An A to Z of Crete
Crete has everything you could possibly want from a Greek island destination; when it comes to uncovering its secrets, the only problem is where to begin… our A to Z of Crete is here to help.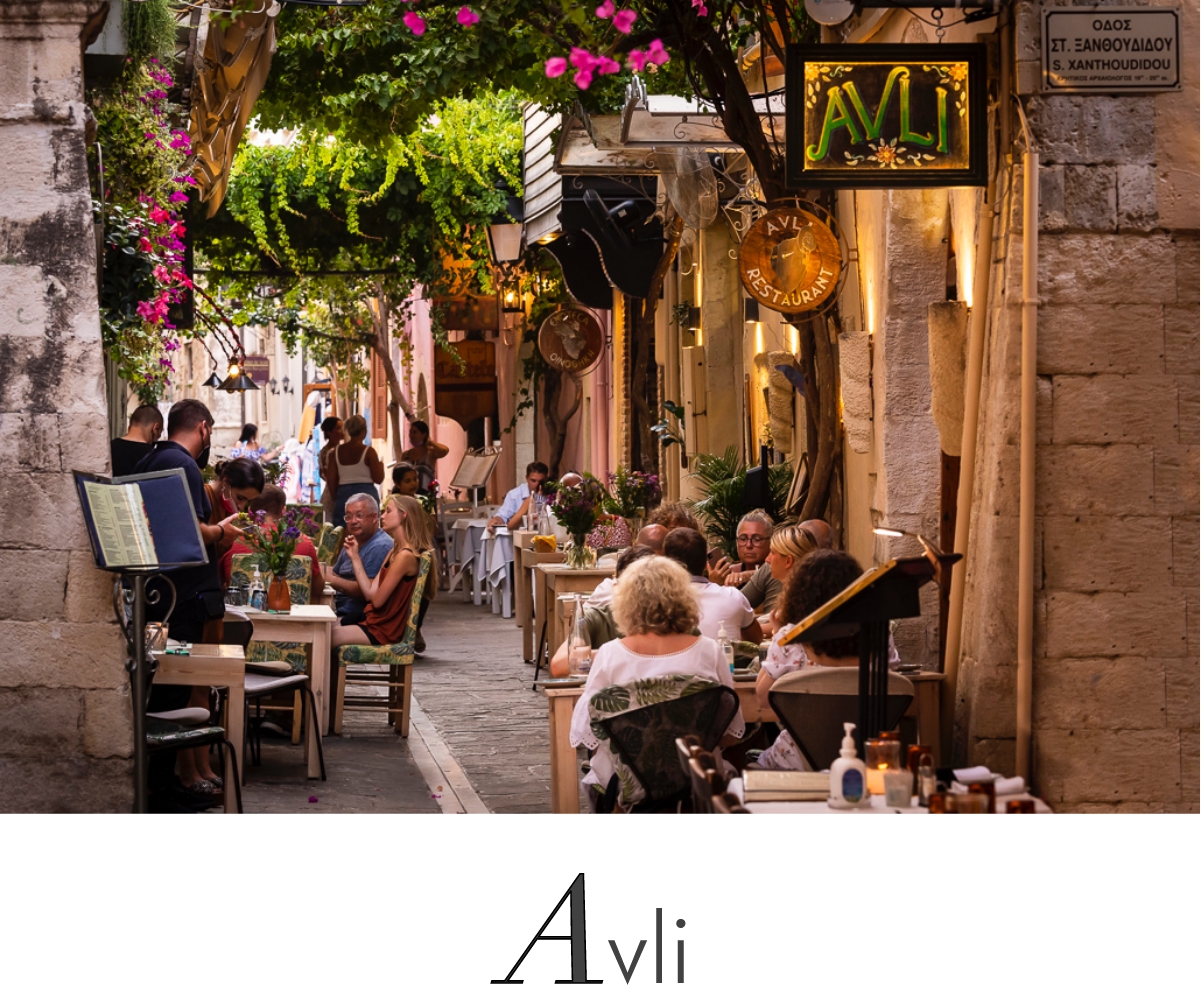 At the heart of Rethymno's vibrant Old Town, Avli is a must visit for gourmands and lovers of the finer things in life. The pairing menu in our Partner Hotel's world renowned fine-dining restaurant is not to be missed and all Simpson Travel stays of 3 nights or more include a wine tasting and lunch in Raki BaRaki – the hotel's atmospheric meze restaurant.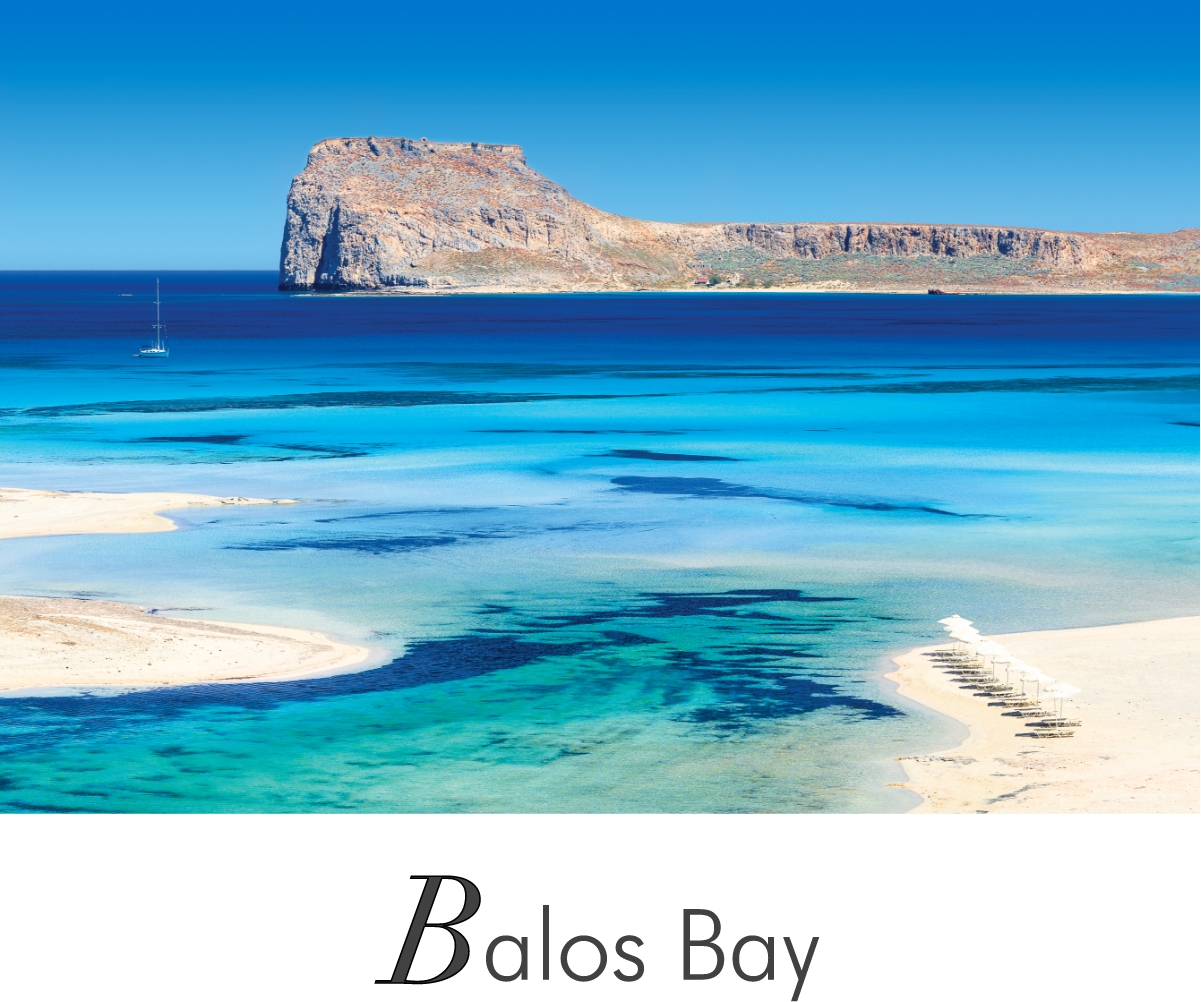 You've seen it in the press and probably assumed it's in the Indian Ocean, but a closer look reveals it's at the north-western tip of Crete. And if you want to make a visit to Balos Bay your holiday highlight, there's nowhere better to stay than The Kissamos Estate; 8 luxurious villas with private pools and spectacular views towards the island of Gramvousa.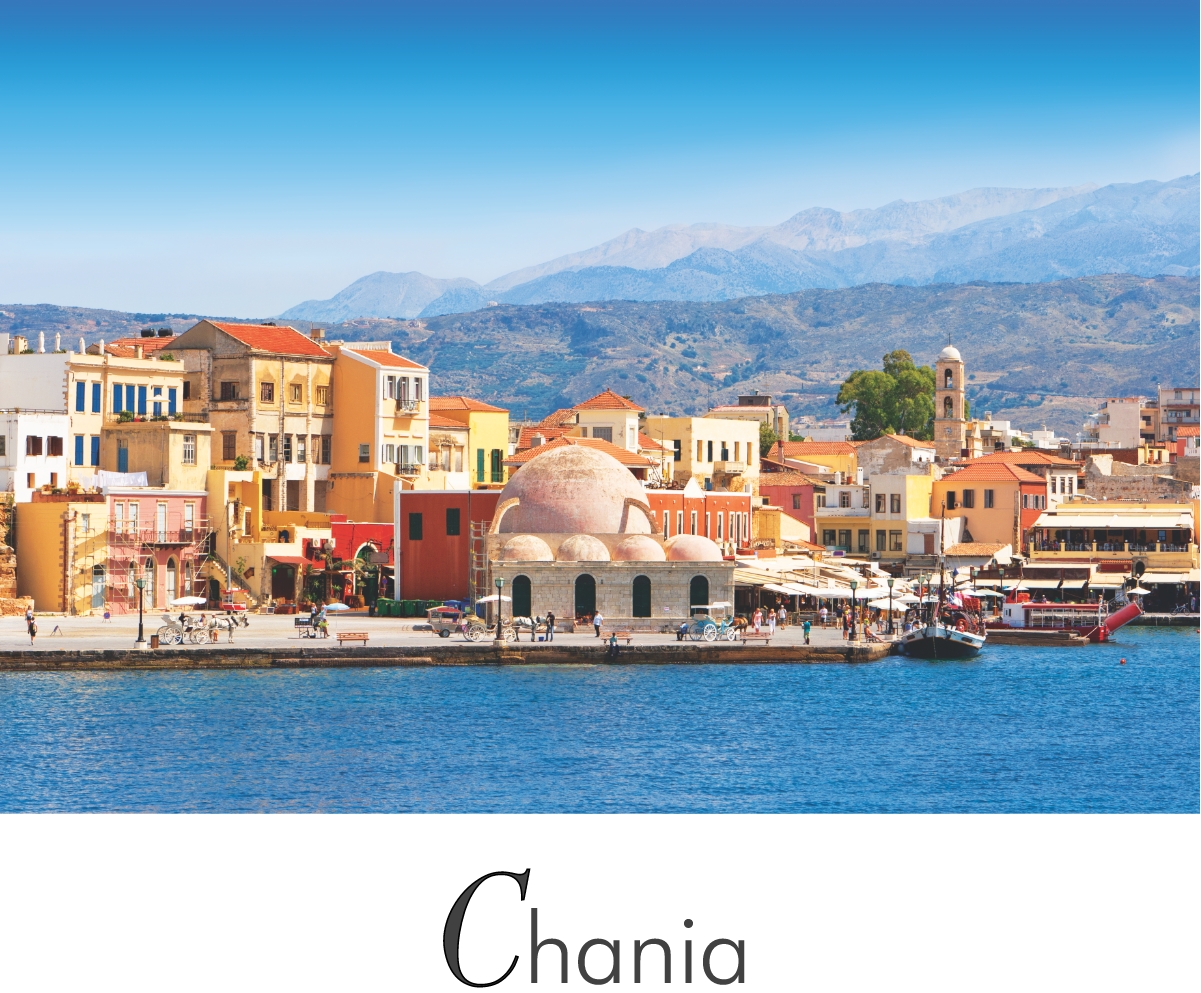 The island's second largest city is an energetic hub, and the Old Town is a delightful melting pot of colourful markets, boutique shops, excellent restaurants and atmospheric bars. The Venetian harbour is a highlight but wander through the maze of back streets to immerse yourself in the real character of the place. For a luxurious family holiday within easy striking distance of the many attractions on offer, Villa Vereniki and Villa Asterikos tick all the boxes.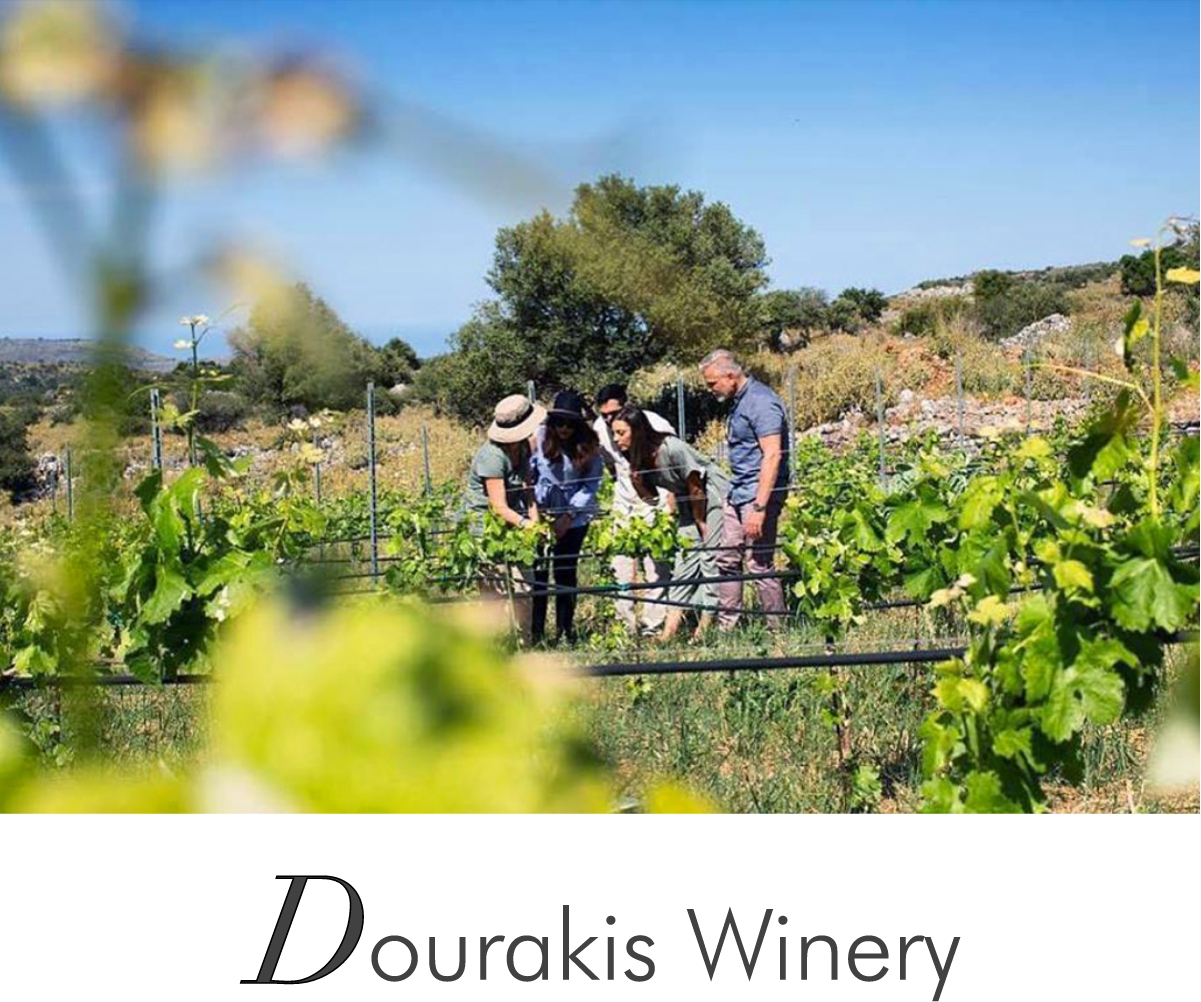 There are an increasing number of prize-winning vineyards in Crete and Greek wines are deservedly taking their place on the international stage. We highly recommend a tour of this excellent family-run winery servicing all aspects of the wine-making process, from vine to bottle. Enjoy some of the outstanding results with a complimentary tasting and a bite to eat at the end of your tour. Book as part of our Experience more programme.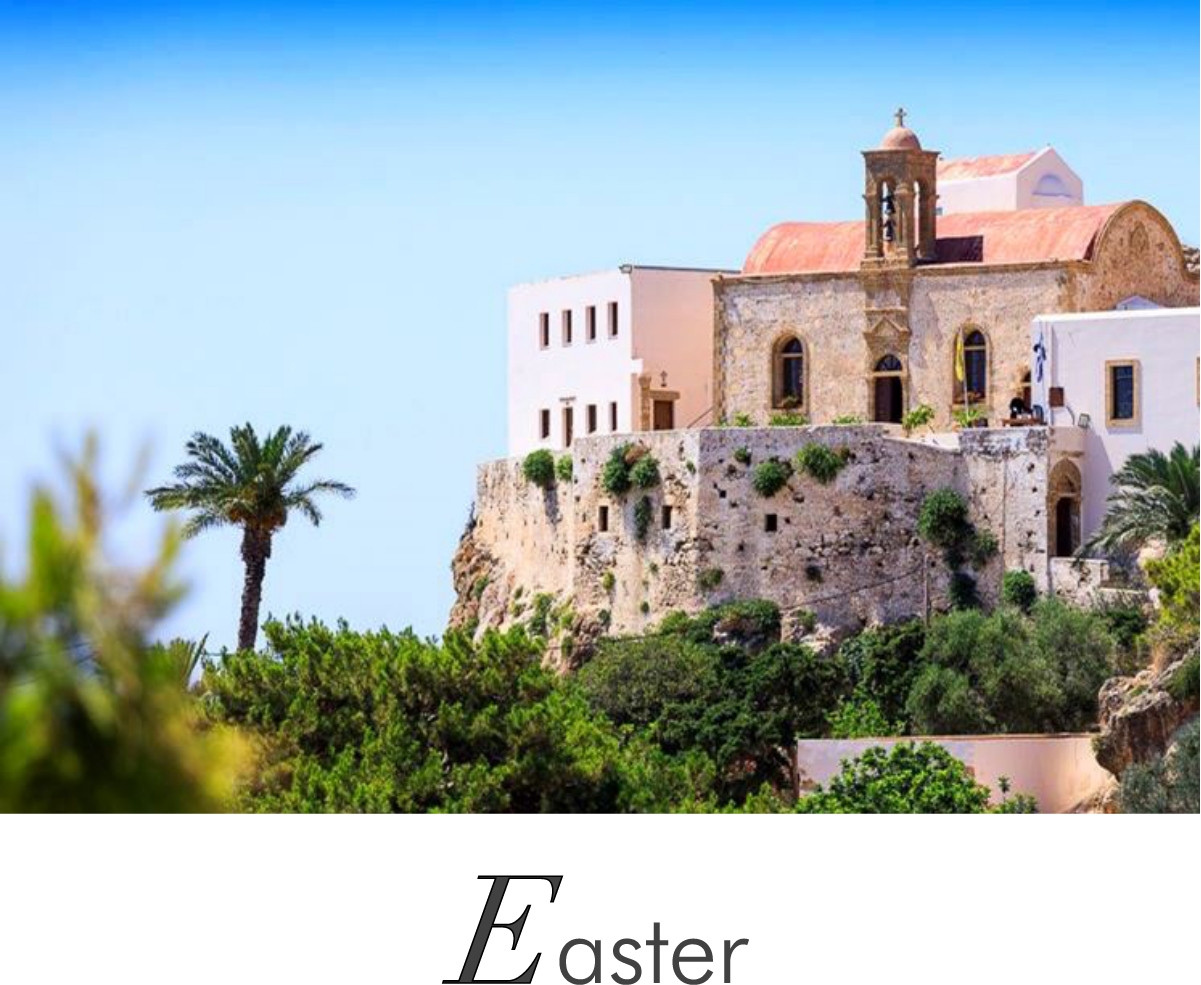 Greek Easter is the most important religious event in the calendar and nowhere honours its traditions better than Crete. If you're keen to experience the celebrations, join us at Arosmari Village Hotel on 19 April 2022 for a week of walks and excursions designed to help you Discover Cretan Easter.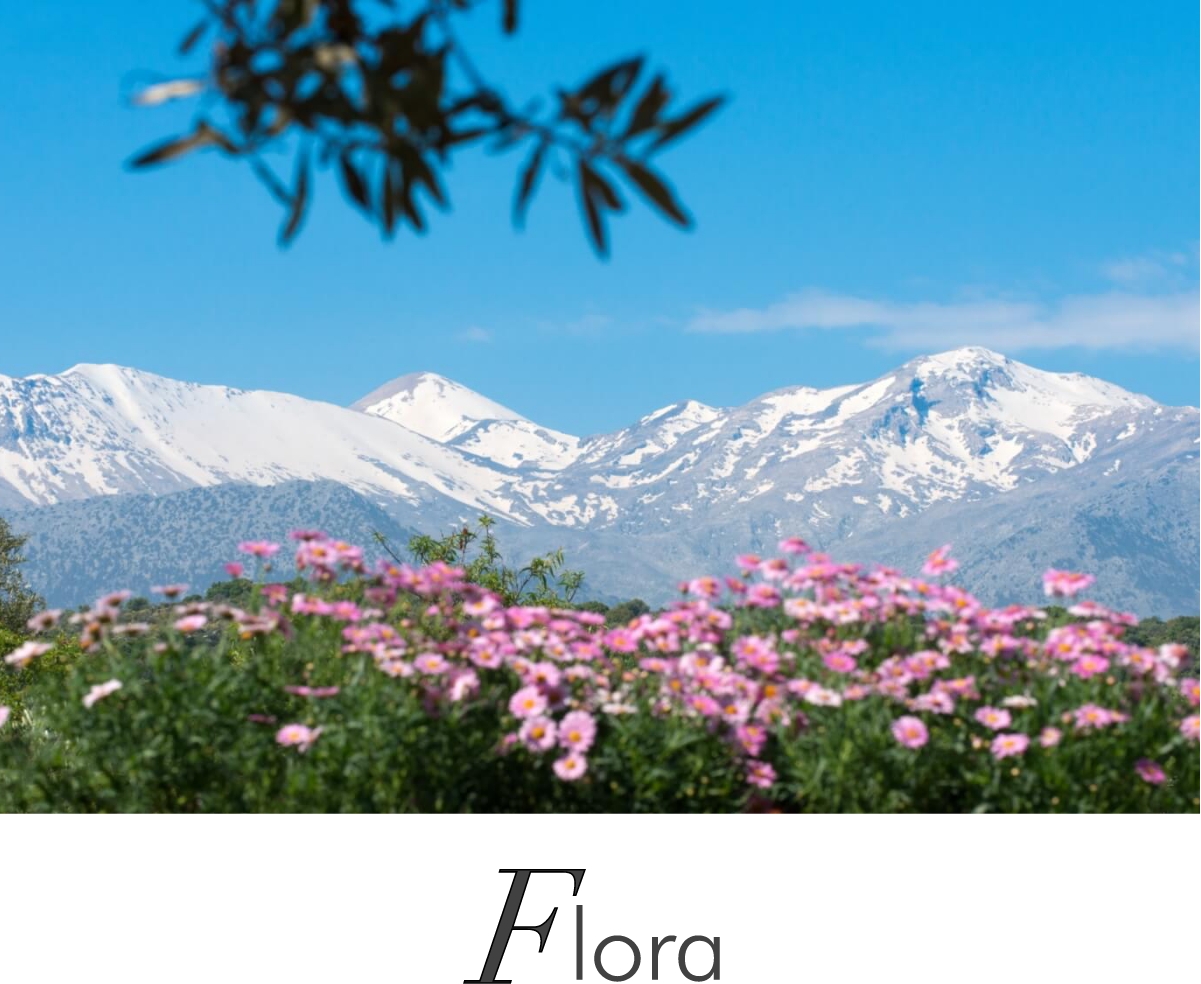 Crete has a fascinatingly rich and varied flora and the spectacular bloom of wild flowers in spring is a joy to behold. The island's isolation, favourable climate and wide variety of habitats, combine to ensure an almost unparalleled richness of Mediterranean colour; the ruggedness of the mountain gorges has aided the survival of certain rare species, including more than 50 varieties of orchid. Travel throughout April and May to see the island in full bloom or join us at Arosmari Village Hotel on 5 April 2022 for a series of guided walks designed to help you Discover Spring in Western Crete.


With over 400 gorges to explore, Crete attracts its fair share of hikers. The Samaria Gorge is the longest and most famous, with the promise of a refreshing dip in the warm waters of the Libyan Sea for all who conquer it; but there are shorter, less frequented options all across the island. To escape the crowds, you can't beat the gorges in the east of the island and our escorted walks take in some of the best; the majestic Zakros Gorge, the mysterious Toplou Gorge and the astonishingly picturesque Pefki Gorge. Why not join us on 13 October 2022 and Discover Autumn in Eastern Crete for yourself?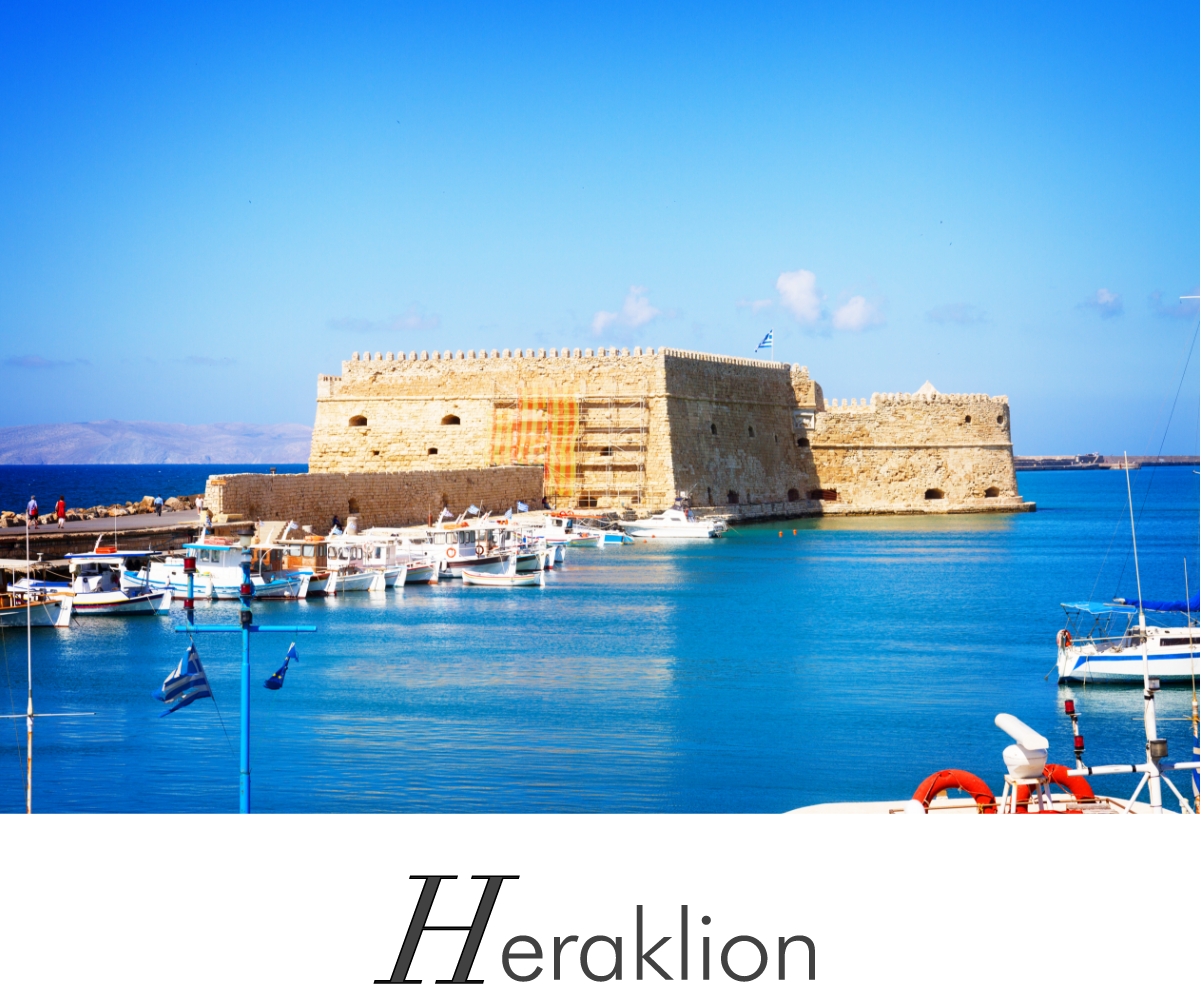 Often overlooked, the island capital Heraklion is an authentic Greek city; enlightened, forward looking and brimming with energy. It has a remarkably cultured heart, with an astonishingly good selection of restaurants and cool cafés, or visit the fascinating archaeological museum, home to the finest collection of Minoan artefacts in the world. The city is well worth a visit in its own right but certainly one to consider on your way to or from the airport. Or why not add a 3-night stay at Kerasia to your holiday; our Partner Hotel is just a half-hour drive away and a visit to Heraklion with entrance to the archaeological museum is included in the price (also see Knossos below).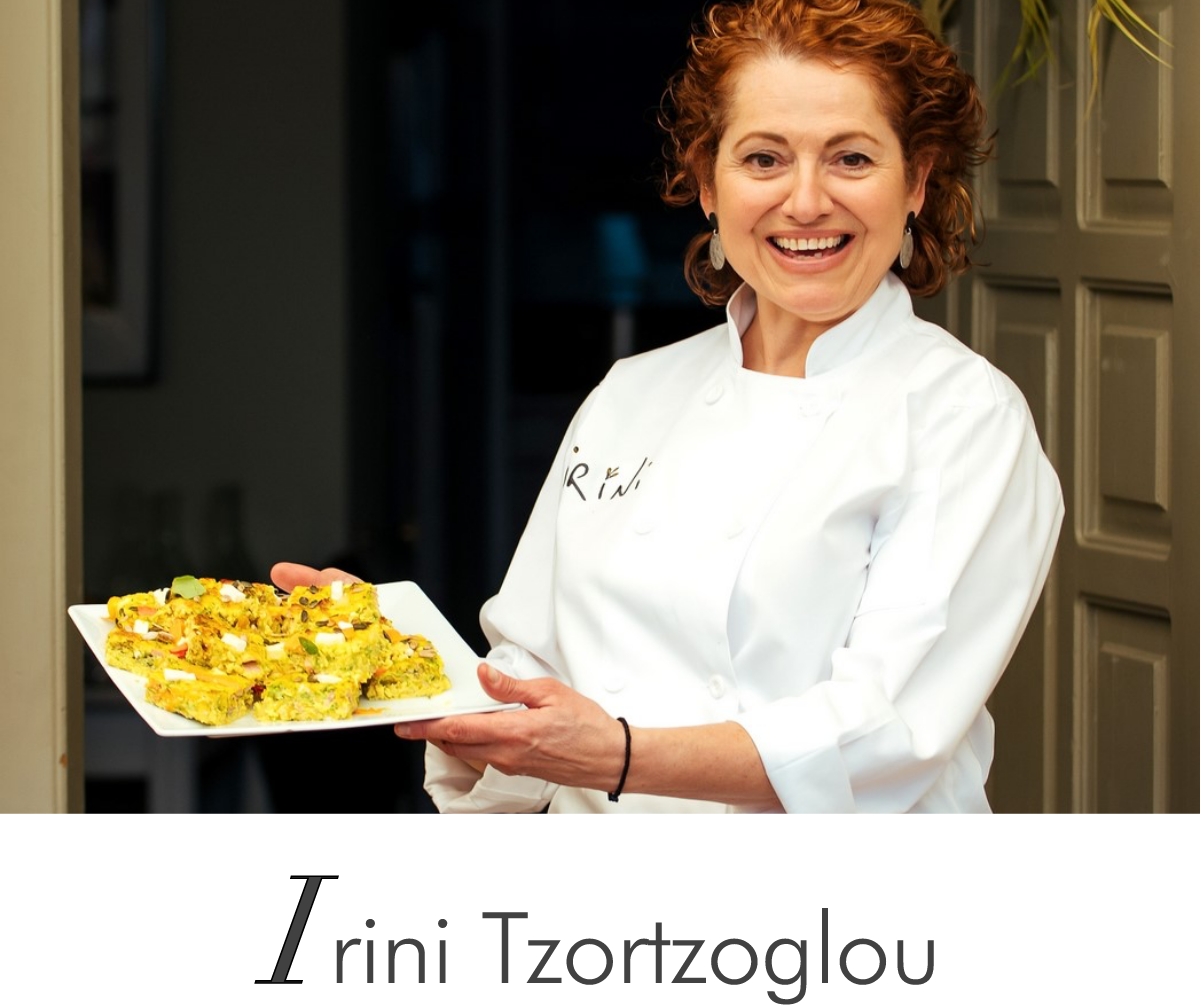 Cretan born MasterChef winner Irini Tzortzoglou has done much to bring the unique flavours of Greek cuisine into the hearts and minds of British foodies and we are thrilled that she will be joining us this summer to host two culinary weeks at Arosmari Village Hotel. This unique opportunity to join Irini and share her passion for food, discover the island's wonderful fresh produce and visit some of the places dearest to her heart is as appealing for those who love to cook, as it is for those who love to eat. Find out more about our Culinary Weeks with a MasterChef which include a series of demonstrations and tastings, a visit to the Amari Dairy, a trip to Manousakis winery, and lunch at Avli (see A above).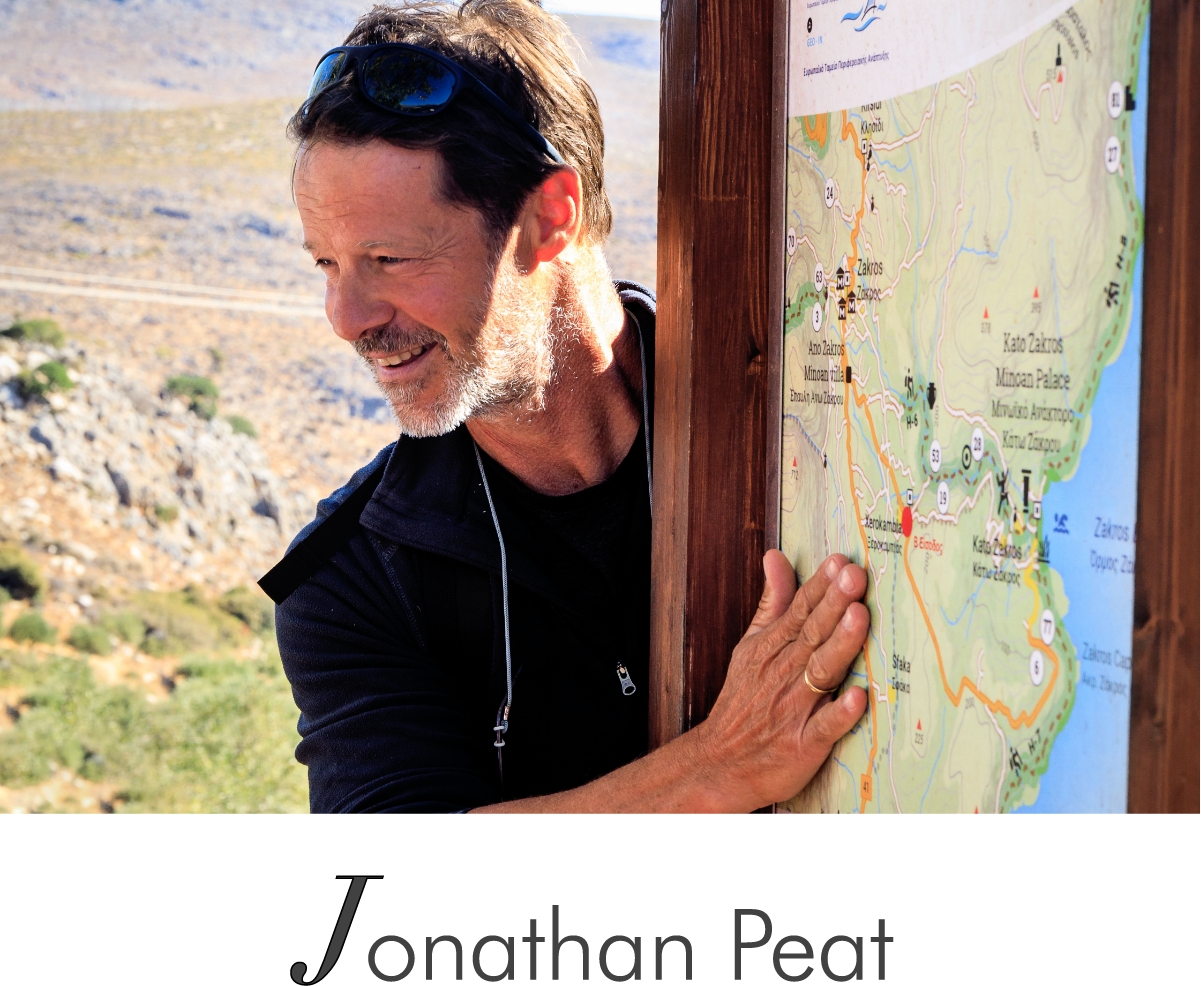 Jonathan Peat is a qualified European Mountain Leader who has been hosting escorted walks in Greece, France and Spain for more than 30 years. The son of a Greek mother and Scottish father, he grew up in the UK and Greece and in 1990, was instrumental in setting up the walking programme for Simply Crete. He lived on the island for many years, developing a special affinity for its culture, natural history and proud tradition of hospitality and we are delighted that he is returning to lead our programme of Walking Holidays in Crete. His abundant knowledge affords our guests insights into aspects of the island that often go unseen, and his enthusiasm for the Greek language ensures a warm welcome from the locals wherever he goes.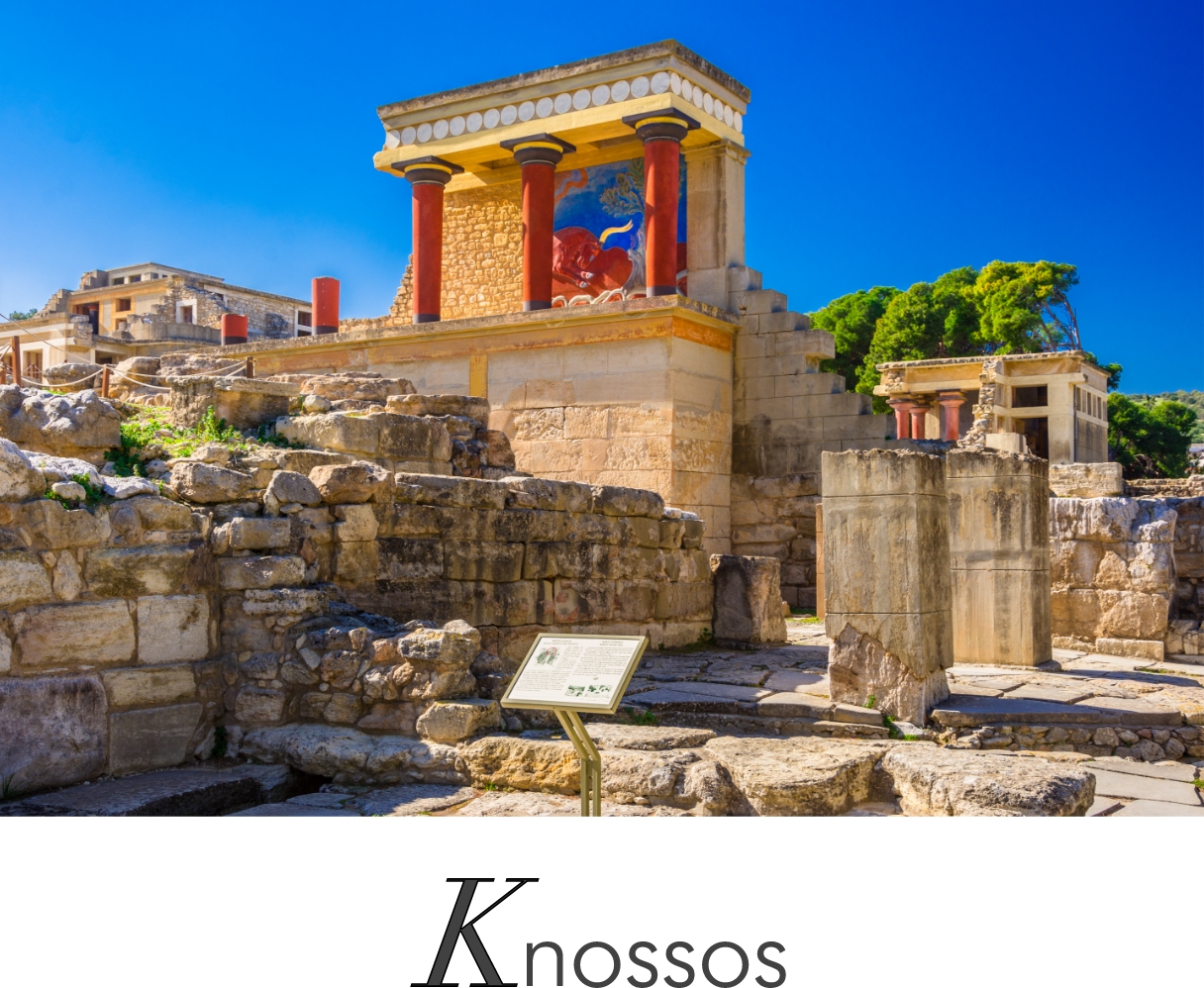 The Palace of Knossos is by far the most famous of Crete's numerous attractions - and for good reason. The largest of the Minoan palaces, it was the epicentre of the island's thriving and highly sophisticated civilisation more than 3,500 years ago. It's well worth hiring a guide to help you contextualise the extraordinary scale of the place and if you want to avoid the crowds and the heat it's best to arrive early, or in the late afternoon. Kerasia also deserves a mention under 'K': set in the beautiful rural hills behind Heraklion, our Partner Hotel offers a tranquil haven with easy access to the capital and Knossos. All stays of 3 nights or more include a welcome dinner with wine, a private half-day guided tour of Knossos and a visit to Heraklion Archaeological Museum with lunch.


It can't be overstated: Loutro is heavenly. Only accessible by boat or on foot, it's a car-free paradise of white-washed buildings set around a magnificent bay in south west Crete. Whether you base yourself at Porto Loutro – On the Beach or Porto Loutro – On the Hill, this is a get away from it all destination like no other. You won't find anywhere else quite like it - in Greece or beyond.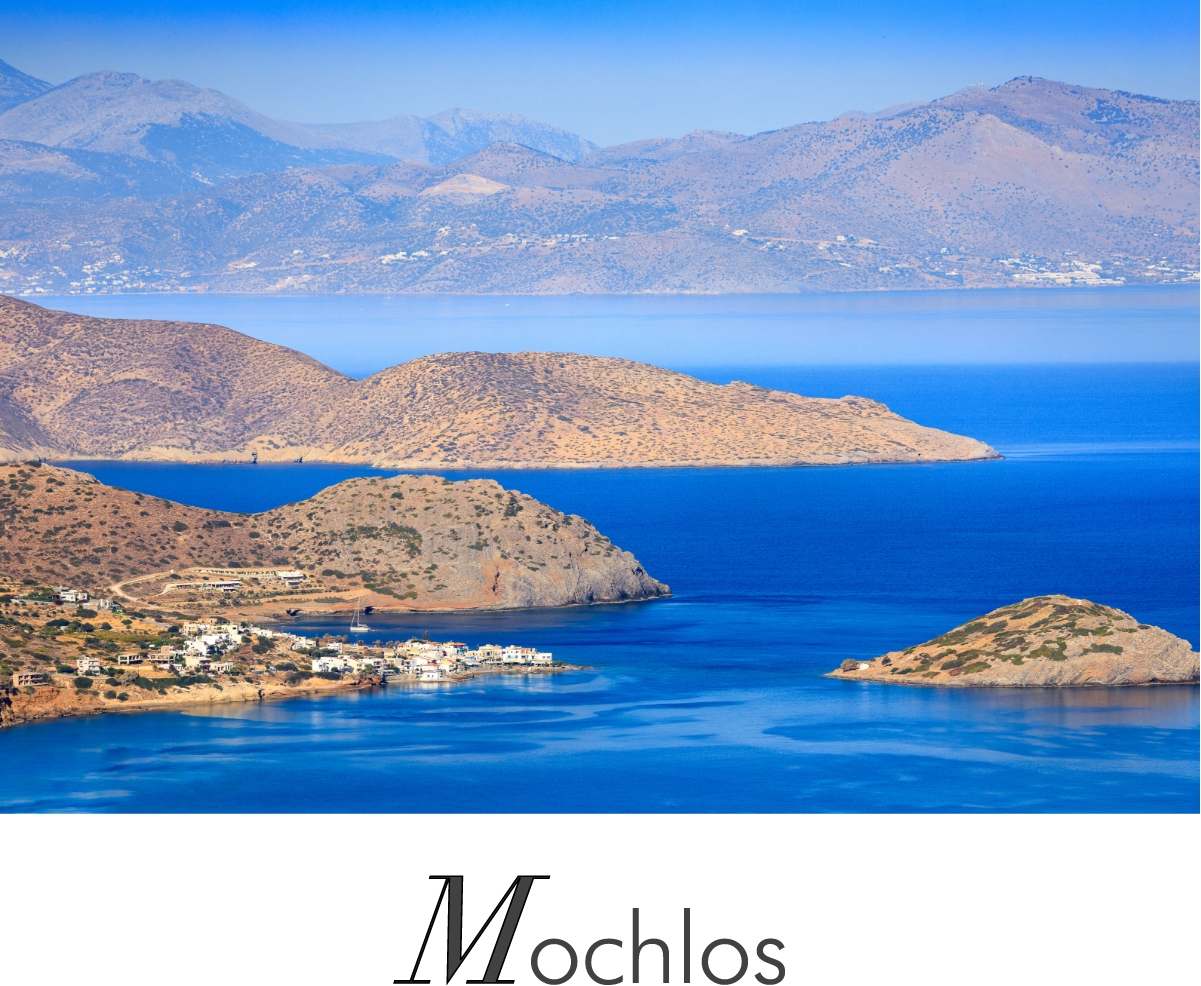 Mochlos is a charming tucked-away village with a wealth of character and a surprisingly upmarket selection of cafés and tavernas wrapped around its little beach. Leaving the main thoroughfare connecting Heraklion to the east, a winding road transports you down to the coast; a picturesque descent through a rural Mediterranean landscape that remains unspoilt by large tourist developments and retains its uniquely Cretan feel. Once discovered, this enchanting enclave is not readily forgotten and luxurious villas in these appealing surroundings are not easy to come by. For couples, we recommend Mochlos Waterside and for families, Mochlos Harbour View is a contemporary 3-bedroom villa with spectacular views across the shoreline.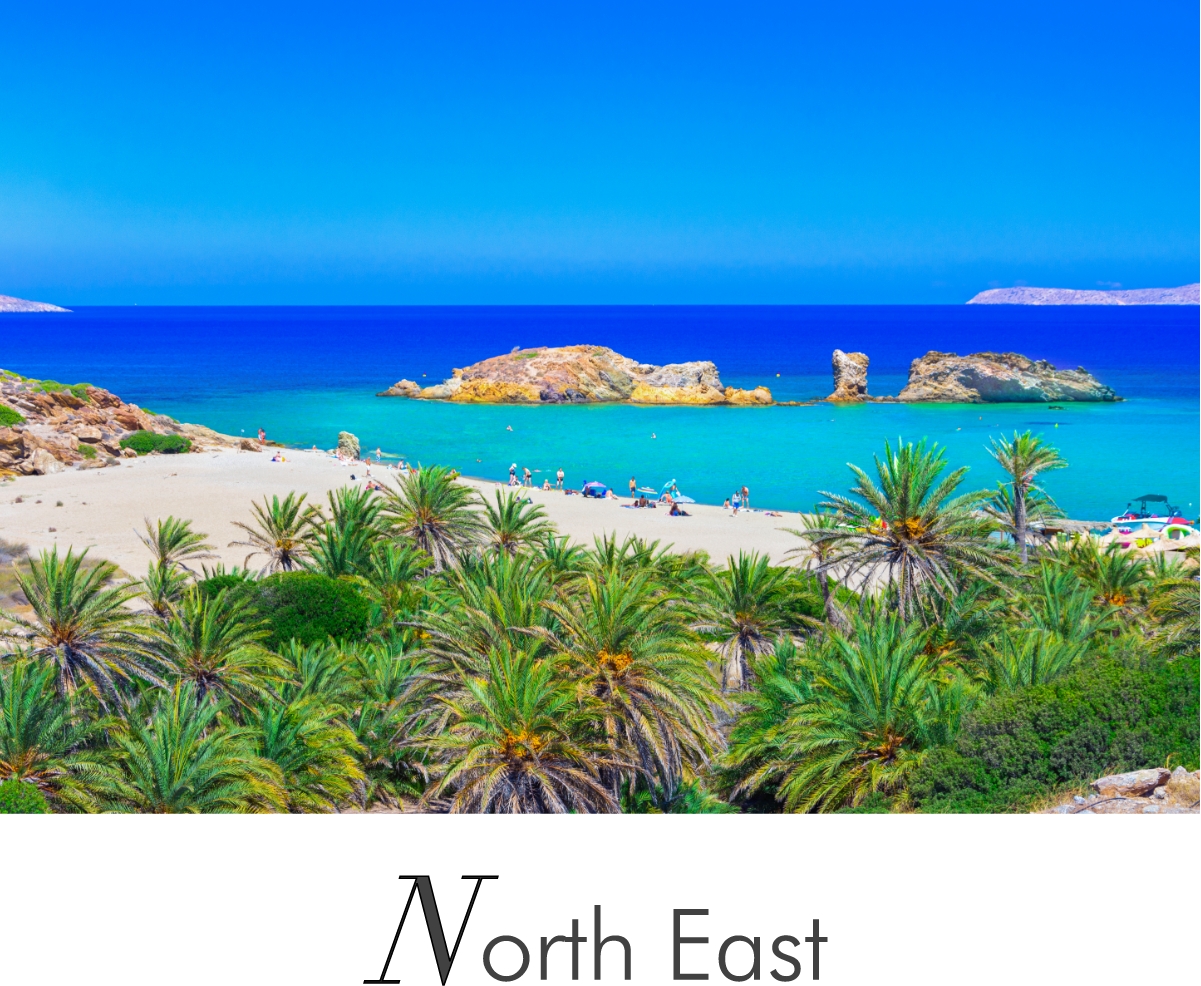 The northeast corner of Crete has an identity all of its own; and is much more sparsely populated than other parts of the island. That said, the regional capital Sitia is a buzzy and compelling little place with an appealing array of inexpensive restaurants and cafés lining the harbour front. Travel further east to the palm fringed beach at Vai to really appreciate the diversity that Crete offers. Stay at Villa Isidora to discover this delightful part of the island in style.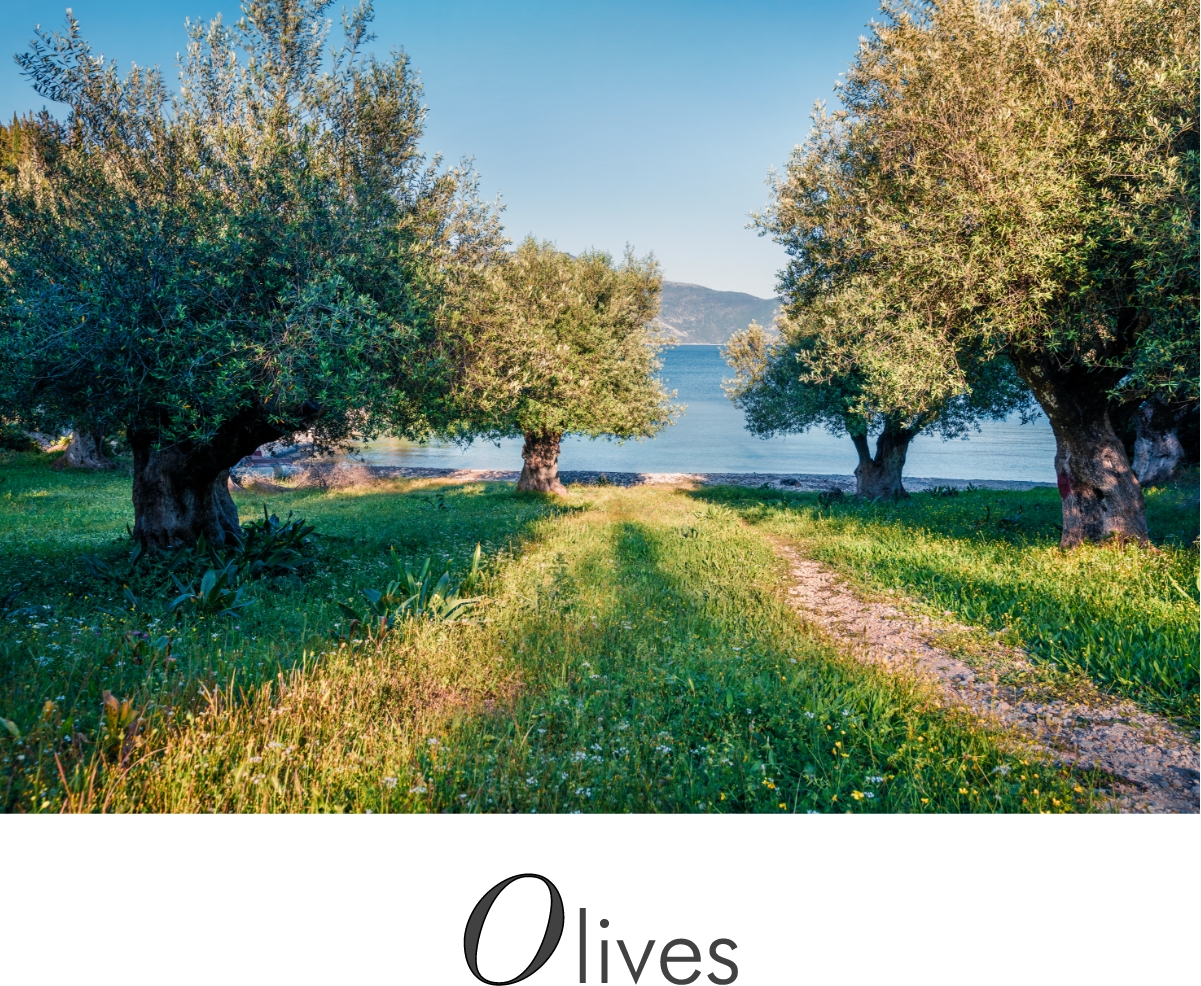 Cretan olive oil is amongst the best in the world and its production is in evidence across the island. Crete, it is claimed, is also home to the world's oldest olive tree; at over 3,000 years old it can be found alive and well in the village of Ano Vouves near our very lovely Kissamos Estate.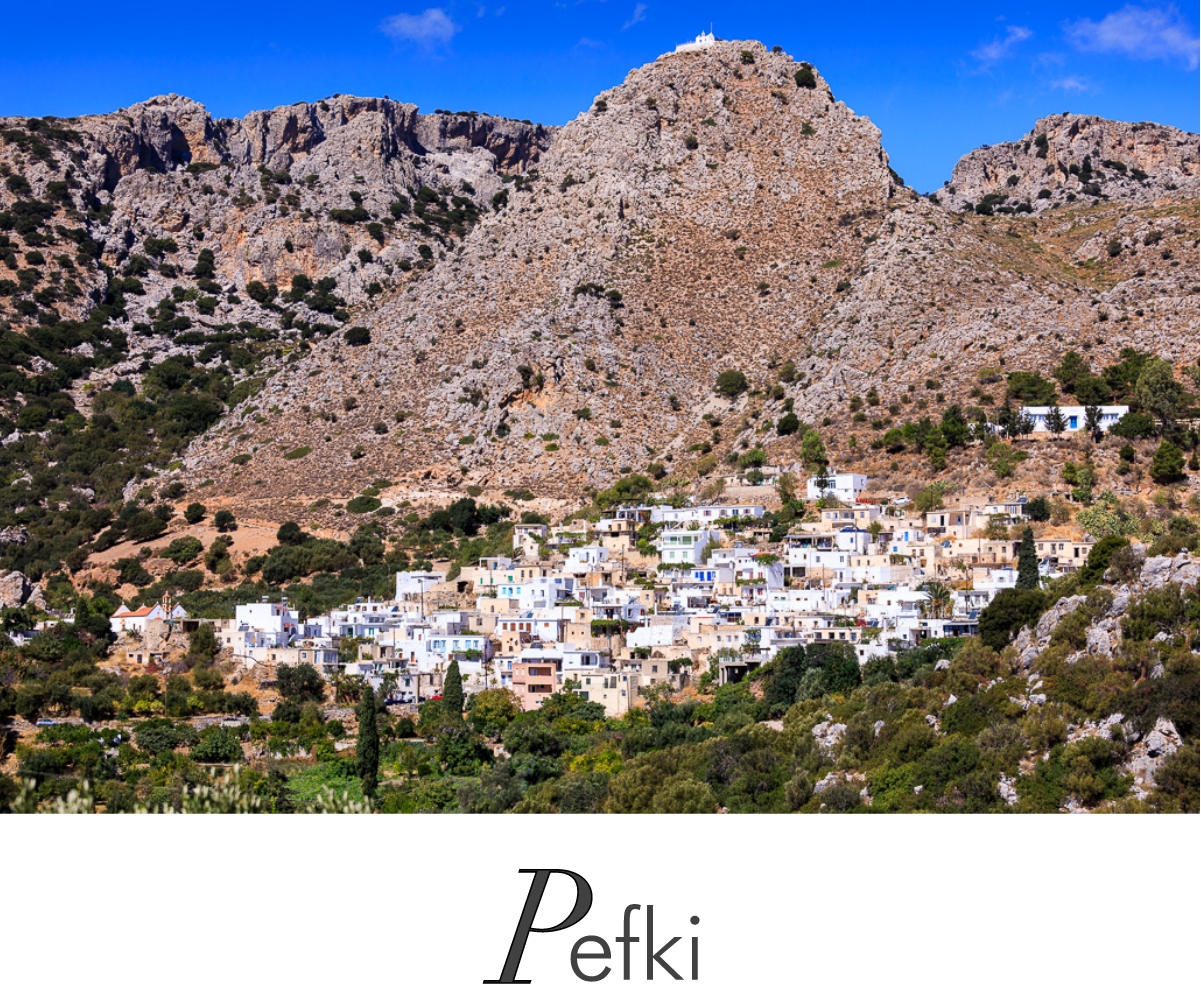 Pefki is a very special village in the hills above Makrygialos in southern Crete. There's a fascinating museum charting its agricultural history and an excellent taverna at the heart of the narrow pedestrian streets with spectacular views across the sea. Tucked away at the bottom of the Pefki Gorge, our charmingly authentic White River Cottages enjoy the best of all worlds; just a 15-minute stroll from the beach, yet as blissfully remote in feel as you could hope to find.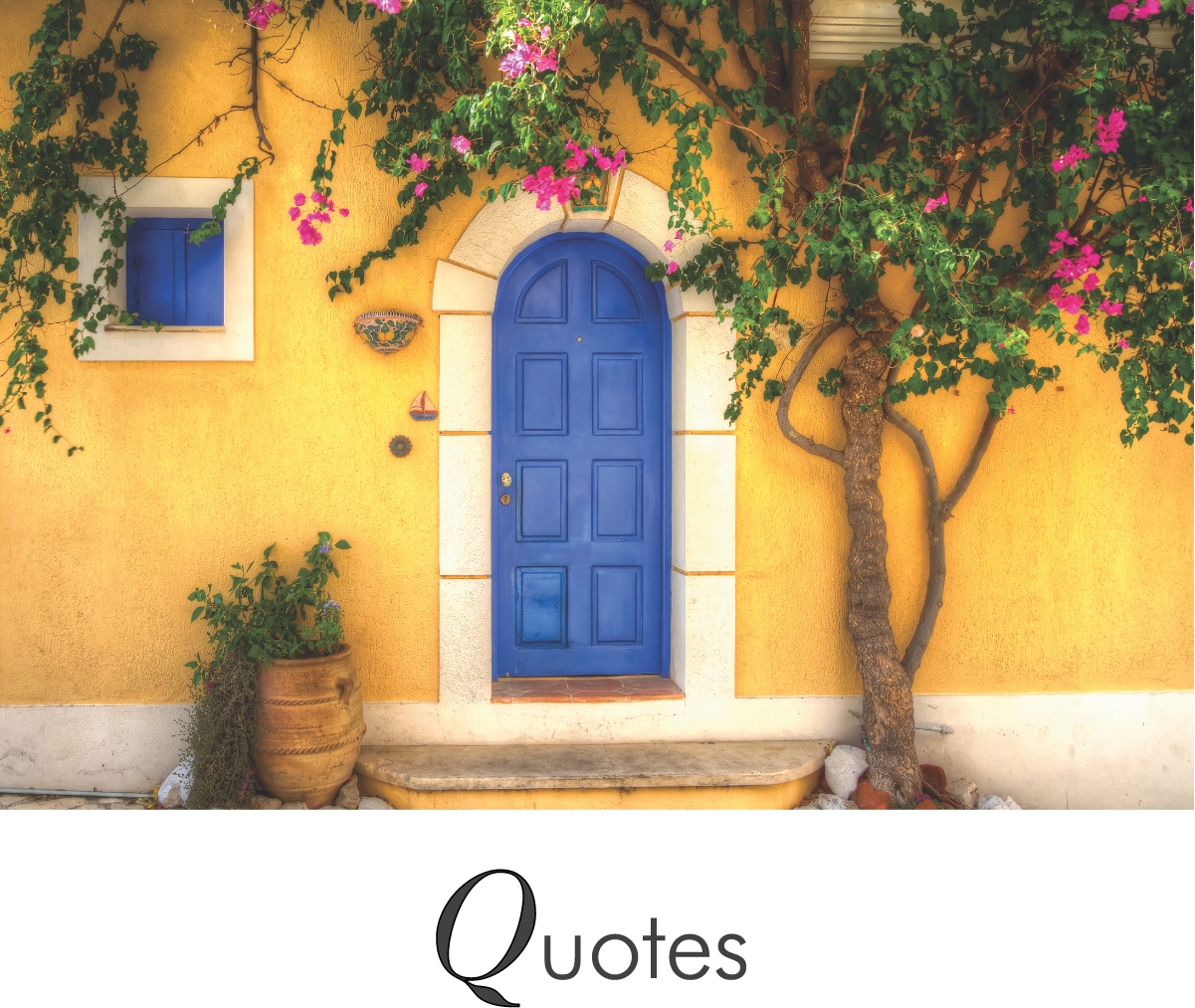 Crete has always inspired great storytellers, from Byron to Kazantzakis, Leigh Fermor to Hislop. Quotes about Crete and its people are numerous in literature but we particularly like this one: 
"I knew that no matter what door you knock on in a Cretan village, it will be opened for you. A meal will be served in your honour, and you will sleep between the best sheets in the house. In Crete, the stranger is still the unknown god. Before him, all doors and all hearts are opened."
Nikos Kazantzakis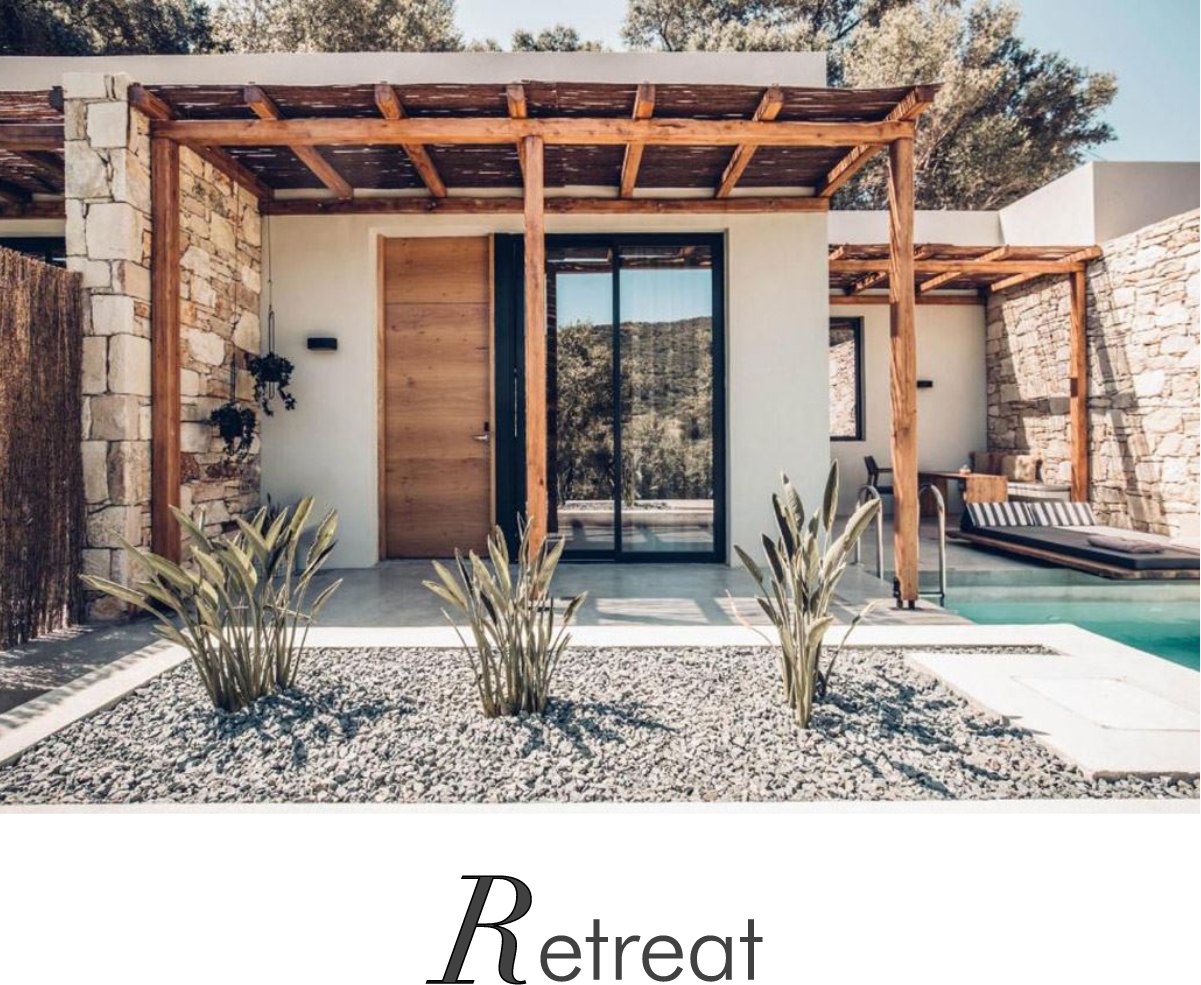 The word retreat is perhaps a little overworked in travel, but when it comes to our idyllic Partner Hotel in western Crete, we feel its use is entirely justified. The Monastery Estate Retreat is a magical place to enjoy some time away from the trials and tribulations of everyday life and recharge in a beautiful natural setting. Why not add a 3-night stay to your week away and experience the unique diversity the island has to offer? Visit our 10-night holidays in Greece page for prices.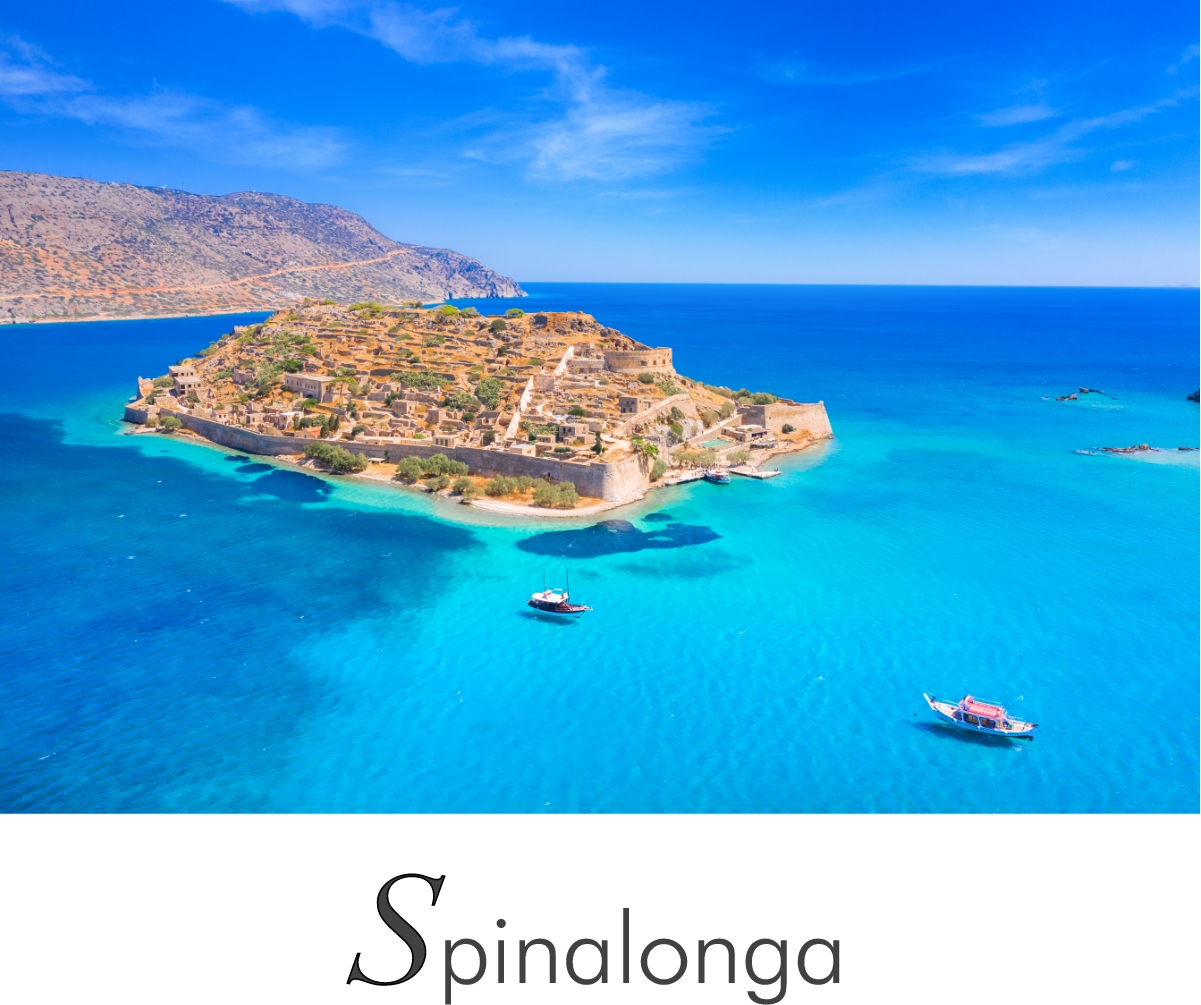 The island of Spinalonga has a long and extraordinary history dating back to Venetian times; its dominating fortress built in 1579 was designed to defend this part of Crete from attack. But the island is most famous for its recent history as Europe's last remaining leper colony at the start of the 20th century. It's well worth a visit if you're staying at any of our Villas in the Gulf of Mirabello and Southern Crete, or if you're travelling to the east from Heraklion.


High above Crete's southern shoreline, overlooking the warm Libyan Sea, Thalori is a Partner Hotel with a difference. In the unspoilt village of Kapetaniana, its dramatic setting gives rise to a plethora of activities. Climb Mount Kofinas and watch the sunrise, head out on horseback to watch the sunset, or take a mountain bike down to the deserted beaches far below. There's also a gorgeous pool terrace for relaxation and an excellent restaurant to return to after a day out exploring.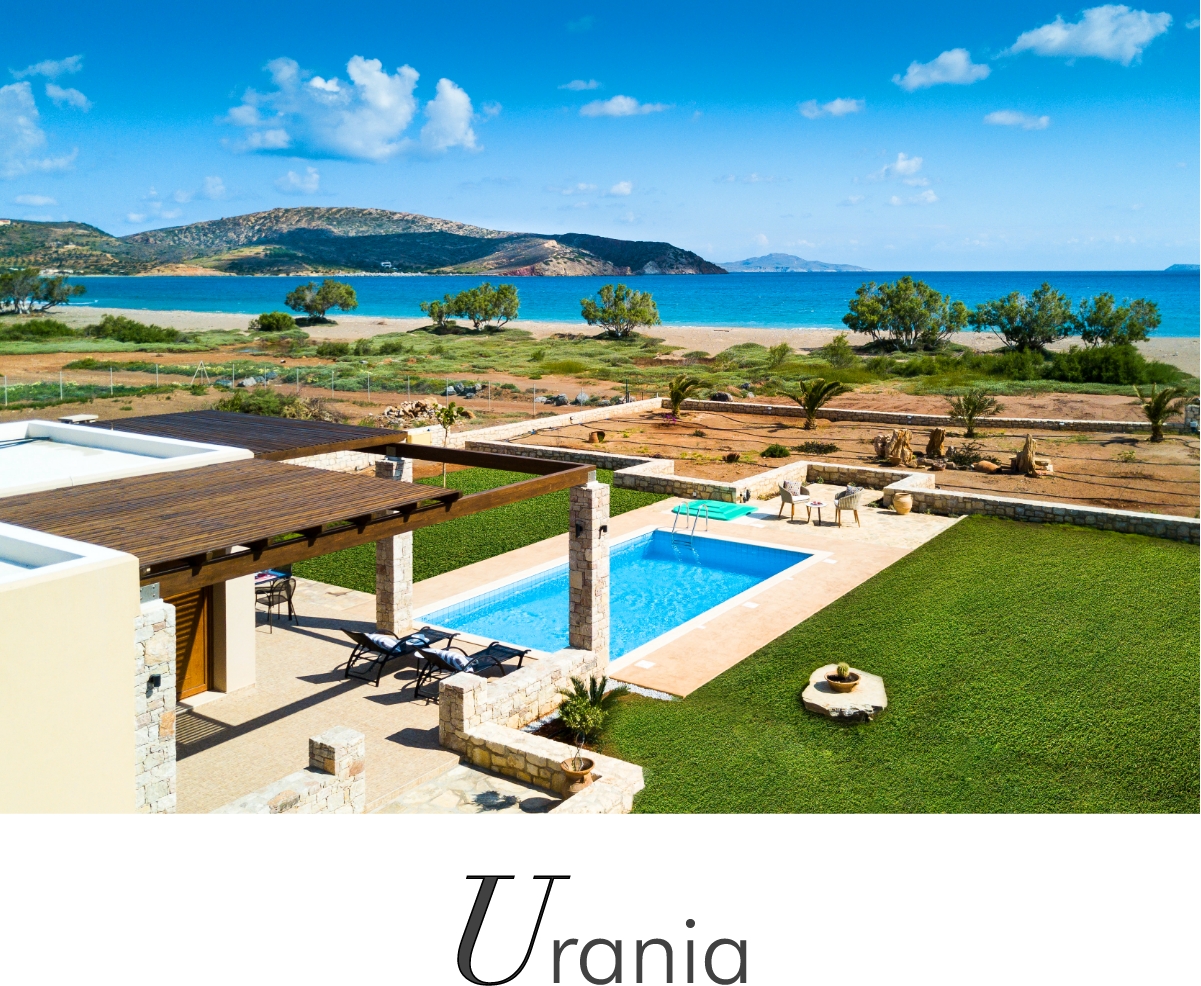 Legend has it that the Greek Muses are the goddesses of literature, science and the arts. In Hellenic times, the goddess Urania became associated with astronomy, and a stay at any of our adult-only Muses Beach Villas in Far East Crete would certainly satisfy the most avid stargazers. Just behind beautiful Kouremenos Beach and close to Palekastro, this is a delightfully unspoilt part of the island, ideal for a relaxing break à deux. Urania is the closest to the beach, with uninterrupted views across the bay.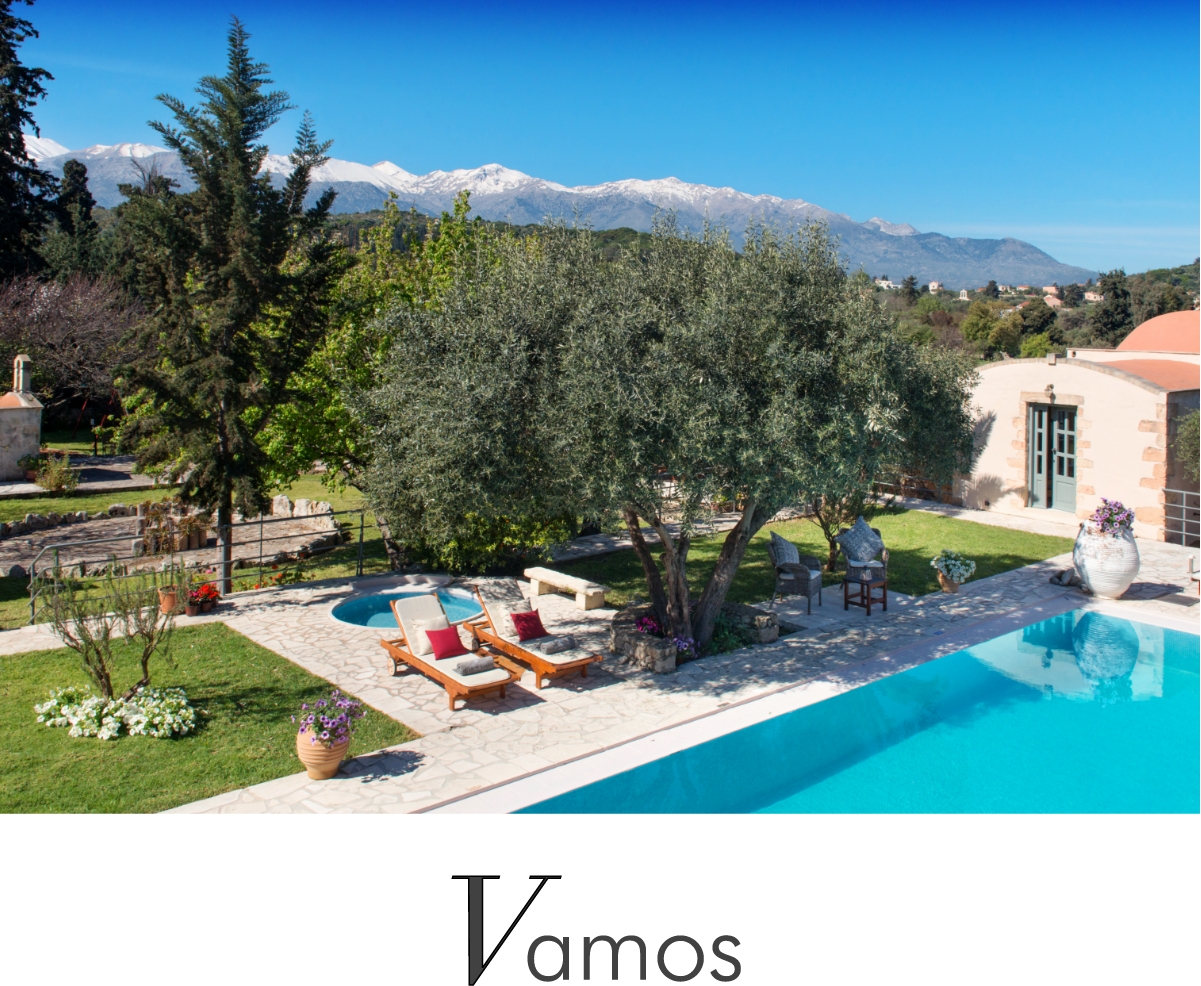 Vamos is a scenic village in western Crete and home to our ever-popular adult-only Arosmari Village Hotel. A hub of creativity, it inspires artists and musicians and boasts a rich cultural scene throughout the season. In addition to our walking holidays and culinary weeks, we are delighted that celebrated poet and broadcaster Roger McGough will be hosting two complimentary evenings of poetic entertainment for our guests this autumn on 13 and 20 October 2022.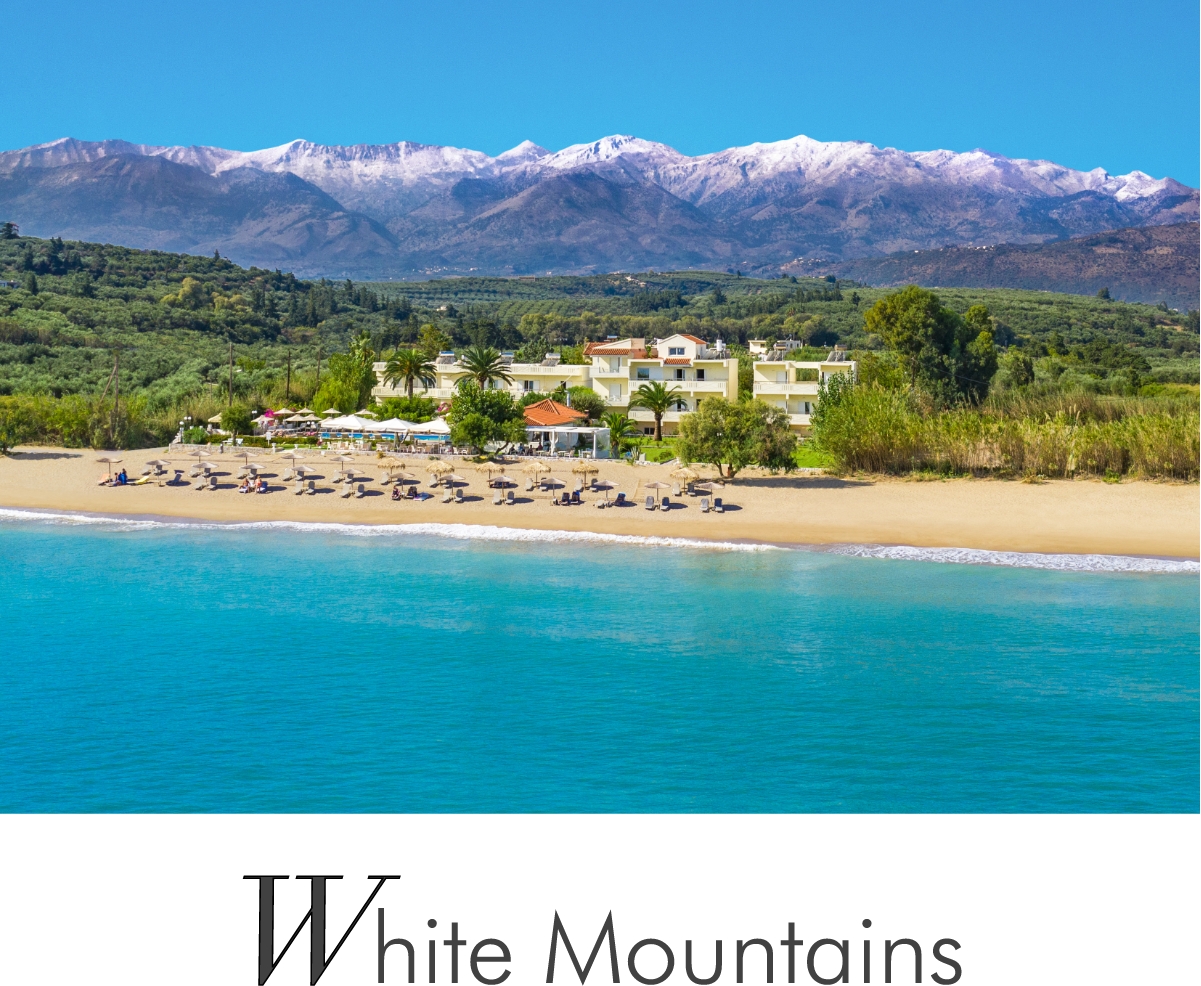 The White Mountains (Lefka Ori) of western Crete deserve a mention in their own right. Snow-capped in spring, they form the dazzling backdrop to one of our flagship Simpson Hotels, GK Beach. During the summer, the icy water from the mountains runs down into the warm sea and the current allows swimmers to pick their ideal temperature for bathing. Head west along the sand for cool, head east for warm. There aren't many beaches with such a refined thermostat!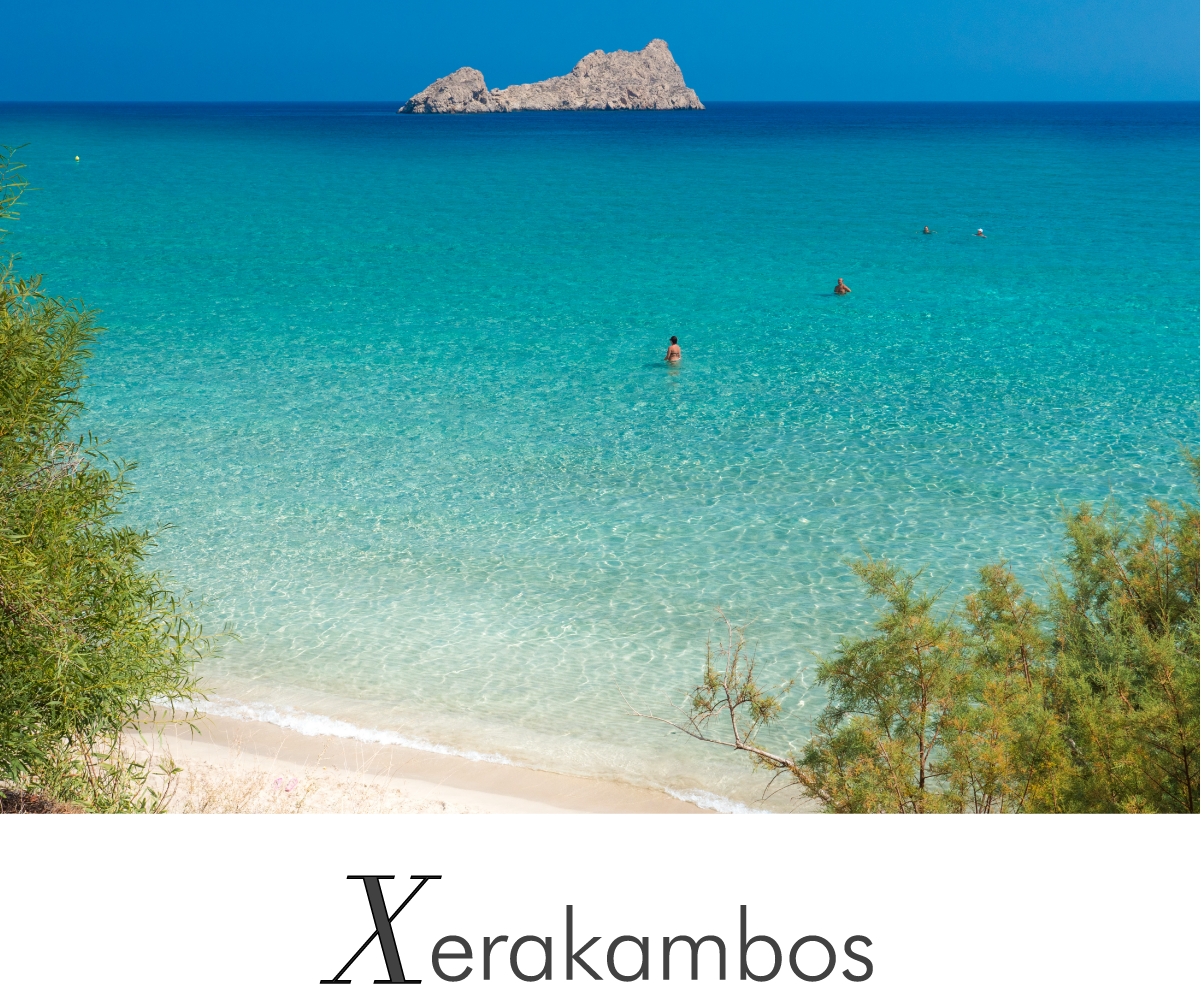 In the far south east of the island, Xerokambos is definitely one of the more remote island destinations. It's a beach lovers paradise; if pale golden sands, gin-clear water and escape from the masses are your thing. There are a couple of low-key tavernas too, but the main reason to come here is for the natural beauty and castaway appeal of the place. Stay at Villa Kambos for the best view of the bay, just a 5-minute stroll from the beach.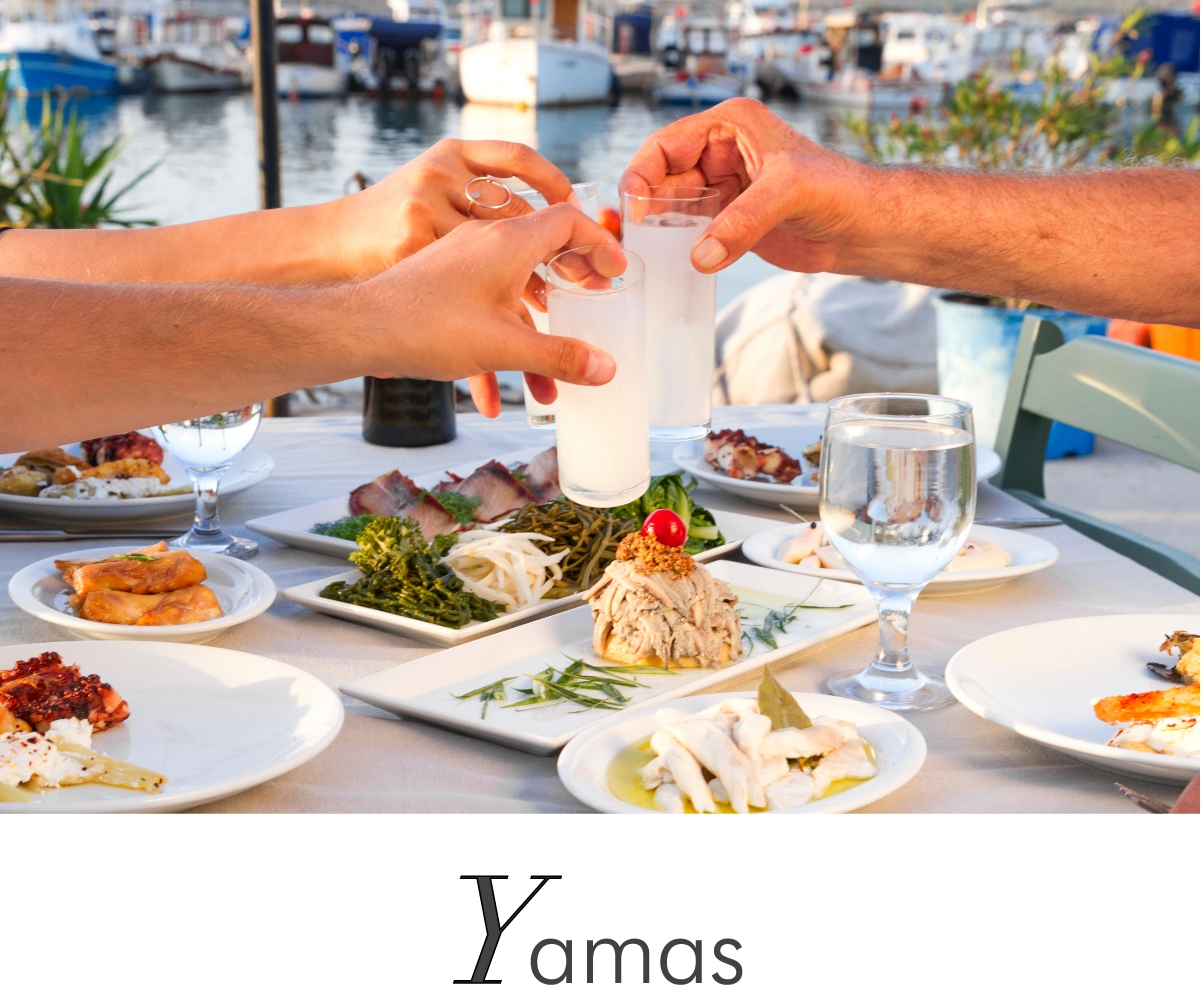 Yamas means so much more than 'cheers'; it's the Greek salute to good health - obligatory when raising a glass of Ouzo or the local Raki. It would be rude not to!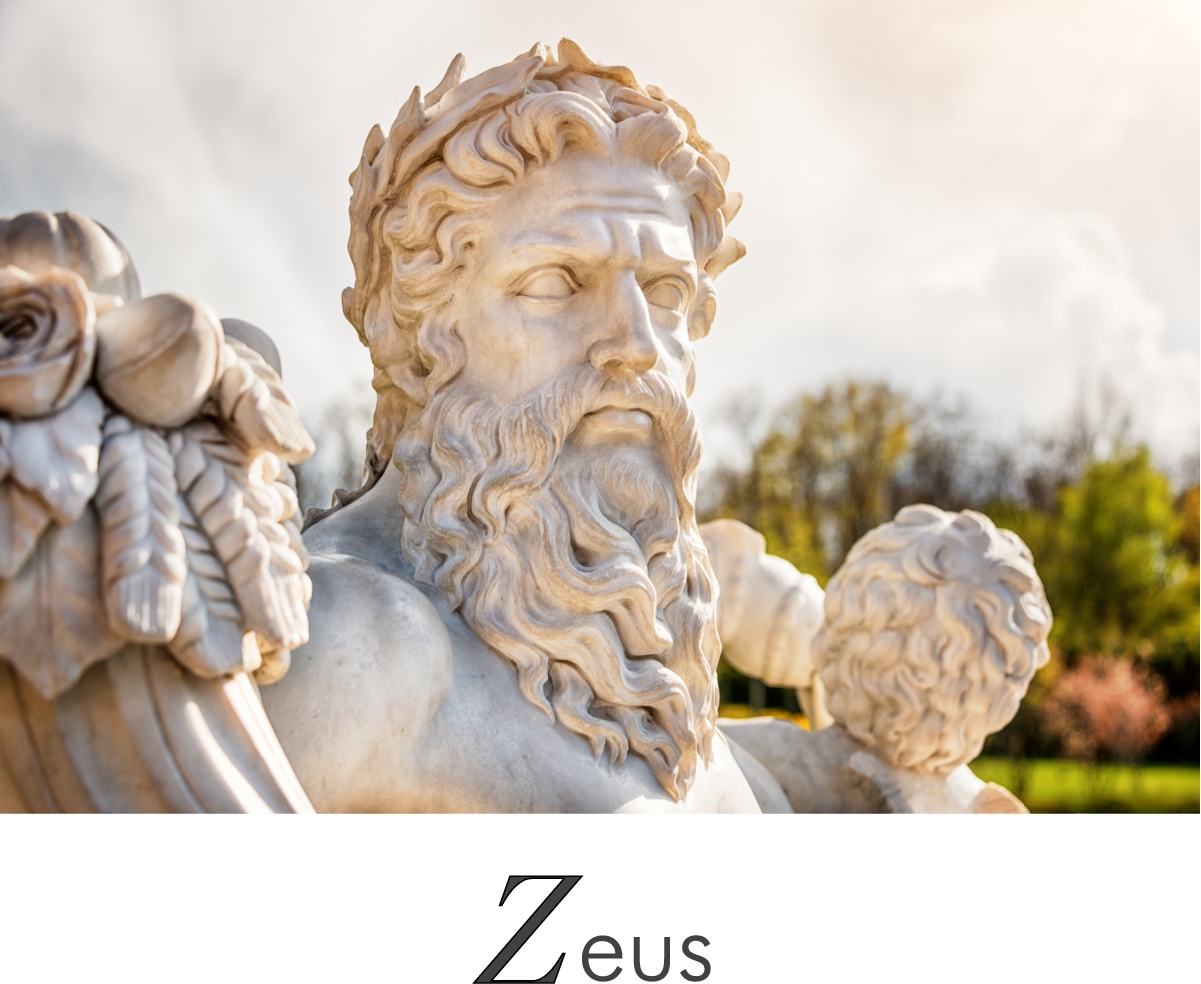 According to Greek mythology, Crete was the birthplace of Zeus. Two caves high in the mountains contest the honour of being known as the birthplace of the greatest god of ancient Greece: the Dikteon Cave in the Lasithi Plateau and the Idean Cave on the highest mountain in Crete, Mount Psiloritis. Both are popular tourist spots, so it pays to arrive early in the height of summer.