Experience more in Crete
Make the most of your time in Crete and spoil yourself with one of our pre-bookable activities or experiences. We'll take care of the details, so you can enjoy the moment. In addition to the list below, it is also possible to arrange tailor-made walking and discovery tours with Jonathan Peat, geared to your fitness, experience and requirements.
For more information and prices, please contact experiencemore@simpsontravel.com or call us on 020 8392 5747


---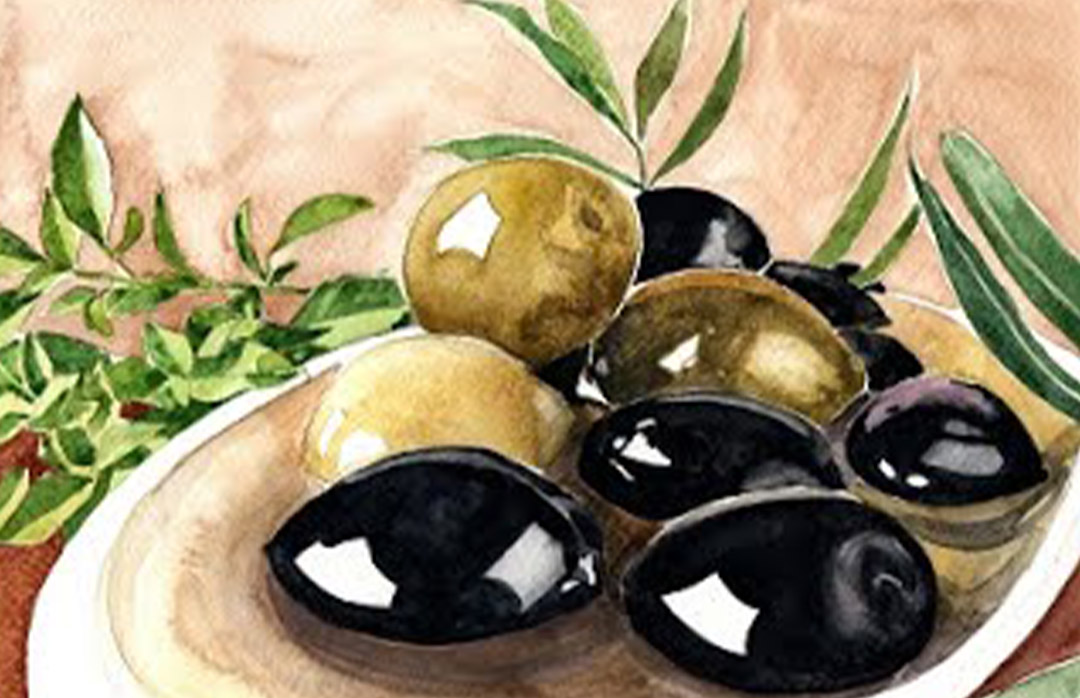 Watercolour painting
Available for guests staying in Western Crete.
Enjoy a two-hour watercolour painting class with expert tips on creating light, shade, perspective and more. Classes will contain a maximum of five people and are suitable for adults of all abilities.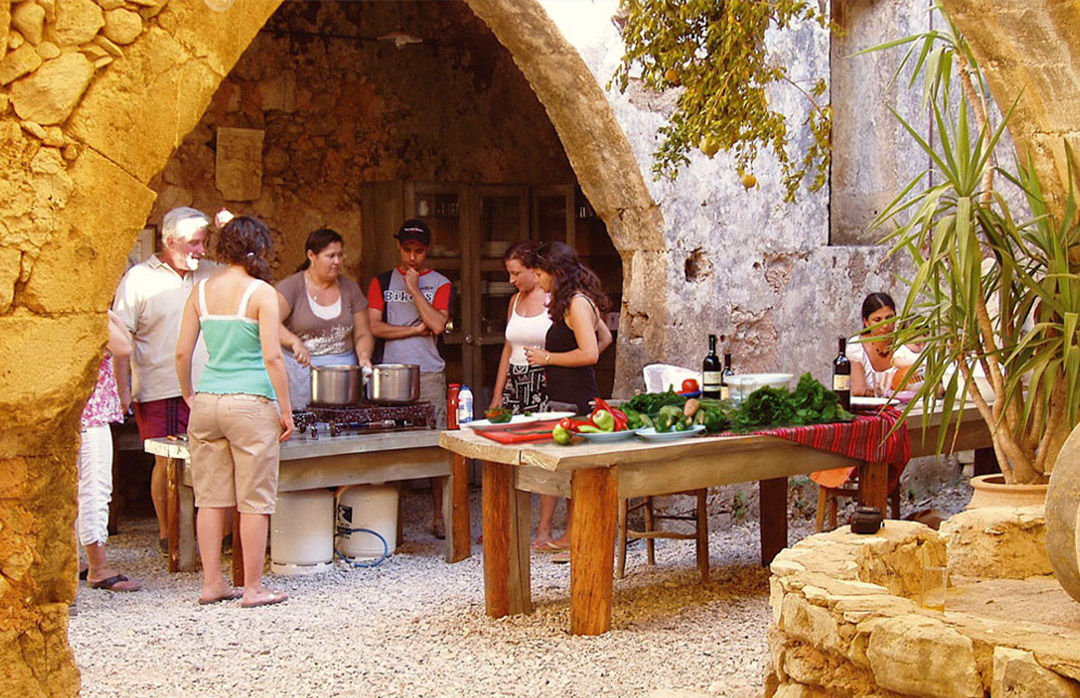 Traditional Cretan cooking
Available for guests staying in Western Crete.
Learn how to cook the Cretan way with an informative four-hour lesson. Prepare five or six different dishes using traditional recipes and delicious local ingredients and sit down to enjoy the fruits of your labours when you're finished.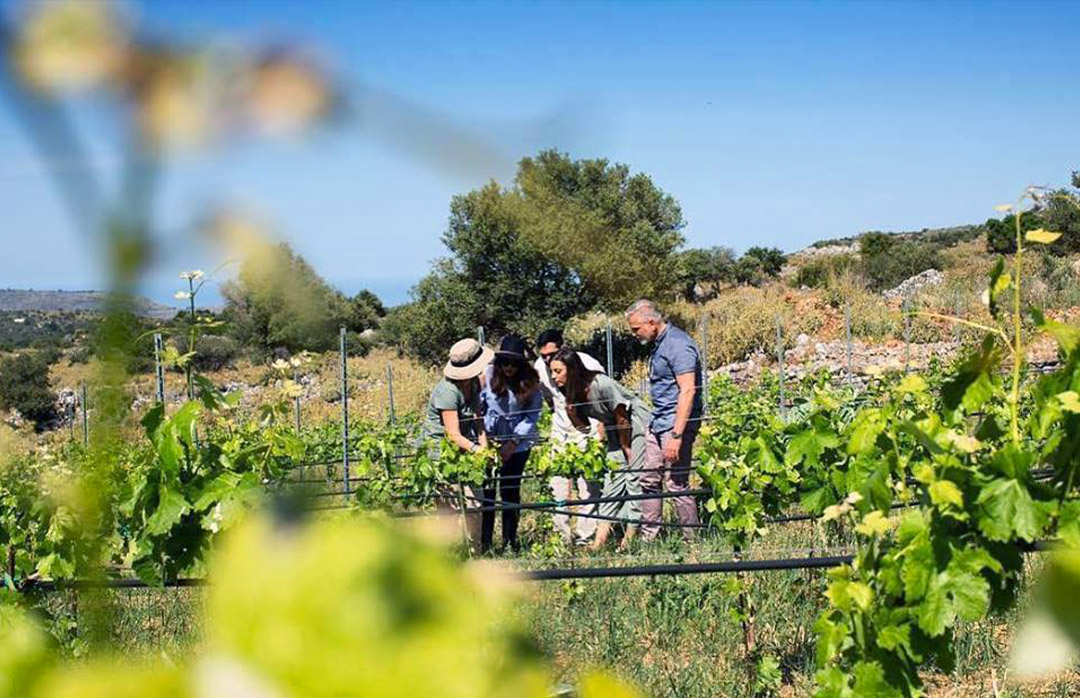 Visit Dourakis Winery
Available for guests staying in Western Crete.
Take a tour of this excellent family-run winery servicing all aspects of the wine-making process, from vine to bottle. Enjoy some of the outstanding results with a complimentary tasting and a bite to eat at the end of your tour.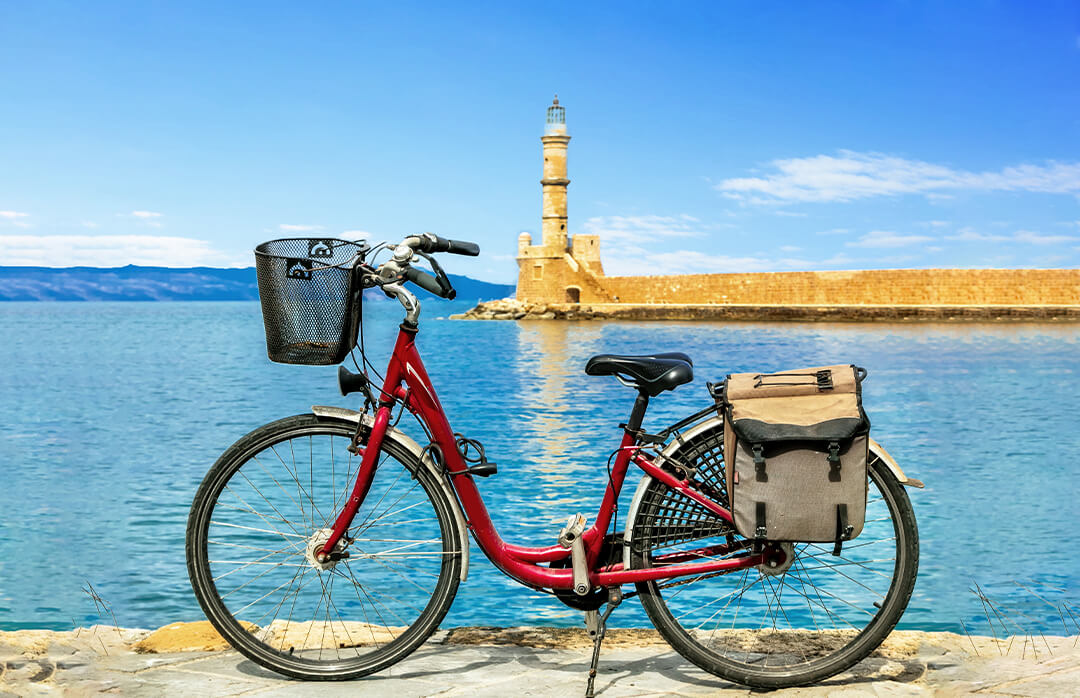 Bicycle hire
Available for guests staying in Western Crete.
Discover western Crete at a more relaxed pace and enjoy a little gentle exercise at the same time. Choose a mountain bike for demanding off-road trails, or a comfortable city bike complete with a basket for your swim things and picnic. 
**see below for notes on safety helmets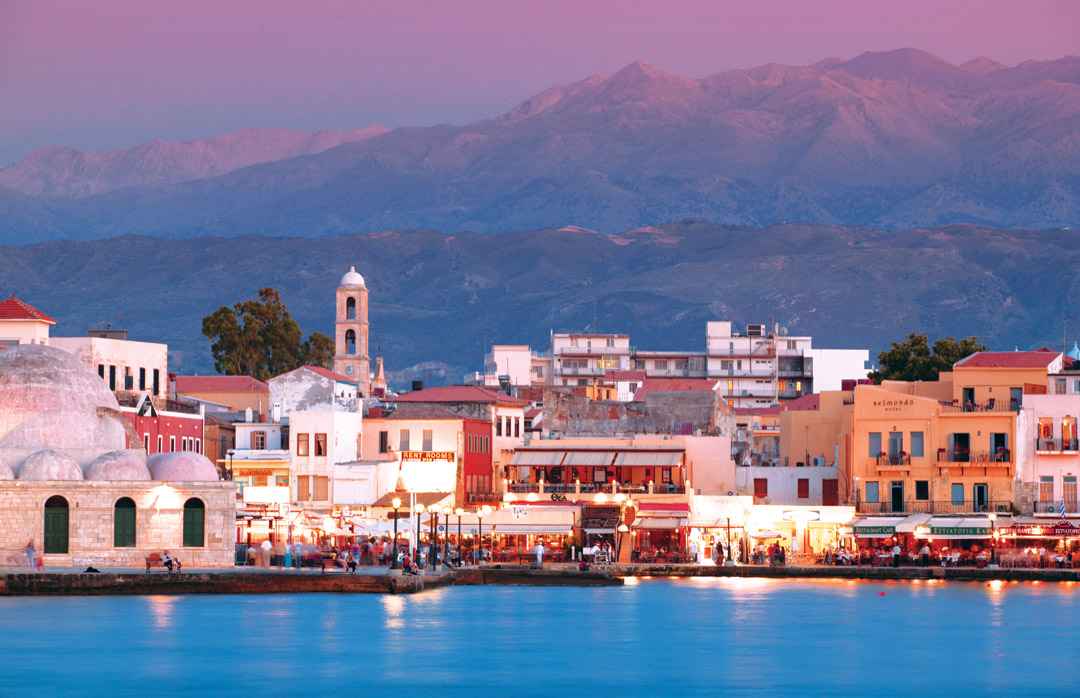 Chania Old Town Discovery (Fridays+Sundays)
Available for guests staying near Kalyves and Vamos in NW Crete.
An early evening tour to see this beautiful old Venetian port at its most atmospheric, accompanied by local archaeological expert Sevastianna. Spend an hour uncovering the highlights of the Old Town, and after drinks in the old port you're free to have dinner at leisure, with a return transfer back to your accommodation included.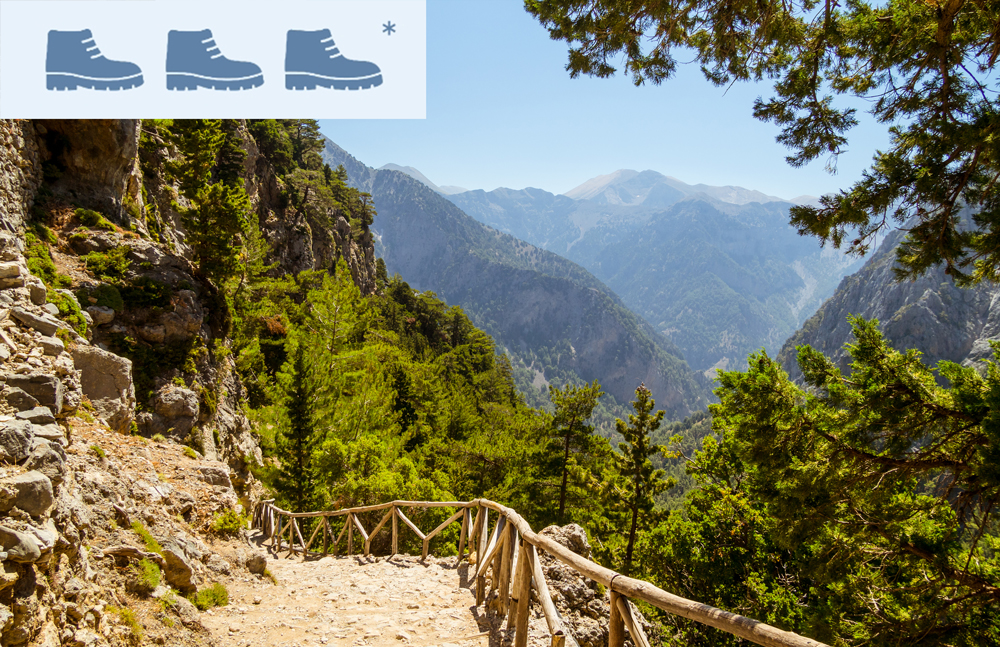 Samaria Gorge walk with Jonathan Peat*
Available for guests staying near Kalyves and Vamos in NW Crete.
Challenge yourself to tackle the longest gorge in Europe and you'll be richly rewarded by boulder-strewn landscapes, fast-flowing streams, towering cliffs and a fantastic sense of achievement. Follow Jonathan as the 16km trail winds through shady forest then deep into the canyon itself, finally emerging by the sea at Agia Roumeilie, then sit back and relax on the private water-taxi ride through turquoise waters to Loutro village for a drink and a swim. Total walking time approx. 5hrs; picnic lunch included. Available on Saturdays, July & August only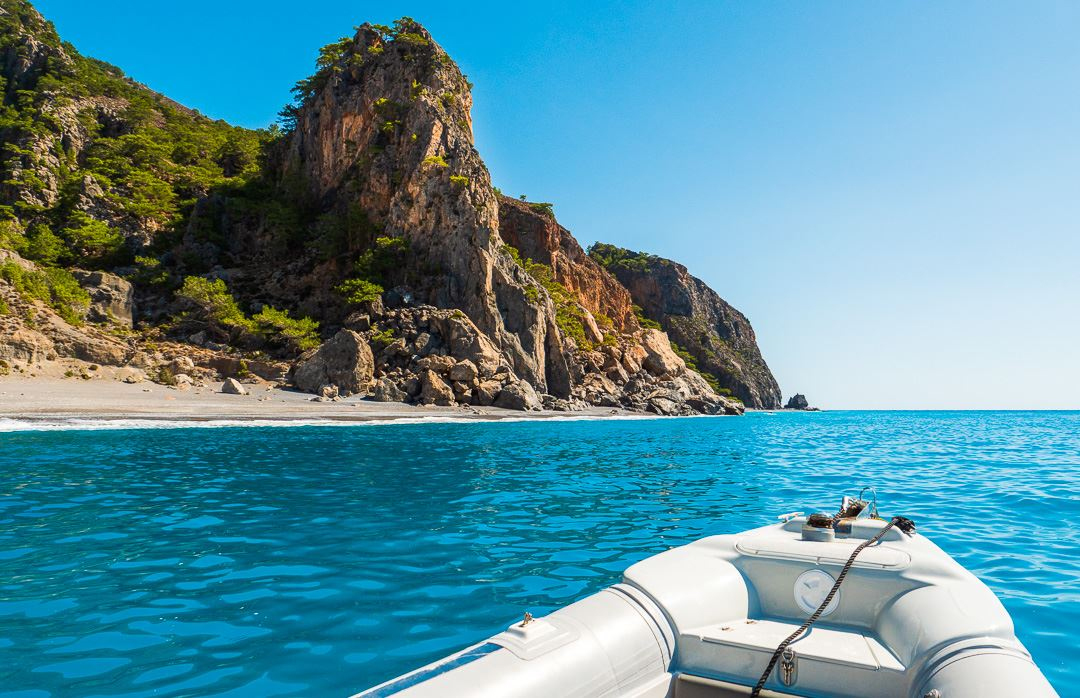 Charter a rib
Available in Western Crete for guests staying in Loutro or near Kalyves and Vamos.
Explore the spectacular, unspoilt coastline of south west Crete from the water. Deserted beaches, remote churches, hidden caves and dramatic gorges await on your half-day or full-day adventure across the warm waters of the Libyan Sea. Depart from Sfakia or Loutro and sit back as your local skipper shows you the very best of this stunning landscape.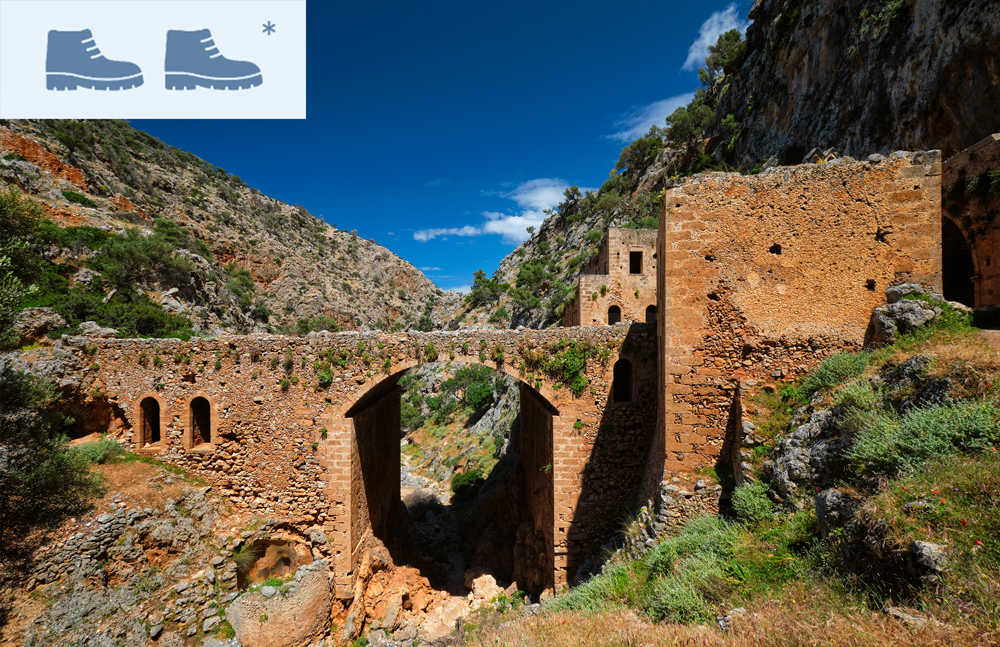 Akrotiri Peninsula walk & boat trip with Jonathan Peat* 
Available for guests staying near Kalyves and Vamos in NW Crete.
Start your Akrotiri discovery with a dramatic descent on a paved path to the cave of St John the Hermit, and on through the wild landscape of Avlakia Gorge to the sea, where a Zodiac awaits to transport you to Marathi beach for drinks, mezze and a refreshing swim. Onward by boat across Souda bay to Kalyves and back to base; expect stunning views and a spot of paddling to board the boat! Total walking time approx. 1hr 45mins. Available on Thursdays or Fridays, depending on sea conditions, July & August only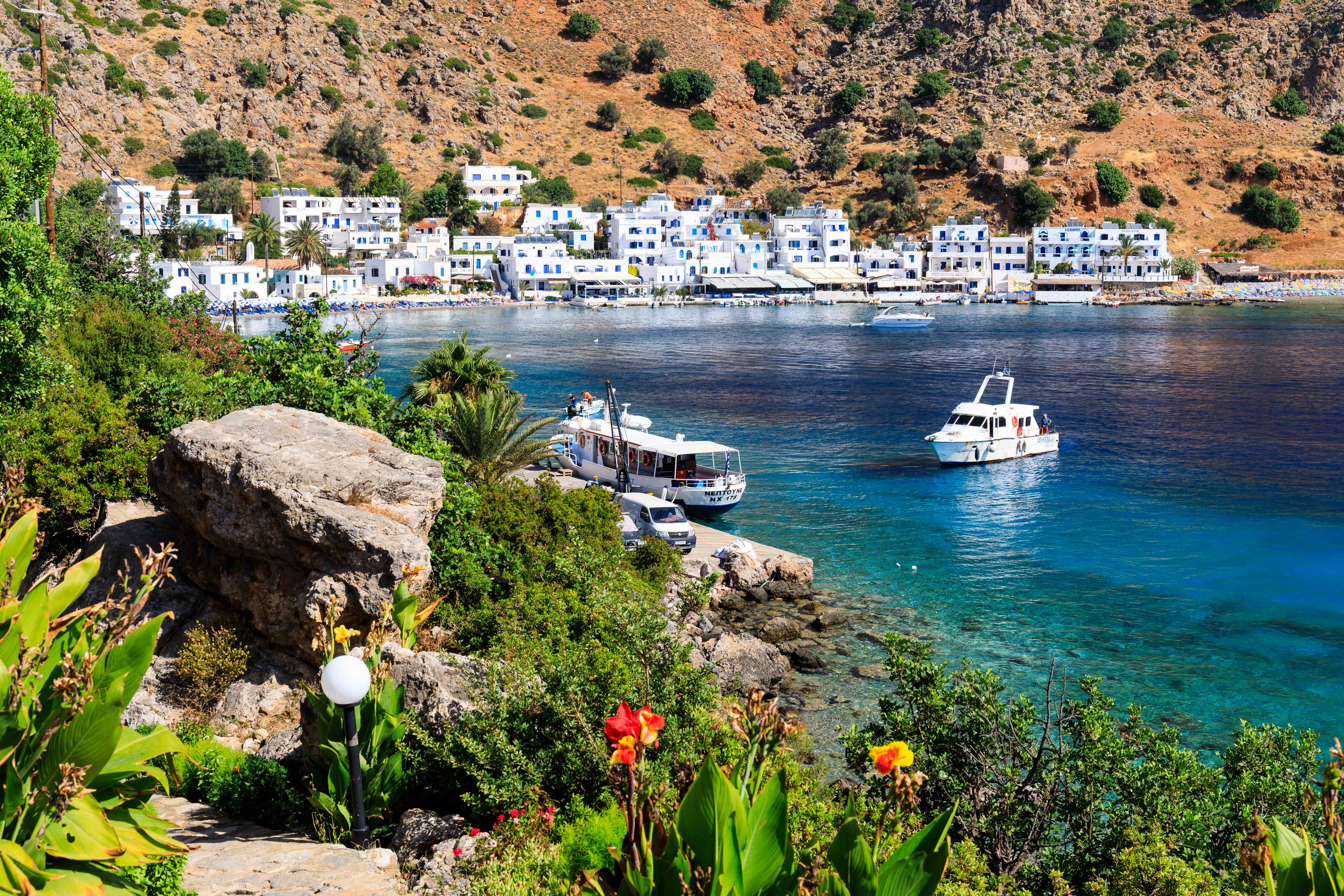 Loutro by Water Taxi with Jonathan Peat*
Available for guests staying near Kalyves and Vamos in NW Crete.
A leisurely guided trip to Loutro, a small, picturesque fishing village on the south coast only accessible by boat. Transfer by minibus to the port of Chora Sfakion, where a sea taxi will be waiting to transport you back in time to Loutro. A three hour stay in Loutro allows for a short walk with Jonathan around the Venetian castle and peninsula, plus time for a swim and a delicious lunch in one of the waterside tavernas. Seafood caught locally is a specialty. Available on Mondays, July and August only
---
*Basic Fitness
Our walks require a reasonable level of basic fitness. If an hour's stroll on the flat is about your limit, it's important to bear in mind that the terrain in Crete may be steep and the local tracks rough, adding to the demands of the day. Equally, none of our walks are so demanding that they require anything more than a good pair of walking shoes, a bottle of water and a desire to step out at a modest pace, though walking with poles is recommended for those who require extra stability. We make regular stops along the way to rest, take in the view and discuss the astonishing surroundings. Full days are always broken with a leisurely (and delicious!) lunch. Finally, please bear in mind that routes may have to be altered to take into account local weather and trail conditions, and that the decision on whether to run the walks rests with our guide, who has extensive local knowledge and experience.  
As a guide, we have graded our walks as follows:


GRADE 1

Up to 2 hours' walking, appropriate for those who take gentle regular exercise. Some inclines but nothing too taxing: mostly dirt roads or paved paths. Walking poles recommended for those who require extra stability.


GRADE 2

Up to 4 hours' walking, appropriate for those who are used to a little more rigorous exercise. Some steep inclines: mostly ancient unpaved paths. Good balance required as ground can be rocky.


GRADE 3

Up to 5 hours' walking, appropriate for those with good levels of basic fitness and plenty of stamina. More demanding terrain with steep unmade tracks which can be very rocky. Good balance and a head for heights required.


Stay longer...

If you're really looking to experience more in Crete, why not consider adding 3-nights in a boutique hotel to your 7-night villa holiday?


Call us on 020 8392 5747 for further information and to make a booking.
---
---
T&Cs
Simpson Travel activities and experiences are provided by independent local companies which are neither owned nor controlled by Simpson Travel and for whom we act only as an agent. Whilst every effort is made to keep the description of our experiences and activities up to date, the provider may cancel or amend your experience at their discretion for many reasons, including where it considers there may be a risk to your comfort, health or safety. Some excursions/activities (e.g self-drive boat hire, diving etc.) may contain an element of risk or require a good level of physical fitness, and, if in doubt, you should contact us so we can put you in touch directly with the local provider before you decide to confirm your booking. Please also check that you are covered for the activity(ies) in question by your travel insurance policy.
**Protective headgear is required or recommended for some activities, including, though not restricted to, horse riding and cycling. The availability of protective headgear varies from destination to destination and therefore we cannot guarantee that headgear will be provided or will be to the same standard as that which is available in the UK. If you plan to enjoy activities where protective headgear is required or recommended, you may wish to bring own helmets from the UK.
In acting in the capacity of an agent on behalf of the provider, your contract will be with that provider and will be subject to their standard terms and conditions, and it will not form part of your contracted holiday arrangements with us. Any complaint (including any allegation of breach of contract or negligence) should be taken up with the excursion/activity provider directly. We will do our best to assist you but will have no liability in relation to the performance of that contract.
View full Terms and Conditions