Explore holidays in Dalyan
Imbued with the spirit of the water, the landscape around the Dalyan Delta makes for an unforgettable holiday. Dalyan itself is a bright, bustling community and numerous canopied river taxis and small fishing boats bob along its quayside, with a cluster of restaurants, small shops and cafés nearby. The waterways are also a haven for wildlife, including the rare loggerhead turtle and, further along the river, you'll find ancient Lycian rock tombs and idyllic Köyceğiz Lake, with beautiful Iztuzu beach also within easy reach.
And to complete the experience, we found The Pasha's Retreat – a peaceful hideaway with lovely country views.
---

Explore our pre-bookable experiences in Bozburun Peninsula.
---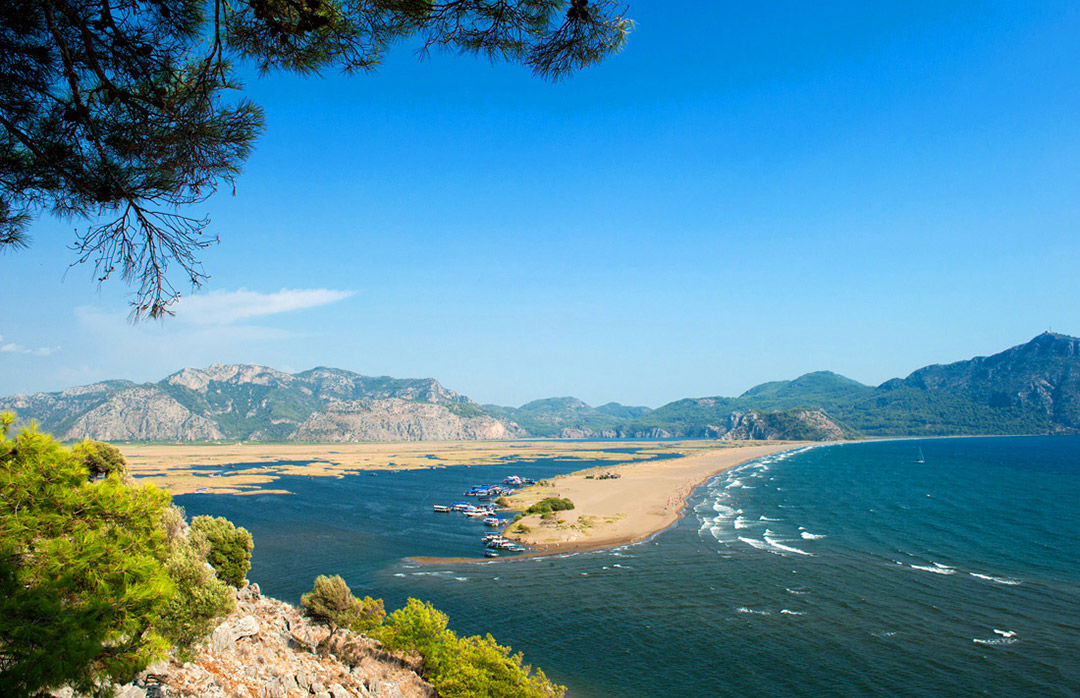 A selection of our holidays in Dalyan
* Prices include seven nights' accommodation, flights and transfers/car hire, based on the lowest rate for maximum occupancy.
Our guide to Dalyan
Introduction to Dalyan
Gently down the stream
The river from which charming Dalyan, meaning 'fishing weir', takes its name, is the essence of life in this relaxed, friendly town. Little boats glide through reed-green waters, upstream to the warm springs promising to cure all manner of ailments, down to the estuary and famous Iztuzu beach, just a 45-minute boat ride from Dalyan harbour.
Explore these diverse waterways in a water taxi or private boat – excursions are bookable through the local boatmen and agencies along the harbour or just ask your local representative for help. Early risers discover the waters at their most peaceful with a breakfast voyage to Köyceğiz Lake; night owls can see it in a different light, floating beneath starlight, accompanied by the local wildlife's intoxicating tune.
The beach with a back story
Far more than just a lovely beach, Iztuzu gained worldwide recognition through the relentless campaigning of ecologist June Haimoff, who fought throughout the late 1980s to protect the 5km sands – and the endangered loggerhead sea turtles who nest here – from encroaching developers.
June's hut and the sanctuary tasked with rehabilitating rescued turtles are located at the road end, reached by a bus that winds through beautiful mountain scenery. The water is calmer here and popular with families, while at the other end of the beach, where the armada of riverboats make their entrance, choppier waters are perfect for splashing about.
The historic ghost city within
Founded in the 10th century BC and abandoned 500 years later, the once great city of Kaunos fell when it lost its reputation as a famous trading port. But its legacy lives on in modern Dalyan.
The Lycian rock tombs, elaborate sculptures carved into the mountainside, commemorate the last, doomed kings, and provide an awe-inspiring backdrop to a trip down the river; particularly at sunset, when the rocks glow a warm rose-gold, and when lit up after nightfall. Behind these imposing relics lie the ruins of the ancient city, inviting you to explore a well-preserved amphitheatre, Roman baths and a Byzantine basilica.
Be at one with nature
Sit in the dappled shade on a wooden jetty, looking for glimpses of loggerhead turtles peeking their heads above the waters, terrapins basking in the sun-trapped reeds and the bright blue flash of a kingfisher or jay against the stunning backdrop of pine-clad cliffs. Listen at nightfall for the marsh frogs croaking in the rushes of the starlit river. Drive through olde-worlde mountain villages encountering flocks of goats and sheep.
For would-be ornithologists, or just those looking to ease off and unwind in this most natural setting, the stripped-back beauty of Dalyan and its diverse wildlife is simply irresistible.
At a glance
Currency

Turkish Lira

Flight Time

4 hours 20 minutes

Time difference

+3

Language

Turkish

Visa required

VISA REQUIRED for UK citizens
Food & drink
A taste of Turkey
Turkey is a foodie heaven, tailor-made for stimulating the tastebuds. Almost every town has a bountiful weekly market. In larger towns, they're so vast they deserve several hours of exploration, whilst in smaller places they are laid back and local.
At the heart of Turkish cookery is the concept of meze: small hot and cold dishes full of tantalising tastes served before the main course. Typically, they include seasonal vegetables and pulses coated in tomatoey sauce, garlicky yoghurt, fresh salads and irresistible dips. Oven-warm bread is always at hand to scoop up every last morsel.
Be sure to leave room for a choice of succulent chargrilled kebabs, slow-cooked stews or grilled fish, simply cooked with a brush of oil and a squeeze of lemon.
Turkish tipples
Throughout Turkey, you're never far away from a glass of warming ay tea, grown on the shores of the Black Sea and served black and strong in small, tulip-shaped glasses. Cooling, yoghurty ayran is a great accompaniment to pide (Turkish bread) and pancakes, or if you'd prefer something alcoholic, try a refreshing Efes, Turkey's most popular beer. However, if you're tucking into a fresh fish dish, act like a local and choose an aniseedy raki on the side.
Eating locally
Dalyan offers a winning combination of traditional eateries and larger restaurants along the main thoroughfare near the harbour; the latter serving up sea bass and bream, expertly prepared in Ottoman-style clay pots or over charcoal grills for a full, intense flavour.
For the ultimate romantic soirée, dine in one of the restaurants overlooking the dramatic Lycian rock tombs or make your way to the other side of the harbour and enjoy a different view of the river from a table on a jetty above the water. Dalyan also has a number of pancake houses where gözleme (pancakes with sweet or savoury fillings, including our favourite: cheese and parsley) make for a delicious lunch.
Combining food with the serenity of this rich natural environment is one of Dalyan's most appealing features. Take a late afternoon drive down to Iztuzu beach and you can enjoy a simple sunset meal in the café above the road end of the beach, surrounded by unmissable scenery.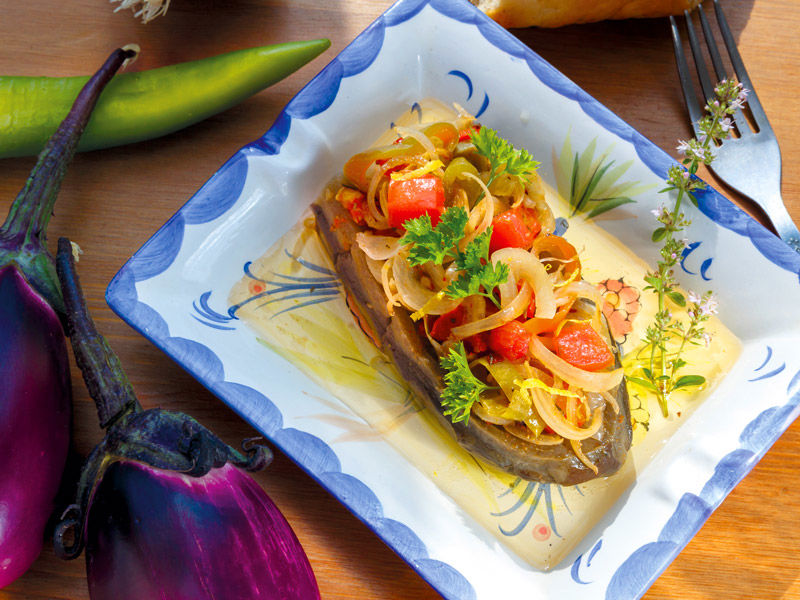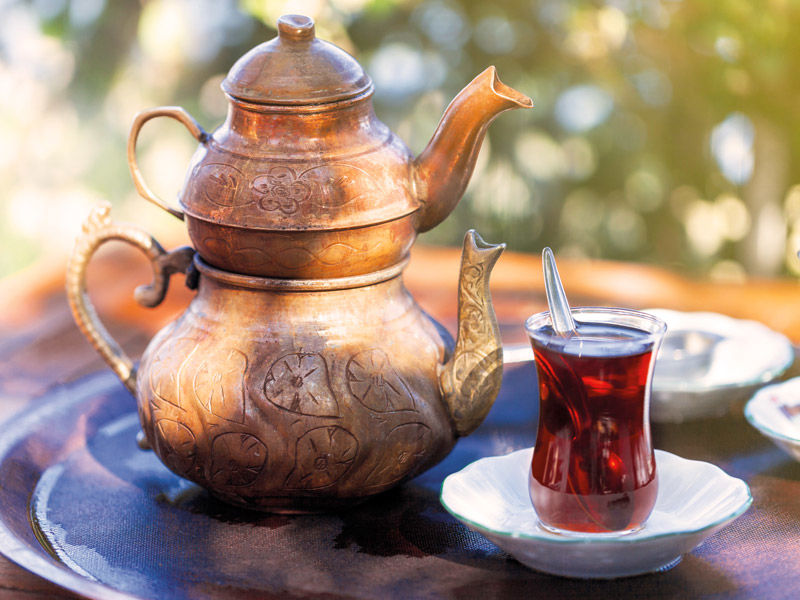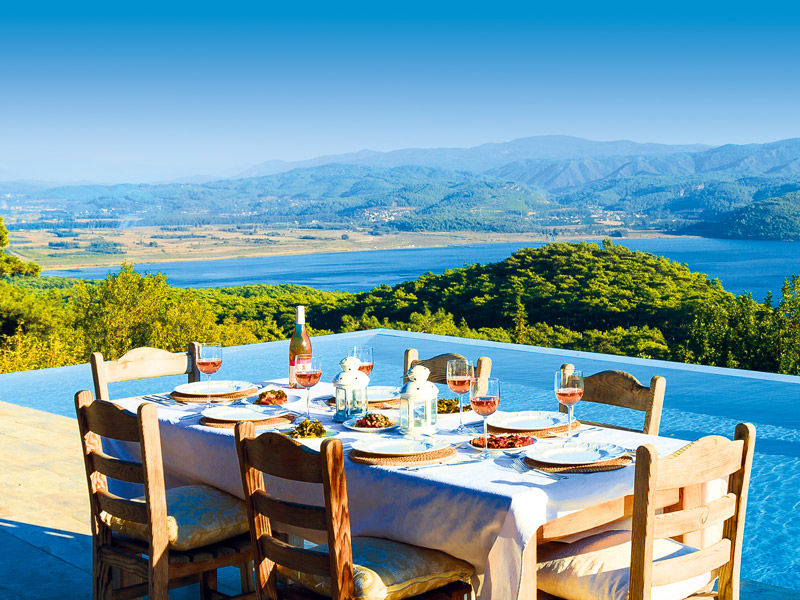 Beaches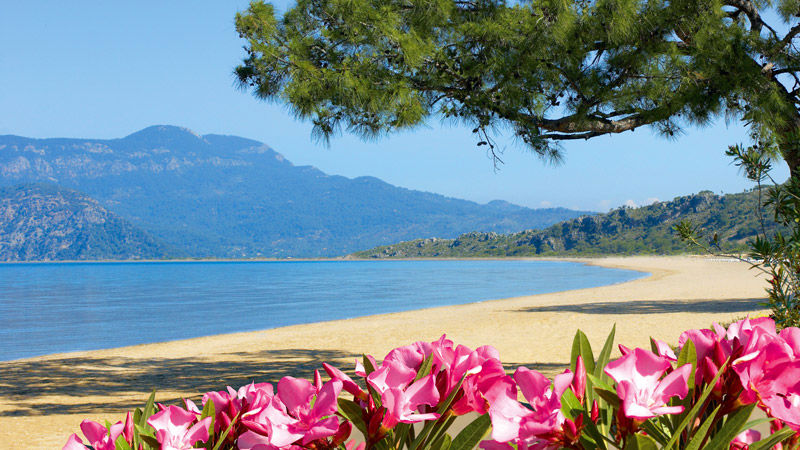 Iztuzu
One of the best beaches in Turkey – a magnificent 5km of soft sand and shallow water. A nesting ground for the protected loggerhead turtle, it's idyllically undeveloped.
Getting there…
Take a leisurely journey through the river from Dalyan's harbour, a 45-minute boat trip, or take a scenic 25-minute drive through the mountains.
Footnotes…
Fill up with fresh pancakes from one of the beach huts and don't miss the Turtle Sanctuary at the road end to learn about the loggerheads. Sunbeds are available for hire.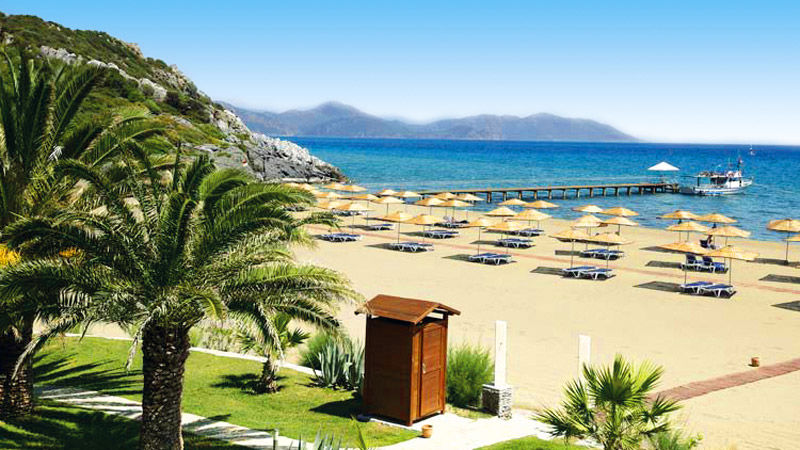 Sarigeme
One of the best in the area, you'll have 7km of golden sands fringed with pines at your disposal. It's worth the 45-minute drive from Dalyan for its sheer beauty.
Getting there…
You can reach Sarigerme from Dalyan by car, bus or taxi, then take the road train from town to the beach.
Footnotes…
There's just one café on the beach selling basic drinks and snacks, so you may prefer to pack a picnic. There are also watersports and showers, plus beds and parasols for hire.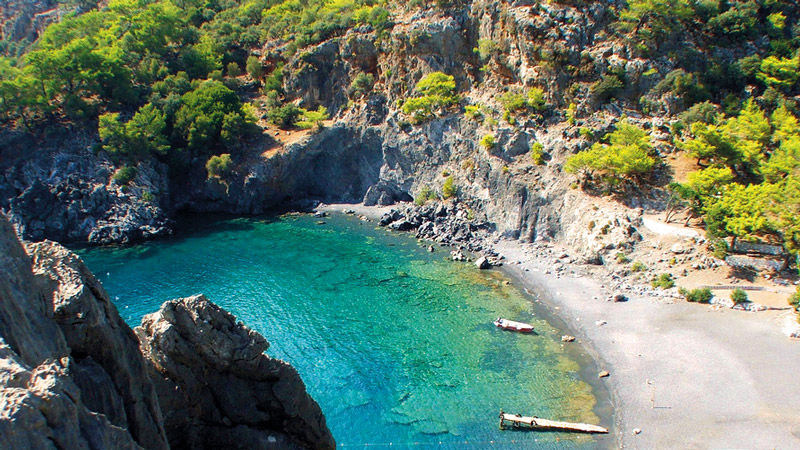 Asi Bay
In a little cove for swimming, snorkelling and sea kayaking, this hard-to-reach grey stone beach offers a very different experience to Iztuzu's golden sands.
Getting there…
Situated between Dalyan and Sarigerme, Asi is a 50-minute drive over rough, mountain terrain. Or hire a private boat to take you there.
Footnotes…
There are no facilities on this unspoilt beach other than a small café. An anchor point for yachts, it's the place to lie back and watch the world go by.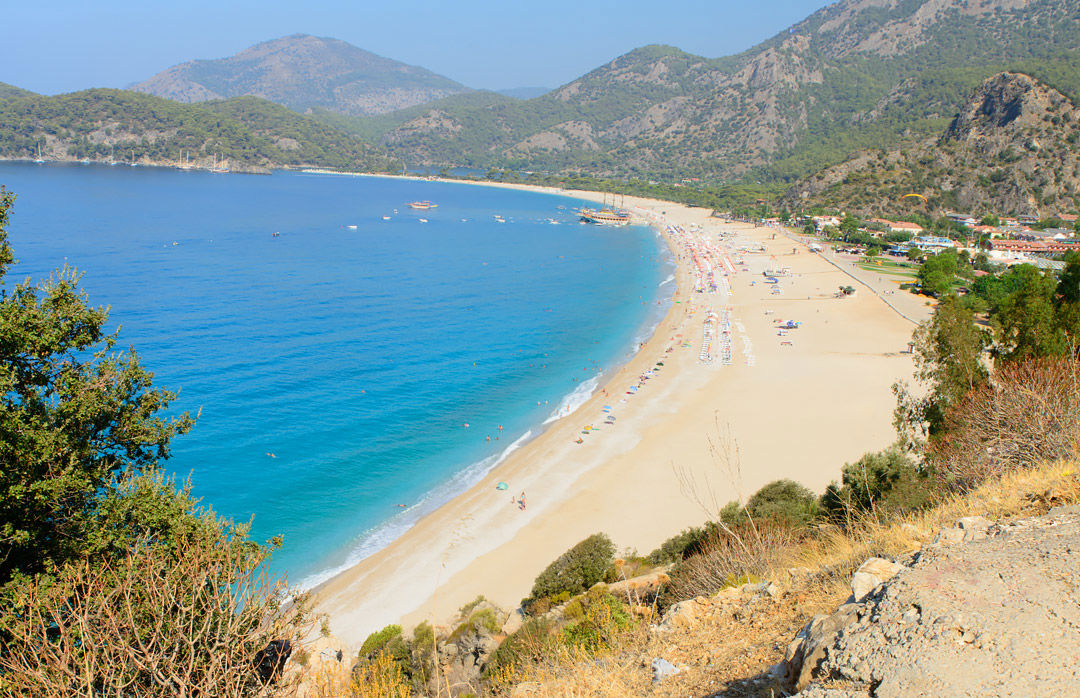 Ölü Deniz
Considered one of Turkey's most iconic beaches, turquoise waters and soft sands make this a popular day trip from Dalyan. It's ideal for young swimmers and there are plenty of watersports.
Getting there…
This picturesque destination is a two-hour drive from Dalyan.
Footnotes…
The surrounding town is a very busy resort, but there's an attractive promenade right off the beach with shops and cafés. The blue lagoon area charges an entrance fee.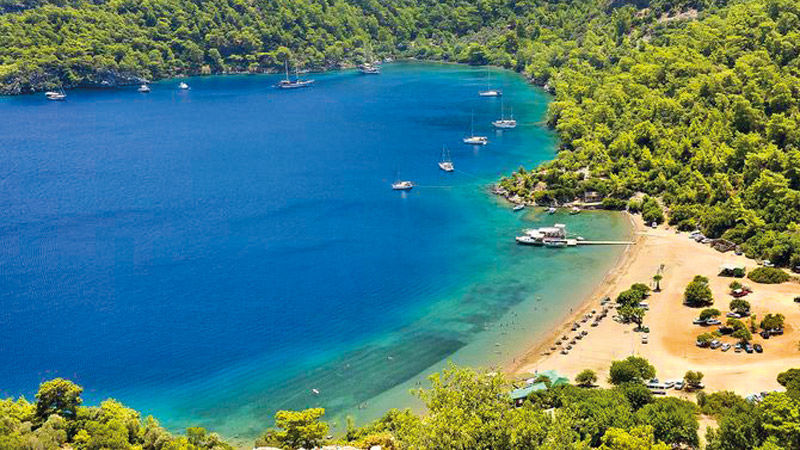 Sarsala Koyu
Sarsala KoyU Take it slowly on the road down to Sarsala to enjoy the beautiful views of the sand and shingle beach, framed by lush greenery and beautifully clear blue-green waters.
Getting there…
Around a 1.5-hour drive south of Dalyan, this very pretty beach lies at the end of a steep, winding road.
Footnotes…
This little bay near Dalaman Airport can get very crowded in high season. There's a café for lunch, snacks and drinks, and sunbed and parasol hire too.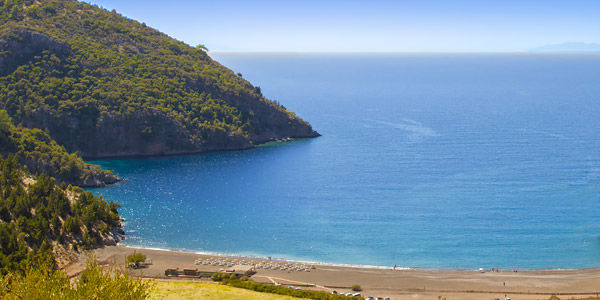 Ekincik
This curve of dark sand and shingle is a popular stop-off point for boat trips that also include a barbecue lunch on the beach and a visit to the nearby Ekincik caves.
Getting there…
There's a scenic 75-minute drive around lovely Köyceğiz Lake, but one of the most rewarding ways to visit Ekincik is on a boat trip or private boat charter.
Footnotes…
You can also hike to the beach from Dalyan, a 9km walk that passes the famous Lycian rock tombs and Kaunos ruins.
Things to do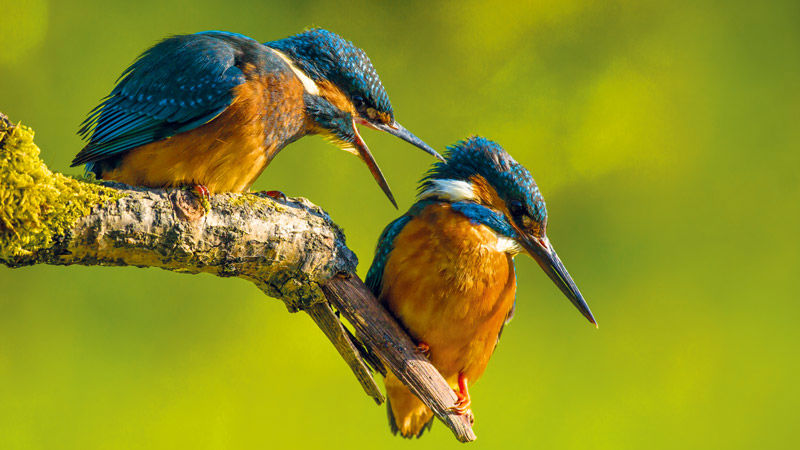 Meet the local wildlife
Set your alarm for an early morning appointment with the local wildlife. 5am is the optimum time to see frogs, fish, freshwater turtles, kingfishers and harmless river snakes, to name but a few. Book a boat trip and have your camera at the ready!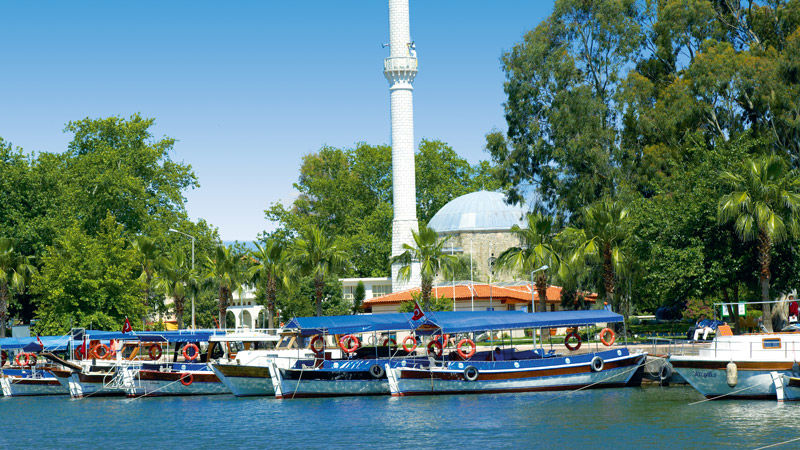 Enjoy water two ways
Book a private boat from Dalyan harbour for a day of unwinding, snorkelling and swimming, both in the fresh waters of unspoilt Köyceğiz Lake and the lovely blue salty waters of Iztuzu beach. A delicious barbecue lunch is included.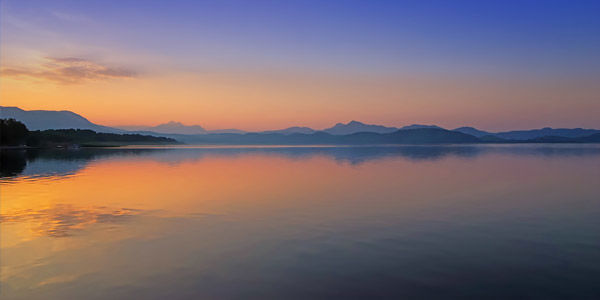 Dine in the moonlight
Take an evening boat trip to Köyceğiz Lake, as beautiful by night as it is by day, and enjoy a peaceful swim while the captain cooks dinner on board. With so little light pollution, this is a fantastic opportunity for a spot of stargazing too.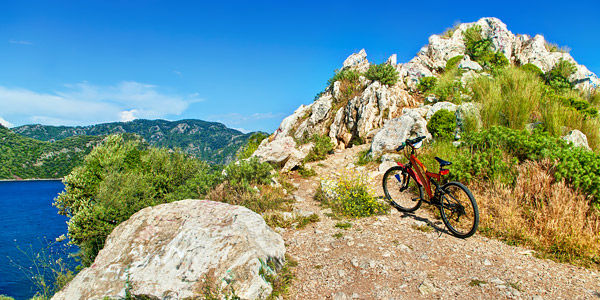 Explore on two wheels
Hire a bicycle for the day and meander your way around the local villages, before heading out to beautiful Sülüngür Lake in the late afternoon, where either one of the two lakeside restaurants are perfect for watching the sun set.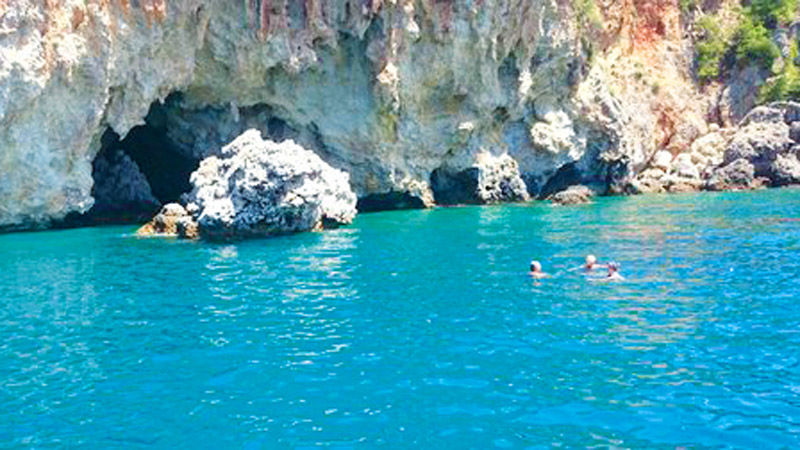 Have a cave adventure
Take a day trip from Dalyan to Ekincik Bay, a beach favoured by the locals and popular with families. The waters here are deep and clear, and the caves, with colourful rock formations and plenty of fish, are perfect for snorkelling.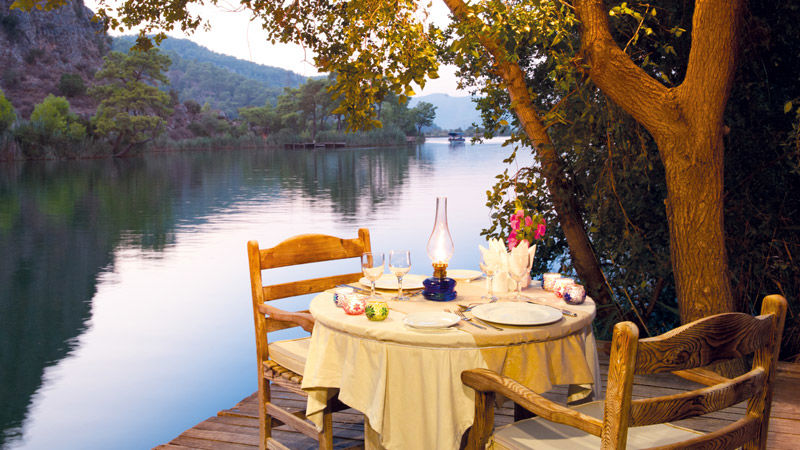 Dine by the Lycian tombs
Make a romantic dinner even more unforgettable in a restaurant with views of the Lycian rock tombs. Dating from 400 BC, these majestic mountainside carvings are an impressive accompaniment to any meal. Or dine on board a boat and get even closer!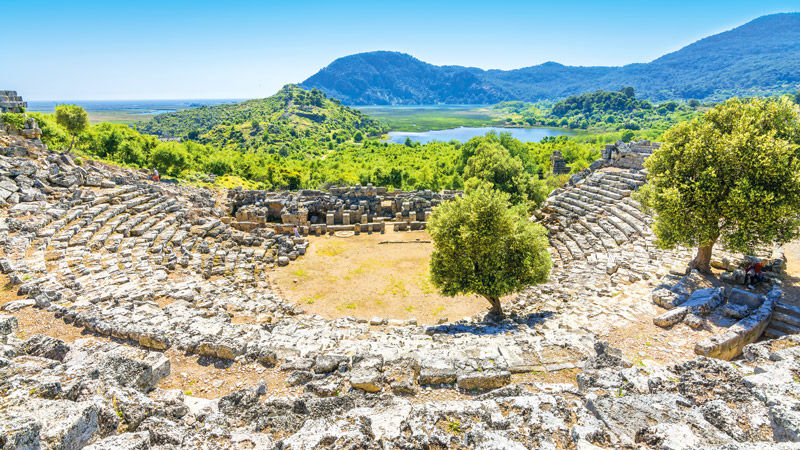 Find an ancient world
Pull on your walking boots and explore the impressive ruins of Kaunos, where relics dating from 900 BC have been discovered. Behind the waterside rock tombs, you'll find an amphitheatre, Roman baths and a temple dedicated to Apollo, son of Zeus.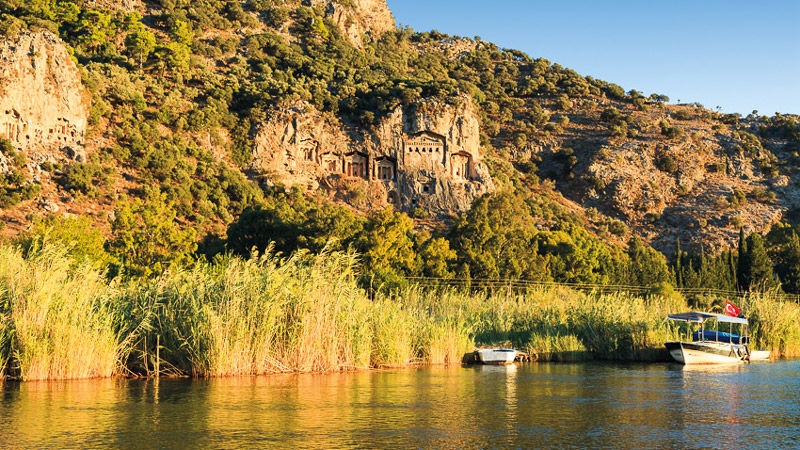 Cross the river by boat
Make your way to the little jetty at the end of Dalyan harbour and relax whilst you're rowed across the river, with lovely views of the ruins and two pancake houses where you'll be well looked after by the families running them.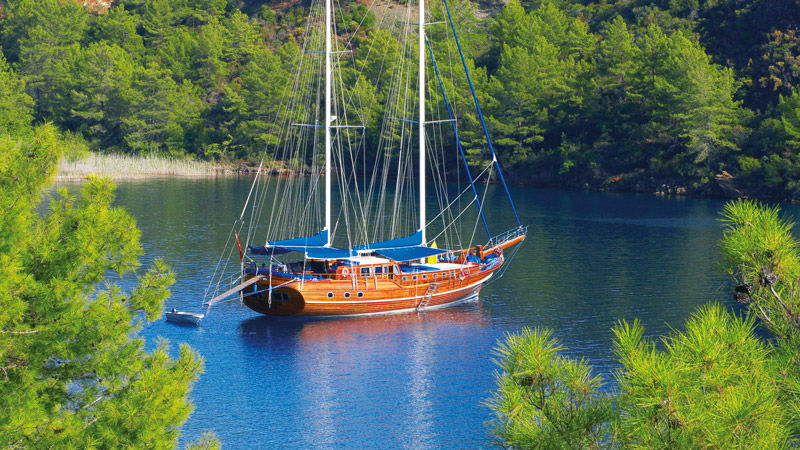 Discover a dozen islets
Sailing in a traditional wooden gület, the popular '12 Islands Tour' introduces you to the stunning seascapes, crystal-clear waters and most secluded spots around Fethiye Bay. Boats depart from Göcek, a 45-minute drive from Dalyan.
Helpful phrases
| | |
| --- | --- |
| Hello | Merhaba (MEHR-hah-bah) |
| Good-bye | Hoşçakal (hosh jackaal) |
| Please | Lütfen (loot fen) |
| Thanks | Sağol (rhymes with howl!) |
| Yes | Evet (e vet) |
| No | Hayır (high yer) |
| Good morning, how are you today? | Günaydin, nasılsın bugün (Goonayden, nasilsin boogoon) |
| I'm fine, thank you | Iyim, teşekkür ederim. (Ee yim, tesh e cur E derim) |
| I don't understand | Anlamiyorum (Anne la me your um) |
| Do you speak English? | Ingilizce biliyor musunuz (Ingiliz ge billy Your mu sunuz) |
| My name is... | Adım… (Ah-DUHM…) |
| The bill please | Hesap lütfen (hess app loot fen) |
| How much is it? | Ne kadar (ne cad ah) |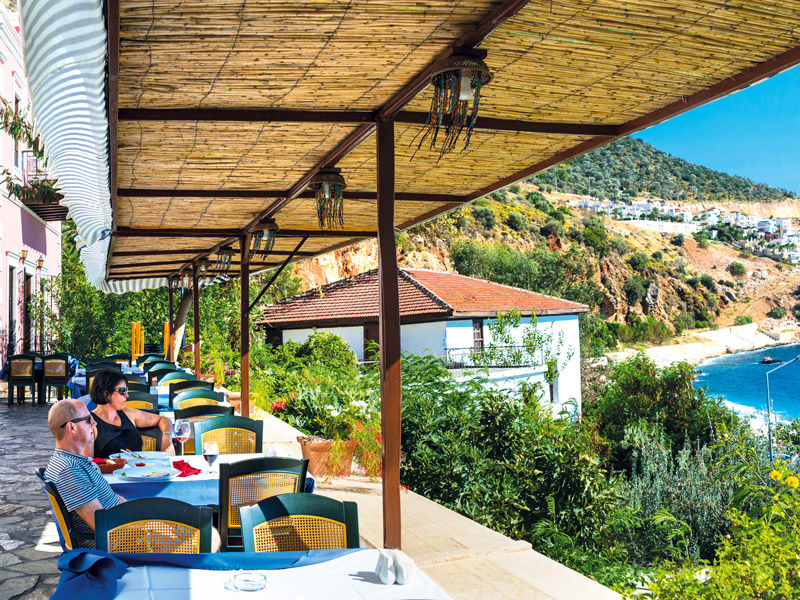 Events
What's on in April
23 Apr
Celebrating the first assembly of the modern Turkish Parliament, combined with National Children's Day, celebrated in schools.
What's on in May
19 May
The highly patriotic Commemoration of Ataturk Youth and Sports Day, with performances from local children.
27 May
Ramazan, the Islamic Holy Month, a time for prayer and reflection, during which Muslims fast between sunrise and sunset. Dates change every year.
What's on in June
25 Jun
A three-day national holiday called Ramazan (Şeker) Bayrami: the Sugar Feast. Lots of sweet treats are enjoyed, children receive small gifts and cards are exchanged. Dates change every year.
End Jun
Caretta Caretta is a six-day festival celebrating the wonderful Loggerhead turtle. Expect live music, exhibitions, shows and beach activities.
What's on in August
30 Aug
Victory Day is a celebration of the end of the Turkish War of Independence. Flowers are presented at Atatürk's statues.
What's on in September
1 Sep
The eve of the Feast of Sacrifice (Kurban Bayrami), a four-day celebration of charity and compassion for the less fortunate. Dates change every year.
What's on in October
29 Oct
Republic Day commemorates the creation of the Turkish Republic in 1923 and is marked by processions and fireworks.
The Road Less Travelled
We asked our representatives to share a few of their favourite 'off the beaten track' Dalyan experiences. Here are some of their suggestions…
Enjoy a morning on Köyceğiz Lake
Take a gentle morning meander upstream for a delicious breakfast on the beautifully unspoilt Köyceğiz Lake. Boat trips last a leisurely couple of hours, with your meal prepared on board. As you eat, the engines are turned off, creating a unique opportunity to see flying fish, terrapins and turtles – and experience the lake at its most peaceful.
Take a starlit mud bath
Indulge in Sultaniye's glorious mud baths on an evening boat trip with your own private skipper. After the crowds have gone, you have the perfect opportunity to enjoy the therapeutic properties of the still-warm mud. Or if getting muddy isn't your thing, the sulphuric hot springs on the edge of Köyceğiz Lake are the alternative for those seeking the 'ten years younger' healing effects.
Eat pancakes in the hills
Catch the local bus to the Turtle Sanctuary at the far end of Iztuzu beach, with a lunch en route at one of the gözleme (pancake) restaurants at the top of the mountain. You'll travel through the hills and can hop on and off as you please to take a cup of ayran in one of the rustic cafés presided over by welcoming locals.
Cool off in the mountain springs
Make the 40-minute drive past villages and along the scenic main road through the mountains to Yuvarlakcay to enjoy a refreshing (breathtakingly cold!) dip in the mineral rich mountain pools. Try freshly caught trout at one of the restaurants located on wooden platforms over the beautifully clear, fast flowing water and take a 40-minute hike to the water source for some beautifully romantic scenery.
cross over to Çandir
From the jetty in Dalyan you can pick up a rowing boat to take you across the river for a small charge and then walk the 45 minutes to sleepy Çandir past the Kaunos ruins, in an area covered in citrus and olive groves. The village is home to a mosque with beautifully ornate interiors and the fascinating Kültur Evi (House of Culture) - a traditional family home transformed into a museum with displays of clothes, rugs and furniture.