Discover Cretan Easter
Escorted walks with Jonathan Peat
19 to 26 April 2022

THE WEEK IN BRIEF
• 
Flights and car hire or transfers 
• 
Accommodation and daily breakfast at
Arosmari Village Hotel
• 
Welcome drinks and dinner
• Five daily walks escorted by Jonathan Peat, with transfers and lunch included
• All taxes and entrance fees
• Maximum 15 people
• Price from £1,312pp
• No single supplements (please call to book single occupancy)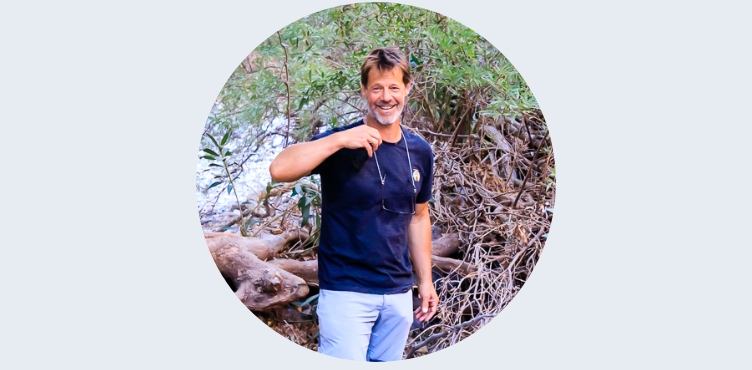 In the Greek calendar, Easter is the most important of the religious festivals and is celebrated over several days with ceremonies, processions and of course, much feasting and merriment. This is a colourful and joyful time to visit Crete; with spring in full bloom and summer on its way, the local people observe many informal local traditions, culminating in the break of their annual fast on Good Friday. The island is also at its most lovely at this time of year thanks to the vast array of wild flowers and the wonderful sense of anticipation that pervades in the local communities. Traditionally, Cretans spend the whole month of April preparing for Easter (mentally, physically and spiritually) and our five walks are designed to offer a flavour of this preparation in the build up to Christos Anestis at midnight between Easter's eve and Easter day. Our guide Jonathan Peat will bring it all to life and allow guests to experience Crete's proud tradition of philoxenia (the warm welcome of strangers) facilitating visits to mountain villages and local churches, opportunities to watch the Cretans prepare traditional dishes and of course a chance to be at the heart of the celebrations. Good walking shoes are essential.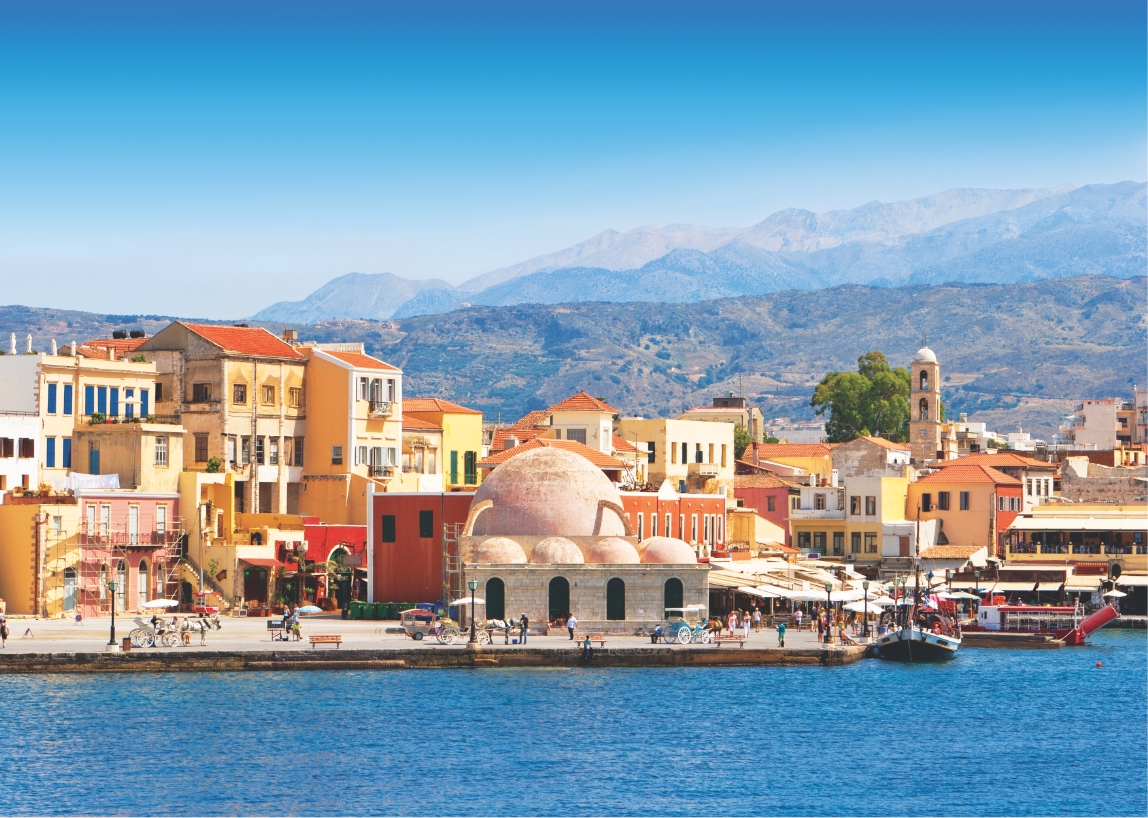 19 APRIL - arrival day
Fly to Chania and transfer to Arosmari Village Hotel in Vamos. Meet Jonathan Peat and discuss the week's program over drinks and dinner.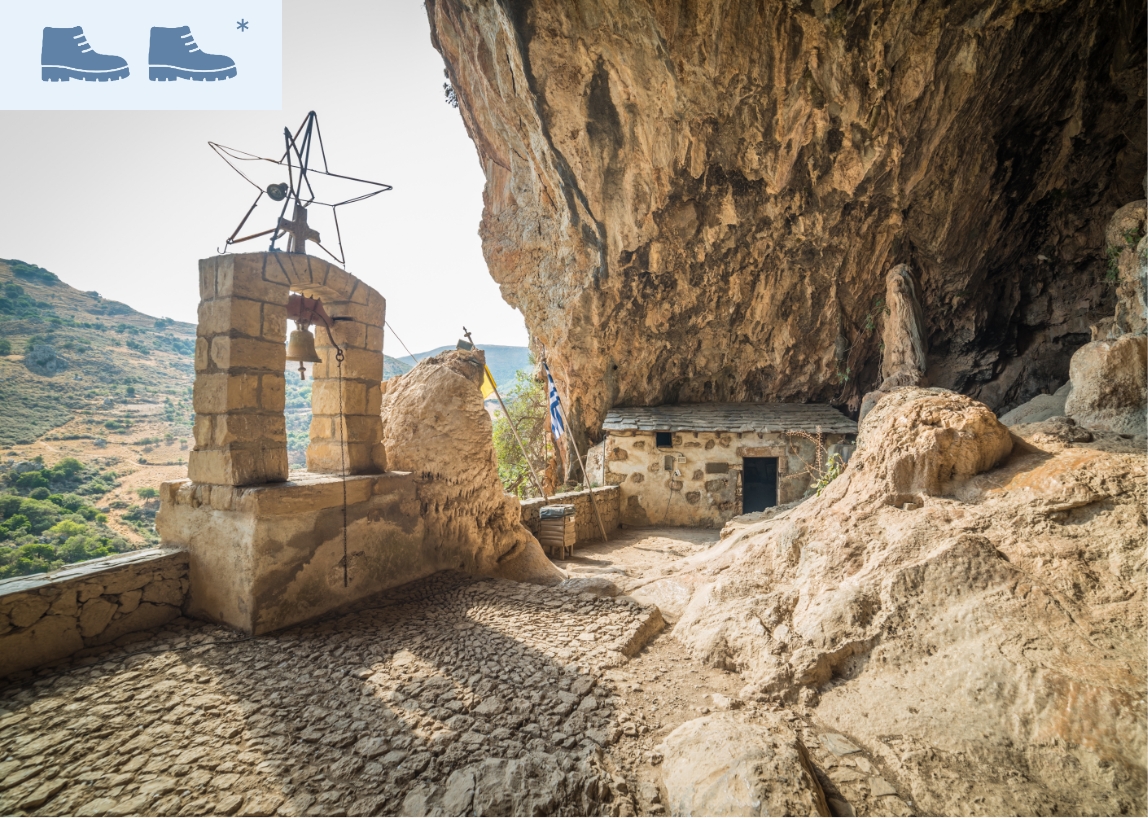 20 APRIL - Stilos to Maxeri
Take a short drive towards the village of Stilos (20mins) to begin a beautiful circular walk through orange groves in full blossom before returning to Stilos for lunch at a charming taverna by the mouth of one of Chania's main springs. From here, you will walk on to Maxeri and visit the enchanting cave chapel of Agios Andonios. Return to Arosmari mid-afternoon.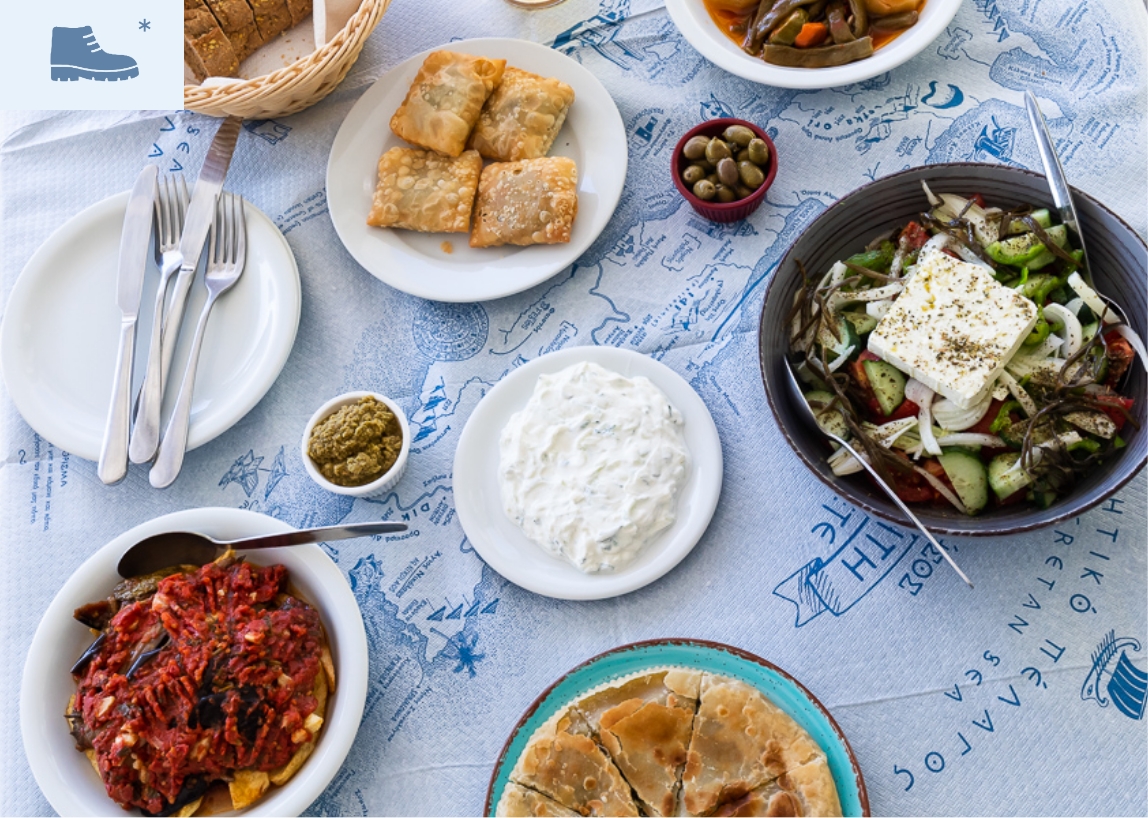 21 APRIL - Local walks in Vamos
Enjoy a day in and around Vamos and learn the secrets of preparing some of Crete's most popular dishes, including Cretan cheese pies, traditional dyed eggs and other Easter treats. Enjoy lunch in Vamos followed by a walk around the village.


22 APRIL - Day in the Amari valley
Drive to Margarites (1hr 20mins) and visit a traditional potter who continues to use the same techniques as the Minoans once did, before walking to the important archaeological site of Eleftherna, dating back to the 9th century BC and inhabited up until the Byzantine era. Your driver will meet you here to take you to Thronos in the Amari valley for lunch and a visit to the beautiful Byzantine chapel with its well preserved frescoes. Return to Arosmari early afternoon.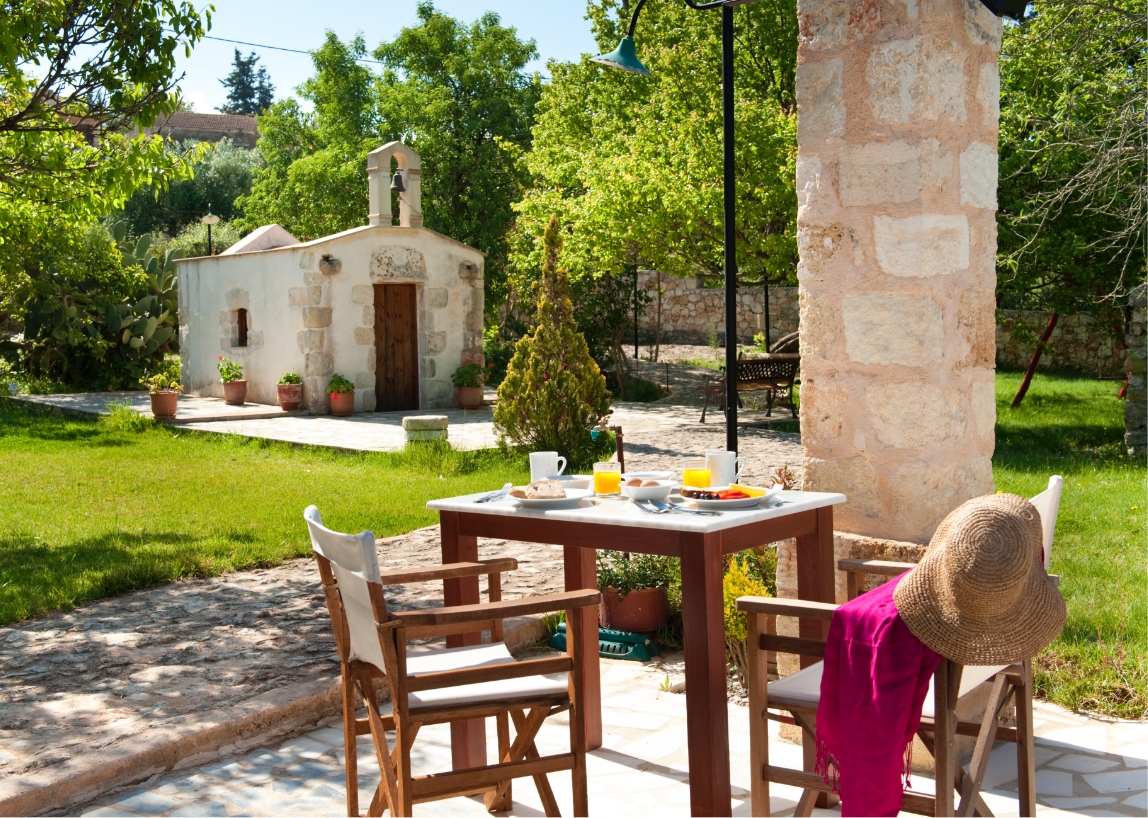 23 APRIL - Christos Anestis in Vamos
Enjoy a day at leisure before gathering at 9pm for drinks and a light snack before strolling on to Vamos church for 11pm. Join the traditional Christos Anestis service and return to Arosmari for a nightcap before bed.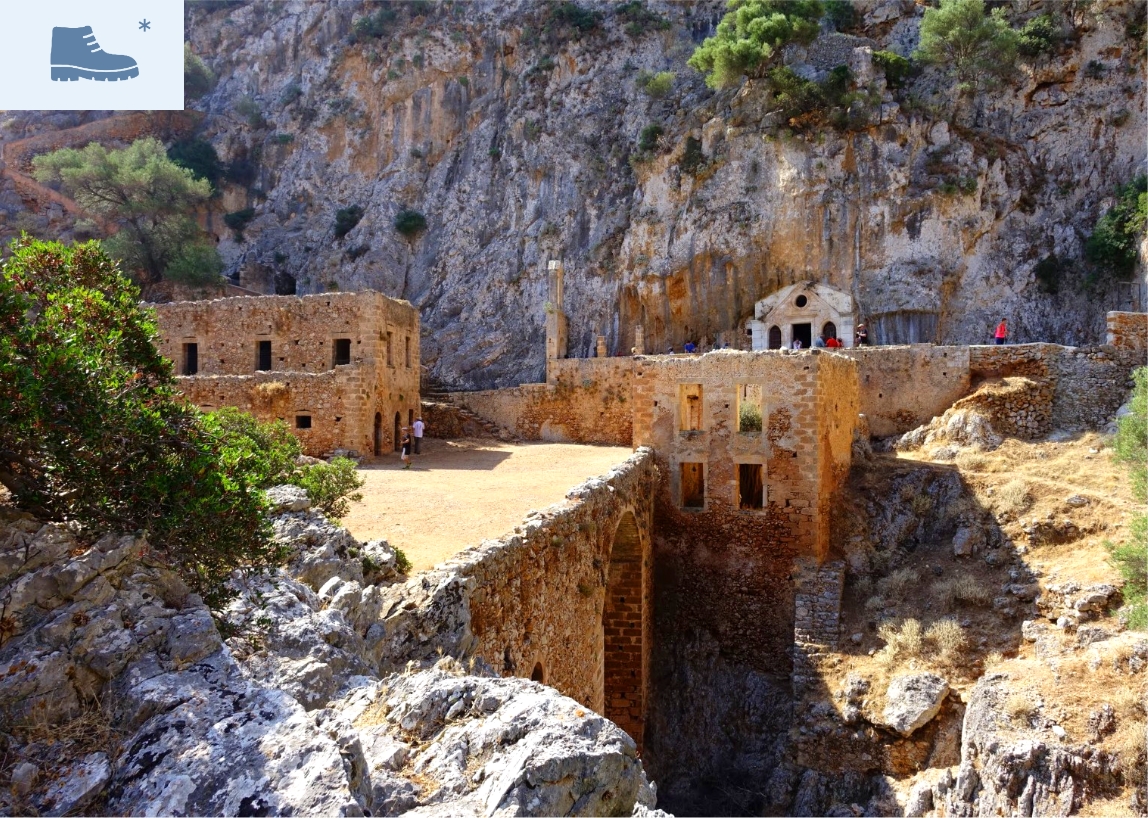 24 APRIL - Easter Day in Gouvernetto
Drive to Gouvernetto (1hr) to begin a magical circular walk that takes in St. John's cave with its fascinating history, and visit the beautiful monastery of Agia Triada before returning to Arosmari for a traditional Easter lunch.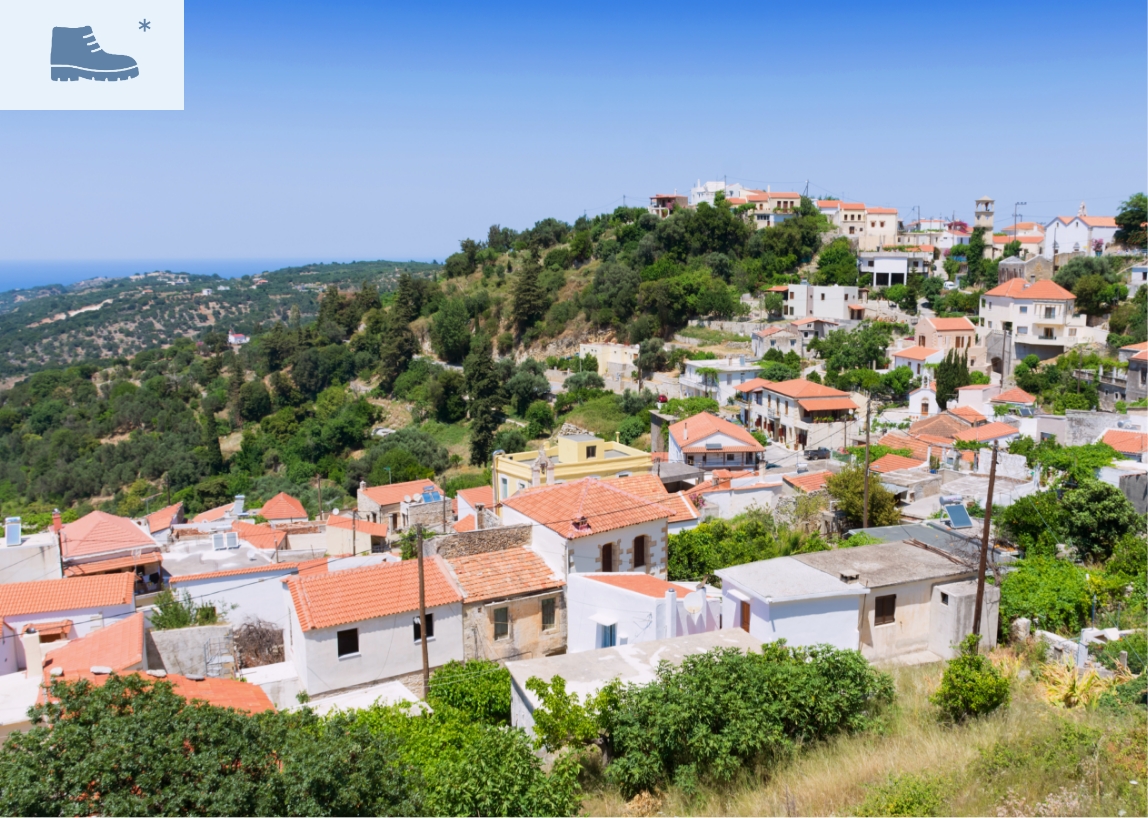 25 APRIL - St. George's day in Asi Gonia
St. George is the patron saint of Crete and today we drive up into the eastern hills of the White Mountains and the village of Asi Gonia (50mins), birthplace of George Psychoundakis, the famed Cretan runner. Set against the backdrop of Mount Psiloritis, the highest peak on Crete, it's a lively place to join local farmers and shepherds for the St. George's day celebrations and see the village priest perform the traditional blessing of the sheep's milk. Enjoy a picnic lunch before taking a walk around the village of Argiroupoli with its fresh springs and ancient ruins. Return to Arosmari in the late afternoon.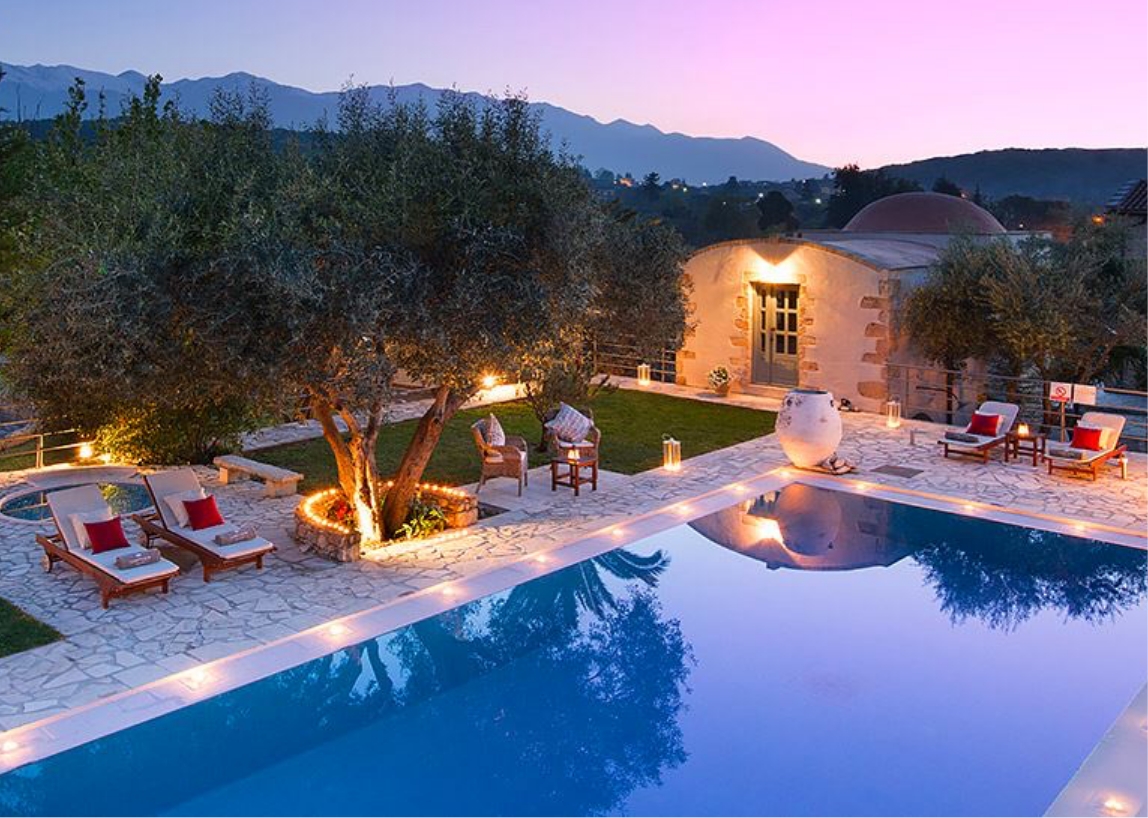 26 APRIL - Departure day
Bid a fond farewell to Arosmari and transfer to Chania for your return flights to the UK.


GRADE 1

Up to 2 hours' walking, appropriate for those who take gentle regular exercise. Some inclines but nothing too taxing.


GRADE 2

Up to 4 hours' walking, appropriate for those who are used to a little more rigorous exercise. Some steep inclines.


GRADE 3

More demanding walking, appropriate for those with good levels of basic fitness and plenty of stamina.



To reserve your place, please call our Destination Specialists on 020 8392 5858 or book online by selecting 19 April 2022 on our Arosmari accommodation page.
Please note, our walking itineraries are subject to last-minute change if weather conditions are unfavourable.