Explore holidays in Ithaca
The fabled land of Homer's Odyssey and a safe harbour through the ages for Romans, Venetians and Ottomans, Ithaca is historic to the core: a beach holiday destination that comes with an epic story to match its beautiful landscape. The sweeping panorama of Vathy's bay and a shoreline of eucalyptus-shaded coves give way to undulating hills of pine, olive and cypress groves, whilst timeless rural life plays out in the island's unspoilt interior, ensuring that Ithaca remains a place to truly relax.
To help you unwind in style, we offer a selection of handpicked luxury villas, giving your Ithaca holiday a welcome touch of comfort.
A selection of our holidays in Ithaca
* Prices include seven nights' accommodation, flights and transfers/car hire, based on the lowest rate for maximum occupancy.
Our guide to Ithaca
Introduction to Ithaca
Unique, unspoilt, unforgettable
Nestled in the Ionian Sea between Kefalonia and mainland Greece, Ithaca is a place to take safe refuge from the bustle of the 21st century and enjoy a slower, more traditional way of life. It's a genuine get-away-from-it-all destination: tranquil, naturally beautiful and full of history. Even in the island's capital, Vathy – a pastel-coloured amphitheatre embracing one of the world's largest natural harbours – the daily routines are never rushed. Adjust your pace to move with the flow of the friendly locals as you explore the island, soak up the sun or sit in the shade and simply relax.
A small jewel, a large prize
Ithaca remains unruffled by the impact of creeping development, due largely to the lie of the land: beaches, coves and vertiginous cliffs around the edges; mountainous areas inland. It's just 29km from north to south and the isthmus between the two halves narrows to just 600m.
Historically, Ithaca stands out as an anchorage prized by pirates and political powers alike. Imagine a buccaneer's life as you explore the island's coastal nooks in a hired boat; enjoy the panoramic views from Kathara Monastery and wander round the restored Byzantine church and Anoghi's prehistoric menhirs (standing stones): all this and more is possible in Ithaca.
The legend continues
While opinion amongst academics is divided, any local will tell you unequivocally that Homer is describing their island in The Odyssey, the epic tale of Odysseus. Decide for yourself as you go in search of the poem's Arethoussa Spring, or sit on the beach at Dexa, where Homer's hero was left after his ten-year journey home. But wherever you go, the simple beauty of Ithaca's landscape is perhaps the strongest link to the verses. Deserted coves, translucent waters and white-pebble beaches make it easy to imagine why anyone might sail for a decade just to get back here.
It's all in the mind
Like many Greek islands, Ithaca encourages you to enjoy the simple pleasures of life. Watch the locals saunter about their daily business as you sip an iced ouzo in a shade-dappled square; wander along goat-tracks bordered with thyme and wild flowers as you breathe in the sweetness on the breeze; while away the afternoon exploring a hill-top church before enjoying a picnic of olives, feta cheese and locally-baked bread; drift away in the warm evening sunshine or rise early to catch the sunrise. Absorb these moments as they happen, then replay them in your daydreams.
At a glance
Currency

Euros

Flight Time

3 hours 30 minutes to Kefalonia (1 hour 30 minutes transfer)

Time difference

+2 hours

Language

Greek

Visa required

Not for UK citizens
Food & drink
A taste of Ithaca
The local cuisine offers a typically Greek combination of simple flavours, home-grown produce and fruits of the sea to create one of the world's healthiest diets – food that's easily enjoyed from the terrace of your villa with a view to die for and skin still warm from the sun. A variety of small mezedes starts the proceedings. These divine dips include soft-roasted aubergine mashed with garlic, tangy feta cheese whipped with chilli, stuffed vine leaves and courgette flowers. The freshest meat and fish follow, cooked simply on the grill or baked to perfection. It is unthinkable to eat without a bowl of fresh salad drenched in olive oil; always seasonal and with few ingredients to ensure the taste of each shines.
Ithacan tipples
Although ouzo is Greece's best-known tipple, you're certain to come across Tsipouro (or raki). This clear grape spirit is potent stuff, typically served as a digestif.
A glass of caramely, sweet Metaxa brandy rounds off a villa supper perfectly, especially sipped under a star-filled sky to a soundtrack of crickets.
Eating locally
Authentic Ithacan food – including savoro, a fish dish cooked with raisins – is available in the villages around the island. In Stavros, near the centre of the northern area, you'll find two typical tavernas and a traditional coffee house: a kafeneion. The coastal villages of Frikes and Kioni are both ideal for waterfront dining. Try the catch of the day, grilled on an open charcoal barbecue: it's the taste of summer on a plate!
In the village bakeries there's more to tempt you than freshly baked bread. Look out for cheese pies, savouries and sweet snacks such as rovani – delicious rice and honey cakes that coffee shops serve with ice cream. The village of Perachori, just 3km from Vathy, is the only local source of wine. In the capital itself, refuel and soak up the atmosphere in the tavernas around the port or, for a truly authentic experience, explore the cafés, restaurants and souvlaki shops in the back streets and around the town's central square.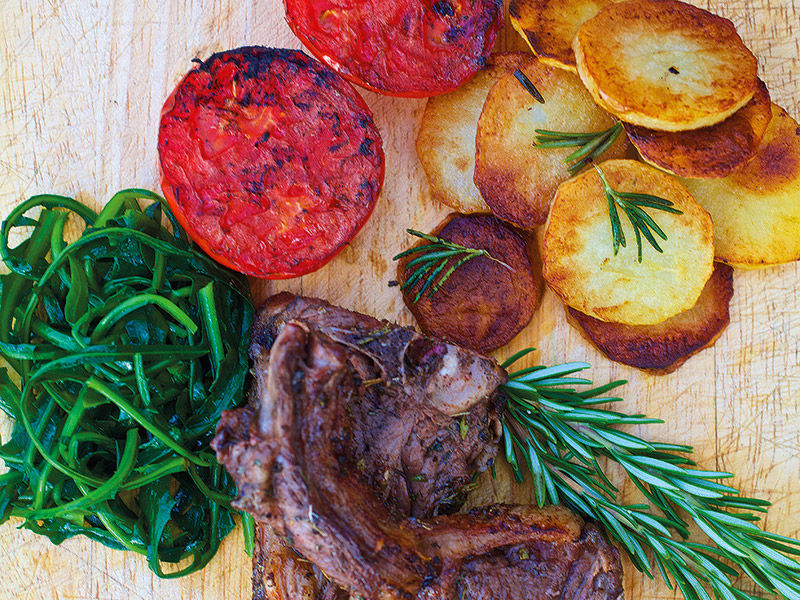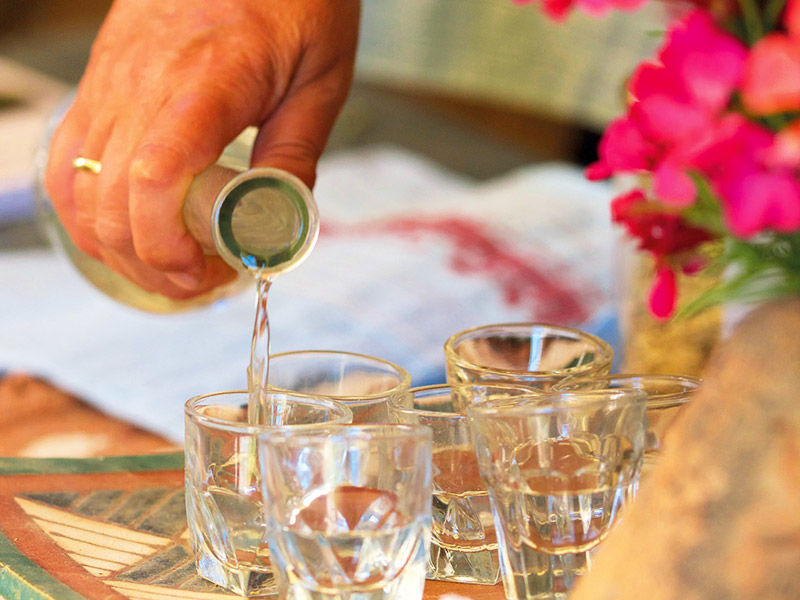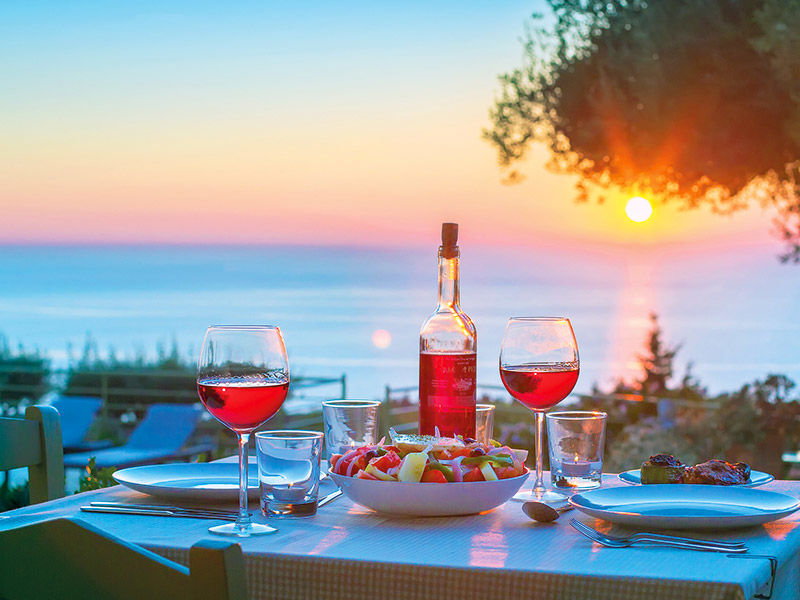 Beaches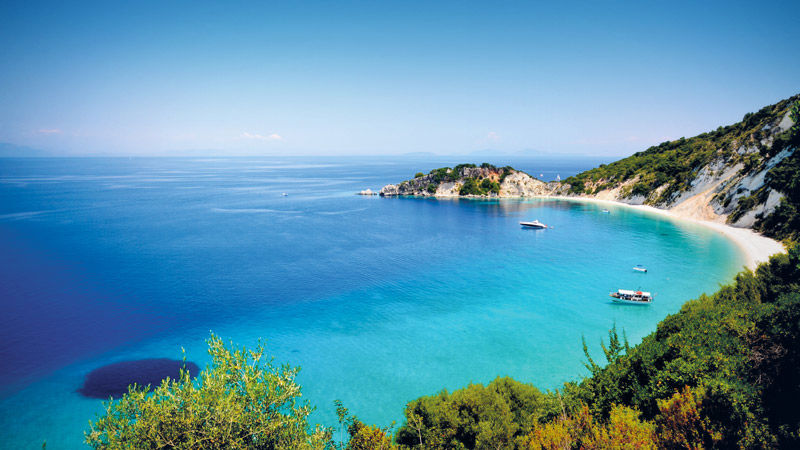 Gidaki
This is the island's largest beach – a vast expanse of shingle and pebbles with a shelf of cliffs behind it. You'll usually find a space, even in August.
Getting there…
Whether you arrive in high season by water taxi, or hire a boat, Gidaki is best approached from the sea.
Footnotes…
While there is a path to Gidaki, we don't recommend it as a means of access. There's no natural shade, so take your own.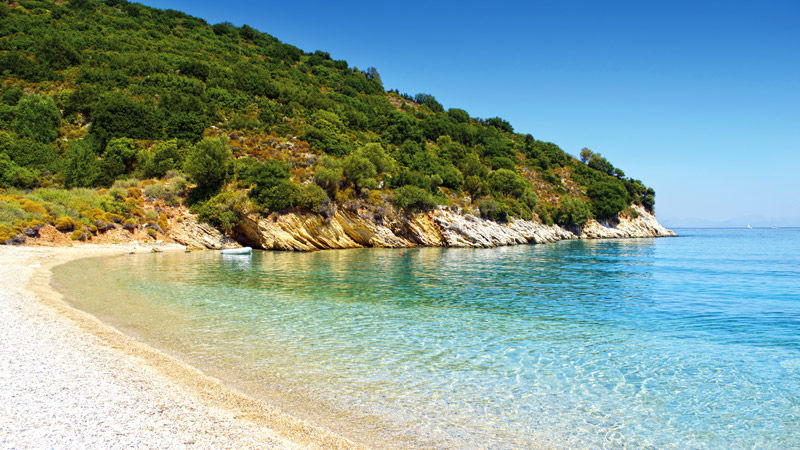 Filiatro
This pebble beach boasts very clear waters – making it a favourite for swimmers, with or without snorkels.
Getting there…
Filiatro is 4km outside Vathy and you can park under the shade of olive trees.
Footnotes…
A cantina offers refreshments and sunbeds in high season, when there's also a beach bar playing chill-out music.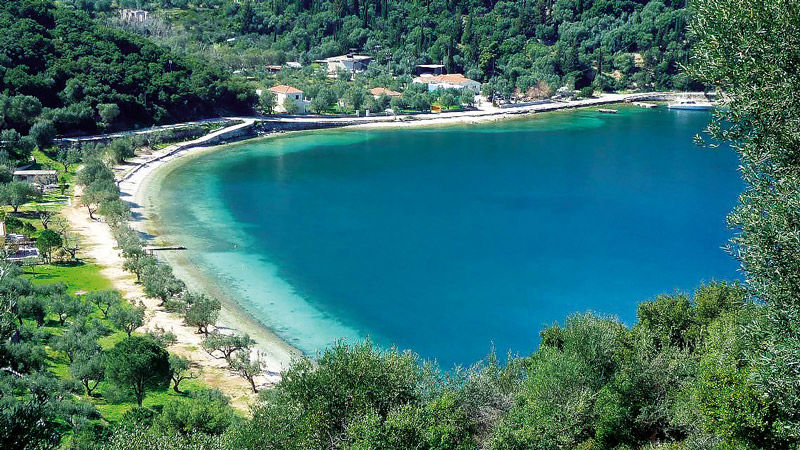 Dexa
This narrow pebble and shingle beach is supposed to be where Odysseus was left after his return. It's good for daydreaming, as well as snorkelling and swimming.
Getting there…
Dexa is 2km north of Vathy and you can park by the roadside.
Footnotes…
In high season, take advantage of the sunbeds and cantina. The beach is backed by olive trees, so there's also plenty of natural shade.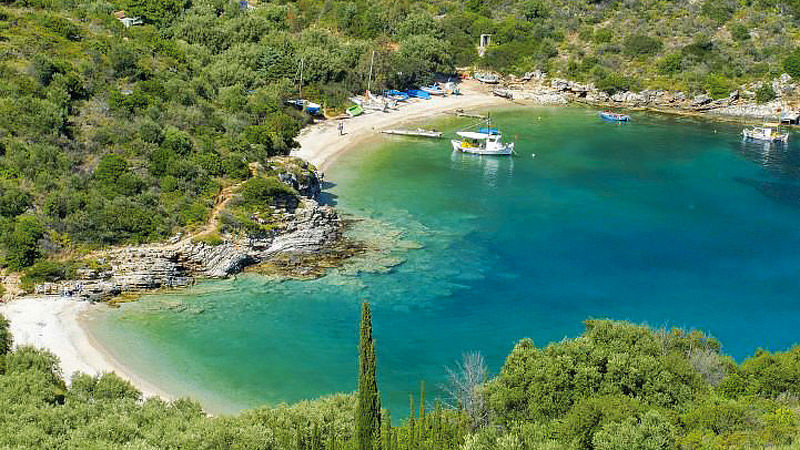 Kioni
This horseshoe bay comprises several small coves; the one known as Cemetery beach is the largest.
Getting there…
The bay is a 50-minute drive northwards from Vathy, or a 25-minute walk from the waterfront at Kioni itself.
Footnotes…
Cemetery beach has a cantina in high season. Some coves have steps down into the sea.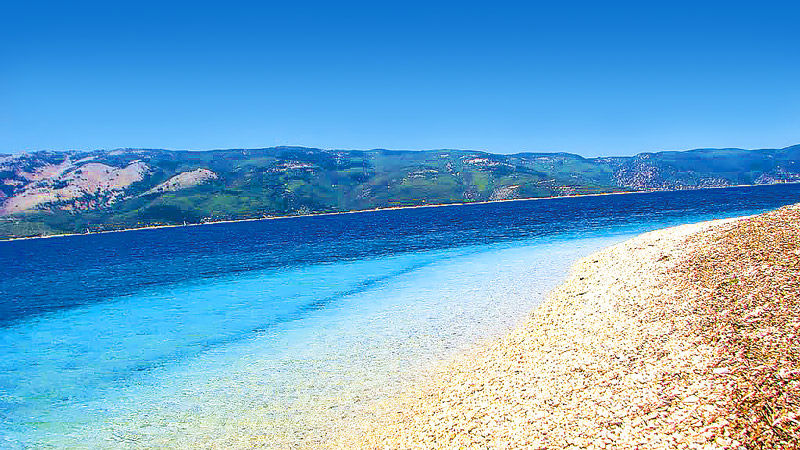 Agios Yiannis
This large stony beach is on the west coast and a great location for watching the sunset over the clearly visible Fiskardo, Kefalonia.
Getting there…
Drive 30 minutes from Vathy and look out for signposts to Agios Yiannis from the village of Lefki. 
Footnotes…
After finding the ruined windmill close to the beach, take the steps at the side and then carry on walking down towards the sea.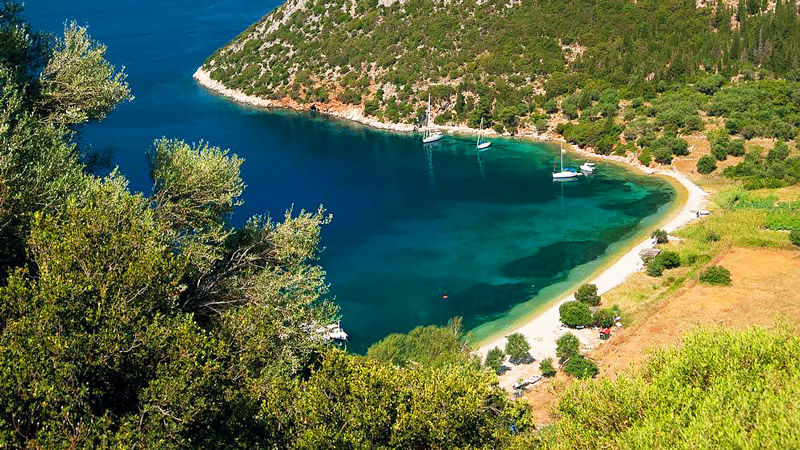 Polis Bay
Popular with families, this sheltered fishing bay offers great views and a friendly atmosphere all year round.
Getting there…
A meandering and attractive five-minute drive from the village of Stavros and a half-hour car ride from Vathy.
Footnotes…
There's a cantina in high season and sunbeds for hire. 
Things to do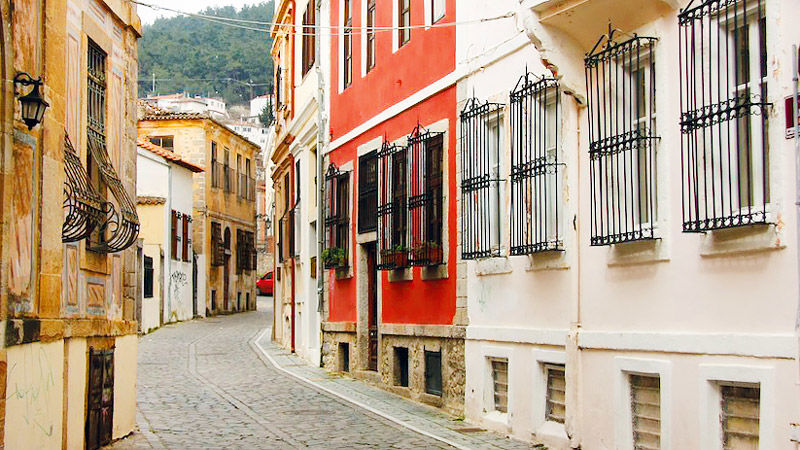 Time travel in Vathy
Take the cobbled steps rising above the town to find narrow streets and the main square. The Folklore Museum nearby offers fascinating glimpses of everyday island life, including wedding dresses and naval memorabilia donated by the islanders.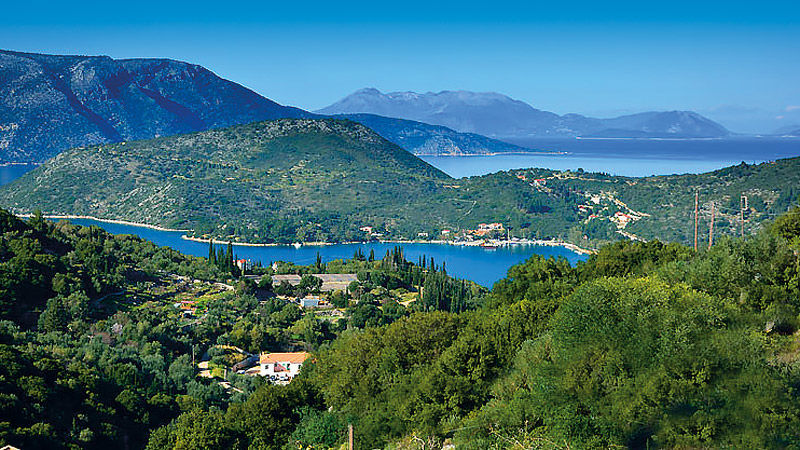 Sit on Ithaca's balcony
Drive up Mount Petaleiko, which towers above Vathy, to the village of Perachori: the 'Balcony of Ithaca'. After enjoying the impressive view, give in to the temptation of trying the locally grown wine at one of the two tavernas open in high season.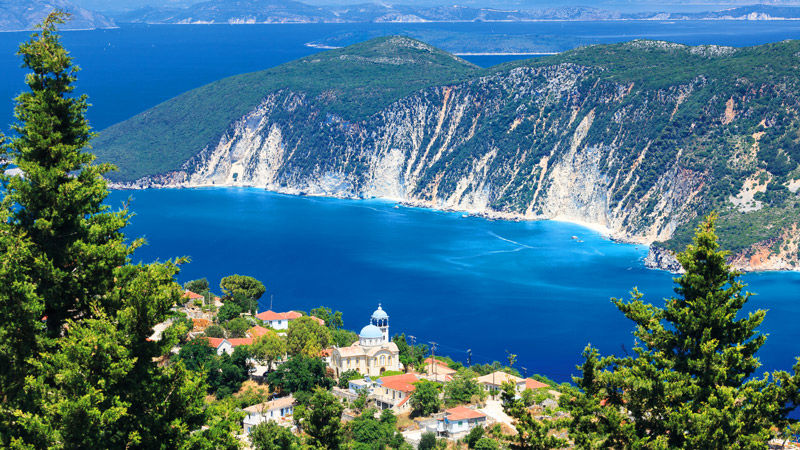 Explore Exoghi
During the Middle Ages and Venetian era, Exoghi was one of Ithaca's main villages. Its lofty position offers panoramic views over the island's northern reaches, although today, the ruined buildings recall the devastation of the 1953 earthquake.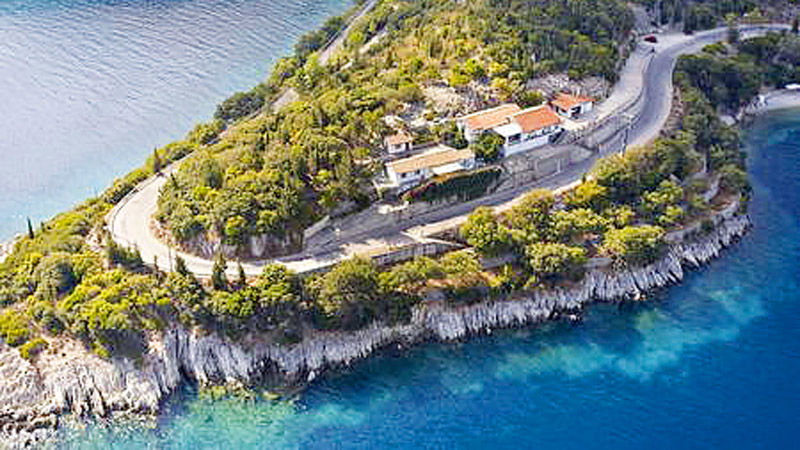 Find sanctuary at Kathara
Delight in the beautiful vistas on the road up Mount Neritos then admire the even more spectacular view over Vathy Bay from the bell  tower at Kathara Monastery. Venture inside to revel in its ornate decor and serenity.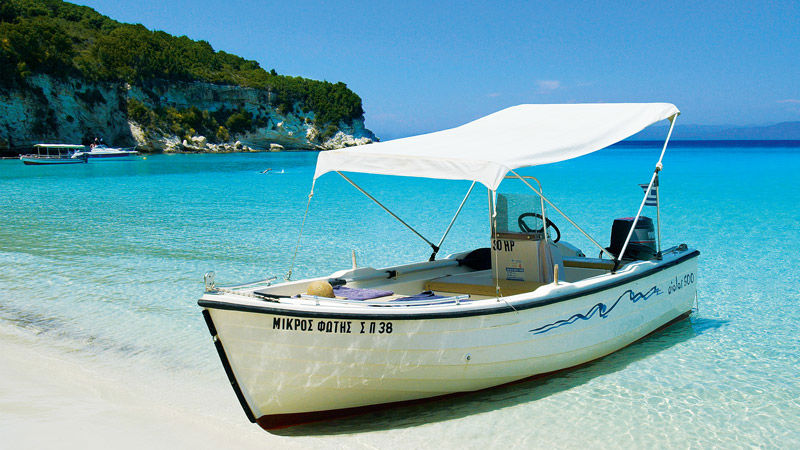 Hire a motor boat
From Vathy, explore the coastline and picnic at one of the many beaches accessible only from the water or try the waterside restaurants in Frikes or Kioni. Small petrol tanks and strong currents mean you can't go round the top of the island.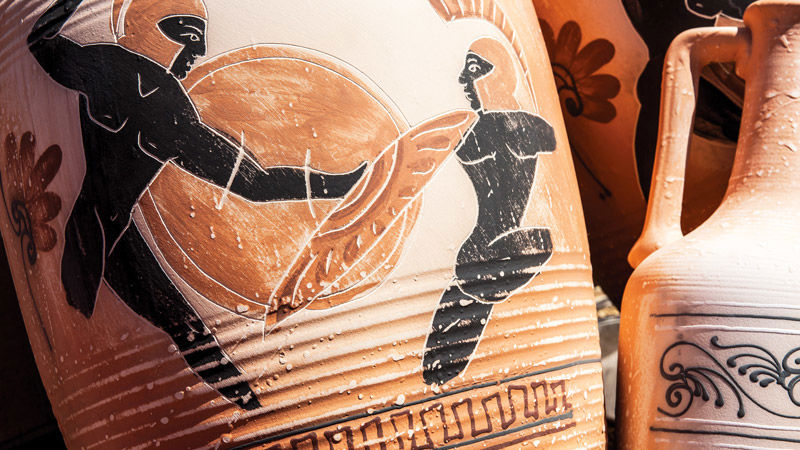 Visit the museums in Vathy and Pilicata
Both of these museums – Pilicata, near Stavros, is smaller yet still very good – contain coins, pottery and other artefacts with labels in English. Some of the exhibits support the idea that Ithaca was once the place that Odysseus called home.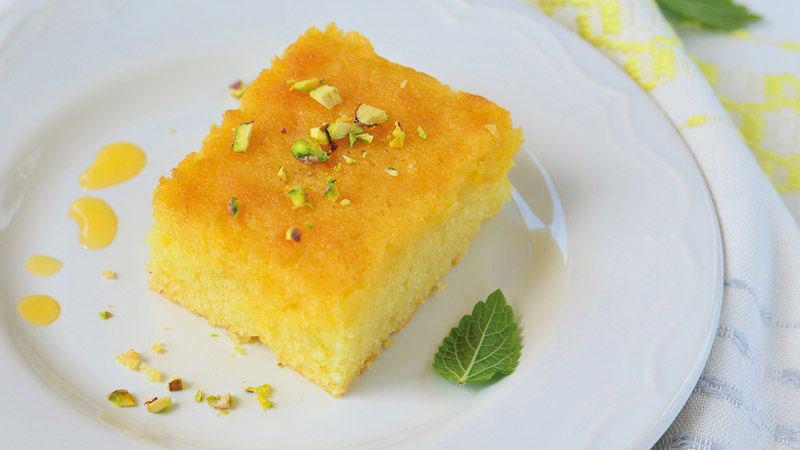 Taste Rovani in Stavros before roving to Vathy
In Stavros, try rovani – the local cake of rice and honey – in a coffee shop and look for the statue of Odysseus. Then take the mountain road towards Vathy to see Ithaca's southern reaches spread out before you, with a stop-off in Anoghi.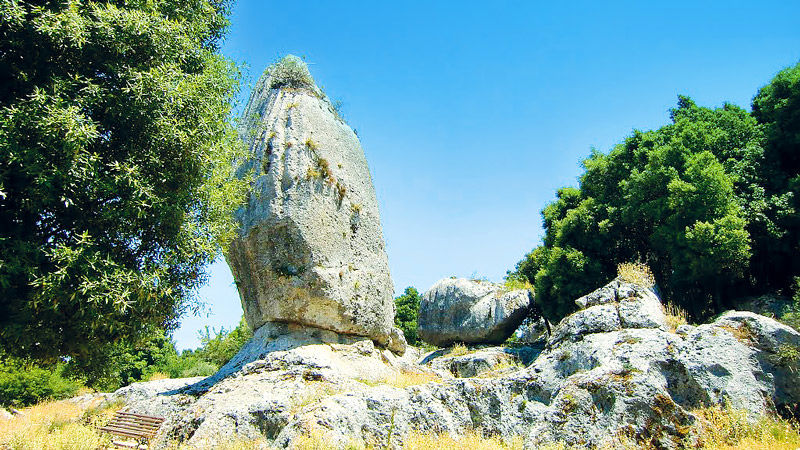 Touch the fabled stones in Anoghi
Investigate the prehistoric menhirs – standing stones – guarding the land as they have for centuries, then, driving down to Vathy, take in the spectacular views from the Byzantine church of the Virgin Mary.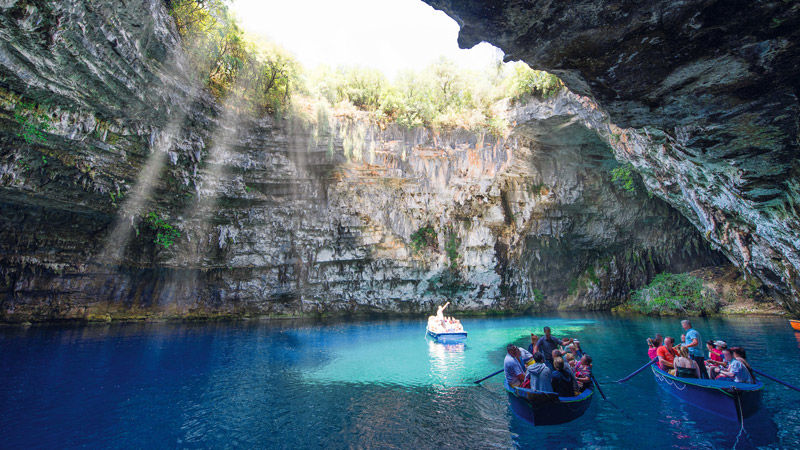 Play it again, Sami
A 30-minute ferry trip from Ithaca's Piso Aetos, Sami is an attractive port on Kefalonia with enough sights and restaurants to deserve more than one trip. Swim at Antisamos beach, see the Drogarati Caves, or explore the underground lake at Melissani.
Helpful phrases
| | |
| --- | --- |
| Hello | Γεια σou (Ya soo) Informal, Χαίρετε (He-re-teh) Formal |
| Goodbye | Γεια σου (Yá sou) Informal, Γειά σας (Yá sas) FormalΓεια σου (Ya soo) Informal, Γειά σας (Ya sas) Formal |
| Please | Παpακαλώ (Pa-ra-ka-lo) |
| Thank you | Eυχαpιστώ (Ef-ha-ri-sto) |
| Yes | Ναι (Neh) |
| No | Οχι (o-hee) |
| How are you? | Tι κάvεις; (Tee ka-nis?) Informal, Τι κάνετε; (Τee ka-ne-teh?) Formal |
| I'm fine, thank you | Είμαι καλά, ευχαριστώ. (Ee-meh ka-la, ef-ha-ri-sto) |
| I don't understand | Δεν καταλαβαίνω. (Then ka-ta-la-veh-no) |
| Do you speak English? | Μιλάς αγγλικά; (Mi-las an-glee-ka?) |
| My name is... | To όvoμά μoυ είναι... (To o-no-ma moo ee-neh…) |
| The bill please | Toν λογαριασμό, παρακαλώ. (Ton lo-ga-ree-as-mo, pa-ra-ka-lo) |
| How much is it? | Πόσο κάνει; (Po-so ka-ni?) |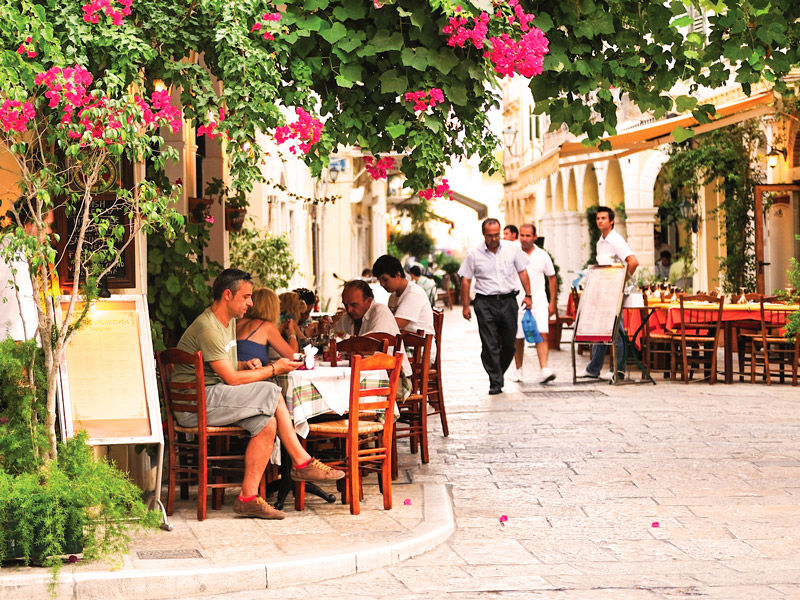 Events
For a small island, Ithaca is very big on religious festivals, including those celebrating the various saints' days. Villages across the island join in, with the festivities – non-stop live music, feasts and traditional Greek dancing – tending to start around 11pm and continuing until 5am or so.
Easter is the biggest event on the Greek calendar, marked by traditional processions, masses and feasting. The date changes each year and is often later than in the UK.
Throughout the summer, you may be able to see musical concerts and performances by local theatre groups and other entertainers.
What's on in May
1 May
Labour Day is a public holiday, celebrated with picnics and the gathering of spring flowers. Many shops close but restaurants remain open.
21 May
The Ionian Islands commemorate their official unification with Greece which took place in 1864.
What's on in July
17 Jul
The mountain village of Exoghi celebrates St Marina.
20 Jul
The village of Kioni celebrates St Ilias.
End Jul
Wine festival at Perachori, the main source of island-grown wine.
What's on in August
5-6 Aug
The village of Stavros celebrates St Sotiris.
14 Aug
The mountain village of Anoghi celebrates the Virgin Mary.
15 Aug
Platrithria village celebrates the Virgin Mary (Apo Kimisis tis Panagia). A public holiday all over Greece; the second largest holiday after Easter.
What's on in September
8 Sep
The Virgin Mary's birthday (Genisis tis Panangias) is celebrated throughout Greece with religious services and much feasting.
What's on in October
28 Oct
'Oxi' Day ('No' Day) celebrates the Greek refusal of Italian occupation during WWII with marches, parades and much flag flying. 
The Road Less Travelled
We asked our local representatives in Ithaca to share a few of their favourite 'off the beaten track' experiences. Here are some of their suggestions…
Drink the magic water 
Legend says that drinking the water at Kalamos, the island's only remaining natural spring, means you'll always return. After taking a sip, turn your back on the spring and see the private villa before you. This was once 'The Apolafsis' (meaning enjoyment), the island's first hotel and apparently a rest stop for Sophia Loren and Winston Churchill.
Walk to the cavebound church
You'll need a guide to help you discover the path to Spilliotissa, a cave in the south of the island that houses a tiny church with a full-sized bell. Completely hidden away and with views across to Poros on Kefalonia, this is the ideal spot for a picnic. Look out for the Greek flag left here by some other intrepid explorers.
Admire Byzantine beauty
The Byzantine church of the Virgin Mary in Anoghi houses magnificent frescoes – but they're behind locked doors to protect them from the light. You can get the key from Nikos in the traditional coffee shop (kafeneion) next door, although it's good manners to buy a hot drink and admire the stuffed eagle before you do! Investigate the adjacent 17th-century bell tower too. 
Find the flowers at Filiatro
To experience the abundance and variety of the island's wildflowers, stop at a small shrine on the road above Filiatro beach. Follow the track at the side and you're likely to see a huge number of floral displays – and butterflies. Continue on to a large olive tree and you'll find a small chapel: a great place to stop for a rest that's also an ideal location for photographs and painting.
Reach Agios Nikolaos Rock
Rent a motor boat from Vathy and head north for the small island of Agios Nikolaos, which stands beyond the coastal village of Frikes – a good spot for lunch. After your waterside feast, take to the seas once more to reach your destination – a rock island opposite the beaches of Alikes and Marmakas. There's a church there and a tiny landing place for clambering ashore.