North east Zakynthos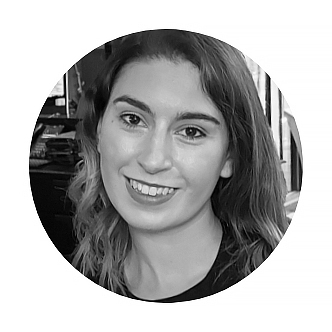 Destination Specialist Hannah Cox shares her first impressions and personal recommendations from an island tour to discover the less well-known side of Zakynthos.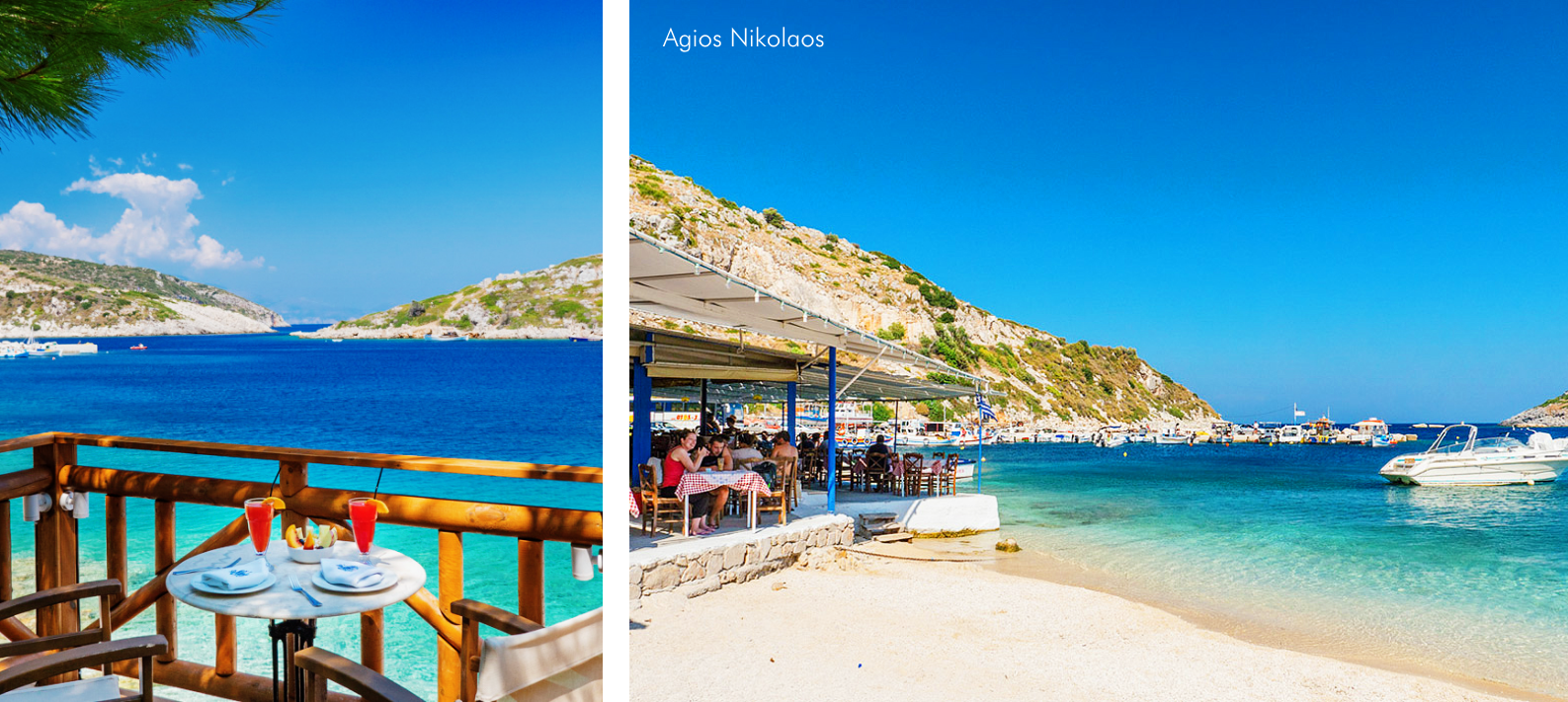 I visited Argassi in south Zakynthos a few years ago, but having never been to the north of the island I was curious about what I'd find on our 4-day tour. The contrast could not have been greater. Whilst the southern resorts around Laganas are pretty developed, the north is far less touristy, way more scenic and a lot hillier: you definitely need a car! It caters to a different kind of visitor, as most of the accommodation is top-of-the-range villas or suites, and there are some very smart waterside restaurants and café-bars that have sprung up around Agios Nikolaos. You can also book all sorts of luxury extras, like boat charters, personal training, helicopter tours and even a private photographer to follow you around for the perfect Insta-moment. Personally, I'm happier taking my own pictures, but I would have loved a few hours on a yacht, so that's on the bucket list for next time.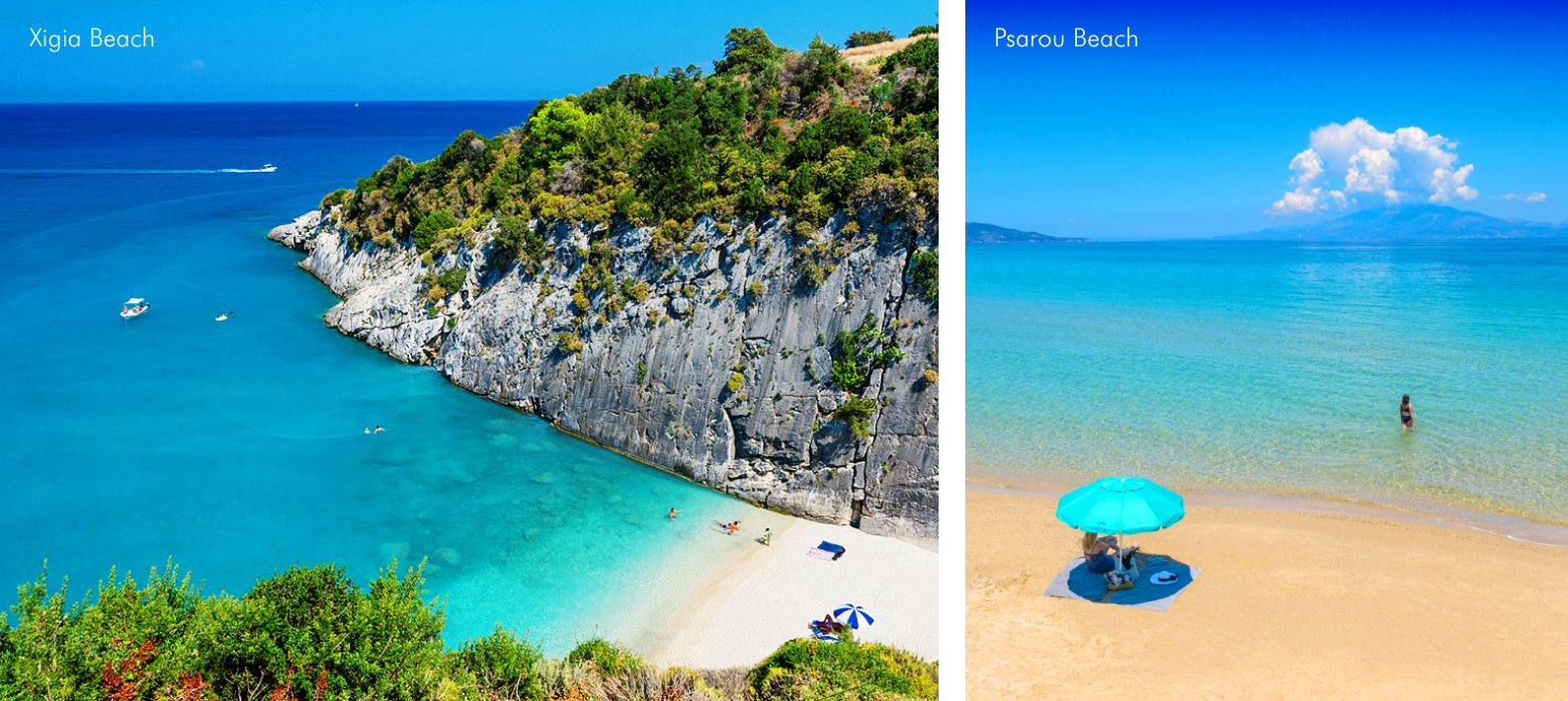 You don't need a yacht to enjoy the sea here of course. We spent a little while at Xigia beach, where the bright blue water is meant to have healing powers, though the sulphur smell is not for everyone. We found gorgeous family-friendly sandy beaches at Alykes, Alykanas and Psarou, and further north there were absolute gems like Climati and Kremidi. The water in these pebble coves is quite deep and extraordinarily clear, ideal for proper swimming and snorkeling with fantastic visibility. If you do fancy taking a boat out, there's a rental centre in Agios Nikolaos where you can hire with or without a captain, and take off for a few hours to find your own quiet picnic spot.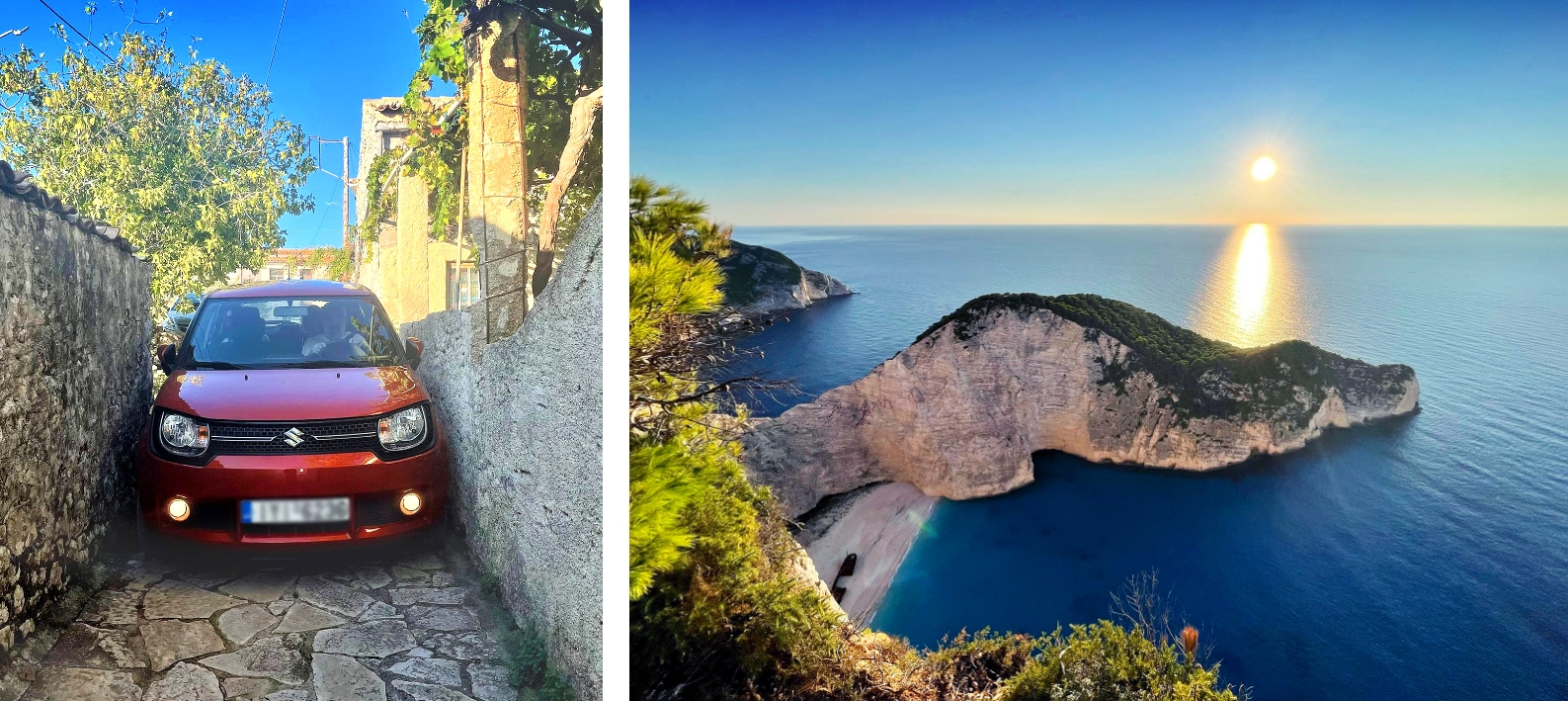 The main reason people come north on Zakynthos is to visit Shipwreck Beach. It's definitely spectacular but can get ridiculously crowded with boat trips in summer, so my tip would be to stay on land and take a drive out to the view point above instead. The drive alone is worth the trip, with cooler air, beautiful, fresh-smelling pine forests and traditional villages. This really does feel like a place suspended in time, and in Volimes one street was so narrow that we nearly found ourselves stuck in the car! But while the roads are winding, it's pretty easy to get around as the distances are quite short. The trick is to plan your trip to arrive at the viewpoint a little while before sunset, and please don't be tempted to climb too close to the edge for your photos: people do fall off occasionally!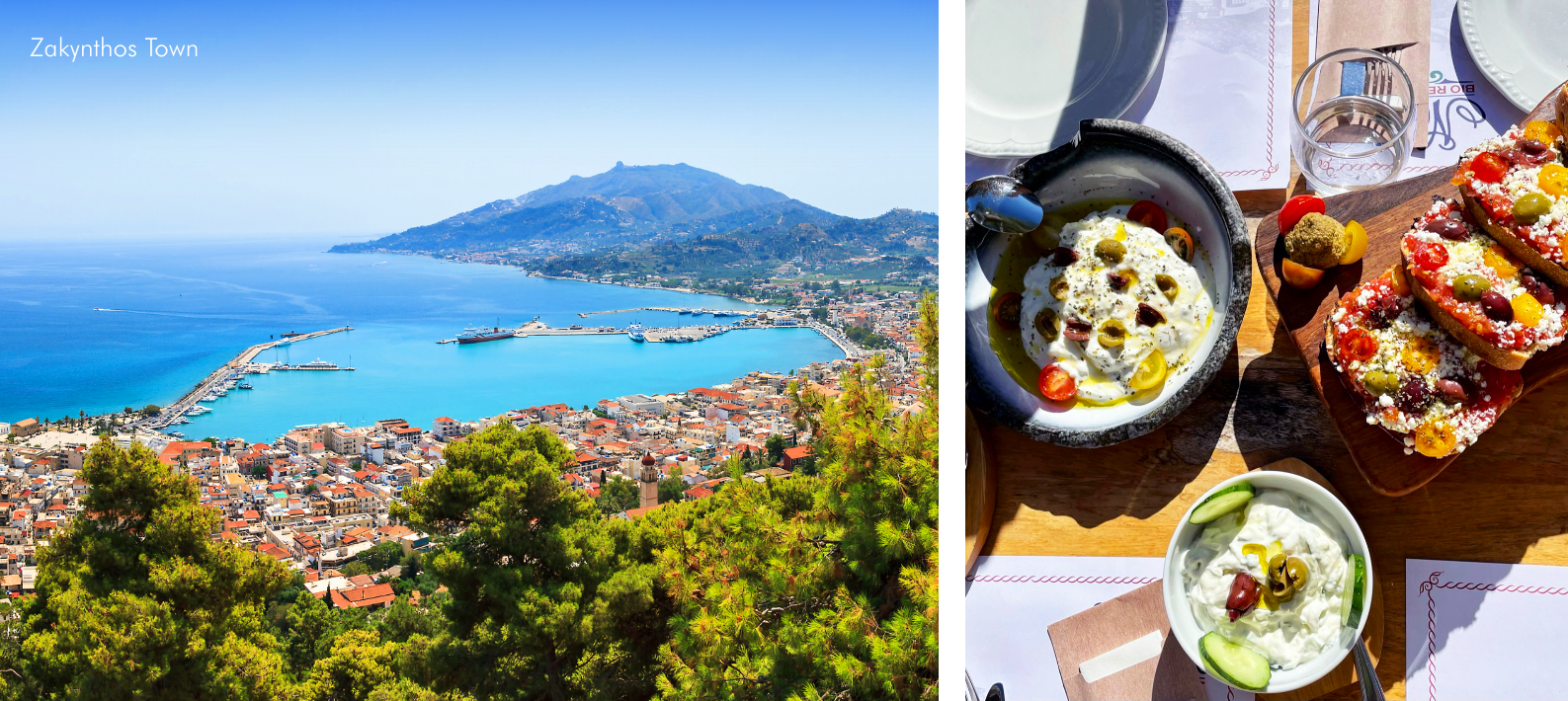 With all this amazing scenery it's tempting to just potter about on the beaches or take a drive inland, but what I really liked about Zakynthos is that you can have the best of everything here: the authentic charm, the breathtaking views and 'Greek feel' of the north, with easy access to Zakynthos Town on the east coast for a much more cosmopolitan feel. We spent a couple of days in and around the island capital, enjoying great coffee, food and cocktails (all in the interests of research, of course). Foodies will be very happy here: the restaurant scene is quite sophisticated, fish is still landed daily, and a farmers' market operates three times a week. It's worth taking a little drive out to the olive oil museum about 20 minutes out of town for free tastings and delicious flavoured oils (orange and lemon were the best), handily packed in tins so you can easily take some home. The museum is a timely reminder that olive cultivation is just as important as tourism on this island, which definitely adds to the charm. At barely 90 minutes' drive from end to end, Zakynthos is easy to explore, but for me, the best all-round base is definitely the stunning north east coast.