Simpson Kids
Simple pleasures, grand adventures...


• Holidays with childcare • Family extras available • Family-friendly features



Simpson family holidays are carefully selected to take the stress out of travelling with young children in tow. From expansive gardens with fenced pools to complimentary infant packs and a nappy ordering service, we've thought of it all. And at villas in our family favourite range, we'll even make sure there are some garden games and a box of toys to keep your little ones out of mischief. If you're after expert childcare too, Simpson crèches and kids' clubs are available from the age of 6 months, and in the school holidays our Beach Life programme is available for 5 to 11 year olds at GK Beach Hotel, Crete and Bella Mare Hotel, Corfu. And we're happy to recommend a private nanny service in Mallorca or Corfu if you're looking for a truly flexible solution directly to your villa door.
HOLIDAYS WITH CHILDCARE

Offering expert childcare and a range of inspiring activities from the age of 6 months.

Babes in Arms
(6 months to 1 year)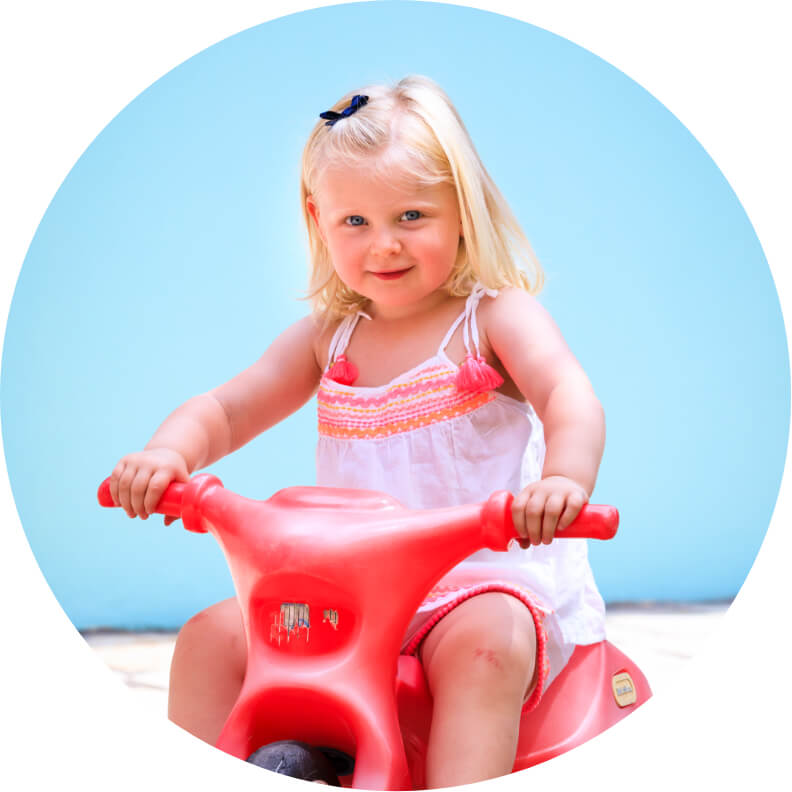 Take the Toddlers
(1 to 3 years)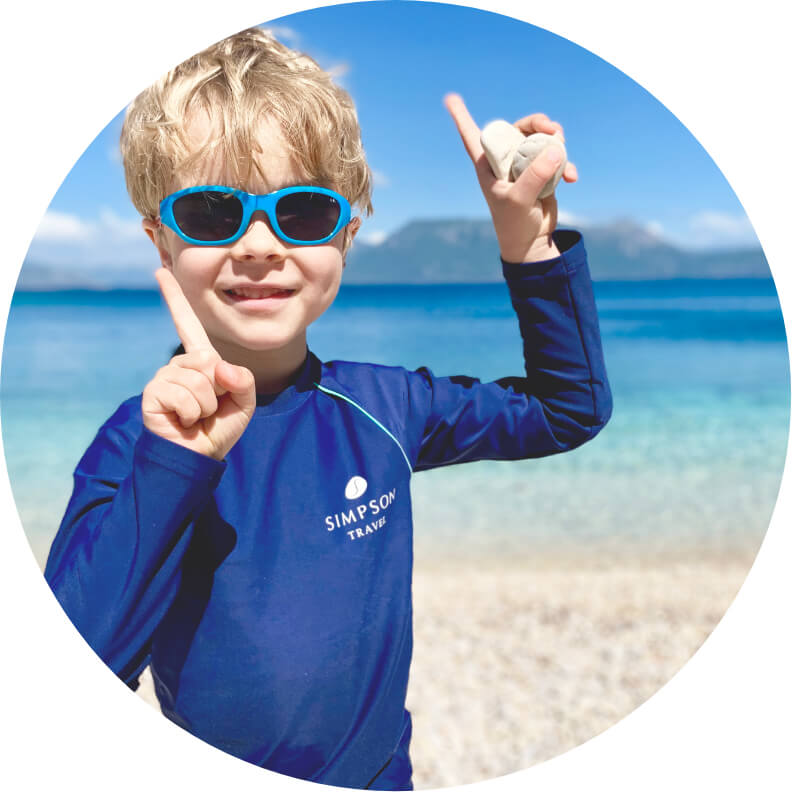 The Golden Age
(4 to 11 years)
Good to know...
All our family-friendly properties are different, so when you see our Simpson family extras are available simply click on the property details to find out more.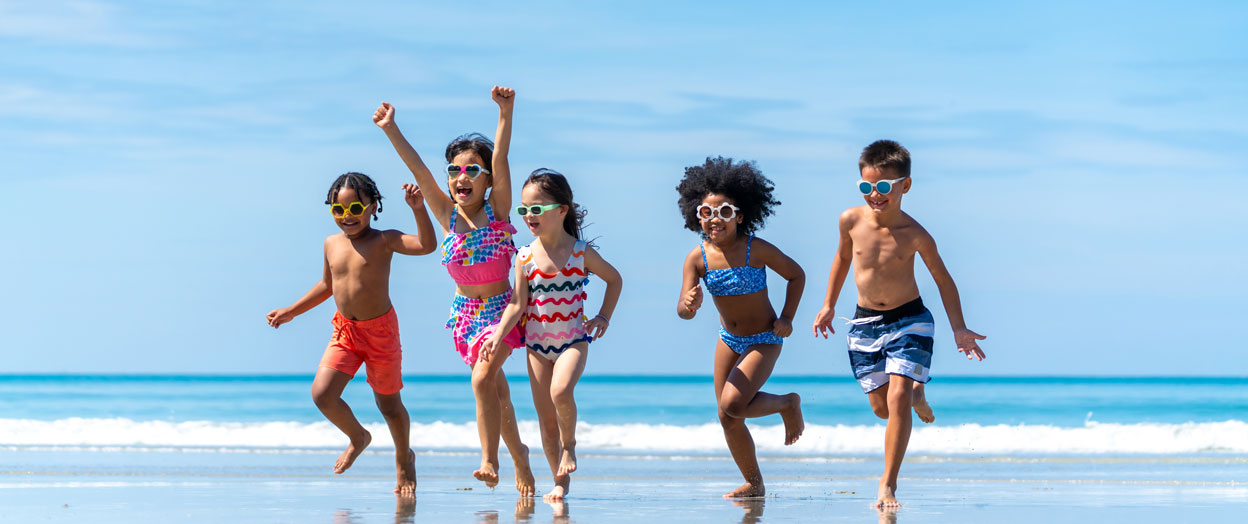 Whether you're looking to keep energetic little ones on their toes or freedom-hungry teens out of mischief, we have just the place.
No need to arrive on holiday weighed down with everything but the kitchen sink. Pack light, nurture contented little babies and tame those tearaway toddlers with our complimentary infant pack.
Explore holidays with complimentary infant packs
While you don't want to fence them in, some of our family-friendly villas have gated pools to help you keep them out! And in Mallorca our pool fencing service is ideal for those seeking extra peace of mind.
Explore holidays with gated pools
Breakfast is served and someone else is in charge – it's a revelation that ensures every day gets off to a great start. And with a chance to make new friends too, our family-friendly hotels create the perfect ambience for a stress-free escape.
Explore family-friendly Simpson Hotels
One way to keep everyone happy is to join forces with another family and travel together. While the little ones entertain each other, the grown-ups can put their feet up or let their hair down in the luxury of one of our larger villas.
Explore large group family holidays
When you have a mixed age range to consider, a villa with an annexe or separate sleeping area can be a blessing, ensuring everyone has a place to call their own and can retreat for a little nap, exactly when they want to.
Whether you're on a quest for hidden treasures, assembling a labyrinth of sandcastles or setting sail across the waves, you can't beat our family holidays beside the seaside…beside the sea.
Family favourite villas are our pick of the crop for those travelling with children under 11. With spacious grounds, garden games and a selection of toys waiting when you arrive, they're handpicked to go the extra mile.
During the school holidays, our complimentary Beach Life programme keeps kids aged 5-11 on their toes. Available at GK Beach Hotel, Crete and Bella Mare Hotel, Corfu, our supervised activities afford everyone a chance to enjoy the holiday they've been waiting for.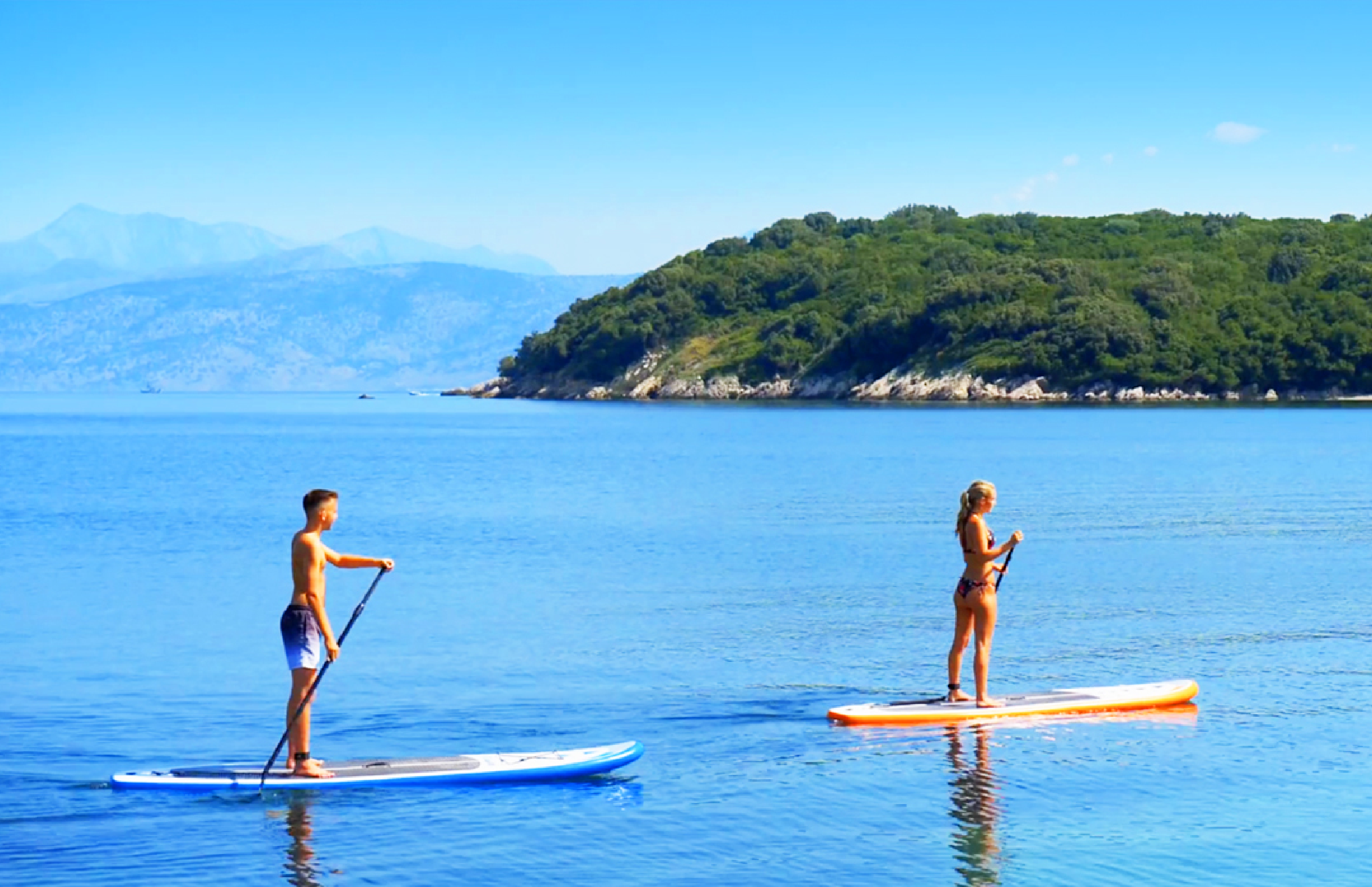 Full teen ahead
By Simpson Travel | 20 Mar 2019 |
Family Travel
As a family company, we've experienced all the joys and challenges of travelling with children, and we know that the older they get, the harder they can be to please! Keep the mood light this summer with our teen-friendly holiday ideas. 
Read more >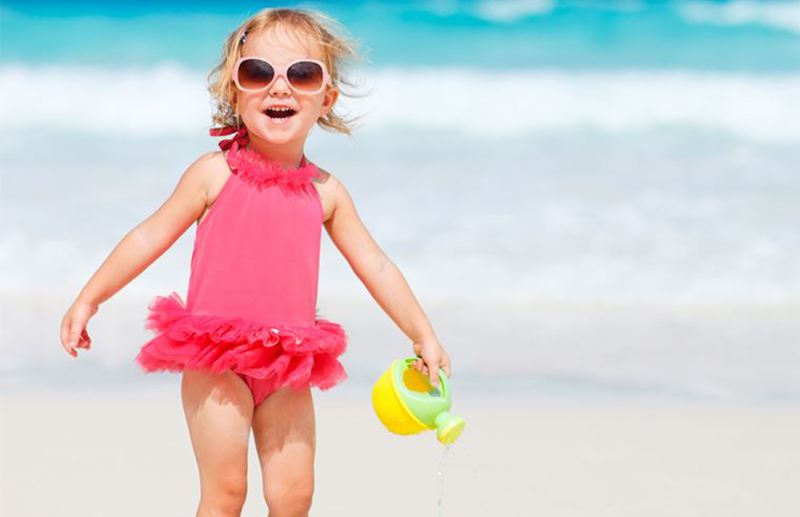 Travelling with children: tips for a stress-free holiday
By Jessica Sutton| 17 Aug 2018 |
Family Travel

Our resort manager Jessica has years of experience helping families on holiday, as well as two children of her own. Follow her tips for a stress-free trip.
Read more >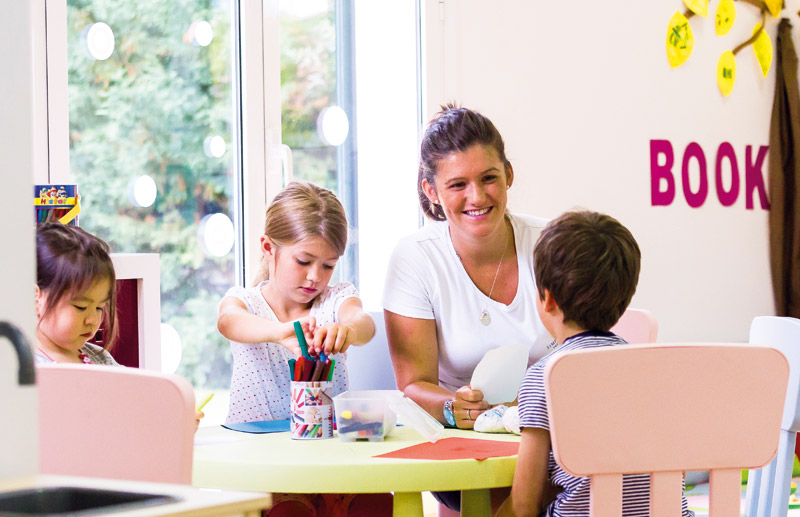 Holidays with childcare: the nanny code
By Simpson Travel | 06 Jul 2018 |
Family Travel
Holidays with childcare give the whole family the chance to relax. Mousses crèche manager Natasha explains the importance of choosing the right staff. 
Read more >