10 two-bedroom and 1 three-bedroom detached villas
Each with small private gated pool
First-class childcare with UK trained NNEB-qualified nannies
On beautiful Vassilikos peninsula
Large shared swimming pool
Simpson family extras available
Sandy beach 10min walk
Tavernas 5min walk
Enjoy complimentary childcare in specified weeks at Periyali Villas and Kids' Clubs. Offer includes five half-day childcare sessions worth up to £200. Valid for departures in May, June and September 2020, excluding 24 May. Please note, this offer is subject to availability.

Simpson Travel Kids' Clubs at Periyali villas in Zakynthos provides the chance for families to have all their individual needs met. The villas are spread out over three acres of mature gardens and trees: a location unparalleled for families, combining service and first-class childcare, with local culture reflected in both the design and spirit of these attractive properties.
The mood here is of space and freedom yet within a safe and child-friendly environment. At any time families can enjoy their own private villa, garden and small pool, or be more sociable at the large shared swimming pool and relax with light meals at the poolside bar. Periyali stands on the lovely Vassilikos peninsula in a peaceful rural setting only minutes from the sea and a short stroll from the famous beach and conservation area at Gerakas, named one of the 12 top beaches in Europe by The Sunday Times. Here, the shallow waters lap gently against a stunning expanse of sand, forming a natural playground for children.
Our Hatchlings Crèche accepts infants from 6 months to 3 years, the Turtles Children's Club accepts children from 4-6 years and Dolphins accepts children from 7-11 years. The clubs work alongside one another, with a separate area for infants, and age-appropriate activities for our Turtles and Dolphins. The Kids' Club operates five days per week; for full details please explore the links below.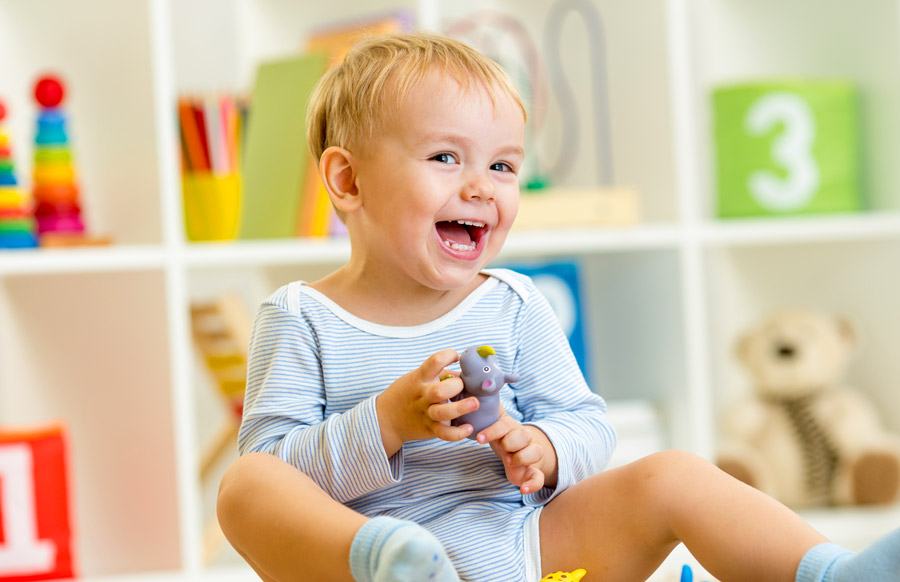 Hatchlings Crèche (6 months to 3 years)
The VIP treatment for our very youngest guests in the care of our carefully chosen team of friendly, fully qualified nannies.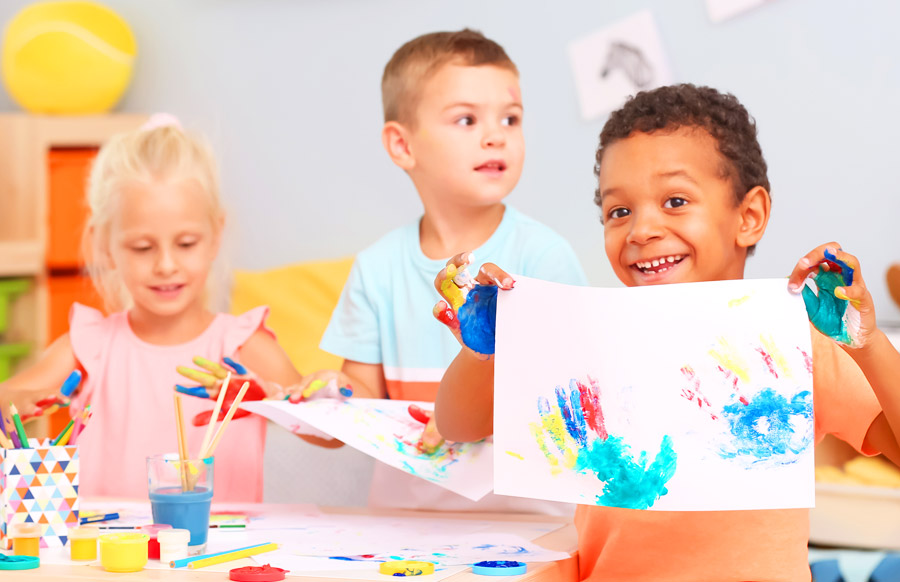 Turtles Club (4 to 6 years)
A safe and happy children's holiday club with personalised care and attention from our team of expert nannies.
Layout
5 garden view villas (2 bedrooms): Ariadne, Kalliopi, Lito, Ourania, Penelope
3 sea facing villas (2 bedrooms): Artemis, Cleo, Thalia
1 sea facing villa (3 bedrooms): Erato
2 single storey villas (2 bedrooms): Hera, Nefeli
For details and images of individual properties please open the Villas tab
General accommodation details for all Periyali villas
Shared swimming pool 7.5m x 12m (depth 1.3 – 2m)
Children's pool 3.8m x 3.8m (depth 0.6m)
Poolside snack bar 9am – 6pm (closes at 4pm in October)
Complimentary WiFi in all villas
Simpson Travel pool towels
Iron, ironing board, hairdryer
Safe
Access down steps to small shingle cove for swimming
DVD and book library
Laundry service (payable locally)
Simpson family extras
WiFi
All properties with WiFi are able to support basic functionality such as web browsing and checking emails. We aim to offer an uninterrupted service but sometimes, due to factors beyond our control, reliability can be affected.
National tourist licence (EOT): 0828K113K0259400 & 0828K123K0512900
Gerakas beach 10min walk
Tavernas 5min walk
Mini-market 10min walk
Zakynthos town 25min drive
Zakynthos airport 45min drive
Car options
Based on the number of people travelling, the following hire car(s) are included in the package price of your holiday:
2-3 guests – 1 Group C, Ford Fiesta or similar*
4-5 guests – 1 Group D, Ford Mondeo or similar*
6 guests – 2 Group C, Ford Fiesta or similar*
* All our cars include full comprehensive insurance with no excess charge. Please note that damage to the undercarriage, wing mirrors, windscreen and tyres is not covered by insurance
Car specification
Group C – 1.3 litre engine, 1 large and 1 medium suitcase*
Group D – 1.6 litre engine, 2 large and 2 medium suitcases*
The following cars are available as alternatives on request (supplements apply). Please call our travel specialists for details.
Group K – Automatic Suzuki Baleno or similar, 1.2 -1.4 litre engine, 2 large and 1 medium suitcases*
Group P – Fiat Tipo or similar, 2.0 litre engine, 2 large suitcases & 1 small suitcase
Group V – Volvo V60 Station Wagon or similar, 3 large suitcases & 1 small suitcase
Group W – Minibus 9 seater or similar, 2.0 litre engine, 3 large and 2 small suitcases*
*Suitcase sizes are based on a large suitcase being approximately 75cm x 41cm x 31cm, a medium suitcase of approximately 65cm x 46cm x 29cm and a small suitcase of 55cm x 40cm x 20cm.
See what our guests think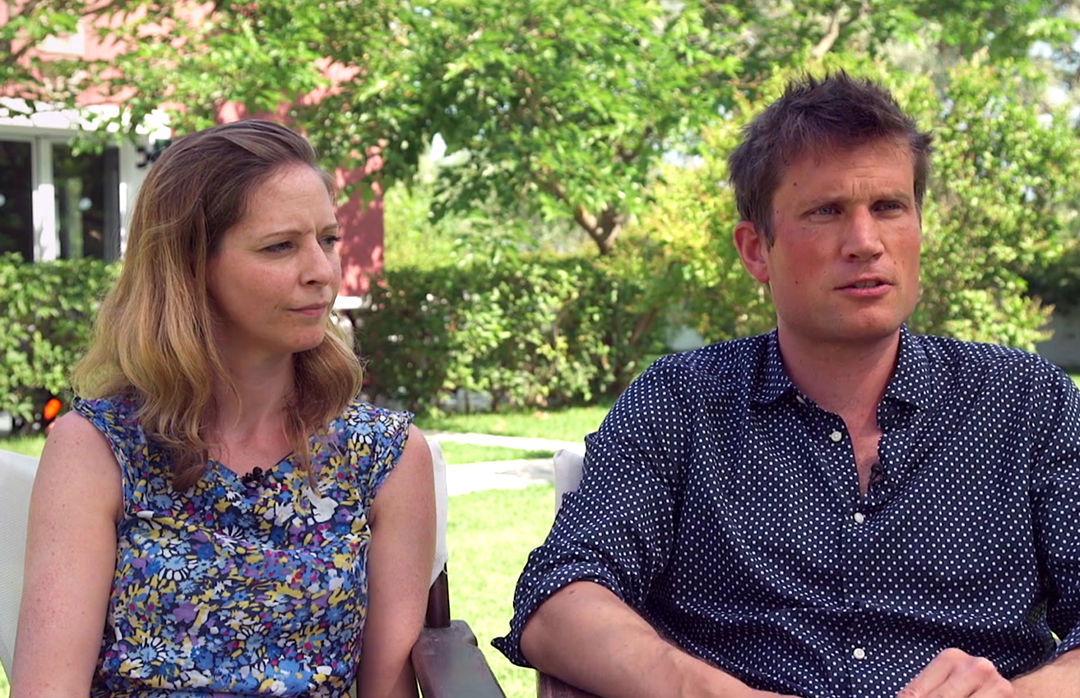 Customer feedback
I really enjoyed our family trip to Greece and this was the first experience of Simpson. I also work for a travel company so did have a bit of a tendency to cast my critical eye (only out of habit). Some improvements could be made in accommodation and aesthetics but we had a great time and would use Simpson again – thanks so much for a lovely trip with our little man, having the crèche service really helped us to all have some down time.
Caroline Revnell – September 2019
We had a brilliant holiday and we were so impressed with Simpson. From the moment we landed, everything ran so smoothly and there was absolutely no hassle. The villa was spotlessly clean and had everything we needed, we very much appreciated the welcome hamper which meant we had all the essentials without needing to go out straight after arriving. Our son loved the pool and the beautiful nearby beach at Gerakas (we even saw some baby turtles!), and he really enjoyed his time in the crèche – Mel and Kat made him feel at ease when he was nervous about Mummy and Daddy leaving and even got him a little present as his birthday fell during our trip. We honestly cannot fault the location, the service or the facilities and we enjoyed ourselves so much that we are thinking of going back again next year!
Gemma Kingswell Barnett – September 2019
We had a lovely week at Periyali, Cleo was extremely comfortable and well equipped. The staff were welcoming and friendly, and coupled with very slick and efficient travel arrangements, the whole experience was a delight. We would certainly holiday again with Simpson.
Judy & Rob Donath – September 2019
The resort manager was exceptional. Phillipa greeted us with a warm welcome the moment we arrived. She was extremely knowledgeable and addressed any problems we had to the best of her ability. The food and service at the pool bar was excellent. Daily housekeeping was a real bonus and lovely to come back to at the end of the day. The welcome pack was such a nice touch with plenty of items to keep us going for a while. The complex is nicely tucked away and in a good location for the local beach. The villas are well equipped and look fantastic. Having a private pool was a real treat.
Mrs Penfold – August 2019
We thought everything was perfect for our two weeks at Periyali. The child care was the best ever, the villa cleaning was excellent, the staff were all fantastic and a great all round holiday.
Matt – August 2019
Really enjoyed Periyali, just what we wanted – a relatively small quiet resort with everything within easy reach. The children loved the Turtles Club and made good friends. All the staff made an effort to make us welcome. Also really enjoyed the food at the pool bar, especially the barbecue evening.
Kirstin Papuca – July 2019
We couldn't have asked for a more perfect holiday. Our first trip with two young children, and Simpson and the resort staff made it feel easy. The whole set up was brilliant for young families and the childcare support was amazing. I couldn't keep my eldest away! They'd thought of things that even I as the parent hadn't! Will definitely be recommending both Simpson and the resort to friends.
Mrs Parsons – July 2019
Absolutely brilliant holiday, Phillipa, Melanie, Shannon and Otto were fantastic. It was the easiest holiday we have had, the children loved it. We will definitely book with Simpson again.
Anna – July 2019
A wonderful week at Periyali. From meeting Ann and Melanie off the plane at Zakynthos the holiday started perfectly. The children were in heaven when handed biscuits and fruity drinks! And the ease of collecting the hire car compared to the normal endless queues was such a relief. The villa was perfect. None of the dashing around hiding valuable ornaments or making sure sharp knives and glass wear was out of reach as it's all been thought of and sorted. We could unload the bags knowing our 1-year-old was safe to crawl around and explore and with the gates to the pool we knew our older children wouldn't be jumping into the pool without us! Clean, simple, tastefully decorated and with everything we could need the villa made our first holiday with three children under 6 genuinely relaxing which to be honest was more than I hoped for! Comfortable beds, DVDs for the children and air-con made relaxing and a break from the heat easy. We had a couple of delicious breakfasts on-site and loved the group barbecue while the children enjoyed the pizza party. Philippa and the staff at Periyali were all amazing. Going out of their way to be helpful. The location is lovely with a handful of good family run restaurants within an easy walk as well as a couple of beautiful beaches and more within a short drive. We really did have a wonderful week and I may have spent the flight home looking at which Simpson holiday might tempt us next year!
Sarah Ross – June 2019
The Simpson team at Periyali has again given us the best family holiday – we love it there and think it is the most wonderful place. The resort manager is so lovely and helpful and couldn't be nicer, the childcare team are our children's favourite people, they were good last year but even better this year and the pool bar staff are just fantastic, great food and fabulous service. Thank you again all of you!
J Childs – June 2019
We really loved our holiday – the thoughtful touches of being met at the airport and receiving a welcome pack really makes a lot of difference and helped us to relax and enjoy our holiday. The staff are always excellent and feel as if they would go above and beyond to make your stay comfortable and relaxing.
Miss Kenwright – June 2019
Brilliant holiday, honestly we had the best time and the resort gave us that – considering everything that a family with young children need. Cleaning was excellent. And the location just so peaceful yet all you need for an amazing holiday with children. Thank you very much.
Mrs Bayliss – June 2019
Simpson Travel is the best operator we have used for a long time; friendly, helpful and efficient. From booking through to travel and staying at Periyali, Simpson representatives have been knowledgeable and the service has been brilliant. The accommodation at Periyali is perfect for small children, it is well equipped and in a great location. We could not have asked for a more perfect holiday, Simpson Travel made everything so easy. Thank you!
Mrs Godden – Lito – October 2018
This was our first holiday since the birth of our little girl. The Periyali Crèche and staff were fantastic and we returned home recharged after a restful, stress-free break. Thank you everyone at Simpson Travel.
James & Lisa – Cleo – September 2018
As a family we had a very enjoyable holiday at Periyali Villas. It is a beautiful location, with friendly and attentive staff who made us feel very welcome and relaxed. Simpson Travel made the whole holiday experience, pre and during our stay, a very easy and incredibly enjoyable one.
Mrs Hallam – Villa Lito – July 2018
After years of trying to fine-tune our family holidays, this year's holiday at Periyali Villas was absolutely brilliant. Simpson Travel thought of everything and provided a service that is second to none. I will definitely be a repeat customer.
Mrs Corcoran – Villa Ariadne – July 2018
This was the most relaxing holiday we have had in years. Vassilikos is beautiful. Thank you to all the helpful team members at Periyali Villas!
Alexa Knight – Villa Nefeli – July 2018
We have stayed at Mousses, and now at Periyali Villas and they have been our best holidays since having our children. Simpson Travel makes it so simple and stress free and their properties are just so perfect for families. We always come home feeling rested and relaxed even though we have two young children. All the staff are great and our children are so comfortable going into the Children's Clubs. They especially love movie night which means we can enjoy a night out without having to worry about them – bliss! We will definitely use Simpson Travel again in the future.
Emma Lee – Kalliopi – July 2018
We had a truly wonderful holiday at Periyali. From the very start, the Simpson Travel customer service was exceptional and Phillipa was extremely welcoming and helpful at the resort – Including meeting us at the airport with our hire car ready for us to follow the clear directions to the villa. Ann was great and helped us to check in for our return flight. The villa, grounds and pools were fantastic – beautifully maintained and clean. The private cove is the real jewel of this location and the four of us (our children are 9 and 7) thoroughly enjoyed our daily snorkel. A special mention to the two women who ran the snack bar/café – their customer care was exceptional. Thank you for a blissful holiday and the wonderful memories for our family.
Tamzyn Smith – Cleo Villa – July 2018
This was our second Simpson Travel holiday, but we decided to try the Periyali Villas in Zakynthos this time as there was a crèche for our 5-year-old. We were not disappointed. At the airport we were greeted by the Simpson Travel representative with bottles of cold water and taken to our hire care which was so easy. We were on our way to the villa within minutes, and all without the usual hassle associated with hiring a car abroad! The staff at Periyali were always on hand and so friendly. The children's s pool is covered so they could play safely out of direct sunlight. We used the poolside grill bar many times as it was so convenient. It meant he could eat when he was hungry and we didn't have to worry about giving him a snack back at the villa. The Barbecue Night by the pool was good fun and gave us the opportunity to sit with other parents and socialise, knowing that the children were having fun at their pizza and disco night! On the Wednesday while we were there, England were playing in the semi-final of the World Cup and the Simpson Travel team arranged for their guests to have VIP seats with a complimentary drink at one of the local tavernas. A few of us went along and had a great, if somewhat stressful match, but it was good fun and a great idea. Our son made friends quickly at the crèche and the staff were friendly and polite. We spent more time by the pool than I expected because it was so well laid out. Our son quickly learned to overcome his fear of water, playing with the friends he had made at the crèche. We all agreed that one week was definitely not long enough and we will back again, but for two weeks next time. Thank you Simpson Travel for a lovely relaxing holiday.
Mrs Unwin – Villa Artemis – July 2018
This was our first holiday as a family. We were the grandparents travelling with our son, his wife and our two grandsons, aged 3 and 1. Periyali was an ideal venue – the children had a wonderful time and we could enjoy our privacy or join in with them. The villas were comfortable and well equipped and the facilities were excellent. Travelling with a young family is never easy – Simpson Travel made it fun.
Deborah – June 2018
Periyali is a wonderfully relaxing place, with beautiful scenery, comfortable and clean accommodation and all facilities within easy walking distance. The Crèche and Children's Club are both excellent – my daughter wanted to be first in and last out every afternoon!
Elizabeth Hodgson – May 2018
The service provided by the Simpson Travel team was excellent. On arrival at the airport we were met by their representatives who helped looked after me and my 3 and 1-year-old whilst my husband waited for our bags. The villas and pool bar at Periyali were great and having access to the children's club was a bonus. I would definitely recommend booking your next holiday with Simpson Travel!
Mr O'Connor – October 2017
Periyali has the best of everything – a villa with hotel service, your own pool but with a good communal pool as well, an excellent poolside bar and restaurant and use of a children's club if you want. Periyali is positioned with easy access to a small cove to swim in but also the most beautiful safe beach for the children. We had an incredibly relaxing stay and the children had a ball making lots of new friends. The weekly barbecue was a wonderful extra to socialise and for the children to have their own little party. We will be returning.
Mrs Donnellan – August 2017
What a simply wonderful holiday! Our 4½-year-old son loved the Turtle Club and we loved that it gave us time to spend together. It's a beautiful unspoiled island with many lovely beaches. So many fantastic tavernas...too many to recommend and you can't go wrong anyway. All the staff here are brilliant, very friendly and super attentive. Lots of laughter and smiles, feeling very relaxed and keen to return!
The Matthews Family – July 2017
What a beautiful place to return to after two years. The villa and the pool are just perfect and all the people are lovely. Eliza (aged 4) has loved making friends at the Turtles Club and at the big pool. We have made good use of the barbecue as well as the local tavernas. Thank you everyone for a lovely holiday and hope to see you all again next year.
Andrew, Stef, Katy & Elizabeth – July 2017
The whole experience of booking through Simpson Travel was faultless and this was replicated at each step from pre-departure, airport and resort arrival, through to anything needed during the holiday and departure. The children's club at Periyali is fantastic. Every aspect of our holiday was brilliant.
Mr Matthews – July 2017
Simpson Travel does it again, it was brilliant to go on another holiday knowing we had the knowledge and their support. We never normally use tour operators but since having children it is very reassuring to have Simpson Travel there – from help at the airport to on-site guidance. Brilliant! Just wish there were more places like Mousses and Periyali in Europe.
Mrs Ross – October 2016
A wonderful experience using Simpson Travel. From booking journey right through to the farewell from the staff at the airport. Will definitely be booking with this company again.
Mrs Blizzard – September 2016
Natasha, the Crèche Manager, really went the extra mile. She's looked after Rory twice at the Mousses and when she found out that he was attending the crèche at the Periyali Villas, she gave him a call, this really made his day! Thank you for being so caring Natasha. 
Miss Howard – August 2016
Our second visit and has not disappointed. Crèche great and all staff involved at Periyali a credit. Beautiful area and can't wait to go back, a perfect holiday for children and parents. Nothing is too much trouble for the rep there and makes it a totally relaxing experience. Well done to you all!
Mrs Wills – July 2016
We spent two weeks at Periyali in June 2016 and had a fantastic holiday. Our 3-year-old granddaughter loved the crèche and everyone was really friendly and helpful. A beautiful location with plenty of choice of places to eat out and lovely beaches as well as our own pool and communal pool with a lovely snack bar. We will definitely return.
Mrs Shadbolt – June 2016
Simpson Travel was fabulous. Gorgeous location and facilities, great staff and a lovely children's' club experience for our 4-year-old daughter. Already planning our next visit.
Mrs Judge – June 2016
Would highly recommend Periyali to any young family. Wonderful to watch the children make friends and have some adult time. Location is beautiful and easy to get to local beaches and restaurants. Nice to have option to sit by our own pool. Denise and team were excellent.
Mrs Collins – May 2016
Thank you to Denise and all the team for a wonderful week. And we thought relaxing holidays weren't possible with a toddler! Everything about it was great – beautiful villa, little pool to splash around in, food and ice cream from the snack bar, stunning main pool, local beaches and fabulous nannies at the Turtle club. We loved it and will definitely be back.
Mrs Swift – May 2016
This was our last holiday before our eldest daughter starts school so we wanted to do something special. Simpson Travel definitely delivered this – everything was so easy and relaxing and everyone we came into contact with was so kind and helpful. If we could have stayed another two weeks we would have!
Mrs Kelt – May 2016
The best family holiday we've had in years. Super helpful, knowledgeable and friendly staff from start to finish.
Mr Ward-Dutton – August 2015
Excellent family holiday, children are desperate for us to rebook for next year. Will keep the images of the beautiful location and sense of tranquillity close till we can get back and top them up.
Mrs Gavin – July 2015
This was our second year with Simpson Travel and the whole family is rejuvenated. Such an idyllic location with the chance for everyone to enjoy their holiday. Simpson Travel resort staff are always going the extra mile to make valuable holiday time as good as it gets.
Mr Finn – June 2015
A brilliant service from everyone at Simpson Travel from start to finish. We were looking for a relaxing family holiday with a 3-year-old and an 18-month-old (I wasn't sure one existed!), but Simpson Travel sorted us out with a wonderful trip to Periyali. The service was excellent from my first phone call when enquiring about holidays, to the helpfulness at the airport on our departure from Zakynthos. Good customer service from start to finish is rare these days, but so important if you want a relaxing family holiday. Thank you Simpson Travel!
Mrs Morris – May 2015
Periyali with Simpson Travel – simply brilliant – SUCH a great set-up – really does give you the privacy of a boutique villa resort with an excellent children's' facility. Simpson Travel was an excellent choice from the pre-travel service, through to the resort and follow up. We would go on holiday with Simpson Travel year after year if there were more set-ups like this in other countries. THANK YOU!
Mrs Juttner-Hart – May 2015
Our experience with Simpson Travel was fantastic, from beginning to end. They handled our booking perfectly; sent documents and information on time; took the time to answer a load of questions from an anxious first-time-family-traveller; and were helpful and courteous. The rep on-site, Denise, was fantastic – friendly, knowledgeable and contactable for any query. I couldn't have asked for a better experience.
Mrs Canty – May 2015
We had a great stay in Zakynthos, and thanks to everyone in the Simpson Travel team. It was our first holiday with Iain being just 15-months-old, and I was a bit nervous as to how things would go but it was perfect. Iain went to the crèche most afternoons and was very happy there, thanks to all the girls who looked after him. The crèche was great with a lot to do, and he came back at the end of the week with a book full of his 'art' and a chocolate krispie biscuit which I had to eat in case it melted.
Mrs Mackay – May 2015
A gem – a holiday with young children that feels like a holiday! No wonder we rebooked last year whilst still round the pool. Thank you.
Mr Bryant – September 2014
We had a wonderful family holiday at Periyali, we would highly recommend it to others! Thanks to Simpson Travel for making it happen smoothly.
Mrs Levison – July 2014
Periyali is absolutely perfect for a family. Winning combination of sea, pool and glorious scenery. Plenty of privacy, happy children in the fabulous crèche, and every taverna within walking distance has a playground. A brilliant holiday.
Mrs West – May 2014
Our choice of Greek properties is as diverse as the islands themselves, ranging from simple seaside charm to genuine luxury and style. Much of our portfolio is privately owned, and price alone is therefore not a universal guide. We contract all our accommodation in person, and each property has its individual appeal. To help you make the right choice based on your own priorities, we have devised a simple grading guide to be considered in conjunction with each individual property description, awarding up to a maximum of five stars for the below categories.
* For further clarification on Facilities and Amenities, please view the 'Details' tab for each property or speak to one of our experienced sales consultants.
With a name rooted in the native hyacinth, the beautiful island destination of Zakynthos is much loved for its scenery. Roads meander through pinewoods and vineyards, a contrast to golden beaches; while walks take you past monasteries, whitewashed chapels and forgotten Venetian ruins.
Luxury holidays in Zakynthos, also known as Zante, are as much for lovers of nature, art and history as for beach-seeking families, and children will be well looked after in our popular Kids' club.
View holiday Booking Conditions
Simpson Travel in the press