12 delightful 2-3 bedroom villas
First-class childcare with fully qualified nannies
Large gated swimming pool
Spacious and secure lawned gardens
Mousses poolside taverna
Simpson family extras available
Mini-market 5min walk
Beach 5min drive
2024 Holidays... 2023 Prices
Our 2024 holidays are now priced online and with our early bird promise, you can enjoy December 2022 prices when you book by 31 December 2023. View Price Freeze Terms & Conditions here.
Good to know... we offer complimentary childcare during May*, June, September and October. Guests are invited to choose either morning or afternoon sessions; please visit our crèche and club pages or see below for further information.
*Excludes week commencing 26 May 2024

Our aim at Mousses is simple: family holidays without the fuss, a place that is as relaxing for adults as it is fun for children, in one of the most child-friendly destinations in Greece. Judging by the number of guests who return year after year, it's an approach that resonates with many.
The villas are set in lush, sub-tropical gardens, shaded by venerable old olive trees and with plenty of grassy space for play. Some houses are detached, others semi-detached, but each offers its own private terrace plus the home-from-home comfort and space that is so key to a holiday with young children. The atmosphere is tranquil but not hushed, with the gentle air of sociability that is part and parcel of being a parent of little ones. Our own privately-run kids' clubs sits in the same grounds, offering flexible morning or afternoon sessions run by fully qualified nannies.
At the heart of the grounds, there's a big, sparkling swimming pool, with plenty of sun loungers for the grown-ups, and a shaded, shallow pool for toddlers and non-swimmers. The poolside bar and taverna offer an indulgent restaurant service – Greek with a modern twist – and the child-friendly menu means there's absolutely no need to cook unless you want to. You can even have food delivered to your villa, at no extra charge. If you're feeling sociable, you can join the barbecue evening organised by the exceptionally hospitable owners Eleni and her son Zois, and if you're longing to slip away into nearby Lefkada town for a romantic dinner, let your little ones take advantage of a movie night in the kids' club.
Many of our families spend almost an entire week at Mousses without leaving the grounds, but it is a shame to miss a late afternoon on the beach at nearby Agios Ioannis. For those who can stretch bedtime a little later, this is the perfect spot to linger over a glass of something perfectly chilled at sunset, while the children let off any end-of-day steam playing by the water.
Our Hatchlings Crèche accepts infants from 6 months to 3 years, and the Turtles Club accepts children from 4-6 years. During May half term week and the peak school summer holiday dates, we also run Dolphins sessions for children from 7-11 years. The clubs work alongside one another, with a separate area for infants and age-appropriate activities for our Turtles and Dolphins. The crèche and clubs operate five days per week; view our childcare video here or, for full details, please explore the links below.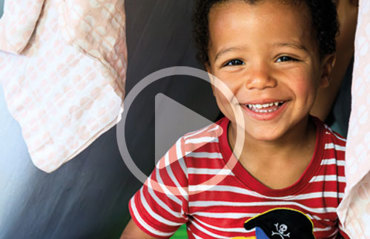 Hatchlings Crèche (6 months to 3 years)
The VIP treatment for our very youngest guests in the care of our carefully chosen team of friendly, fully qualified nannies.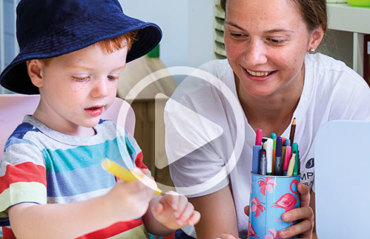 Turtles Club (4 to 6 years)
A safe and happy children's holiday club with personalised care and attention from our team of expert nannies.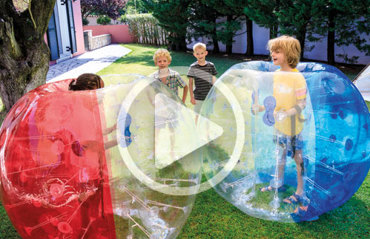 Dolphins (7 to 11 years, main school holidays only)
Enjoy simple pleasures and grand adventures under the supervision of our welcoming childcare team.
---

Explore our pre-bookable experiences in Lefkada
---
Semi-detached villas
Melpomene, Terpsichore, Eliterpe, Appollo, Caliope, Cleo, Polymiha and Ourania
Eight 2-bedroom 2-storey villas (sleeps 2-5)
Foldaway bed available for fifth person (child) in living room
Air-conditioned throughout
WiFi in communal areas
Private terrace (overlooked by adjacent villas)
Detached villas 
Erato and Thalia
Two 2-bedroom 2-storey villas (sleeps 2-5)
Foldaway bed available for fifth person (child) in living room
Air-conditioned throughout
WiFi in communal areas
Private terrace
Detached villas with private pool 
Pollux and Castor
Two 3-bedroom single-storey villas (sleeps 3-6)
Air-conditioned throughout
Complimentary WiFi
Private swimming pool 6m x 11m (depth 1m – 2.5m) with gated terrace 
General accommodation details for all Mousses villas
See separate Villas tab for individual details and photographs
Shared gated swimming pool (gates not shown in gallery images) 14m x 17m (depth 0.9m

– 

2.5m)
Children's pool 3m x 3m (depth 45cm)
Poolside bar
Taverna open for lunch and dinner (meals can be delivered to your villa)
WiFi in communal areas
Book and DVD library
Iron, ironing board, hairdryer
Simpson Travel pool towels 
Safe
Laundry service (payable locally)
Reception with Simpson Travel concierge
In Greece, a nominal visitor tax applies, known as the Overnight Stay Tax, which varies depending on the accommodation. During your stay at Mousses Villas and Kids' Club, €0.50 per night per villa (excluding Castor and Pollox) must be paid locally in cash and will be collected either by the property owner or our local representative on their behalf.
Simpson family extras
Complimentary infant pack included
Hatchlings Crèche (6 months to 3 years), Turtles Club (4-6 years), Dolphins (7-11 years)
Nappies and Babywipes – order at least 7 days prior to departure for delivery to your villa before you arrive
Car seats and booster seats can be provided at a supplement subject to availability
Playpens subject to availability
To pre-book any of our family extras please call 020 8392 5747
WiFi
All properties with WiFi are able to support basic functionality such as web browsing and checking emails. We aim to offer an uninterrupted service but sometimes, due to factors beyond our control, reliability can be affected.
National tourist licences (EOT): 0831K123K3779000, 0831K123K1360000, 0831K91000414101
Taverna at Mousses
Mini-market 5min walk
Agios Ioannis (beach) 5min drive
Lefkada town 10min drive
Preveza airport 30min drive
Car options
Based on the number of people travelling, the following hire car(s) are included in the package price of your holiday:
2-3 guests – 1 Group C, Citroen C3 or similar*
4-5 guests – 1 Group D, Nissan Note or similar*
6 guests – 2 Group C, Citroën C3 or similar*
* All our cars include comprehensive insurance with zero excess. For this particular destination, the undercarriage tyres and windscreen are not included in the cover.
Car specification
Group C – 1.1 litre engine, 1 large and 1 medium suitcase*
Group D – 1.4 litre engine, 2 large suitcases*
The following cars are available as alternatives on request (supplements apply). Please call our travel specialists for details.
Group E – Fiat Tipo or similar, 2.0 litre engine, 2 large suitcases & 1 small suitcase*
Group F – Automatic Peugeot 301 or similar, 1.6 litre engine, 3 suitcases and 1 small suitcase*
Group J – Nissan Juke SUV or similar, 1.6 litre engine, 1 large suitcases & 1 small suitcase*
Group K – Nissan Evalia/Fiat Doblo or similar, 1.5 litre engine, 2 large suitcases*
Group L – Nissan Primastar or similar, 1.8 litre engine, 6 medium suitcases*
Group M2 – Automatic Nissan Qashqai SUV 2WD or similar, 1.6 - 2.0 litre engine, 2 large and 1 small suitcase*
Group N – Automatic Nissan Micra or similar, 1.1 litre engine, 1 large suitcase*
* Suitcase sizes are based on a large suitcase being approximately 75cm x 41cm x 31cm, a medium suitcase of approximately 65cm x 46cm x 29cm and a small suitcase of 55cm x 40cm x 20cm.
Mousses is the perfect holiday, both in terms of destination and facilities. This was our first multi generational holiday, and a first for our granddaughter, and we were so impressed with the facilities for children as well as ourselves - we have been on several Simpson holidays in the past, and my wife considers this one of the best we've had!
We had a wonderful week at Mousses – it was recommended to us and we will certainly be telling our friends about it, what a gem of a place! Huge thanks to Wendy, Panda and Natasha for going the extra mile to make our holiday perfect. We can't wait to return. Leaving with lots of happy memories.
Mousses is a wonderful place and the staff are great. Definitely talk to and use the services of Wendy, Zois and Panda for tips, things to do, restaurant bookings, etc. Kids Club is great. Anna and Natasha are all wonderful. Anna also babysat for us one night. There's loads of great places to eat and taxis are easy. We spent lots of time by the pool but worked up to a few trips – both with and without our daughter. Had a great time.
A wonderful time had by all! For our first holiday with the extended family, there could not have been a better location than Mousses for us. The facilities are perfect and in many ways unique for a multi-generational holiday – the staff are all so considerate, which is echoed by the Simpson reps – a truly superb team. After many Simpson adult holidays, this holiday did not disappoint and what a fabulous way to enjoy our first grandchild – Isabelle! We only wish we had stayed longer.
We had a lovely stay exploring the island. Our 3-year-old loved the pool. We got a ferry to Meganissi one day and spent a few hours over there.
Really wonderful start to finish, Wendy and Panda were so accommodating of all our needs. The childcare was incredible. Our son loved his time and made friends. And we enjoyed family time and some time to ourselves which was really needed. Thank you!
Mousses is perfect for a family with young children. This was the 2nd time we've visited and we will definitely be booking again next year. Many thanks to Wendy, Panda, Rasa and Anna who made our holiday so wonderfully relaxing and fun!
This is our second time to Mousses in Lefkada and it did not disappoint. The staff are so welcoming and lovely. Special thanks to the nannies who are so enthusiastic and caring with the children. Panda makes the BEST cocktails and is so lovely to talk to. Wendy was an absolute star. I had tonsillitis and she arranged a Drs visit and came with us to make sure we found it okay. She was absolutely brilliant. She also gave us great tips of places to visit that were outside of the recommendations in the guide!
Our third time to Mousses and another fantastic week. This is a very special place for the children (8, 6 and 4) and feels like home from home. We spent week one in Meganissi and week two here, which is a nice combination. The children loved it – just wanted to play with their mates, so we've hardly ventured outside, but had some nice trips to Breath of Zorba and the beach down the road. Thank you to Panda, Wendy, Zois, and all the lovely staff in the Kids Club for making this another memorable holiday. We will be back!
We've had a wonderful week in Villa Thalia, both our children enjoyed the holiday club. We mainly ate in, but for the kids' movie night we went to Thymari (Panda sorted out taxis) – the food and atmosphere were amazing. Otherwise, the chef at Mousses is great and Panda goes above and beyond to make you feel welcome. All in all, an amazing week.
Another wonderful week at Mousses! Zois, Panda, Wendy, and all the nursery girls made it feel like a home from home. We always come back here, but please keep the secret of this place as we couldn't bear not being able to get a booking!
We stayed at Mousses for the second year running and had a wonderful time. It's a really special place. Panda is great, Wendy was very helpful with recommendations and booking restaurants for us and the staff at the crèche were wonderful. The villas are set in beautifully maintained grounds and the pool is excellent. I hope that we'll be back next year!
This is our fifth time at Mousses, and it remains perfect!
4th time to Mousses and it is just the perfect place for our gang. We can be together but independent. Together or more sociable. It's safe, familiar. Quiet and beautiful. With a fantastic barman who delivers the best cocktails and hugs on the island. It's always hard to leave without a plan to come back again the following year!
We've spent a wonderful week here at Mousses. The childcare facilities have been absolutely fantastic, as have been the staff. Our girls loved going in every day – lots of different activities to keep them entertained. We were able to explore the island without the kids – yay! Wendy was fantastic at booking us into restaurants, giving us advice on which beaches to go to and just generally looking after us. Panda and Vasso were brilliant in the bar, restaurant and super kind with the kids.
Wow, what can I say? After six years we are back and Mousses is better than ever. The food was the best we have ever had here. Thanks to all on the kitchen team. Panda, you managed a group of 21 with such charm and ease that we all felt the most relaxed we have ever been on holiday with the kids. A huge thank you. Wendy, your organisation skills and help – much appreciated. Even at short notice you've got us a bus for 21 to hit the beach for the day! Thank you for the best week.
We thoroughly enjoyed our trip to Mousses, it really is a magical place for families. The staff were excellent throughout: Panda, Wendy and Natasha all made our trip extra special. It's no surprise why so many families return.
Excellent. Great for children. Lovely people. Great service. Highly recommend.
Thank you Wendy and the rest of the Mousses crew for an extraordinary week in Lefkada. So many delightful little touches to ease us into a relaxing holiday, particularly the freshly stocked fridge and goodies! We found the most enjoyable beach to be the nearest one, Agios Ioannis, where we took our 6 and 4-year-olds for a couple of refreshing swims before a shady lunch at Telegraphos. Overall a thoroughly nourishing break from the July rain in the UK.
Today we depart having had the most fabulous holiday! Our three children (aged 7, 5 and 3) have loved the pool and the Holiday Club was wonderful for them and for us. We would highly recommend a visit to the spa, a boat trip and dinner on site. All the staff have been just so helpful and kind, they really went out of their way to make it a magical holiday for us all. Thank you, we will be back.
This place is wonderful, nothing is too much trouble. Kids club is fab, our children absolutely loved it.
A wonderful experience that exceeded all expectations! This is a fantastic secluded resort with amazing childcare, our kids were so happy to go in each day and all the staff could not have done more to make our holiday so enjoyable - massive thanks to Wendy, Panda, Vaso and the kids club team, your energy and enthusiasm were phenomenal!
Myself and my wife and our 3 children (Ages 7, 5 and 3) had a wonderful time at Mousses. The villa is traditionally greek, the pool is excellent, the creche is a blessing and Panda at the bar/restaurant is so welcoming to everyone. Everyone at Simpson Travel from booking, pre-departure or Wendy at Mousses could not have been more helpful. We can't wait to return!
We've had an amazing family holiday, our first one abroad with five of us and it most certainly is one to remember forever! As previous guests have commented, all the staff are fantastic and we will miss them so much. Food here is amazing and so convenient. We did also enjoy Thymari on movie night. Thanks so much, Wendy, Panda and the team.
Mousses is a gem of a place. In fact, I'm yet to find any place like it. It's wonderfully private, beautifully kept, but most importantly, the staff are exceptional. It's home from home for our daughter and we have loved each and every holiday there.
We've had an amazing family holiday, our first one abroad with five of us, and it most certainly is one to remember forever! All the staff are fantastic and we will miss them so much. The food here is amazing and so convenient. Thanks so much Wendy and the team.
What a fabulous 2 weeks we've had here at Mousses. We feel so well looked after and the kids club was fantastic, the nannies are amazing with the children and we felt very confident leaving our daughter with them.
We were both so impressed by everything at Mousses. Exceptionally clean and well-maintained property with excellent service in the restaurant and bar and from all of the staff we encountered. We both thought that two weeks might be too long but we ended up not wanting to leave. Thanks again – we will definitely look to return next year.
A lovely week in our own villa with our 3 boys (all under 9). The childcare is very much needed for a break away. The children have loved meeting all the nannies and playing with all the other children. We have also used the babysitting for one evening in the villa which meant we could have a meal on our own! A great set up for a family with young children, we will be back!
The most wonderful 2 weeks! A perfect holiday spot with my husband and our 2 year old daughter. The creche, the staff, the housekeeping team, Panda and Wendy have been fantastic - I don't thinks we have ever been on a holiday quite like this one. Until next year, thank you to everyone that works here and for the wonderful service available around the clock.
This is a fantastic location for anyone wishing to enjoy a relaxing family holiday with young children. Everyone and everything is catered for and well thought out- from children's fun and safety to adults relaxation and wellbeing. The standard of accommodation and the setting is of a very high standard.
Our second time back to Mousses and we loved it again. Panda, Wendy and Zois are all so friendly and make the stay as perfect as possible for us and the kids!
We have had a fabulous holiday! This was our first visit to Mousses and to Lefkada. Wendy and Panda have made the trip seamless and our boys (3 and nearly 6) loved the nannies. The childcare at Mousses really is first class! The sea is perfect for small children, we are already looking at Lefkada for a holiday next year!
Mousses villas were fantastic. We travelled with 16 month old twins and they were very happy in the crèche. We are extremely impressed with the childcare service and how flexible and accommodating the hosts are. Wendy and Panda were very accommodating. And the owner allowed us to stay longer in the resort due to a late return flight and that was greatly appreciated. We would like to come back in the future. Thanks for your great hospitality.
Great trip in an interesting part of Greece; accomodation and staff top rate , although we didn't make much use of the creche. At this time of year (end of May ), the birds on migration on the lagoons are well worth a look.... might be worth suggesting taking binoculars for anyone interested - even hopeless amateurs (like myself).
We loved our stay and we're so well looked after, particularly by Wendy and her team and Panda. All the little touches were so appreciated. Some food in the fridge when we arrived, the Kids Club bags and their contents, being able to borrow toys and books, parasols and buckets and spades being dropped off at our villa ahead of a beach trip. Wendy calling in at the nearest soft play to check their opening hours. The whole kids club team was brilliant, and my children took to them so quickly. The fact the children could see the room on Sunday before going in without parents on Monday made that first drop off so much easier. Having food delivered to our villa by Panda was fantastic. It made it much easier to juggle the kids meal times and nap times having this as an option. He was also wonderful with the children, they loved going to the taverna for ice cream and meals. We all loved the food, especially the specials. The little touches are really what makes us want to return and recommend Mousses to friends with kids. We'd love to come again.
A second visit to Mousses didn't disappoint. As a destination for families with young children, it really is ideal. The facilities and accommodation are lovely and every single staff member is extremely friendly and helpful. The pool and gardens are pristine. The restaurant and bar are great and incredibly convenient. The menu isn't huge but every meal we had was delicious. The children in particular loved eating in Panda's restaurant. Zois, Panda, Wendy and all the staff do an excellent job.
Fantastic holiday, lovely location, staff, food and set up. Pool was fantastic and it was hard to leave and go out and explore the island.
Our 3rd trip to Mousses was just as amazing as our previous holidays. Panda and Olga at the bar provide the friendliest service, making us feel like we're home. They welcome us and the kids literally with open arms. The team at the crèche went above and beyond to welcome the kids, and even provided an extra night of activities. The kids loved every second of it, and it means we can genuinely relax knowing they are safe and having fun. The pool, restaurant and bar area are superb quality and everywhere is incredibly clean. We can relax the second we arrive at Mousses.
Mousses wowed us again; third visit and have rebooked for 2023! Our friends Panda and Olga at the bar, Wendy sharing her local knowledge and the fantastic kids club team who kept the kids entertained while we relaxed by the pool. I would highly recommend but I want to keep this magic place a secret.
Another fantastic trip to Mousses, it is a real gem. Having somewhere with the mix of a family friendly community and a relaxing adults environment is an impressive trick to pull off. Simpson's definitely have a winning formula!
We've been to Mousses 3 times and it won't be the last. We love it, the kids love it. It's so beautiful, friendly and peaceful. Just the right amount of everything you could need from a family holiday. If we go somewhere else we will probably spend the week saying "it's not as nice as Mousses".
Mousses goes from strength to strength, we've just enjoyed another fantastic holiday. Panda and the poolside team work exceptionally hard to ensure you have a good time and feel welcome. The food is outstanding!Thank you Simpsons!
Simpson recommended Mousses and they were spot on, the owner has made it an exceptional experience nothing is too much trouble. The key aim is quite obviously for you to enjoy your stay and they certainly ensured we did. Wendy the concierge is lovely, friendly and visible without being in your face. The crèche facility is brilliant and the staff wonderful. My daughter who is a complex child was really made to feel safe and comfortable. Panda on the bar is simply amazing, we had every meal on site and we were never disappointed he genuinely cares about the guests and goes above and beyond to ensure your stay is simply wonderful. The whole place is clean, welcoming and the attention to detail ensures an outstanding holiday experience. We enjoyed it so much we have already booked for next year.
Faultless experience every step of the way. Easy access to Pre departure information and customer support. Seamless airport and car hire pick up. The villa and overall setup was perfect for a young family in a lovely well kept setting. Staff were superb - especially Panda behind the bar who knows how to make you feel welcome and all the nursery staff. Can't wait to go back!
Wonderful holiday at Mousses , enjoyed by three generations of our family. A warm welcome back by Zois, Eleni and their extended family who treat us as family. The amazing staff Panda, Olga, Anna (cook) and and Wendy and her Kids club team made our holiday so relaxing and nothing was too much trouble. Our 9 year old loved The Club and was looked after wonderfully by Anna who specialised looking after children with learning difficulties. We look forward to re-visiting very soon!
We had a fantastic time at Mousses. It's the perfect size venue: no competition for space at the pool or restaurant but enough families to have a great atmosphere. The staff were very friendly, the specials on the food menu were delicious and the kids absolutely loved playing at the pool. The gate around the pool was a really good feature to have too!
Mousses is a great resort for adults and kids. It's a very safe, enclosed environment. Loads of space for kids to run around and lots of like minded people there. Staff were amazing and Panda was a great host. Everyone was brilliant. Villas perfect for a week. Could have done with better toys but only minor grumble. Will be back!
I didn't think it would be possible to have an enjoyable and relaxing break with a 1 and 3 year old. How wrong I was… Mousses was the perfect set up and we had the best family holiday!!
What a really brillIiant holiday and travel experience! Nothing was too much trouble from Simpsons or the staff at Mousses. From the kids club to the on-site bar and restaurant, it was the perfect holiday.
Fantastic resort where everyone is committed to making sure you have a good time. My kids loved the holiday club and the pool and the food. It was recommended to us by friends, and we'll be recommending it to our friends as well.
Mousses was brilliant. In particular the staff were really lovely and went out of their way to help us at all times. Wendy the Creche leader was great as was Panda in the restaurant. The other nannies were also brilliant and gained my young kids confidence expertly.
Mousses is really well set up for family holidays. We travelled with 3 year old twins and found the accommodation, staff and facilities to be fantastic. Mousses is small enough that you receive really personal attention and great service, but big enough that you can enjoy the company of a few other families. I can't speak highly enough of the staff - they all do a great job, are super friendly and welcoming and make you and your family feel incredibly welcome. We had wonderful weather throughout. The food in the restaurant is good and the children's menu was a hit. Being able to drop the children into Turtle club and have a few hours child free was wonderful. And a shout out to the masseuse who is wonderful! We loved our stay and will definitely be back.
We have recently had a holiday at Mousses Hotel. Although this hotel is primarily aimed at families with young children, we came as a couple and rented one of the private villas and it was perfect for us. Karen and John are fantastic representatives for Simpson Travel. Nothing is too much trouble for Karen, who is always a lively lovely cheerful presence and she and John complement each other beautifully in looking after their guests. They are a real asset. All the staff at the hotel were so friendly and helpful, especially Panda behind the bar, but also the cleaning and kitchen staff. It was handy to be able to have lunch at the hotel and in September it was quiet. In the evenings Lefkada town has lots of bars and restaurants to choose from but on Karen's recommendation we also went out to Karya and Porto Nikiano and had great meals out there too. The family who own the hotel are often there and were also very welcoming and helpful, as we have found is so common in Greece. If you want a holiday relaxing by the pool with the option to explore Lefkada, neighbouring islands such as Meganissi and easy access to mainland Greece then this is a great choice – but it is the staff that make it special.
Thank you to Simpson and the wonderful team at Mousses Villas. On the site of an olive grove, a very easy drive from the airport, Mousses combines the best bits of having a private villa with the luxuries of a boutique, family friendly hotel. The kitchens will bring the food to you if you can't leave children and the friendly and qualified Turtles Club team kept our children very happy and gave us the delight of two nights out in Lefkada together. Panda and his team seem to genuinely love hosting the bar and we (who never join in any kind of organised fun) found ourselves always booking the weekly barbecue night and having a great time. We recommend splashing out for one of the two villas with private pools – the pools are so big we thought it was the communal one the first time we stayed! Our only wish is that Simpson would offer activities for teens at Mousses – if they did we would be back in a flash! We wish the Mousses team all the best and will always look back on our visits with fond memories.
We first fell in love with Mousses in 2014 when our children were 2 and 4. We have returned almost every year since, and love it just a little bit more every time. The villas themselves are great – really well-appointed and set in beautifully kept grounds, which are always immaculate. But that's not the main attraction. The real beauty of Mousses lies in the fact that as soon as you get through the gate, you can completely relax, knowing that the kids are totally safe and happy. If you're smart, you will have booked them into Turtles Club for either mornings (only if they're natural larks) or afternoons, giving you the opportunity to recharge your batteries in peace – either going out to explore the beautiful island by yourselves, or (more often!) sitting by the pool with a book; either way, ensuring by the time you pick the children up again, you're fully restored. And you never feel you're offloading them, because it's not like other kids clubs – it's very small and personal. The nannies take their time to get to know each child, so they can cater for each individual's needs, and from the first time they go, they can't wait to go back again. All that said, we went back this year and for the first time, decided our children no longer needed to go to Turtles (although they could have if we'd wanted them to – children up to 11 are catered for). But we're now so at home there, and know the wonderful owners (Zois and his mother, Eleni, who will welcome you so warmly from the first moment you arrive) so well, that it really is a home-from-home for us all, so we spent our time relaxing as normal, while the kids played in the pool for hours on end; chatted with Panda in the bar, hung out with other kids or just entertained themselves in the villa, and it worked absolutely brilliantly. We also did all our usual favourite things on the beautiful island of Lefkada: hiring a boat from Trident in Nidri and pootling over to Meganissi to visit Fanari beach and the tavernas in Vathi; going for lunch at Rachi in the mountains, where the food is exceptional but the views even better; wandering down to the beach at Agios Nikitas and stopping for Frozen Greek Yoghurt with all the toppings and honey; I could go on for some time … The facilities at Mousses are also exemplary. Over the years, we have been to many of the local restaurants and tavernas and can honestly say that none of them beat the wonderful food that Anna produces with such love from the kitchen at Mousses. And finally, Panda. What can I say about Panda? I guess officially, you could say he's the barman, but he's so much more than that. By the end of your holiday, he will be your children's favourite human, having danced with them, served them ice-cream and smoothies, sorted out inter-sibling disputes, and generally been their best buddy the whole time you were there (whilst making sure they're not doing anything he thinks you wouldn't approve of, which is really important when they're a bit older and you've given them permission to ask for their own drinks and ice-cream!). We've asked him several times to come home with us but so far he's resisted. It's impossible to sum up the affection I have for Mousses in a review – 5 stars really isn't enough, but I would never hesitate to recommend it to anyone – especially those with young children, for whom it really is an absolute Godsend.
We had previously been on holiday with Simpson Travel to their other child-friendly resort in Periyali on Zakynthos and had excellent experiences on both occasions. Consequently, pre-COVID we had re-booked to visit that resort again. However, that resort is no longer being offered by the company so we were offered a booking at Mousses instead. Mousses absolutely fulfilled and often exceeded our expectations for a 2-week family holiday. Simpson has always been well organised and helpful and during this pandemic period they made it as easy as they could to prepare you for travel to and from an amber list country with three young children (aged 5, 8 and 10). Upon arrival, resort reps Karen and John welcomed us warmly and took great care to ensure we were ok and well looked after throughout the two weeks. They were always available in person or on the phone if you needed assistance. This family owned resort is well maintained and well run by Zois and his family. They are there every day to ensure things run smoothly and took fantastic care of us. The villas are clean, tidy, comfortably furnished and have plenty of space for a family of five. The pool is huge and there is also a small shallow baby/toddler pool. There is an excellent pool side bar and restaurant (the latter open for lunch and dinner with various delicious specials throughout the week as well as a good kids' menu). This area is overseen by the indefatigable Panda. He is a force of nature who takes wonderful care of you and goes out of the way to make you and your children's holiday experience pass smoothly, comfortably and usually with an ice-cold Alpha beer too (for the adults at least)! He is always on hand to recommend a restaurant, book a boat trip and so on. As on our previous trips, we had also booked our three sons into Turtles Club offered by Simpson. The boys had all previously enjoyed the experience on our other holidays and this proved no exception. The friendly and energetic nannies work so hard to keep all the children engaged and entertained (either for a 3-hour morning or 3-hour afternoon session, four days a week, as well as one evening a week so parents can head out for a welcome 'child-free' dinner). The only area, which both Zois and Karen acknowledged requires some improvement, is the offering for the older children (e.g. 8 and up). Simpson suggest that their kids club on site goes up to 11 years old, however, I would suggest that the addition of, for example, a table tennis table or table football and some activities more suited to the older kids would be welcome. However, this is only offered as constructive criticism as all three of our boys had a wonderful time at Turtles Club as well as spending most evenings playing football on the lawn with Zois' children and friends. Lefkada itself is a lovely, pretty island and Mousses is only a 30-minute drive from Preveza airport on the mainland so the transfer is nice and quick. The island has some excellent beaches and mountain tops to explore and plenty of outdoor activities – sailing, wind-surfing, paragliding, etc. There are also excellent restaurants to be found too. Overall, we had a wonderful holiday and could not recommend Mousses more highly as an excellent holiday destination for anyone with a young family.
We spent two fabulous weeks at Mousses Villas on Lefkada in August following weeks of 'shall we/shan't we' from us and 'can we/can't we' from the UK Government! Our third time back and this having stated many years ago, idealistically, that we would never go to the same place twice. Well Mousses works. Kids happy. Parents happy. Everything good. Everything easy and effortless. Exactly what was required after Covid-19 life for 18 months. The island is great and not over developed and it is a pleasure to go out and about, beaches, swimming, boats, tavernas – all super welcoming and without fuss or bother. Simpson's organisation as ever was faultless and stress free. Mousses is a delight. A stellar team. Great food and drink from its hidden gem of the on-site taverna and bar, fabulous pool and Kids club. Safe and fun.
Excellent trip to Lefkada with Simpson Travel. Villa was great and trip felt very smooth and easy. John and Karen (the team on the ground) could not have been more friendly and helpful.
We have had a magical and memorable week at Mousses! The staff, the grounds and the food were all impeccable!
What marks Simpson Travel out from the rest is the high quality and personable nature of the service it provides. Going on holiday with 16-month-old twins is not easy, but Simpson Travel ensured that everything could be done to make our holiday as enjoyable as possible. And for us, that makes the difference.
Recently returned from a wonderful week in Lefkada. The villa, Castor, at Mousses was ideal for our family group with excellent facilities and comfortable beds. The private swimming pool was a great asset and well used; in fact it helped our youngest child become a mermaid! It was good, too, to join others for time in the main pool whilst enjoying a drink and the delicious local ice cream. All the Simpson staff could not have been more welcoming or helpful and all added to our sense of wellbeing throughout our stay. We had a relaxing time and would love to be there still!
We enjoyed a fantastic week in Mousses in mid-September. The Telegraph review is absolutely accurate in that it is a calm, intimate place – ideally set up for children, but where parents can have a proper holiday too. The Greek owners and staff (particularly Panda) went out of their way to make everyone – from the parents to the smallest child – extremely welcome and that added a personal dimension which is rarely found.
This was our first holiday with a 'little one'. Simpson Travel couldn't have made it easier. Villa was VERY well equipped with a wonderful toy box and kitchen equipment for a baby. The crèche was a great success. Our son was very happy – it was only Mum who cried at the first drop off. Great team in resort.
There is nothing quite like Mousses – I know – I have searched the internet! The only place I have found that can cater for my whole family's holiday wishes; spacious villa with generous private pool – that's me happy – but with plenty of child care support that the children actually run to – that's them happy – and a friendly and accommodating taverna that will deliver to your sun lounger – that's my partner happy; just a short drive from beautiful harbour eateries and water based activities – that's us all happy – and that is why it has been our summer holiday destination for the last three years!
One of the best holidays with kids we've had!
From my first conversation with Simpson I knew I was working with a very well-tuned team. We had used Simpson in the past and it was a real delight to work with you again and to have a fabulous holiday. Thank you.
Mousses is amazing... this is the first holiday with my small children on which I have properly relaxed! Happy children, happy parents! The villas and the general set up are lovely, the childcare is exceptional and evenings at the taverna were fun and relaxed. Big thanks to Lu, Tash and the whole Mousses team for a wonderful holiday.
Had a wonderful time on our first Simpson holiday and our first time using a children's club. Amali had a fantastic time at the club and made friends with all the other children. Panda and the staff at the bar/restaurant have all been wonderful and the food is excellent. It's been the perfect combination of relaxation and exploring. Thank you.
Our fifth visit to Mousses and it never ceases to wow us! The children's club staff this year were better than ever. Each year we are treated by everyone there as if it is our first visit. A great team helping us to create amazing memories.
A relaxing holiday with young children? Impossible! Actually, at Mousses, it's as close as it gets to a relaxing holiday with little ones. The size of the property is perfect – big enough to have the services of a hotel but small enough to be intimate. The swimming pool is fantastic and the gardens with old olive trees complete the beautiful setting. We loved the Greek hospitality of the owners and Mousses staff who, without exception, made us feel welcome mixed with the seamless Simpson service. We expected to visit the island a lot but, with the children loving the Children's Club and the entire family enjoying Mousses (especially the taverna!), we ended up doing less sightseeing than expected but what we saw was charming and Lu, Panda and Zois' recommendations were great. In brief, a great holiday with even a bit of adult time during film/date night!
We have had a fantastic week at Mousses. The whole team were amazing. Ruan (18 months) enjoyed his crèche time and Natasha and her team were so nice and professional. Panda has been a total star and has a new 'biggest' fan in Ruan! The food on site is amazing. Definitely book a massage – Christalle is an angel – total bliss! Mousses gets five starts from us! Until we visit again.
Mousses is fabulous, the Castor villa was perfect, the crèche and nannies were ideal for us and the communal pool, bar and eating area is brilliant. It goes without saying that Panda helps with all of this and is very charming to both parents and children.
What an amazing 2-week holiday. We've done NOTHING! Bliss! Lazed by the pool, slipped into the pool and drowned in food and gin! Perfect! Crèche is fabulous – feels like we've had a holiday and Olivia has had and amazing time meeting new friends both young and old. Panda and Zois are wonderful and have made us feel like we're at home. Great food, great staff, great holiday.
We had a lovely relaxing week. The clubhouse was great for the children, proving difficult to get them away from it sometimes. Everything is so well thought out at Mousses and the staff have been impeccable. We think this will become a regular holiday spot for us going forward.
Our third visit to Mousses for another perfect holiday. It simply is everything you could ask for in a child-friendly holiday. Simpson Travel and Mousses have the perfect formula. Don't ever change. We will be back next year and keep recommending you to everyone we know with children.
We visited Mousses after the recommendation of a friend, at the time a father of three under three, who said that it was the only relaxing holiday in his parenthood. And this was true for us too. As we went at the end of the season, our 14-month-old son was the only child in the crèche and was properly spoiled (however, I'm sure the crèche team is very good at it at all times). Everything at the resort is super safe for children and super easy for adults. The members of staff are extremely helpful, they contacted us before our departure to ask about our needs, and since we prefer to avoid gluten and lactose, they got us some oat milk and gluten-free pasta, along with some fruit and veg. All in all – the experience is totally recommended for parents who want some rest with their children. We're definitely coming back.
I would thoroughly recommend Simpson Travel. The service was second to none from booking to arrival back in the UK. The team who met us in Greece were all lovely, and nothing was too much trouble. They all knew our names when we arrived which was a lovely personal touch and it made travelling with two small children stress-free. I would definitely travel with Simpson again, and would urge anyone with small children to do the same.
A massive thank you to Lu and all the staff at Mousses. We had the best time staying with you in September, and will be back for sure. The whole experience was a breath of fresh air from beginning to end: good value for money, good flight times, friendly/informative greeting on arrival, the best car hire experience we have ever had, a brilliantly thought out welcome pack (got all the bases covered for children and adults!), stunning swimming pool and a very enjoyable taverna/bar (Panda was so helpful and kind, the children just loved him). We were sad to leave, but refreshed after a brilliant time away where everything was thought about and we were looked after so well by all the staff. Thank you.
Thank you to everyone at Mousses and Simpson Travel – Lu, Zois, Natasha and the girls at the Children's Club! You all made this an amazing 2-week holiday, which we'll want to be able to recreate next year. We can't wait to see everyone again and you made our holiday with two children under 3 relaxing, fun and easy. So grateful, thank you.
A huge thank you to all the wonderful staff at Mousses. Particular mentions for Anna in the kitchen – what a cook! Also to Adi and Panda who are so warm, attentive and a lot of fun. Cristelle gave some incredible massages. The cool, calm and caring nature of the Turtles Club staff was absolutely fantastic and the way they settled our two boys was incredible. We loved hiring a boat from Nidri – it was a holiday highlight. We also loved the local beach – flat and calm in the mornings. All in all, a truly wonderful family holiday – we will be back!
This was our fourth visit to Mousses Villas and we want to thank all our amazing Lefkada family – you made us feel so welcome and we will miss you very much. A new trip for us in 2018 was a trip to Rachi in the mountains for the incredible views. Trident boats in Nidri are very friendly and our favourite thing is still to pootle over to Meganissi under our own steam. Thank you from the bottom of our hearts to our hosts Zois and Eleni, Natasha and her amazing team in the Turtles Club and Anna and Sophie for their exceptional food!
As a family who cares for a child with learning disabilities, finding a holiday where we feel our special child is safe, included and cared for, but also one where, as parents, we can have some respite and a real break, is so important but not easy to find. We feel we have found a hidden gem at Mousses Crèche & Children's Club and cannot recommend it highly enough. Each and every member of staff was caring and professional. My husband and I had our first holiday in almost five years where we were actually able to relax and have some time together. It is the most perfect, beautiful place, not only physically but mainly because of the people who work there.
We had an absolutely fantastic holiday at Mousses Villas and are already planning our return trip! The set-up makes for an incredibly relaxing and fun family holiday with the excellent Children's Club, beautiful gardens and pool, and the incredibly friendly and helpful staff. Our children (8, 6 and 2 years) had a great time with their new friends, and my husband and I valued the opportunity to have some time to relax as a couple.
We stayed in one of the private villas and it was fantastic. There was loads of space in the villa and the pool was huge. The welcome pack was brilliant and we didn't need to buy anything for the first few days. All the staff are very friendly and helpful. We booked a kayak trip with a local company which was fantastic and they were well prepared for our group including my 5-year-old daughter. The Children's Club was great and my daughter enjoyed the film night and barbecue night, giving us two nights off. Overall a fantastic holiday and we would recommend it.
We had an absolutely wonderful second trip to Mousses. The combination of location, facilities, childcare and atmosphere is just perfect for families with young children. The updates to the villa were much appreciated and it was all so easy and great having the daily cleaning which I had forgotten about. It's also lovely having the option of food being delivered from the restaurant after the children have gone to bed. Yet again Natasha and her crèche team were absolutely fantastic at the Turtles Club – even our clingy 18-month-old ran in without a backwards glance and napped there happily. We will definitely be back!
Simply the very best family holiday there is. Mousses Crèche and Children's Club has everything.
We did not believe it would be possible but this year Mousses was even better than our fantastic experience last year. Special mention goes to Natasha who is simply FANTASTIC at her job and made the holiday special for us all. She gave us the loveliest welcome at the airport and spent a fun evening with us at the barbecue. Her team of nannies is wonderful and our daughter loved the Turtles Club. We know our daughter is in safe hands and that Natasha has fantastic ideas to keep her entertained. The barbecue night is an absolute favourite as well as movie/date night. The show around the crèche on the Sunday afternoon is such a great idea to get children acclimatised to the club and we love the backpack and water bottle as it helps them get excited a few weeks before the holiday and even meet people on the plane. I would not, and have not, ever left my child in any other holiday club. Talking to Natasha just affirmed everything I believe about Simpson Travel and Mousses – it's TOP quality and only the very best standard of care. Simpson really thinks about the small touches that make a massive difference to us. We loved the ice lollies and frozen lemon in the freezer. The new sofas are BRILLIANT – a HUGE improvement! The higher walls between villas in the gardens give much better privacy and make all the difference. The new showers are great and don't flood the bathroom like last year. Lu and Chris were absolute HEROES rescuing my lost Kindle which I stupidly left on the plane and getting it back to me with minimal hassle when I thought it was lost forever. Chris is a wonderful addition and so friendly and just perfect in the role. We also really enjoyed chatting to him and seeing him around the complex. The holiday would honestly be NOTHING without the incredible Pantazis and Anty. They go above and beyond and simply make each moment special. The way they greeted us like old friends and Pantazis even remembered my favourite drink from last year! Anty also remembered by crazily long list of allergies and remembered to check everything I was eating and warned the chef! What absolute legends. They are both true gems and it would not be the same without them. They treat the children to a trip of a lifetime. It's honestly the stuff that childhood memories are made of. The same goes for Zois who is gentle and kind and so welcoming and lovely. We felt like we were amongst good friends and family, and were so sad to leave.
We've just returned from an amazing week at Mousses. A lovely property, just the right size to feel like there was an atmosphere without it being over-crowded. Loved the swimming pool and the box of toys in the villa was a nice touch. Our son thoroughly enjoyed his time in the crèche and so did we! Special thanks to Ady and Panda and the kitchen staff for making meal times and drinks so enjoyable and easy with a toddler.
We had a truly fantastic and relaxing two weeks at Mousses Villas and were sad to go home. Our boys (aged 4 and 2) loved it too. We did a mixture of days by the pool and exploring. It was lovely to wander the lanes in Lefkada town, Kathisma beach is beautiful and Afteli beach is also great – it is very small so best to get their early. Vasilliki is nice for a wander around the harbour and Karya in the mountains is very nice. We will be back! Thanks to Lu, Panda and Adi who were so helpful and friendly. Lastly, the child care team are truly excellent and gave us precious downtime. The boys adored their time there.
Our fourth year at Mousses and we have already reserved for next year! It's like visiting family – Zois and Eleni make everyone feel so welcome and our son absolutely loves the Children's Club and all the wonderful nannies who take such great care of him. The food is amazing from the on-site restaurant with daily specials to choose from. We are looking forward to next year's holiday already!!
We had a wonderful holiday at Mousses Crèche with our 3-year-old. He loved the nursery and was keen to get there each morning. We were able to relax and explore while he was looked after in the mornings and we enjoyed some great quality family time in the afternoon. The staff from both Simpson Travel and the resort were extremely helpful and friendly. Would thoroughly recommend.
The swimming pool at Mousses is one of the best I've swam in. Spotlessly clear and deep enough for children to practise diving in safely. We often had it to ourselves. The gardens are beautiful – a lot more grass and greenery than I was expecting and safe for children to run around barefoot. The evening food was just as good as many a taverna and the option to have it delivered to the villa was very welcome when our 3-year-old had crashed out asleep early one evening. A very special holiday that I really hope our children will remember.
Our stay at Mousses has definitely been the best family holiday we've ever had. The children's club is fantastic and Natasha and her team are first class. The children are going to remember very happy memories and new friends. Lefkada Town is beautiful at sunset with lots to see and do. All the staff were fantastic, especially Andy and 'Panta' who the boys loved.
We had a fantastic stay. If you have children in the 3 to 10-year-age range I would say this is as near to a perfect holiday as it is possible to find. Very safe environment; good children's menu (and very flexible); children able to run around very safely; good children's club to allow some parent time; great pool; good location. We will return.
If you are looking for a holiday that is a home away from home with top-quality childcare, lovely pools, a small shop a stone's throw away which seems to sell everything you need to keep young ones happy, plus the most beautiful beaches a few moments away, come to Mousses. A slice of paradise for young children and grown-ups alike.
My son said the Mousses Crèche was better than Disneyland! This is our fourth trip to Mousses, we will definitely be back again next year!
Simpson Travel really do understand what families with young children want and need from a holiday abroad and have certainly delivered this year. Mousses is a fantastic resort with first-class staff. We loved it!
If a travel agent chooses to holiday somewhere it should be good. If they go back with their family and friends eight months later it has to be pretty special and Mousses is. Finding a children's club this good and run this well by Natasha and her team is so rare even in a huge resort and Mousses combines that incredible level of personal service in a boutique villa property with the best childcare in the business. Thank you so much for the needed rest!
We have just returned from a heavenly week at Mousses. Our daughter LOVED the Children's Club especially the movie night (aka parents' date night). We had a fantastic relaxing week swimming and visiting the beautiful beaches on Lefkada. Mousses is an incredibly friendly and, most importantly, child-focused resort. Everything on our trip went smoothly. We will definitely be returning. Thank you Simpson Travel.
Our best family holiday to date, wonderful from start to finish – we will be returning! Thank you Simpson Travel!
The best children's club we have had on holiday, fantastic accommodation, grounds and pool, combined with exceptionally friendly and efficient staff. Thank you to Simpsons for a wonderful holiday.
Mousses is the perfect resort for travelling with small children – I never knew it could be this simple or relaxing! They've thought of everything and the staff there make you feel like family. They cannot do enough for you and our daughter absolutely loved the crèche. The standard there was exceptional and I wouldn't hesitate to leave her with any of the nannies. We will be back – thank you!
Mousses ticked so many boxes for us – it really was perfect, especially for our 19-month-old son who loved every minute of his stay. We will definitely return, hopefully next year! Thank you Simpson Travel and all the wonderful staff at Mousses.
All the staff and reps at Simpson Travel go the extra mile, and our holiday exceeded all expectations. Beautiful villas, delicious food, relaxing and easy.
Mousses was so much more than we could have hoped for. Travelling abroad on holiday for the first time ever with our two children, aged 8 and 4, we just didn't really know what to expect, or the experience to measure against. As our first holiday, we were hoping for a balance of satisfying both the children and adult needs and Mousses gave us this in abundance. We used the crèche for afternoons, which gave my wife and me a few hours to relax by the pool/beach or drive and explore the island, knowing the children were being taken care of. Also, the configuration of the place made it safe for us to eat and drink in the evenings knowing that the resort was secure and safe for the children to run around with friends they made. I would definitely recommend Mousses if you want to have some grown-up time whilst taking the children.
We had a well-deserved rest and amazing holiday with Simpson Travel. The accommodation and facilities were brilliant and pool time could not have been more relaxing and fun. Thoroughly recommend and we will be back to enjoy in future. Thank you.
Our second year at Mousses, as we loved it so much last year. You make everything stress free and easy which is just lovely when travelling with young children. The villas are so comfortable with everything you need and the facilities are excellent, we didn't want to leave that fabulous swimming pool behind and we will also miss the massages!
We stayed at Mousses and I would like to highlight the impact of the staff at the property, who really made our stay very enjoyable. Yolanda in particular was fabulous with our children, who were actually very sad to say goodbye to her. The Simpson Travel reps, Paul and Susie, were also very helpful and friendly. I have recommended the holiday to numerous colleagues already and I have only been back at work two days!
We had a wonderful holiday and our son (almost two) had an even better one! Totally reccomend as a toddler-friendly holiday. Pool was amazing, sunbeds plentiful, bar service brilliant – food to the terrace a wonderful touch. Natasha, Molly and Grace in the crèche were fantastic and provided really high-quality childcare for our son whilst he was there (half days). Thank you!
Second visit to Mousses and we will go again. Came home very relaxed and the crèche was amazing for our daughter with special needs.
Mousses thoroughly exceeded our expectations, and not only do we intend to visit there again but we also fully intend to use Simpson Travel to help us with future holidays as well! Things could not have been easier, and we thank everyone for the most perfect holiday!
Thank you Simpson Travel for making our first holiday with our 3-year-old twins as stress free and enjoyable as possible. The staff at Mousses were fantastic and Natasha and her team at the crèche were brilliant, the children asked to go even on the days they weren't booked in which is praise indeed. We will definitely be back.
We never thought travelling with two small children (aged 3 and 9 months) could be so relaxing! The Mousses team really thought of everything and go out of their way to help. Well-equipped villas, delicious food, gorgeous setting and pool and first-class childcare. We had a wonderful time and will definitely be returning!
We never normally book packages but being 30-weeks pregnant and with a toddler in tow it was brilliant and knowing Simpson Travel were there made the world of difference in terms of reassurance and support. We didn't expect any assistance at the airport so that was a pleasant surprise and Susanne at the villas was a delight. We didn't use the children's club but Natasha and team seemed excellent and we would have happily tried it if we had been there longer. Overall it was a fabulous holiday and I'd love to know when 2017 prices come out as I will definitely be booking again (if not for September time if anything is left!) Thank you for giving us a fab week.
We stayed at Mousses and it was excellent from start to finish. It made a holiday with children a pleasure, from the welcome hamper on arrival to the excellent quality of the children's club. We never repeat a holiday but we are very tempted to return!
Our first time booking with Simpson Travel and the level of service was the best we have received. The staff were always available and helpful, for us having a crèche was the best as it gave us quality time as adults and also fun time for our son.
Our choice of Greek properties is as diverse as the islands themselves, ranging from simple seaside charm to genuine luxury and style. Much of our portfolio is privately owned, and price alone is therefore not a universal guide. We contract all our accommodation in person, and each property has its individual appeal. To help you make the right choice based on your own priorities, we have devised a simple grading guide to be considered in conjunction with each individual property description, awarding up to a maximum of five stars for the below categories.
* For further clarification on Facilities and Amenities, please view the 'Details' tab for each property or speak to one of our experienced sales consultants.
Charmingly traditional, Lefkada is an authentically Greek holiday delight fringed by award-winning beaches. The stunning colours of the landscape are a vibrant force of nature; uplifting, brilliant shades of shocking pink, green and translucent turquoise. Central to all this is Lefkada Town, with its pretty car-free streets, excellent choice of restaurants and waterfront bars and lovely bohemian vibe. It is well-suited to both couples and families and Lefkada is an excellent choice for one of our popular kids' clubs.
To make the most of your luxury holiday in Lefkada, we offer a selection of handpicked villas and a stylish adult-only Simpson Hotel so you can enjoy this beautifully relaxing Greek Island to the full.
---

Explore our pre-bookable experiences in Lefkada
---
View holiday Booking Conditions
Simpson Travel in the media