Honeymoons in Europe: our most romantic destinations
Honeymoons in Europe: our most romantic destinations
After weeks of wedding planning, the honeymoon is a time to allow roles and responsibilities to loosen their grip in favour of fine romance, sensual pleasures and celebrating each other unreservedly. After all, you're never going to have a better excuse! If you're dreaming of an unforgettable post-nuptial escape that's also just a short-haul flight away, we've found the perfect excuses to put normal life on hold for just a week or two longer...
---
The Rou Estate, Corfu
Back in 2017, our Operations Director Ed and his new wife Francesca chose this sublime and romantic spot for their honeymoon in Greece. They could have gone anywhere, but Corfu's magical Rou Estate had everything they were looking for…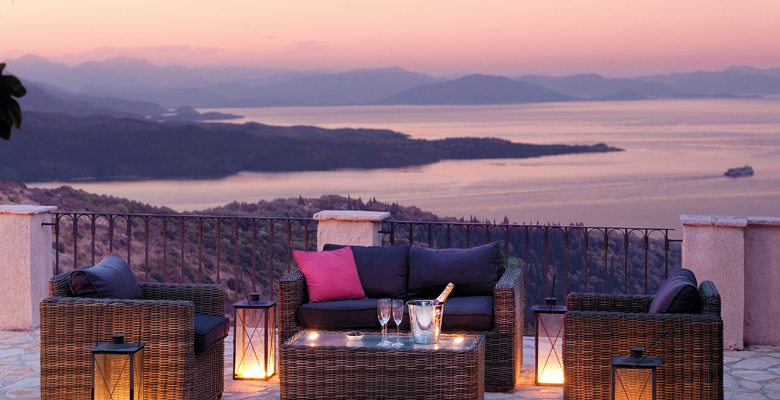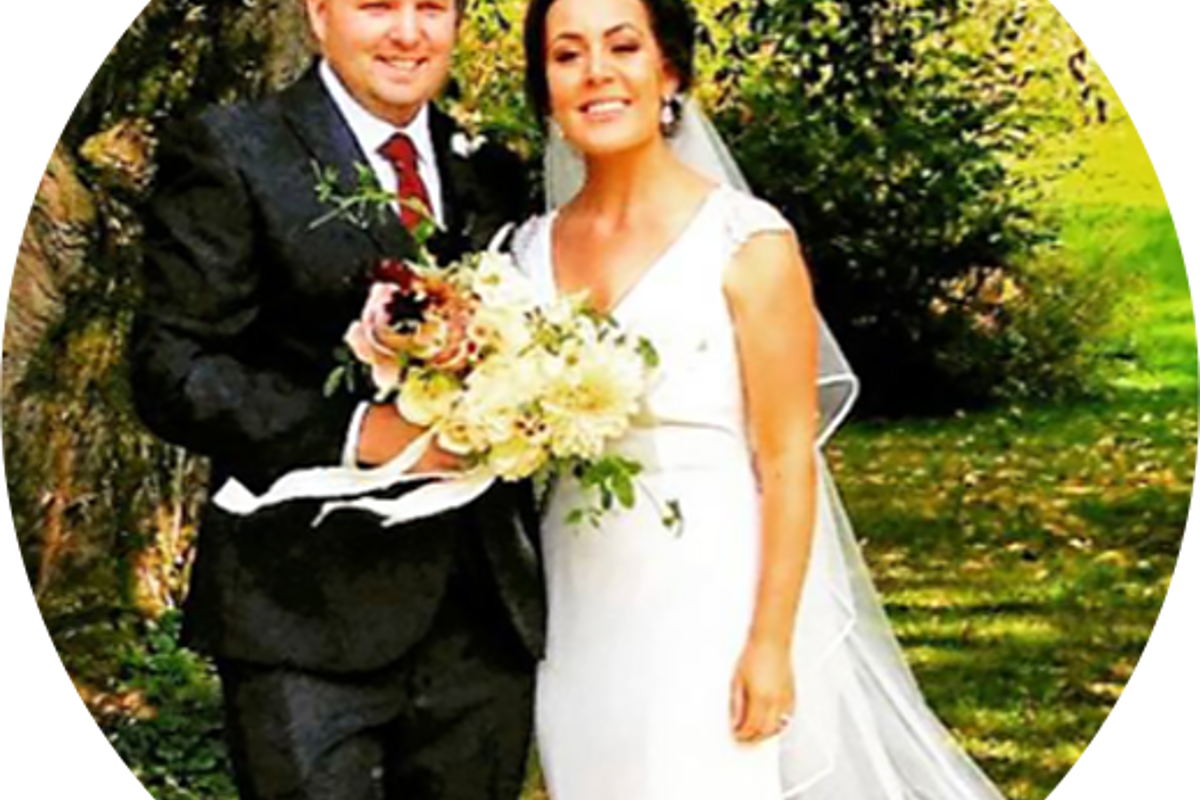 "They had laid rose petals on our bed and our dressing gowns were neatly arranged, inviting us to unwind. We had a daily delivery of fresh croissants too – they were hanging in a bag on the door when we finally emerged from our long, lazy, morning lie-ins. It was the little details that made all the difference, delivered with so much genuine care and attention that we both felt very special."
Ed & Francesca, 2017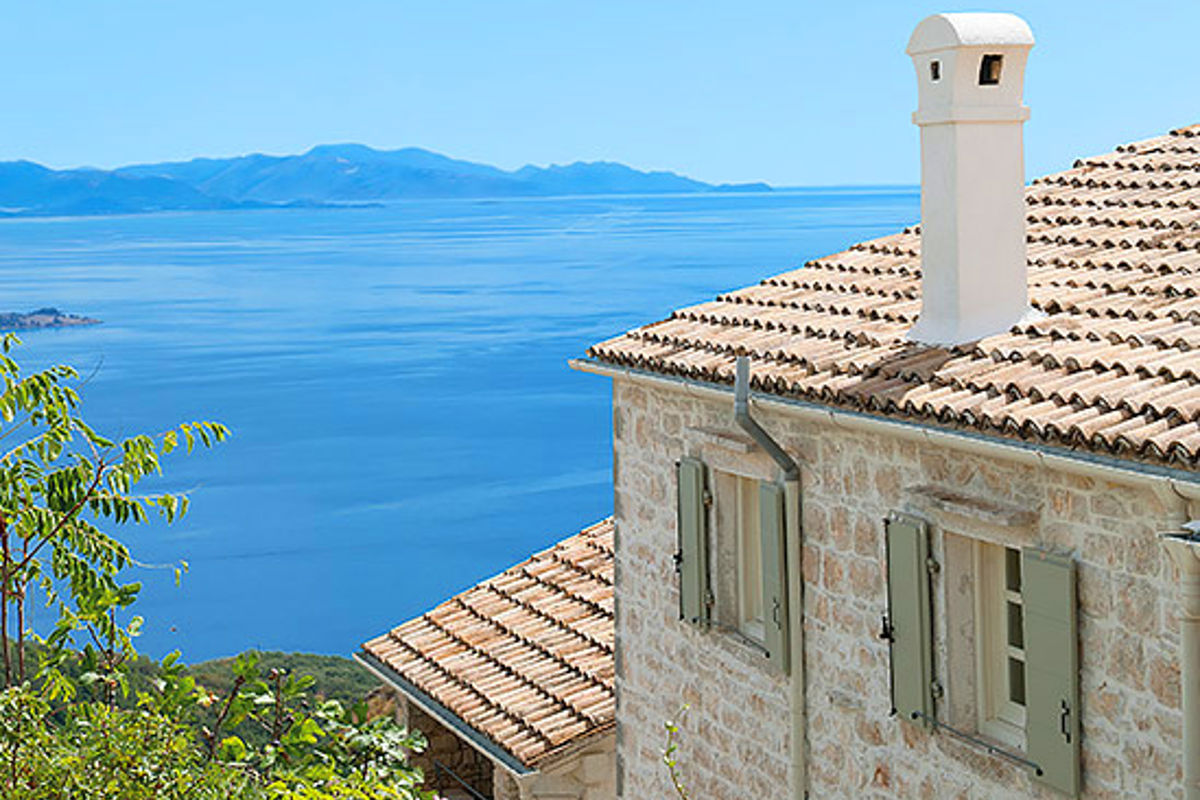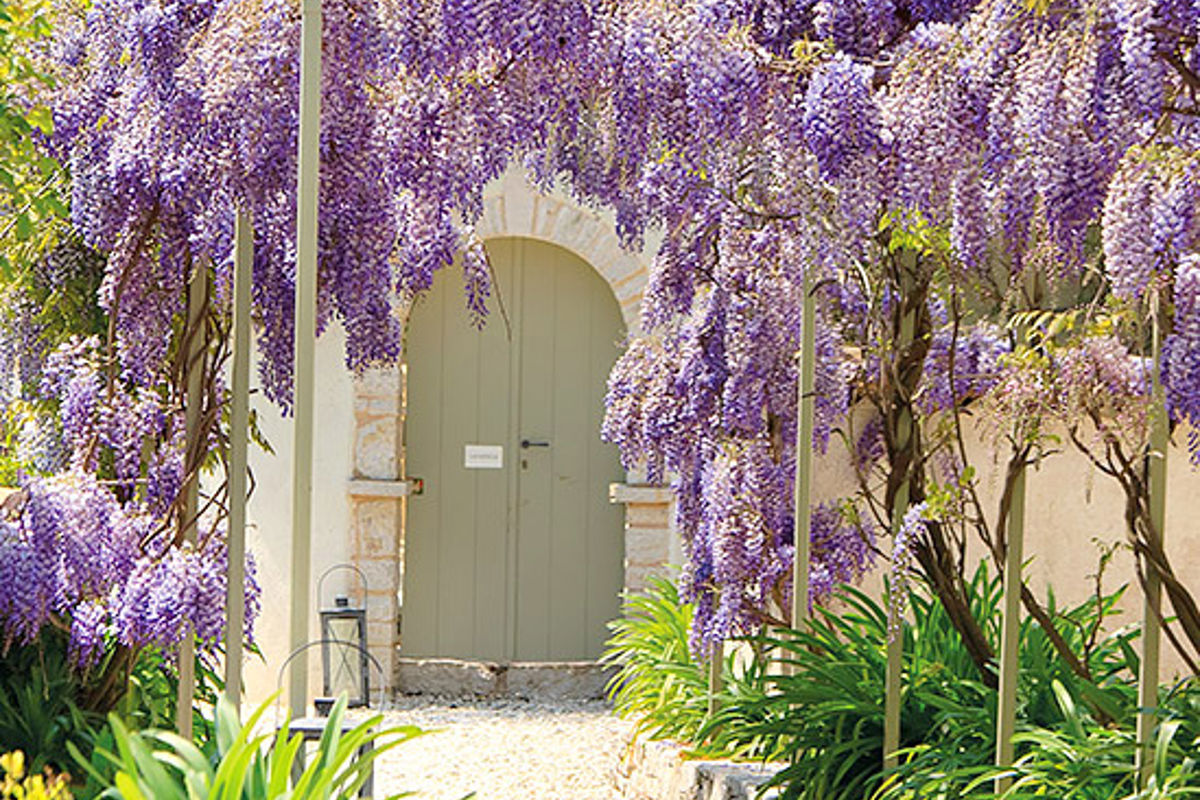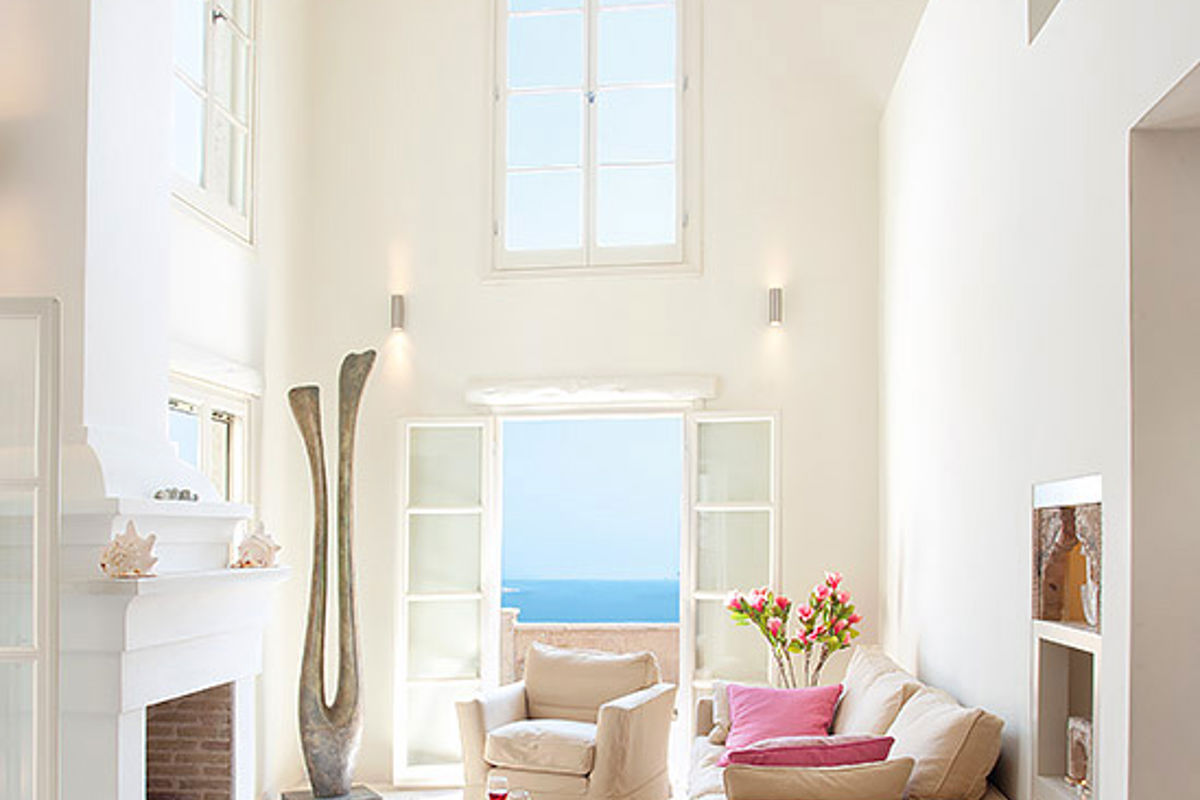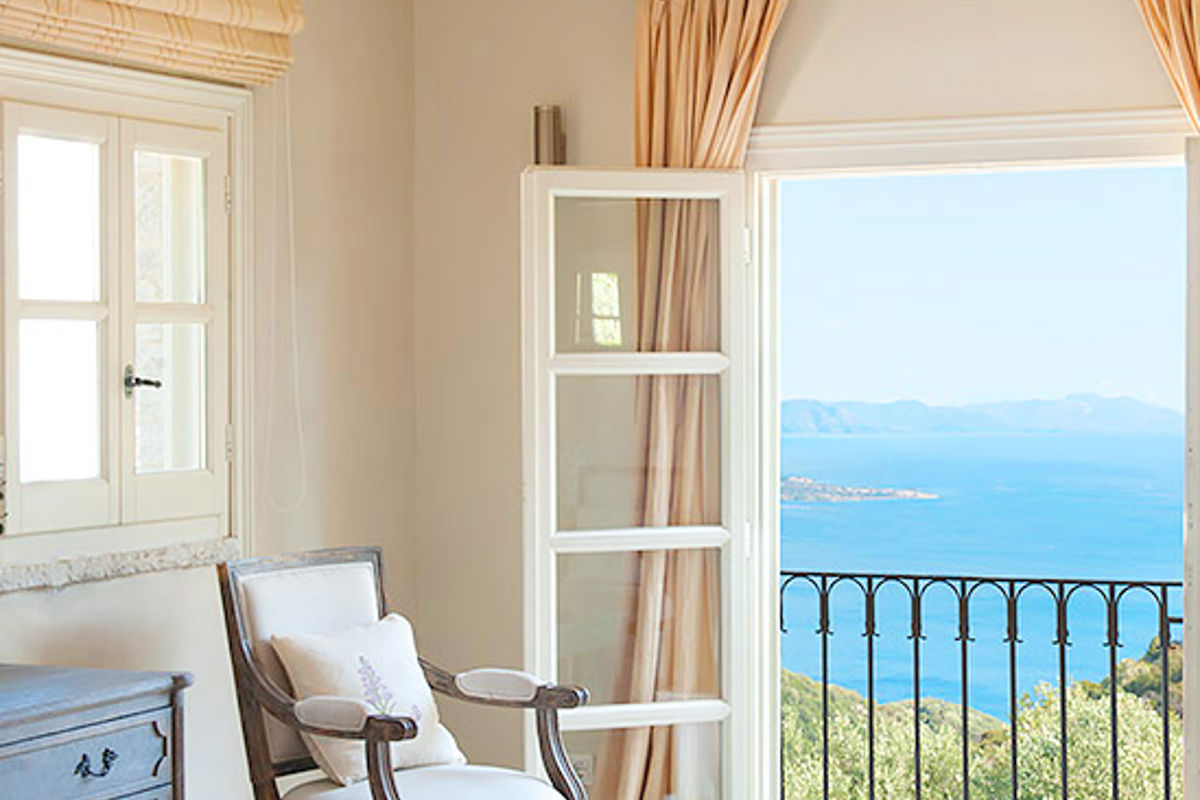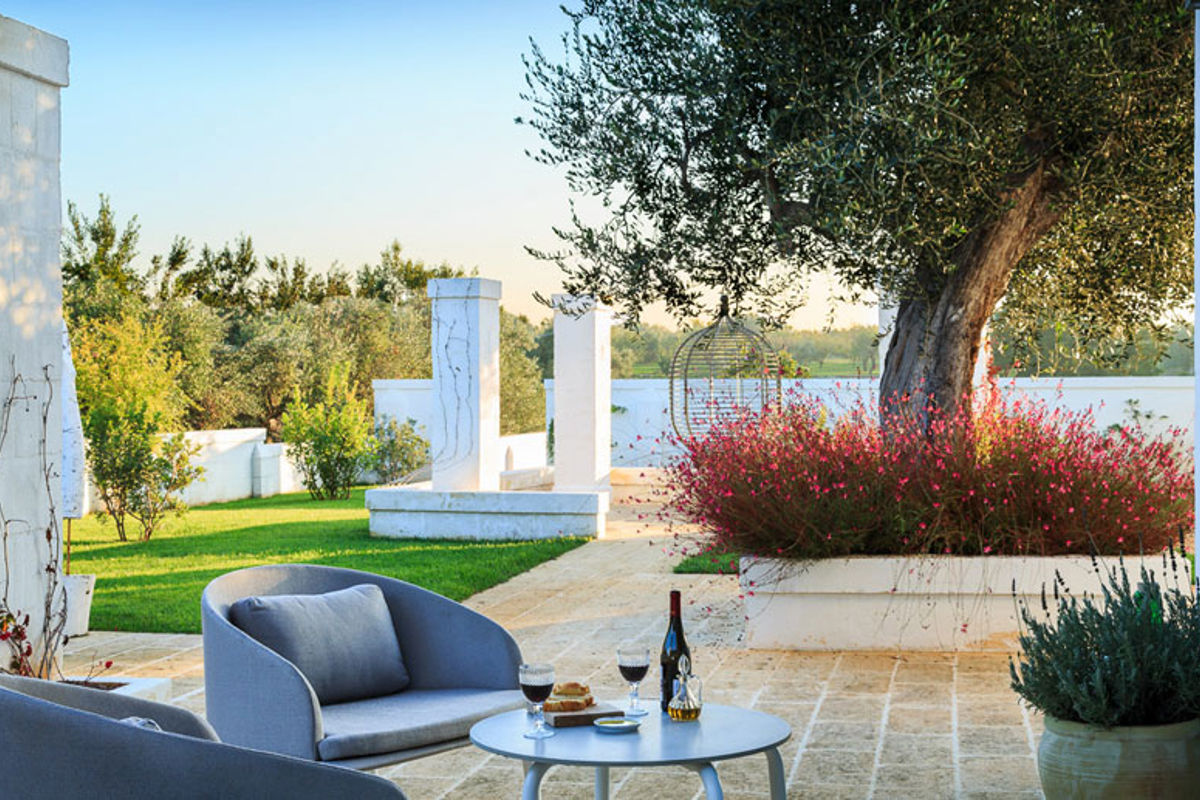 Masseria Le Torri, Puglia
Every honeymoon deserves a little passion and this unique Adult Only Hotel was literally built on it: a labour of love by its owners who spent ten years meticulously restoring the ancient building to its former glory. Walk into any of the nine suites and the simply elegant and slightly whimsical interiors ensure that time alone together is anything but ordinary.
And if it's pleasure you're seeking, Puglia rolls out the red carpet with consummate hospitality. As well as the choice of exclusive beach clubs nearby, the vibrant Old Towns of Conversano and Polignano a Mare lay on a feast of history, culture and very, very good food and wine.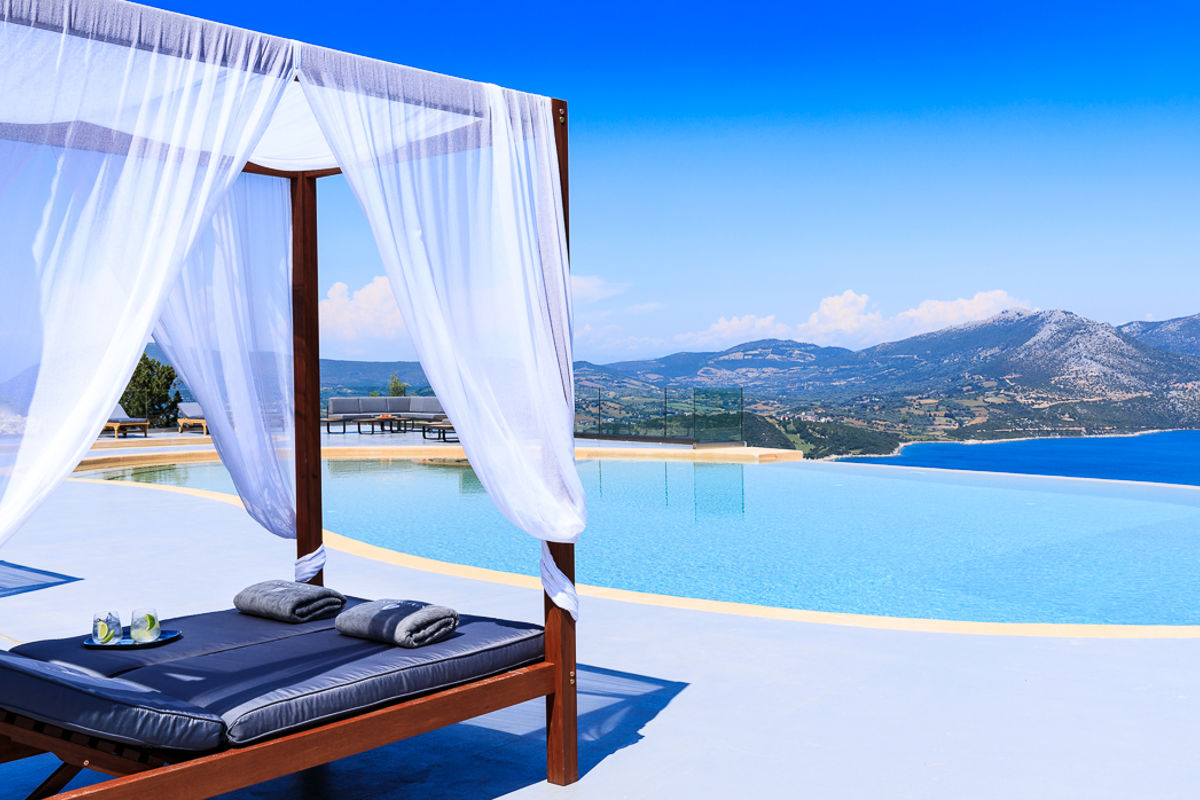 Katouna Suites, Lefkada
The ten contemporary Katouna Suites have been designed with real flair and imagination. Cut cleverly into this dramatic landscape, each suite has a terrace or balcony overlooking the dazzling waters, and all are beautifully appointed. For honeymooners, we recommend the two magnificent penthouse suites with panoramic views and lots of space to relax, both inside and out.
Your Simpson Concierge is on hand to help you book boat trips, make dinner reservations or point you towards one of the islands many idyllic beaches. And if you are in need of a little pampering, the hotel also has a treatment room with massage available on request.
White Orchid, Sivota
'Blissful'… 'Wonderful'… 'Totally relaxing'… The intimate White Orchid is an Adult Only Hotel that invites superlatives. On the edge of Sivota, this little gem boasts one of the most stunning views in our entire Greece portfolio, each of its eight suites overlooking the sparkling Ionian Sea, where dolphins bob up above the blue and Paxos and Corfu float like shadows in the distance.
Expanses of glass panelling maximise the light and make the most of those spectacular views, whilst the drifting scent of jasmine, bay and bougainvillea enhances the sense of calm that begins each morning in your sumptuous bedroom.
Find out more about White Orchid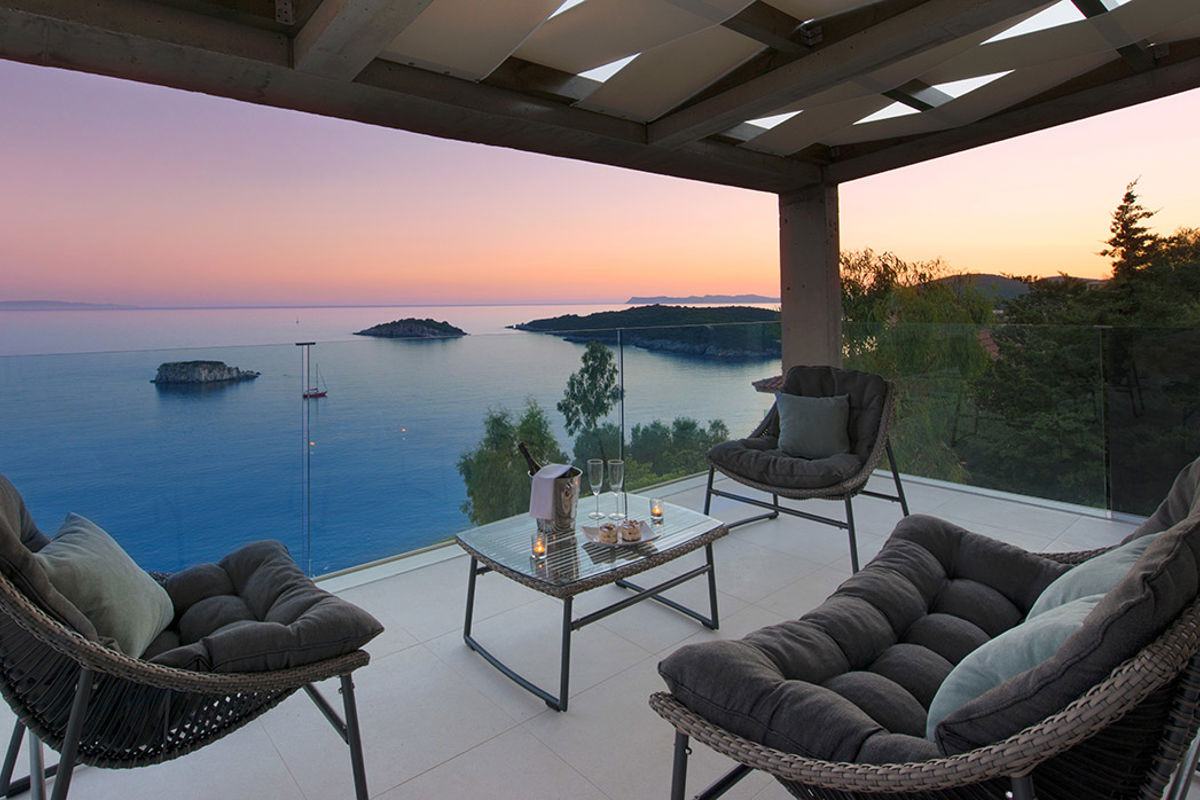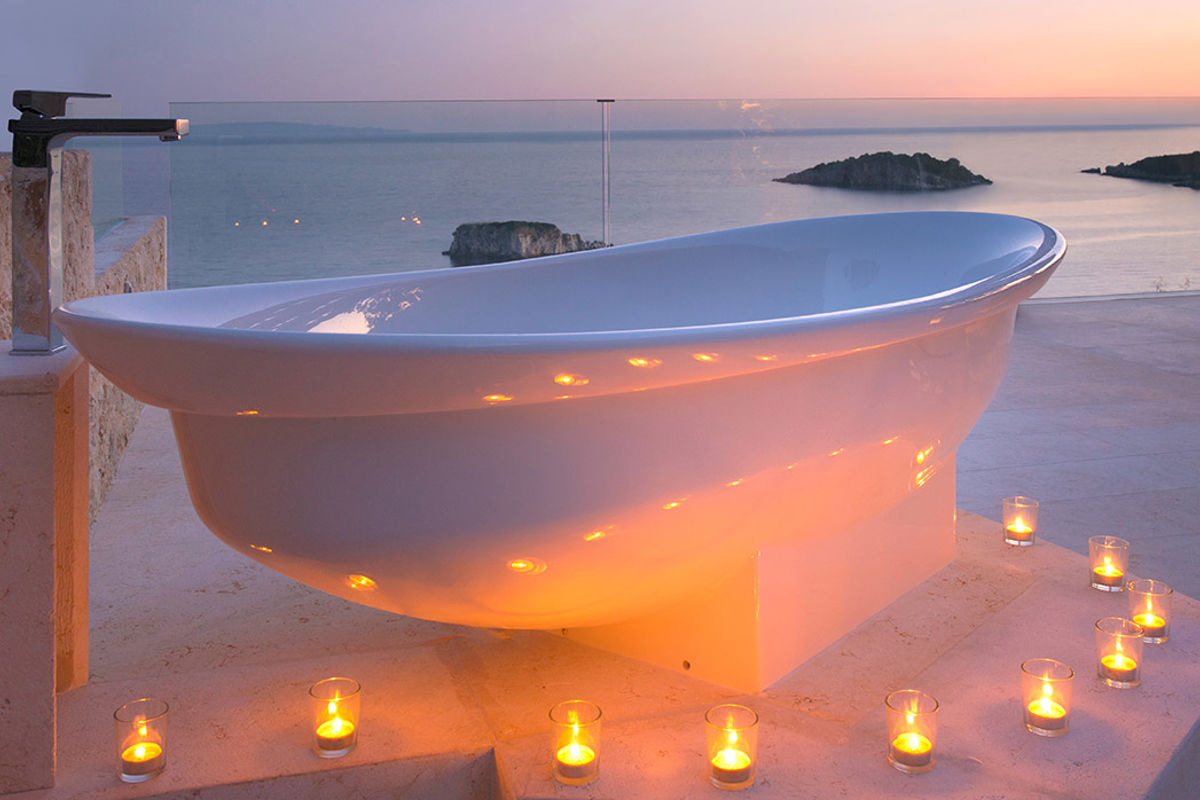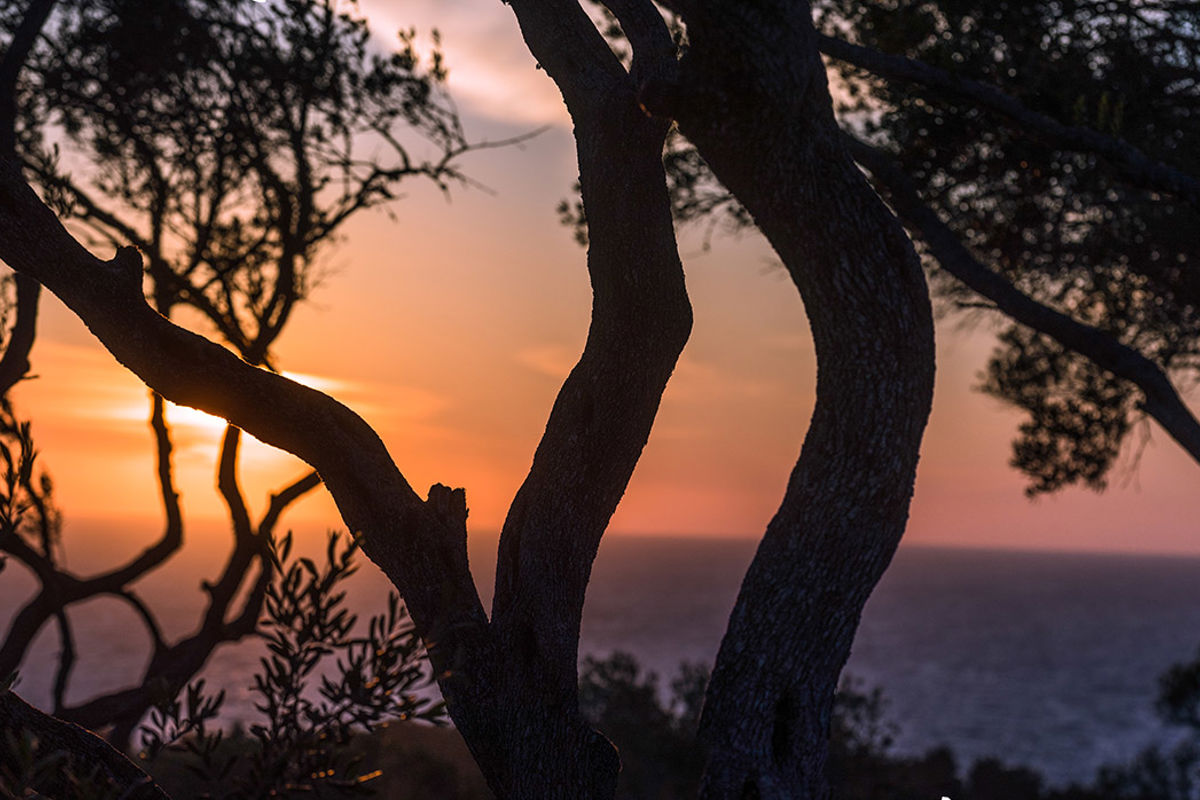 Olive Cottage, Paxos 
Olive Cottage is exactly the kind of property we love, a charming blend of old and new in a convenient yet secluded location. Surrounded by some of the most picturesque olive groves on the island, it's a neat combination of traditional Paxiot stone and charming, air-conditioned comfort.
Newly refurbished, Olive Cottage is bright and airy with a double height living room and simple white décor. There's a nicely sheltered terrace in front, with views over the olive trees to the sea. This is a lovely spot to have breakfast and plan your walk for the day, laze away the afternoon with a book, or enjoy a drink and the nightly spectacle of a fiery Paxos sunset.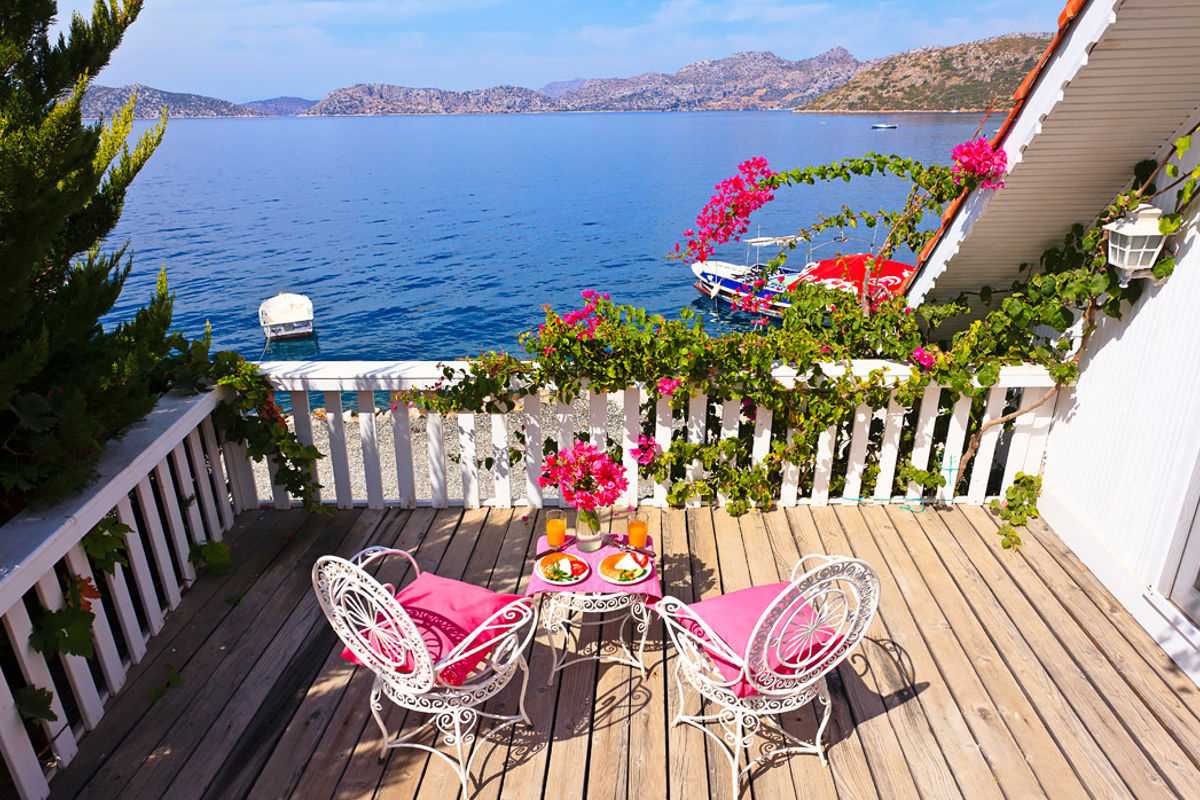 Waterfront Cottage, Bozuburun
This beautiful seafront cottage set in the pretty fishing village of Söğüt is probably the most sought after property on the Bozburun Peninsula. Waterfront Cottage is classically romantic and sunsets can be enjoyed from either the ground floor patio or the spacious bedroom terrace.
For those seeking a secluded spot, the private pool is slightly tucked away surrounded by lush vegetation and manicured gardens. In front of the pool and facing the sea is the barbecue area where you can slowly cook the freshest of fish just caught by one of the local fisherman!
Find out more about Waterfront Cottage