Explore holidays in Meganissi
Local life potters along as it's done for centuries and there are no bustling resorts on Meganissi, just three flower-filled villages – and yet you'll still see luxury yachts moored in the harbours. Warmly welcoming, this island is also beautifully unspoilt; its coastline dotted with gleaming white beaches, some accessible only by boat or kayak. Inland, the rolling hills make for wonderful walking country, with shady pine forests and spectacular blue seas beyond.
To complete the picture, we offer a selection of handpicked luxury villas on Meganissi. 
---


Explore our pre-bookable experiences in Meganissi
---
A selection of our holidays in Meganissi
* Prices include seven nights' accommodation, flights and transfers/car hire, based on the lowest rate for maximum occupancy.
Our guide to Meganissi
Introduction to Meganissi
What's in a name? 
Meganissi is Greek for 'Big Island', and yet, at 20km2, it takes just an hour to drive around its perimeter. It's one of ten small islets off the Lefkada coast, along with Skorpios, Kalamos and Kythros, and it's the most populated – there's something about the lifestyle that makes it feel like home. In Meganissi, three villages take centre stage and form the hub of island life: tiny Vathy on the north coast, Katomeri further inland and Spartochori, which dates back to the 1700s and is perched on a plateau above Porto Spilia.
Lush landscapes, Luxurious living
Meganissi is a very green island, with olive groves sprawling across hillsides and bougainvillea blossoms as commonplace as the abundant and colourful wild flowers. The undulating countryside echoes the peaceful ebb and flow of the turquoise waters lapping onto pebble beaches, as well as the slow-and-steady rhythm of daily life. This harmonious juxtaposition of natural beauty and relaxed existence is heightened by the discreet luxury of the island's accommodation: just one of the reasons why the rich and famous often choose Meganissi for their sunshine indulgence.
As (in)active as you want to be 
Meganissi makes it easy to be blissfully lazy. Relax at one of the island's attractive beaches or stroll around Vathy before enjoying a long lunch of fresh seafood near the harbour. If you feel like picking up the pace, you've always got the island's well-trodden walking trails and the biking tracks – the Simpson Travel office has bikes for hire. You might also like to try your hand at kayaking or sailing, or just take your foot off the gas completely and settle down by the clear blue water to admire the armada of ultra-modern yachts and local fishing boats bobbing around.
Full of character and charm 
The islanders' welcome is as warm as the sunshine on your back. Tourism is important here, although the approach is always laid-back and leisurely, with the gentle rhythms of daily life at constant play around it. Explore the west of the island to find farmland and Meganissi's one and only vineyard, or stay in the north to watch boats gathering in the bays. On your travels, you're as likely to see the women's intricate embroidery skills in action as you are the traditional net-mending dexterity of the local fishermen.
At a glance
Currency

Euro

Flight Time

3 hours 15 minutes

Time difference

+ 2 hours

Language

Greek

Visa required

Not for UK citizens
Food & drink
A taste of Meganissi
Meganissi's restaurants offer traditional fare, such as moussaka and Greek salad with juicy sun-ripened tomatoes, as well as fresh seafood. Local boats reliably provide a 'catch of the day' to tavernas all over the island, with sea bream a speciality. Other favourites include grilled kalamari (squid), bourdeto (a peppery fish stew) and gavros (small sardine-like fish, either fried or marinated). Meals often begin with a variety of small mezedes – divine dips including soft-roasted aubergine mashed with garlic, stuffed vine leaves and courgette flowers. Skillet-cooked saganaki also has many guises, from golden pan-fried cheese to prawns simmered in tomato sauce. Follow with the freshest fish or meat, simply grilled or baked, then end with sun-ripened fruit or a heavily honeyed nutty baklava and strong coffee.
Meganissi Tipples
Although ouzo is Greece's best-known tipple, you're almost certain to come across Tsipouro (or raki) too. This clear, potent spirit is made from grapes and is typically served in small glasses as a welcome drink or after your meal. If you're eating fish, it's traditional to drink the pine-flavoured retsina.
Eating Locally
The three villages and the smaller Atherinos Bay have some terrific places to eat that offer fine dining alongside traditional Greek dishes. A good number are on the water's edge – including the island's favourite fish restaurant, on a small quay in Vathy – so you can get to them by car or boat. Once you're settled, allow the waiters (and even the owners) to show you the day's freshly caught fish and other daily specials.
Spartochori has a good pizzeria and, like Katomeri, offers diners a range of memorable experiences in its family-run tavernas. You can enjoy a tasty barbecue grill, sample a heady combination of Greek food and live music, and even watch – and try – a spot of Greek dancing yourself. Alternatively, seek out the taverna with the lush green garden next to Agios Ioannis beach. In the daytime, you can enjoy an indulgent breakfast (lunch, tea or dessert!) at one of the island's bakeries or patisseries. There's one overlooking Odyseas Marina in Vathy that has a relaxed atmosphere and delicious treats.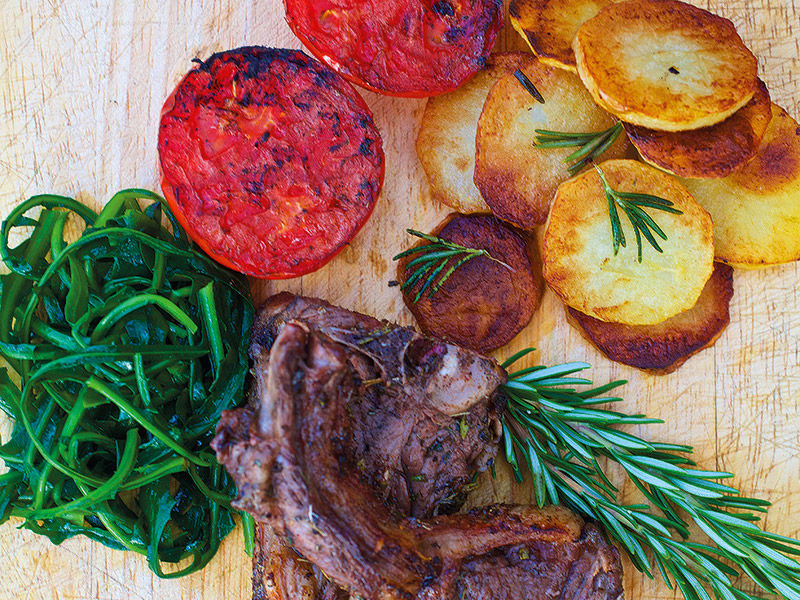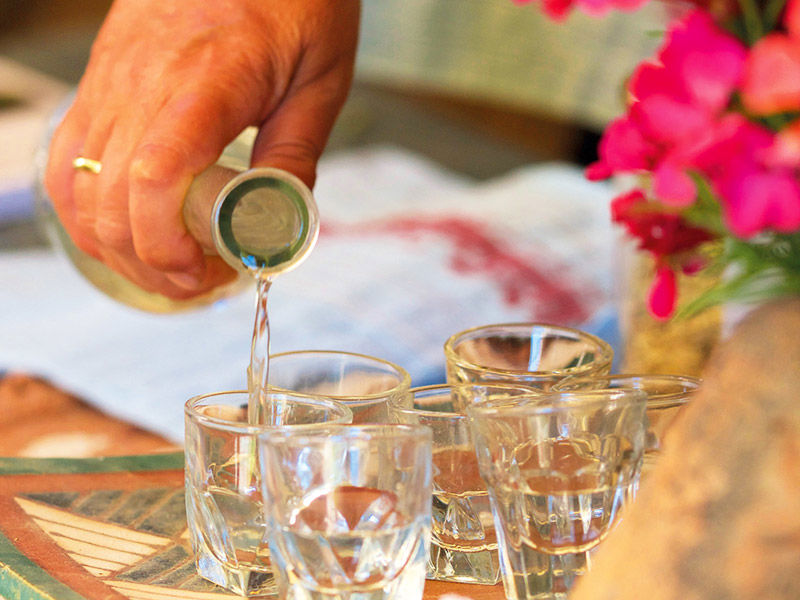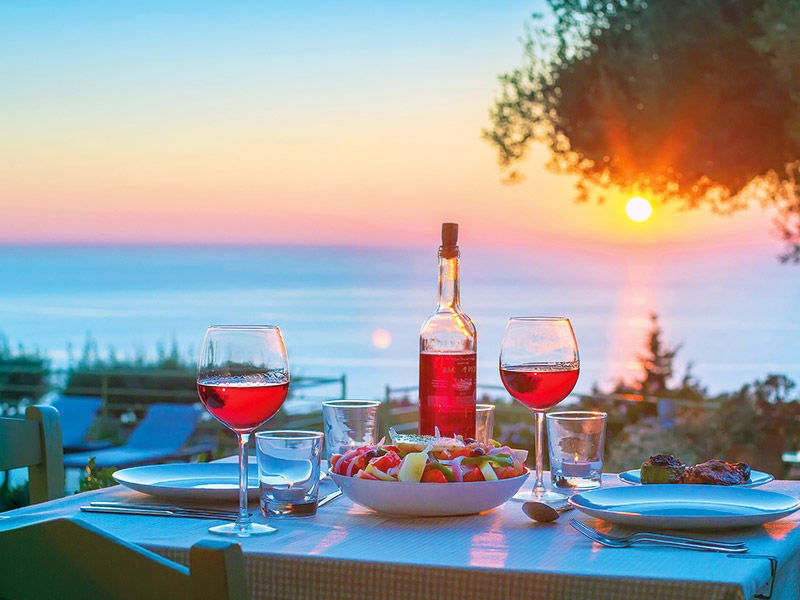 Beaches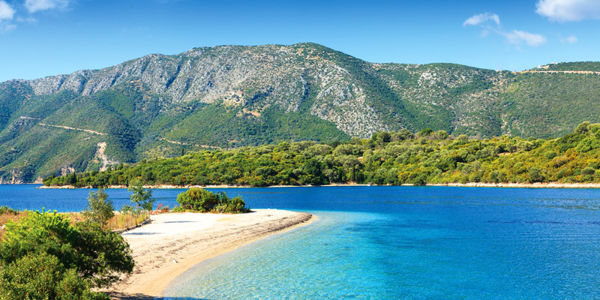 Stravnam
On a spit of land protruding into the Meganissi Channel, opposite Thilia Island, Stravnam is a gently sloping beach with small stones and great views: see the sun set behind Lefkada.
Getting there...
Stravnam is a 20-minute drive from Vathy and you can park by the roadside.
Footnotes...
Although there are no facilities, Stravnam has enough trees to provide shade.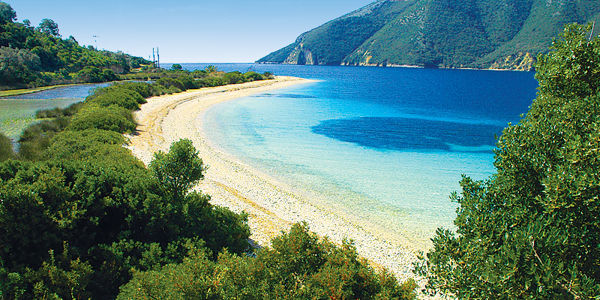 Agios Ioannis
Named after the little church of Agios Ioannis, this is a long, narrow pebble beach that rarely gets crowded – despite being excellent for snorkelling.
Getting there...
Agios Ioannis is a 20-minute drive from Vathy, with parking in front of the church and by the roadside.
Footnotes...
There's a restaurant nearby with its own private pontoon and a grassy area with tables under the trees.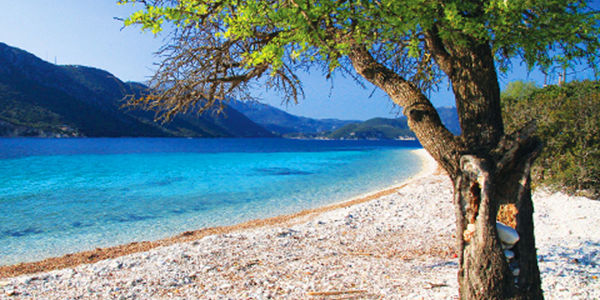 Agrilia
This long curving beach of pebbles, then sand, has beautifully clear waters, so it's ideal for swimming and snorkelling. The nearby wetland is a haven for many species, including heron.
Getting there…
It takes 25 minutes to drive to Agrilia from Vathy.
Footnotes…
There are no facilities here and the wetland can become stagnant in summer. Even so, it's a favourite with the locals.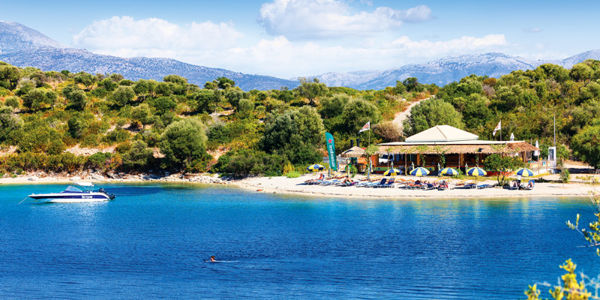 Fanari
This is an excellent family beach, thanks to its shallow turquoise waters, fine small stones and the beach bar that serves snacks and refreshments.
Getting there…
Fanari is a ten-minute drive from Vathy and you can park behind the beach.
Footnotes…
If you follow the dirt track, you can walk to the lighthouse (fanari). The bar hires out sunbeds and there are beach volleyball contests in August.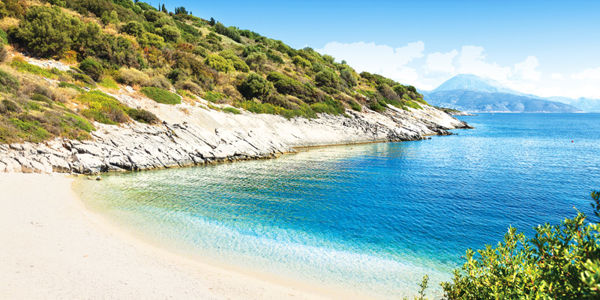 Limonari/Mikro Limonari
These attractive beaches are close neighbours. Enjoy an early morning swim in the translucent water, watch the sun rise over Kalamos Island, then explore the marine life around the rocks.
Getting there…
The beaches are a ten-minute drive from Vathy. Limonari is easier to find than its smaller neighbour, which isn't signposted from the road.
Footnotes…
The path down through the trees to Mikro Limonari is quite rocky, but it's the quieter option in August when Limonari can get busy and there's a cantina for refreshments.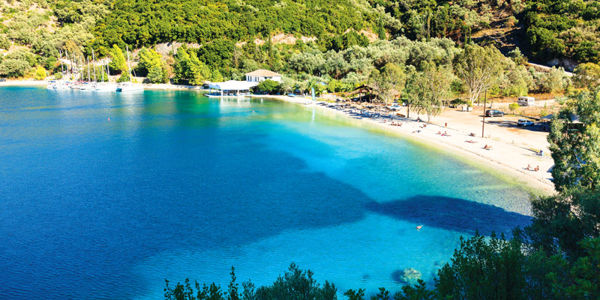 Spilia
This wide beach has a gently sloping pebble shoreline and a couple of bars and restaurants too, making it a pleasant and convenient place for lounging.
Getting there…
This beach is just outside the small port of Spilia and a ten-minute drive from Vathy.
Footnotes…
Sunloungers and parasols are available and there are trees providing shade too.
Things to do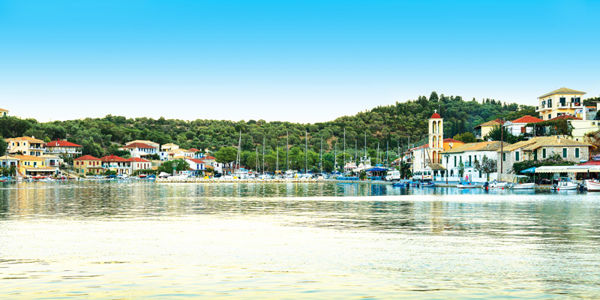 Hire a boat
This is one of the best ways to explore the coastline and nearby islands, including Skorpios, home to the late Jackie and Aristotle Onassis, where there's one beach you can moor up on. Our local representatives can give you details. There's no licence required.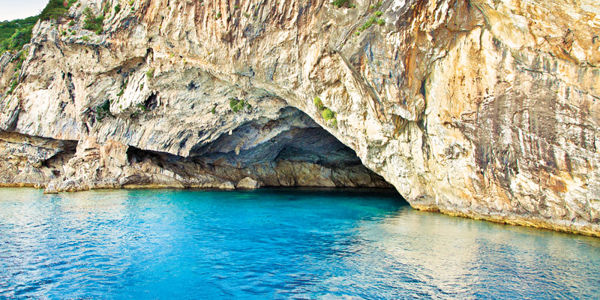 Make a wish in Papanikolis Cave
This cave is on the tail of Meganissi and included in the excursions that leave from Vathy. On the beach at the far end of the cave, you can add to the piles of rocks, carefully balanced on top of each other, and make your wish.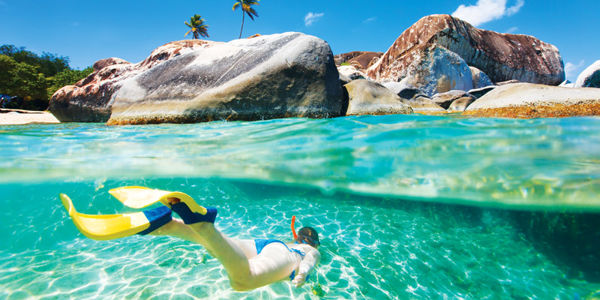 Explore the marine life
Snorkel your way to a better acquaintance with the local sea life, with the most fish at Korokofolia, Limonari and Loutrolimni, and a sandy seabed at Agios Ioannis and Agrilia. Swim inside the Papanikoli Cave, then look out to see sunlight illuminating the shoals.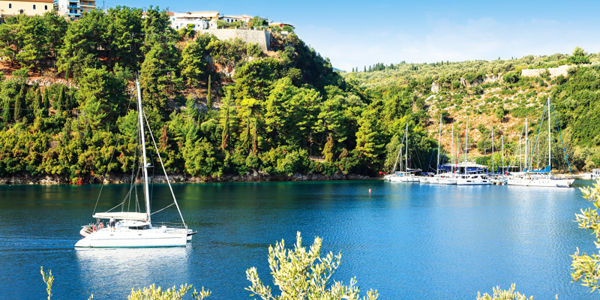 Take a stroll from port to cliff top
After seeing the port at Spartochori, it's likely to take 10-15 minutes to reach the cliff-top village via the steps from the bay. Stroll along streets of stone cottages with whitewashed walls before relishing the day's catch in a local taverna.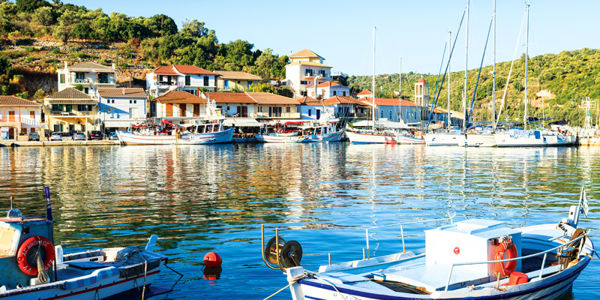 Mingle with the locals
Pretty Katomeri has the essentials: tavernas and colourful kafeneion. Just 1km away, Vathy is a charming village hosting fishing boats and yachts within its attractive harbour, and restaurants offering local fare.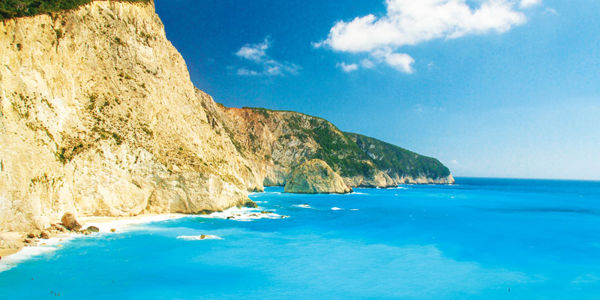 Take the car ferry to Lefkada's East Coast
It takes 40 minutes and you'll pass Skorpios and Madouri Island, where the poet Valaoritis once lived. On arrival, follow the coastal route – there's windsurfing at Agios Nikitas – or go up into the mountains for scenic views and traditional villages.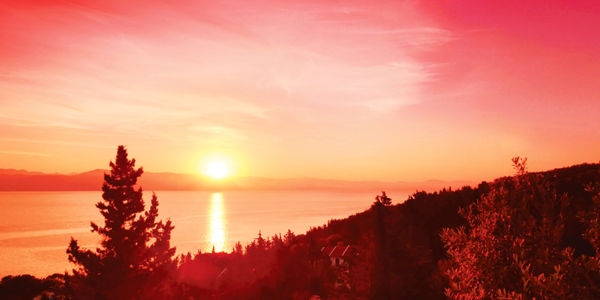 See it all, from Stefani Square
At the edge of Spartochori, there's an impressive panorama over Spilia Bay, Lefkada, Skorpios and mainland Greece. Go at sunset to see the sea and mountains turn pink.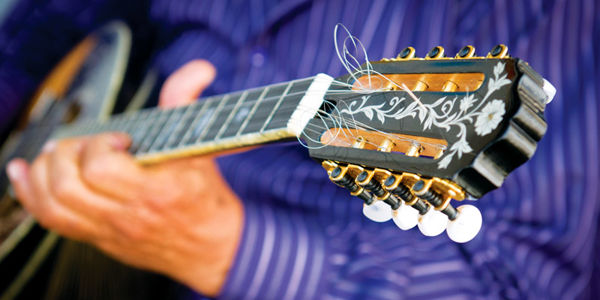 Dance the night away
If you're exploring Spartochori on a Thursday evening, head for Lakis (a family taverna). Learn some traditional Greek dances and see Joanna with a table on her head!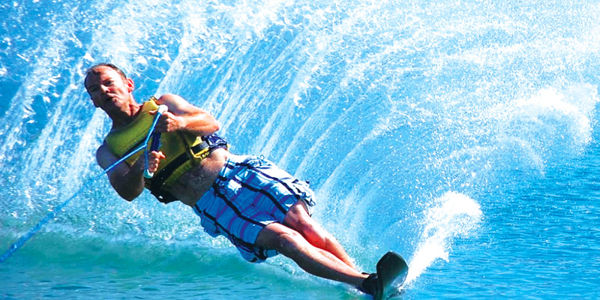 Enjoy the watersports in Nydri, Lefkada
Just 20 minutes away by boat, Nydri has waterskiing and wakeboarding lessons for all levels – or try your hand at a sailing course.
Events
Easter is the biggest event on the Greek calendar, marked by traditional processions, masses and feasting. The date changes each year and is often later than in the UK.
What's on in May
1 May
Labour Day is a public holiday, celebrated with picnics and the gathering of spring flowers. Many shops close but restaurants remain open.
21 May
The Ionian Islands commemorate their official unification with Greece which took place in 1864.
What's on in August
15 Aug
The Feast of the Virgin Mary (Apo Kimisis tis Panagia), a major celebration held on Panagia Island by Gaios harbour.
End Aug/early Sep
The fortnight-long Paxos music festival features Greek and international artists playing mainly classical music.
What's on in September
8 Sep
The Virgin Mary's birthday (Genisis tis Panangias) is celebrated throughout Greece with religious services and much feasting.
What's on in October
28 Oct
'Oxi' Day ('No' Day) celebrates the Greek refusal of Italian occupation during WWII with marches, parades and much flag flying. 
The Road Less Travelled
We asked our local representatives in Meganissi to share a few of their favourite 'off the beaten track' experiences. Here are some of their suggestions…
Be mesmerised by the moon 
Just a ten-minute drive away from Vathy, Limonari beach is a great destination for an early evening adventure. Settle in to watch the moon rise over Kalamos Island and notice how, slowly but surely, it lights up the beach and illuminates the sea enough to encourage you to take a dip. While swimming, you can often see phosphorescence in the water too, which is magical.
Learn from the locals 
When you take a stroll around Katomeri in the early evening, you're likely to see the local women embroidering outside their houses. Many of them are happy to demonstrate how they do it and to show you how to make the cotton using traditional techniques. Some sell their beautifully patterned products too, allowing you to take home a truly unique reminder of Meganissi.
Enjoy age-old traditions in Katomeri 
The village of Katomeri, with its stone cottages, generous courtyards and lovingly tended flowers, is one of three on the island and dates back to the 1700s. In its centre, there's a bar that's been in the same family for just as long! Here and elsewhere, you can soak up the ambience with some traditional food, ouzo and wine.
Be and early bird... and catch the fish
Get to the traditional fishing harbour of Vathy for around 7.30am and see the local fishermen bringing in the spoils of their labour. It makes for an enjoyable hour or so, whilst relishing the thought of tucking into the very same catch of the day at one of the island's top quayside restaurants as part of a leisurely lunch or dinner.
Discover Vathy's hidden treasure
While in Vathy, ask to hear the fascinating tale about the crashed aeroplane that's now just below the surface of the bay. The story, which unfolded in 1972, involves an emergency sea landing, a rescue of the airmen on board (performed by local fishermen) and an unusual salvage operation that moved the wreck from the coast of Skorpios Island to Vathy harbour!