Hotel Version Maquis Citadelle
5-star hotel
Gastronomic restaurant
Stylish decor
Shuttle service to Bonifacio
Preferential golf rates
This stunning 5-star hotel is located very close to Bonifacio Citadelle, but with its sleek architecture and contemporary interiors it feels far removed from the crumbling cliffs and medieval streets of Corsica's most photographed old town.
There are 14 super-stylish guest suites, each with its own timber-decked terrace and a floor-to-ceiling view. This is definitely a place for pampering, so why not treat yourself to a soothing massage, or book a private tour on the hotel's own boat to discover the Lavezzi archipelago or the spectacular Bonifacio cliffs from an entirely different perspective. For a romantic celebration you can book a sunset cruise for two, and finish up with dinner in the hotel's own modern-Mediterranean restaurant; alternatively, find your favourite spot on the restaurant terrace and enjoy something cold and fizzy overlooking one of the best views of Bonifacio Citadelle money can buy.
Guests at Hotel Version Maquis Citadelle enjoy special member rates at the prestigious Sperone golf course, and if you fancy a trip into Bonifacio without the stress of parking, there's a handy shuttle service on request. For any other holiday whims, just ask!
Layout
10 suites Version Maquis
4 Junior Suites
Not suitable for wheelchair users due to different levels accessed only by steps
Suites
Suites Version Maquis (32m2) with shower room, separate WC, terrace or balcony and sea or citadelle views
Junior Suites (27m2) with open-plan en-suite shower room and separate WC (two suites can be interconnected on request), terrace or balcony and sea or citadelle views
All suites with king-size beds (limited twin beds, available on request)
Air-conditioning
Complimentary WiFi
Satellite TV and DVD player
Bluetooth speakers
Safe
Tea/coffee making facilities
General
Breakfast included
Restaurant
Beauty treatments and massages available on request 
Fitness Centre (7am – 11pm)
2 heated swimming pools
Shuttle service to Bonifacio
Boat excursions available
Deposit of 30% of the total package price is required to book this holiday
WiFi
All properties with WiFi are able to support basic functionality such as web browsing and checking emails*
* We aim to offer an uninterrupted service but sometimes due to factors beyond our control reliability can be affected.
Check-in/out times
Check-in time – 3.00pm
Check-out time – 10.00am
Bonifacio 3min drive
Porto Vecchio 25min drive
Piantarella 10min drive
Figari airport 30min drive
Car options
Based on the number of people travelling, the following hire car(s) are included in the package price of your holiday:
2-3 guests – 1 Group C, Peugeot 2008 or similar*
4 guests – 1 Group H, Citroen C4 Picasso or similar*
* All our cars include comprehensive insurance with zero excess. For this particular destination, the undercarriage is not included in the cover.
Car specifications
Group C – 1-1.6 litre engine, 2 large and 1 small suitcase*
Group H – 1.1-1.6 litre engine, 2 large and 2 small suitcases*
The following cars are available as alternatives on request (supplements apply). Please call our travel specialists for details.
Group D - Peugeot 3008 or similar, 1.1-1.6 litre engine, 3 large suitcases*
Group E – SUV Automatic Toyota CHR Hybrid or similar, 1.1-1.6 litre engine, 1 large and 2 small suitcases*
Group F – Ford Mondeo or similar, 2.0 litre engine, 2 large and 2 small suitcases*
Group G – Audi A3 Cabriolet or similar, 1.2-1.6 litre engine, 1 large suitcase*
Group J – Peugeot 308 GPS or similar, 1-1.6 litre engine, 2 large and 1 small suitcase*
Group K – Renault Grand Scenic or similar, 1.2-1.6 litre engine, 2 large suitcases*
Group L – Renault Captur Automatic or similar, 1.1-1.6 litre engine, 1 large and 1 small suitcase*
Group N – 9-seater Toyota Proace or similar, 1.2-1.6 litre engine, 1 large and 1 small suitcase*
Group X - Citroen Berlingo or similar, 1-1.6 litre engine, 3 large and 1 small suitcase*
* Suitcase sizes are based on a large suitcase being approximately 75cm x 41cm x 31cm, a medium suitcase of approximately 65cm x 46cm x 29cm and a small suitcase of 55cm x 40cm x 20cm.
Customer feedback
Excellent website and knowledgeable specialist travel advice. Friendly and accessible staff who checked that everything was satisfactory during our stay at Hotel Version Maquis Citadelle. I would certainly book with Simpson Travel again.
Deborah Richards – September 2018
Our choice of Corsican properties is as diverse as the island itself, ranging from simple seaside charm to genuine luxury and style. Much of our portfolio is privately owned, and price alone is therefore not a universal guide. We contract all our accommodation in person, and each property has its individual appeal. To help you make the right choice based on your own priorities, we have devised a simple grading guide to be considered in conjunction with each individual property description, awarding up to a maximum of five stars for the below categories.
* For further clarification on Facilities and Amenities, please view the 'Details' tab for each property or speak to one of our experienced sales consultants.
Just across the water from Sardinia, history takes a cosmopolitan turn in the winding streets, imposing citadels and elegant marinas of Bonifacio and Porto Vecchio. A luxury holiday here comes with no shortage of style, and plenty of restaurants, cafés, boutiques and museums. Not far away, you'll also find the family-friendly beaches of Pinarello and pine-shaded Palombaggia, as well as the white sands of Santa Giulia and chic St Cyprien.
To complement this elegant destination, we offer a selection of handpicked luxury villas, boutique hotels and apartments in Porto Vecchio and Bonifacio, near the beautiful south's best attractions.
Junior suite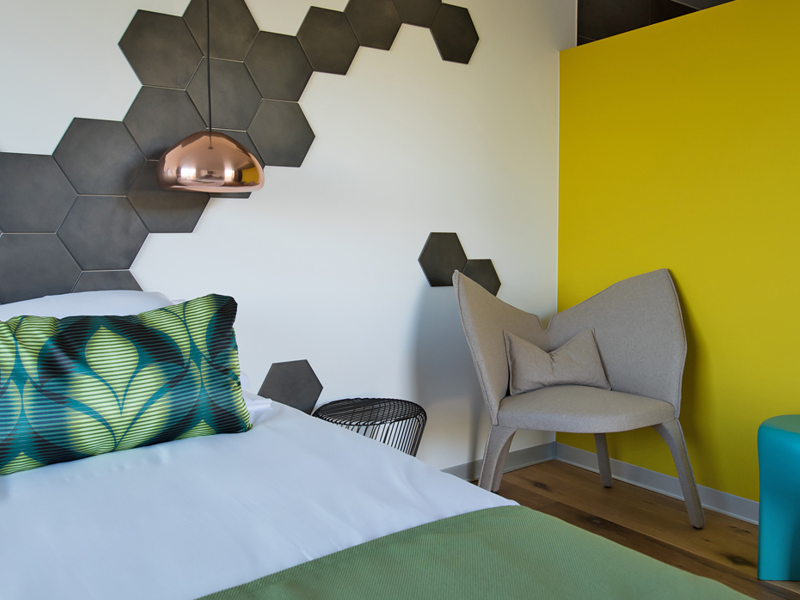 Full details
Junior suite
27m2
Open-plan en-suite shower room and separate WC
Two suites can be interconnected on request
Terrace or balcony
Sea or citadelle views
---
Suite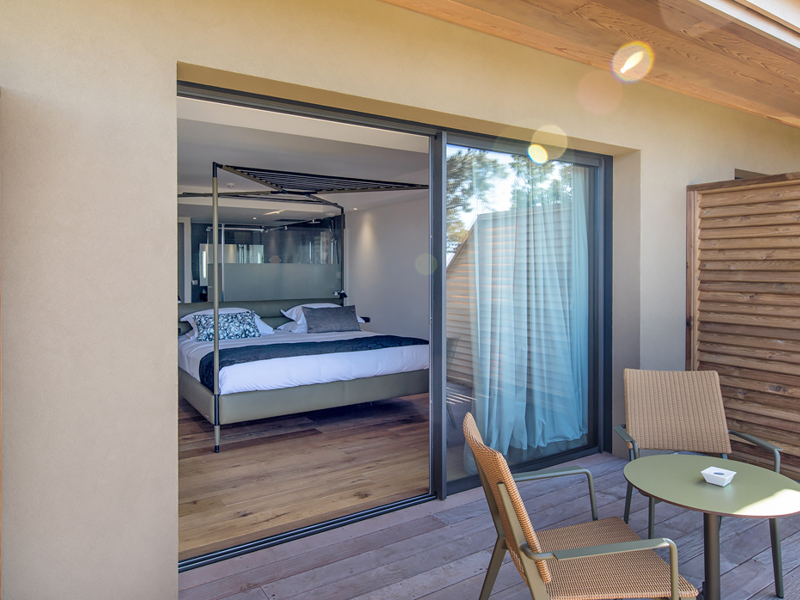 Full details
Suite Version Maquis
32m2
Shower room with separate WC
Terrace or balcony
Sea or citadelle views
---
View holiday Booking Conditions
Simpson Travel in the press