Spring Holidays in the Mediterranean
Spring Holidays in the Mediterranean
For the first visitors of the season, the Mediterranean offers fresh new experiences and the warmest of welcomes.
Spring arrives early in the Mediterranean, and the beaches of Mallorca, Turkey, Greece and Corsica exude a seductive, footprint-free freshness in April and May. Bathed in a mellow warmth, the wine trails, mountain paths and historic sites are refreshed after a winter of rest, waiting patiently for their first explorers of the year.
For all its exciting possibilities, relatively few travellers are wise to the glories of spring in the Mediterranean, so your romantic escape or family getaway also comes with significant savings versus high summer holidays, browse our destination guides below for insider tips on how to make the most of an early-season break as this beautiful region sparkles into life?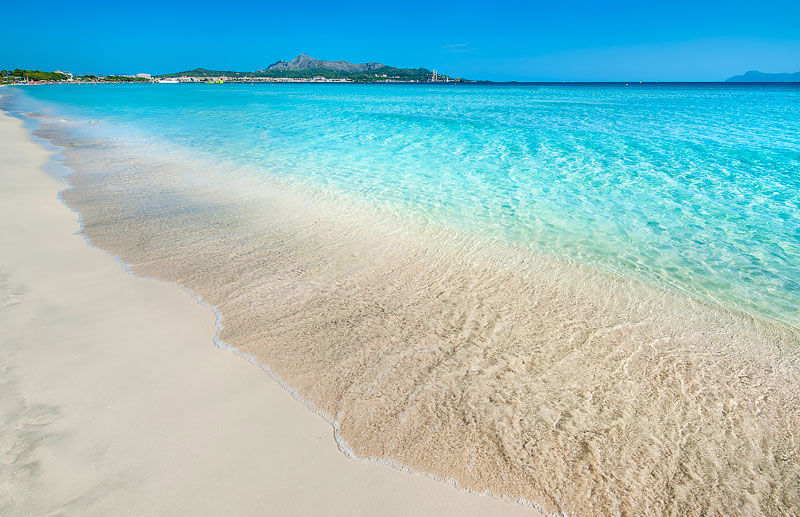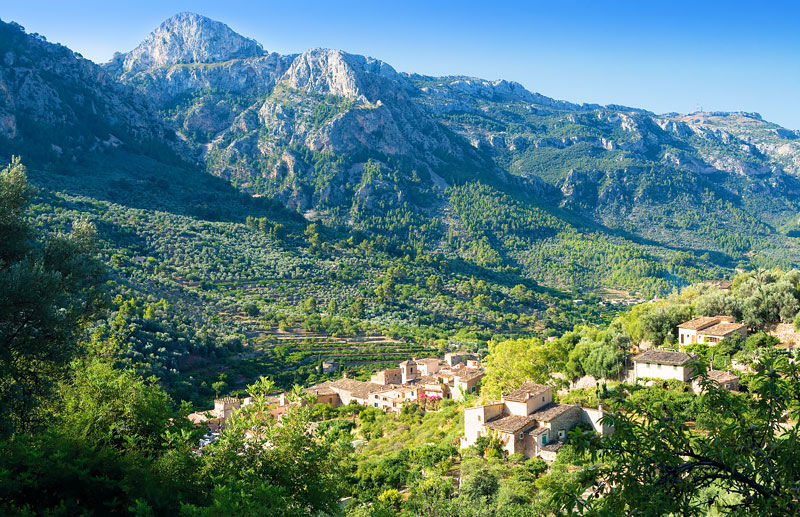 March and beyond in Mallorca
By March, Mallorca's famous almond trees have already blossomed, scattering the countryside with pale pink confetti. Averaging around 18 degrees – though 25 isn't unheard of – the warmth increases as the season inches towards its transition to summer at the end of April.
Protected from strong winds and intensely beautiful, the unspoilt coastline and turquoise waters are a gift to walkers, painters and photographers. And inland, more treasures await. Watch spring unfold from the stunningly pretty and award-winning mountain village of Fornalutx in the North West. Surrounded by blossoming orchards and breath-taking valley views, hikers will find endless trails to explore here, while the ancient stone walkways of the village itself are a haven for foodies, dotted with cafés bursting with local specialities.
Open all year round, Playa de Muro's S'Albufera Natural Park covers 2,500 hectares of fragile dunes, pine groves, swamps and salt marshes and is a sheer joy for bird lovers, particularly in early spring. Bikes and binoculars can be hired, with each of the many cycle routes promising an 'up close and personal' experience with nature at its most pivotal time of year.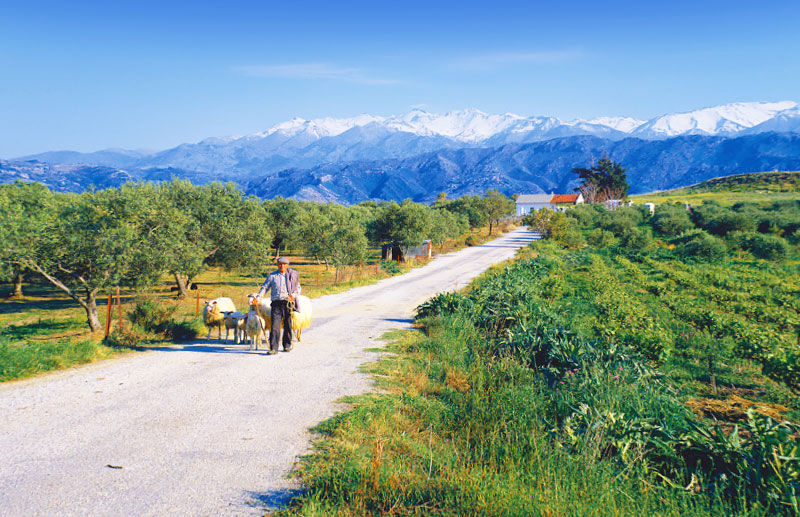 Crete – ever so quietly – opens its doors in April
The freckles of snow still visible on Crete's highest peaks create a dazzling contrast to the landscape below, alive with birdsong, the fragrance of herbs, citrus and almond blossom, and spring flowers bursting to life. Daytime temperatures in this most southerly of Greek islands can climb to a pleasing 20°C from the onset of April, when colourful Easter celebrations provide another great reason to visit.
Resplendent in the zingy freshness of new growth, Crete's many little ancient villages, crumbling old towns, and historic sights are at their most evocative before the arrival of summer. With moderate temperatures but plenty of dry, sunny days, this is the time to explore the mountain trails laced with legend and myth, with breathtaking views over hills carpeted in wild poppies and orchids. The beaches are another wonderful place to walk, though as inviting as the famously aquamarine waters appear, only the courageous are likely to take a dip!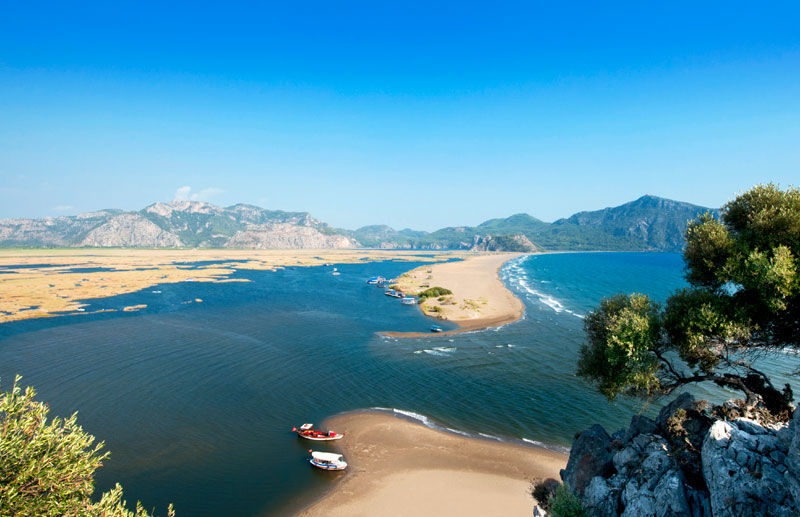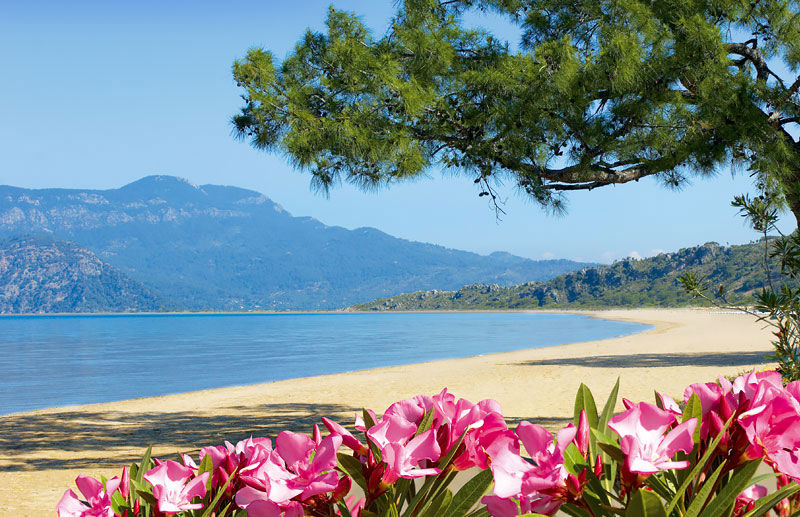 Turkey springs into life
The richly diverse coastal regions are still gearing up for peak season, making May the ideal time to explore all that's on offer at a somewhat gentler pace – and spring temperatures here are the best you'll find in Europe.
For glorious walking, the mountainous Bozburun Peninsula offers peaceful trails through olive and fig groves or there's the Lycian Trail near Kalkan. It's both a trek back in time through the country's ancient heritage and a here-and-now immersion into Turkey's stunning landscape and villages, where daily life ticks along as it's done for centuries. The sheltered coast around both these areas also provides perfect conditions for sailing
In the Dalyan Delta the start of May marks the beginning of the nesting season for the celebrated Loggerhead turtles. Protected Iztuzu Beach sees the same turtles return year after years to lay their eggs on this magnificent stretch of white sand. Beyond it lays the ruined city of Caunos, with its treasure chest of ancient remains and spell-binding views of the bay and estuary.
Finally we come to the quaint village of Islamlar, 400m above sea level where time appears to have stood still. Spring is ideal for experiencing the tranquillity of its rustic architecture and working agricultural landscape, against the backdrop of the Taurus Mountains and views out to twinkling Kalkan Bay.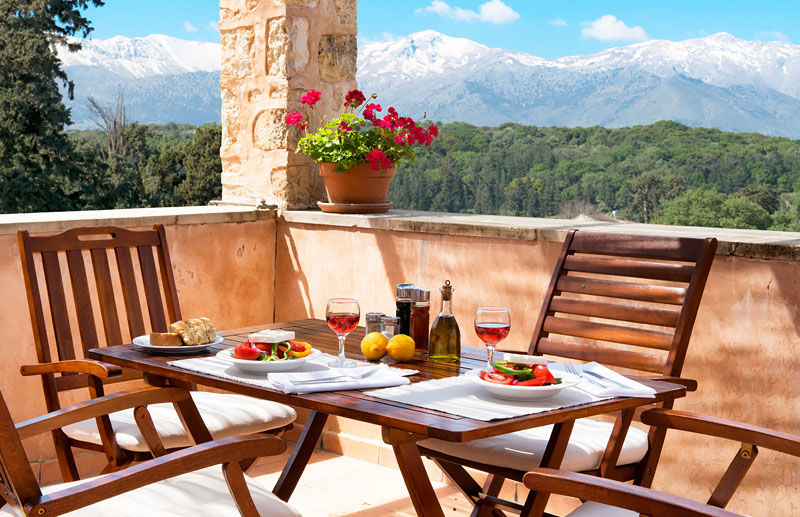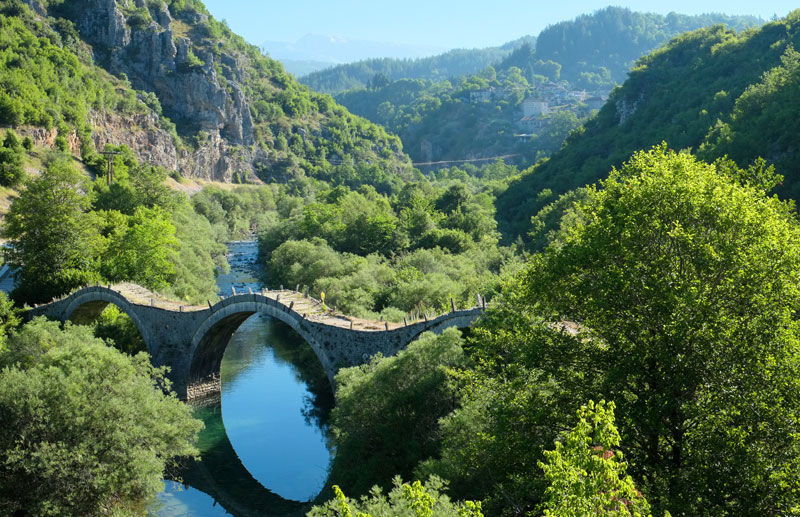 Gorge walks and Greek wine
In the North Pindus Mountains of western Greece, just miles from the Albanian border, spring visitors will discover warm temperatures perfect for hiking in Zagoria, a cluster of 45 authentic and charmingly secluded villages, and the spectacular Vikos Gorge. Almost 500m at its deepest, the gorge runs for 20km and can be hiked in one stretch, or in two or three parts: Monodendri north to Vikos; Vikos to Papingo, and Monodendri south to Kipi, with its lovely arched stone bridges.
A less arduous but equally fascinating walk can be found in Vrachonas, in the hilltops above Sivota. Once a commune of mostly agricultural workers, only one house remains occupied, leaving the remainder in well-preserved ghostly ruins.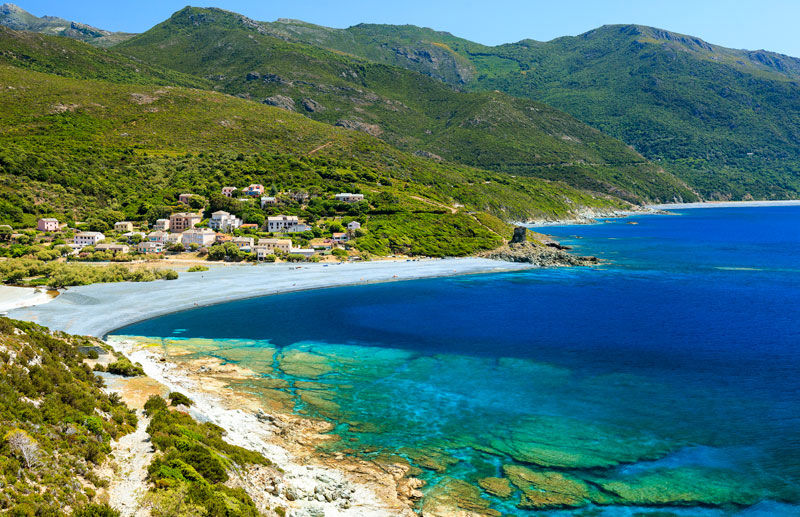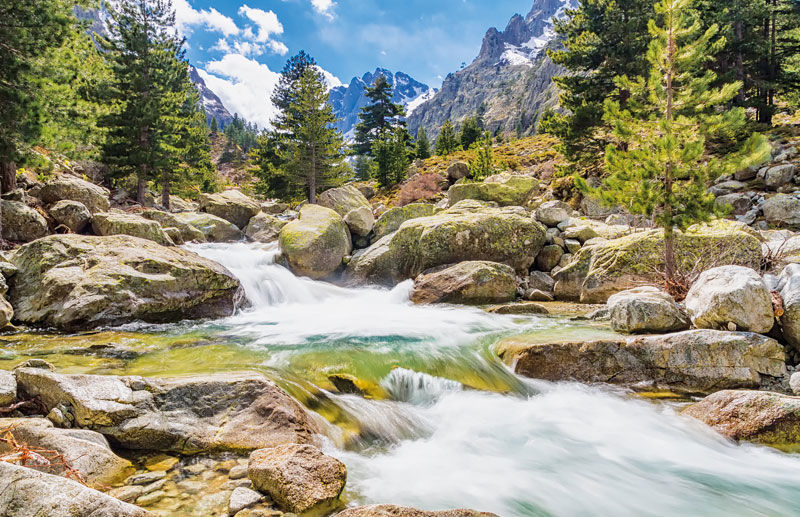 Corsica – Fine wines and wildlife
If Corsica is Europe's best-kept secret then spring is its trump card. The weather is pleasantly warm, making beach holidays every bit as appealing as hiking, biking or exploring the many sleepy little towns and boutique vineyards.
The rolling landcape of olive and fruit groves, vineyards and tiny hilltop villages scattered over The Balagne is at its loveliest in spring. A trip on the little Trinichellu narrow-gauge railway is a relaxed way to witness the season unfold.
With the fierce summer sun yet to put in an appearance, now is the time to tackle Central Corsica's famous GR20 hiking route, one of the most challenging and rewarding in Europe. You might be lucky enough to spot deer, eagles and wildcats in the Corsican Parc Naturel, while the village of Zonza offers a chance to cool off from your trek in its crystal-clear – and icy cold – mountain springs.
Foodies should head north to the frontier-like Cap Corse, where some of the island's best seafood and fine wines make the perfect marriage in the waterside restaurants of St Florent and Bastia.