Things to do in Kaş
Exotic, intriguing and flamboyant, Kaş is a vibrant melting pot of courtyard restaurants, bohemian shops and colourful bazaars. A distinctly Simpson destination, we show you why it's a jewel in the crown of Turkey's glittering Turquoise coast and why there's plenty to do and see, no matter what your inclination.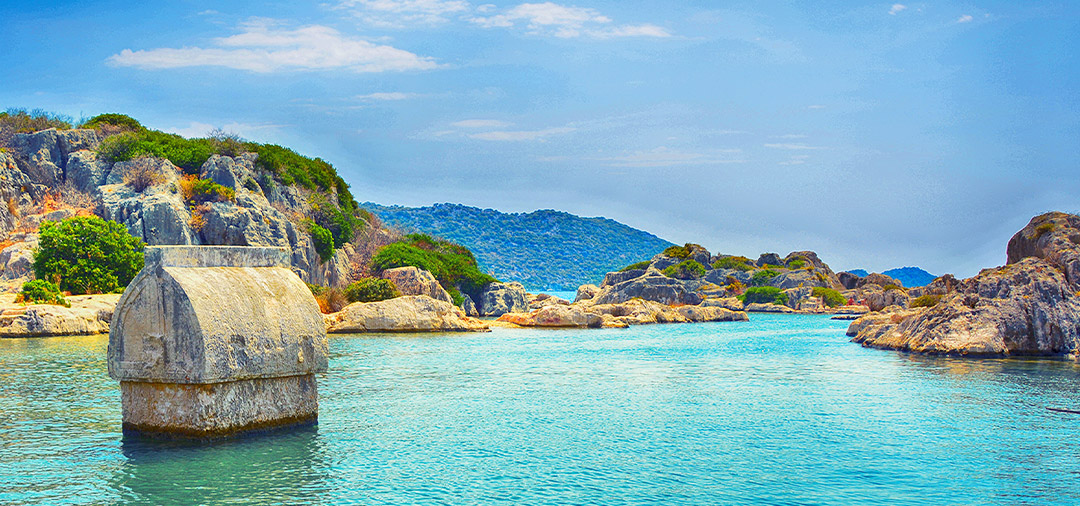 Soak up the atmosphere...
Whitewashed Ottoman houses line the cobbled streets of the old town, their balconies cascading with brilliant bougainvillea and the ornate remains of a 2000-year-old tomb feel remarkably commonplace amidst the gentle hubbub of day to day life. Lively markets brimming with fresh local produce, fragrant teas and exotic spices add to the spellbinding atmosphere and shops selling everything from lanterns to teapots, souvenirs to ancient artefacts create an intoxicating fusion of past and present.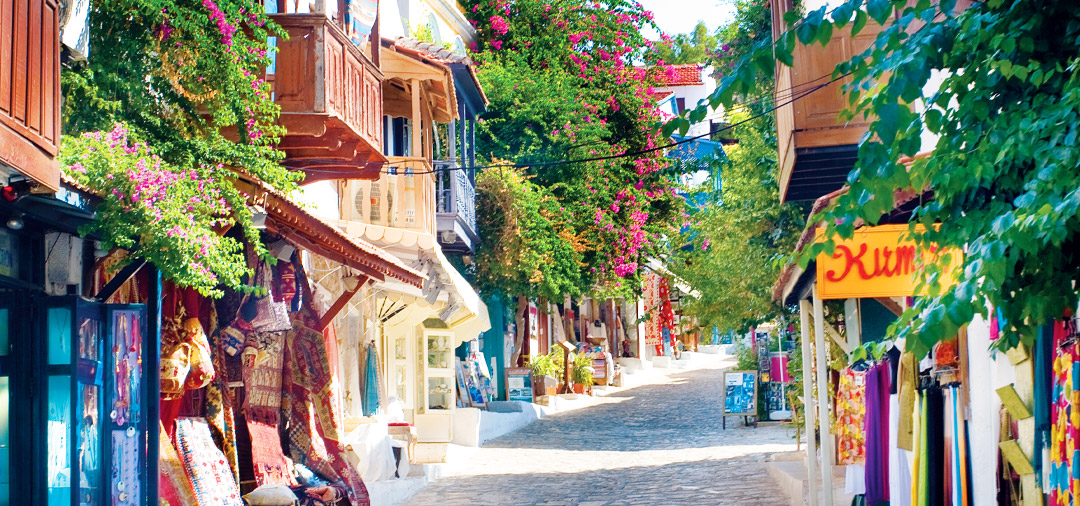 Discover traditional tea houses, ancient amphitheatres and sunken cities...
Play backgammon in a traditional tea house, where the local brew is served strong and sweet in tulip shaped glasses or dine Turkish-style in a pretty flower-filled courtyard and enjoy a traditional mezze selection while your main course is cooked to perfection on an open grill. Discover the 700-year-old amphitheatre and watch the sun set over the bay or take a boat trip over the sunken city of Kekova, an unforgettable reminder of the extraordinary richness of Turkey's past. Walkers will enjoy stepping out on the ancient Lycian Way, one of the world's great trails that passes through Kaş on its 500km route from Fethiye to Antalya, while those looking for more dynamic adventures will find a host of activities readily available including kayaking, mountain-biking and horse-riding. Kaş is also one of the Mediterranean's premier diving destinations and the inviting sea temperatures and transparent water mean even novices can discover reefs and remains not far from shore.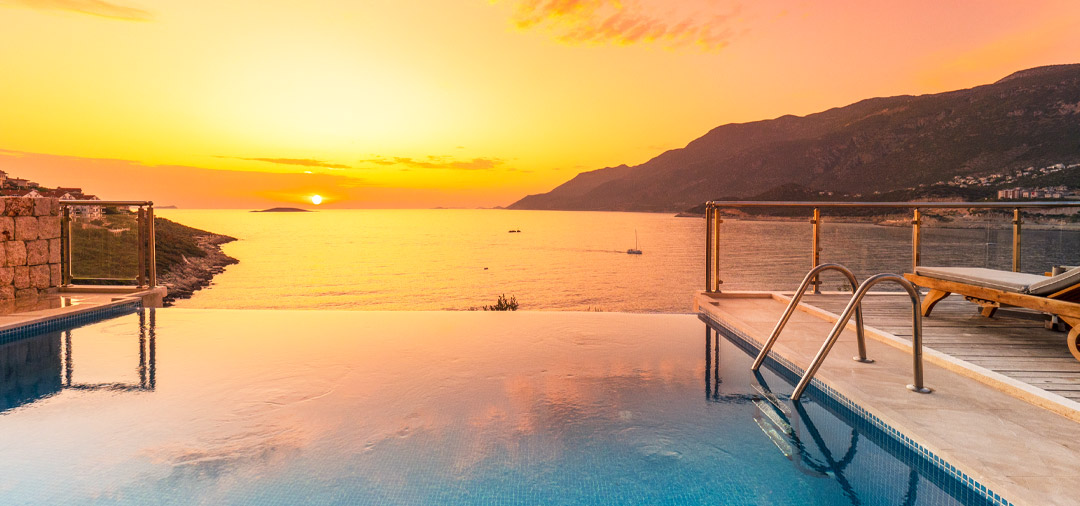 Explore the peninsula…
The Kaş peninsula is a tranquil headland stretching out for 6km to the west of the town. Here, amidst the beauty of the natural landscape, you'll find our new Lighthouse Loft Villas, Gunbatimi and Ayisigi, and two elegant contemporary retreats with infinity pools, private waterfronts, direct sea access and astonishing views across the bay. We're also delighted to welcome the perfectly situated Deniz Feneri Lighthouse Hotel to our collection, whose excellent private beach club is available to both villa and hotel guests. With taxis readily available and a regular dolmuş bus service into town, our new properties on this stunning peninsula offer a real opportunity to enjoy the best of all worlds; a glorious setting on the tantalising Turquoise Coast, with the rich diversity of Kaş just a short hop away.