Panzano
Italy's Panzano is rapidly becoming the toast of Tuscany. Find out how this small town in Chianti has garnered such a big reputation and why we're so excited to be at the heart of it.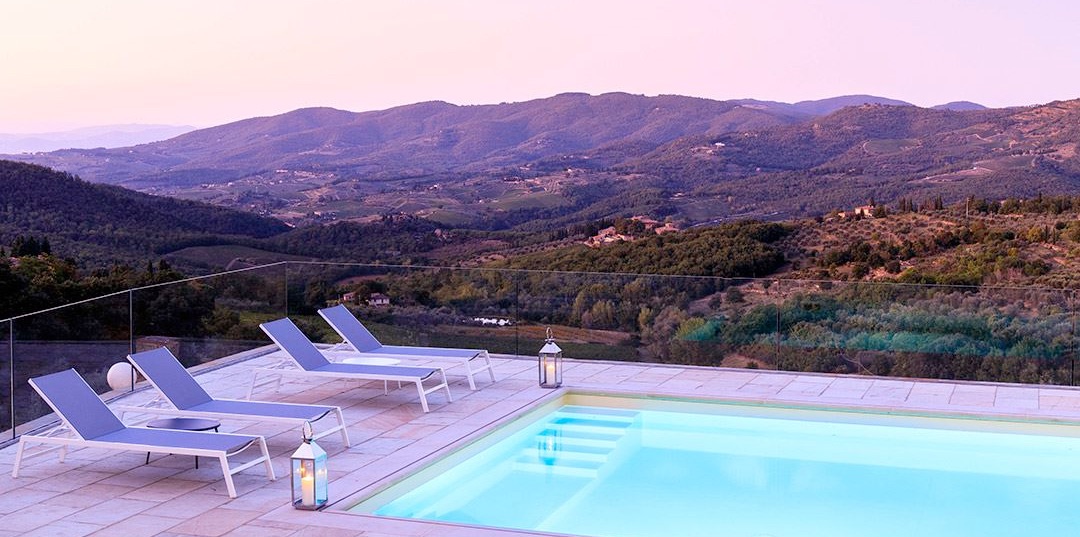 A Chianti Classic...
The small hilltop town of Panzano sits halfway between Florence and Siena, in the beautiful Chianti Classico region of Tuscany, home to some of the most exceptional boutique wineries in the world. It's rapidly gaining a reputation as the place to stay, due in part to its auspicious position between Florence, Siena and San Gimignano - the aptly named Golden Triangle. But the culinary genius of local celebrity Dario Cecchini is another big draw. A third-generation butcher, restauranteur and friend of Jamie Oliver, he is the proud owner of three excellent restaurants in the town; famed as much for their food as for the infectious ebullience of their proprietor!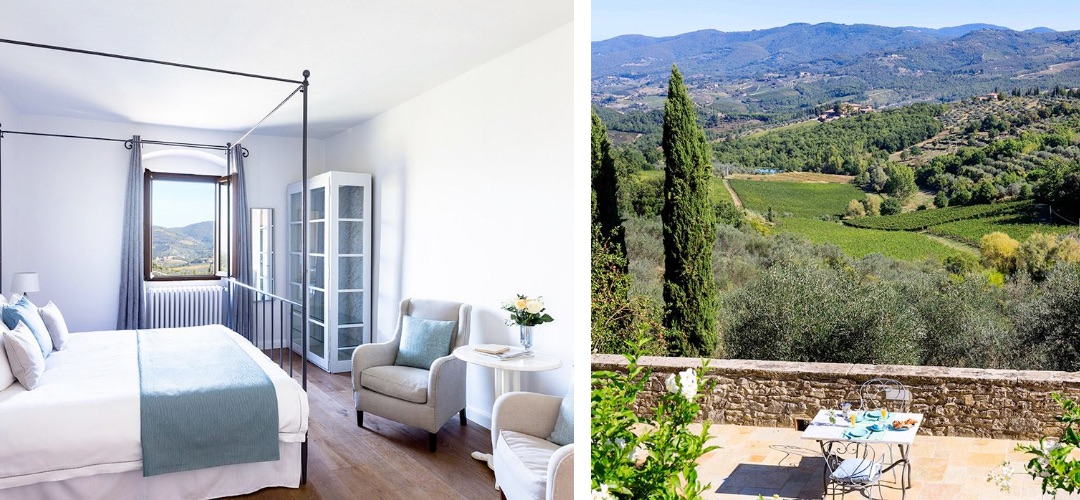 A Hidden Paradise...
With so much in its favour, you can imagine our delight when we found a Simpson Hotel right at the heart of this feted town; a hidden paradise, so exquisitely discrete you might not even notice it was there. Yet just moments from the main square, Hotel Panzano is a place of elegance and serenity, where simplicity reigns and life's gentle pleasures are the order of the day. The astonishing view from the hotel terraces showcases the very best of the Tuscan landscape; an achingly romantic panorama where neat vineyards border ancient woodland, stone farmhouses nestle amidst fertile olive groves and the silhouettes of distant mountain ridges rise as an indomitably proud backdrop to it all.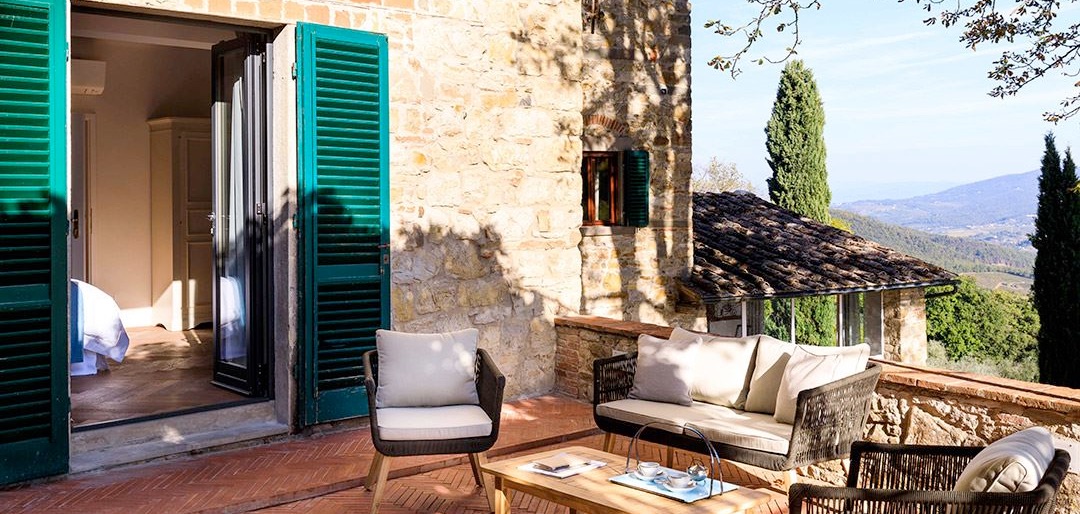 Easy does it...
There's a lovely local expression, con calma, meaning calmly or 'easy does it'. A luxurious adult-only retreat for the most part (though available in July and August to rent as a private villa) Hotel Panzano epitomises the sentiment.
Life within feels just as it's meant to be; unhurried and harmonious. Yet beyond the gates, the best of Italian living awaits, with artisan shops, wine-bars, restaurants and vineyards just a short stroll away. And this may leave you in a quandary. With accommodation so inviting, views so captivating and a lifestyle so absorbing, you might find it difficult to tear yourself away. But as any guidebook will tell you, Chianti's evocative landscapes, golden towns and hilltop villages are unmissable; and all are on your doorstep. What to do? Naturally, the choice is yours, but whether you simply put your feet up and drink in the soul-stirring views or venture out and catch the local bus into Florence, may we recommend you do it the Tuscan way – con calma.