Walking holidays in Crete
Escorted by Jonathan Peat
"In all things of nature there is something of the marvellous."
~ Aristotle
The largest and southernmost of the Greek islands, Crete has an identity all of its own. A land of delightful diversity, the stark beauty of snow-capped mountains contrasts with the lush allure of flower-filled plains, unfathomably deep gorges carve extraordinary paths to hidden beaches and the humble artlessness of tiny inland villages is the perfect antidote to the graceful Venetian architecture of Chania and Rethymno. It's an island begging to be explored and we are delighted to introduce our selection of walking holidays, led by expert guide Jonathan Peat.
"What can I say, other than simply amazing! If you want to really experience Crete, then Jonathan offers you the most authentic journey through his walking tours. Full of knowledge, walking with Jonathan is both a history lesson and a spiritual experience being one with natures beauty. Would follow Jonathan wherever he walked and can't wait to return!."
~ Michael Hay, July 2022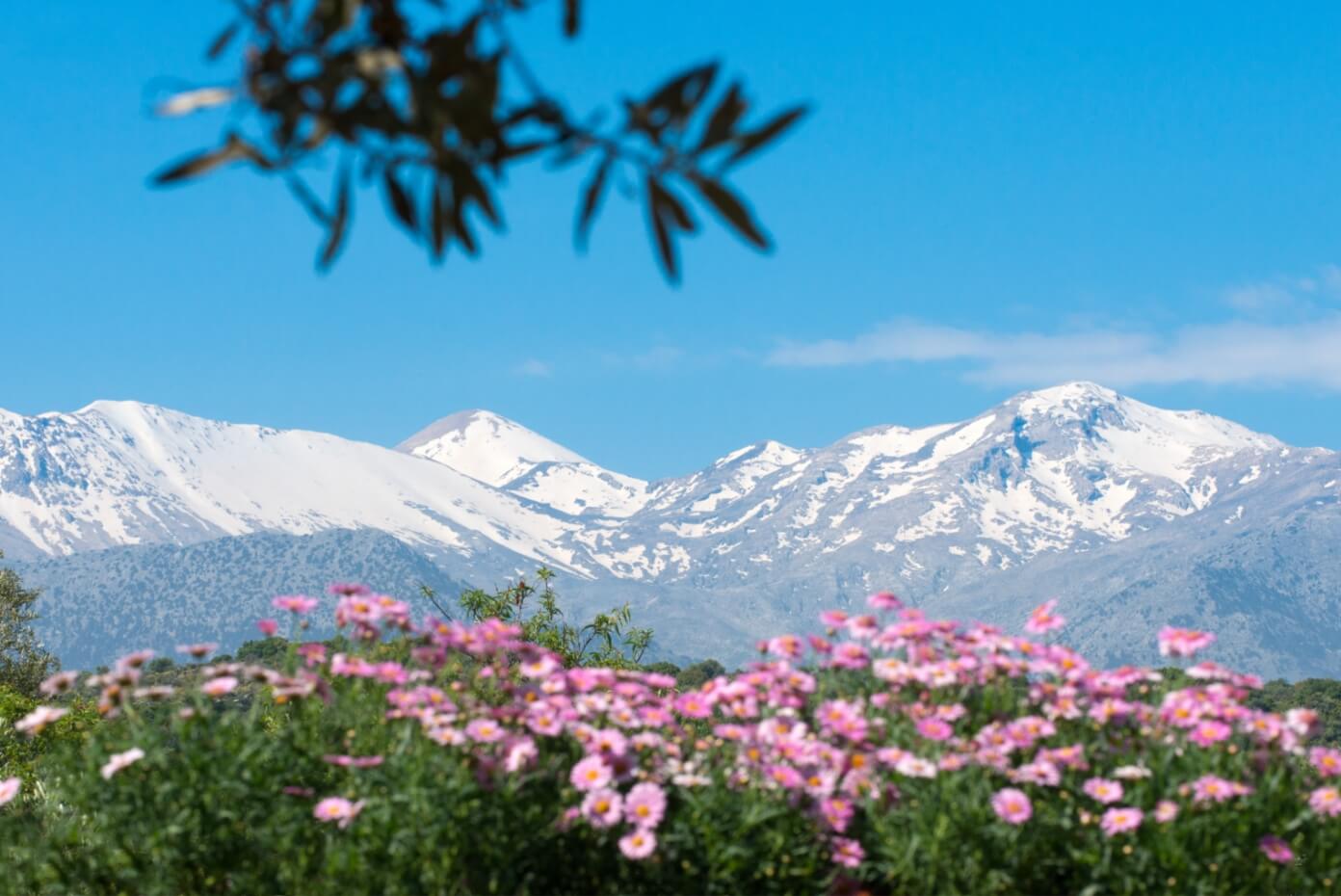 Discover Spring in Western Crete
Arosmari Village Hotel
2 to 9 April & 16 to 23 April 2024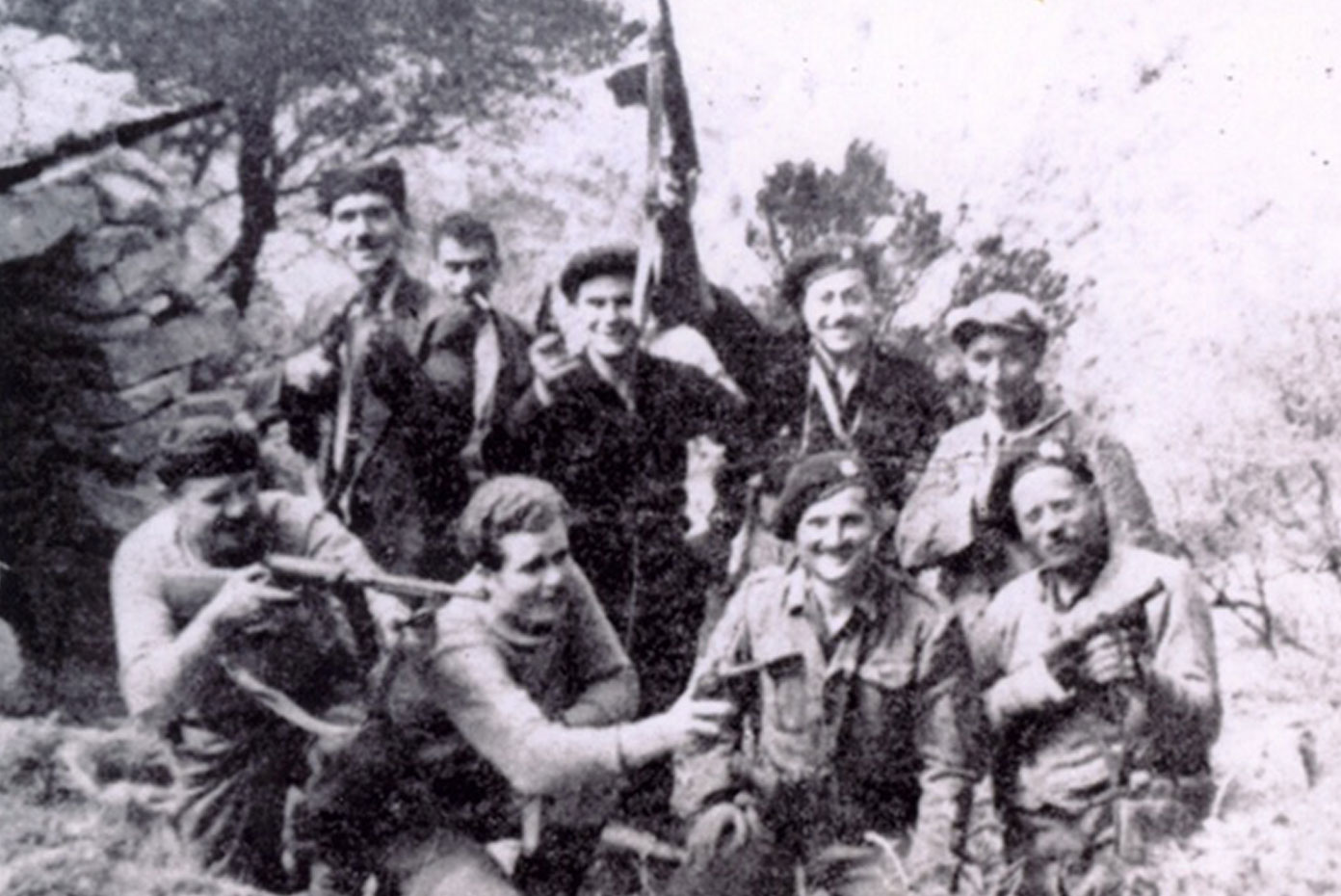 Patrick Leigh Fermor and other adventurers in wartime Crete
Arosmari Village Hotel
14 to 21 May 2024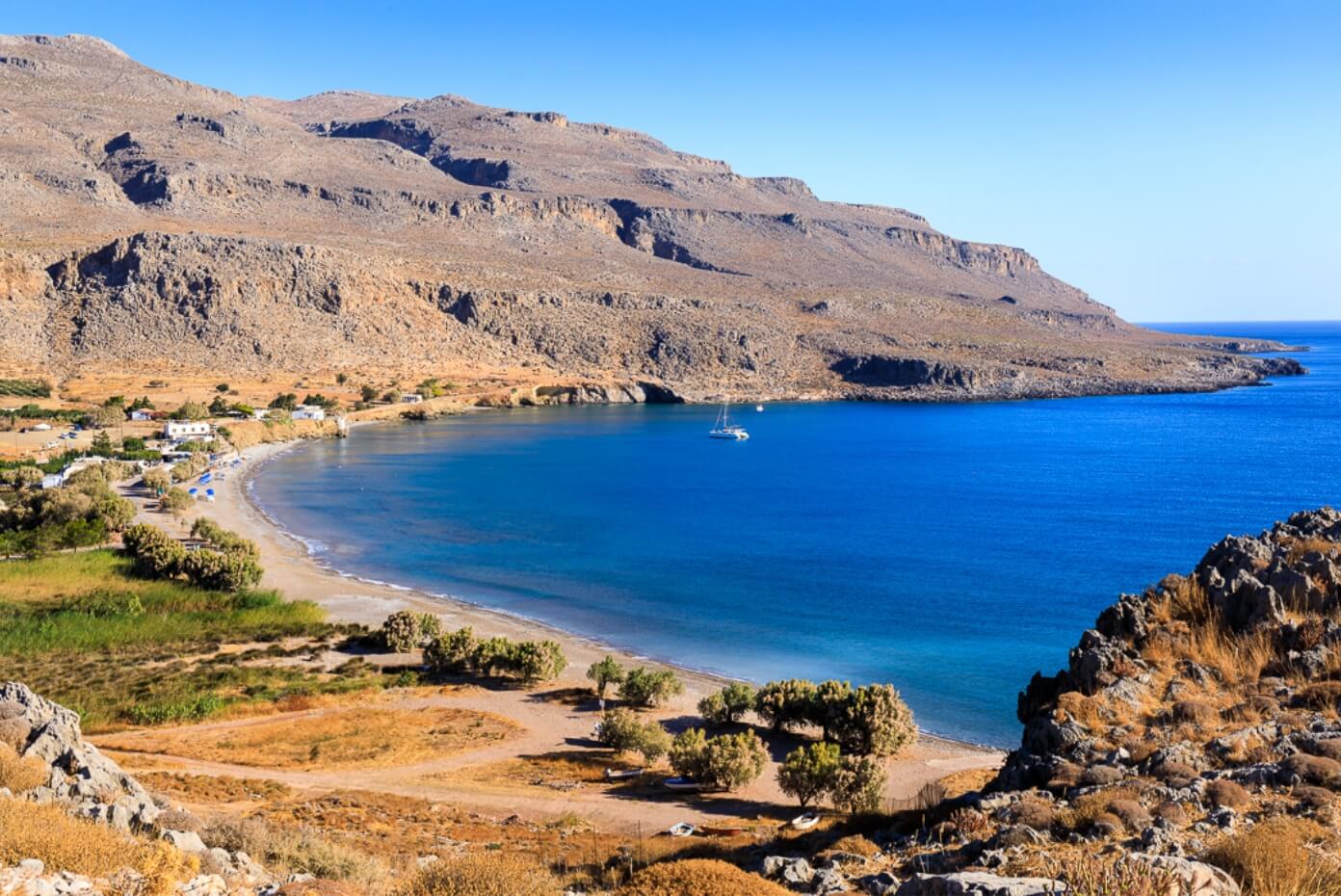 Discover Eastern Crete
Glaros Beach Suites
6 to 13 May & 22 to 29 September 2024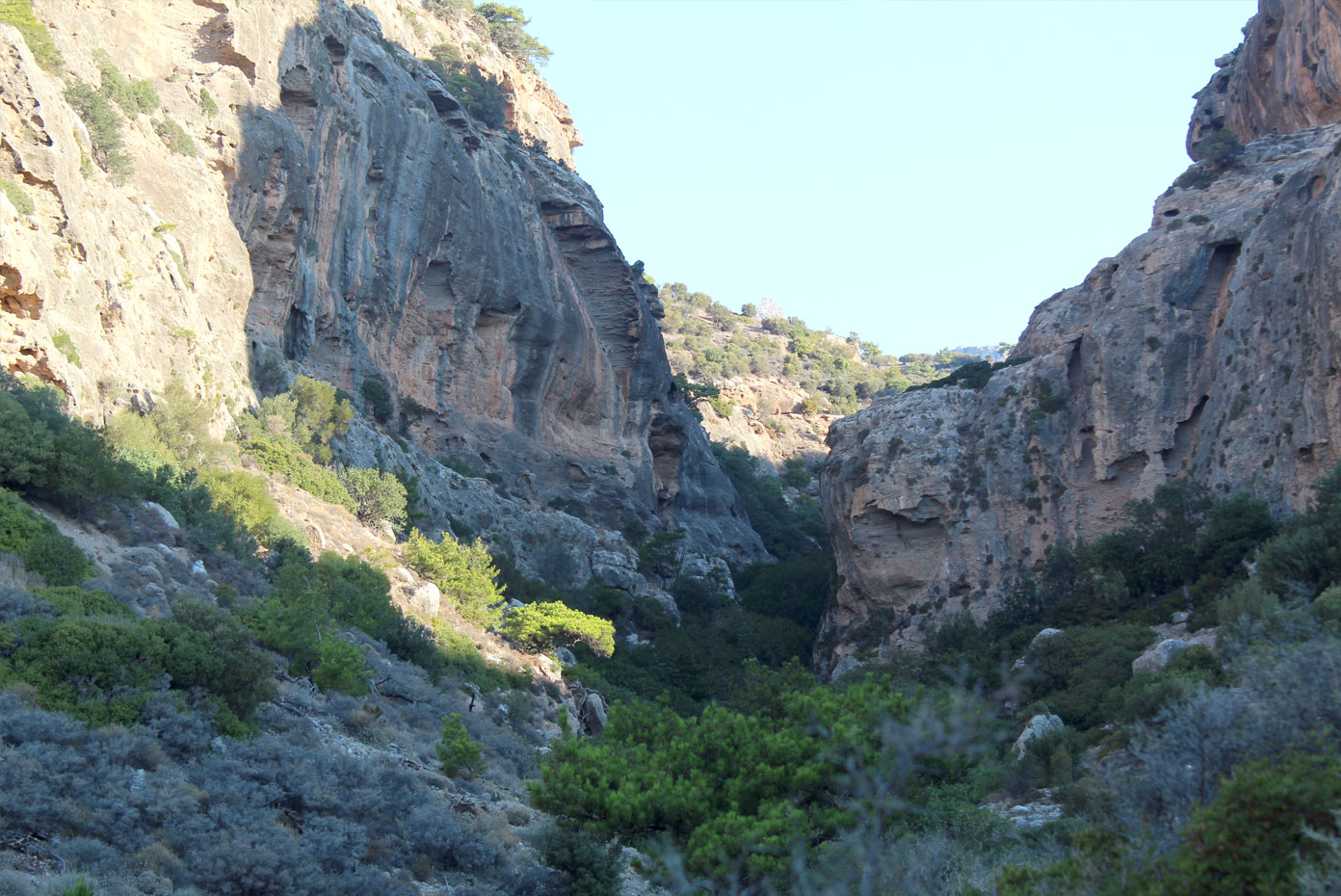 Archaeology and Walking in Hidden Crete
Glaros Beach Suites
Register interest for June 2024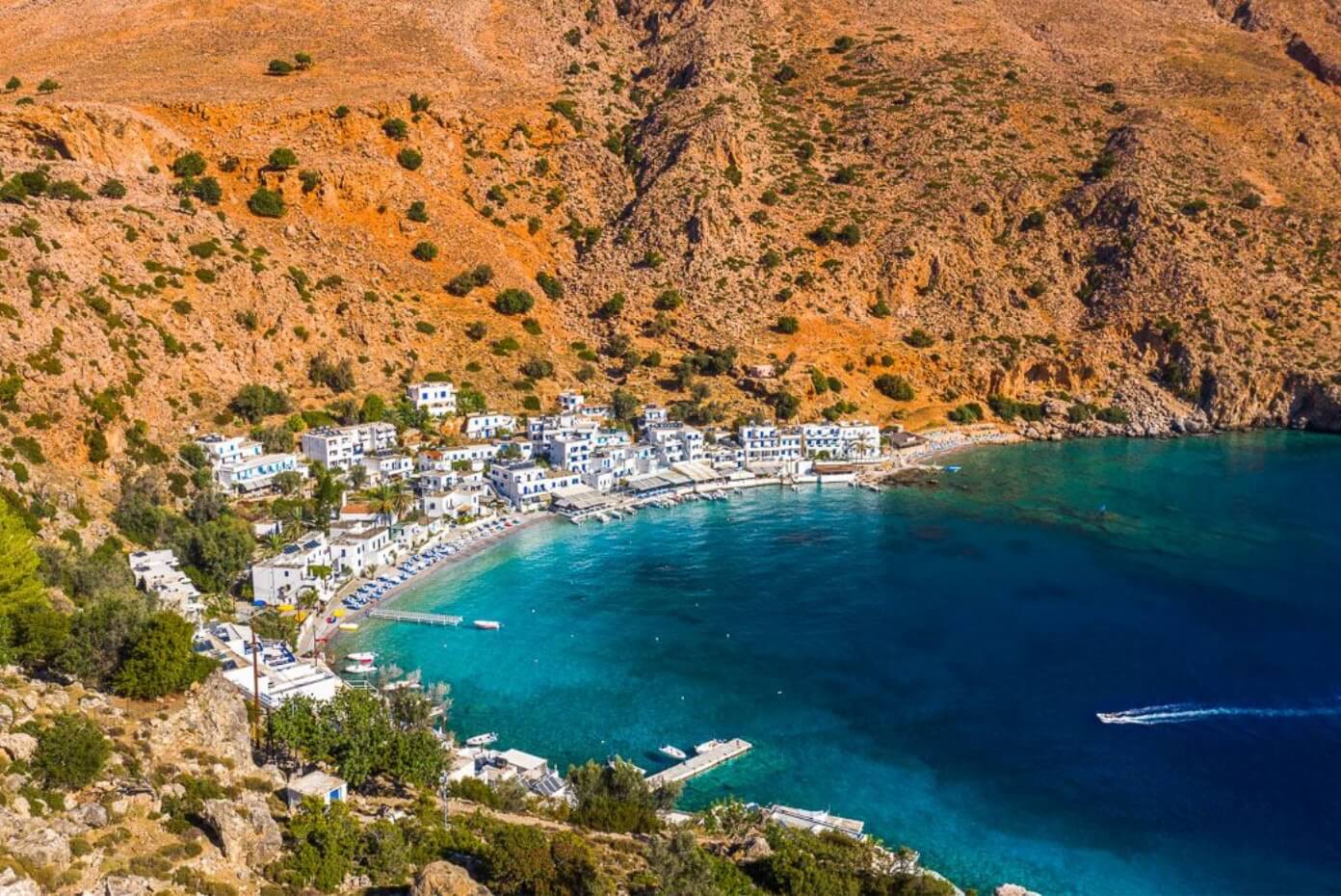 Discover Southern Crete
Porto Loutro - On The Beach
23 to 30 April 2024
Discover Hidden Crete
Artemis Hotel
12 to 19 October 2024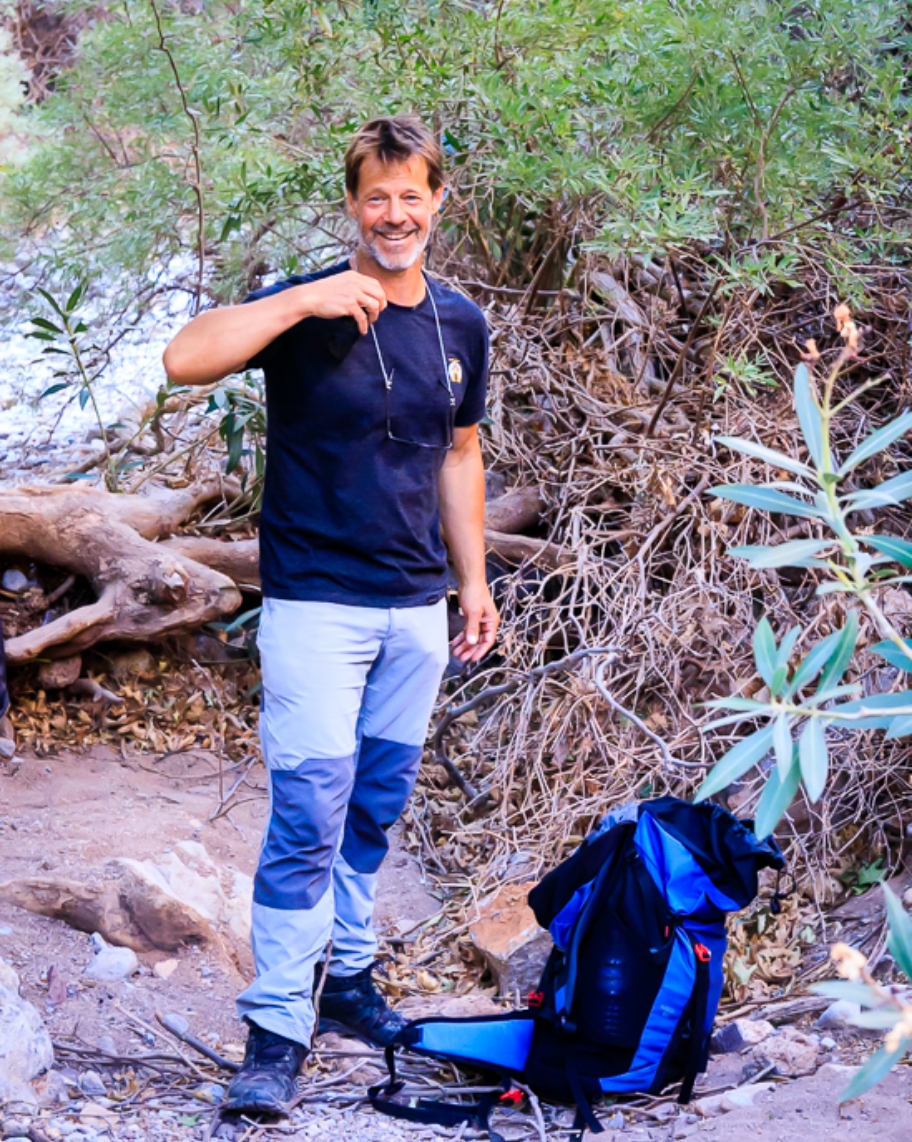 Jonathan Peat is a qualified European Mountain Leader and has been hosting escorted walks in Greece, France and Spain for more than 30 years. The son of a Greek mother and Scottish father, he grew up in the UK and Greece and is fluent in both languages. He also speaks French, is a keen organic gardener, an artist and a daily practitioner of yoga and meditation. In 1990 he was instrumental in setting up the walking programme for Simply Crete and lived on the island for many years, developing a special affinity for its culture, natural history and proud tradition of hospitality. His abundant knowledge affords our guests insights into aspects of the island that often go unseen and his natural enthusiasm for the Greek language and people, ensures a warm welcome from the locals wherever he goes. For Jonathan, walking is a passion and over the years he has hosted people from a wide variety of backgrounds. He observes that walking in Crete has a unifying effect on them all.
"Touched by the warmth of the sun and possessed by the beauty of what they see, these walks, accompanied by humble readings and observations that connect to the world around them, awaken the senses, calm the mind and stir the soul! It's a privilege to watch."
We are delighted to welcome Jonathan back to the Simpson family.
---
Basic Fitness
All our walking holidays require a reasonable level of basic fitness. If an hour's stroll on the flat is about your limit, it's important to bear in mind that the terrain in Crete may be steep and the local tracks rough, adding to the demands of the day. Equally, none of our walks are so demanding that they require anything more than a good pair of walking shoes, a bottle of water and a desire to step out at a modest pace, though walking with poles is recommended for those who require extra stability. We make regular stops along the way to rest, take in the view and discuss the astonishing surroundings. Full days are always broken with a leisurely (and delicious!) lunch. Finally, please bear in mind that the advertised routes may have to be altered to take into account local weather and trail conditions, and that the decision on whether to run the walks rests with our guide, who has extensive local knowledge and experience. 
As a guide, we have graded our walks as follows:


GRADE 1

Up to 2 hours' walking, appropriate for those who take gentle regular exercise. Some inclines but nothing too taxing: mostly dirt roads or paved paths. Walking poles recommended for those who require extra stability.


GRADE 2

Up to 4 hours' walking, appropriate for those who are used to a little more rigorous exercise. Some steep inclines: mostly ancient unpaved paths. Good balance required as ground can be rocky.


GRADE 3

Up to 5 hours' walking, appropriate for those with good levels of basic fitness and plenty of stamina. More demanding terrain with steep unmade tracks which can be very rocky. Good balance and a head for heights required.