Stylish boutique Simpson Hotel
Adult Only except in school holidays
Stunning views
41 rooms and suites
Family run with exceptional service
Walking distance to Kalkan
Advance Registration...
Reserve your 2024 holiday online with a fully refundable deposit of £500. Simply select your preferred dates or find out more here.
Children are welcome during the main school holiday dates. For 2023 these are 28 May - 4 June, 9 Jul - 27 August and 22 - 29 October.  All other departure dates are Adult Only (18 years or older). In some rooms/suites, it is possible to accommodate three children. If you'd like to book for a family of five, please call our travel specialists on
020 8392 5858
.

The Regency is a Kalkan legend. Loved by guests and the travel press in equal measure, this family-run hotel has raised the bar to the highest possible level in terms of friendly, professional service, delivered with a genuine smile in one of the best locations in Kalkan. We are delighted that owners Masuda and Nuri Tomanbay and their two sons, Dolunay and Aşkınay, have decided on Simpson Travel as their exclusive partners.
'The best view in Kalkan' is a title that many aspire to, and The Regency certainly has a legitimate claim to the honour, offering a wide-angle panorama of the harbour and the bay beyond from just about every corner of the hotel. Beyond the view, the focal point for most guests is the large swimming pool. To build a pool of this size in a place where level ground is more valuable than gold is testament to the Tomanbay family's commitment to exceeding their guests' expectations, a philosophy that you'll encounter over and over again during your stay.
With an outstanding restaurant serving locally-sourced produce, a traditional hamam, a gym and an elegant spa, the hotel is aimed primarily at a discerning adult clientele, and guests under 18 are not permitted outside the main school holiday periods. You are very welcome to bring your children in the high summer months however, and some of the suites sleep up to four to accommodate those travelling with little ones. Even when the hotel is full, the grounds are so large that there is room for everyone to find their own space, and the gently sociable atmosphere of the bar and pool areas is a great attraction for guests of all ages, some of whom rarely leave the hotel during their entire stay. If you'd like to get out and explore a bit more of Kalkan, the village centre is around ten minutes away on foot, plus another five to the harbour.
The 41 rooms and suites vary in style, size and aspect, and all the individual room types are listed in our Details section. Whether you chose a standard room for two or one of the new Pool Suites with its own individual pool, the unifying factor is the warmth and attention shown to every visitor. Masuda, Nuri, Dolunay and Aşkınay clearly share our own passion for personal service, and we are confident that Simpson travellers will be as taken with this special place as we are and the many numbers of guests who return year after year.
---

Explore our pre-bookable experiences in Kalkan
---
All guests staying at the Kalkan Regency are treated to a complimentary Turkish bath (hamam) treatment in the hotel's renowned spa and a day trip on the hotel's traditional gület boat, Poseidon, with lunch and a welcome glass of bubbles included (additional drinks will need to be paid for on board). Tea/coffee and cakes will be served in the afternoon. Please contact reception on arrival to make your bookings. Simpson Travel guests also enjoy free entry to Indigo Beach Club and a 5% reduction on any purchase at the Palm Beach Club. View full details on our blog.
Children
Layout
41 rooms and suites
Terrace restaurant, swim-up pool bar and terrace bar
Turkish buffet breakfast included
Room service (not 24 hours)
Complimentary WiFi corner in lounge
Indoor bar and games room with pool table, table tennis
Lounge with satellite TV/DVD with full channel listings (BBC, Sky, Sky Sports) and Turkish corner with cushions
Indoor air-conditioned gym 
Interconnecting rooms available in the Standard Hotel room type (111, 112, 211, 212, 311, 312)
Pool towels provided by the hotel for use in the hotel grounds
Simpson Travel beach towels provided
Outdoor massage hut with views
Spa and beauty treatments (for over 18s only)
Turkish hamam and sauna
Laundry services (with dry cleaning)
Hairdryers, mini-bar, safes and tea and coffee making facilities in all rooms
Bathrobes and slippers in all rooms
Discounted rates for pre-booked spa treatments
10% discount on spa and beauty treatments
All bookings will be confirmed by hotel staff
Swimming pools
Swimming pool 30m x 10m (depth 1.10m – 2m)
Children's pool 3.9m x 3.9m (depth 50cm throughout)
Food and special events
Hotel uses as much locally-sourced produce as possible
Almost all produce used is organic  
Majority of vegetables, herbs, cheese, fruit, milk, yoghurt and olive oil come from the hotel's organic farm in Islamlar
Hotel farm visits 
Informal visits to the hotel's farm available to demonstrate how the food used is harvested from the fields and served within hours
Advise hotel staff of your interest to arrange a farm visit
Barbecue evening 
Chefs prepare mezes along with meat and fish dishes in front of guests
Illuminated terrace and pool areas
Music and dancing 
Payable locally
Cookery classes 
Guests are invited into the Regency's kitchens to learn how to prepare some traditional dishes
Guests can discover more about one of the cuisines served at the hotel
Advise hotel staff of your interest to arrange a kitchen visit
Hotel access times
Check-in time – 4.00pm
Check-out time – 12.00pm
WiFi
All properties with WiFi are able to support basic functionality such as web browsing and checking emails*
* We aim to offer an uninterrupted service but sometimes due to factors beyond our control reliability can be affected.
Children are welcome to the Kalkan Regency during the main school holidays
2023 dates: 28 May - 4 June, 9 July - 27 August and 22 - 29 October

Rooms suitable for children:

Regency Deluxe Rooms (sleeps 2-3) – camp bed provided for one child (except 102)
Orchard Suites (sleeps 2-3) – camp bed provided for one child
Pool and Garden Suites – Lynx and Lyra (sleeps 2-3) – camp bed provided for one child (no children under 7 years of age permitted)
Pool and Garden Suite – Corona Borealis (sleeps 2-4) – camp bed provided for two children (no children under 7 years of age permitted)
New Regency Suites (sleeps 2-4) – sofa bed provided for two children 
New Regency Deluxe Suite – Nar (sleeps 2-4) – sofa bed provided for two children 
Family Pool and Garden Suite – Leo (sleeps 2-4) – one double bedroom and one twin bedroom 




Footnotes

Camp beds only suitable for 14 years of age and under
Standard Rooms 111-112 and 211-212 are interconnecting rooms
Visas
British nationals travelling to Turkey for tourism or business purposes no longer need a visa for visits of up to 90 days within any 180-day period. 
Beach (Kalkan) 10min walk
Kalkan (restaurants/shops) 10min walk
Patara 20min drive
Dalaman airport 1hr 40min drive
Your options
The price of your holiday includes private transfers to and from the airport/hotel. For a supplement, you can exchange the transfers for a hire car. The following options are available:
Group B,

Fiat Egea

or similar*
Group D, Dacia Duster or similar*
Group F, Automatic

Fiat Egea

or similar*
Group A, Automatic 

Ford Kuga SUV 

or similar*
Group C, Automatic 

Citroen C4 SUV

 or similar*
Group E, Mercedes Vito 

7+1 seater or similar

*
Group G, Mercedes Vito 

8+1 seater or similar

*
* All our cars include full comprehensive insurance with zero excess. For this particular destination, the undercarriage, tyres and windscreen are included in the cover.
Car specification
Group B – 1.3 litre petrol engine, 2 large and 2 medium suitcases*
Group D – 1.5 litre diesel engine, 3 large and 2 medium suitcases*
Group F – 1.6 litre petrol engine, 2 large and 2 medium suitcases*
Group A – 1.6 litre diesel engine, 3 large and 1 medium suitcases*
Group C – 1.5 litre diesel engine, 2 large and 1 medium suitcases*
Group E – 1.6 litre diesel engine, 3 large and 3 medium suitcases*
Group G – 1.6 litre diesel engine, 3 large and 4 medium suitcases*
* Suitcase sizes are based on a large suitcase being approximately 75cm x 45cm x 23cm and a medium suitcase of approximately 60cm x 40cm x 23cm.
The Simpsons' holiday to Kalkan Regency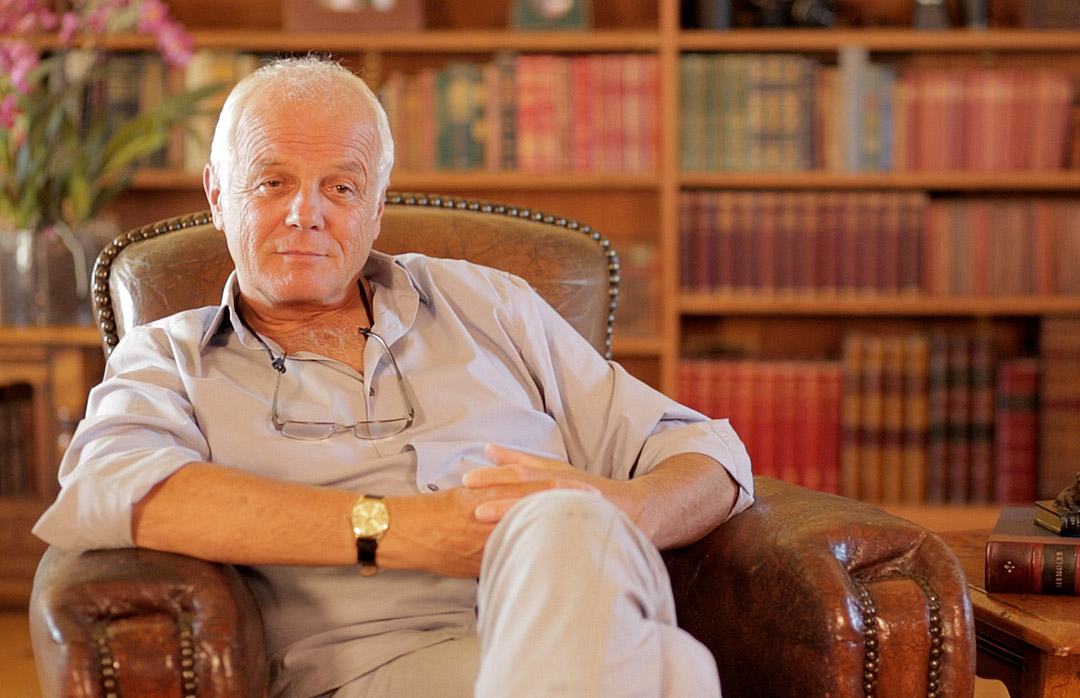 Customer feedback
We were recommended by friends to visit this gem of a hotel and were not disappointed. A beautiful setting and all the staff went above and beyond their call of duty. Run by the best family in Kalkan! A truly wonderful experience.
Beverley Underwood, September, 2022
A visit to the Regency Hôtel, Kalkan is one of life's greatest pleasures.
Andrew Maitland, September 2022
Our family holiday was everything that we wanted it to be. The hotel was beautiful and the staff were so friendly and attentive. Anything we asked for was made available, nothing was too much trouble and Dolunay and his team were so informative and helpful, they even taught us some Turkish, and were so encouraging when we spoke it. Kalkan is a beautiful region and we were able to go out and about exploring, after being given some great advice on sights to see and local information by Vicky, Zeze and Dolunay. I would highly recommend The Kalkan Regency.
Caroline Stickells, August 2022
I honestly cannot fault our holiday. It was everything and more that we hoped for. I have told everyone about it and would 100% go again. Both Simpson Travel and the Kalkan Regency were perfect. We have been blown away. The family running the hotel and staff went above and beyond and we felt so looked after and welcomed. We had the most amazing time. Thank you all!
Tabitha and Jamie, August 2022
This is the fifth time we have stayed at a Simpson hotel. They really hit the mark for a family holiday, fantastic locations, gorgeous breakfast included, knowledgable staff. Plus our kids get to meet other kids which means they have an extra special time, making new friends and having fun. Mum and Dad can relax a bit too! 😊
Ellie Larsen, August 2022
Hospitality at the Regency was excellent - as good as the very best anywhere in the World! 1st Class! Dinner was also very good with the hospitality to match. It made for a fabulous experience. Would highly recommend.
Jamie Burgess, August 2022
This was our first hotel holiday after years of self catering, and you have totally converted us. The service at every stage was second-to-none and our hotel was a real gem. Many will have great pools, beautiful views and comfy beds but the staff at the Kalkan Regency are on another level. True Turkish hospitality, genuine warmth and big hugs for my daughter. Loved every second, thank you.
Susie Lee-Kilgariff, July 2022
Our holiday was perfect in every way. We knew it would be! We have stayed with Simpsons about half a dozen times and the whole experience is of the highest calibre. The Kalkan Regency is a very special place. The service is first class, the staff become your friends and they create a unique atmosphere and all in a very understated way. Absolutely nothing is too much trouble. We are always very sad to leave and look forward to the next time.
Philippa Tuck, July 2022
We had an absolutely wonderful holiday. The help and support provided by Simpson holidays before departure was excellent. At the Kalkan Regency we were very well looked after and the facilities, food, friendliness of staff and attention to detail makes this a stand out holiday. We hope to return very soon.
Ms Fielden, July 2022
The Regency sets a great standard and we had a fantastic week. Onder was particularly superb. As was the receptionist, who couldn't do enough for us.
Steven Barnes, July 2022
Excellent Holiday from start to finish, Hannah at Simpson was very helpful when booking the holiday. The Kalkan Regency Hotel is absolutely superb, the setting and views are truly stunning. The hotel and staff go over and above to make your holiday outstanding, we would definitely return and can see why so many of the guests we met there were repeat customers. The Gulet trip was fabulous along with the sunset dinner, well worth the 2 hr transfer. Look forward to returning. Kalkan is well worth a visit.
Neal Clark, June 2022
We enjoyed an absolutely amazing stay at the Kalkan regency. Nothing was too much effort for the staff who provide a flawless service. They made everything very easy, including a gluten free food preference which was then subsequently remembered for the whole stay without needing to be repeated. Overall a very enjoyable and super relaxing experience, thank you!
Mark Edmond, June 2022
I have travelled on holiday with Simpson 3 times now, which would have been more but for Covid! Each time the overall experience gets better from start to finish. In this case, the Kalkan Regency was outstanding and exceptional. The hotel is brilliant and quite unique I suspect. I cannot praise everyone of the hotel and Simpson staff high enough! It would have been impossible for them to have done more! Whilst I was there I unfortunately tripped on my way to breakfast one Friday morning. Within seconds fellow holiday makers and staff were fussing over me. After a visit to the hospital where I had an MRI scan within six minutes of arrival, it turned out that I had broken a rib and could not fly home on the following Sunday (Oh dear, what a shame - I had to stay four days longer in an upgraded room!) I am recounting this because it is a small example of just how concerned and helpful everyone of the staff was! The waiters even helped me get out of bed in the morning and in and out of sun loungers and chairs all day long! I definitely will visit again like so many other people I met - but, my only reservation is that there are other Simpson hotels still to try!
Trevor Lloyd, June 2022
We finally made it back to our favourite holiday spot, the Kalkan Regency Hotel, in Turkey. After the enforced absence of three years, it was wonderful to be back. Nothing had changed. Great hotel in a fabulous location overlooking Kalkan Bay. Then the usual welcome from the owners and staff, treating all the arrivals as friends and part of the family, rather than " just " guests! We weren't disappointed with our stay, so much so, we have booked again and for next year. Can't wait!
John Powell, June 2022
Just a BRILLIANT place and service. So polite, helpful and enjoyable, so much so that I've booked to go again in 3 months time
Colin Wills, June 2022
Fabulous holiday with amazing friendly staff great location near the town and a beautiful hotel.
Rebecca Nicholls, June 2022
There is something special about the Kalkan Regency that draws you back time and time again. First class food, facilities and service delivered in a professional yet unassuming manner.
Sarah Matthews, June 2022
As ever, the Regency and their wonderful family of hosts and staff deliver just what the weary traveller in need of relaxation, sun and Kalkan hospitality could ask for. We will be back - again and again.
Helen White, June 2022
This was our first holiday to Turkey so we didn't quite know what to expect, however booking with Simpson's Travel we had the confidence that I would be a good experience. The hotel, staff and location of the hotel was 1st class in every department. We left resort feeling we got the experience we dreamed of and can understand who guests return every year. The manager/owner was simply unbelievable in his work ethic and all the staff made our stay very special. We will return.
Kelly Bennett, June 2022
An excellent holiday once again at our favourite destination the Kalkan Regency. Dolunay and his team are keeping the values that we are all constantly searching for, such nice people within lovely surroundings. They are a credit to themselves and would consider them to be some of my favourite and trusted people I know.
Martin Davies, May 2022
The Kalkan Regency is a real credit to Simpsons. The hotel is run with quiet, understated, efficiency. Nothing was too much trouble and it felt like the staff were as happy to be there as we were. Just delightful.
Sara Benstead, May 2022
Had a wonderful holiday at The Kalkan Regency from the moment we arrived. The staff were friendly, helpful and knowledgeable - it really has a family atmosphere. There was nothing that they wouldn't do. All the food was fresh, well prepared and the majority of it was sourced from their local own farm. We shall definitely return!
Nigel Butler, June 2022
Kalkan Regency Hotel was excellent and the staff were superb, the highlight for me was the complementary day trip on the boat which was brilliant. Kalkan its self is a great place to visit.
Paul Dyer, May 2022
20 years since first going to The Kalkan Regency - unbeatable as always. Kalkan is surrounded by amazing Lycian and Roman sites - visited spectacular Pinara for the first time - apart from the tortoises we were the only ones there.
Stephen Walkley, May 2022
We had a wonderful time at the Kalkan Regency. The attention to detail, warm welcome and freshly prepared food cooked to order was amazing. Little things like the cookery demonstration just gave the experience an added bonus. The whole family made you feel so welcome with the personal touch that you don't get with a company. Boat trip, barbecue , farm trip were amazing. We were made to feel so special. It was a magical holiday and we would love to return.
Philippa Hart, May 2022
It was our 1st stay at the Kalkan Regency but not our 1st to Kalkan, so we already knew the location was great for access to the town / harbour as well as restaurants closer to Kalamar, we'd already been to the Hamam there on previous visits, so we knew what to expect with respect to quality of the building. However, what was new to us was the staff there - they were just so lovely, they were incredibly welcoming, helpful & friendly and certainly made the holiday the great experience that it was. We'll be back!
Claire Bardsley, May 2022
Couldn't have asked for a more relaxed and friendly holiday - owners and staff always available and nothing too much trouble. Meeting people who have visited time and time again says it all.
Geoff and Ann, May 2022
A truly wonderful holiday at the Regency, and Simpson Travel made the experience seamless.
Susan McGowan, May 2022
Wow, this was our first time away since 2019 and we couldn't have wished for more. The Regency, it's staff, the service and location was far and away better than our expectations- so much so that we booked again for October before we even got home. Some might say that Simpsons is more expensive, we would say that it is worth every single penny! Well done Simpsons, Kalkan Regency staff and Vicky, what a holiday, what a place, and what an absolutely wonderful time! Thank you.
Tracy Wilson, May 2022
We have just returned from our second visit to The Kalkan Regency Hotel. From the welcome on arrival , fabulous scenery , high standard of accommodation, delicious food and fabulous service it is no surprise that there is a high number of repeat visitors. The team work hard to ensure you have a wonderful stay. The hotel is both intimate and spacious , the view from the terrace bar and restaurant are unbeatable and the hospitality is second to none. Combine that with great personal service from the Simpson Travel team and you too will keep returning.
Pauline John, May 2022
Our holiday experience was far better than we expected, having had to change destinations due to ridiculous EU passport regulations. Our hopes for Turkey had been low due to a visit there over 10 years ago, when we said we would never go back. What a difference Simpson Travel made, such a beautiful location with friendly people, who couldn't do enough to make our stay one of the best holidays ever. So good in fact, we have booked to go back for a fortnight in September of the same year!
Carol Horner, May 2022
Was it worth travelling to Gatwick the day before and staying overnight at an airport hotel and getting up at 3 am for a 06.10 flight? Was it worth a 1hour 45 minute drive from airport to resort, albeit in a luxury, air conditioned private transfer? Within a few hours of arriving at the Kalkan Regency the answer was a resounding YES.
Raymond Simmons, May 2022
The Kalkan Regency exceeded our anticipation and expectation in all respects. The management and staff all went out of their way to make us welcome, and treat us royally. We believe that the experience this family have gained in their twenty plus years of managing this hotel and interacting with English guests has resulted in one of the most relaxed and enjoyable holidays we have ever enjoyed.
Mr Sheppard, May 2022
The best holiday I've ever had. I cried when I left. I will return as soon as I can. What a truly special and remarkable place made even more so by the dedicated team and owners and the wonderful Simpson guests, most of whom are repeat visitors - I can understand why.
Pamela Mack, May 2022
We have just returned from one week's holiday at the Kalkan Regency Hotel and completed the dreaded PCR tests. Although it is not pleasant at airports and on aircraft at the moment, this was more than compensated for by the excellent service and holiday we had with Simpson. Zeze, the rep, was excellent along with the management and staff at the hotel and icing on the cake was the lovely gesture on our 45th wedding anniversary. We have been together for 50 years which Simpson and the Kalkan Regency staff made so special for us both on that night. A big thank you to all and we will be return in the future! Keep up the good work and support The Kalkan Regency!
Andy & Jane Rennie – October 2021
This was our second visit to The Kalkan Regency. A fantastic hotel, I would recommend New Standard rooms, plenty of space, smaller bathrooms but with a good shower and sink area, plenty of storage in both room and bathroom with a nice balcony or patio to sit out on. We also stayed in Virgo Pool Suite, if you can afford to upgrade this is a must, a huge room with two seating areas, walk-in shower, bath. The outside boasts a sundeck with two sunbeds, private pool and table and chairs. For me the people and the service make a resort/hotel and if you like friendly, personal service without being intrusive this hotel is for you. A family-run property that makes everything so easy. I can see why people return year after year to this hotel. There are some nice additional touches when you book with Simpson Travel including complimentary Turkish bath, full day boat trip, access to a local beach club, beach towels if you want to go out of the resort, two small bottles of water per day. In terms of other facilities, there is a lovely restaurant called Sea Point with fantastic views, a large swimming pool with a restaurant that boasts a fresh extensive menu. The Kalkan Regency has its own farm, so food is of a very high quality and very fresh. In addition, there is a Spa and Hamam and very small, basic gym. The rooftop bar is a must – so picturesque with lots of choices of beverages for that pre-dinner drink or night cap under the stars. In terms of Covid-19, the hotel again delivered a very high standard. The town of Kalkan is so pretty with lots of lovely restaurants serving a range of local and international cuisine on pretty terraces and also along the harbour. We were so glad we managed to travel this year, we felt very safe and would go there again. If you are thinking of going, book early it's a popular hotel renowned for its service and delivery!
Bhavneeta via TrustPilot – September 2020
Our first holiday in Turkey and look forward to returning. The Kalkan Regency has been wonderful! Everything is thought of and provided for – lovely professional and friendly staff, delicious food and beautiful gardens/pool.
Fiona Mould – September 2020
This was our first visit to the Kalkan Regency and it is easy to understand why there are so many returning guests. The hotel is beautiful, a fabulous pool, friendly staff, good food and a high standard of accommodation. We stayed in one of the pool suites and we could not have been happier. We enjoyed the boat trip and Hamman experience which is included in the stay. Like many others we will be back. Thank you also Simpson Travel for such efficient personal service. It was a pleasure.
Pauline John – September 2020
This was a lovely holiday which we took at short notice. We enjoyed it much more than we expected and it was a great antidote to the situation in the UK with Covid-19. The hotel was beautifully situated with views over the mountains and bay, though Kalkan has grown profusely since last we were there. The staff were most helpful at a trying time and there was a good rapport with the other guests. Your local representative, Vicki, was excellent. This was the first time that we have travelled with Simpson.
Charles & Imelda Broughton – September 2020
Lovely hotel, amazing staff and food...boat trip excellent. We shall return!
Judith Taylor – September 2020
Another wonderful holiday in our 'happy place' made even more special by the Regency family! Special thanks to Dolunay and Vicki who made sure we had a Silver Wedding anniversary to remember. Thank you!
Glynn Parker – September 2020
We booked this trip at the very last minute as we were due to fly to Palma for two weeks but had to cancel due to Covid-19 quarantine restrictions. This turned out to be one of the best decisions we have made. This was our first trip to Turkey and we fell in love with the country and in particular Kalkan instantly. We arrived at the hotel at midnight but were warmly welcomed by Dolunay (the owner) and the fabulous Murat, serving us fresh lemonade and bringing a mezze platter to our room. From the charming staff serving breakfast and lunch to the indispensable Murat serving drinks at the bar in the evening and of course the excellent Aladdin (the kindly security guard who looked after our daughters when returning late After enjoying Kalkan's nightlife!), nothing was ever too much trouble. We cannot recommend the Kalkan Regency more highly and Simpson Travel made our trip seamless and took care of everything. We can't wait to go back.
Stuart White – August 2020
"The best ever..." and "The best ... I have ever had" were the most frequently used words all holiday. This ranged from best view, to best pasta, to best cocktail. The Kalkan Regency is such a beautiful hotel, the atmosphere is perfect and every member of staff pay attention to every detail. As you arrive at the hotel, the relaxed atmosphere is tangible and you can't help but fall in love with it. Without exception The Kalkan Regency followed every safety precaution to ensure everyone was safe in this current climate: briefing everyone on arrival, temperature checks, staff members wearing masks, spaced tables and sun beds, etc. One thing we loved is the staff members are so kind, helpful and thoughtful. I am dairy and gluten intolerant and the waiters and chef did everything they could to accommodate me. I have had the best food I have ever eaten, they accommodated me far better than in England. The food was delicious, homemade and authentic. My brother had the best traditional Turkish pasta three days in a row, he absolutely loved it and was offered to go and watch how it was made. The best family holiday we have ever had and we will definitely return.
Pip Tuck – August 2020
Another wonderful holiday at The Kalkan Regency Hotel. We were thoroughly spoilt by Masuda, Nuri, Dolunay and all the wonderful staff! We did not leave the hotel except for the boat trip as the food is amazing and the menu is vast. With Covid-19 we were very nervous about travelling this year, however, we felt very safe at Kalkan Regency and all precautions had been taken to ensure staff and guests were kept safe. We look forward to seeing our Turkish family again next year!
Roselyne Buckner – August 2020
My partner and I enjoyed the most fantastic week at the Kalkan Regency. Having cancelled our family holiday to Spain at the last minute, we were desperate to find a holiday that would offer a suitable escape. Enter: Simpson Travel and the Kalkan Regency. Simpson Travel was exceptional. Responsive, knowledgeable and courteous; I wouldn't hesitate to recommend them to our friends and family. The Kalkan Regency was sublime. Most impressively, they had adapted very well to the pandemic and had implemented a series of processes to ensure the safety of their staff and guests. Of equal importance was the experience that they ensured all guests had, in spite of the additional precautions. You are treated like family from the moment you set foot in the splendid surroundings. You are catered to in every fashion, and I would advise that everyone stay here at least once if at all possible. The trick is staying away, judging by the number of visits our fellow guests had previously made. Highlights included: the day trip (with exceptional company) on the Regency's gület boat and the watching the moon rise whilst eating our evening meals in the hotel restaurant. Great for families or couples...we shall return.
Tim Andrews and Laura Watts – August 2020
In spite of Covid-19 we had a really fabulous time. The staff could not have been more helpful and made our holiday a really memorable one.
Bob Wells – July 2020
Wow! What a fantastic holiday. Really felt for the family who run this hotel given the drop in numbers due to Covid-19, but they made sure there was little or no impact on our holiday. There was hand sanitiser everywhere and all staff wore masks at all times – we felt totally safe and very looked after. We couldn't recommend them or Vicki, our Simpson rep, more highly. Nothing was too much trouble and great recommendations for eating out. The hotel is exactly as it is represented on the website and is gorgeous!
Sam Windsor – August 2020
Our stay at the Kalkan Regency was very enjoyable, the hotel offers a wonderful location with a high standard of friendly service. Unusually for me, I cannot think of anything I would change!
Tessa – October 2019
Another wonderful visit to the Kalkan Regency. Can't recommend this wonderful boutique hotel enough. The location is ideal with wonderful views across the harbour. The family and their wonderful staff can't do enough to make your stay perfect. This is a family-run hotel and they are all hands on to make it feel like a home from home. The barbecue night on a Wednesday is something special and such a fun night with excellent food and the staff joining in with the Turkish dancing. This is our second visit this year and we keep going back and back. Hope to visit many more times in the future.
Ms Jones – October 2019
A fabulous location with beautiful views. Genuinely impressed with the staff and service, nothing was too much trouble. Quality of food was very enjoyable special nights particularly the barbecue and spit roast lamb were delicious. Totally recommend.
Mrs G – October 2019
A lovely touch was an e-mail from our resort representative to our home a couple of days before we left to say she was looking forward to meeting us. This set the tone for the holiday, which was of the highest standard. Our first Simpson holiday persuaded us to try them again and this, our second, just confirmed that we were right to do so. We have just booked our third!
Chris B – October 2019
Our experience with your company was absolutely faultless and you have thought of everything! I have never had such a smooth and stress-free holiday in my life and this was all due to your thoughtfulness. From booking our holiday in the UK to the flights to the hotel and home again everything was carefully thought through by you so that we didn't have to think about anything. Thank you so, so much. It will be very difficult to ever travel with anyone else!
Mrs Bennett – October 2019
This was the fourth visit to Kalkan Regency. The staff are brilliant, the rooms are very comfortable and well taken care of. Vicki is terrific and the family, Dolunay and his parents are exceptionally kind and friendly. We will be returning in 2020.
Denise & Lawrence – October 2019
We found our rep, Vicki, very helpful and knowledgeable – in fact one of the best reps we have had over many years of travelling abroad – nothing was too much trouble. Would also like to add many thanks to all of the Simpson Travel team for being so helpful. We do not have a printer so when we requested paperwork to be posted on to us this was always done. Once again thank you to all of the team for all their help.
Barbara & Barry Dalton – September 2019
As mentioned before Simpson is very lucky to have the services of their tour manager in Kalkan. She has a wonderful knowledge of the area, and especially of the local restaurants. She is the extra dimension that every tour company needs.
John Moffatt – August 2019
Usually after a 2-week break I am happy to be going home, at the Kalkan Regency I just did not want to leave. As someone who travels the world constantly on business I can honestly state that the friendly, unhurried level of service was second to none.
Keith Golds – August 2019
Must rank as one of the top two holidays we have ever had in 48 years of marriage. The Regency is just perfect, not overly stuffy, all the staff made us feel at home and yet never far away. Our local Simpson rep, Vicki, was just spot on – she had every detail covered and has such a great breadth of local knowledge. Thank you Simpson Travel for a great experience on both our 70th birthdays.
Margaret Hedley – August 2019
We had the most amazing two week holiday. The hotel has a stunning setting with beautiful views, the food was fantastic and the staff just delightful. We would like to say a very special thank you to Dolunay and Masuda. The barbecue was outstanding and great fun. We will definitely be back next year.
Amanda & Philip Hanley – August 2019
A truly special experience – I would thoroughly recommend a visit. Loved the pool suites – very special and a great view. Will definitely be going back!
Jo Noon – July 2019
The Kalkan Regency is a beautiful hotel and nothing is too much trouble for the staff, who are charming and friendly. The hotel is only a 15-minute walk from the town centre with a wide choice of restaurants, so ideally positioned if you like to eat out in the evenings. We thoroughly enjoyed the hotel's Turkish barbecue evening – great fun and delicious food.
Pippa Day – July 2019
The Kalkan Regency exceeded our expectations in every way. The location of the hotel is superb and we were able to walk quite easily into the town (although we always took a taxi back as Kalkan is quite hilly). The family were most welcoming and we were made to feel very special. The staff were amazing. Very efficient and friendly and nothing was too much trouble for them. The swimming pool was probably one of the best we have ever had. We will definitely return one day.
John & Jenny Luther – July 2019
Everything about it is fantastic. The icing on the cake is the pool – the best we have ever had. Staff and owners are incredible. Everything is OUTSTANDING. We cannot wait to visit again. We cannot fault one single thing.
Simpson Traveller – July 2019
Our stay at the Kalkan Regency Hotel was wonderful. The staff at the hotel were extremely welcoming and kind; many of them speaking excellent English and all of them taking great pride in their work. The hotel has a strong sense of being family run and the staff are keen to welcome you into that family. The gardens are beautiful and very well maintained, complementing the fantastic views from the terraces and rooms. The day trip on the hotel owned gulet, Poseidon, is not to be missed. After 30 years of holidays as a family and now as a couple, this will be the first place to which we will definitely return.
Mrs Braund – July 2019
This was our first visit to the Kalkan Regency and it did not disappoint. The staff were extremely attentive, our room was superb and the little extras that come with the holiday just added to make it a very restful and relaxing week away, which was exactly why we chose this hotel.
Mrs Horton – June 2019
This is an excellent hotel which is very well run and all the staff were very helpful and polite. We enjoyed our stay very much.
Bob & Carol Foster – June 2019
I cannot speak highly enough of the Kalkan Regency or indeed of Vicki the Simpson rep. The consistency of service and attention to detail is exceptional. Vicki is professional and warmth personified and the Regency family wrap you in a blanket of sunshine and tranquillity. Sheer pampering from beginning to end.
Jan – June 2019
The Kalkan Regency is an excellent family-run hotel with superbly attentive staff. Everyone is very friendly, welcoming and cheerful helping you feel very relaxed straight away. There is something for everyone here, great location for access to the town but secluded enough if you want to just switch off.
Eve Walshe – June 2019
We returned to the Kalkan Regency hotel for the second time, the reason being that it's hard to improve upon what is on offer! Great location and facilities, friendly staff, great food and service. What more could you ask for? I have no doubt that we will return at some point – it's like going home!
Mrs Francis – June 2019
Excellent hotel with extremely pleasant and helpful staff whose mission was to facilitate any request. The food was excellent. A stay is thoroughly recommended.
Grahame S – June 2019
This was our second holiday with Simpson Travel, plus we have another booked for later this year. We have and would recommend Simpson Travel for the quality of service and attention to detail.
David White – June 2019
Simpson and the hotel were excellent. Vicki is a real asset to Simpson. The Kalkan Regency cannot be faulted – lovely hotel.
Simpson Traveller – June 2019
Kalkan Regency Hotel has surpassed all others in efficiency, friendliness and sheer hard work, a family-run hotel, where nothing was too much trouble. It was our second visit and felt warmly embraced when we arrived late at night. A week later, we reluctantly had to leave, family all arrived to see us off, sad moment for us leaving, but already planning our next trip. We have never returned to the same place ever before, but Kalkan Regency and their wonderful family have a very special place, and the knowledge to look after it, and nurture everyone involved.
Julie & Jeff Dennis – June 2019
What a perfect find. The hotel was everything we could have wished for and everyone staying there were like-minded people (many returning over several years). The hotel staff couldn't have been friendlier or more attentive and the Simpson reps couldn't have been more helpful. Communication at all stages was very reassuring. Will be using Simpson again, but the Kalkan Regency has set the bar very high – do we go back or try something new?
Alan & Lesley Collins – June 2019
I would like to extend my appreciation to Belinda for arranging and coordinating our booking from start to finish with efficiency, politeness, professionalism and thoughtfulness at all times. I would also like to thank Vicki for her kindness and generosity during our stay at the Kalkan Regency and for sending the most stunning arrangement of flowers to me on my 60th birthday. I also need to extend my thanks to The Regency team – I cannot express how fabulously, and done with such generous hearts and enthusiasm, the hotel staff, including Dolunay, Mamma, and Andy, worked to create the most wonderfully romantic and fairy-tale setting in the garden at Leo overlooking the bay of Kalkan for my 60th birthday celebrations. I could not have wished for a more perfect and most memorable place to spend my birthday celebrations with my dearest family.
Debbie Budenberg – June 2019
Yet again the Kalkan Regency gets it right. Also impressed by Simpson Travel reps who dealt with other guests' problems that were caused by third parties – nothing to do with Simpson or the Regency.
Stephen & Nora Walkley – June 2019
Simpson is very lucky to have Vicki as their Operations Manager at the Kalkan Regency, she was excellent for all our requests. Simpson is also very lucky to have the Kalkan Regency within their portfolio.
John Moffatt – June 2019
Couldn't fault Simpson or the hotel and staff at the Kalkan Regency. Outstanding service in a beautiful hotel.
Susan Harrison – June 2019
The overall experience with Simpson Travel was first class and would highly recommend them.
Michael & Jean Wood – June 2019
First time using Simpson Travel and it will be the first choice when looking at our next holiday. A very good service by everyone. The Kalkan Regency was amazing and staff really do make you feel part of the family. I now know why it has so much return business. Loved it.
Dorrian – June 2019
This was our third visit to the Kalkan Regency, we had an absolutely lovely time, we will probably go back next year. We have travelled to many countries, Kalkan and The Regency are second to none, would always recommend it.
Lynne & Graham Barber – June 2019
Have used the facilities of the Kalkan Regency many times although this is only our second time staying. The hotel is truly excellent and the owners and their staff so very friendly and together appear to be one big happy family.
Simpson Traveller – June 2019
Another wonderful holiday at the Kalkan Regency Hotel – a lovely, well-run family hotel, where everyone does that little bit more to please. Nothing is too much trouble for ALL the staff, always a friendly smile and very polite.
The Rowes – June 2019
As usual The Kalkan Regency was as good as ever. Wonderful hotel and extremely friendly staff who cannot do enough to make your holiday perfect.
John Sharples – June 2019
The hotel was excellent as always. We love the hotel and its location. This time we particularly enjoyed the fresh cherries for breakfast and the sunset cruise.
Simpson Traveller – June 2019
The team and family at the Kalkan Regency surpass themselves year after year. Our favourite place on the planet.
Andy & Murat – June 2019
The ownership, management, staff and location are the most excellent in the whole of Kalkan. The restaurant menus for lunch and dinner are of the highest quality. The theme nights at the hotel, Monday fish, Wednesday barbecue and Fridays spit roast are such fun. We enjoyed our experience so much we shall return and return and return!
Lawrence Dell – May 2019
Excellent experience as always with Simpson Travel. I recommend the company to everyone but in a way, I don't want everyone to know about it!
Rachel – May 2019
We had an excellent holiday at the Kalkan Regency. The hotel was small enough that it was a very personal friendly experience and it managed to combine international standards with a Turkish ambience. Vicki, the representative, was there every breakfast to help sort out excursions and give helpful hints. She was such a lovely person. The gulet experience was a highlight of the holiday. A fun day out where everyone mixed and enjoyed swimming and seeing the sights. The Simpson service was first rate from beginning to end. We will definitely return to the Kalkan Regency.
Julie Humble – May 2019
The Kalkan Regency surpassed all our expectations! The friendliness of the staff and the overall ambience made it feel like a house party! The accommodation and in particular the beds were more comfortable than we could have hoped for. The Simpson service from start to finish was excellent, with great attention to detail throughout. We can't wait to go back!
Mrs Heighes-Brown – May 2019
What can I say? The whole experience of The Kalkan Regency is second to none. Friendliness, service and excellent food. Got back Saturday and looking to book again later today for October.
Carol Jones – May 2019
Simpson Travel made us feel very welcome and couldn't do enough for us – good personal service. We would certainly travel with Simpson again thanks to the personal touch and will go to them as our chosen provider. We are already planning our next trip.
Anne & Peter Steward – May 2019
* For further clarification on Facilities and Amenities, please view the 'Details' tab for each property or speak to one of our experienced sales consultants.
Set against a breathtaking mountain backdrop, Kalkan sits on Turkey's stunning Turquoise Coast: a cosmopolitan, vibrant resort perfect for exploring the timeless beauty of ancient Lycia's pine-clad shores. The pretty town centre is a treasure trove of narrow streets, whitewashed Ottoman Greek houses and inviting boutiques. It's also famous for its harbourside lounge bars and rooftop restaurants serving a variety of delicious food with impeccable service.
Our guests return to Kalkan year after year. To find out why, visit our collection of luxury villas and hotels – and, if you book your Kalkan holiday with Simpson Travel, we'll include a complimentary hamam experience and a day trip along the Turquoise Coast in a traditional wooden gület. Find out more here.
---

Explore our pre-bookable experiences in Kalkan
---
View holiday Booking Conditions
Simpson Travel in the media