Stylish boutique hotel
41 rooms and suites
Stunning views
Family run with exceptional service
Walking distance to Kalkan
Children welcome... 26 May – 2 June, 14 July – 1 September and 20-27 October.
All other dates adult only.

The Regency is a Kalkan legend. Loved by guests and the travel press in equal measure, this family-run hotel has raised the bar to the highest possible level in terms of friendly, professional service, delivered with a genuine smile in one of the best locations in Kalkan. We are delighted that owners Masuda and Nuri Tomanbay and their two sons, Dolunay and Aşkınay, have decided on Simpson Travel as their exclusive partners.
'The best view in Kalkan' is a title that many aspire to, and The Regency certainly has a legitimate claim to the honour, offering a wide-angle panorama of the harbour and the bay beyond from just about every corner of the hotel. Beyond the view, the focal point for most guests is the large swimming pool. To build a pool of this size in a place where level ground is more valuable than gold is testament to the Tomanbay family's commitment to exceeding their guests' expectations, a philosophy that you'll encounter over and over again during your stay.
With an outstanding restaurant serving locally-sourced produce, a traditional Hamam, a gym and an elegant spa, the hotel is aimed primarily at a discerning adult clientele, and children under 12 are not permitted outside the main school holiday periods. You are very welcome to bring your children in the high summer months however, and some of the suites sleep up to four to accommodate those travelling with little ones. Even when the hotel is full, the grounds are so large that there is room for everyone to find their own space, and the gently sociable atmosphere of the bar and pool areas is a great attraction for guests of all ages, some of whom rarely leave the hotel during their entire stay. If you'd like to get out and explore a bit more of Kalkan, the village centre is around ten minutes away on foot, plus another five to the harbour. 

The 41 rooms and suites vary in style, size and aspect, and all the individual room types are listed in our Details section. Whether you chose a standard room for two or one of the new Pool Suites with its own individual pool, the unifying factor is the warmth and attention shown to every visitor. Masuda, Nuri, Dolunay and Aşkınay clearly share our own passion for personal service, and we are confident that Simpson travellers will be as taken with this special place as we are and the many numbers of guests who return year after year.
We'd like to treat you: Book a 2018 holiday at the Kalkan Regency and we'll include an all-day excursion on the hotel's traditional gület boat, Poseidon, with a delicious lunch included, along with a complimentary Turkish bath (hamam) in the celebrated spa. 
All guests staying at the Kalkan Regency in 2018 are treated to a complimentary Turkish bath (hamam) treatment in the hotel's renowned spa and a day trip on the hotel's traditional gület boat, Poseidon, with lunch and a welcome glass of champagne included. During the excursion, soft drinks will also be provided free of charge, but additional alcoholic drinks will need to be paid for on board. Tea/coffee and cakes will be served in the afternoon. Please contact reception on arrival to make your bookings.
Children
Children welcome 26 May – 2 June, 14 July – 1 September and 20-27 October (full details here)
Layout
41 rooms and suites
Terrace restaurant, swim-up pool bar and terrace bar
Turkish buffet breakfast included
Room service (not 24 hours)
Complimentary WiFi corner in lounge
Indoor bar and games room with pool table, table tennis
Lounge with Satellite TV/DVD with full channel listings (BBC, Sky, Sky Sports) and Turkish corner with cushions
Indoor air-conditioned gym  
Interconnecting rooms available in the Standard Hotel room type (111, 112, 211, 212)
Room and pool towels provided by the hotel for use in the hotel grounds
Separate beach towels provided by Simpson Travel for use at the beach
Hairdryers and safes in all rooms
Outdoor massage hut with views
Spa and beauty treatments
Turkish hamam and sauna
Laundry services (with dry cleaning)
Discounted rates for pre-booked spa treatments
10% discount on spa and beauty treatments
All bookings will be confirmed by hotel staff
Swimming pools
Large freshwater swimming pool 30m x 10m (depth 1.10m – 2m)
Children's pool 3.9m x 3.9m (depth 50cm throughout)
Food and special events
Hotel uses as much locally-sourced produce as possible
Almost all produce used is organic  
Majority of vegetables, herbs, cheese, fruit, milk, yoghurt and olive oil come from the hotel's organic farm in Islamlar
Hotel farm visits
Informal visits to the hotel's farm available to demonstrate how the food used is harvested from the fields and served within hours
Advise hotel staff of your interest to arrange a farm visit
Barbecue evening
Chefs prepare mezes along with meat and fish dishes in front of guests
Illuminated terrace and pool areas
Music and dancing
Payable locally
Cookery classes
Guests are invited into the Regency's kitchens to learn how to prepare some traditional dishes
Guests can discover more about one of the cuisines served at the hotel
Advise hotel staff of your interest to arrange a kitchen visit
Hotel access times
Check-in time – 4.00pm
Check-out time – 2.00pm
WiFi
All properties with WiFi are able to support basic functionality such as web browsing and checking emails*
* We aim to offer an uninterrupted service but sometimes due to factors beyond our control reliability can be affected.
Visas
British passport holders travelling to Turkey require a tourist visa in advance of travel. The visa is issued via the Turkish Electronic Visa Application System at the following website www.evisa.gov.tr and is charged at USD20. Please refer to www.evisa.gov.tr or the Turkish Consulate if you do not hold a British passport. Please note that passports need to be valid for six months or more from your return date to the UK.
Beach (Kalkan) 10min walk
Kalkan (restaurants/shops) 10min walk
Patara 20min drive
Dalaman airport 1hr 40min drive
Your options
The price of your holiday includes private transfers to and from the airport/hotel. For a supplement, you can exchange the transfers for a hire car. The following options are available:
Group B, Renault Fluence or similar*
Group D, Dacia Duster or similar*
Group E, VW Carvelle/Mercedes Vito or similar*
Group F, Renault Fluence automatic or similar*
* All our cars include full comprehensive insurance with zero excess. For this particular destination, the undercarriage, tyres and windscreen are included in the cover.
Car specification
Group B – 1.6 litre petrol engine, 2 large and 2 medium suitcases*
Group D – 1.5 litre diesel engine, 3 large and 2 medium suitcases*
Group E – 2 litre diesel engine, 3 large and 3 medium suitcases*
Group F – 1.6 litre petrol engine, 2 large and 2 medium suitcases*
* Suitcase sizes are based on a large suitcase being approximately 75cm x 45cm x 23cm and a medium suitcase of approximately 60cm x 40cm x 23cm.
Customer feedback
An excellent hotel, with unusually attentive and friendly service in a stunning location and with wonderful views of Kalkan and the immediate coastline. A place to rest, relax, eat home cooking of a high order and explore further afield if you choose. A special place.....
Dame Palmer – October 2017
We found the Kalkan Regency almost 15 years ago when staying in another hotel on our first visit to Kalkan. We like Kalkan very much but the combination of the most relaxing and unpretentious Kalkan Regency with the Kalkan restaurants and, for me, the wealth of world class historical sites nearby make it irresistible. This was our first visit in the Autumn - previously have come at the end of May - both are good times but the sun not quite so fierce in the Autumn and the sea warmer.
Mr Walkley – October 2017
We stayed at the Kalkan Regency for the first time and it was a joy from start to finish. We felt like part of a lovely warm large family and very much enjoyed meeting the other guests. The trip to the farm was very special. Thank you so very much.
Phil and Maggy – October 2017
Great holiday in Kalkan at the Regency, the hotel was all that it was cracked up to be and more, staff were excellent and made us feel at home from the very beginning. Food was excellent, especially the 'fish night'. We will be back!
Mr Bruce – September 2017
We thoroughly enjoyed our Simpson's holiday. From the moment we landed in Turkey we were met with a seamless, efficient, friendly service which enabled us to make the most of our week in Kalkan. Vicky, our rep, was informative and helpful; our hotel was set in a fantastic location with great facilities and the surrounding region was a delight to explore with something for everyone - stunning scenery, unspoilt beaches, ancient ruins and a delightful town packed with rooftop restaurants- all this and wall to wall sunshine. Thank you Simpson's for a great week!!
Dr Bailey – September 2017
The Kalkan Regency is an absolute gem of a hotel and I can't recommend it more highly - or its excellent staff and service. Perfect, secluded location - but within an easy walk of the town and harbour.
LH – September 2017
This was our first trip with Simpson Travel. It certainly won't be our last. Excellent hotel (Kalkan Regency) with first class service and fantastic food. Nothing was too much trouble. A little piece of heaven!
Mrs Robinson – August 2017
Just returned from Regency Hotel Kalkan Turkey another wonderful holiday, accommodation, food and service excellent. Would recommend this hotel/location to all my family and friends, will look forward to returning.
Mrs Manby – August 2017
We booked at the last minute and found the whole process efficient and reassuring. The website gave an accurate description of the hotel and resort and from arrival in Dalaman, the service we received was exceptional. The Kalkan Regency staff were warm and welcoming and rightly proud of the hotel, its facilities and menus. Our day trip on their magnificent gullet was amazing and we made good use of the spa facilities and the hotel's hammam. We would highly recommend their themed menu nights- the food was delicious and the BBQ night good fun. We have returned already recommending Kalkan, the Kalkan Regency and Simpson Travel to our friends. The holiday provided very good value for money and we can certainly understand why there were a number of 'returners' to this gem of a hotel.
Mrs Dubben – August 2017
The overall service and holiday was excellent, we are well travelled people and have only returned to a couple of locations over the years as we like to explore - make that three !! - we will be back to Kalkan, everyone was marvellous, nothing was too much trouble and friendly beyond belief. Cannot understand why we haven't heard of this place before as we went on a recommendation from friends. Even the taxi driver bought us drinks and cakes to and from the airport - lovely touch ! - Regency Staff went the extra mile, we had one of the older rooms which could do with an update, but was always immaculately cleaned daily. well done all
Richard and Karen – July 2017
The Kalkan Regency Hotel is simply the perfect place to spend a luxury holiday with the family touch. Nothing is too much trouble & Masuda, her son Dolunay & their excellent staff, just want you to enjoy everything they have to offer. The food is excellent & The Sea Point restaurant which serves a delicious menu from home grown produce is highly recommended.
Mrs Griffiths – June 2017
The Kalkan Regency has been one of the best hotels we have stayed in staff, food location were excellent
Mr Sutcliffe – June 2017
Wonderful first holiday with Simpson Travel. The Kalkan Regency selected by Simpson was simply stunning. We felt like we were on honeymoon. Every aspect of the holiday including travel and transfer was faultless. Thank you.
Ms Sharma – September 2016
This was our 2nd time this year at the Kalkan Regency hotel ,we were greeted at the airport by Vicky our rep.like old friends which made us feel very welcome. On arrival at the hotel we were greeted again as valued friends,the whole experience was brilliant.We can't wait to go back what a special hotel this is!! and as always all the Simpson reps at resort and airport were really friendly and helpful which all goes to make a lovely holiday. Well done Simpson !!!!!!
Mrs Wakeling – September 2016
The Regency Kalkan is an excellent hotel
Mr Cramb – September 2016
Excellent tour company top class rep at hotel ! Have already booked for next year
Mrs Applegate – September 2016
Beautiful locations & a wonderful selection of hotel & accommodation options as well as excellent service, care & attention all round which adds to the whole holiday experience, thanks Simpson!
Mrs Mason – September 2016
The Kalkan Regency is truly a wonderful hotel, the location and views are breathtaking. The place simply exudes style and sophistication but in such a warm and friendly way, nothing is too much trouble but then everything is perfect anyway. Once been I think you simply have to return, I love this place.
Mr Hutchinson – August 2016
Luxury, boutique, 5 star holidays don't get much better than our recent holiday with Simpson Travel. Our every want and need was taken care of and we will be travelling with them again without doubt!
Mr Maxwell – August 2016
Excellent quality from start to finish. It's all in the detail and our recent holiday certainly had it covered by Simpson.
Mrs Knights – July 2016
We had a great holiday. This was our 3rd visit to the Kalkan Regency, some of those we met had been there 10 times or more! We think that tells you all you need to know about the location, staff and food. This is a beautiful and relaxing family run hotel with an amazing view and we hope very much to return soon. Simpson reps were excellent.
Miss Chawla – June 2016
Kalkan regency hotel is fabulous as are the family and staff 
Mrs Applegate – June 2016
Kalkan Regency is a great Hotel with great staff and food, the cleanliness in bedrooms and all public areas is superb. The rep was very helpful and always to be found each morning at breakfast if you needed her, but didn't hassle you. Overall an excellent holiday.
Mrs Jones – May 2016
If you can, go to the Kalkan Regency. It has a wonderful location in Kalkan, with fantastic views over the bay and harbour but it is not too far for an easy stroll into the town where there are many lovely restaurants. You will not be disappointed.
Mr Thompson – May 2016
From our experience of 2 holidays this company provides excellent service and a reliable and high standard of accommodation we would highly recommend them in fact we already have.
Mrs Jemmett – May 2016
The Kalkan Regency Hotel was superb location, accommodation, staff and service were excellent.
Mr Scott – May 2016
Our choice of Turkey properties is diverse, ranging from simple charm to genuine luxury and style. Much of our portfolio is privately owned, and price alone is therefore not a universal guide. We contract all our accommodation in person, and each property has its individual appeal.
To help you make the right choice based on your own priorities, we have devised a simple grading guide to be considered in conjunction with each individual property description, awarding up to a maximum of five stars for the below categories.
* For further clarification on Facilities and Amenities, please view the 'Details' tab for each property or speak to one of our experienced sales consultants.
Set against a breathtaking mountain backdrop, Kalkan sits on Turkey's stunning Turquoise Coast: a cosmopolitan, vibrant resort perfect for exploring the timeless beauty of ancient Lycia's pine-clad shores. The pretty town centre is a treasure trove of narrow streets, whitewashed Ottoman Greek houses and inviting boutiques. It's also famous for its harbourside lounge bars and rooftop restaurants serving a variety of delicious food with impeccable service.
Our guests return to Kalkan year after year. To find out why, visit our collection of luxury villas and hotels – and, if you book a holiday there in 2018, we'll include a complimentary hamam experience and a day trip along the Turquoise Coast in a traditional wooden gület. And to get your holiday off to the smoothest possible start, you can also fly with BA from Heathrow to Dalaman, subject to availability.
Enlarge Map
Standard room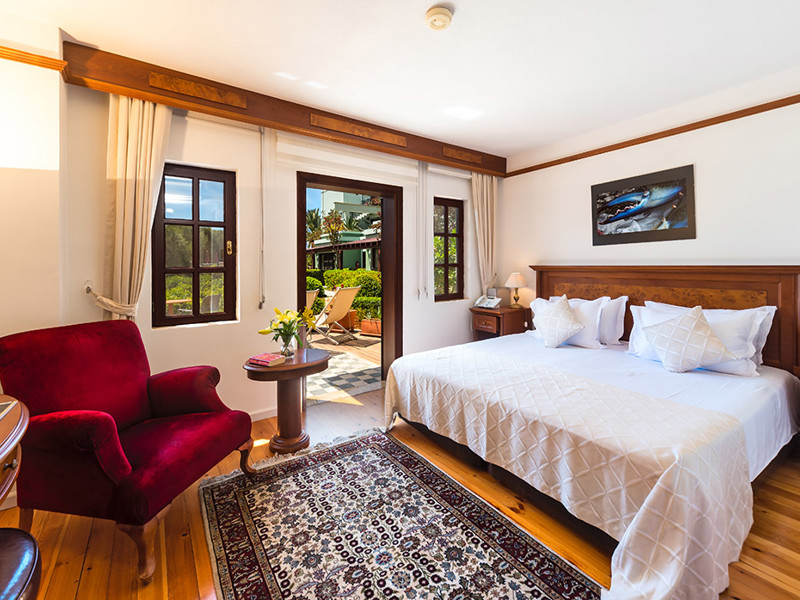 Full details
Standard Rooms – 109, 110, 111, 112, 209, 210, 211, 212, 309, 310, 311, 312
Sleeps 2 adults and 1 child
Double or twin bedroom with bathroom
Rooms 111 and 112 can be interconnected
Rooms 211 and 212 can be interconnected
Rooms 109, 110, 111 and 112 have deck chairs on the patios
Camp bed permitted for one child (only suitable for 14 or under) and only during peak school holidays (26 May – 2 June, 14 July – 1 September & 20 – 27 October)
---
Standard poolside room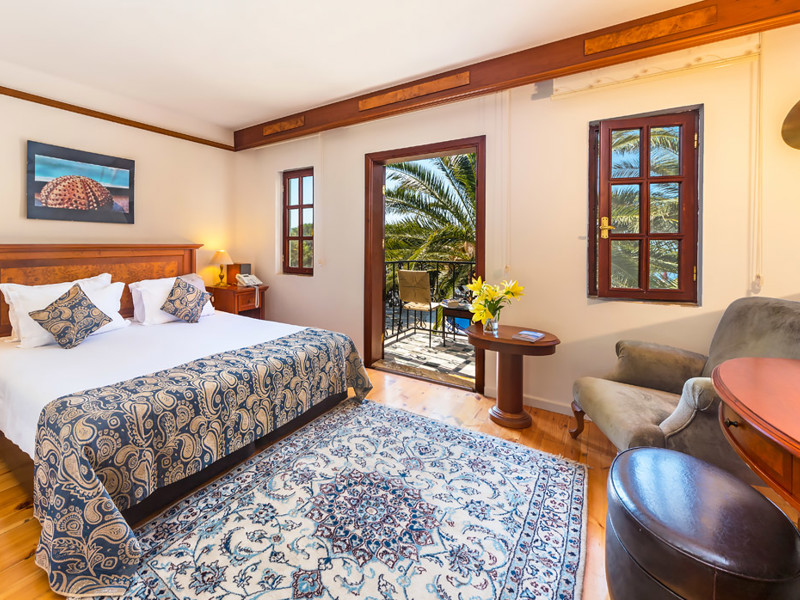 Full details
Standard poolside room – 107, 108, 207, 208, 307, 308
Sleeps 2 adults and 1 child
Double or twin bedroom with bathroom
Rooms 107 and 108 have sunbeds on the patios
Camp bed permitted for one child (only suitable for 14 or under) and only during peak school holidays (26 May – 2 June, 14 July – 1 September & 20 – 27 October )
---
New Standard Rooms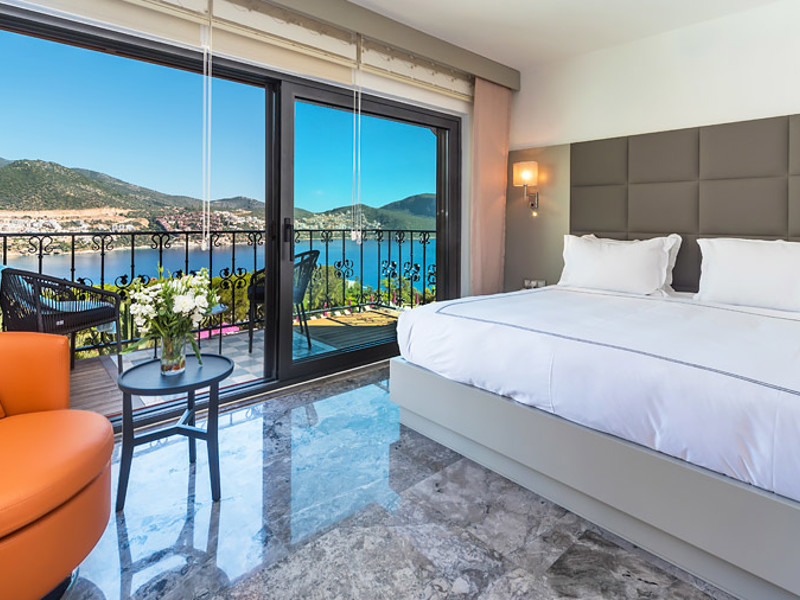 Full details
New Standard Rooms – 201, 206, 301, 306
Sleeps 2
Renovated Standard Rooms with extended balconies
First or second floor
Double bedroom with shower room
---
Orchard Suites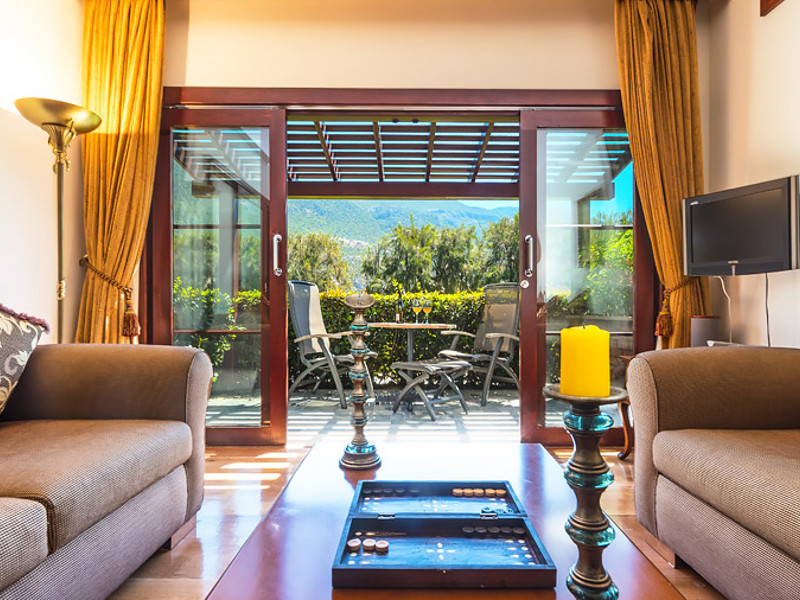 Full details
Orchard Suites – Portakal and Limon
Sleeps 2 adults and 1 child
Ground floor with orchard-facing terraces
Open-plan lounge area and double bedroom (separated by some steps)
Sunken bath with separate shower
Camp bed permitted for child (only suitable for 14 or under) and only during peak school holidays (

26 May – 2 June, 14 July – 1 September & 20 – 27 October

)
---
Regency Deluxe Rooms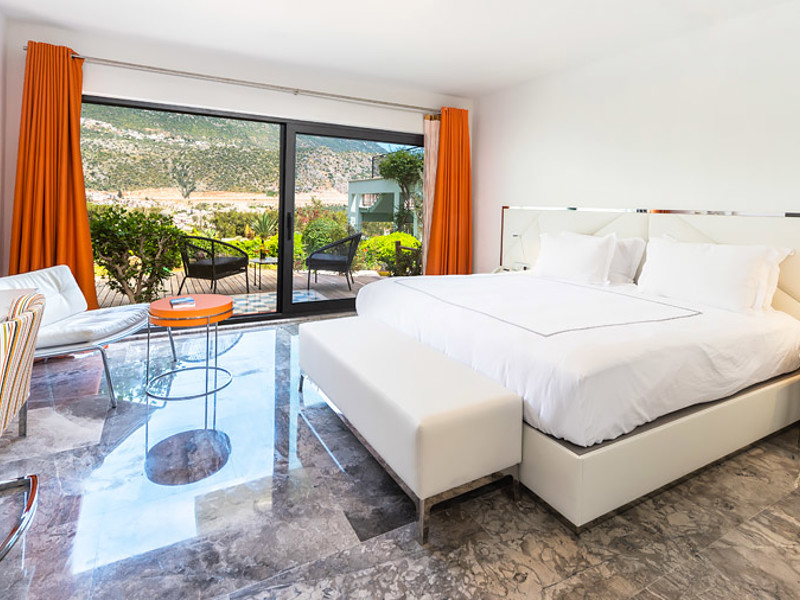 Full details
Regency Deluxe Rooms – 101, 102, 103, 106
Sleeps 2 adults and 1 child
Ground floor
Spacious terrace
102 double bedroom with shower room (sleeps 2 adults only) 
101, 103 and 106 with double or twin bedroom with shower room
Camp bed permitted for one child (only suitable for 14 or under) and only during peak school holidays

(26 May – 2 June, 14 July – 1 September & 20 – 27 October )
---
New Regency Suites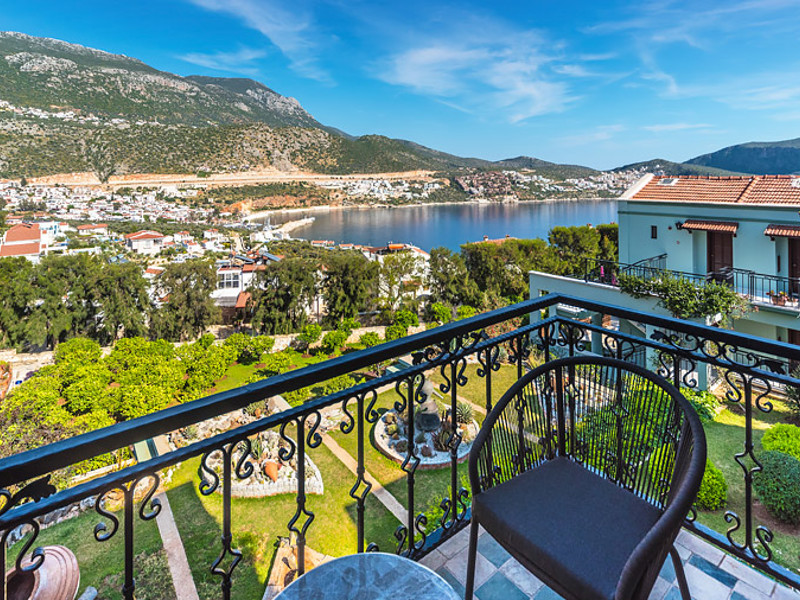 Full details
New Regency Suites – Üzüm, Mandalina, Kiraz, Incir
Sleeps 2 adults and 2 children
New style suite
First or second floor
Separate lounge area
Double or twin bedroom  with shower room (Incir and Kiraz have a separate bath)
Balcony from lounge and bedroom
Sofa bed permitted for two children (only suitable for 14s or under) and only during peak school holidays (

26 May – 2 June, 14 July – 1 September & 20 – 27 October

)
---
New Regency Deluxe Suite – Nar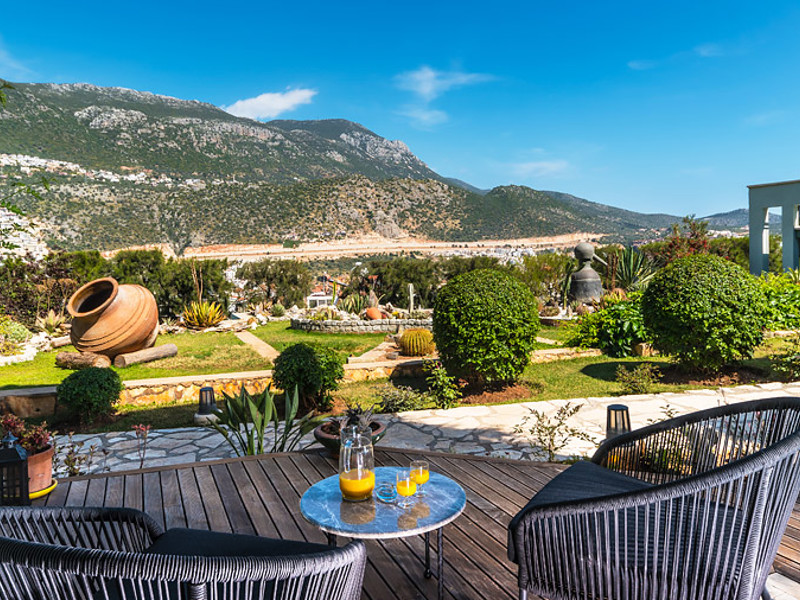 Full details
New Regency Deluxe Suite – Nar
Sleeps 2 adults and 2 children
Ground floor suite
Separate lounge area
Balcony from bedroom and lounge
Double bedroom with large shower room and separate egg bath
Separate lounge area
Sofa bed for two children (only suitable for 14s or under) and only during peak school holidays (

26 May – 2 June, 14 July – 1 September & 20 – 27 October

)
---
Pool and Garden Suites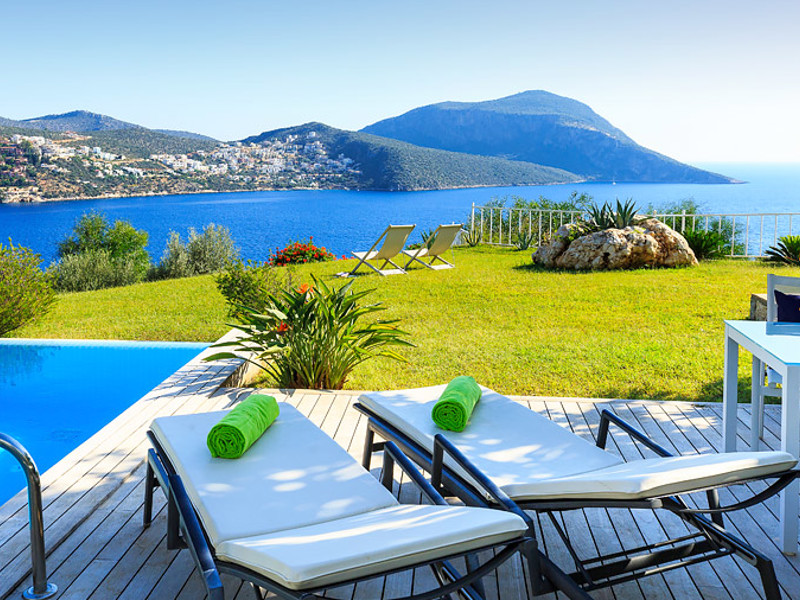 Full details
Pool and Garden Suites – Lynx, Lyra and Corona Borealis
Sleeps 2-4 
Sea-facing suites with spacious decked balcony
Private pool and garden
Open-plan lounge area
Double bedroom with shower room and separate egg bath
Satellite TV, DVD player
Lynx and Lyra – camp bed provided for one child person during peak school holidays (

26 May – 2 June, 14 July – 1 September & 20 – 27 October

) 
Corona Borealis – camp bed provided for two children person during peak school holidays (

26 May – 2 June, 14 July – 1 September & 20 – 27 Octobe

r

) 

All suites are only suitable for children 7-14 years
---
Pool Suites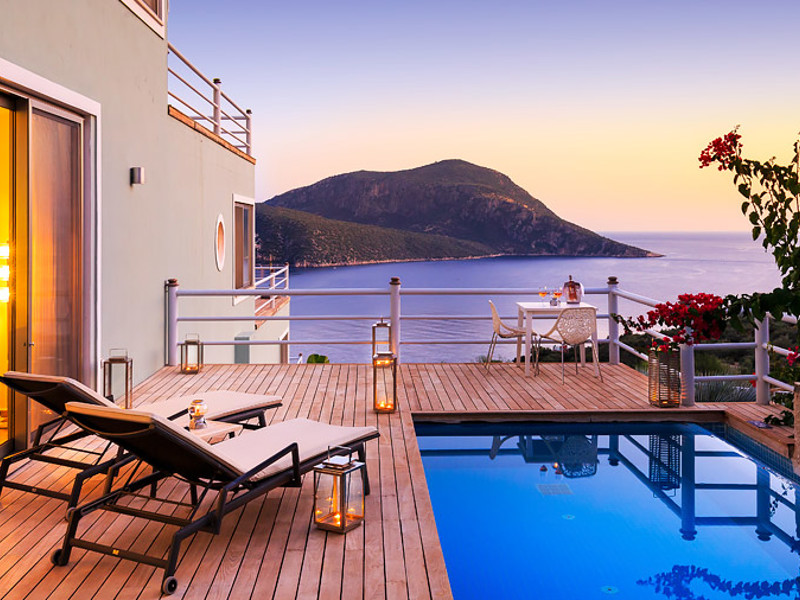 Full details
Pool Suites – Coma Berenices, Virgo, Opiuchus
Sleeps 2
Sea-facing suites with spacious decked balcony
Private pool
Open-plan lounge and double bedroom
Shower room with egg bath
Satellite TV, DVD player
---
Penthouse Pool Suite – Draco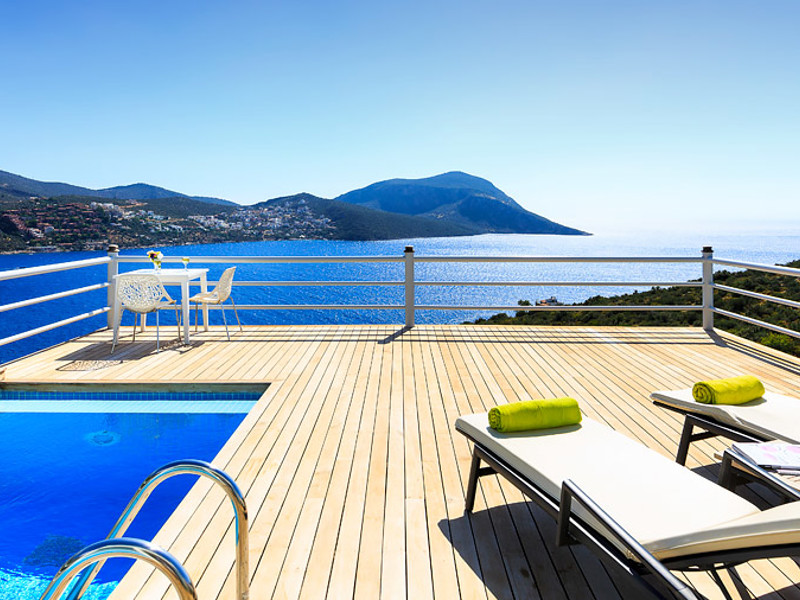 Full details
Penthouse Pool Suite – Draco
Sleeps 2
Sea-facing suite
Spacious decked balcony and private pool
Separate lounge area
Double bedroom with shower room and separate egg bath
Satellite TV, DVD player
---
Family Pool and Garden Suite – Leo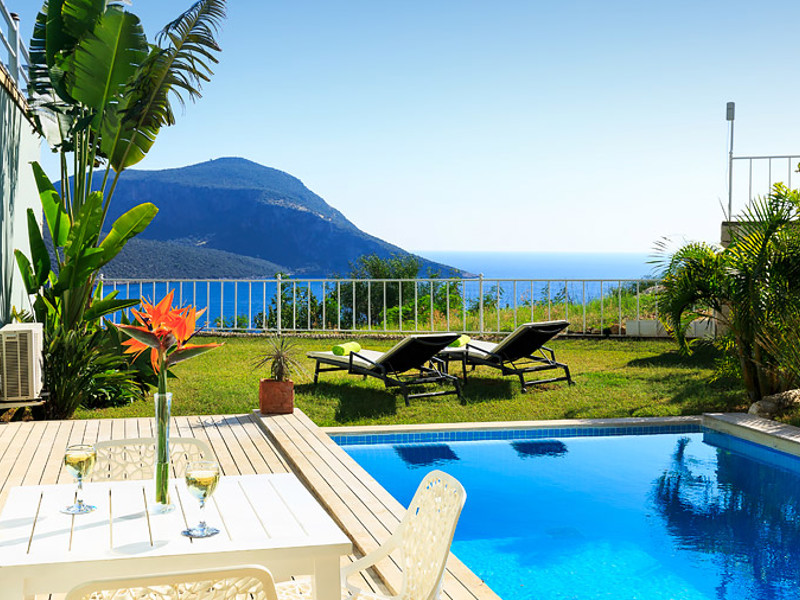 Full details
Family Pool and Garden Suite – Leo
Sleeps 2-4
Sea-facing suite with garden and private pool located on the ground floor
Separate lounge area leading to garden
Double bedroom with en-suite shower room and separate egg bath; leads to garden
Twin bedroom (can also be made up to a double) with en-suite shower room; leads to garden  
Satellite TV, DVD player
---
View holiday Booking Conditions