Our Specialists in Meganissi
A short boat trip from Lefkada will whisk you past Skorpios to the magical island of Meganissi. This beautiful oasis, well-known in luxury yachting circles, has a lovely upbeat hustle-and-bustle around the charming harbour in Vathy while inland, life remains sleepy and blissfully unspoilt. Our Meganissi specialists will help you hire a boat to find your very own secret cove for lunch, tell you where to go for a spot of uninterrupted fishing and reserve a table at your favourite waterfront taverna.


Rania Mazi
Operations Manager Meganissi
I love the tranquillity of the island, the unspoilt water perfect for snorkelling, the lush nature that surrounds the island. I love the friendliness and generosity of the locals and that you can still find 'the unhurried lifestyle'.

SPECIALIST RECOMMENDATIONS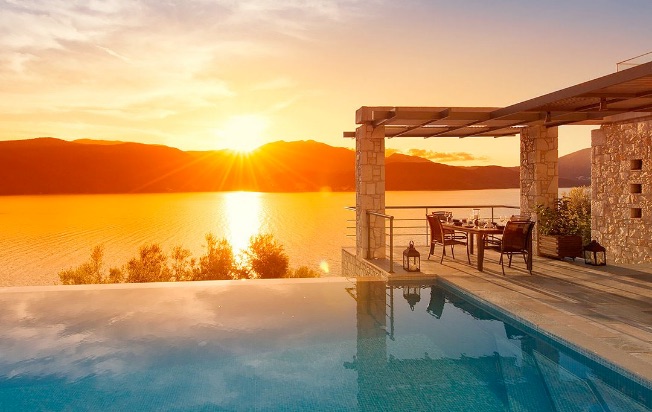 Saffron
3 bedrooms
Saffron's idyllic position on the west coast of Meganissi gives gorgeous views across the water to Lefkada. As the sun sets behind the mountains our guests have the best seats in the Ionian to watch the skies turn from blue to ochre to pink.
Oneiro
3 bedrooms
Overlooking Vathy harbour, this most elegant home-from-home enjoys spectacular views across to Scorpios and is the perfect base for exploring the island's charming villages and beaches.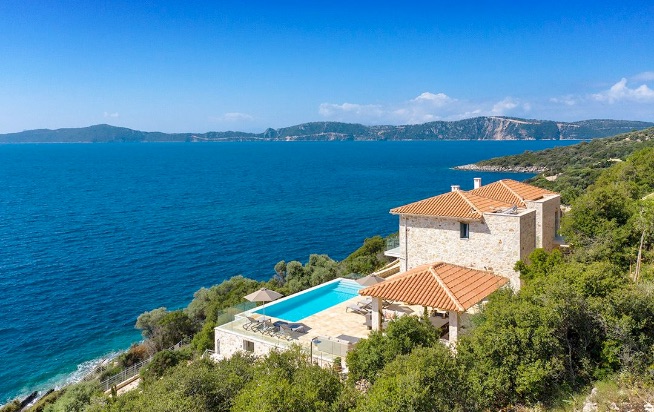 Villa Mimi
4 bedrooms
It's the dream villa that we would all love to own, with direct access to the sea – fantastic for that early morning swim or for a sunset dip.