Greek island hopping for adults
Greek island hopping for adults
For many of my generation (John Noakes on Blue Peter, Tom Baker as Dr Who, the Silver Jubilee, Dallas, punk), island hopping around Greece was our first taste of foreign adventure. I still vividly remember glassy blue skies, shocking pink bougainvillea and cheap-as-chips fish suppers that came with a head and a tail not batter and vinegar. We slept on boats and beaches, lost weekends and found love, drank wine from copper pots and swore one day we'd return. Several decades later, inspired by my son's gap year plans, that day came.
---
The perfect combination
Juggling kids, career and ageing parents means that these days I like my holidays just a little bit luxurious and 100% hassle-free, and I really prefer someone to figure out the logistics for me rather than spending hours lost on beautiful websites. Zoe in the London office came to the rescue with three twin-centre suggestions, allowing for a bit more exploring than a single base holiday, whilst still making sure the trip would be totally relaxing. Ithaca, Meganissi and Lefkada all made it to the short list, but in the end we decided to combine Corfu and Sivota on the Greek mainland, seduced by the gorgeous accommodation at the Rou Estate and Simpson's own White Orchid hotel.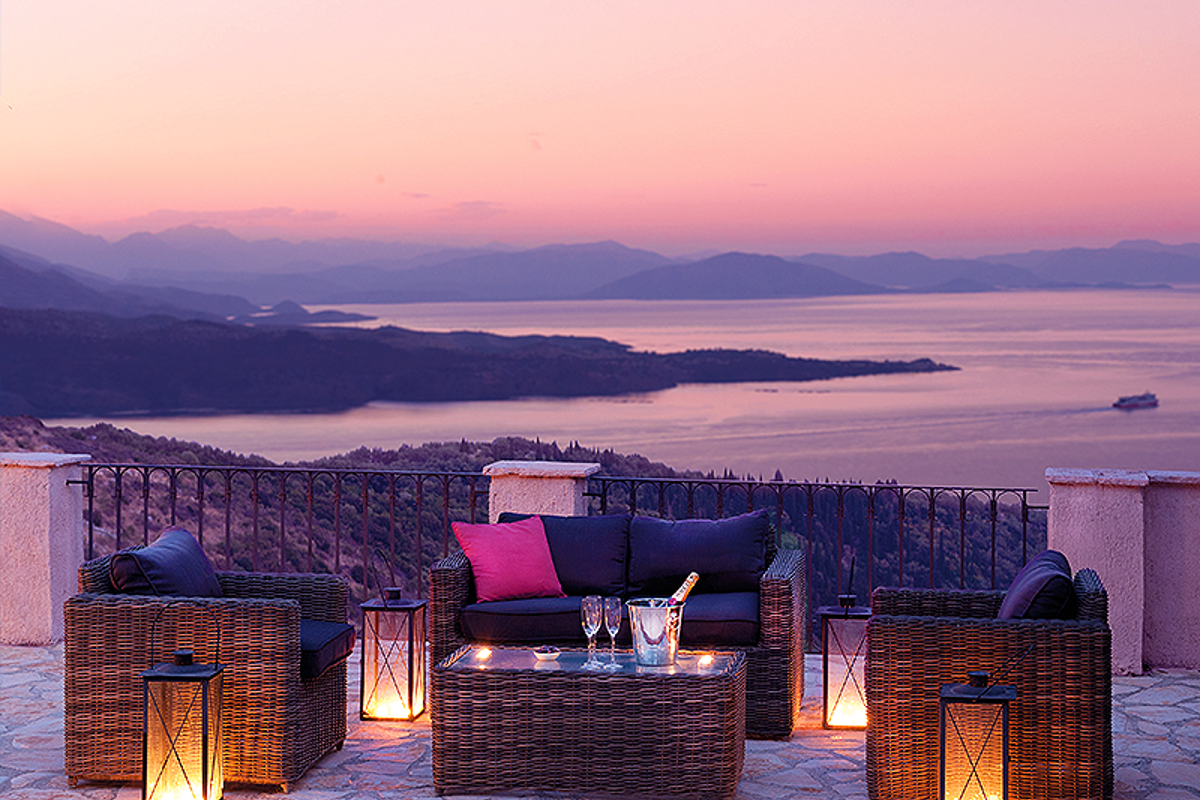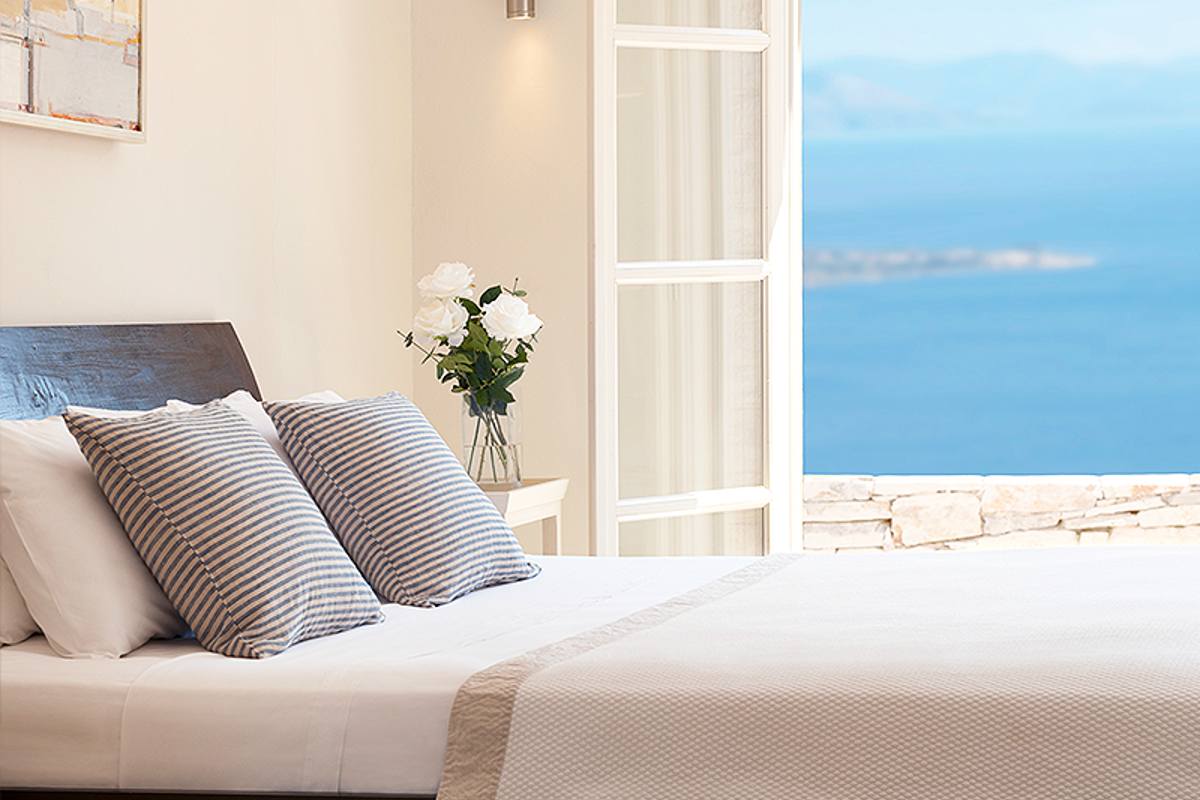 The Rou Estate on Corfu
The first time I visited Corfu, Rou would have been just another tumble-down hamlet, but thanks to architect Dominic Skinner and his wife, the houses have been given a whole new lease of life. Inching the car through olive groves and giving way to goats made me wonder what we'd got ourselves into, but our cottage at Rou turned out to be nothing short of spectacular. Mr Skinner has achieved the perfect balance of character and comfort, making the most of the exceptional location and views, and finishing it all off with a spa, gym, restaurant and host of pre-bookable extras from bike hire to yoga classes. My 20-year-old self might have scorned all the pampering, but modern me was in absolute heaven, thrilled by the prospect of a week to read, recharge and reminisce.  There were paths to be explored, bays to sail and even a mountain to climb, but aside from a couple of lazy beach excursions and a peek at the famous Durrell family's White House nearby, we contented ourselves with sleeping late, eating well and drinking in the incredible views.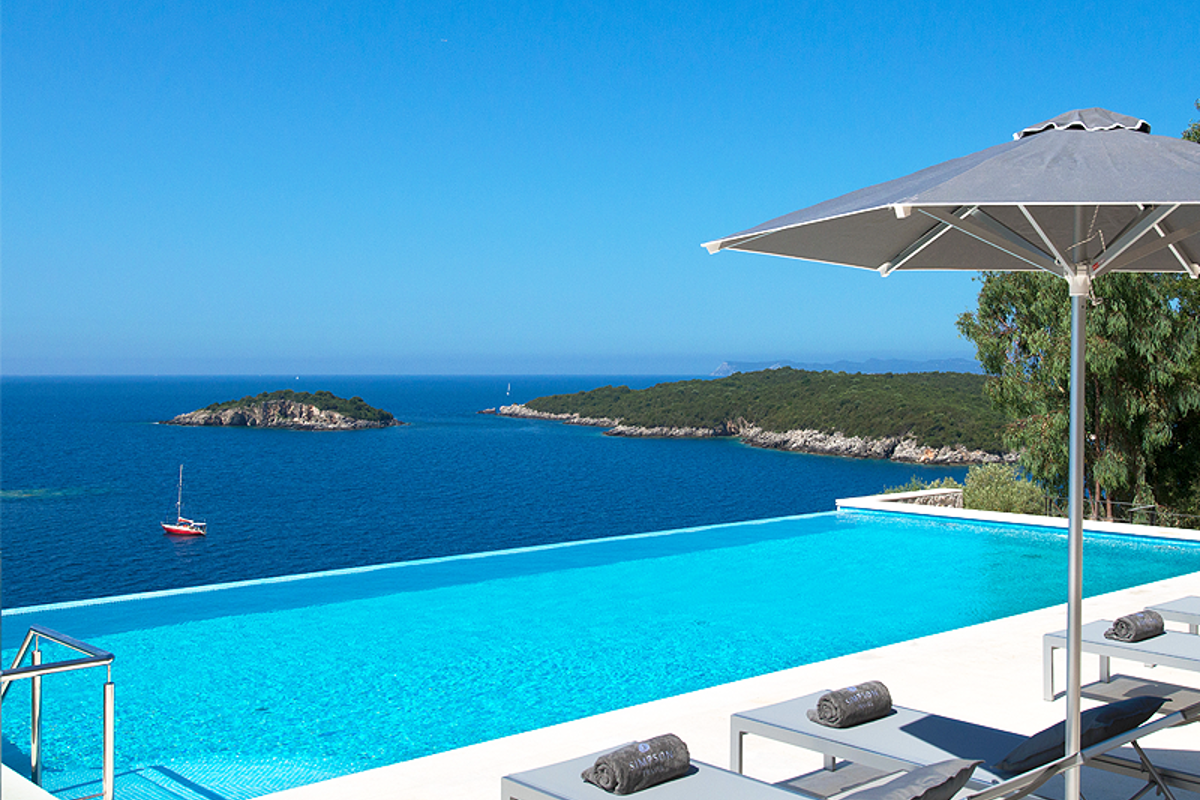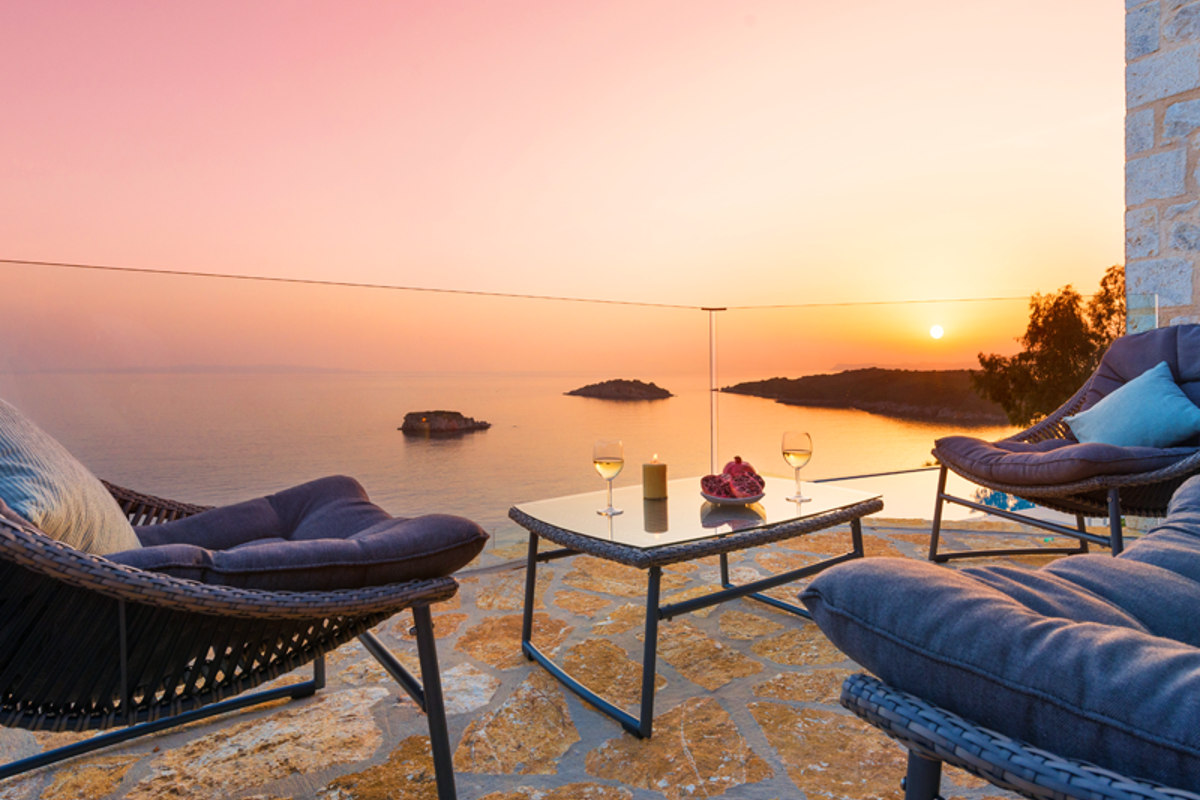 Wowed by the White Orchid
After a week of indolence, we were ready to move on, making our way back to Corfu's port for the crossing to Igoumenitsa and then Sivota on the mainland. The chugging, open-decked ferries I remembered have been replaced by speedy hydrofoils, though the slower boats still run for those who are happy to take their time and enjoy the ride. I felt momentarily wistful watching a crowd of students disembarking with huge backpacks, then hugely smug when we rocked up at the stunning White Orchid hotel barely half an hour later! Words can't do this place justice; from the Korres goodies in the bathroom to the honesty bar by the pool, I felt I could have stayed here gazing out to sea from our glass fronted balcony forever.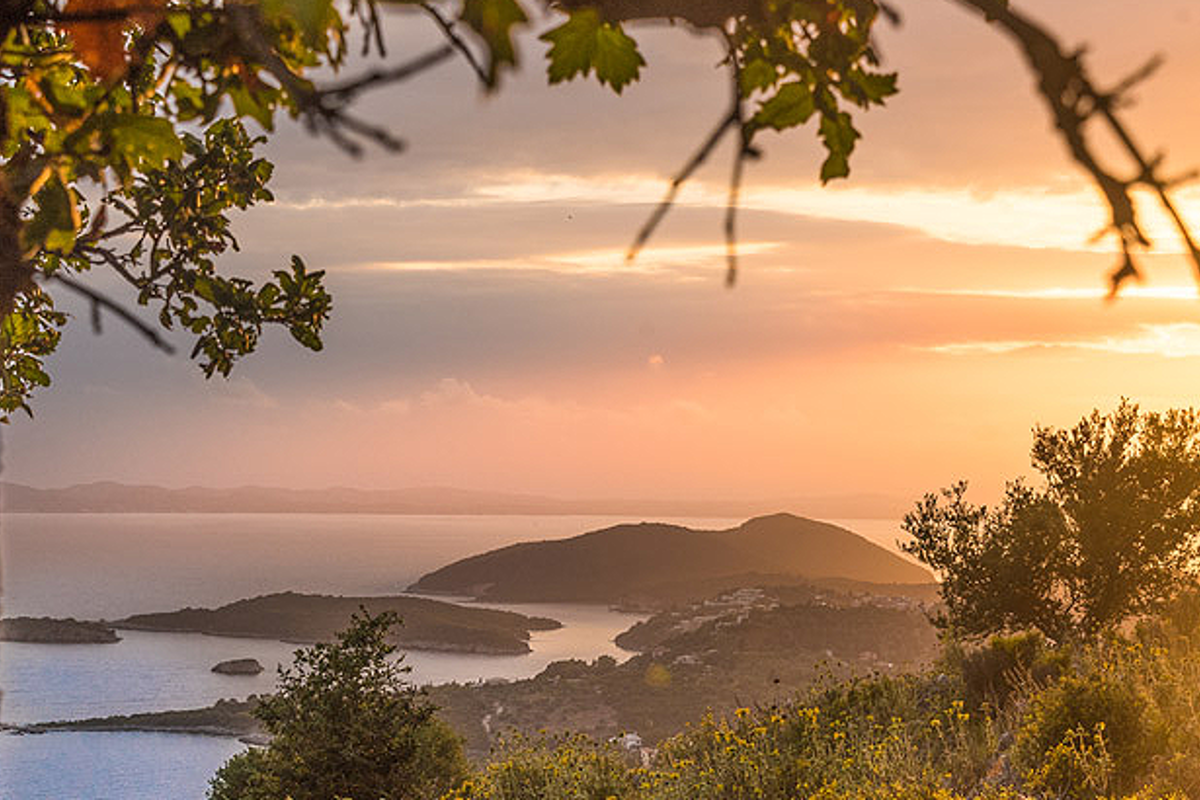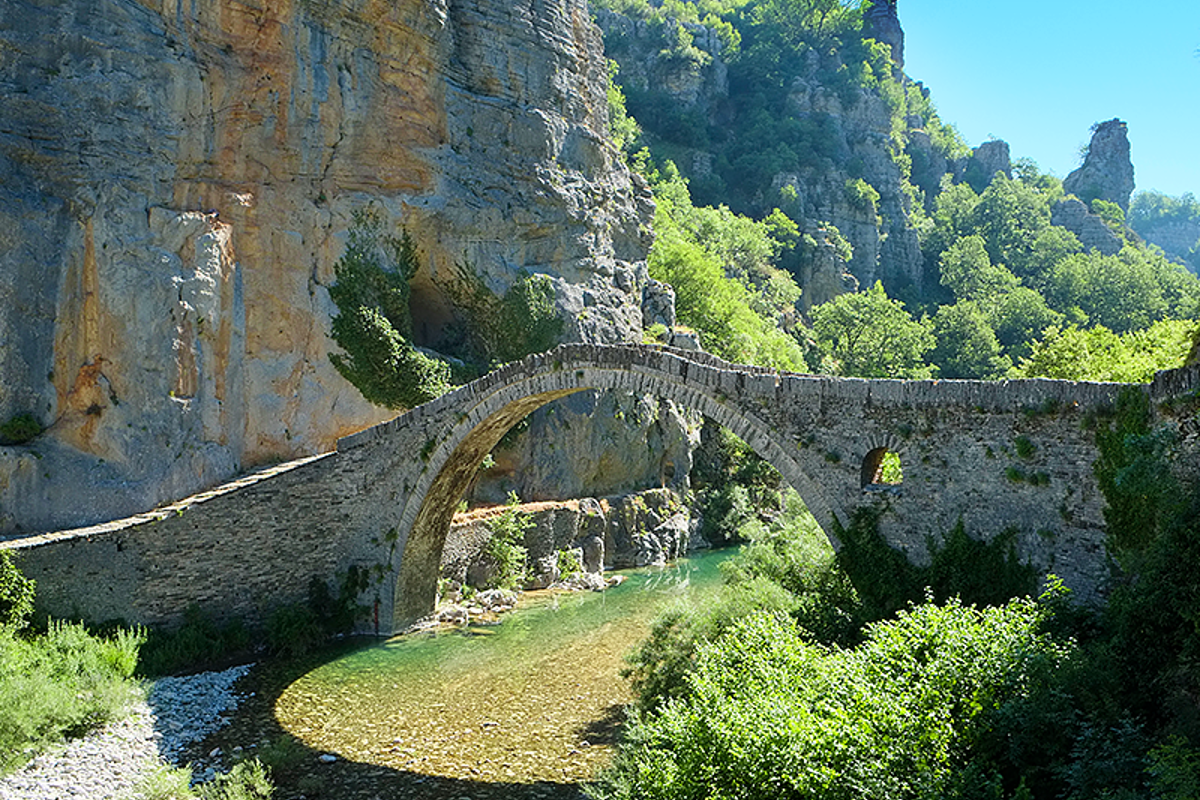 Rivers and mountains
Sleepy Sivota sits in its own natural harbour, with a laid-back island vibe despite its mainland location. We hired a boat and pottered from beach to beach, cool box on board, in search of the perfect deserted picnic spot (and found it, but I'm not telling you where it is!). Ironically, it was actually the mainland location that gave us more of a sense of adventure than an island base, with masses to see just by hopping in the car. Barely an hour from the coast we found the 40-odd slate-built mountain villages of Zagori, supremely photogenic and handily peppered with excellent local restaurants. The landscape feels almost alpine, with clear mountain streams, elegant arched bridges and the 16km Vikos gorge. And as we were on a bit of a nostalgia trip, I braved horseback for the first time in almost 40 years to wade upstream along the mythical river Styx in the Acheron gorge: utterly magical. After a week of relaxed exploration, it was time to head back to Corfu for the flight home, our taste for adventure sated and feeling delightfully spoiled along the way. As grown up island hoppers we may have traded spontaneity for spa treatments, and nights on the beach for Egyptian cotton sheets, but the magic of Greece still had us firmly in its spell.