Beautifully restored 14th-century Masseria
Family run with attentive service
21 rooms and suites
Tranquil secluded location
Bar/mini-market 10-minute drive
Restaurant/beach 10-minute drive
A shining white oasis set against brilliant blue skies, this 14th-century masseria evokes a sense of Moorish palaces and remote outposts: a setting for romance and adventure, yet the surrounding 150 hectares of vineyards and olive groves is pure Puglia – and although Manduria, the epicentre of Primitivo wine production, is less than ten minutes away, this is a place to escape to.
When the property was bought by Maria Grazia, a lawyer from Milan, in 2007, nature had reclaimed it: the olive groves were forest, the ancient vineyards overgrown and the building itself long abandoned – but like a sleeping beauty, it was brought back to life to create a home as much as a uniquely and beautifully rustic, family-run hotel.
The guiding lights behind the transformation are Maria and her daughter, Chiara, who believe in the value of doors that are always open and communal dining tables where strangers become friends – guests often return with the people they met the year before. The mother and daughter team have learned how to run a hotel by listening to their guests and the spirit of hospitality runs deep.
Harmony and integration are expressed on every level. The family is committed to supporting their local community, whether that's by choosing ornaments and unique pieces of furniture made only by local craftsmen and women or by filling the rooms with soft colours – dove greys and olive greens – that echo the natural environment. In the rural south of Puglia, opportunities for women can be limited, so they make a point of employing them and opening a world of possibilities that might not have been before.
It's an undeniably creative endeavour, from the colourful handmade tiles in the simple stone bathrooms to the impressive interiors of the large, vaulted living spaces. Everywhere, there's something to please the eye: cabinets of traditional ceramics; driftwood resting on recycled wooden tables and displays of flowers and fruit to create an interior that changes with the seasons.
There are 21 en-suite rooms in total, some standard, some suites, including a honeymoon suite in the tower. There are also two apartments, great for families, with their own small kitchen and a private garden. Breakfast is included with your stay and enjoyed out in the sunshine, near an inviting area filled with daybeds for the most luxuriously lazy siestas – if you're not sunning yourself by the shared pool. There's also a spa, newly added, with an indoor pool, sauna, Turkish bath, Jacuzzi and a range of luxurious massage treatments.
The original masseria was designed to be self-sufficient and, slowly but surely, it's being returned to its roots with food produced on the estate. The restaurant is open for lunches, including salads, sandwiches and à la carte options, whilst dinner, which needs to be requested the day before, includes a hearty menu that changes daily with dishes following traditional, simple, flavoursome recipes. Drinks can be bought from the bar throughout the day and evening and include red, white and rosé wines produced on the estate. Lunches and dinners are paid for locally.
Cookery lessons and wine tastings are all available at the hotel, and nature walks, horse riding and bike rental possible if you want to go further afield. The ancient city and archaeological park of Manduria is just a seven-minute drive away with its wine museum and restaurants, whilst a number of nearby public and private beaches also await you, including the riverside clay beach of Fiume Chidro, a 12-minute drive away – a lovely nature reserve on the Ionian Sea.
For a twin-centre holiday, a week at Masseria Potenti can be combined with another at the Masseria Le Torri, offering the kind of elegance and style that belongs on the pages of a magazine.
Layout
6 standard rooms
6 suites
6 superior suites
2 apartments
The Tower
Standard rooms
Double bedroom with en-suite shower room
Suites
Double bedroom with en-suite shower room
Separate sitting room
Superior suites
Double bedroom with en-suite shower room
Separate indoor and outdoor sitting areas
Apartment
Double bedroom
Separate open-plan living/dining/kitchenette area
The Tower
2 double first floor bedrooms with en-suite shower rooms
Sitting room
Private panoramic roof terrace
General
Complimentary WiFi
Safe
Hairdryer
Room service (not 24hr)
Bar (open all day)
Upgrade to half or full-board available
Cooking classes and walking tours (available on request payable locally)
Wine, cheese and olive oil tasting (available on request payable locally)
Spa includes indoor pool, sauna, Jacuzzi, Turkish bath, massage room
Shared swimming pool 19m x 6m (depth 1.1m – 1.5m)
WiFi
All properties with WiFi are able to support basic functionality such as web browsing and checking emails*
* We aim to offer an uninterrupted service but sometimes due to factors beyond our control reliability can be affected.
Access times
Check in time – 4-8pm
Check out time – 10am
Manduria (bar/restaurant/mini-market) 10min drive
San Pietro in Bevagna beach 10min drive
Torre Colimena beach 15min drive
Punta Prosciutto beach 20min drive
Porto Cesareo beach 30min drive
Gallipoli 50min drive
Lecce 50min drive
Taranto 1hr drive
Brindisi airport 50min drive
Bari airport 2hr drive
Although this property is booked on an accommodation-only basis, we can arrange your flights for an extra charge of £25 per person, plus the cost of the flights themselves.
Below are the flight options available, including the most convenient airports in Italy to help you reach your destination as quickly and easily as possible.
Brindisi
| | | | |
| --- | --- | --- | --- |
| Departure airport | Airline | Flight days | Seasonality |
| London Heathrow | British Airways | Saturday | All season |
| London Gatwick | easyJet | Saturday | All season |
| London Stansted | Ryanair | Saturday | All season |
Bari
| | | | |
| --- | --- | --- | --- |
| Departure airport | Airline | Flight days | Seasonality |
| London Gatwick | British Airways | Saturday | All season |
| London Gatwick | easyJet | Saturday | All season |
| London Stansted | Ryanair | Saturday | All season |
Our choice of Italian properties is diverse, ranging from simple charm to genuine luxury and style. Much of our portfolio is privately owned, and price alone is therefore not a universal guide. We contract all our accommodation in person, and each property has its individual appeal.
To help you make the right choice based on your own priorities, we have devised a simple grading guide to be considered in conjunction with each individual property description, awarding up to a maximum of five stars for the below categories.
* For further clarification on Facilities and Amenities, please view the 'Details' tab for each property or speak to one of our experienced sales consultants.
There's a different side of Italy to discover on a holiday in Puglia – the land of the trulli, ancient olive groves and historic towns that take you on a journey from Byzantine to Baroque. And then there are the countless beaches and beach clubs that capture the diversity of this absorbing destination: unspoilt, unpretentious and full of creative flair, where the generosity of the locals is matched by the excellence of its cuisine.
To complete the picture, explore our collection of handpicked villas and our new Simpson Hotels.
Apartment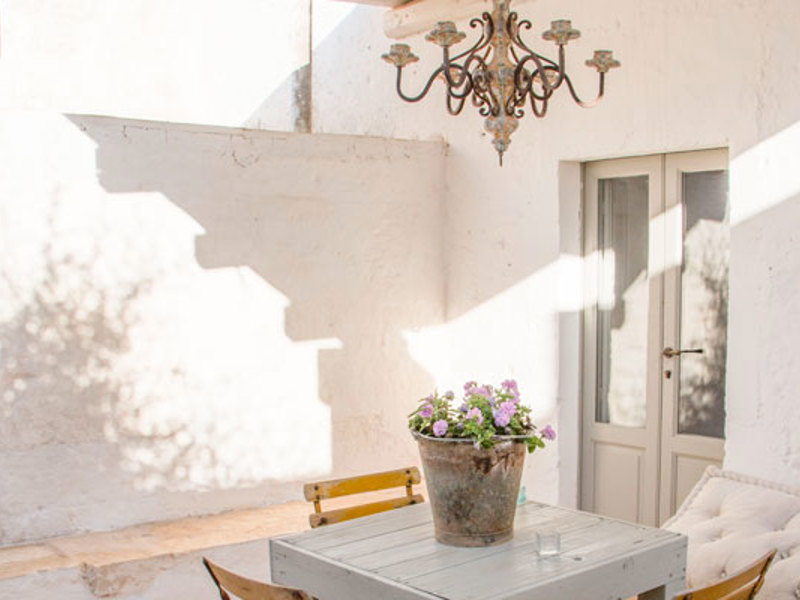 Standard room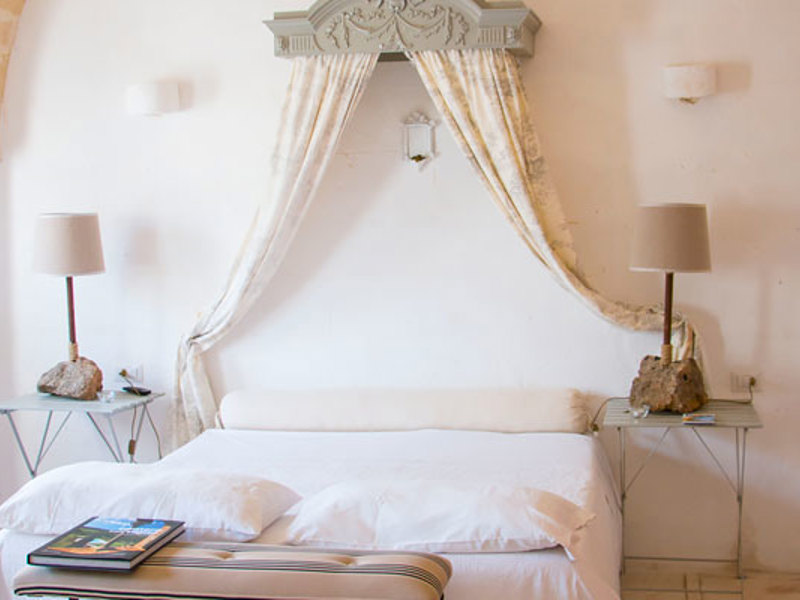 Full details
Standard rooms
Double bedroom with en-suite shower room
---
Suite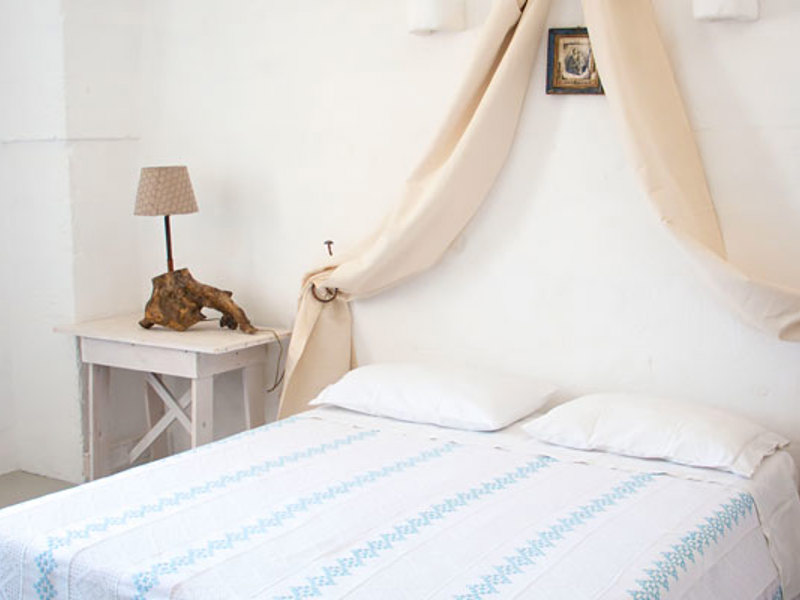 Full details
Superior suites
Double bedroom with en-suite shower room
Separate indoor and outdoor sitting areas
---
Superior suite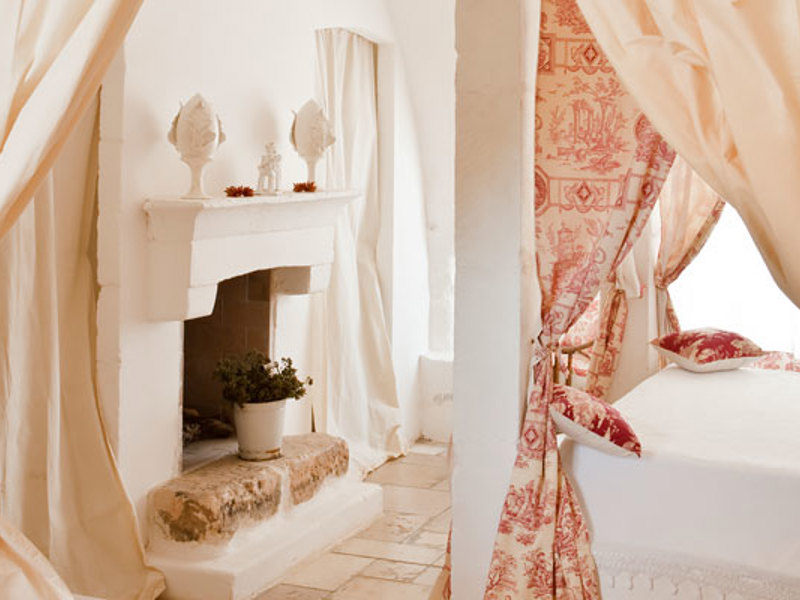 Full details
Superior suite
Double bedroom with en-suite shower room
Separate indoor and outdoor sitting areas
---
The Tower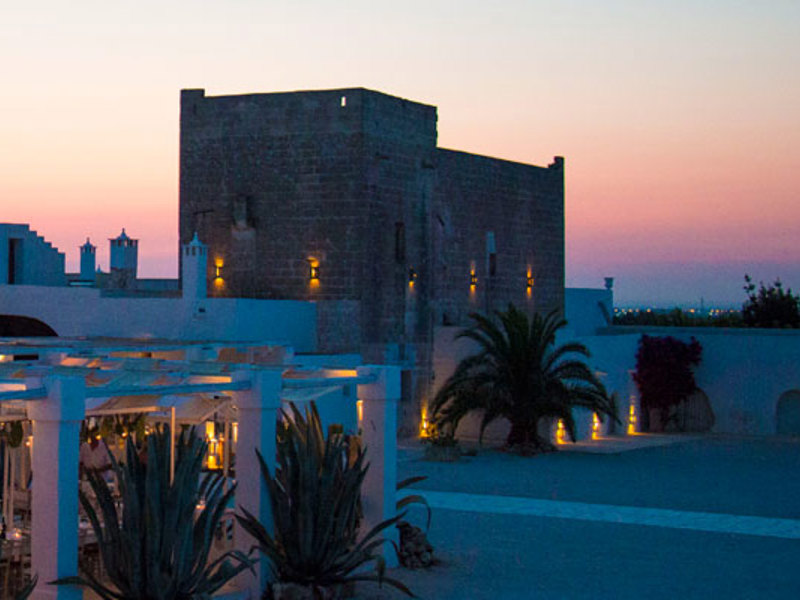 Full details
The Tower
2 double first floor bedrooms with en-suite shower rooms
Sitting room
Panoramic roof terrace
---
View holiday Booking Conditions