Luxury family holidays – where style comes as standard
Luxury family holidays – where style comes as standard
Having children can mean bidding a temporary farewell to a few things, but your sense of style doesn't have to be one of them. If you appreciate imaginative design, elegant interiors and style that is sympathetic to the beauty of your surroundings, have a look at these chic, family-friendly properties that offer all the space, facilities and comfort children need.
---
THE ROU ESTATE, CORFU
Nestled in the most dramatic and exclusive corner of Corfu, these architect-designed conversions are brimming with original features, from stone fireplaces to lofty timbered ceilings. Their charm lies in their individuality, with plunge pools or a private swimming pool for each cottage and a larger shared one where children can mix and mingle.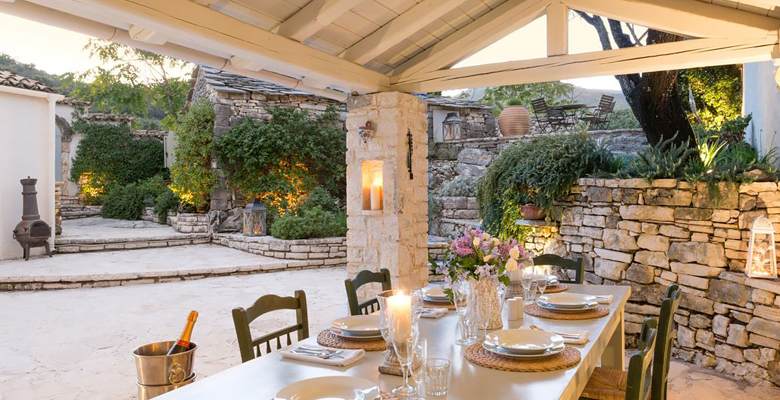 FIND OUT MORE ABOUT THE ROU ESTATE

---
VILLA EMPALTADA, MALLORCA
Sleek and chic, this three-bedroom villa is the sort of place you never want to leave, surrounded by unspoilt countryside. The large terrace provides plenty of shade in the heat of the day and there's a garden for the children to explore, as well as a large and beautifully private pool. And for an even more relaxing time for mum and dad, there's also the option to arrange private childcare or babysitting through our chosen partners.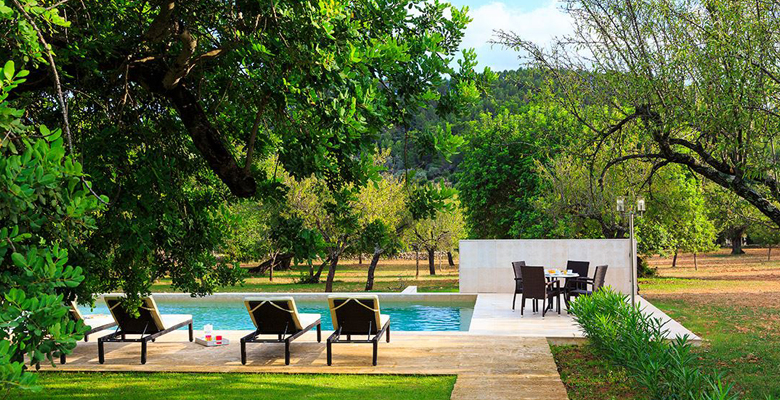 ---
THE KALKAN REGENCY, TURKEY
If you love the pampering of an upmarket hotel but are worried about what sort of welcome your children will get, then the outstanding Kalkan Regency will set your mind at rest. During the main school holidays, children of all ages are welcomed like family, with the promise of beach clubs, barbecue evenings and a full day gulet cruise adding the perfect finishing touches to the stylish accommodation and stunning sea views.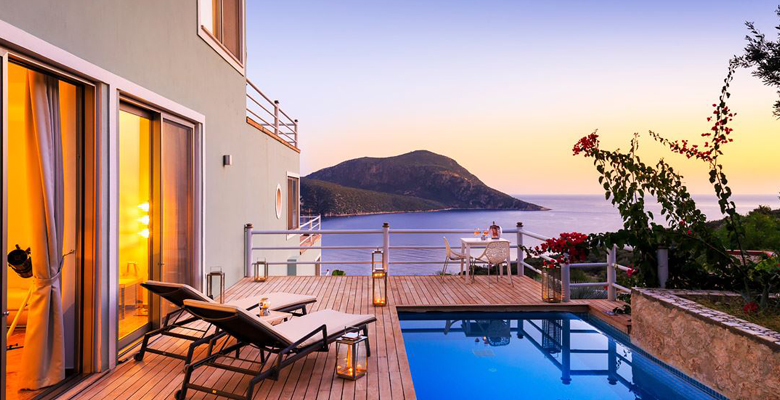 FIND OUT MORE ABOUT KALKAN REGENCY
---
CA LA TIETA, MALLORCA
It took vision and graft to create this sophisticated townhouse in the heart of one of our favourite villages, ideal for anyone looking for a slightly more authentic Mallorquin experience without sacrificing comfort and style. You can shop for food and eat very locally, with spectacular Playa de Muro beach an easy drive away. Perfect for two families travelling together.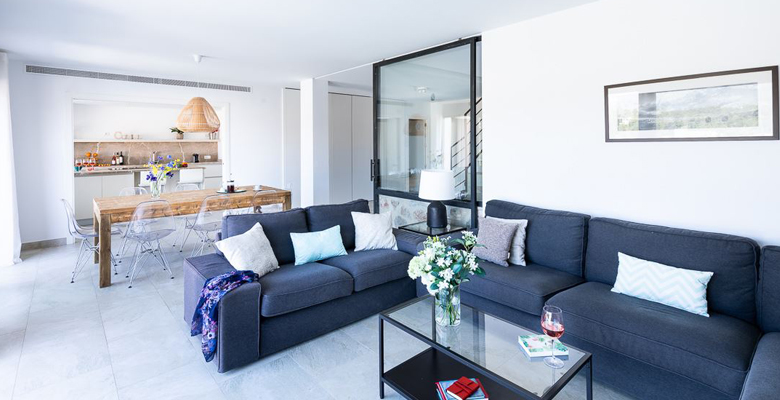 FIND OUT MORE ABOUT CA LA TIETA
---
CASA NERA, CORSICA
With its low profile, statement heated pool and vast glass frontage, Nera is perhaps the last thing you'd expect to find surrounded by vineyards in the Corsican countryside, a contrast that makes this villa feel even more desirable. With four en-suite bedrooms and a million photo opportunities, your social-media loving teens will be forever grateful.