Corsican wine
You're unlikely to find Corsican wines on the UK high street as the majority are produced in small quantities for local consumption, but while the quantity may be small, the quality of some is outstanding. We visited the family-run and highly-rated Clos Canarelli estate near Figari in the far south of the island, and found wines that capture all the complex flavours of Corsica in a glass.
---
Near the remote village of Tarabucetta, the vineyard is owned by Yves Canarelli, a former economics student, who took over the family business in 1993. The Guardian described its wines as tasting of the place they come from, and it was a compliment indeed. They're full of the fragrance of Mediterranean herbs, preserved lemons and orchard fruit – reason enough to squirrel a few bottles away into your suitcase to re-live the balmy evenings of your holiday. Or order a case as a generous gustatory postcard to perk yourself up once you're back in the old routine.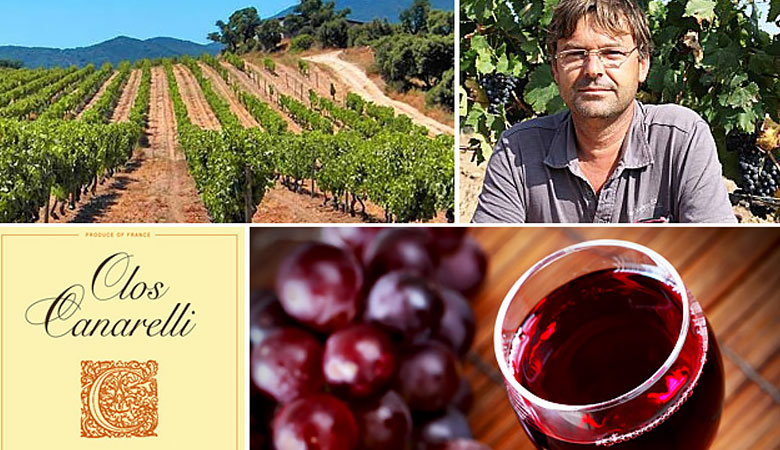 Tasting Notes

Yves is dedicated to organic and bio-dynamic viticulture and his whites are blazing a trail – specifically the 100% Vermentinu and 100% Biancu Gentile. Or try a bottle of his signature red – a Syrah-Nielluccio blend. He also likes to experiment, combining a deep respect for tradition with a spirit of adventure in his mission to improve on the great and the good he's already producing. He's been trying out egg-shaped cement tanks and terracotta amphorae, which, unlike oak barrels, soften tannins, add desirable complexity and provide a "rounder" smoother feel in the mouth.


Discovering the area
The estate is set deep in the Corsican countryside, but there is plenty to see and do in the local area, with beaches a 15-minute drive away and historic Porto Vecchio and Bonifacio also within easy driving distance.