Hugh Bonneville on Meganissi
Hugh Bonneville on Meganissi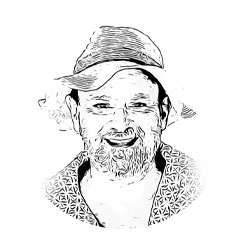 We caught up with Hugh Bonneville on the idyllic island of Meganissi for a Q&A about life away from the cameras.

You live in the beautiful South Downs. Could anywhere else ever be home?
I am passionate about the area in which I live. My most vivid moments of contentment are when I'm up there looking out over Hampshire, Sussex and, on a clear day, the Isle of Wight. But I also love Somerset and Dorset. I spent a lot of time in that area as a kid. My parents had a cottage outside Sherborne for a while, where I was at school for five years, so its landscape, accents and weather patterns are very familiar to me and I find them rather comforting. Perhaps one day I'd like a home with a view of the sea, from which we all emerged once upon a time.
Why Meganissi?
I hadn't been to Greece for decades and had always wanted to return.
I visited Athens and Aegina on a prep school trip in the late '70s; I remember thinking our Classics teacher looked old enough to have taught Greek to Homer. More recently I sailed the Aegean for a week with a pal. Now, with a teenager and a handful of his school friends in tow, I had specific requirements in mind. I'd never heard of Meganissi but once I looked it up, I had a hunch it would be special. Talking to friends who'd visited convinced me. Out of the way, but accessible. Small, quiet, yet full of character. Just my cup of tea.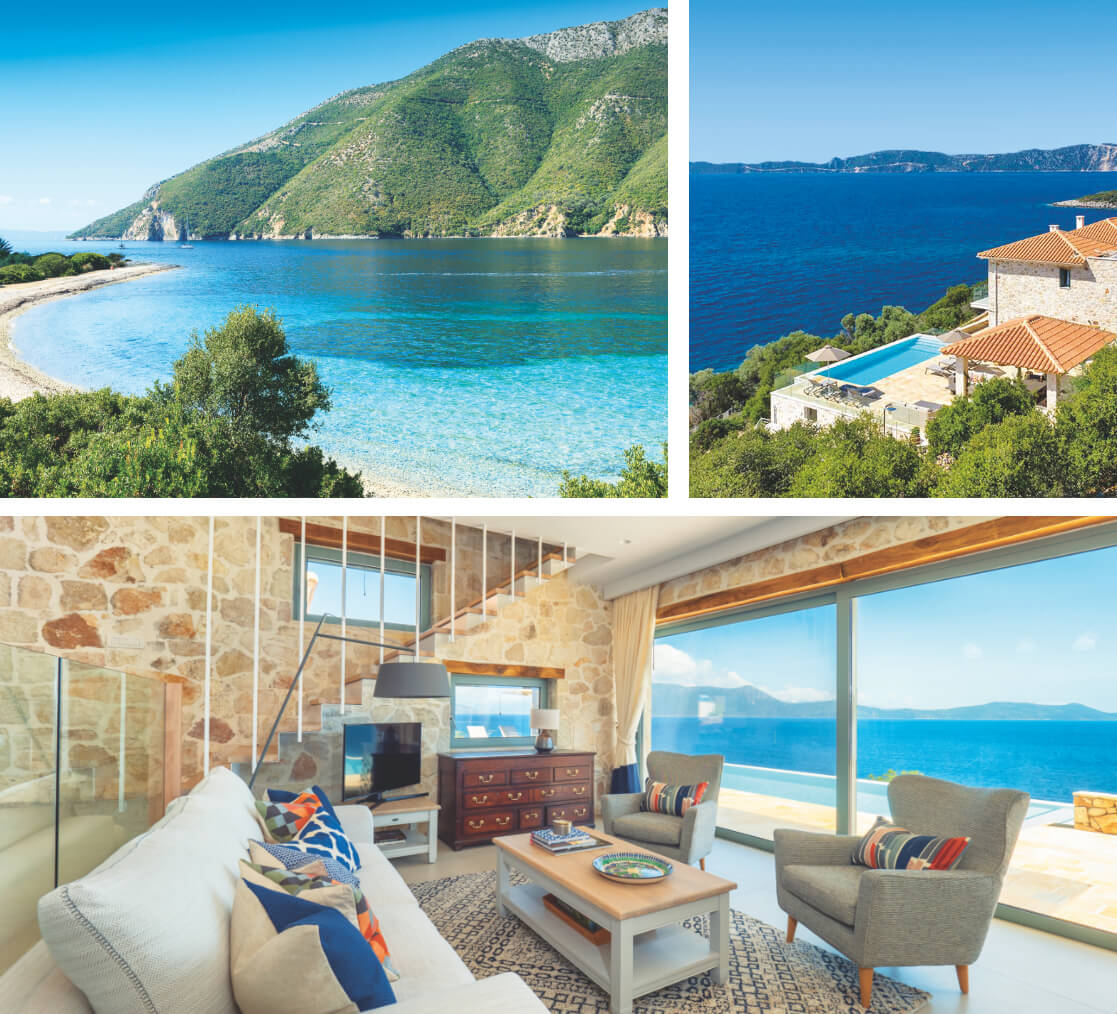 First impressions count. What were yours?
The route from the airport at Preveza teases you along the east coast of Lefkada. Hotels and villas jostle on the shoreline, eager to dip their toes in the sea – and who can blame them? We were getting closer. We came to a halt at a quayside and looked out towards the neighbouring islands, stretching their arms after a good lunch, the red water taxi growing larger as it approached from the horizon.
We came to a halt at a quayside and looked out towards the neighbouring islands, stretching their arms after a good lunch, the red water taxi growing larger as it approached from the horizon.
There's something about reaching a destination by boat that I find intoxicating. However rapid your journey has been so far, a final leg by sea makes the pulse beat to a different rhythm… hopefully – unless you arrive in a storm – a slower one.
Easing into the port of Vathy in the late afternoon sun felt like a long, slow, soothing exhalation. Tiny wooden fishing boats and larger sailing yachts, stern-to along the quay; cafés and bars dotted along the shore road leading to the little square. Shoulders were well and truly down by the time we stepped ashore and were greeted by two Simpson Travel staff and with an even bigger smile by Paris, with the keys for the hire car. The drive from the port, up through the village of Katomeri to the hinterland, requires cautious navigation – paint-flecked scars on the whitewashed walls of the hugger-mugger houses highlighting the trickier corners.
Maybe the purring, one-eyed street cat we passed was a figment of my imagination, but my first impression includes it – an island that's resilient and content with its lot, bumps and scrapes and all. My wife thought this description way too harsh. "Meganissi is not a one-eyed street cat" she scolded, "it's a beautiful, friendly dog that hasn't been to the groomer."
What makes the perfect villa holiday?
Space and seclusion within four friendly walls. Room to swing an elephant, with the intimacy of a home-from-home. Whatever the size of the group, cabin fever can become a reality, so the means to break out and explore is advisable. On our trip to Meganissi, we were blessed with astonishing sunrises and sunsets, with blue skies in between so that we could have quite happily lounged all day by the infinity pool, gazing over the sparkling sea. Nevertheless, trips to the beaches and far-flung tavernas – which aren't very far at all on an island as small as Meganissi – were welcome key changes in the song of the day.
Swimming - sea or pool?
With the fishes, every time.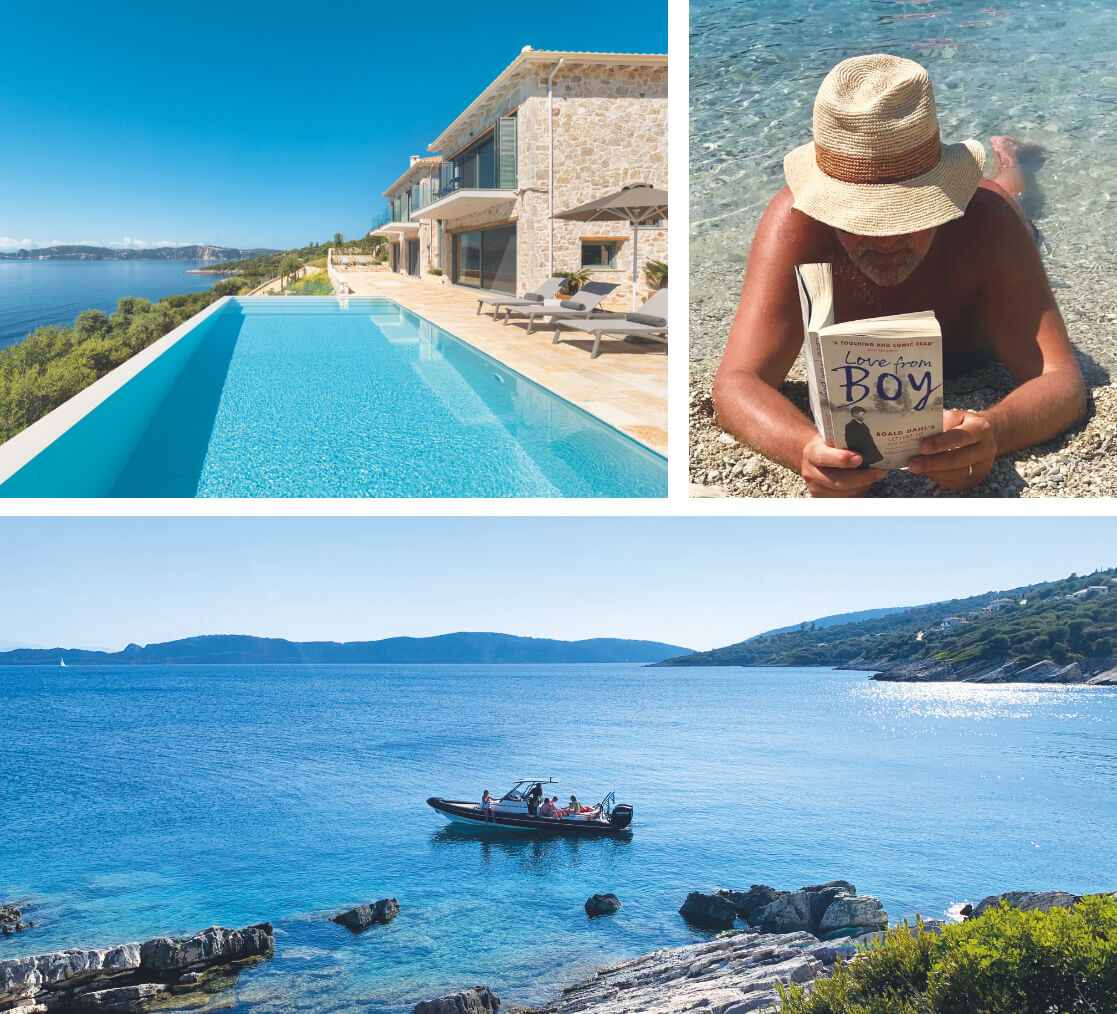 Most remote place you've been recognised?
Stopping to buy snacks at a shack on a dusty track in Rajasthan, India, I noticed a young lad aged about ten, shadowing me round the shop, studying me closely. Having been in this situation before I fully expected his opening line to be a question about my nationality, followed by an offer of his incomparable services as a tour guide. He approached me with beaming eyes. Here it comes, I thought. "Mr Brown!" he exclaimed. He was a devoted fan of the Paddington movies.
Childhood travel?
I have vivid memories of a camping holiday in France by a lake. I can't have been older than three or four because I was in the tent having a compulsory afternoon nap, while my parents and older siblings were down at the water's edge, paddling or canoeing or whatever. The piercing scream I let out as the wasp stung me brought a Belgian couple sprinting to my rescue from two tents away. Dad arrived seconds later. The Belgian couple turned out to be doctors with industrial strength ointments in their first aid bag and the crisis was soon over. This chance encounter led to the Belgian couple becoming lifelong friends. We'd visit them in Ghent and they'd stay with us in England; my parents went on spring walking holidays with them in the Alps. They were two of the kindest people I've ever met. I still hate wasps, though.
Worst holiday you've ever had?
Four days in a dank cottage in Galway with perma-drizzle frosting the windows, which were already wet with condensation. That was pretty bleak. The other one was a Christmas in the Maldives. An incredible (and incredibly pricey) hotel where my wife and son were both ill for the first week and were confined to bed with the curtains shut. It was the most expensive sick bay on the planet. Then on the eighth day a relative died and I had to fly home alone leaving my family in the sunshine.
"...the shining highlight for me was the villa experience itself. The villages and beaches are completely unspoilt and utterly charming too..."
Top tips on travelling with teenagers?
I think you have to accept that you're likely not to get it right whatever you do, because you're a parent. Sporting activities and outings aside, nightlife, at least for the older teens, is a major consideration. So, a bar or club not too far from the hotel/villa is a must. Ideally, there should be a choice of at least two, so that if the Embarrassing Parents turn up, the Young can activate Plan B.
Top of your Simpson wish-list?
Whenever I look at the Simpson Travel website for a summer hideaway, the spectacular, expansive glamour of the Eagle's Nest on Paxos keeps waving at me. I wonder how much longer I can resist its smile. I've also noticed Villa Petraia in Tuscany is new to Simpson Travel and looks wonderful. It says Adult Only. The teenagers can lump it.
Highlights of Meganissi?
We stayed in Villa Mimi which, with its sister Villa Xeni next door, has to be one of the best-appointed villas I've ever stayed in. It's been lovingly built by its half-Brit, half-Greek owner, with interior design by wife and daughter; a truly family affair. So, the shining highlight for me was the villa experience itself. The villages and beaches are completely unspoilt and utterly charming too – I particularly enjoyed lounging around with a beer at Fanari Beach. We also hired a rib for a day and toured the peninsulas and coves of nearby islands, stopping for lunch in the port of Kalamos and strolling through the silent village, before swimming in yet another isolated bay. Unforgettable.