Family holidays in Tuscany and Umbria
Family holidays in Tuscany and Umbria
At the risk of shameless stereotyping, we think it's fair to say that Italians love children. We also know that Tuscany and Umbria hover in the top ten of many people's must-see list, so why is it that when it comes to a summer family holiday, these classically beautiful regions tend to get brushed aside in the stampede to the sea? Our Italy Product Director Jonathan Magoni pipes up for his adopted homeland, and shares the places he and his children love to visit.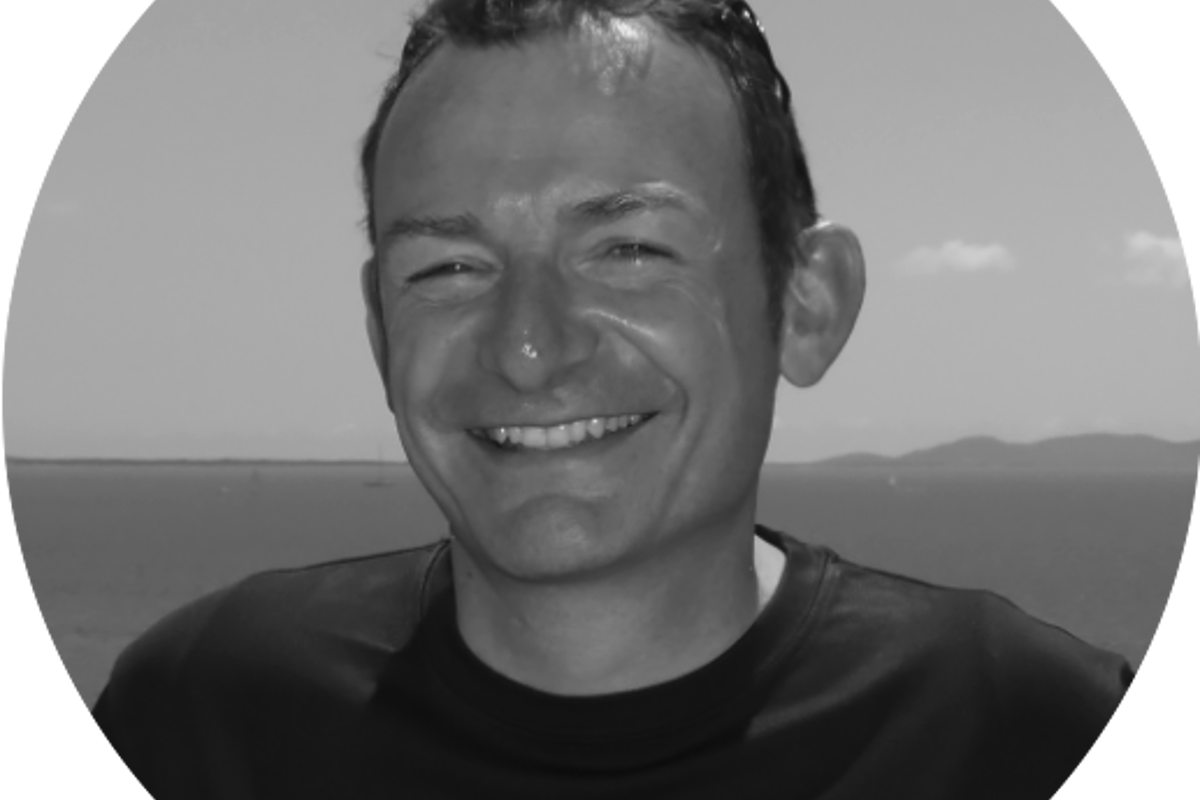 "Living here for so many years has given me a chance to visit all sorts of family-friendly places, and of course the children's interests have evolved as they've got older so I'm always looking for new ideas. I'm often asked to recommend days out to suit the whole family and I've found that the best feedback comes when guests split the day: mornings soaking up some city culture and afternoons somewhere where kids can let off steam. Of course, it all comes down to individual tastes (and tolerances!), but here are my tried-and-tested itineraries for family days out in Florence and Siena."
Florence for high flyers
Morning: try to get into town as early as you can, and park at the central station Firenze Santa Maria Novella, just 5 minutes' walk from the Duomo. From now on you're on foot: head for the Duomo, then on to Piazza della Signoria, through Piazzale degli Uffizi and then right along the river to the famous Ponte Vecchio. Depending on the time, at this point you can either turn back towards the station or you can proceed to Piazza Pitti and then into the Boboli Gardens for a seat in the shade. Retrace your steps over the Ponte Vecchio and head to the Mercato del Porcellino, where each of you must rub the nose of the wild boar, put a coin on its tongue and, if it goes through the grate, it'll bring you good luck. From there head to Florence's most famous market, San Lorenzo, and go to the new food court on the first floor of the Mercato Centrale. It's very child-friendly, so just grab a table and drinks in the middle and enjoy.
Late afternoon: Up the adrenalin levels with a visit to the high ropes adventure park Parco Avventura Il Gigante, 13km out of Florence. Children as young as 3 can have a go, though there are more options once they are over 110cm tall. I have taken my own kids to all of these types of parks in the area, and this one is by far the best. Open 10am – 7pm every day from June to end of September.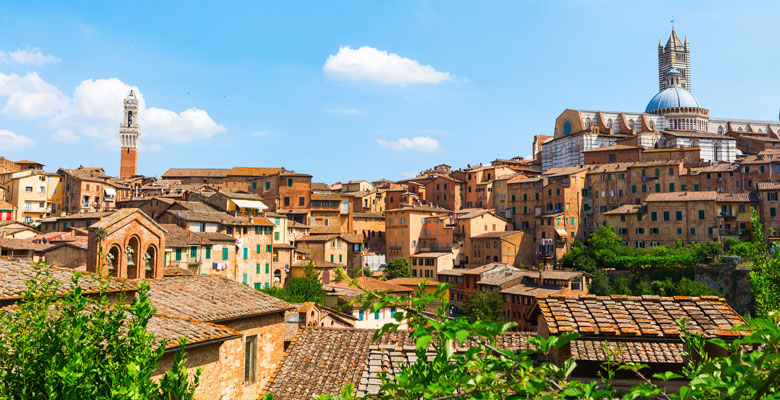 Siena for speed fiends
Morning: Head into Siena and park at the Stadio (stadium).  This charming city is much smaller than Florence, though it is hilly so it can take a bit longer to make your way around, especially in the heat.  Take it easy and wander down to the Piazza del Campo, where all the horse-riding action takes place at Siena's famous Palio event. Children often love hearing about the rival 'Contradas' that compete for the Palio banner, and trying to spot the Contrada symbols that are dotted all around the city is a good incentive to get them exploring. If it's a very hot day then this is a good place for ice cream and people watching, though the restaurants are not the best so you're better diving into one of the quieter back streets for lunch. Siena's very distinctive black and white cathedral is just a five minute walk away; you may well have to queue for tickets and to climb to the roof top viewing point, but worth it if you have the stamina.
Late afternoon: Older kids will get a big thrill at Gokart Siena, 15km from the city. It's a huge track which hosts serious competitions from time to time, but it's open to the general public Mon - Fri from 9.00 - 13.00 and 14.30 - 22.30 or Sat - Sun from 17.30 - 22.30. Conveniently there's also a really good restaurant on site, so you can spend an hour or so racing round the track and then enjoy an easy family dinner. Booking is recommended, both for the karts and the restaurant, and your local house manager can do this for you.
If your little ones are younger and the thought of a city visit is just too overwhelming, there are plenty of other places you can enjoy a few hours of family fun.
Tuscany
Pistoia Zoo: midway between Florence and Lucca, this is one of the biggest zoos in Italy, with rhino, lemurs and big cats along with some 400 or so other species. Open till 18.00, or 19.00 at weekends, with occasional special night time events through the year.
Pinocchio Park: older style amusement park based around the story of Pinocchio and aimed at under 10s. There's also a butterfly house on site (good for a wet day), and the park is open until 8pm throughout the summer.
Cavallino Matto: Close to the beach, this is a full-on family day out, with slides and rides for children 70cm tall and above. It's the biggest adventure park in Tuscany, quite a long drive from most of our properties but pretty much a guaranteed hit with the kids.
Maremma Regional Park and beaches: if you want to head to the coast but prefer a more natural environment, the Maremma park has lots to offer. With 25km of wild sandy beaches, it's the perfect antidote to summer in the city, with pine woods, wetlands and caves to explore.
Umbria
Lake Trasimeno: if you're craving open water but the sea feels too far to drive, this large freshwater lake near Perugia is ideal. Take the ferry from Tuoro sul Trasimeno to Isola Maggiore, or rent a dinghy, canoe or bike to explore under your own steam. Umbria's largest water park, Azzurra Piscine Tavernelle, is about 20 minutes' south of Trasimeno town.
Scheggino Adventure Park: deep in southern Umbria, this really does have something for everyone, from mini-golf and non-motorised karting for younger ones, to high ropes and obstacle courses for bigger kids. Rafting and mountain biking excursions by arrangement, open daily late July and all of August but only at weekends during the rest of the year.
Città della Domenica: known as Sunday City, this country park near Perugia and Trasimeno is aimed primarily at under 10s and is a huge hit with animal lovers. It's a mix of natural park and activity playground, with slides, a maze and Sleeping Beauty's castle alongside woodland walks and lovely mountain viewpoints.
Marmore waterfalls: these quite spectacular falls are contained within a large park near Spoleto, with various paths bringing you up close to the cascades and winding gently through shady forest. Running around and playing is positively encouraged, so bring a picnic and a ball for a relaxed family day out.
Orvieto Underground: this is an extraordinary underground complex of some 1200 rooms, tunnels, wells and reservoirs, all painstakingly dug out with hand held tools over thousands of year. Discovered in the 70s by a group of local cavers, this incredible underground 'city' is still being excavated, and you have to join a guided tour to visit. Quite a lot of walking, educational but fun!
---
Banner image courtesy of Activo Park