La Vendée
Famous for a sailing race, superb seafood and spectacular beaches, La Vendée offers serious competition to France's showier seaside destinations.
France's Vendée is a large departement around the size of Devon, situated south of Brittany in western France. It has over 250km of coastline, well over half of which is comprised of wide sandy beaches ideal for a family holiday and a whole range of sports activities. Less well known than the glitzier Côte d'Azur, the Vendée coast still has a dedicated fan base, attracted largely by the numerous Blue Flag beaches and the laid-back atmosphere. The main resort towns are St-Jean-de-Monts, St-Gilles-Croix-de-Vie, Les Sables-d'Olonne and La Tranche-sur-Mer, with a host of smaller coastal and inland villages for a quieter, more authentic feel. Here we list our own reasons to consider a holiday in the Vendée.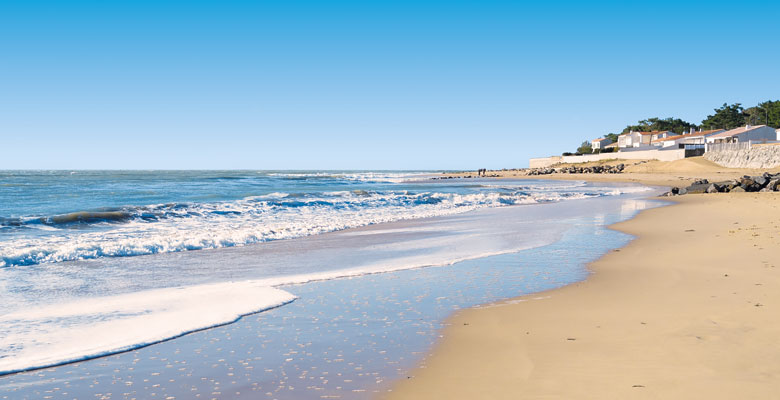 The beaches
For those confined to school holidays for their travel, finding a European beach that isn't standing room only can be a challenge. However, the sheer scale of the Vendée beaches means that if you don't mind walking a few hundred metres from the main car parks, you can always find space to spread out your towel in peace, with enough room for the children to kick a ball or throw a frisbee without provoking an international incident! The coast here has a wilder feel than the more managed beaches of the Côte d'Azur, and while the sand is generally very gently shelving into the sea, it's worth noting that the wind and waves can be unpredictable which means keeping an extra close eye on little ones.
Out of the main season, these wild stretches of coastline attract walkers and cyclists, drawn by the promise of seemingly endless coastal routes to explore and excellent food and drink to reward all that effort. For birdwatchers there are natural coastal reserves, mudflats and marshlands hiding many species including avocets, kingfisher, little egrets, buzzards and storks.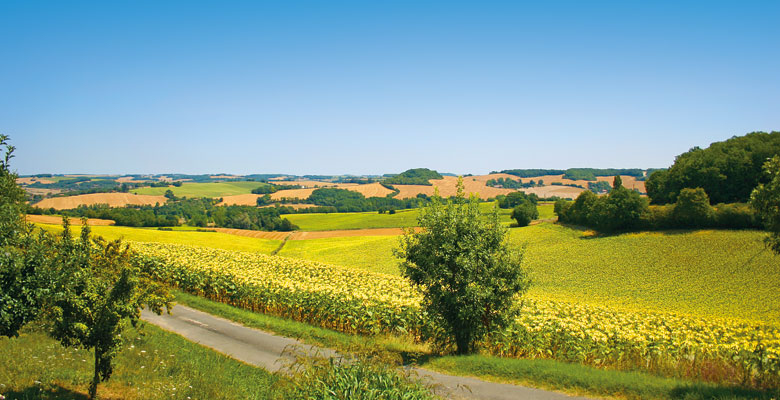 The location
If you're contemplating taking your car to France, the Vendée makes perfect sense. A comfortable 3-5 hour drive from the Channel ports, this is a more manageable distance for a family with younger children than the long slog to the south. And if you only have a week rather than a fortnight, choosing the Atlantic coast over the Med will maximise your time on the beach.
Weather-wise the summer temperatures are less oppressive than the south in high summer, with that cooling sea breeze to take the edge off the heat, but this coast still enjoys a generous 2,500 hours of sunshine annually.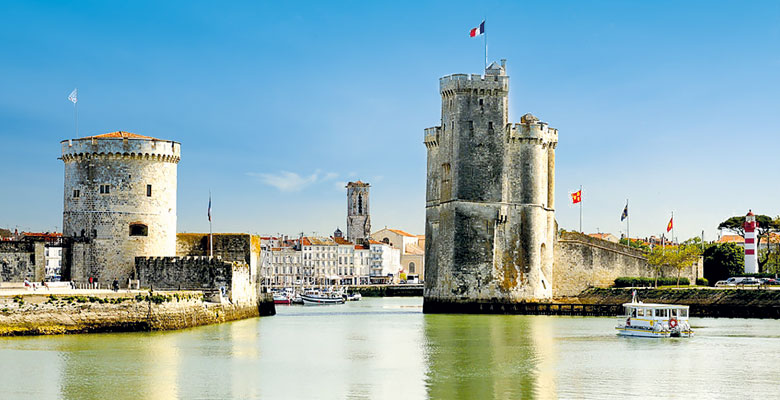 The area
For a traditional bucket-and-spade break, this area is hard to beat, but there is plenty to do besides building sandcastles. The wind and waves on certain beaches make for excellent windsurfing and surfing conditions, and Les Sables d'Olonne is famous as the departure point for the infamous Vendée Globe sailing race. Gracious La Roche-sur-Yon has a waterpark and several golf courses in the vicinity, and if you are in the mood to see rather than do, there are countless churches and minor historic sites to wander round at leisure. Dining is always a delight in France, with Atlantic mussels and oysters a delicious local speciality, perfectly complemented by a bone-dry, citrussy Muscadet.