What I love about Meganissi
What I love about Meganissi
"Imagine packing the contents of a two-bedroom apartment into boxes and moving them from one Greek Island to another by ferry: not for the faint-hearted! But in December 2010, that's exactly what I did, lured by the prospect of a new life on beautiful Meganissi. Fortunately, the island has a very calming effect, and as I integrated myself more fully into the community and got better at the language, I realised how warm and friendly the locals are. Greek hospitality is something everyone notices; locals remember faces, even if you are just here on holiday.
"That first winter, when Meganissi was all but deserted, I filled my days studying Greek, bingeing on TV box-sets and exploring the island on foot. I'm from the Lake District, which like Meganissi also has lots of water and mountains, but here everything stays green even in January, and we get a fair bit of sunshine too. I still love walking, taking my two dogs with me and enjoying the clean air. I started off here managing the Vathy Bay marina (Odyseas Marina), occasionally meeting the celebrities who arrived for their holiday by helicopter. The rich and famous love Meganissi as it's definitely a paparazzi-free zone and definitely not glitzy! Visitors are often surprised at how much there is to enjoy here, especially if you like walking. Most people leave with really special memories of Meganissi, and almost all of them want to come back.
Peaceful Morning and Long Lunches
"I now live above the office and, in the mornings, go down to get the courtyard ready, listening to the clinking of the boat masts. In a country that loves its siestas, there's also time to sit on the beach with no one else around, or enjoy a coffee by the harbour.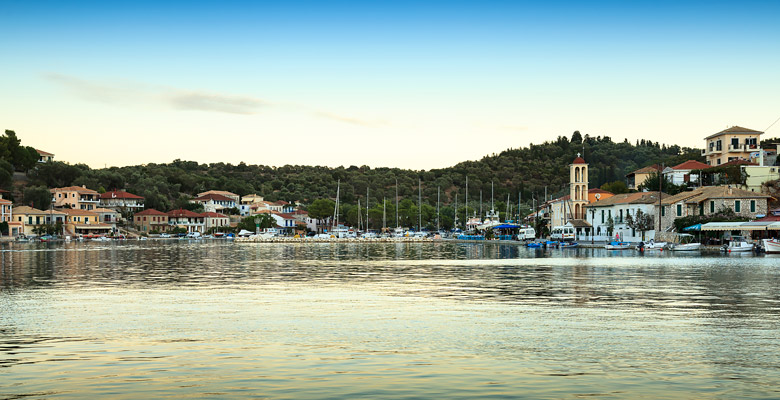 My Favourite Beaches...
"It's truly impossible to pick just one Meganissi beach. There's Agrilia on the west coast, which has sand further out and lots of different fish, so perfect for snorkelling. Then there's Loutrolimni, a very wide, quiet beach best reached by boat, although you can also park nearby and walk. You're likely to see just a few of the locals enjoying that one. On the other side of the Fanari Cape, you'll find Korokofolia. If you don't mind a few naked Italians, the views over to mainland Greece and Kalamos Island are stunning from here, and if you can get up early (or stay up late enough!), it's an unforgettable spot to see the sun rise.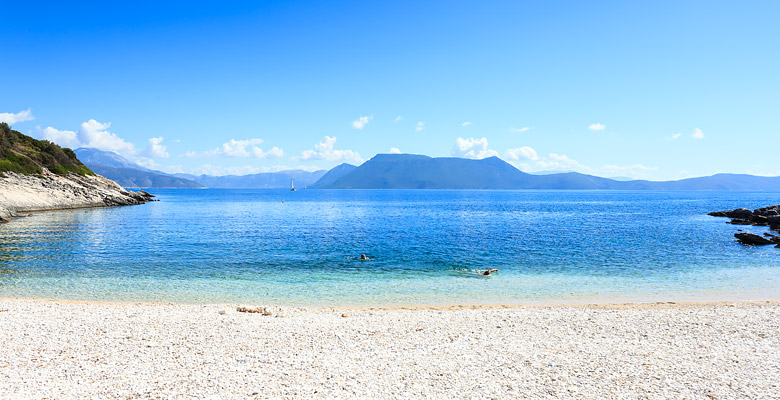 Village Life
"You can't help but love the hospitality of Meganissi, and I feel so grateful for the genuinely warm welcome I have received. The villages are still very traditional and largely untouched by any kind of tourist development. Even Katomeri, the island 'capital', is basically a jumble of stone cottages with no more than 500 people – about as far from city living as you can possibly imagine, and all the better for it in my opinion.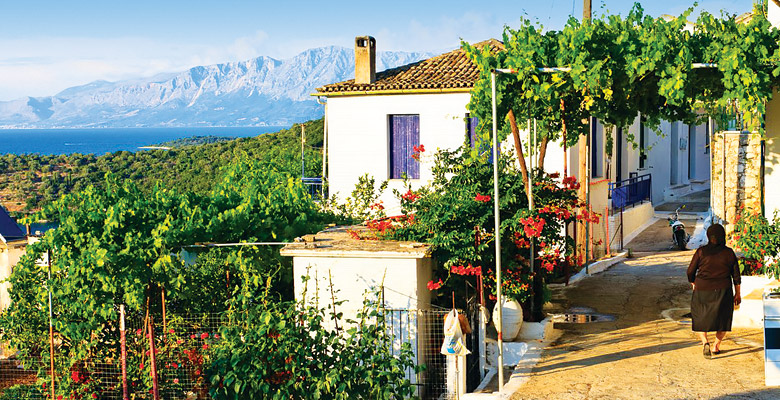 The Fish!
"I have to confess that before I moved here, the only fish I ate was tinned tuna, but I'm now a complete convert. With fishing boats going out every day and coming back surrounded by seagulls, the fresh fish and seafood is fantastic. I love Greek cuisine in general and make it myself all the time – and I've got everyone back in England cooking it too. I haven't made a moussaka yet, so that's next on my list.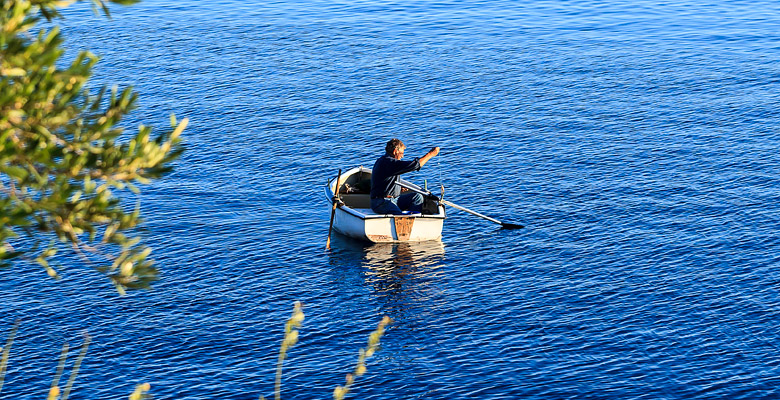 You never know where life will take you
"I did a degree in computer animation, but now, when I'm not dedicating my time to my guests and making sure they have everything they need, that creativity is being channeled into photography. I'm proud to have worked with the Business Club of Meganissi to create the video about the island that you'll see on the ferry coming over. We update it every month as a way of supporting and promoting local businesses and Meganissi itself, and it's really brought people together."