The best beaches in Corsica
The best beaches in Corsica
From shallow turquoise waters and hidden treasure to delicious seafood and even the occasional herd of cows, the Corsican coastline has a wealth of beautiful sandy beaches for you to explore. So to help you find exactly what you are after, be it lunch on the beach or a place to take the family, here's our list of our top beaches to guide you in the right direction.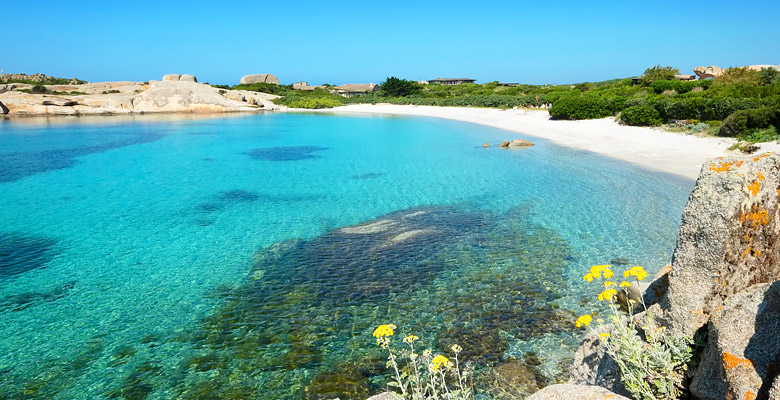 For snorkelling
Jump on an excursion boat from Bonifacio to the Îles Lavezzis (which include Cavallo), and spend a few hours enjoying this protected nature reserve. It's a popular scuba diving spot but the water is so clear you can see almost as much with just a simple mask and snorkel. If you have time, you can walk around the cemetery of the victims of the Semillante, which sank in 1855 en route to the Crimean war; 773 crew and soldiers drowned, making this the worst shipwreck in Mediterranean history.
---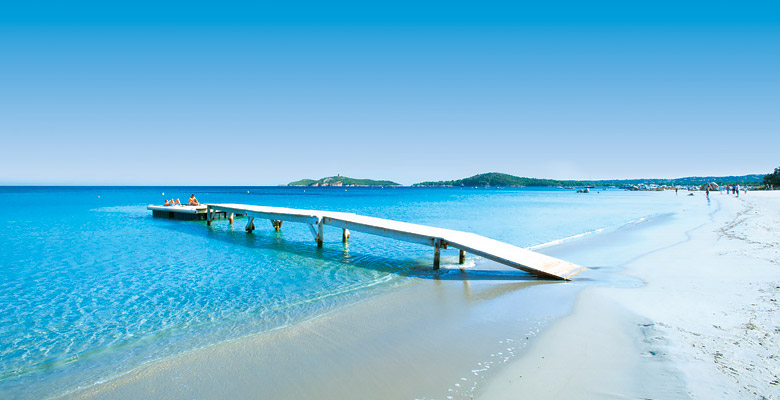 For families
As any parent will affirm, a gently shelving beach backed by soft white sand and plenty of shade is a sure-fire recipe for a relaxing day with little ones, and Pinarello, to the north of Porto Vecchio, ticks all the boxes. For older children there are watersports schools, with equipment hire and lessons available in the main season, plus some lovely little restaurants in the village behind the beach.
---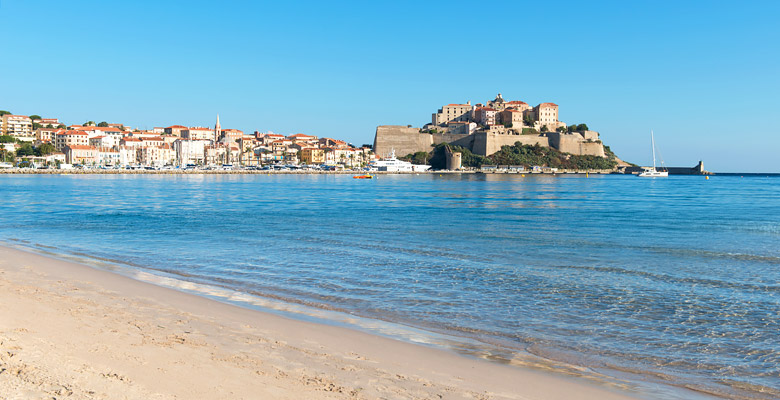 For views
At 5 miles long, Calvi Beach is already pretty spectacular, but if you add in the magnificent views of its Citadel and the distant mountain peaks which remain snow-capped even in summer, this has to be one of the most impressive beach back-drops anywhere. Calvi is also one of the most sophisticated resorts on the island, with plenty of restaurants, bars and shops, and a renowned Jazz Festival held each year in June.
---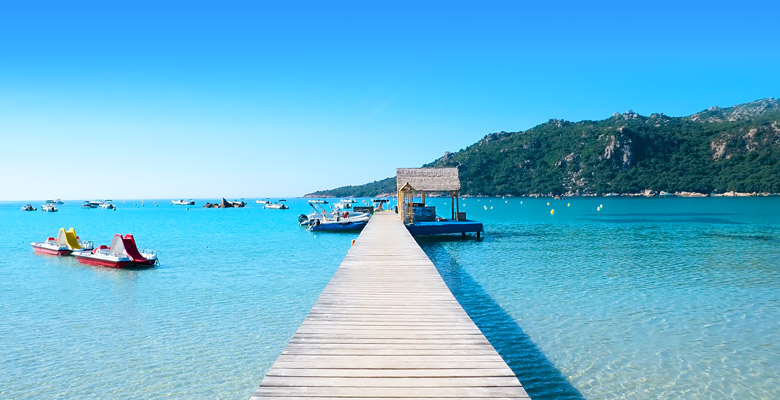 Colours of the Caribbean
Even by Corsican standards, the colour of the water at Santa Giulia near Porto Vecchio is remarkable – truly the stuff of Bounty adverts and Bond movies. Hire a pedalo to get out into the deeper water, where the sense of depth and clarity is almost dizzying.
---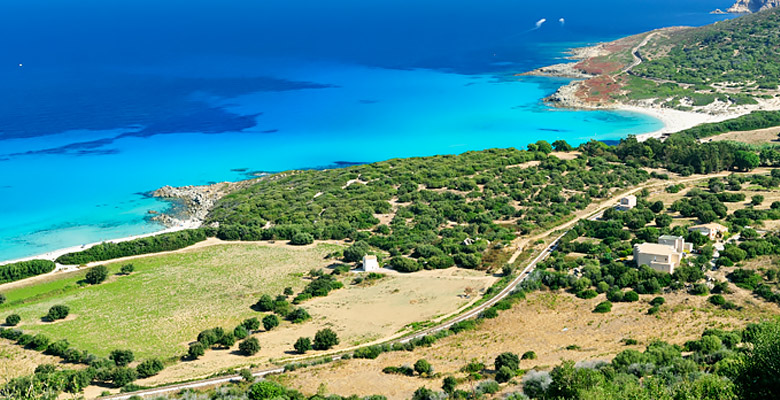 Take the train
A delightful little train trundles along the coast between Calvi and Île Rousse, in the Balagne region of north west Corsica, allowing access to a string of quiet beaches, the nicest of which is Bodri. Part of a protected natural reserve, Bodri feels quite wild and untouched, backed by classic Corsican maquis which scents the air at sunset.
---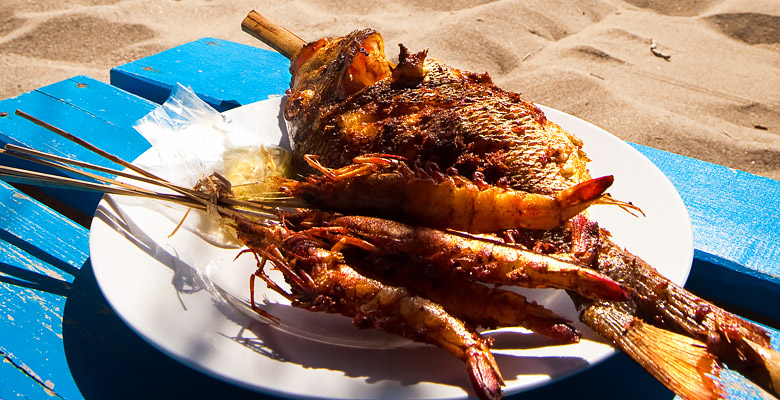 For seafood
Asciaghju (or 'Acciaju'), the western-most of Palombaggia's three picture-postcard coves, is the least frequented and best bet for a reasonably priced plate of local seafood. The no-frills, family-run shack in the middle of the beach serves spiny lobster and fragrant snapper grilled to perfection over wood embers.
---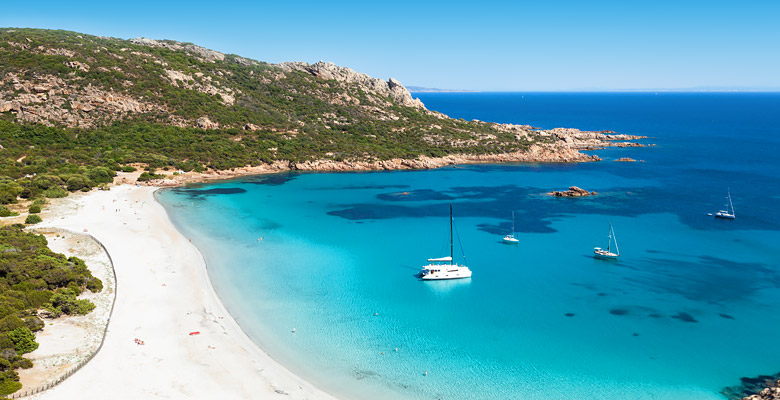 For treasure hunters
Local legend insists that the rocks above beautiful Roccapina Beach hide Indian gemstones collected by Corsican bandits after the steam liner Tasmania ran aground in 1887. The ship was indeed carrying a hoard of treasure sent by wealthy Maharajas to Queen Victoria – and not all of them were recovered.
---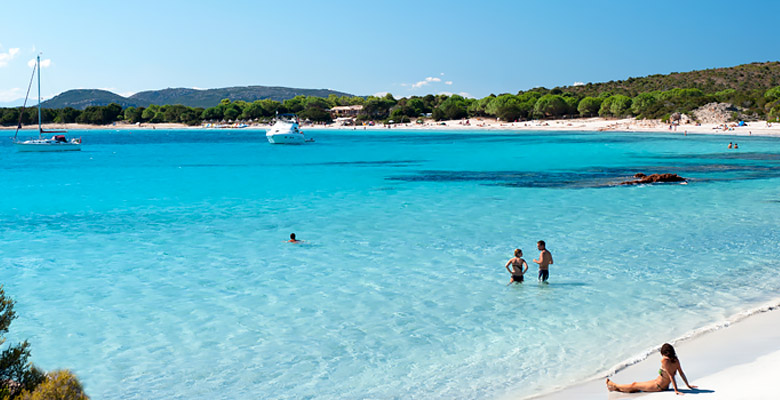 For young children
Worth mentioning in this category are Rondinara, whose shell-shaped cove is especially well sheltered and thus a good bet on windy days, and picturesque Campomoro. The beach here runs the length of a pretty fishing village where you can pick up snacks, ice-cream and any little bits of beach paraphernalia you might have forgotten, and looks out over the deep blue of the Valinco Gulf. If your little ones are fairly adventurous, a scramble out to the watch tower at sunset is great fun.