Things to do in Turkey: our favourite experiences
Things to do in Turkey: our favourite experiences
As more of us turn away from the notion of acquiring 'stuff', we tend to focus on the experiences a holiday can bring rather than the potential for souvenir shopping. Whether you're a first-time visitor or a Turkey veteran, here's our round up of the essential Turkish holiday experiences.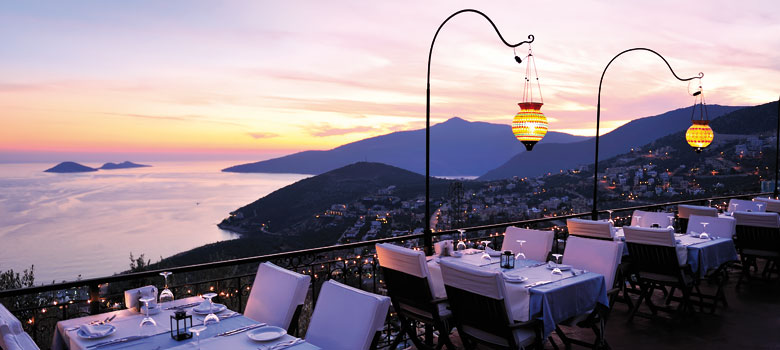 A roof-top dinner in Kalkan
Kalkan village is one of those classic seaside towns where the buildings are squeezed onto whatever flat-ish land can be found between the hills and the sea. The jumble of white, bougainvillea-clad buildings is endlessly photogenic, but space is at a premium which means that bars and restaurants set out their tables anywhere they can, and often on the roof. These roof-top spots are wonderfully atmospheric once evening falls and the setting sun renders the sky pink and the sea purple, with the harbour lights reflected in its glassy surface. Romantic for a couple, relaxing for a family, Kalkan's roof-top restaurants are also some of the most diverse you'll find in Turkey, with more adventurous fusion dishes in addition to the traditional mezze and grilled meat. Meal times are leisurely social occasions in Turkey, so take your time, soak up the atmosphere and enjoy the experience.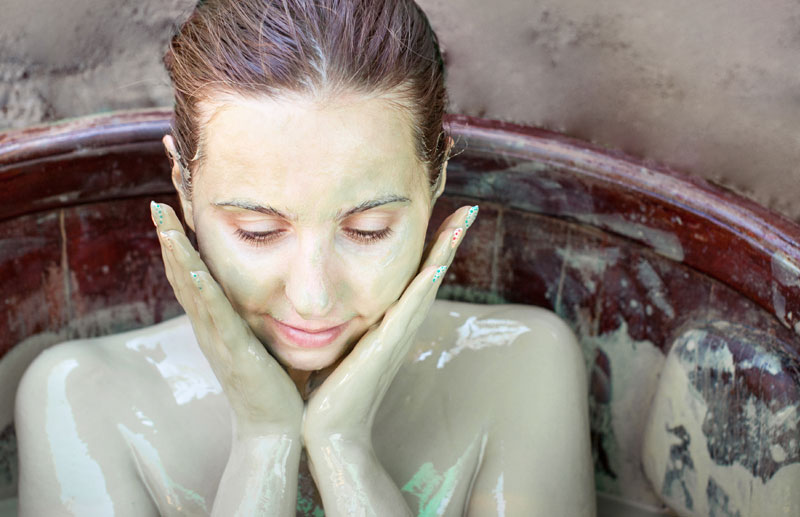 A mud bath at Dalyan
We'll admit that while therapeutic mud baths are an ancient tradition, the modern-day experience can feel a little touristy, but that aside, it's still a lot of fun! Dressed in swim wear (take a towel too), you plaster yourself in sticky, grey, sulphur-scented mud which is meant to make you look 10 years younger. There's no evidence to back up those rejuvenation claims, but we promise you'll find yourself laughing in the process, and the natural hot spring bath is very relaxing. Entertainment for all ages, and tailor-made for the Instagram generation.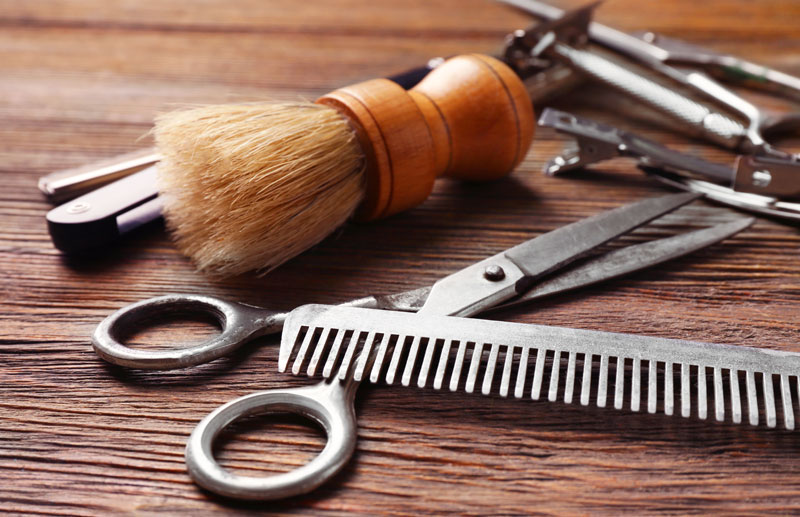 A close shave in Islamlar
Islamlar is worth a visit if you are looking for a more authentic Turkish environment than you can find on the coast, and it's a good place to try out an old fashioned blade shave. A proper Turkish barber experience generally involves a double shave with a blade, followed by the singeing of any stray hairs to ensure a smooth finish. After this you'll get some nice-smelling lotions and potions on your face, finished off with a head, shoulder and hand massage, all for under a fiver!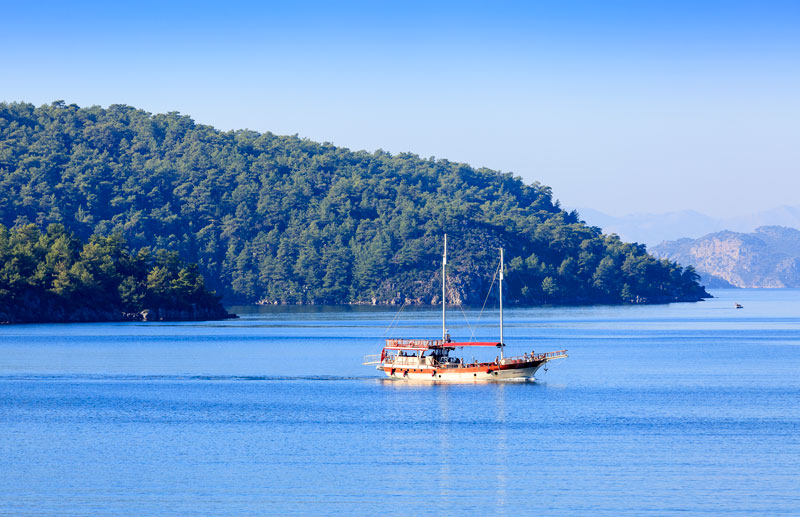 A gület cruise from Bozburun
Gület cruises are available in many places in Turkey, however Bozburun has one of barely a handful of boatyards that still produce the graceful timber craft. Usually two masted and ranging from 15 to 30+ metres in length, the boats are hand-produced to order, and if you're lucky you might see one under construction in the Bozburun yard. Failing that, this is the perfect embarkation point for a gület cruise as the quiet bays around the Bozburun and Datça Peninsulas offer some of the finest sailing conditions to be found anywhere in the Mediterranean. You can book a group tour or, for a special occasion, go for a private charter, complete with picnic, a bottle of bubbly and a spectacular sunset.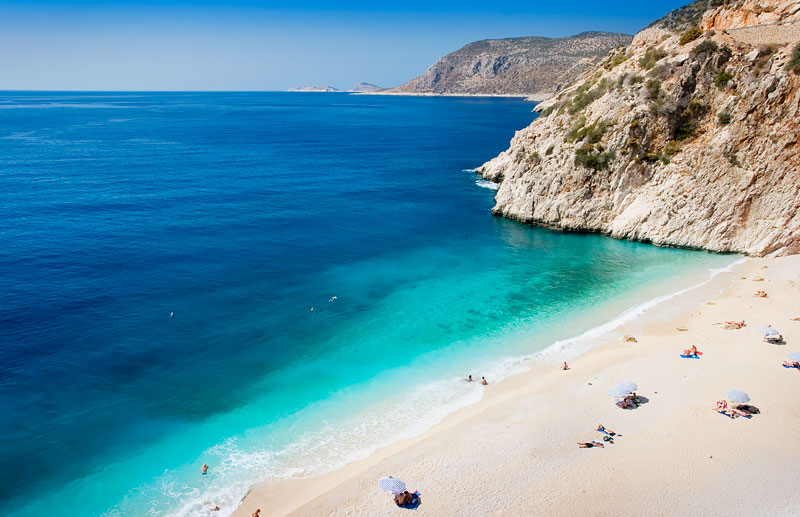 An early morning swim at Kaputas beach
This stunning beach is located at the mouth of steep-sided gorge, accessed from the coast road that runs between Kas and Kalkan. The only way down to the sand is by a long flight of steps, but despite this, the beach is so beautiful that it does attract local crowds during the high season. However, this is definitely a place you won't want to miss if you are staying along the Turquoise coast, so our recommendation is to set your alarm for an early start and enjoy a swim in the relative serenity of early morning. You should be able to park your hire car at the top (which is much trickier later in the day), and get home to enjoy a leisurely Turkish breakfast before most others have even started their day.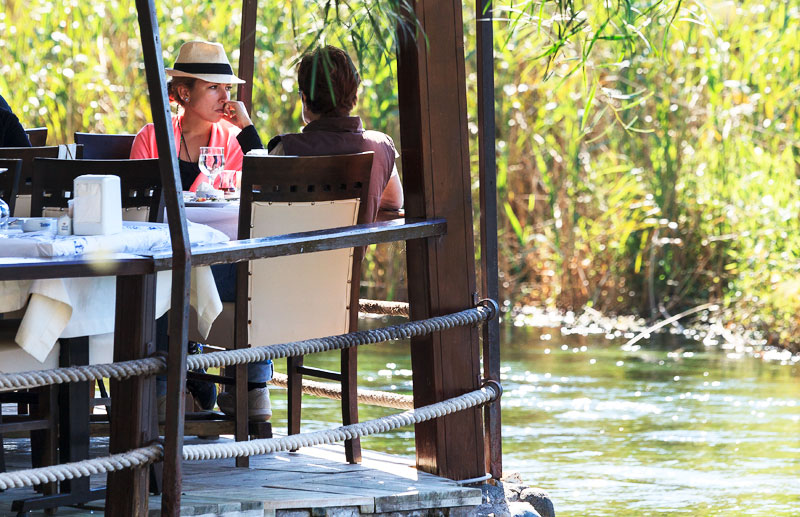 A fish lunch in Akyaka
With restaurants built on platforms lining its clear, shallow river beneath a canopy of trees, Akyaka offers the best lunch setting around. The clientele is mainly Turkish, so you won't be paying tourist prices, and the fish is freshly caught. The restaurants are also open in the evenings, which ramps up the charming atmosphere even more, but you'll probably have lot of mosquitos for company once dusk falls, making lunch a better choice in our experience. The river restaurants are the highlight for some, but there are plenty of other excellent choices in Akyaka, which is part of the "Slow Food" initiative which began in Italy some years ago. You'll find all the usual mezze favourites, with a very good choice of vegetarian dishes, plus plenty for anyone who doesn't like fish too. Many places won't have a specific menu, so it's best to come open-minded, knowing that what you'll get is fresh, authentic and won't break the bank.