The lavender fields of Provence: a dream come true
The lavender fields of Provence: a dream come true
Guest writer Heather Moore recounts her bucket-list trip to Provence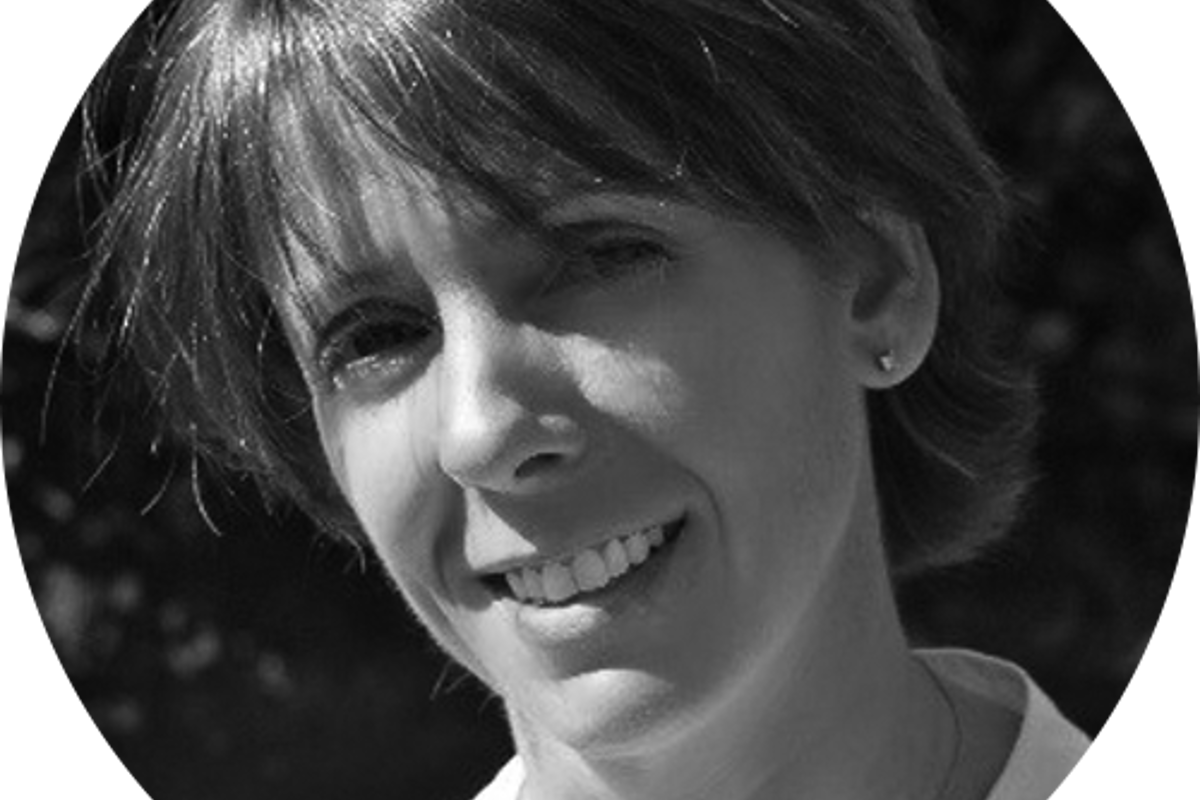 "Turning 50 is a milestone for most people, approached in my case with a mixture of trepidation and resignation. Where has the time gone, I wondered, looking wistfully at old photos and concluding that most of it seemed to have settled comfortably into bags under my eyes and rolls around my waist. But if this midlife moment can feel like the beginning of the end, it also feels like precisely the right time to seize the day and do at least some of the things you've always wanted to do. So while my similar-aged friends were taking flying lessons, learning circus skills or immersing themselves in Mandarin, I chose to fulfil an almost-lifelong ambition to visit the lavender fields of Provence.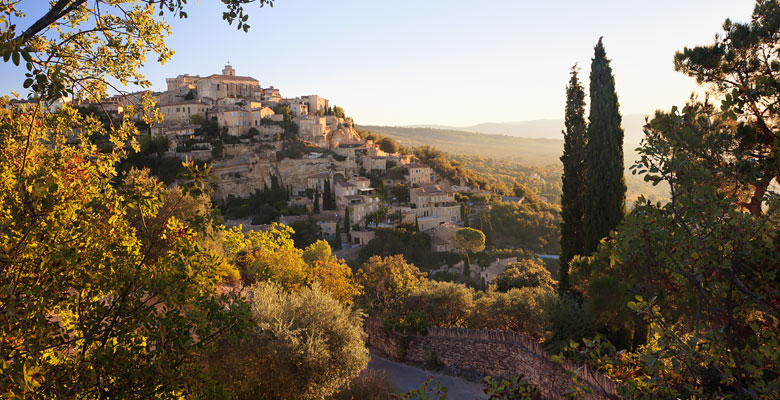 First impressions
"Fortunately my 50th fell in mid July, peak lavender time in the south of France. I found a villa near Gordes in the far south of the lavender-growing region, with a pool and air-conditioned bedrooms to appease my teens and the promise of great purple swathes of fragrant loveliness all around. As we drove south on arrival day, the temperatures soared close to 40 degrees C, and my first excited glimpse of the deep purple took on a mirage-like quality as the landscape shimmered in the heat of mid-day. From then on, a battle of wills raged over how many photo stops my family would tolerate before insisting the only place to be in these kind of temperatures was the pool.
"Cooled off and carbed up (teens, it seems, can consume an entire baguette in one effortless go), we began the discussion of how I was going to spend 'the big day'. Primed by my husband that this was to be all about Mum for once, the boys managed to avoid any conspicuous eye-rolling till I mentioned the dirtiest of holiday words: an early start. I'd done my research and worked out that the best time to visit the iconic Abbaye de Notre-Dame de Sénanque was around 7am, before the sun bleached the colour from the flowers, the coach tours kicked off and the heat made any kind of activity a chore. My sleep-loving sons were utterly bewildered as to why anyone would want to get up around dawn on their birthday of all days, so for the sake of holiday harmony we agreed to let them sleep on while my husband and I set the alarm.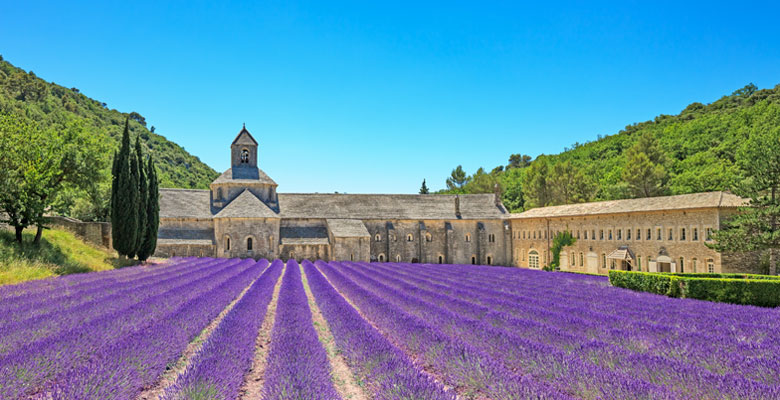 The Abbey de

Sénanque
"My birthday dawned muggy and grey but we set off undeterred into the early morning, the car as loud as Concorde against the utter stillness of the countryside.  The road snaked upwards, passing Gordes and narrowing to a one-way route as we approached the Abbaye. Nestled in a valley with perfect rows of lavender to the foreground, this magnificent monastery is an image so widely reproduced you feel as though you are standing in front of a painting rather than a building. And just to add to the slight unreality of the scene, we were joined by a Korean bride, her groom and their photographer who wanted to recreate their wedding photos (white meringue, black tie, the works) with this classically romantic French backdrop. Feeling bemused and British, we retreated in search of breakfast.
Purple haze
"Day two of the lavender safari was more ambitious, Champagne headache notwithstanding. We began at the small but charming Musée de la Lavande at nearby Coustellet, where a short audio recounts the history of lavender growing alongside various tools and relics associated with the growing and distillation processes. We learned that lavender first came to France from Persia, and that its common name derives from the Latin lavare, meaning to wash. The Romans were the first to use steam to distill fragrant oil from lavender, which was initially used as a perfume but became an important medical ingredient from the Middle Ages onwards. Wild lavender was originally harvested and sold by local peasants who had no land of their own to farm, but has been cultivated as a crop since the 1930s and is now a vital and thriving part of the local economy.
"The inevitable gift shop was rammed with heavenly-scented treats, all produced from the Château's own fields, so of course I indulged in oils to uplift, lotions to soothe and essences that promised to cure me of every ailment imaginable. From Coustellet we followed one of the classic Lavender Routes, stopping for coffee and croissants (hey, I'm 50… I'll have two) at golden Gordes, then on past field after perfectly striped field of purple.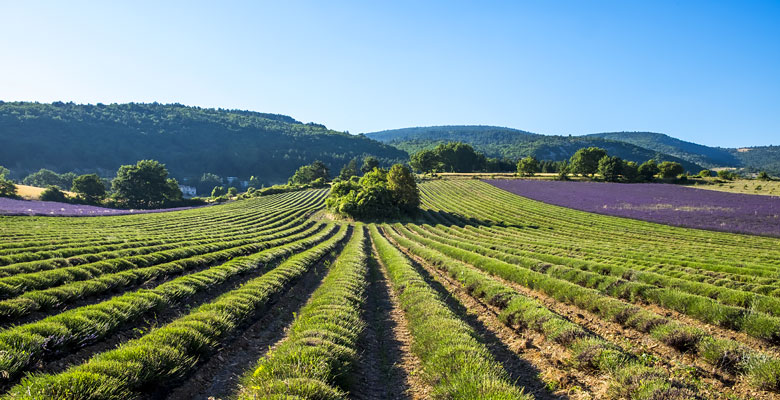 The lavender capital
"Finally we arrived at Sault, self-proclaimed lavender-capital of the region, perched high on a windy bluff overlooking a vast patchwork of purple and gold. It could all have gone horribly wrong here, as there are easily enough visitors passing through to create some nasty plastic palace dedicated to lavender tat, but Sault is elegant and restrained. Sure, there are lavender-themed gift shops on every other corner, but as the only real reason to come here is if you are a lover of this magically perfumed plant, it doesn't detract from the appeal, and our late lunch in the breezy main square at Sault is a memory I cherish. From Sault we could have continued to further picturesque purple-ness at St Trinit and Revest du Bion, but chose instead to return west via rocky ravines, terraced slopes and the chalky flanks of the Mont Ventoux, finally satiated by the intoxicating purple haze and ready for a different perspective.
"I'll happily admit that these half century celebrations do seem extremely tame, especially compared to my mountain-scaling, marathon-running, cage-diving fellow fifty-somethings. However, if your heart is lifted by the intense shades and scents of sun-baked Provence, or if you can't help but admire the way this wild mountain herb captivates visitors from Surbiton to Seoul, then a tour along the Lavender Route is a total treat, whatever age you are."
---
Good to know:
Timing is all: lavender season runs from mid-June to mid-August, but varies by area so check local tourist offices for details. Sault hosts a colourful lavender festival annually around the 14th and 15th of August.
Where to go: The greatest proliferation of cultivated lavender is in northern Provence, specifically the departments of Drome, Vaucluse and Alpes de Provence. There are numerous guides and recommended routes available online, in addition to the circuit mentioned above. You can also visit lavender distilleries from the middle of June till mid-late August.