Must-see Mallorca villages
Must-see Mallorca villages
Mallorca's beaches are some of the best in Europe, but there are plenty of less obvious places to spend a rewarding few hours and see a different side to the island. Read on for some our personal favourite 'pobles' for traditional food, markets and a spot of shoe shopping.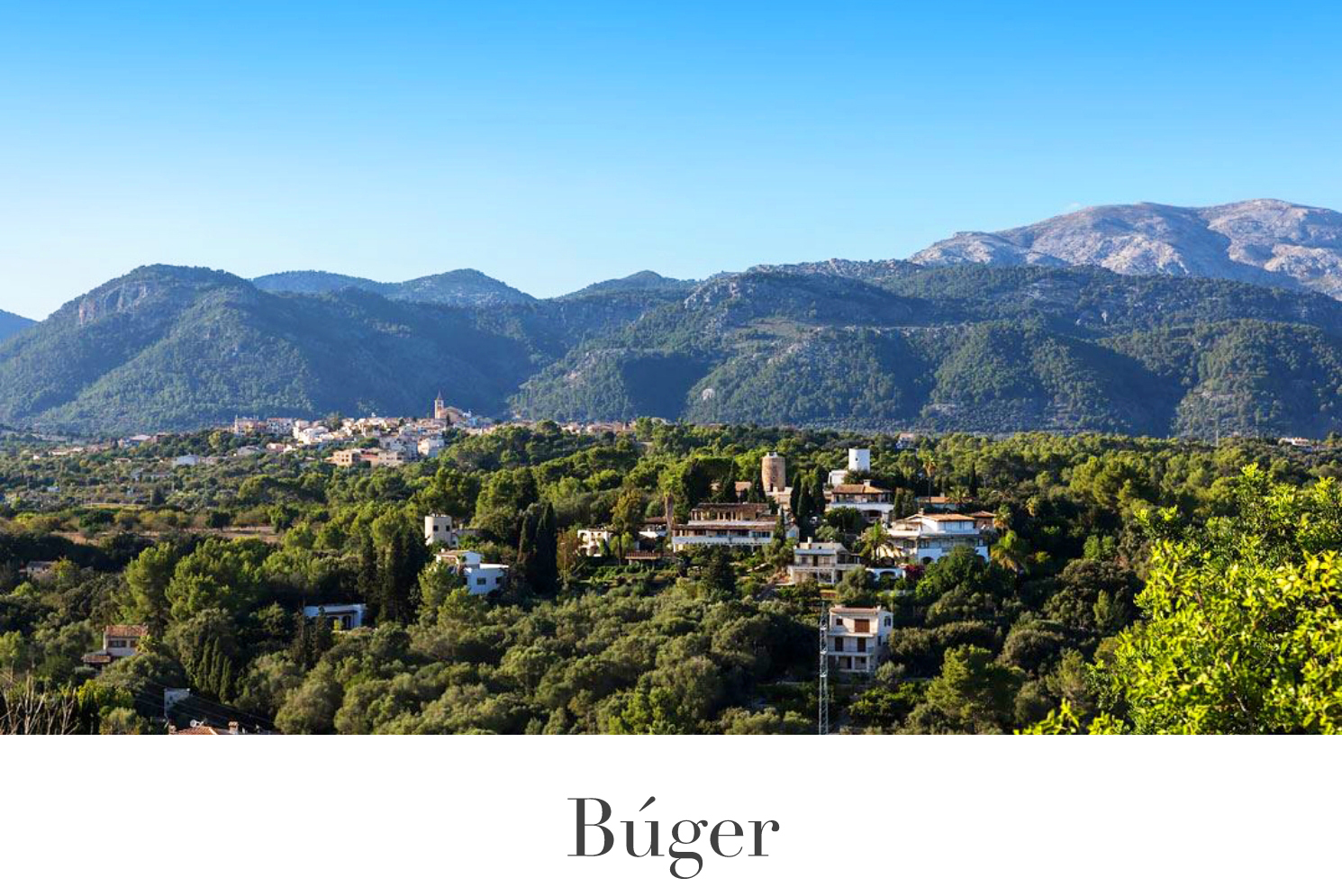 Pronounced boo-hair in Spanish and boo-zhay in Mallorquin, this is Mallorca's smallest municipality, with a population of less than 1000 and a delightfully local feel. It sits on a little hill, with views to the Tramuntana mountains and the bay of Alcúdia. Búger is one of those lovely little places that thrives in spite of tourism rather than because of it; the surrounding landscape reminds you of the island's strong agricultural heritage, dotted with windmills and fragments of the ancient oak forests that would once have covered much of the countryside.
Best for: living like a local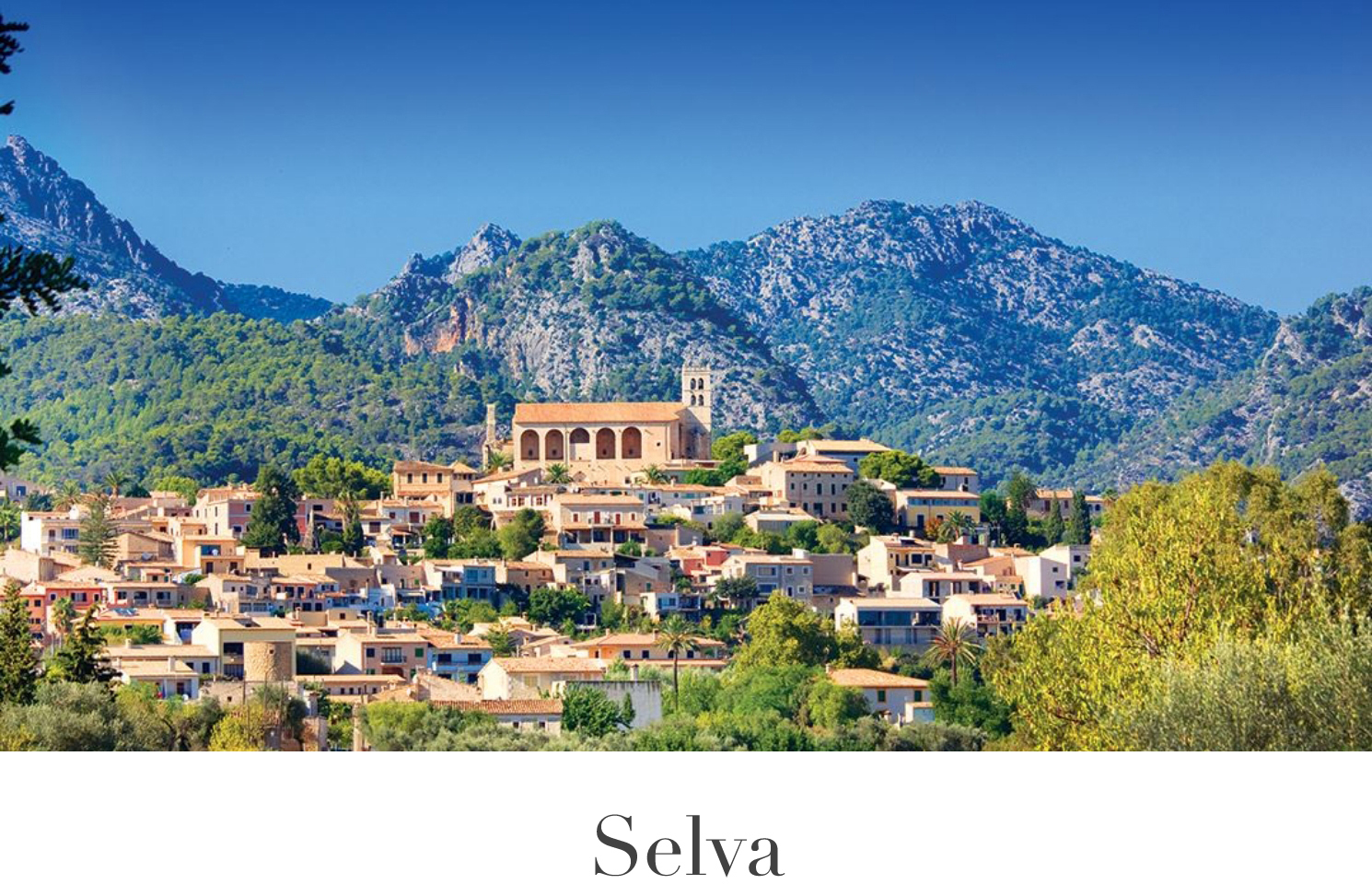 Nestled into the foothills of the Tramuntana mountains, charming Selva is dominated by its 17th church in the middle of the main square. With the mountains behind and open countryside all around, the situation is delightful, and if you'd like to see more, we recommend a beautiful circular walk from Selva to Caimari and back via the hamlets of Binibona and Moscari; it's an almost entirely flat route, with options to pause for a drink in the various villages along the way. For a complete change of scenery, spend a day in nearby Inca, Mallorca's leather capital, and browse the many shoe stores before lunch in one of the typical old wine cellar restaurants.
Best for: country walks and mountain views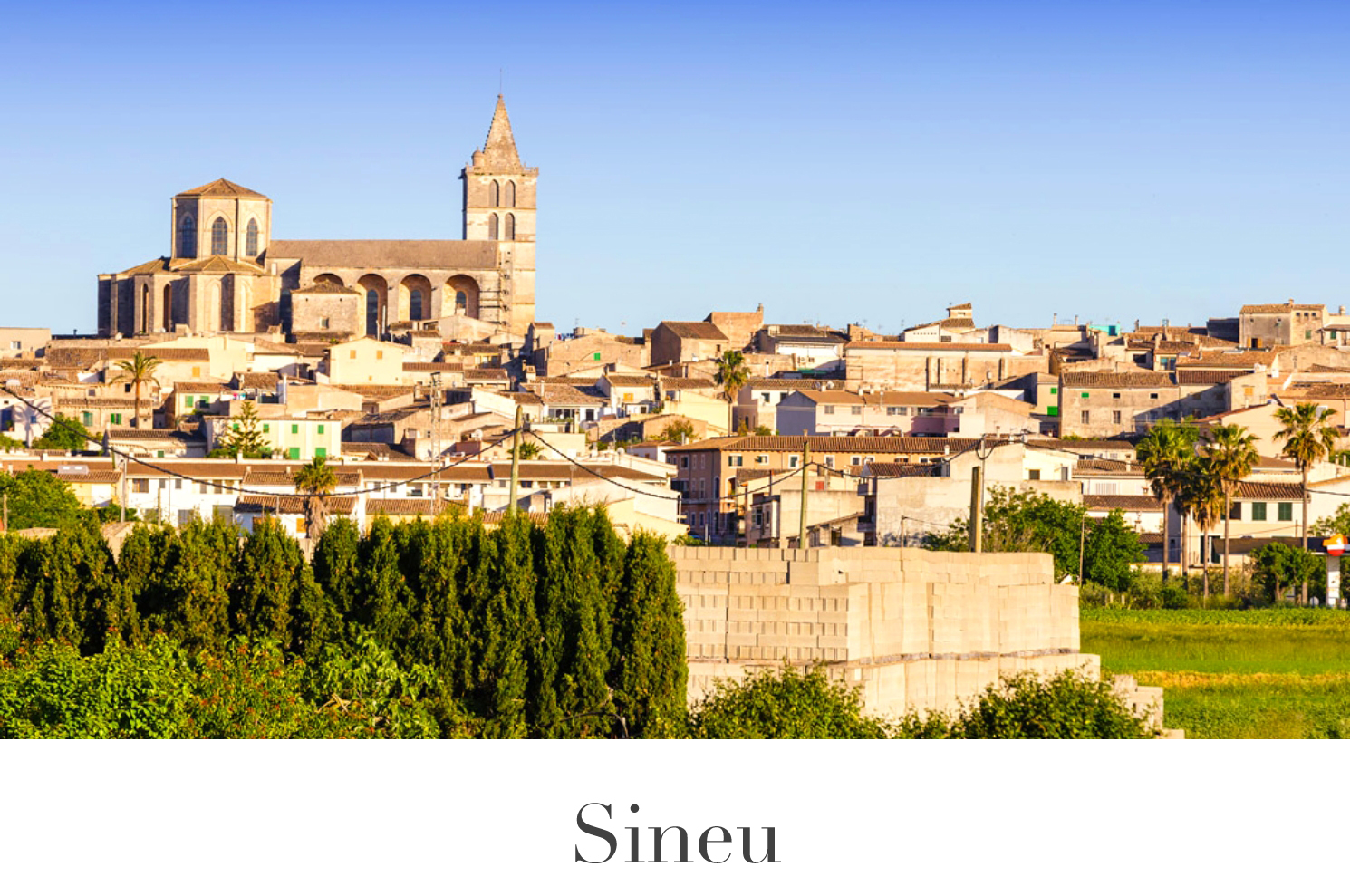 If you plan on exploring Mallorca you'll almost certainly drive through Sineu, as it sits at the geographical heart of the island. Sineu hosts a busy and authentic market that takes over the whole town on a Wednesday morning. It's worth getting here early to see the farmers bidding in the livestock market, then you can watch the locals sampling glistening olives, sniffing sun-warmed tomatoes and haggling for the best prices as they do their weekly food shop. The architecture around town is surprisingly grand, harking back to a golden era when Sineu was one of the most important towns on the island.
Best for: the traditional market experience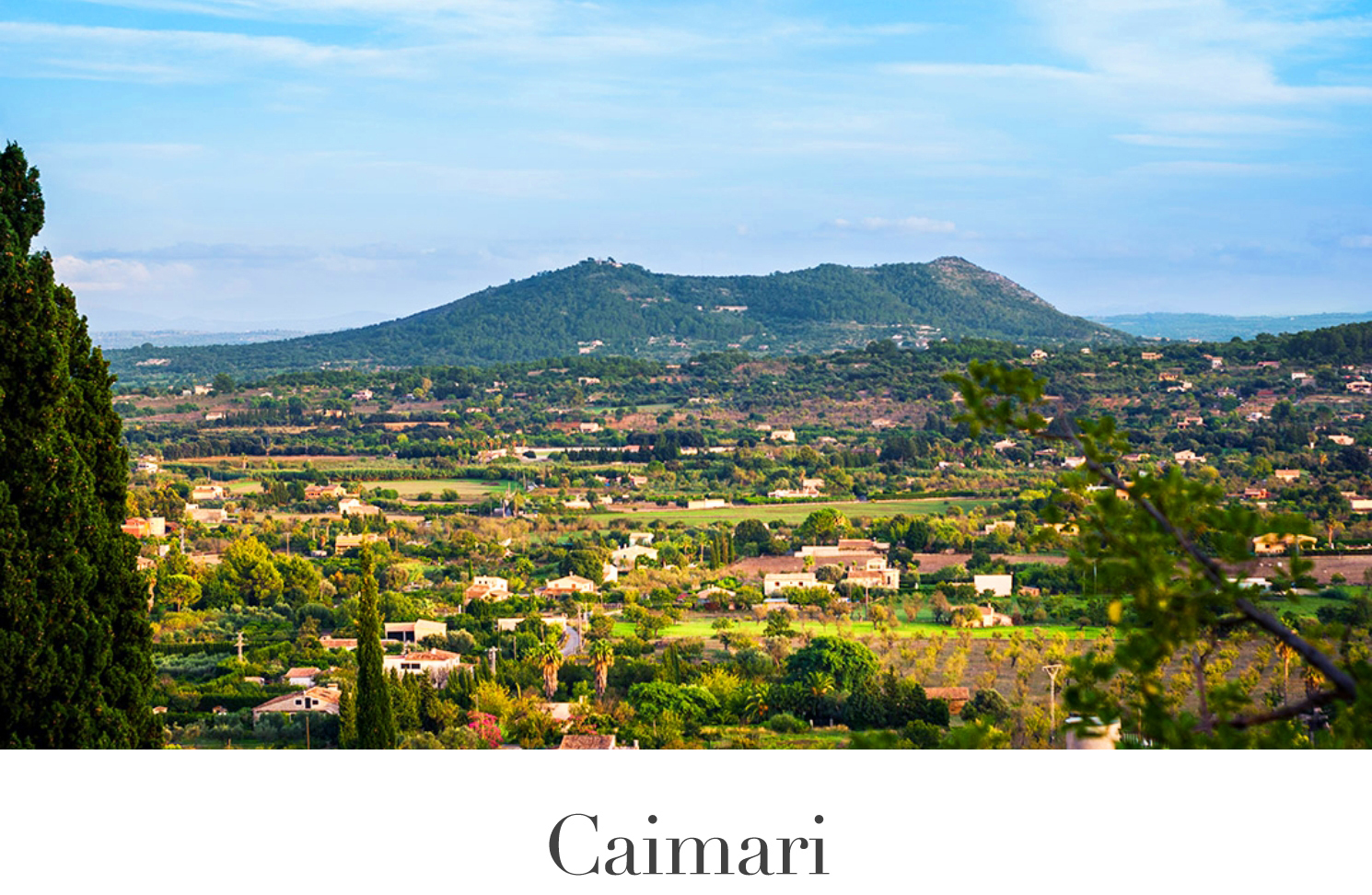 This sleepy little village is surrounded by lemon, orange and olive groves, and produces some of the very best olive oil on the island. There's still a working olive press in the centre of Caimari, and a handful of cafes around the village square, but visitors come here most of all for the tranquillity and the scenery. If you see lots of walkers around town, that's because Caimari is the start of the Pilgrim's Trail, a 2hour walk that takes you to the Sanctuary of Lluc, one of the most important and impressive monuments on Mallorca.
Best for: olive oil and delightful scenery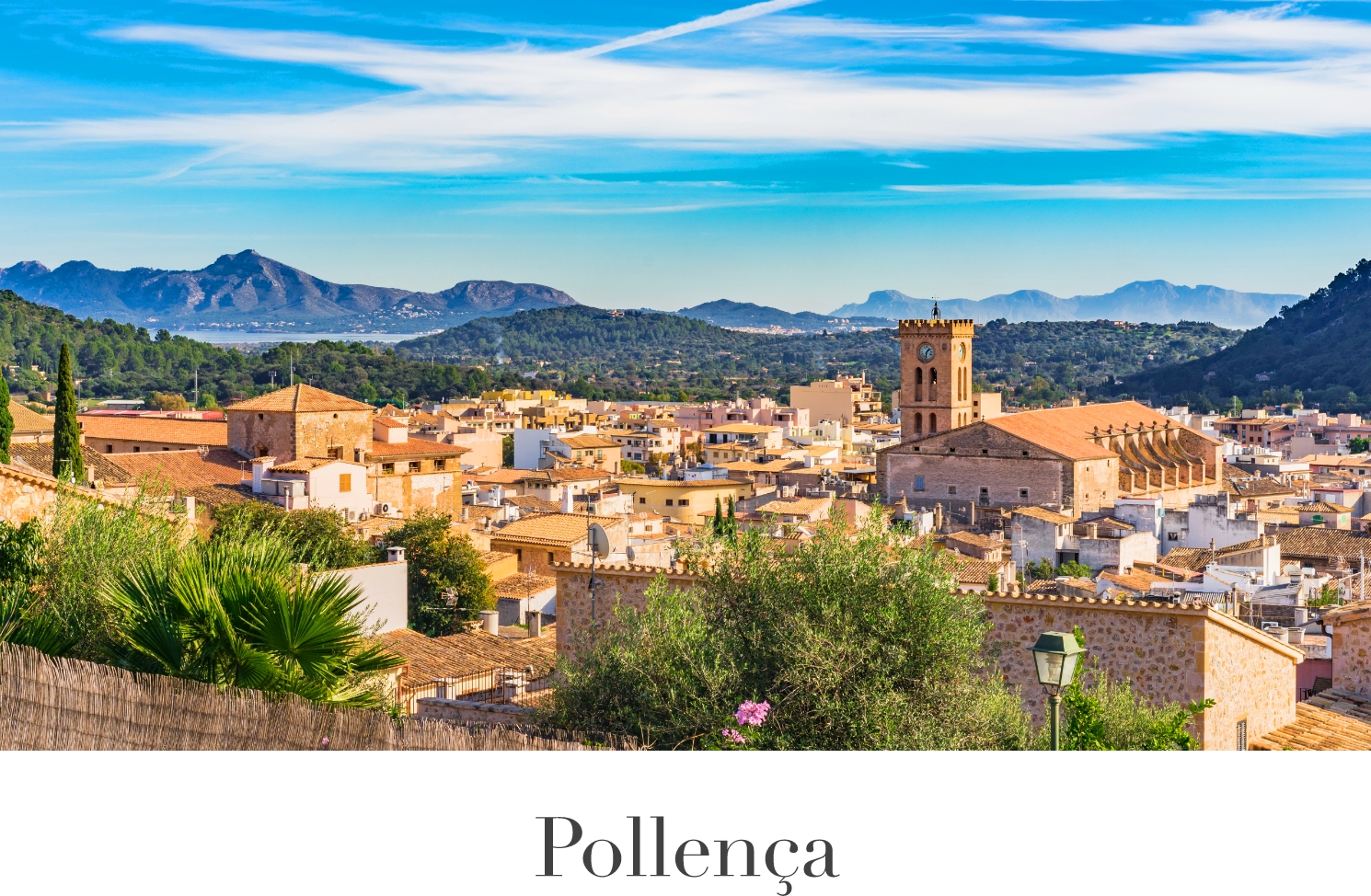 While it's not exactly off the beaten track, Pollença town does have a genuine local flavour that you won't find so easily on the coast. Try to make time to wander the maze of streets and enjoy Pollença's celebrated café culture. For culture of a different kind, visit the excellent Pollença Museum and the Santo Domingo convent, which hosts classical concerts throughout July and August. For foodies, Pollença has everything you could want, from traditional pa amb oli to a Japanese-Mediterranean fusion restaurant.
Best for: people watching and eating out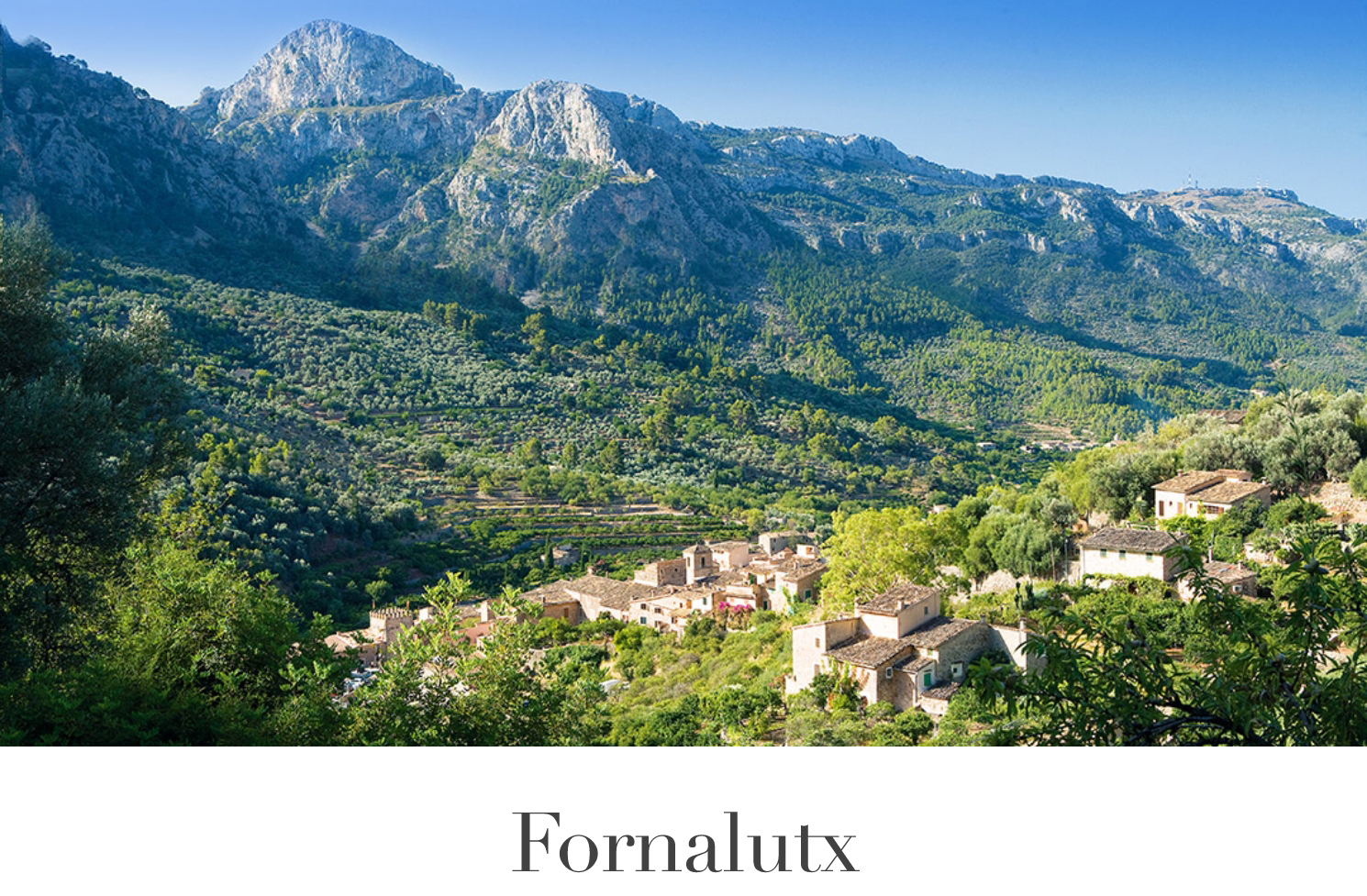 In the mountainous north west of Mallorca you'll find exquisite Fornalutx, with its tiny main square and a handful of narrow streets hiding small cafes, shops and a restaurant or two. The village is surrounded by citrus orchards and olive groves, a unique landscape shaped by drystone walls, canals and water storage basins and carefully protected as a UNESCO World Heritage site. The views from up here are superb, and we recommend arriving by midday at the latest so you can grab a table for lunch. To make a full day of it, nearby Deià, Sóller and Valdemossa are thriving little centres for music, art, gourmet foods and artisan crafts.
Best for: historic landscapes and panoramic views


---