Sivota, the explorer's choice
Sivota, the explorer's choice
Do you love beaches but get bored after a day or two? Or perhaps you like to explore whilst your holiday partner can't be tempted to stray further than the nearest sun bed? Step forward Sivota, the perfect solution for a mixed interest holiday.
Sivota's picturesque harbour village has pretty beaches, boats to hire and enough bars and restaurants to try somewhere different every night, ideal for a low-key, revitalising break. But the beauty of Sivota's mainland location means you can also hop in your hire car and discover the whole of the Epirus region, from its mountainous interior to its long, beach-fringed coastline. Feeling more adventurous? Take the ferry to Paxos or Corfu or book a locally guided trip over the border into Albania. Here are some our favourite days out from Sivota.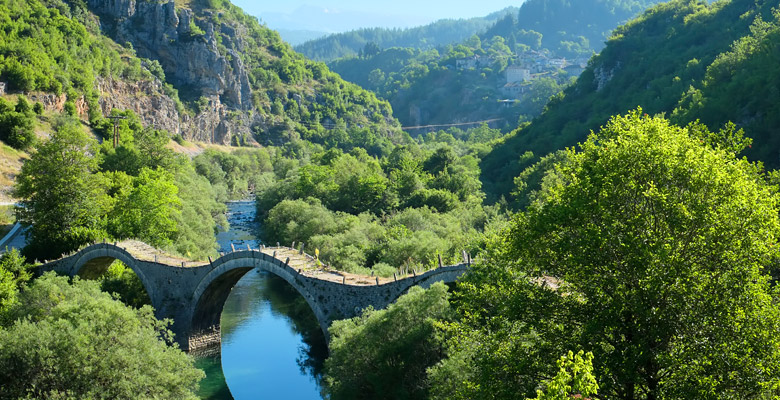 The villages of Zagoria

Just an hour from Sivota, this wildly beautiful mountain region is virtually unknown outside of Greece. Part national park, part conservation area, Zagoria is made up of 45 traditional villages in the Pindus mountains, characterized by their highly distinctive slate-roofed houses and Byzantine churches. The landscape feels untamed and remote, one of Europe's few remaining wildernesses, yet it is this very isolation which allowed Zagoria to prosper during Ottoman occupation and retain its important cultural heritage. The villages of Papingo and Monodendri have been declared national monuments, and it is possible to peep inside some of the rather austere grey buildings to discover bright frescoes and ornate painted furniture that lend each house its own character. You can get a great home-cooked meal here too, knowing that pretty much everything on your plate has been reared or grown within a 5km radius!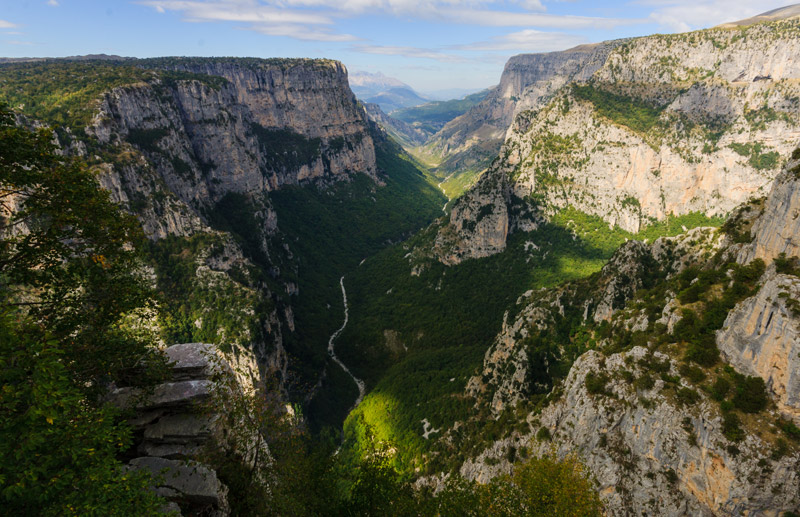 Vikos, the deepest gorge in the world
Vikos Gorge in Zagoria is 700m deep in places. The strenuous gorge walk takes a full day, and we recommend booking an organised excursion. Alternatively there are numerous viewing spots and easier short hikes along the edge of the gorge.
Venture into the underworld
About 40 minutes' drive south of Sivota lies Glyki Village and the dramatic Acheron Gorge. Here you can trek or horse ride along the gorge, or take a rafting trip on the mythical River Styx. With cold, clear water and sparkling mountain air, it's hard to believe you are under an hour from the coast.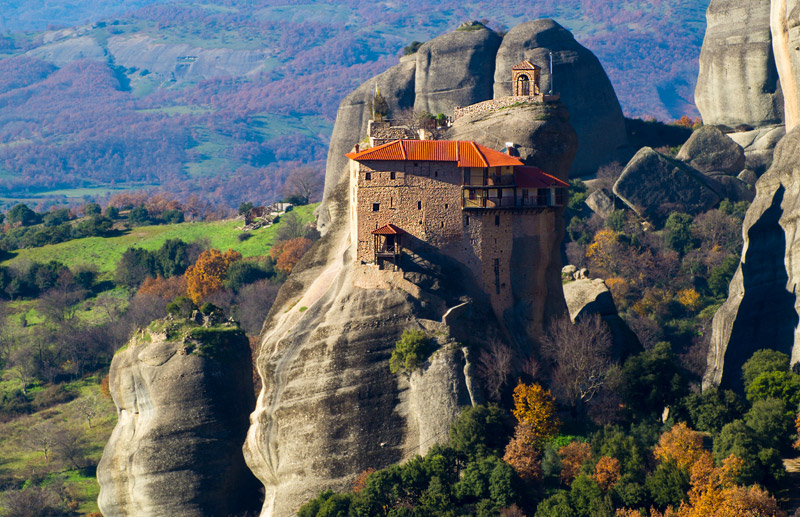 The hanging monasteries of Meteora
Around two hours from Sivota, this UNESCO site is a unique collection of monasteries built atop rocky pinnacles, first inhabited by monks in the 9th century. Six of the original monasteries are still inhabited, and Meteora remains an important pilgrimage site.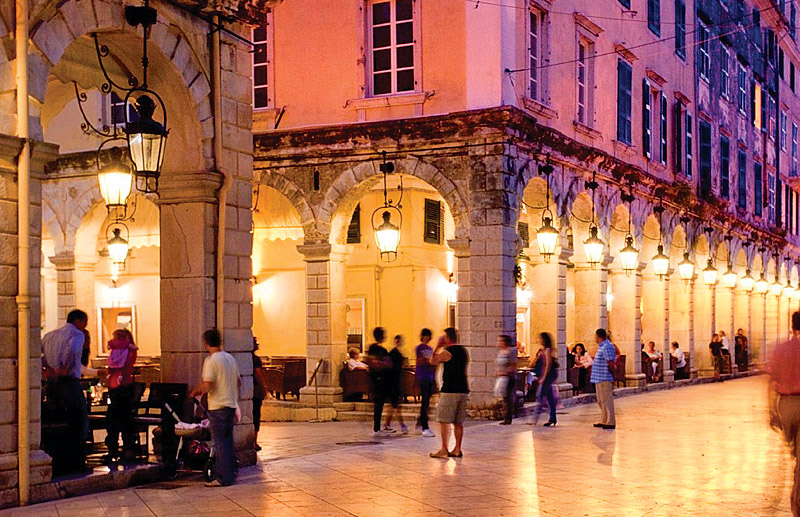 Venetian Corfu
Corfu is an easy day trip via Igoumenitsa: the transfer takes 1 hour and 45 minutes and the elegant capital is arguably Greece's finest Venetian town. Enjoy stylish bars, quality restaurants and a spot of retail therapy. Even the ferry is fun!
Paxos and Anti-Paxos
Just across the water lies Paxos, possibly the most quintessential of Greek islands, and neighbouring Anti-Paxos, with its tiny vineyards and extraordinarily clear water. Take a sea taxi, a swim suit and a camera.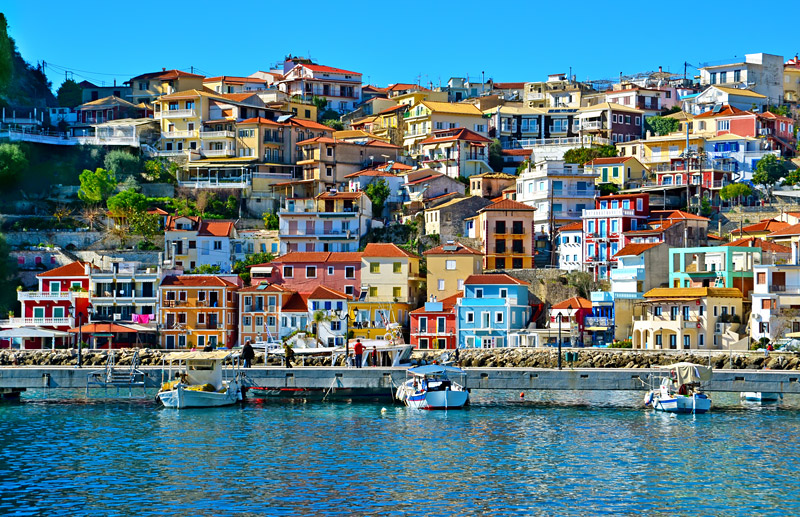 Parga's liquid gold
It's a 30-minute drive to bustling Parga, with its Venetian castle and steep streets packed with fish restaurants. Stroll along the promenade and don't miss the innovative museum dedicated to the town's history as an olive oil producer.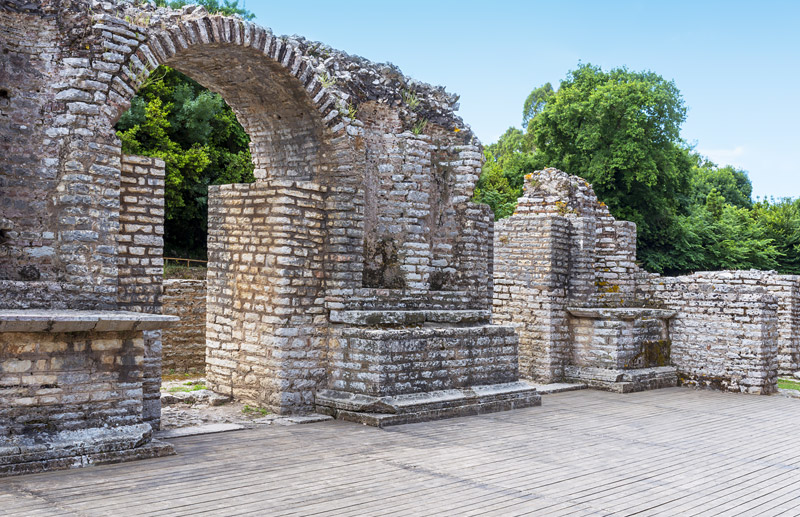 An Albanian adventure
You can't take your hire car into Albania, but you can join a guided tour. Butrint is a UNESCO site with Greek, Roman, Byzantine and Venetian remains all contained in a beautiful natural setting.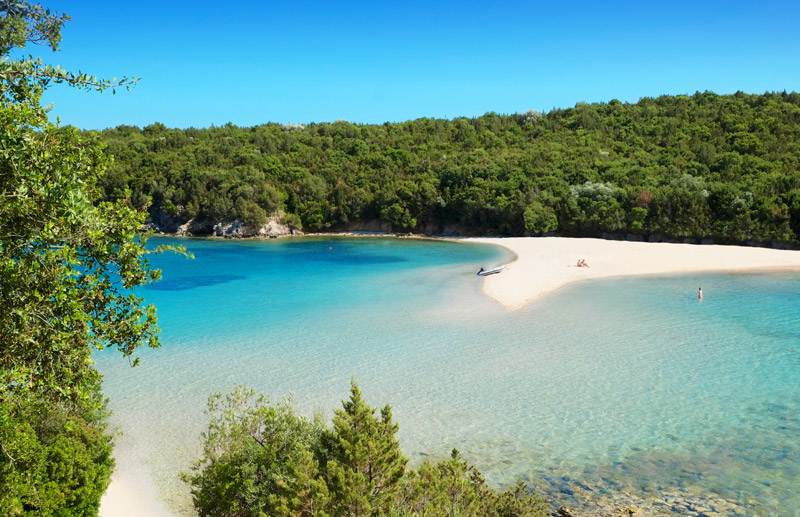 Take a beach safari
The unspoilt Epirus Coast is punctuated by picturesque harbours, hidden coves and long sandy beaches such as Arillas, Lygia and Monolithi. Some of the beaches are wild and natural, others more 'civilised' – try a few to discover your favourite.