A holiday in the Ionian Islands; your whistle-stop tour
A holiday in the Ionian Islands; your whistle-stop tour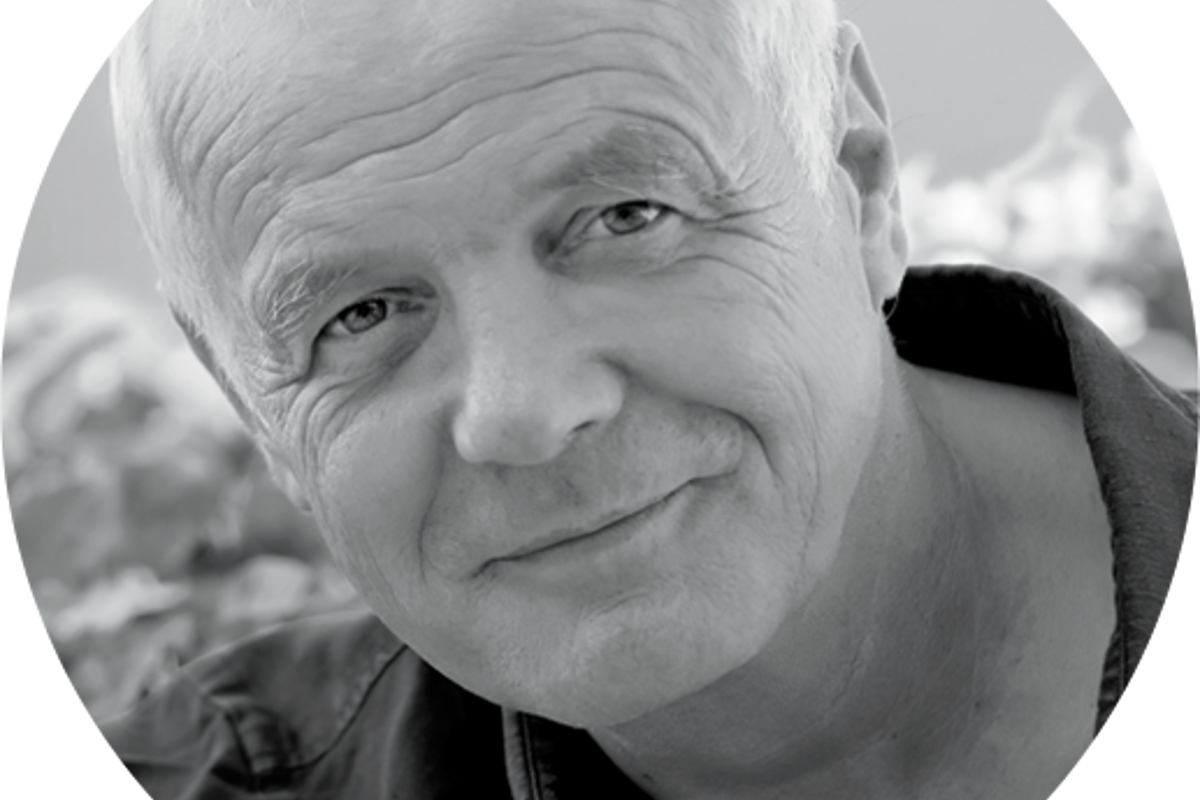 "I've had a home on Paxos for nearly 20 years now – time enough, you might think, to find a predictability and routine in this beautiful little island, but returning there, and to our other chosen destinations in the Ionian, I always feel like an old friend who's been away far too long.
At this time of year, the weather can be beautiful – full of fragrant promise – and, on this particular visit, it was a pleasure to see that winter's downpours have worked their magic. Flowers and foliage, olive groves and vineyards are flourishing – and, importantly for the locals, the water supply has been generously topped up.
"However, it's also a time when seasonal winds and storms can turn a stay into a bit of an adventure, which is why we invite our guests to visit this particular part of Greece in early May when sunshine is a far more frequent occurrence.
"This trip, however, was all about work. At Simpson Travel, we always plan at least a year ahead, so I was exploring possibilities for 2019, including the potential of taking on some family villas near the White Orchid Hotel in Sivota, which are currently still in the planning stage – I'll need to pop back next month to look at the drawings. I was also visiting several villas contracted last year which have been on the receiving end of some investment. I was keen to see how the subsequent refurbishments and renovations were progressing.
"My first port of call, our newest jewel in the Lefkada crown, did not disappoint. A spacious, contemporary three-bedroom villa in a wonderful spot above the pretty port of Syvota (not to be confused with Sivota on the mainland), it will be ready to make its first appearance on our website in the next couple of weeks. The owners, Giannis and Anastasia, have put heart and soul into this property – and that kind of passion always shows. Giannis is a painter too and several walls are decorated with his artwork – a touch of flamboyant creativity that sits admirably alongside top-quality fittings and stunning views of the bay. We won't have photographs until later in May, so early-bird bookers will have the added advantage of a 10% discount until the pictures are published.
"Paxos came next and Moundela, already on the website, truly exceeded expectations. Markos, the owner, has transformed it over the winter and landscaped the garden too, so now it truly lives up to those exceptional views. Frances, our Island Manager has also done a sterling job overseeing the hard work.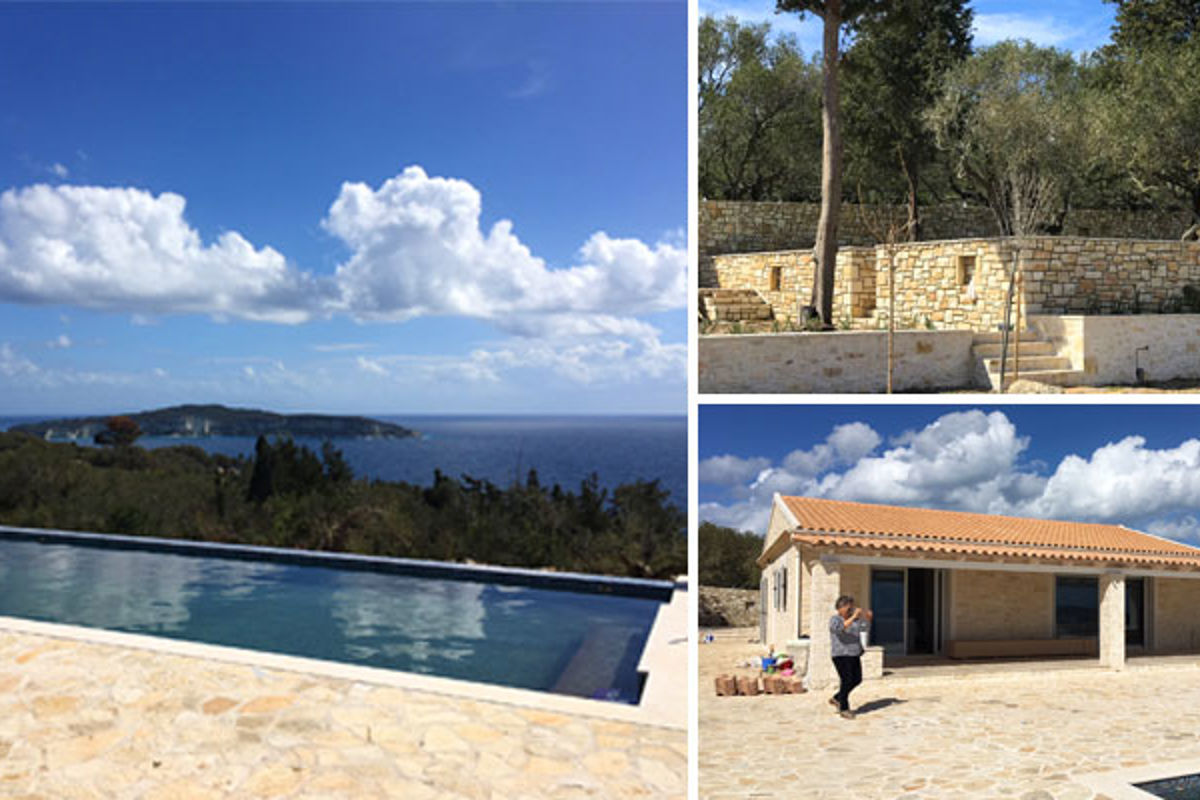 "The Harbour House overlooking Gaios harbour has also changed, almost beyond recognition. Our guests will now have access to a light, spacious suite with a lovely separate kitchen area. It's just steps away from the harbour front too, with its shops and restaurants – in fact, there's really nothing that you won't fall in love with.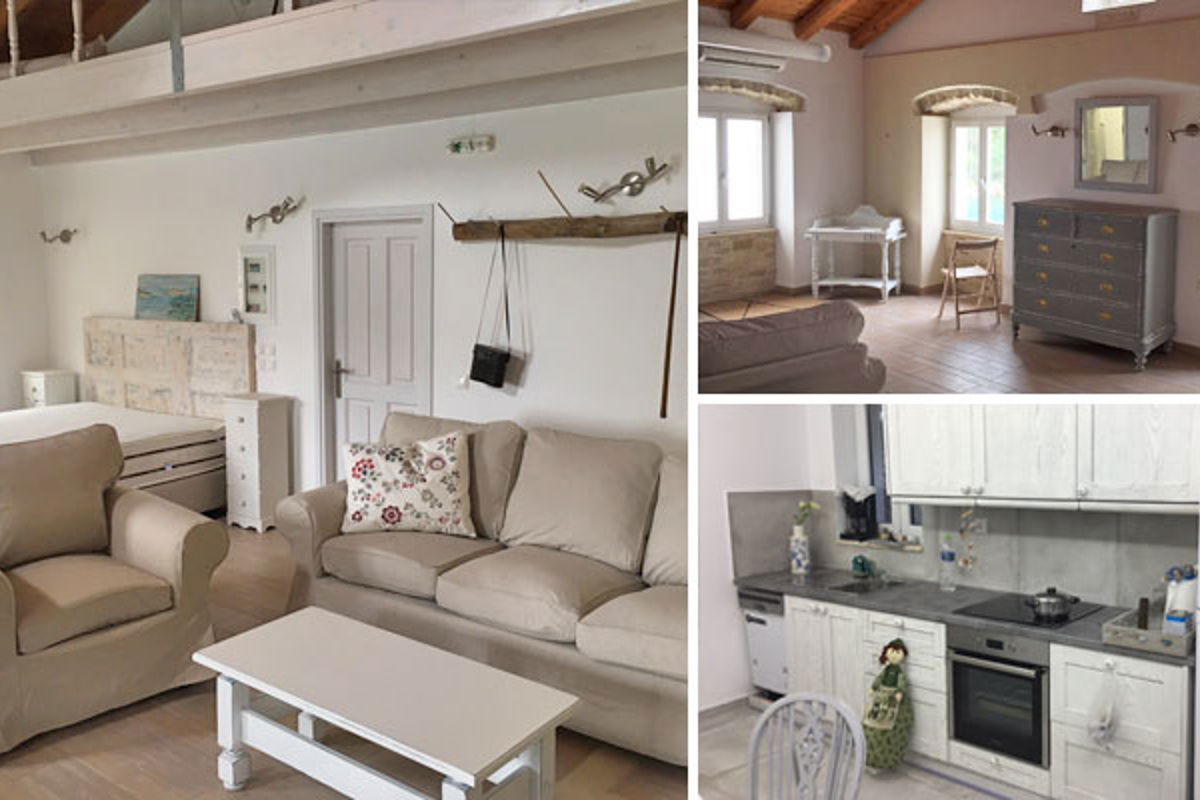 "Next, I dropped in on Waterside House, one of our newest Simpson Hotels, where a fresh order of furniture is on its way and the owner, Tony, a fellow Brit, is pulling out all the stops to get it into immaculate shape before our first guests arrive – and thanks to Dora, the hotel manager and Concierge, the welcome is sure to be a warm one.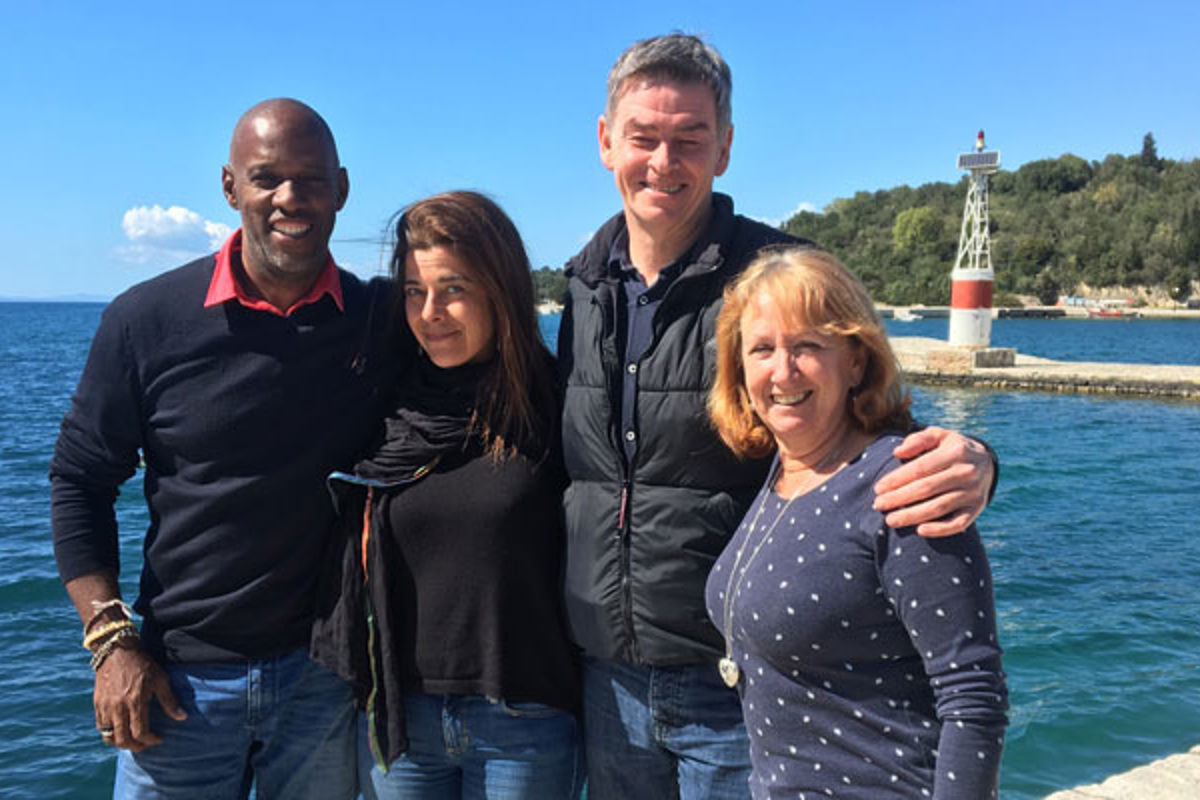 "And speaking of our team, you'll be seeing a few other new faces around the Ionian this year. From left to right in the photo above, we have Chris Carbon, who was based at GK Beach Hotel last year and is now our Operations Manager for Lefkada, Meganissi and Sivota (Epiros Coast). He'll be working alongside three new and exceptionally well-qualified recruits: Rania who's looking after our Sivota villas, Stuart who will be taking the White Orchid under his wing as the new Concierge, and Jo, the fourth smiling face in our picture, who's managing our villas in Lefkada. Our overseas representatives are an integral – and invaluable – part of the Simpson Travel experience and, for me, seeing them gathering, already getting on like a house on fire, gave me a glimpse of the happy holiday months to come.
"Oh – and one last thing before I go… We have news from Corfu and a particularly wonderful location in the heart of the idyllic north east of the island. But more of that anon…"