Holidays with babies: a parent's guide
Holidays with babies: a parent's guide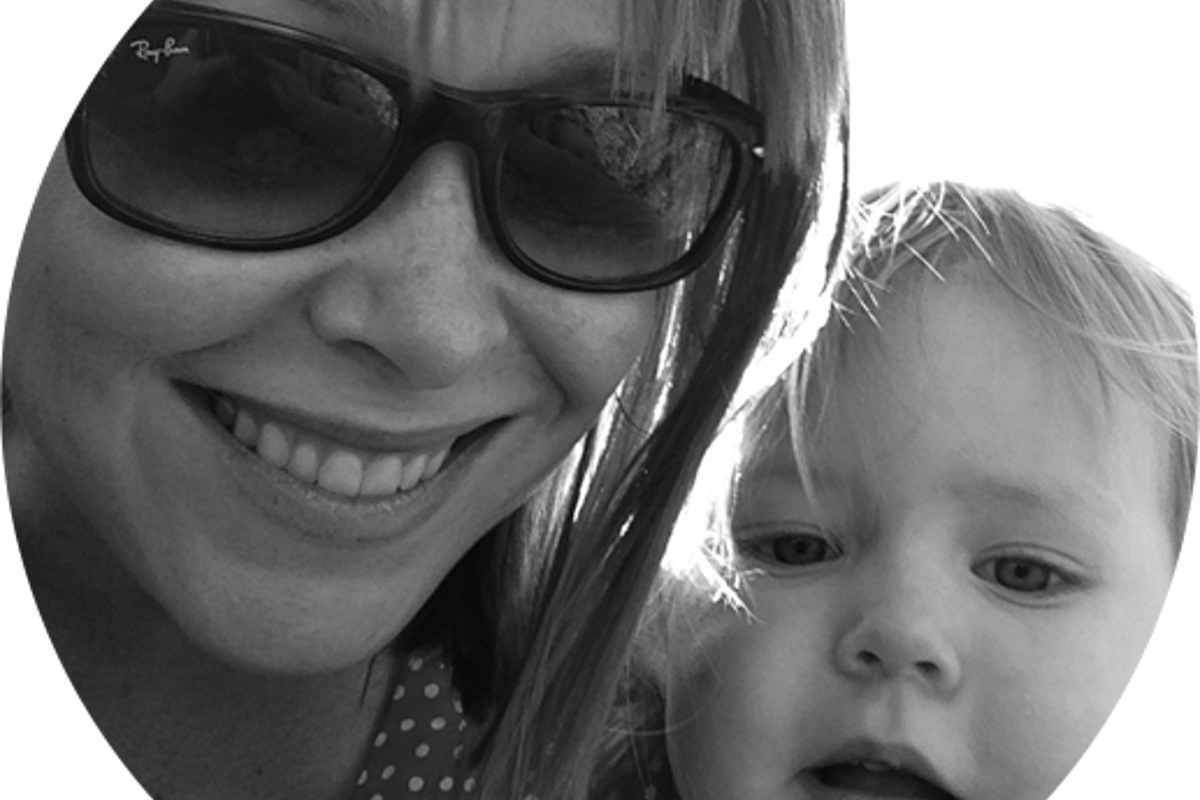 Mum of two, Rebecca Lewis, called on our travel specialists for a helping hand in the run-up to her young family's very first trip away together as a four – and their first Simpson Travel holiday.
"A good traveller has no fixed plans and is not intent on arriving." Nice words from philosopher Lao Tzu. But I'm going to go out on a limb and suggest the Taoist legend did this particular bit of philosophising before becoming a parent. Furthermore, I'll bet a fortnight's worth of wet wipes that Lao needed never contemplate the fold versus roll technique for squeezing more babygros into a Paddington Bear carry-on.
Such thoughts preoccupy me ahead of our first holiday as a family of four. Martha will have just turned two, Freddie coming up to nine months. In other words, we're still at the stage where leaving the house necessitates a two-hour lead time and packing an unfathomable amount of 'stuff'.
The decision to book with Simpson Travel was easy. Onsite crèche. Private, enclosed pool. Kid-friendly living spaces (because who wants to pack child locks in hand luggage?). Travel specialist Zoe had me at 'evening crèche' and 'date nights'. But once the post-booking glow had passed, and with the post-holiday glow still an abstract future concept, the reality of a fortnight away from home with two small people started to niggle. A plan was needed...
Flight plan...
The Simpson website has this rather lovely roundup of things you can do to help babies get their wings. As suggested, Peppa Pig Goes On Holiday is on order. The blog also suggests finding the play area at the airport. I'm wondering about going one further so I ring Zoe and ask if it's worth booking the executive lounge where the kids and our enormous pile of stuff can be safely contained. She thinks not for short haul from a local airport, saving us £100.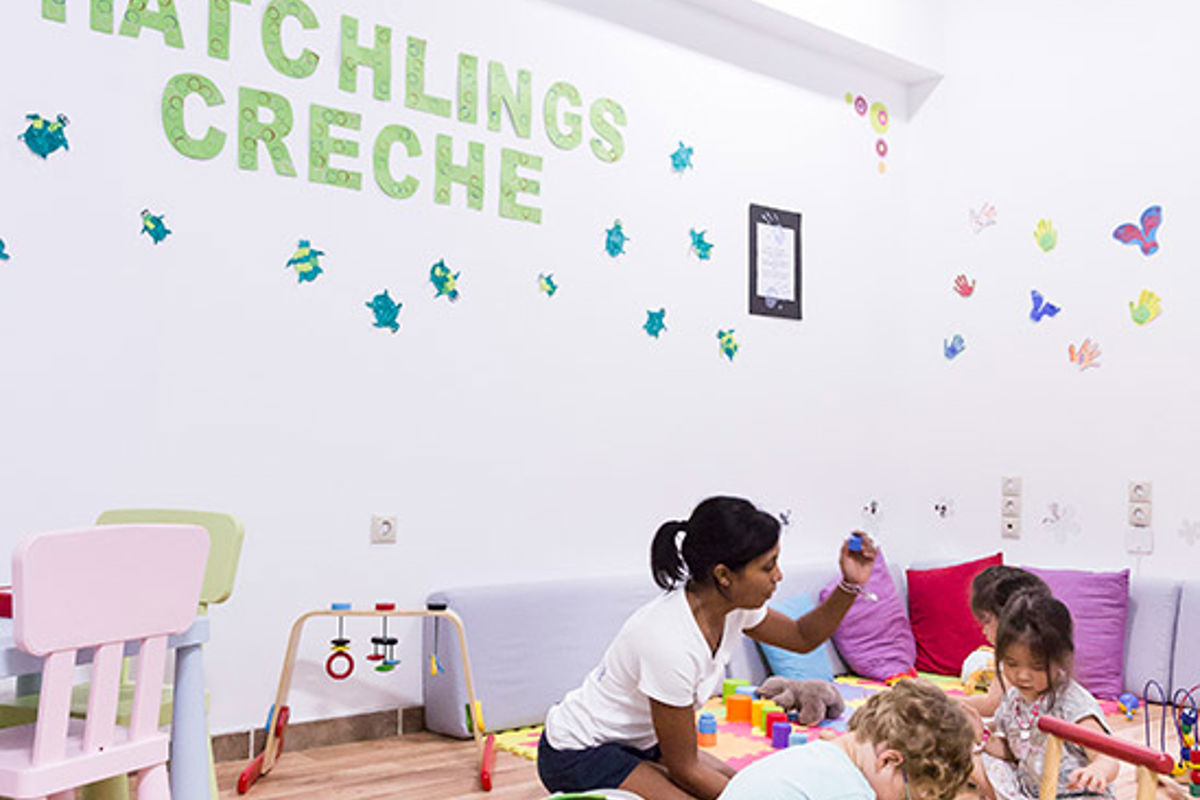 To take or not to take?
Sensing my panic re the 'pile of stuff', Zoe, who, like all Simpson Travel's travel specialists, knows the properties inside out, reminds me that the villas cater well for our needs. I scan the infant pack list (find under 'details' tab) and immediately cross travel cot, cot bedding, bottle steriliser, bottle warmer and potty off my list of must-packs. There might even be room in my suitcase for a bikini.
Nappies, though, are worth making space for, says Zoe. During her stay, she bought locally and it wasn't easy on the wallet. Unlike Blighty, a distinct lack of BOGOF offers where Grecian pull-ups are concerned.
While I've got Zoe on the phone again, I confess I'm stressing about the arrival. Because Simpson Travel found us local flights in place of chartered Heathrow options, we're arriving later in the evening. I worry that by the time we've strapped double trouble into car seats and found our way to our destination, we won't have time for a supermarket dash for pre-crèche breakfast bits. Turns out there's a welcome pack featuring milk, tea, coffee, eggs, bread, snacks and biscuits. I officially love Zoe. As for rushing in the mornings: "The crèche is 30 seconds walk from your villa." Did I mention that I love Zoe?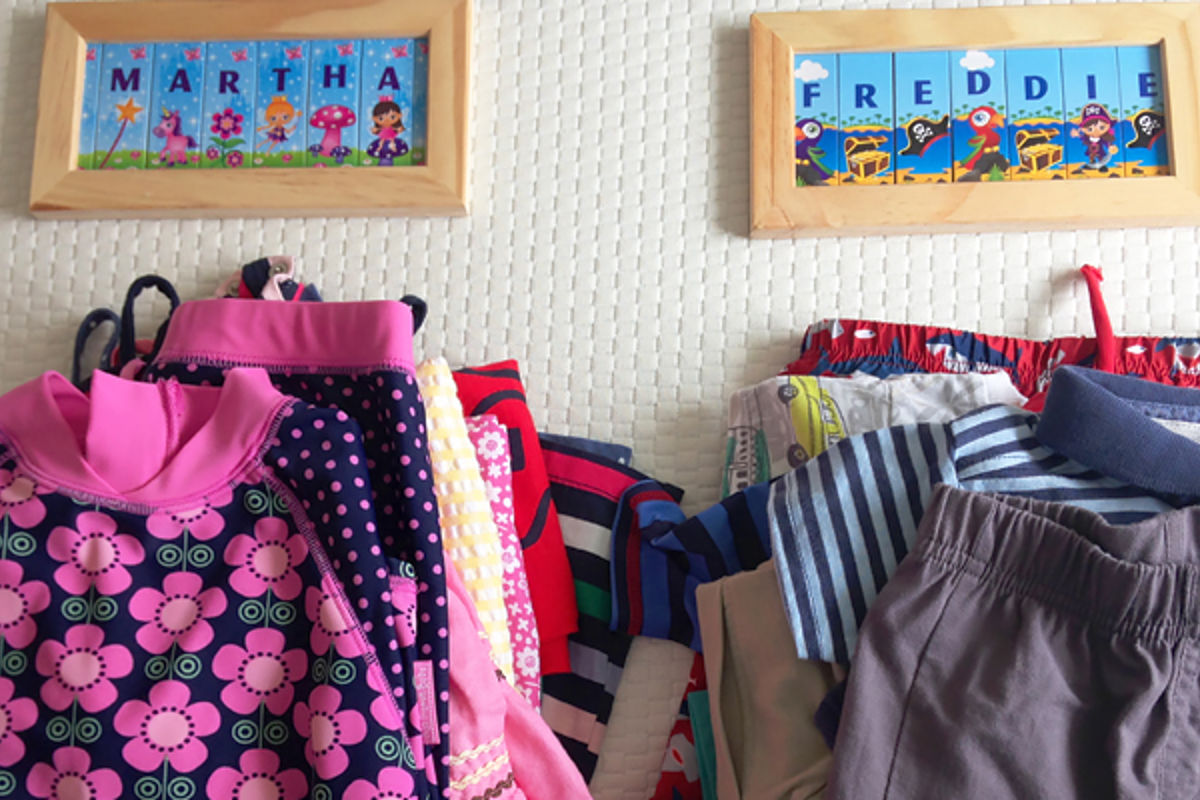 Fun for everyone?
I'm enthused by Zoe's happy memories of her tot's time at the crèche. She made instant friends and came home with a gorgeous scrapbook documenting all the treasure hunts, shell-painting sessions and mocktail parties that had kept her busy. I'm sure Martha's going to have the time of her life, but I'm a bit concerned about Freddie – how crèche will work around his routine and what he'll get from the experience.
No sooner have I asked the question than Simpson's very own Childcare Manager is calling me direct to talk through the set-up. There are two rooms, she tells me, one for up to 3s, another for 4+. It's a relief that Martha and Freddie will be together. It's also comforting to know that drop-off and pick-ups are more flexible than I'm used to with Martha's UK nursery. Leisurely breakfasts and extended poolside lunches with mum and dad are a-okay. As for Freddie's entertainment, there's an activity planner of stuff he'll love—soft play, hand printing, messy play, story time, you name it.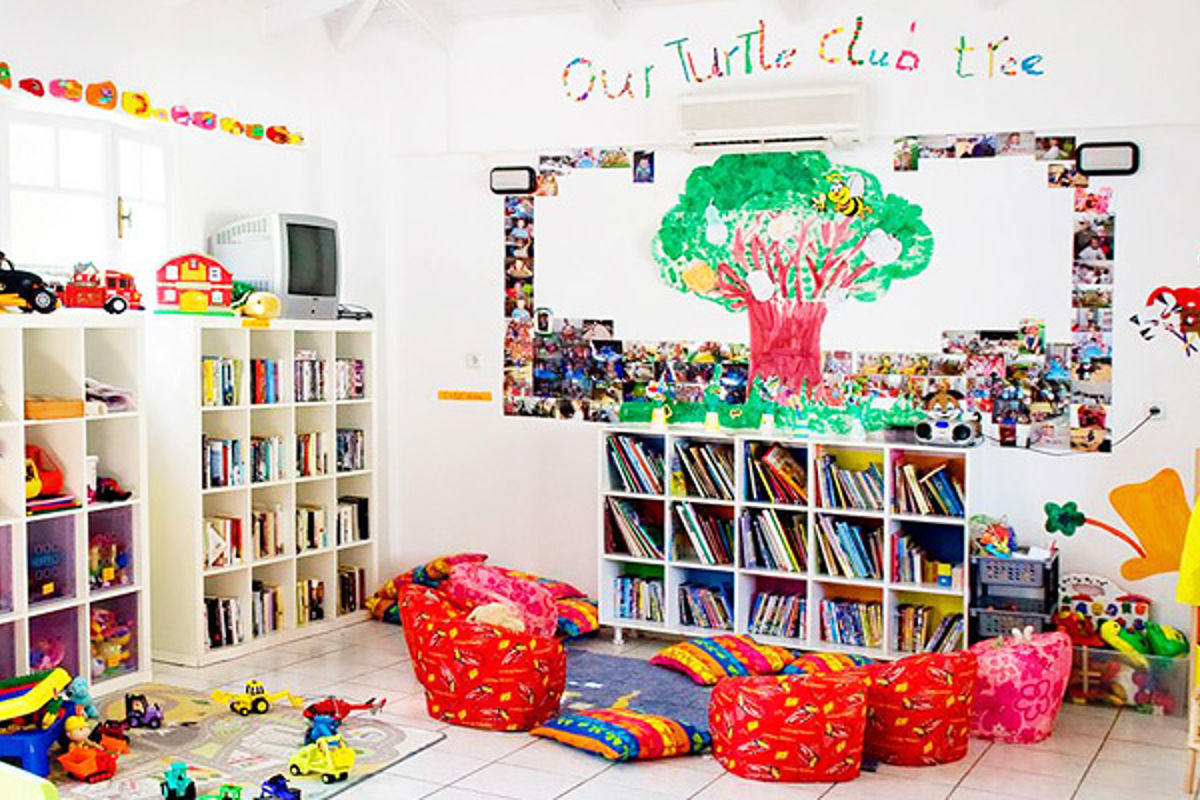 Hacking the packing
Almost as heart-warming as the memories we'll treasure is our villa's absence of washing machine. Fourteen days without laundry. Bliss. This does pose another problem, however. Two clothes changes per baby is a very good day in the Lewis household (I don't want to think about how many on a bad day). While still calculating how many outfits will be required and the likelihood of this busting our baggage limit, I learn, via new best friend Zoe, that there is a laundry service. A generous bagful delivered washed, dried and ironed to your door within two to three days, for around €20. Forget crèche; this alone is worth going on holiday for.
Almost final thoughts...
On our last call, the wonderfully calm Childcare Manager leaves me with a lovely thought: "A holiday with childcare isn't about not wanting to see your children. It's just having that bit of balance and some respite. So you can drink your coffee hot for once and take a shower without interruption!" Zoe has competition as my new best friend.

There's still a fairly hefty list of stuff to pack; much, annoyingly, things the pea shoots will only use/fit into during this trip. Aqua shoes, UV protection suits, swim nappies, sun hats, a lightweight stroller (the double pram with all its many detachable bits is an unwilling travel companion). A post in my local Facebook mum group yields offers of loans and bargain pre-loved items. I learn it's common to pick up battered old strollers to dispose of before the return trip—it saves lugging your main baby carrier and the worry of whether it'll survive transit. My local Freecycle page is breeding ground for pushchairs so I'll keep my eyes peeled. Random thought: airports should have cupboards where parents can leave holiday stuff they're not going to use again. A sort of book swap but for pushchairs and factor billion SPF.

For grandparents wondering how they'll cope with two weeks of no Martha or Freddie, there are promises of regular postcards. To that end, I've discovered a wonderful smartphone app called Touchnote. You upload snaps and turn them into postcards which get posted same day back in the UK as cheaply as poolside chips.
And so...
The mental dramas of packing and flying are re-shaping up into an achievable to-do list. Which means I can put my planning efforts into day trips and date nights' research. 
I'm starting to think the hardest bit of this holiday will be coaxing Martha away from beach as the sun goes down. I also know that those are the memories that will linger. Barefoot chaos by the pool, little feet splashing in the shore, the knowledge that double trouble are experiencing many firsts while Mr Lewis and I take a precious moment to pause and get to know one another again away from the humdrum of daily life. And drink ouzo. Lots and lots of ouzo.