Travel Writing Competition Winner 2018
Travel Writing Competition Winner 2018
We are often blown away by the beautifully written reviews and comments in our guest books, and finding out what inspires Simpson Travellers is always fascinating. This is why for our 2018 writing competition, the brief was simple: Tell us about a place you visited on your Simpson Travel holiday... and the entries did not disappoint!
The winner was Bob Walters, who wrote an eloquent yet humorous piece about his holiday to the Purple Apricot on Paxos. Bob won a holiday for two at Masseria Le Torri in Puglia, and we are grateful to him for allowing us to share his piece below, entitled "The Perfect Recipe for a Greek Holiday".
Our principal judge was popular travel writer Chrissy Nason-Smith. Discussing the top three entries, Chrissy said: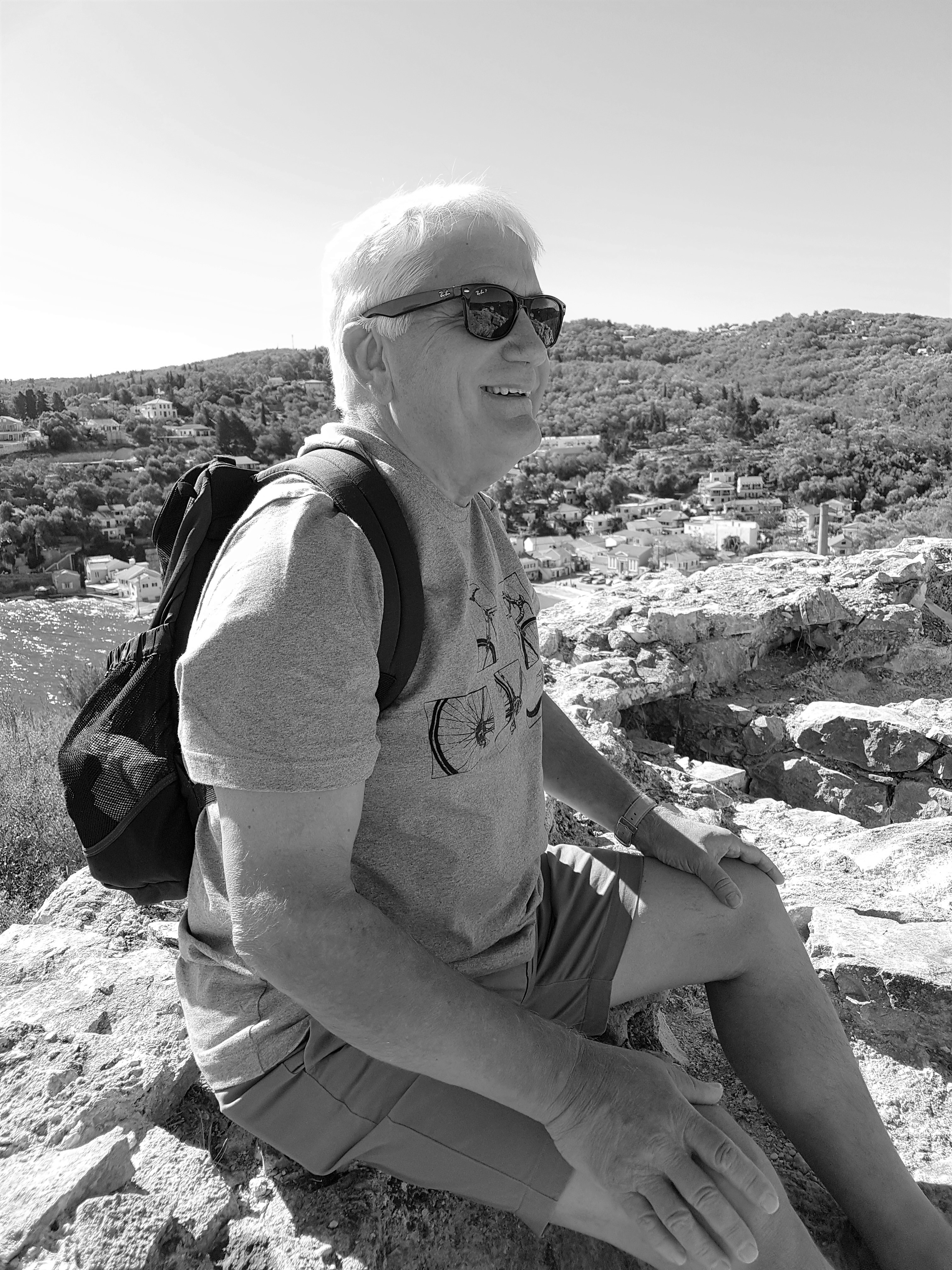 "As a confirmed Grecophile, I was delighted the three finalists in this year's writing competition waxed lyrical about their holidays in Paxos and Crete. It was a challenge to choose a winner, though, as all three created a wonderful sense of place - an essential ingredient for travel writing.  For his originality, however, I have chosen Bob Walters' 'Perfect Recipe for a Greek holiday' which made me smile and reignited my own special memories of Paxos - the perfect antidote for a grey, London, day."  
When reviewing the entries, our Chairman, Graham Simpson, was also quick to note the distinct Greek influence, with the observation:
"Greece evokes such a collection of emotions that seem to transform the average Brit into a Lord Byron!"
We hope you enjoy Bob's recipe as much we did:
The Perfect Recipe for a Greek holiday – Bob Walters
"Take a small sun-drenched island smothered with olives basking in an azure Ionian sea.
Add six perfectly aged mature couples from the four corners of England and blend them together slowly, adding white or red wine to taste. Later add cream and spread evenly on sunbeds under a medium heat of 25 to 29 degrees.
Do not allow them to burn, turning regularly to achieve an even colour on both sides.
Each night remove from the heat and allow to rest.
Repeat this over a 7 day period.
Add generous amounts of Greek hospitality, rugged coastline, white pebbled beaches and stunning views. Refreshing Greek dips may be welcome throughout, in private pools or secluded coves.
Inevitably at the end of the holiday this perfectly constructed dish will separate, however the taste, smells and flavours of Paxos will linger with them forever.
They have experienced the magic of Simpson's Paxos garnished with Steph and David's unforgettable Purple Apricot preserve."