Holidays for special celebrations
Holidays for special celebrations
Planning a big get together? Need a villa for a group? Find out how one family made it work for three generations in Mallorca, and came out still smiling!
Cause for celebration
It all started at the Christmas dinner table, when some slightly merry maths revealed that the New Year would see our family celebrating 16th, 18th and 50th birthdays, and my parents marking a very impressive 55 years of marriage. If ever there was a cause for celebration, this was it, but as the 50th in question was mine, I didn't much fancy having to organise a party at home. 'Let's go away!' said my husband, so armed with the vaguest of wish lists, I emailed half a dozen companies looking for somewhere to keep teens and grandparents happy, luxurious enough for a special occasion without bankrupting ourselves.
Fast forward seven months and we found ourselves in a perfect spot in north east Mallorca, with everything we needed within walking distance. We all love to eat well and none of us wanted to cook, so having a couple of local restaurants was a priority and Cala San Vicente did not disappoint. The other unexpected bonus was that the teens could wander into the resort by themselves for a thrilling but legal beer, unfettered by fussing parents or the need for a lift home.


Long lies and adrenalin highs
In addition to the gorgeous coves at Cala San Vicente, we loved magnificent Playa de Muro, which also has a nature reserve at one end where my mum and dad spent a happy few hours wandering the easy flat paths with binoculars. The late-lunching, siesta-loving Mallorcan pace of life suits teens to a T, so we left them languishing in bed while we explored Pollença town, around 15 minutes away in the car. Pollença was a revelation; scenically impressive sandwiched between the mountains and the sea, full of honey-coloured old houses and tempting restaurants. It was here that we stumbled across an adventure company advertising coasteering – basically guided climbing and jumping off cliffs into the sea, with routes adapted to all levels from beginner up. You need a bit of nerve and a lot of trust in the guides, but our half day of cliff jumping turned out to be the high point of the holiday for all of us and the kids spent the rest of the week googling suitable jump sites so they could try to repeat the experience by themselves.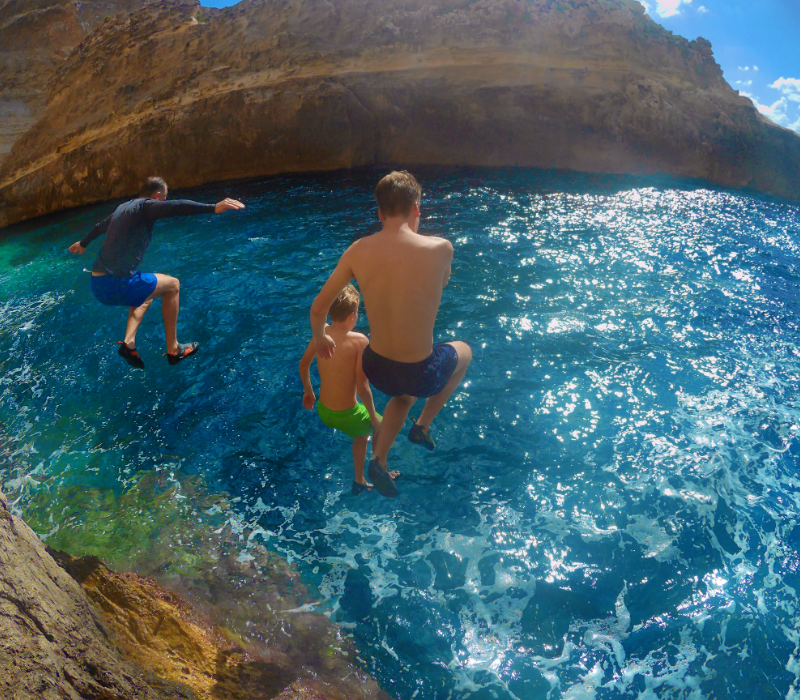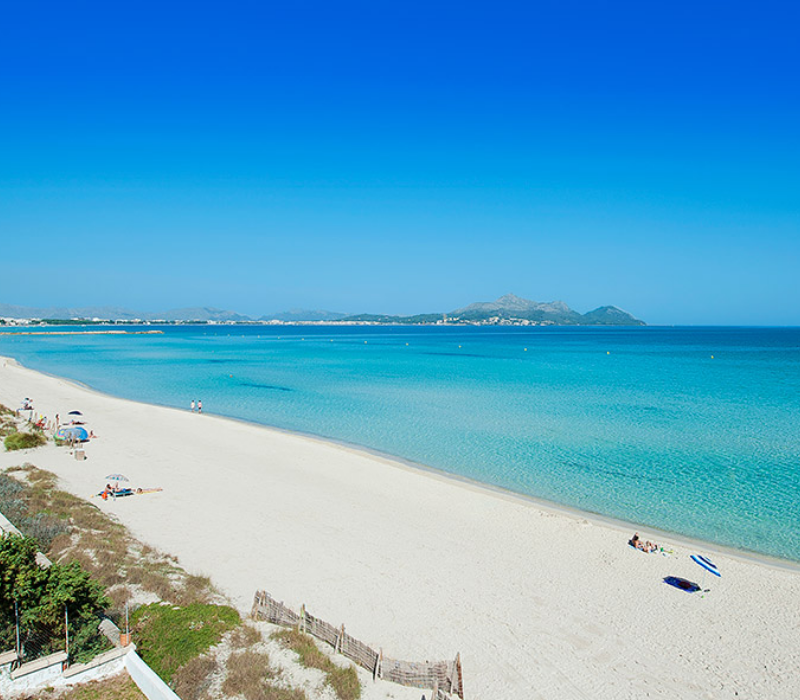 Moments to cherish
For our second last night we decided to make the most of the lovely dining terrace and splashed out on a private chef, who cooked the most incredible Champagne dinner, which felt like a bit of an extravagance when we booked it months ahead, but was worth every penny. I had wondered whether a multi-generation trip was really the best option for a milestone birthday, wistfully watching friends booking into luxury spas and Adult Only hotels. In truth, after a week of genuine down-time with our almost-adults and seeing them and their grandparents blossoming in each other's company, I'm 100% sure we made the right decision… though I still want to find out which one of them pinched my Euro-plug phone charger!