Bella Mare Exclusive Suites
A choice of ten beautifully designed suites, Bella Mare's Exclusive Suites offer a more luxurious take on this memorable beachfront hotel.

Since we welcomed the Bella Mare into our handpicked Simpson Hotels Collection it has proved to be the perfect fit: a uniquely charming Greek Island experience delivered with the care and attention to detail that sets it apart. Our ten luxury Exclusive Suites take the holiday accommodation to another level, offering a peaceful adult-only haven outside the school holidays and a chic family retreat during May and October half-term and peak weeks of the summer holidays.
For Exclusive Suite guests only
State-of-the-art luxury design with a contemporary feel
Shared pool and day-time bar
A range of quality features, including pillow menu, Nespresso machines and Bose Bluetooth speakers
Please note...
For 2022, the Exclusive Suites are adult only 
(18 years or older)
 except 29 May – 5 June and 3 July – 4 September when children are permitted.

Set back above the hotel, this luxury accommodation is designed for couples and families seeking a more indulgent holiday, with exclusive use of a shared pool and day-time bar as well as private terraces and balconies with captivating views across Avlaki Bay.
Finished to a very high standard, each suite includes Bose Bluetooth speakers, a Nespresso coffee machine and a menu of pillows to choose from, ensuring a restful night's sleep will never be left to chance – although in a hotel where blissfully lazy days come naturally, total relaxation is not something we imagine you'll be missing out on!
For more details and prices, please talk to our travel specialists on 020 8392 5858.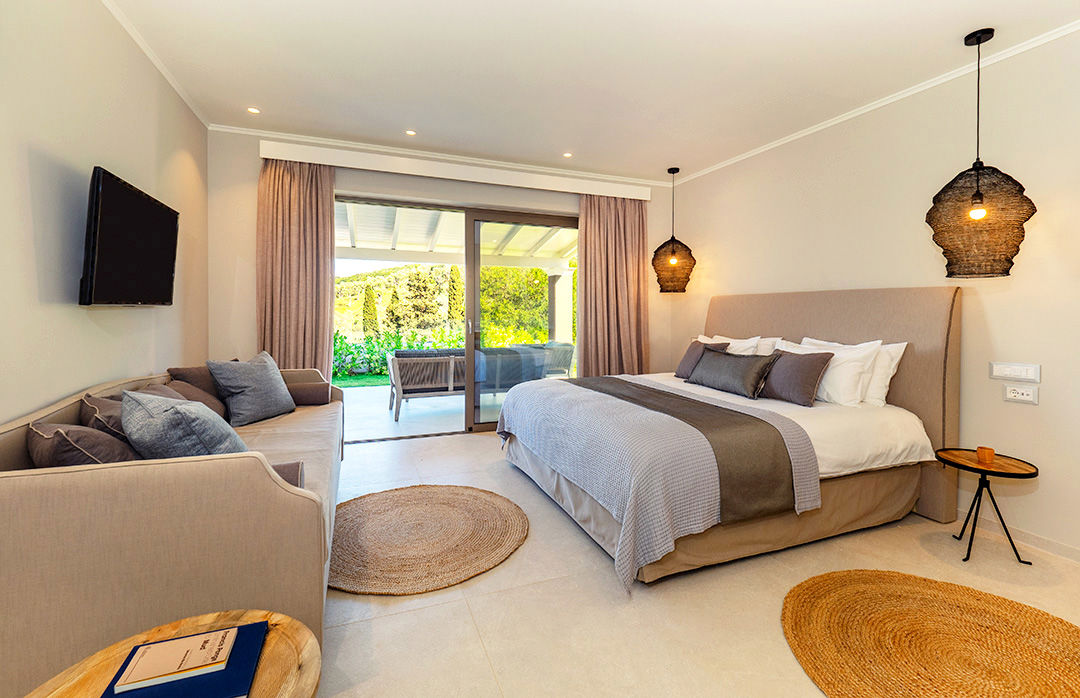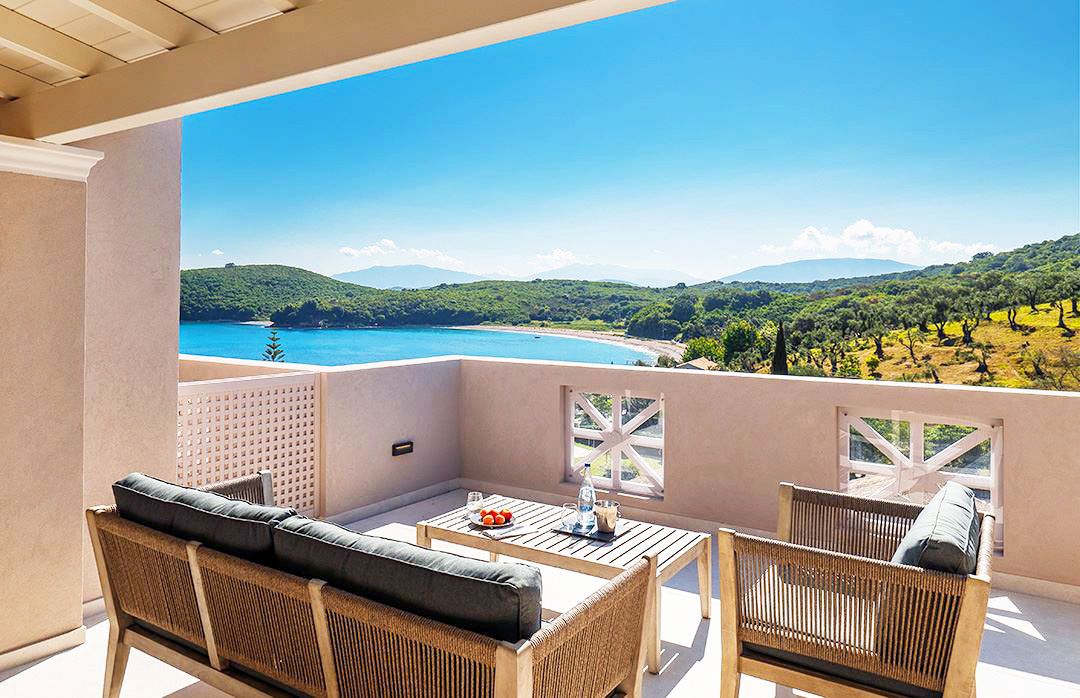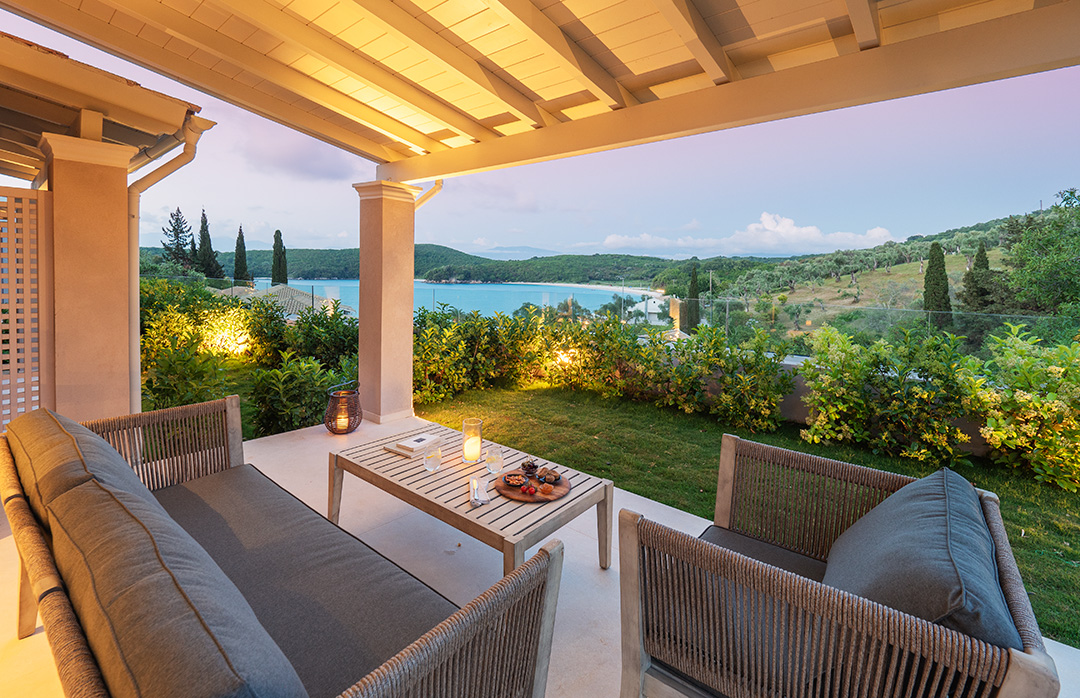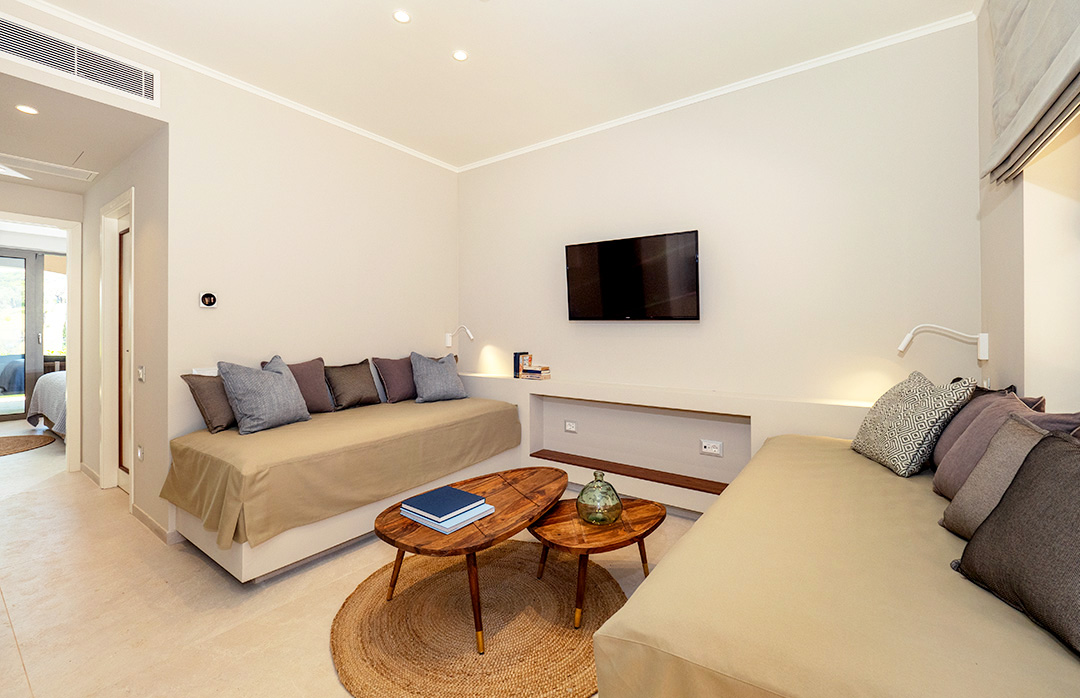 ---

For full details on each room category, please visit the Bella Mare Hotel page and click on the rooms/suites tab.
---