Ithaca: a little island claiming some very big names
Ithaca: a little island claiming some very big names
At only 46 square miles and with a population of less than 3,000, Ithaca is a classic unspoilt Greek island, nestling quietly in the shadow of its more famous neighbours.
Yet while it remains well off the beaten tourist track today, Ithaca claims a starring role in the mythology of the Ionian Islands. Opinion amongst academics is divided, but any local will tell you unequivocally that their island is the one described in Homer's Odyssey, the epic tale of Odysseus and his ten year journey back home to Ithaca after the Trojan War.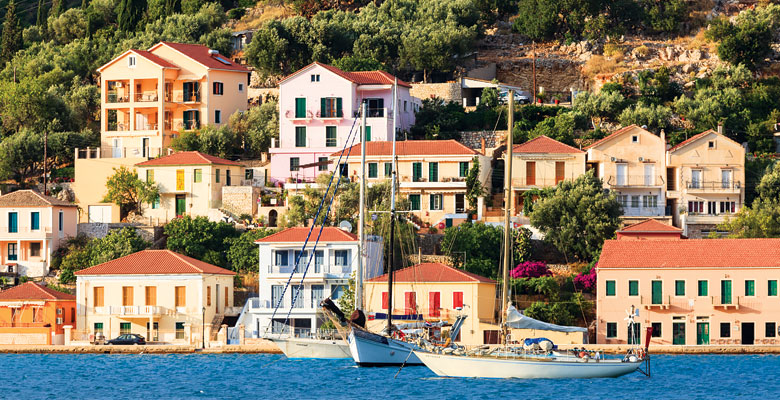 The Ithacans are proud of this heritage, but charmingly reticent to over-exploit the connection. Unlike Knossos in Crete or Lindos in Rhodes, Ithaca reveals her literary links only to those who are prepared to make a small effort to find them. Follow the trail from the capital Vathy to discover the Arethoussa Spring, where Odysseus supposedly met his loyal friend Eumaeus, or find your way to the Cave of the Nymphs where our hero is said to have stored a treasure trove of gold. Delightful Vathy may have been considered by Homer as only "good for goats", but is now home to several small archaeological museums.
However, Ithaca's strongest link to the poem is arguably the simple beauty of its landscape. The deserted coves, translucent waters and white-pebble beaches make it easy to imagine why anyone might sail for ten years just to return here.