Rachel Joyce on Paxos: The Joy of the Unknown
Rachel Joyce on Paxos: The Joy of the Unknown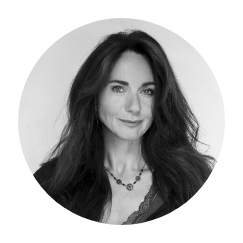 Rachel Joyce, bestselling author of The Unlikely Pilgrimage of Harold Fry, shares her impressions of Paxos.
I will be straight with you. I am not a good traveller. I am frightened of planes, I am frightened of boats, I worry about not being able to speak the language, of making mistakes, of being out of my depth – both physically and metaphorically. I am not the obvious person to do a piece about travel.
I was struggling with a book I was writing and had a choice between staying at home, in my stuck place with my writing, or spending a week in a Simpson villa in Paxos. We had travelled twice before to The Rou Estate in Corfu and, though I may be a bad traveller, I'm no fool. We went on holiday – me, my husband, and two of my children, one 17, the other 24.
Here is the magic of Simpson Travel. I relaxed the moment we arrived at Heathrow. There is something about knowing someone else is responsible for your trip that makes me suddenly light-headed and childish. On leaving the plane, we were met by the overseas team, taken to the port and shown exactly where to leave our luggage as we waited for the hydrofoil. The crew grabbed our cases and chucked them towards the hydrofoil – but since no one from Simpson looked in the slightest bit concerned, neither was I. I felt liberated.
An hour later, the hydrofoil drifted into a small green cleft in the rocks that opened like a tiny fjord. The green of Paxos was so green it was practically fizzing. Olive trees everywhere; cedars as tall as towers, while the sea was so clear it was like liquid turquoise. In the distance, the buildings of Gaios, white and pink and ochre, stretched the length of the harbour, reflected in clear squares in that ridiculously clear water, so placid and blue it seemed to be something other than water, like a surface you might walk on.
Paxos is a small thing. At just ten kilometres long and three kilometres wide, it is the smallest of the Ionian islands. The story goes that when Poseidon, God of the Sea, wished to find a quiet place to live with his lover Amphitrite, he chipped a corner off Corfu with one blow from his trident.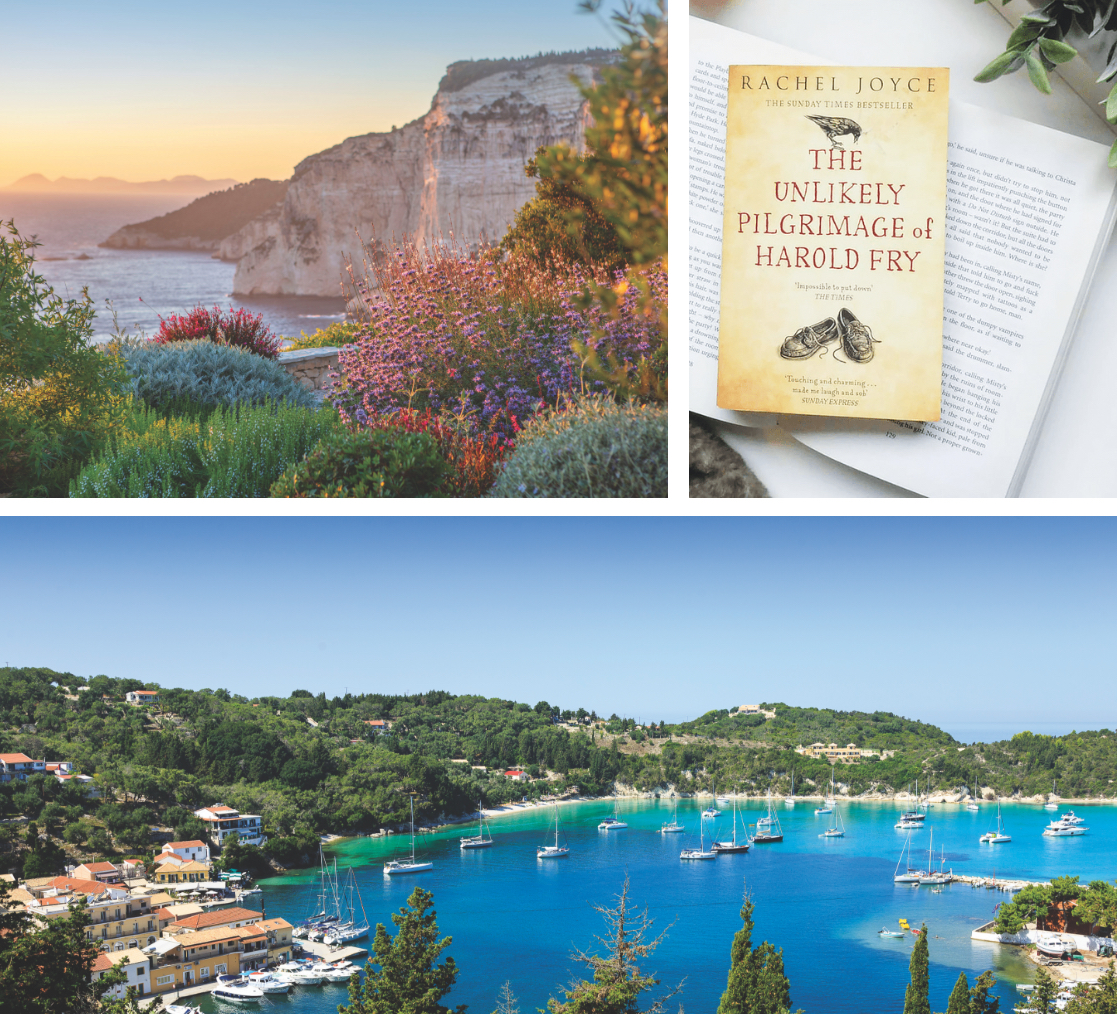 Even by Greek standards, it is laid back. There was no queuing for a hire car and signing paperwork; our car was simply waiting at the port with the key in the ignition. Off we went, weaving into the hills, higher and higher; past olive groves and painted tavernas, until we reached a small track, so unused it was more like the ghost of a road. A yellow bush came to life and turned into a horde of butterflies. And there was Kallista House; a stone villa that smelt of the pine trees all around it and faced the sea. I felt another bit of me unwind.
In the week that followed, we explored Paxos by car, by boat, by foot. We visited the bigger towns, Lakka and Gaios, where we wandered paths that glared white-bright in the sun, or tiny alleyways where washing hung above our heads like coloured flags. We ate freshly caught fish, dishes of soft-baked aubergine, and giant beans with feta, and I began to love the fact that this island is so small, you can have a relationship with it, even during the course of a week. We hired a boat to Anti Paxos, Paxos's little sister island, where we moored alongside other small boats, and people leapt into water so clear you could see all the way down to the white sand.
By our last day, I had begun to write again; simply following the path of words, as surefootedly as we followed the unused track every night to our villa. I knew when the sun rose, and how the sky turned a pearlescent pink, while the islands in the distance rested on the horizon like vast dusty whales. We watched the sun set at Erimitis Beach where the rocks that look like scooped-out ice cream flashed red as the sun slipped down, and hundreds of thousands of birds filled the sky, briefly pink as flamingos.
On our final day, we decided to take the car and find one more beach, off the beaten track. In the end we abandoned the car and just walked, following a faint path through gorse bushes. My husband pointed out that – since this was an island – anything that was going downwards was bound to lead to a beach. And the one we found was tiny. A perfect stony bay, and so small I am not sure it has a name – it didn't have one on the map. It was – for me at least – an unknown bay. We slipped into our swimming costumes – no snorkels, no eye masks – and headed in.
I swam out, far out. The water buoyed me up, full of salt, and clear as glass. I swam until I could look back at the island and see the movement in the rocks, the clefts that would be caves, the way a gust of wind took up and made deep blue scribbles of the water. And it occurred to me that writing blocks come when people are afraid of going out of their depth. I came out of the water and my skin was sticky with salt and it's hardly true that I had solved the world's problems, but I did realise that over the years I had lost touch with something in my writing, and that was the wonder, the joy of the unknown. Maybe it's something many of us have forgotten recently. Paxos; we will be back.
A version of this article appeared in The Telegraph in April 2021.