A Postcard from Paxos

Graham Simpson shares his experience of life on Paxos in 2021
---
I thought I should drop you a line from Greece, where my wife Yianna and I have based ourselves for much of the pandemic. With so much negativity emanating from the UK, I felt the need to write about life here in an attempt to lift the spirits and give a little hope to those of you keen to travel.
  
We came back to the UK in December to be close to our family but when it became clear this wasn't going to be possible for some considerable time, we made the decision to return to Greece. With WhatsApp and Zoom the only permissible channels of communication with our children and grandchildren, it seemed the more appealing venue if I'm honest. So, when the country went into the second lengthy lockdown in January, we embarked on a 3-day journey back to Paxos, incorporating overnight stays in Athens and Corfu, before we were eventually able to board the ferry from Corfu to Igoumenitsa on the mainland, and finally a local ferry to Paxos (the only way to get here during the winter months).
  
We left the UK fully prepared, with all tests and forms completed, ready to face a grilling as to why we were leaving British shores – but no, not a bit of it – nobody seemed remotely concerned and we sailed through UK departures. On arrival at Athens airport, we underwent another Covid test and waited an hour for the result (negative!) before decamping to The Sofitel Airport Hotel where any food required came strictly via room service.
On arrival in Corfu the next evening, we underwent another Covid test which was quickly processed (still negative!) and with a clean bill of health we spent the night at a friend's empty holiday flat in Corfu Town. When we finally boarded our morning ferry to Igoumenitsa and then another to Paxos, all that was required was a temperature check and our proof of address.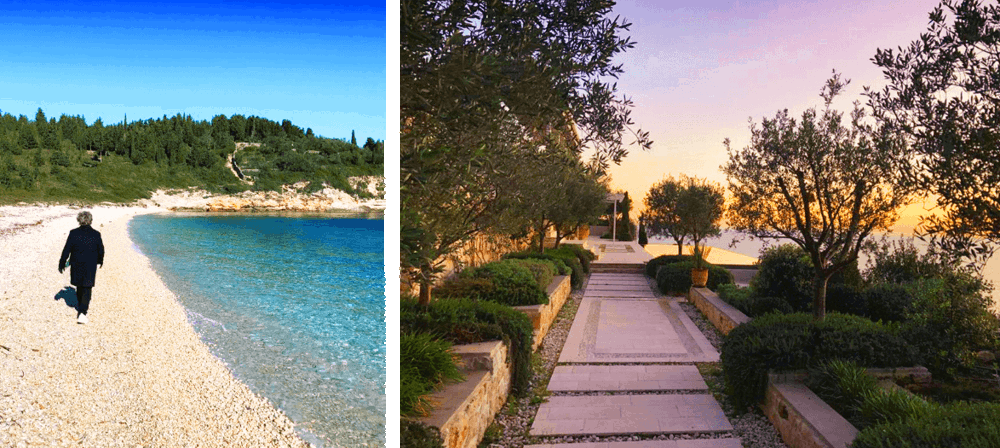 I'd be lying if I said the whole epic adventure didn't involve a great deal of paraphernalia and patience - but was it worth it? Oh my word, yes!! Though our journey was equivalent to travelling three times round the world in normal times, what a difference the Mediterranean life makes. Even in the winter the light is wonderful, a million miles away from the grey blanket we generally experience in the UK, and it was such a relief to be able to escape the constant drip drip of negative news from the UK politicians, scientists and media.
 
We've been in Greece for nearly six months now, experiencing how they have dealt with lockdown – far stricter than in the UK you may be surprised to hear. If we wanted to leave our house for shopping or exercise, we had to send a text stating when, why and for how long (up to a maximum of an hour). For those who were stopped whilst out and found to be in breach of the system, or seen without a mask, there was an on-the-spot fine of €300. However, small gatherings of up to six people were allowed, with a curfew time of 9pm and it was wonderful to be able to take advantage of this and meet with friends. January, February and March were bliss; we walked through ancient olive groves and along the crystal-clear shoreline, went out on our bicycles, and enjoyed small friendly lunches, roaring fires, good music and books - with the occasional Netflix film for entertainment.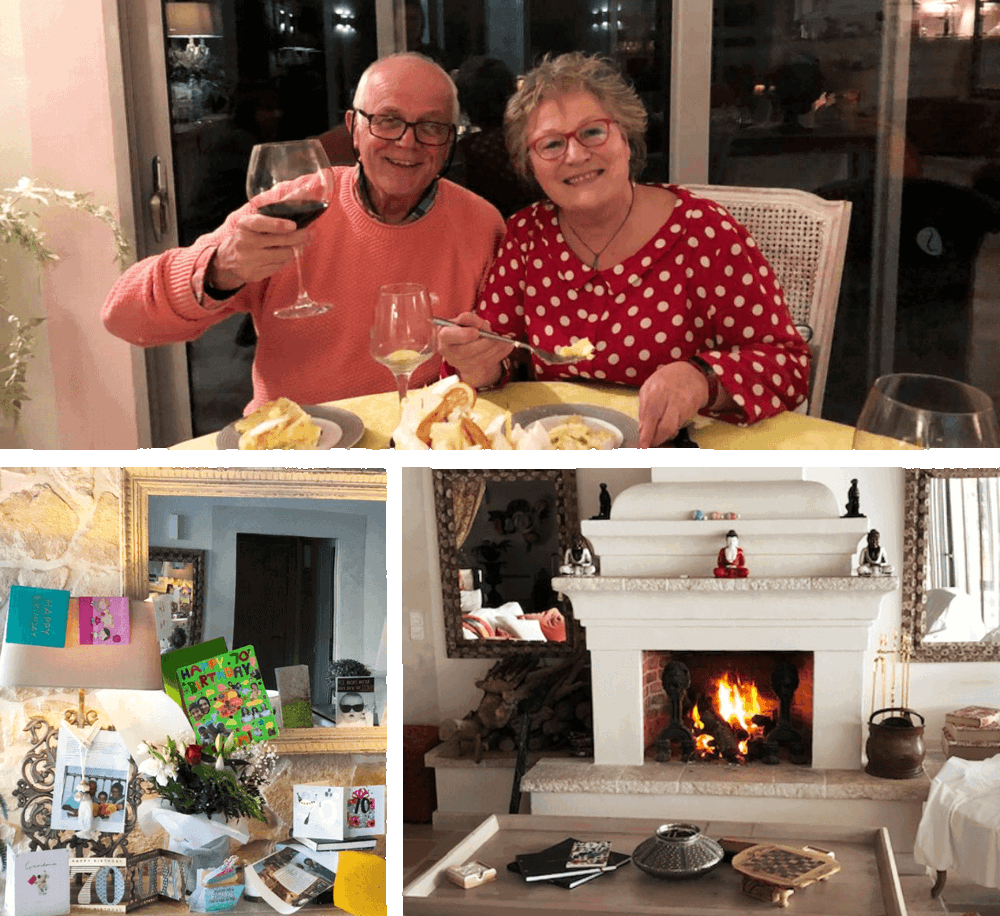 In January we celebrated Yianna's 70th birthday and she opened all the birthday cards I'd collected from our family in the UK before our departure. Our two cats, Ellie and George, thought it was Christmas every day as the house was open and we invited them in when normally they live in the utility room downstairs with a cat flap. They certainly appreciated the log fires and extra attention.
 
The winter weather alternated between rain (very important) and those beautifully clear days when a snooze in the warm sunshine is mandatory. I even found myself in the sea – cold (15°C), but bearable and wonderfully revitalising for a 20-minute swim.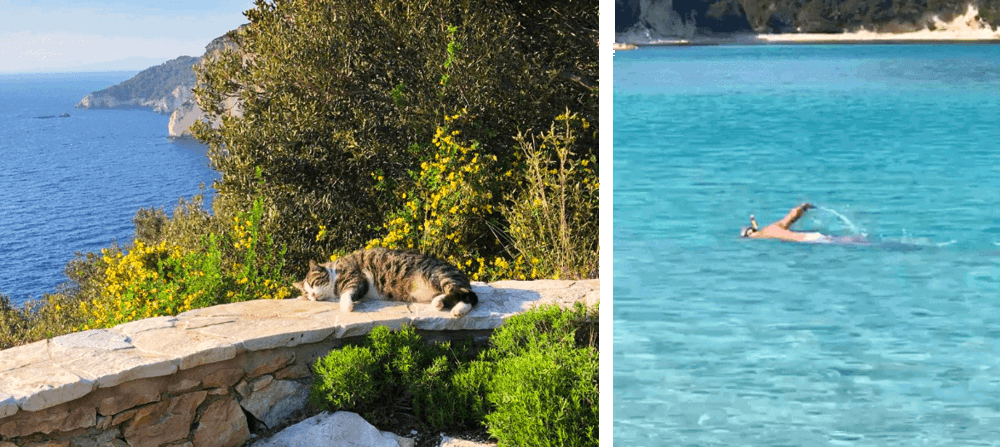 But as I write things are warming up nicely; with an air temperature this afternoon of 26°C and a sea temperature of 22°C, the cold is a distant memory. We have had no cases of Covid-19 on Paxos for three months and Yianna and I have received both doses of our vaccine here, along with all the adult population on the island aged over 25 or working in tourism. Down in the villages where I am now free to roam, tourists from other European countries are starting to enjoy life by the water in the cafés and tavernas which have already opened. Sensible social distancing measures are in place but because we're all outdoors it's not remotely intrusive and it would be easy to forget that things have changed were it not so quiet. And though the island welcomes with open arms the few intrepid amber gamblers from the UK who are prepared to travel and commit to quarantine on their return, it's just not the same. June is one of the best months to enjoy island life and those of us who live here can't wait for the safe return of British travellers. To say 'we wish you were here' is the understatement of the year.
---