A personal experience of... The Rou Estate
A personal experience of... The Rou Estate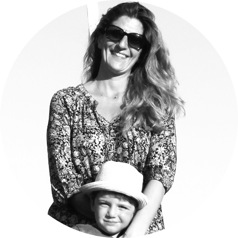 A successful businesswoman, tea aficionado and mum of one, Orange Pekoe's Marianna shares her family experiences at Corfu's luxurious Rou Estate, no Rescue Remedy required…


Who did you travel with?
There were four of us: Elias, my four-year-old son; Sav, my intrepid 43-year-old, yoga-loving brother; my mother, who has restricted mobility – and me.
Why Corfu?
When I was a child, Mum used to pack us off to Cyprus for the whole summer to stay with aunts and grandparents. Being Greek Cypriot, we have a great affinity with the Greek Islands and I wanted Elias to have the same experiences. The warmth of the people, hiring a little boat, snorkelling, fresh simple food and sitting around a table all evening, drinking wine and chatting… it's part of the culture.
Why the Rou Estate?
We didn't want anything that resembled a resort; we needed our own space and privacy. The Rou Estate ticked those boxes. Anyone who has visited Orange Pekoe, my tearooms in south west London, knows I'm heavily into interiors and have a great attention to detail. The Rou has that too, in a beautiful space with peaceful views and incredible gardens – plus different fragrances everywhere you walk and there's even a small spa with a fabulous masseuse.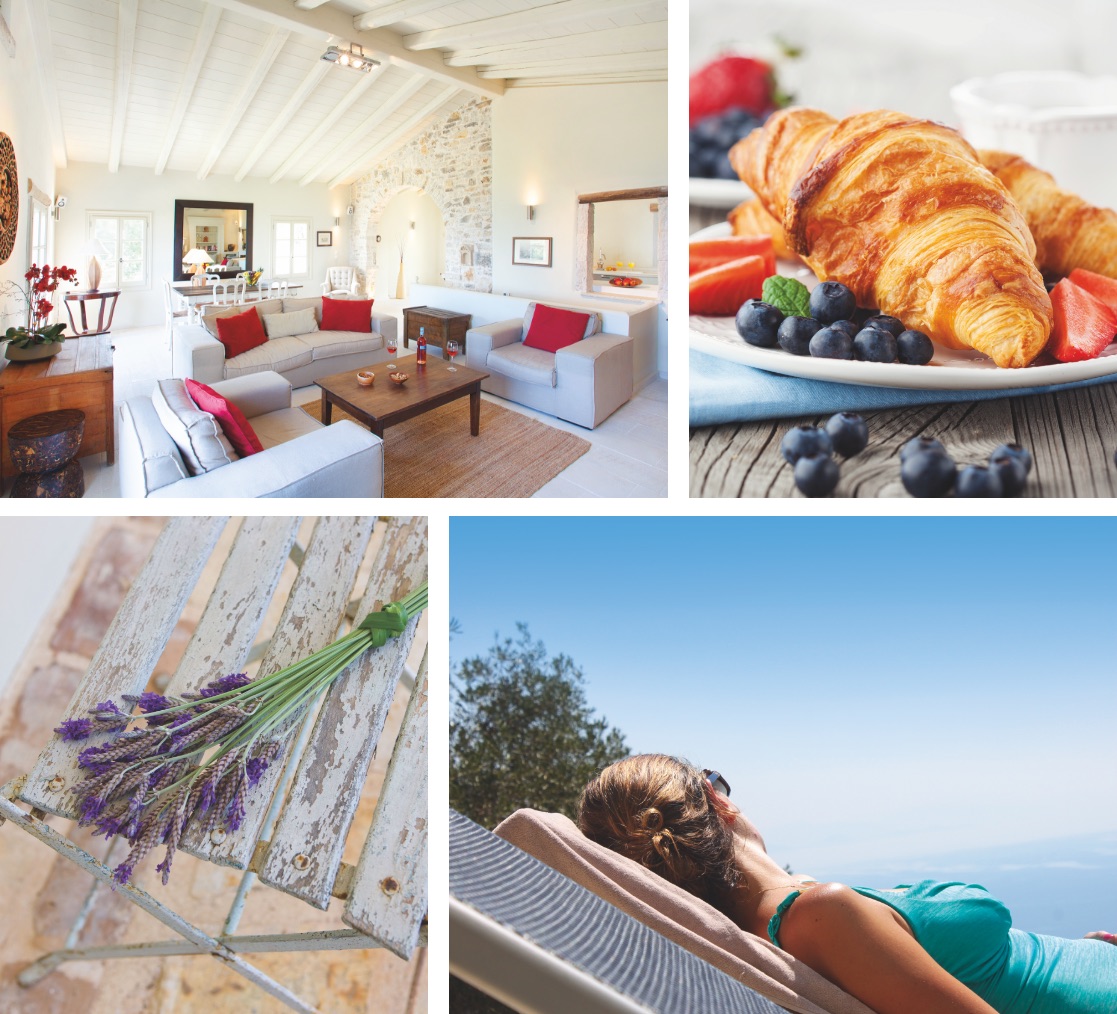 You were staying in Papaver?
Yes, the main house has three en-suite bedrooms downstairs, with the living room upstairs so you can enjoy the views. Elias and I shared a double; my mum had her own massive room at the back of the house and we hid my brother in the studio annexe, so he had his own man cave. Everyone had enough space, even when a friend joined us halfway through the holiday.
How did mealtimes work?
Every morning, if you filled out a form, fresh croissants would be delivered – the kind of little touches that you wouldn't get if you were staying in a villa on your own. It was also particularly helpful as the local supermarket isn't just a short walk away. You have to be a bit organised, but that became part of the adventure: it was our little mission in the car and it became part of the fun. Rou also has a restaurant that's open three days a week. On one of these evenings, there's a special barbecue night when massive tables are set out for families to share. This encouraged us to be sociable and there were other children for my son to play with. However, as a real home bird, it was also great to have a kitchen in the villa, and to be able to cook for the family too.

You don't normally use tour operators do you?
No! It was a novelty; someone meeting you at the airport to tell you where your car is – really helpful when you've got a screaming toddler! Gaynor is so helpful and she was there every morning in case we needed anything. With my mum having limited mobility, it really helped having someone who was briefed. It took the pressure off the whole holiday.
To find out more about Marianna's London tea room, Orange Pekoe, visit orangepekoeteas.com