Making the most of Periyali: Our favourite holiday moments
Making the most of Periyali: Our favourite holiday moments
Our first holiday as a family of four was filled with priceless moments. Here are just some of the reasons we'll be booking back into Periyali time and time again...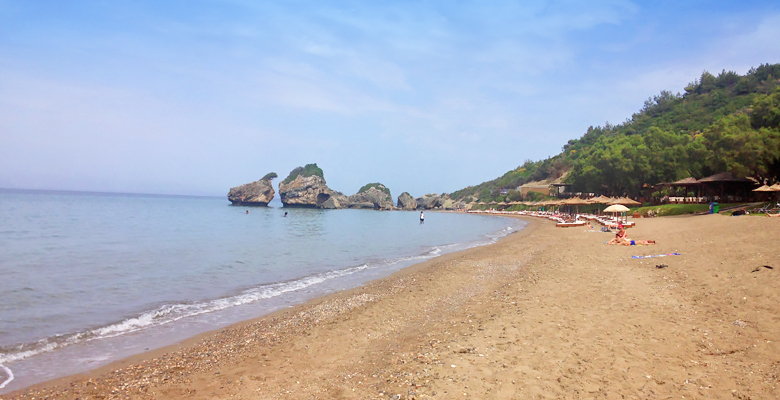 1. A morning at Porto Azzuro (sometimes signposted Porto Zorro)
To say we're picky about beaches is putting it mildly but this gorgeous stretch of shingle sand – we made it an 8-minute drive from Periyali – ticks every box. A gently shelving shore made it perfect for an early morning paddle with the little ones. The beach bar's house salad (roasted peaches in balsamic with feta) was as moreish as can be. The stylish beach furnishings blended seamlessly with the giant Tamarisk trees providing ample shade over the lush grassy banks. All in all, a gorgeously picturesque bay with a charming, unpretentious ambience, and a catchy playlist to boot.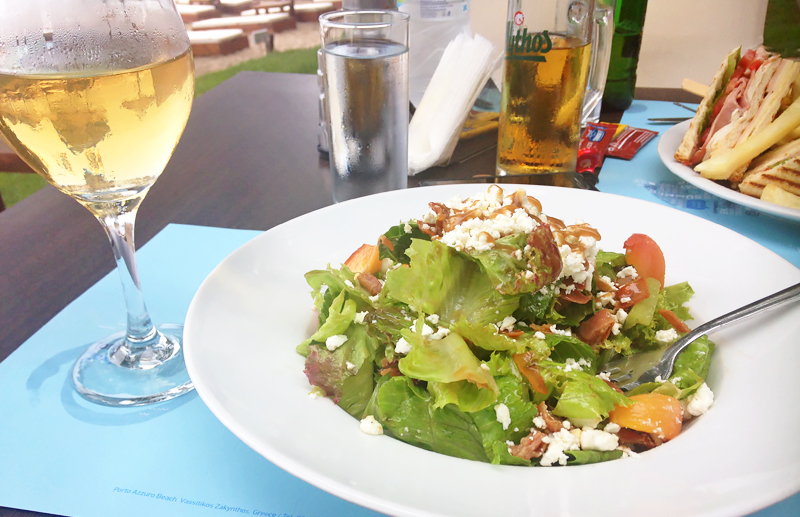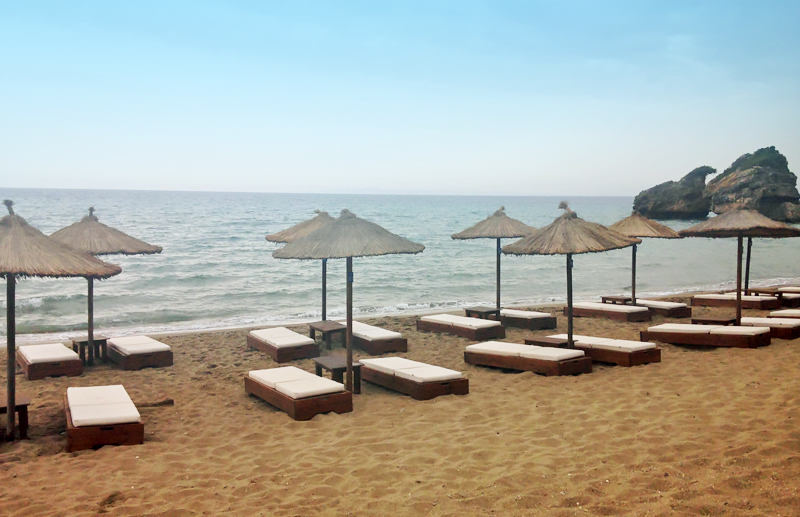 ---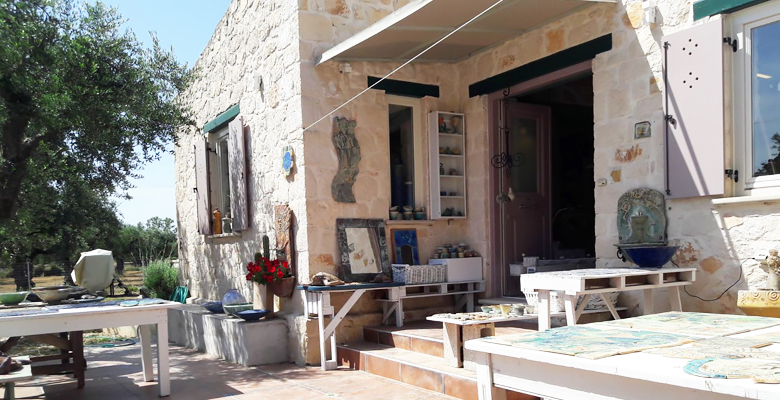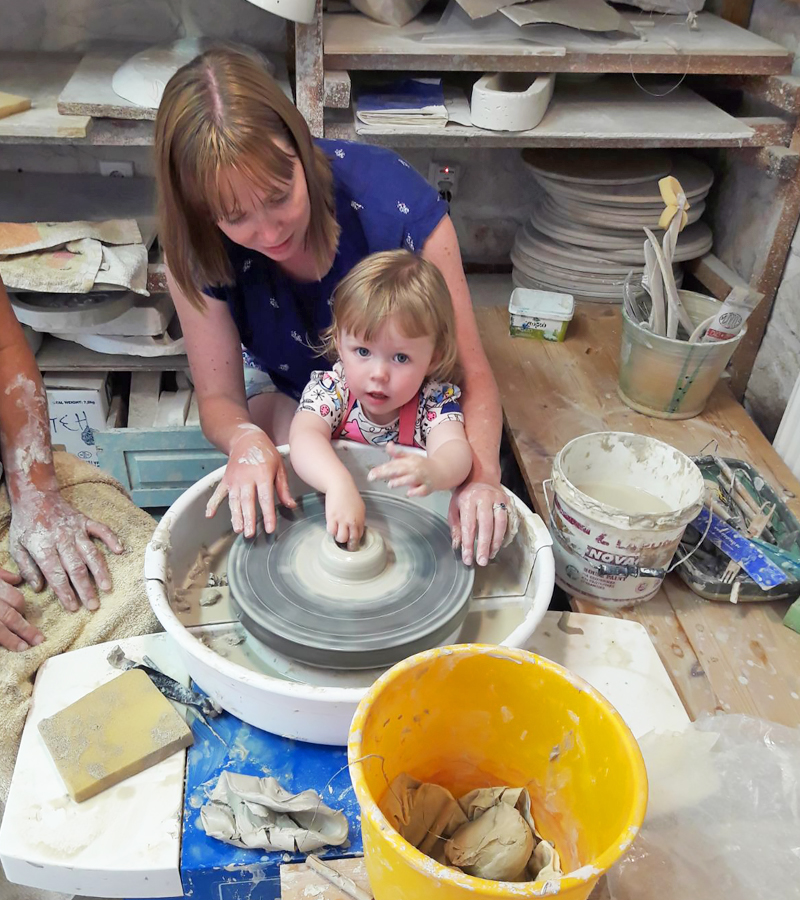 2. A turn on the potter's wheel
Every Tuesday and Saturday morning, Norwegian artist Hanne Sauge invites visitors to take over her Ceramic Art Studio, found on the main Vasilikos village road, just a few minutes from Periyali. Fortunately, little hands like Martha's are too busy modelling turtles from clay and spinning plates on the wheel to do any damage to the wonderful treasures on display. It's best to schedule your lesson earlier on in your break as it can take a few days for your creations to be fired and glazed. Thanks to this educational morning out we have a lovely pair of stone wine glasses by Hanna with which to toast our trip, and a brand new family heirloom in the shape of a somewhat bemused-looking, rather wonky-footed turtle.
---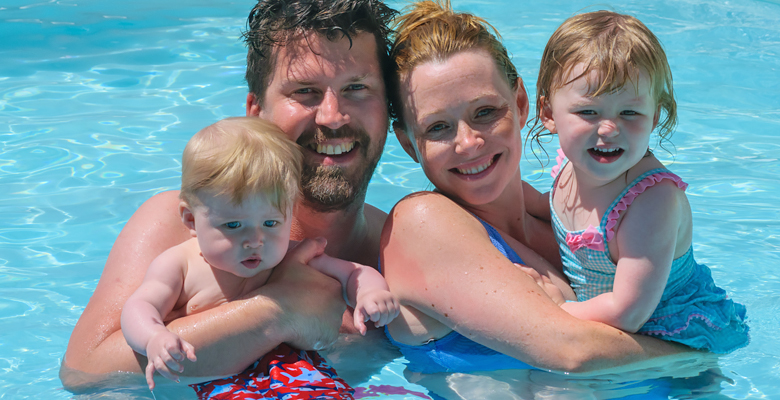 3. A family photoshoot among the flowers
The gardens at Periyali are simply glorious. We fell in love with the deep fuchsia bougainvillea climbing over our terrace, spending many an hour lazing amongst the planting, enjoying the preponderance of visiting butterflies and, by nightfall, a brilliant celestial display. It was on one such evening, after the reassuring appearance of the first and always brightest star, that we hit upon the idea of holding a family photoshoot here. A chat with Simpson Travel representative Phillippa, and a few email exchanges later, and we'd secured a local wedding and landscape photographer, who has contributed some truly lovely additions to the family album.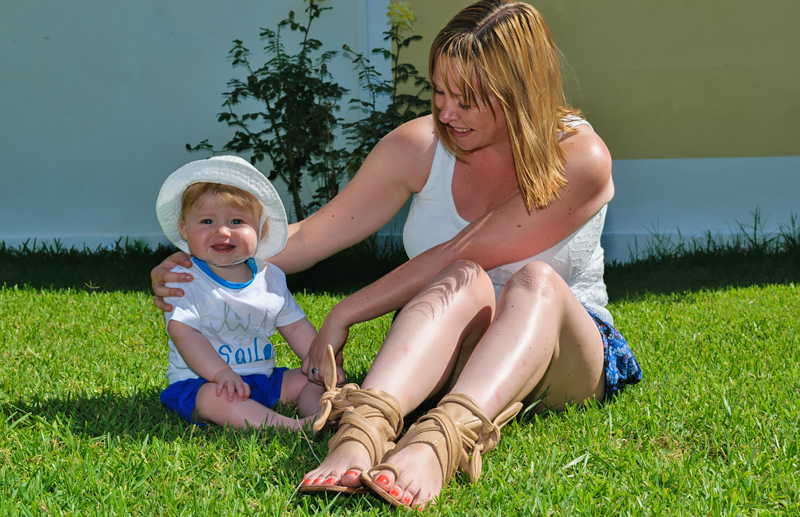 4. Tranakas bakery
As coffee and pastry lovers we fell head over heels with this little village bakery, where the locals turn out in droves for their morning brews and afternoon treats. The extensive menu is deceptively understated (the 'plate of scrambled eggs' also comes weighed down with freshly baked bagels; a side of crispy bacon is accompanied by a home-grown salad and the 'pain au chocolat' resembled something you'd expect to see at a giant pastry world record attempt). The kids loved it too, thanks to the sumptuous spread of sweet treats and the baker/owner who wouldn't let them leave without complimentary second helpings. A lovely place to kick back and plan your next move.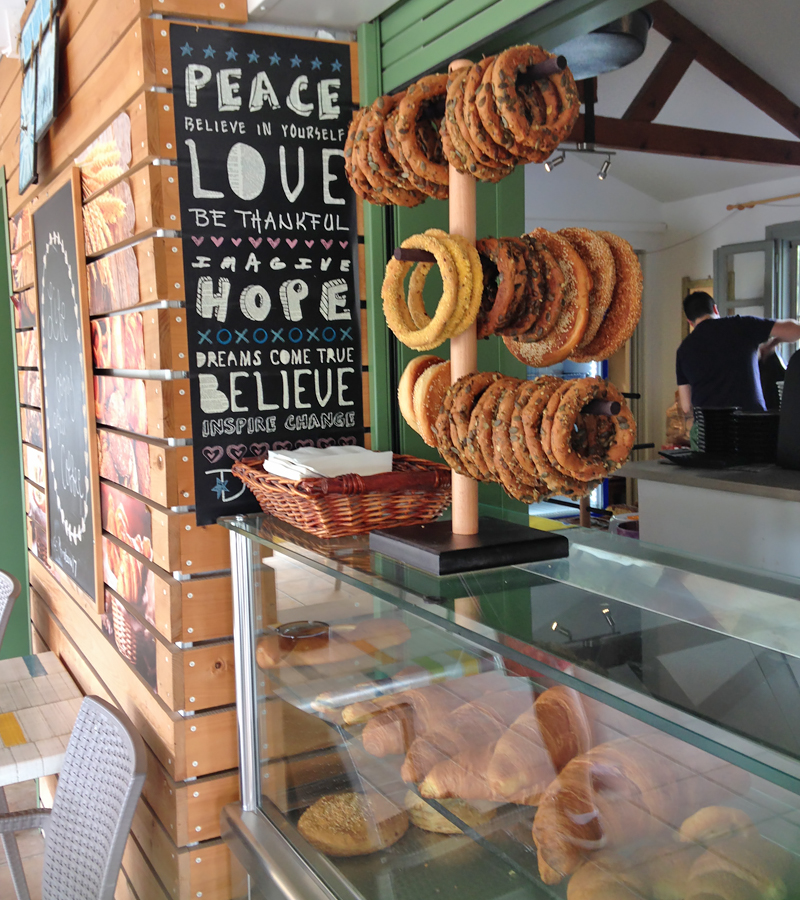 ---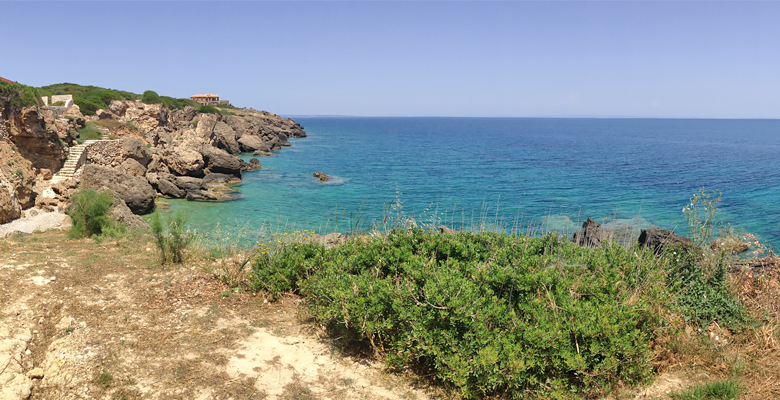 5. A magical moment in a secret cove
There comes a point on every holiday when to-do lists and plans cease to occupy the mind and a state of pure in-the-momentness triumphs. For me, that moment came during a chance discovery of a special cove hidden in plain sight within the grounds of Periyali. While most visitors, en route to Gerakas beach, pass the little wooden gate behind the communal pool without a thought, we decided to have a nose beyond and were treated—after a short climb down that would have been much less hairy in anything but flip-flops—to a tiny patch of shingle framed by crystal clear water. Two towels spread out here render this 'beach' crowded, but what it lacks in size it makes up for in possibility. We frittered away time here reading, swimming, snorkelling, attempting to photograph butterflies, mulling over life's big questions, marvelling at the pure turquoise of the lapping waves, and, best of all, doing absolutely nothing.