Family holidays in Corsica
Family holidays in Corsica
However you like your family holidays, Corsica is a place that works for all ages. From turquoise waters and white sands to peaceful pine forests, dramatic mountains and historic towns, this Mediterranean island is beautifully diverse – and families are most definitely welcome.
Where it is and how to get there
The French island of Corsica sits in the Mediterranean Sea just north of Sardinia, west of Italy and southeast of France. There are direct flights from the UK to the island's four airports.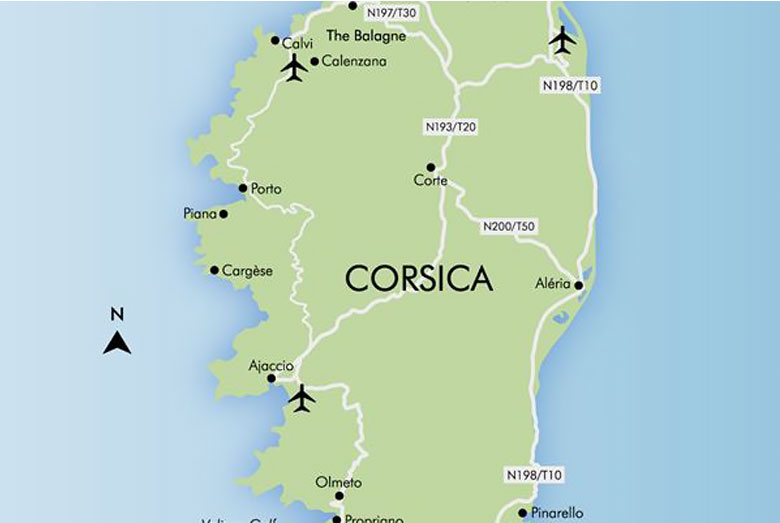 The weather report
Corsica has more sunshine than most places in France, with an average of 10.5 hours a day from May to September – and you can expect hot dry summers. In the heat of high season, there are mountainous regions for a breath of fresh air and cooler nights, but you'll still need your sun block. Summer in the mountains is a great time to enjoy some of the more adventurous family activities such as mountain biking, bouldering or canyoning in the refreshingly cold mountain rivers, though if you want to hike or bike, spring and autumn are a better bet.
Staying safe
Corsica is a very safe family holiday destination, with little in the way of crime. On the beaches, gently shelving sands and clear water are ideal for little ones, although there are occasional rocky patches, so jelly shoes for paddling and clambering in rock pools will come in useful.
As with any hot country, make sure you stay hydrated and avoid going on adventures during the heat of the day, particularly without hats, sunblock and bottles of water. If you've got very young children, the gated pools in a number of our villas give you the extra peace of mind, and if you need a high chair, travel cot or car seat to keep toddlers safe and secure, let us know and we'll arrange them for you.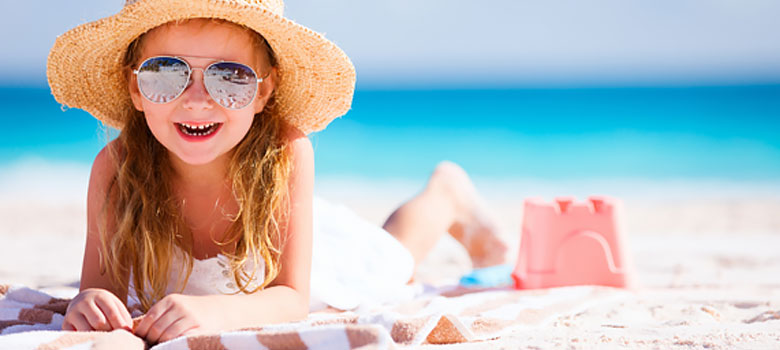 What about wifi?
We know how important those holiday posts and tweets can be and all our villas are equipped with wifi, for web browsing and checking emails. We always aim to provide an uninterrupted service, though you may experience occasional interruptions due to local conditions beyond our control. Equally, if you're in a villa with thick stone walls, you may find that certain rooms are better than others for picking up a signal. However, cafés and restaurants across the island are set up to keep you connected.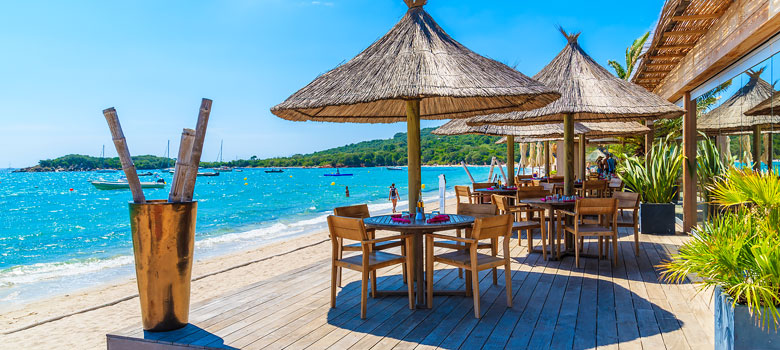 Drinking the water
The mineral content in the water makes it taste different from home, but it's safe to drink and use for baby bottles. There's also plenty of bottled water available if you prefer. 
Eating the food
In Corsica, families eat together so restaurants are more than happy to accommodate children. If your little ones get restless, beach restaurants are a good choice, and you can almost always find authentic pizza to take away and enjoy on the terrace of your own villa with a glass or two of local wine.
You'll find a huge choice of restaurants, some of which are open for early dinners. The Italian influence means lots of top quality pasta and delicious fresh pizza cooked in wood-fired ovens; hearty, meaty dishes are also popular, although you'll find good fish and seafood too. If you'd like to dine in, check out the local markets for speciality cheeses, cured meats, sun-ripened fruit and field-fresh veg, or stock up on the handily labelled Produits Corses at the supermarket.


What are the beaches like?
Corsica's beaches are at the heart of most holidays there – safe, idyllic stretches of coastline that parents will love and where little ones can build sandcastles, snorkel and swim in calm, shallow waters to their hearts' content. The main beaches have plenty of facilities, although taking a picnic to a peaceful bay away from the crowds has its own rewards.
The Caribbean-style beaches in the south of the island are enduringly popular, but wherever you stay, you're never too far from the sea. In the north, in the Balagne region and around ancient Calvi, the likes of Ghjunchitu, Ostriconi, Île Rousse and Calvi beach itself are more than beautiful enough to give you a reason to go back. For more detail check out our Best beaches in Corsica blog.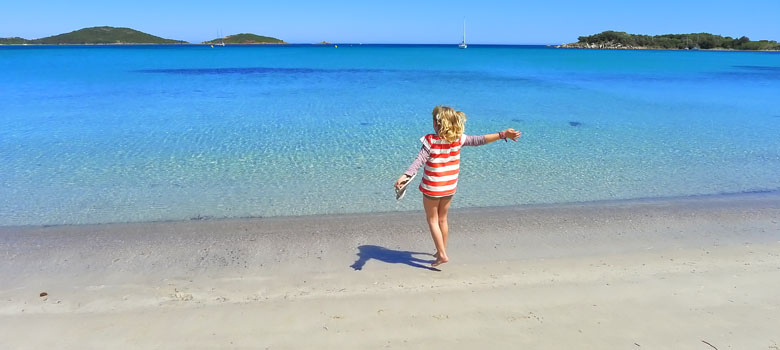 What else is there to do?
The beaches are unbeatable (free!) entertainment for children, but if you feel like seeing a little more of the island, have a look at our Days Out guides to southern Corsica or Calvi and the Balagne for further inspiration.