Experience more in Crete
Make the most of your time in Crete and spoil yourself with one of our pre-bookable activities or experiences. We'll take care of the details, so you can enjoy the moment. In addition to the list below, it is also possible to arrange tailor-made walking and discovery tours with Jonathan Peat, geared to your fitness, experience and requirements.
For more information and prices, please contact experiencemore@simpsontravel.com or call us on 020 8392 5747


---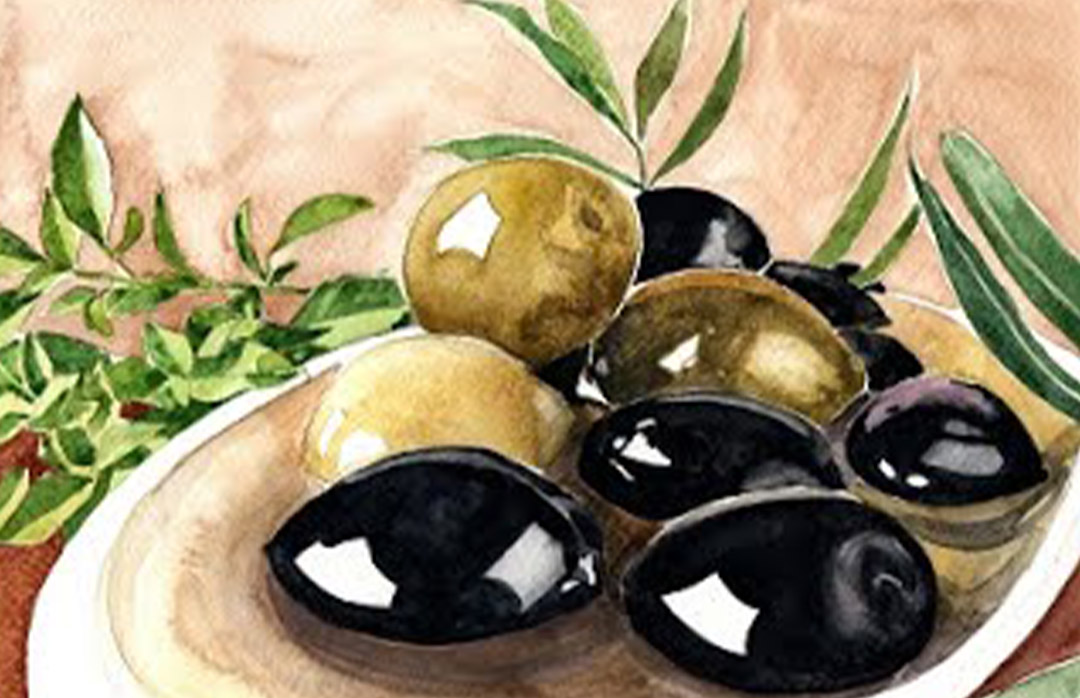 Watercolour painting
Available for guests staying in Western Crete.
Enjoy a two-hour watercolour painting class with expert tips on creating light, shade, perspective and more. Classes will contain a maximum of five people and are suitable for adults of all abilities.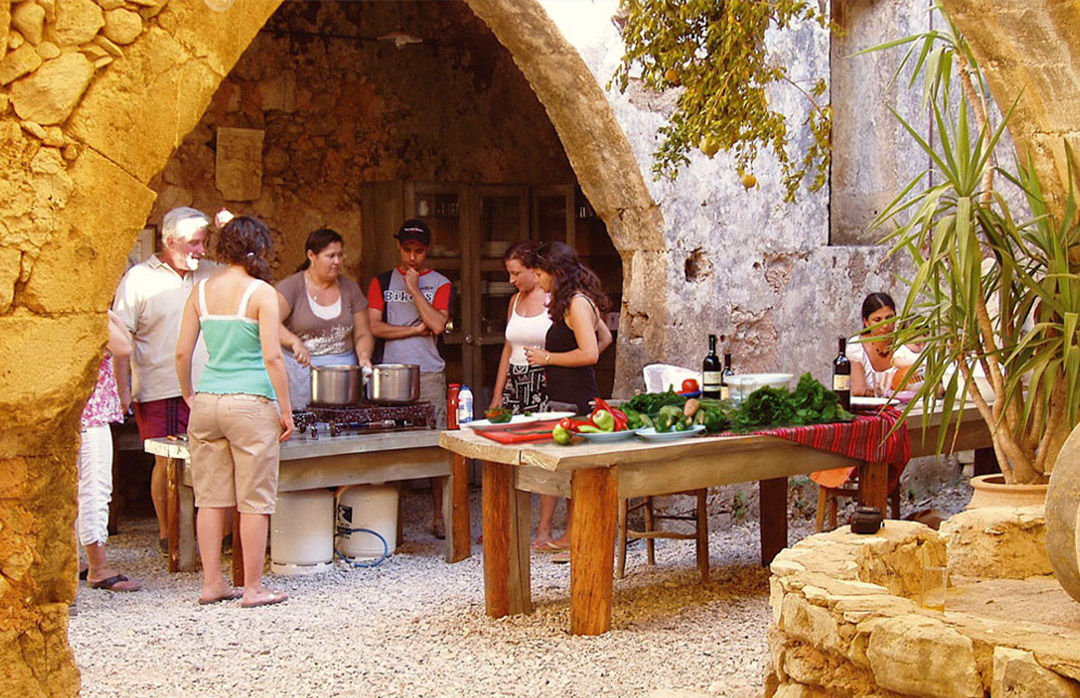 Traditional Cretan cooking
Available for guests staying in Western Crete.
Learn how to cook the Cretan way with an informative four-hour lesson. Prepare five or six different dishes using traditional recipes and delicious local ingredients and sit down to enjoy the fruits of your labours when you're finished.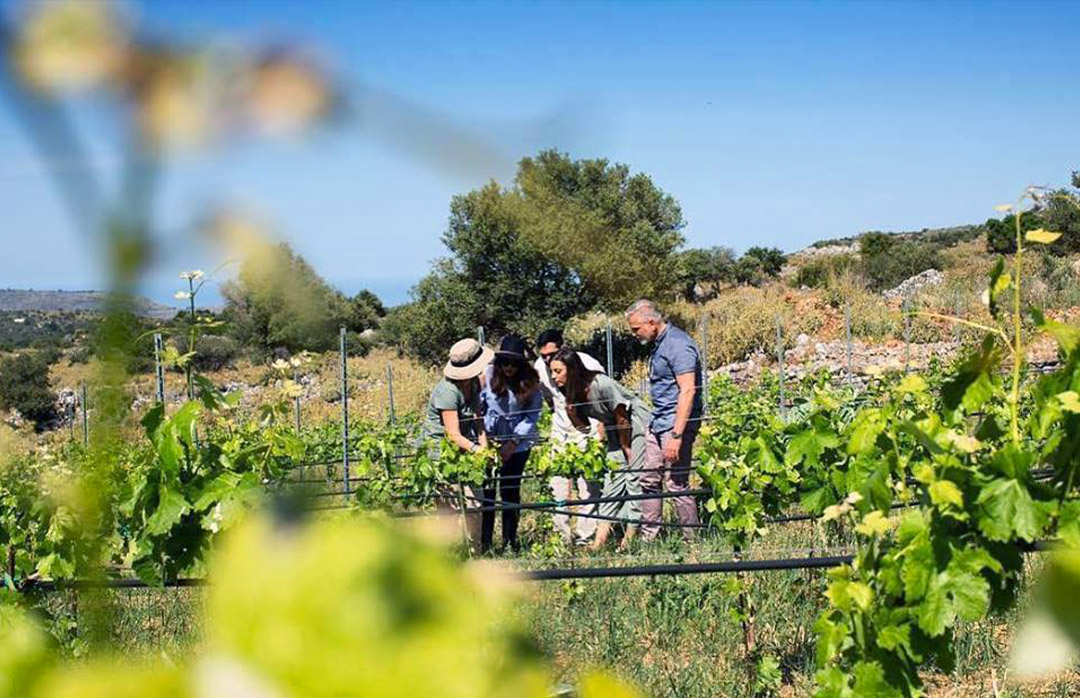 Visit Dourakis Winery
Available for guests staying in Western Crete.
Take a tour of this excellent family-run winery servicing all aspects of the wine-making process, from vine to bottle. Enjoy some of the outstanding results with a complimentary tasting and a bite to eat at the end of your tour.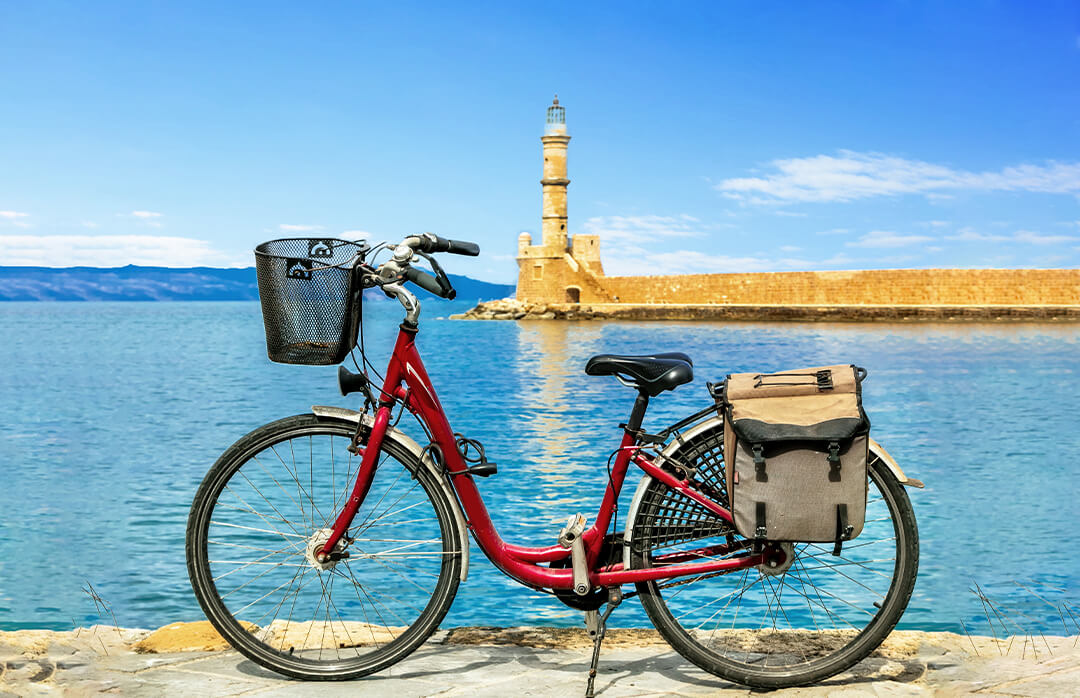 Bicycle hire
Available for guests staying in Western Crete.
Discover western Crete at a more relaxed pace and enjoy a little gentle exercise at the same time. Choose a mountain bike for demanding off-road trails, or a comfortable city bike complete with a basket for your swim things and picnic. 
**see below for notes on safety helmets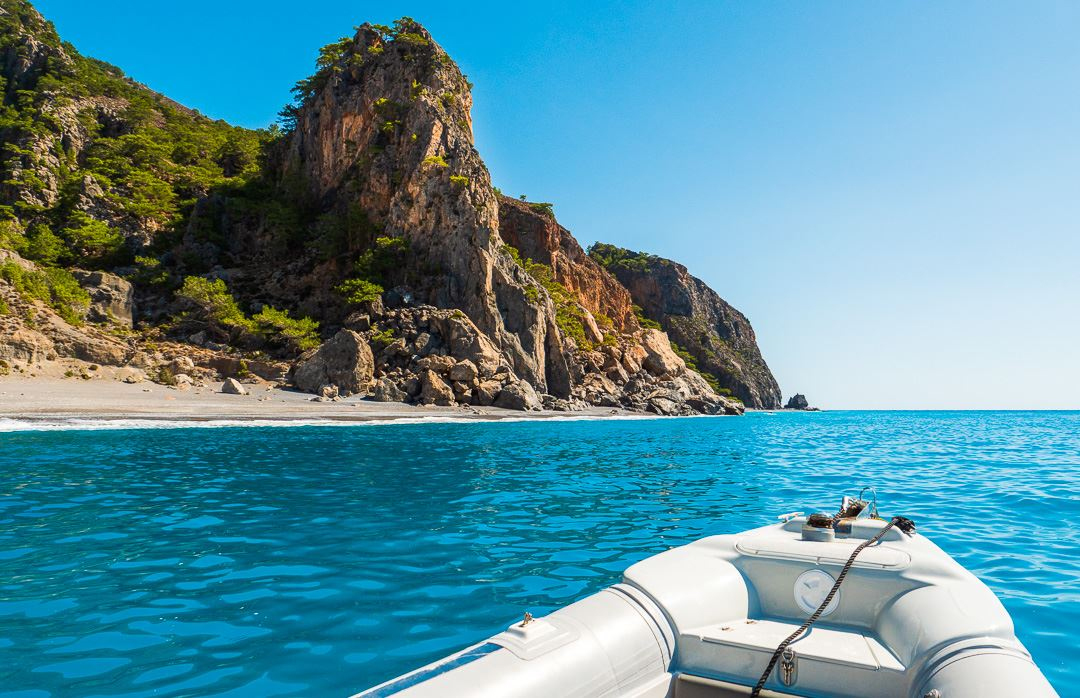 Charter a rib
Available in Western Crete for guests staying in Loutro or near Kalyves and Vamos.
Explore the spectacular, unspoilt coastline of south west Crete from the water. Deserted beaches, remote churches, hidden caves and dramatic gorges await on your half-day or full-day adventure across the warm waters of the Libyan Sea. Depart from Sfakia or Loutro and sit back as your local skipper shows you the very best of this stunning landscape.
Stay longer...

If you're really looking to experience more in Crete, why not consider adding 3-nights in a boutique hotel to your 7-night villa holiday?


Call us on 020 8392 5747 for further information and to make a booking.
---
---
T&Cs
Simpson Travel activities and experiences are provided by independent local companies which are neither owned nor controlled by Simpson Travel and for whom we act only as an agent. Whilst every effort is made to keep the description of our experiences and activities up to date, the provider may cancel or amend your experience at their discretion for many reasons, including where it considers there may be a risk to your comfort, health or safety. Some excursions/activities (e.g self-drive boat hire, diving etc.) may contain an element of risk or require a good level of physical fitness, and, if in doubt, you should contact us so we can put you in touch directly with the local provider before you decide to confirm your booking. Please also check that you are covered for the activity(ies) in question by your travel insurance policy.
**Protective headgear is required or recommended for some activities, including, though not restricted to, horse riding and cycling. The availability of protective headgear varies from destination to destination and therefore we cannot guarantee that headgear will be provided or will be to the same standard as that which is available in the UK. If you plan to enjoy activities where protective headgear is required or recommended, you may wish to bring own helmets from the UK.
In acting in the capacity of an agent on behalf of the provider, your contract will be with that provider and will be subject to their standard terms and conditions, and it will not form part of your contracted holiday arrangements with us. Any complaint (including any allegation of breach of contract or negligence) should be taken up with the excursion/activity provider directly. We will do our best to assist you but will have no liability in relation to the performance of that contract.
View full Terms and Conditions