Experience more in Crete
Make the most of your time in Crete and spoil yourself with one of our pre-bookable activities or experiences. We'll take care of the details, so you can enjoy the moment. For more information and prices, please contact experiencemore@simpsontravel.com or call us on 020 8003 4937


---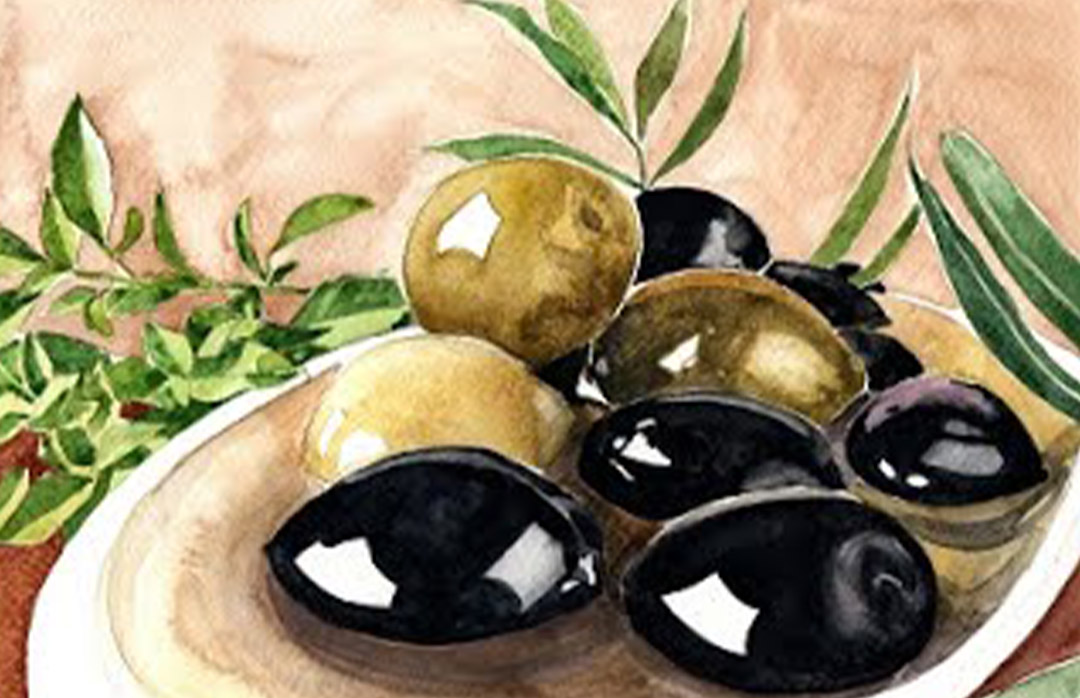 Watercolour painting
Available for guests staying in Western Crete.
Enjoy a two-hour watercolour painting class with expert tips on creating light, shade, perspective and more. Classes will contain a maximum of five people and are suitable for adults of all abilities.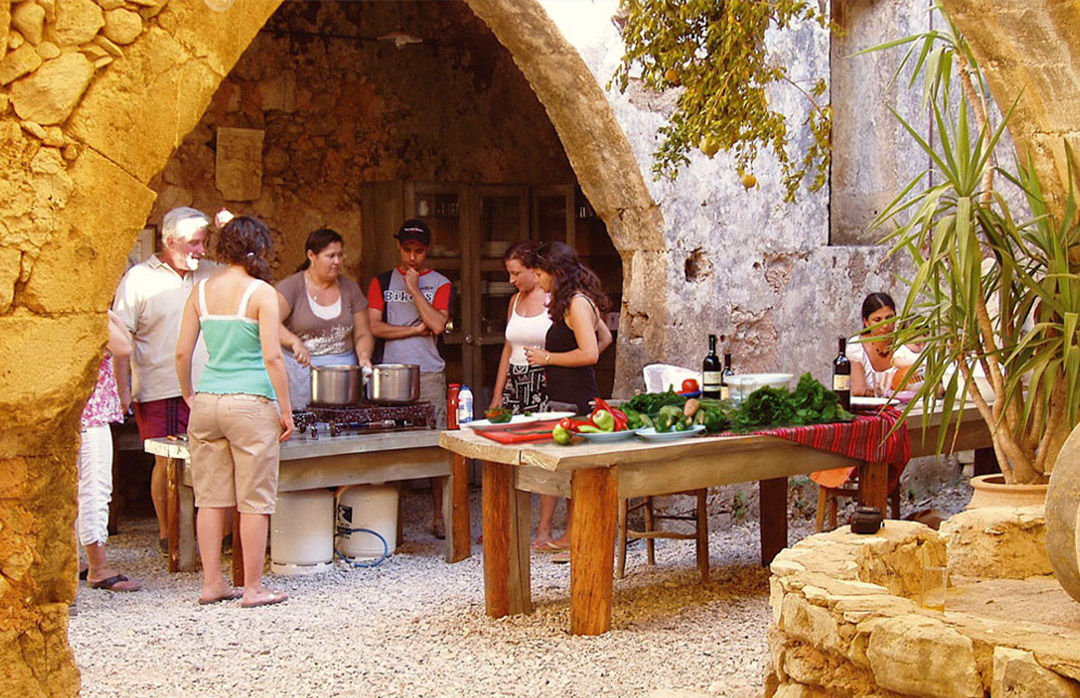 Traditional Cretan cooking
Available for guests staying in Western Crete.
Learn how to cook the Cretan way with an informative four-hour lesson. Prepare five or six different dishes using traditional recipes and delicious local ingredients and sit down to enjoy the fruits of your labours when you're finished.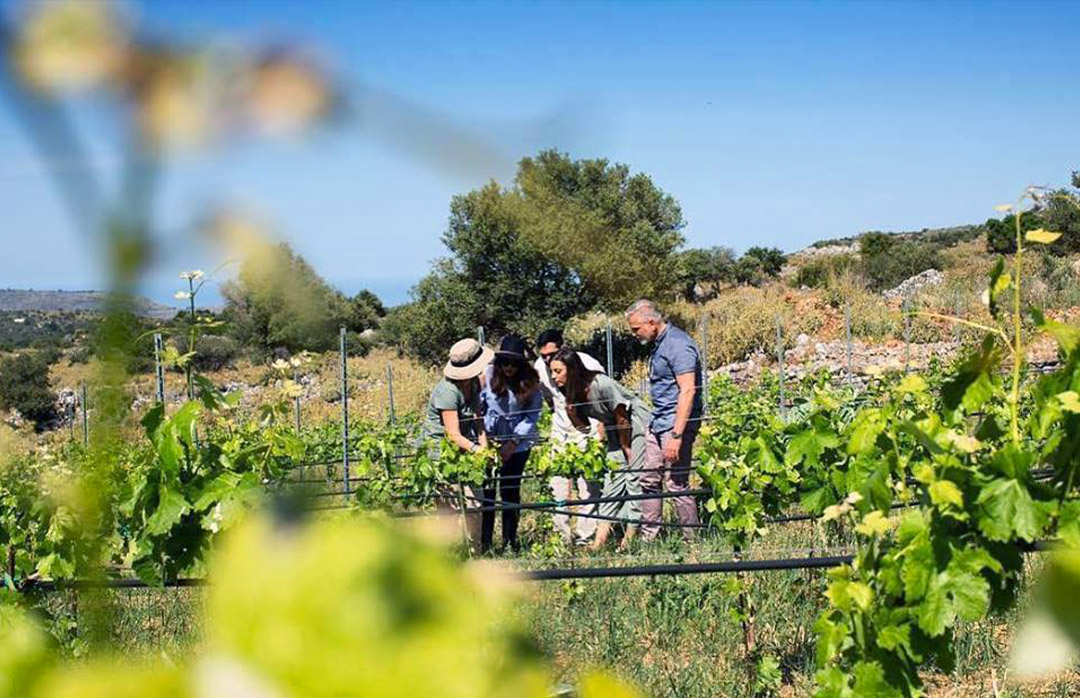 Visit Dourakis Winery
Available for guests staying in Western Crete.
Take a tour of this excellent family-run winery servicing all aspects of the wine-making process, from vine to bottle. Enjoy some of the outstanding results with a complimentary tasting and a bite to eat at the end of your tour.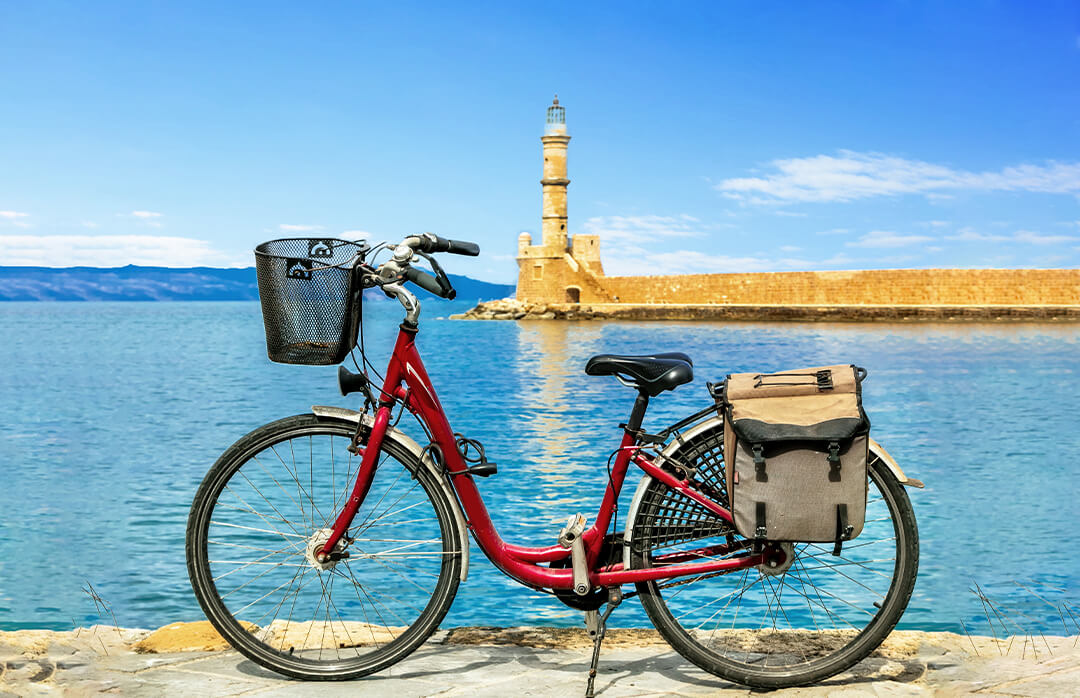 Bicycle hire
Available for guests staying in Western Crete.
Discover western Crete at a more relaxed pace and enjoy a little gentle exercise at the same time. Choose a mountain bike for demanding off-road trails, or a comfortable city bike complete with a basket for your swim things and picnic.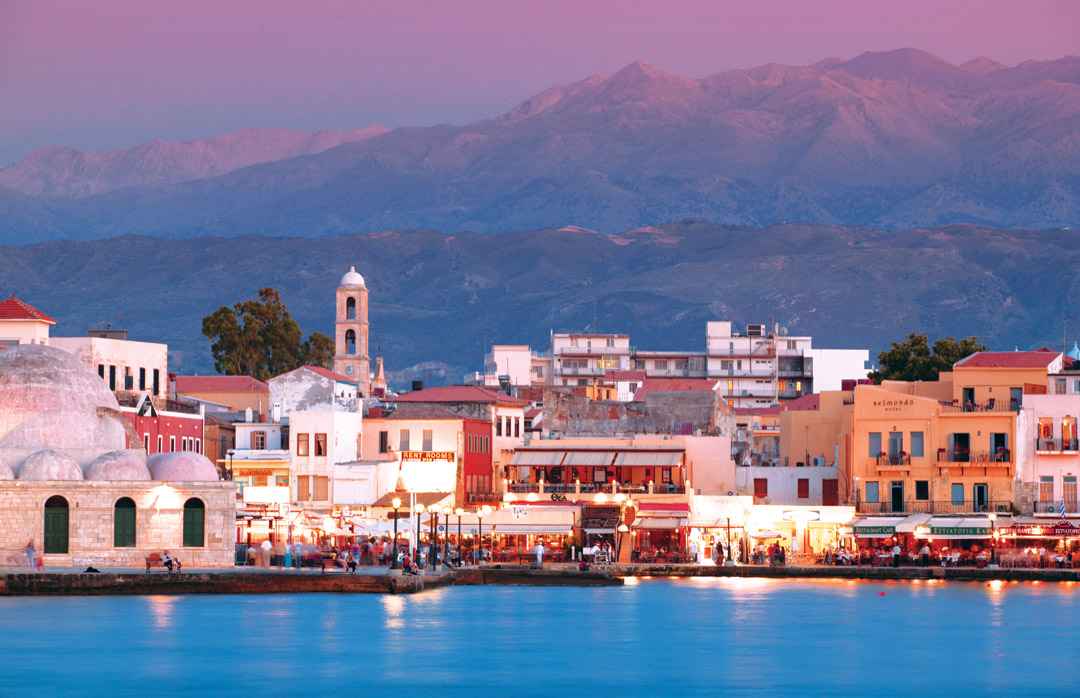 Chania Old Town Discovery (Fridays and Sundays)
Available for guests staying near Kalyves and Vamos in North West Crete.
An early evening tour to see this beautiful old Venetian port at its most atmospheric, accompanied by local archaeological expert Sevastianna. Spend an hour uncovering the highlights of the Old Town, and after pre-dinner drinks in the old port you're free to have dinner at leisure, with a return transfer back to your accommodation included. Available from 28 June 2022.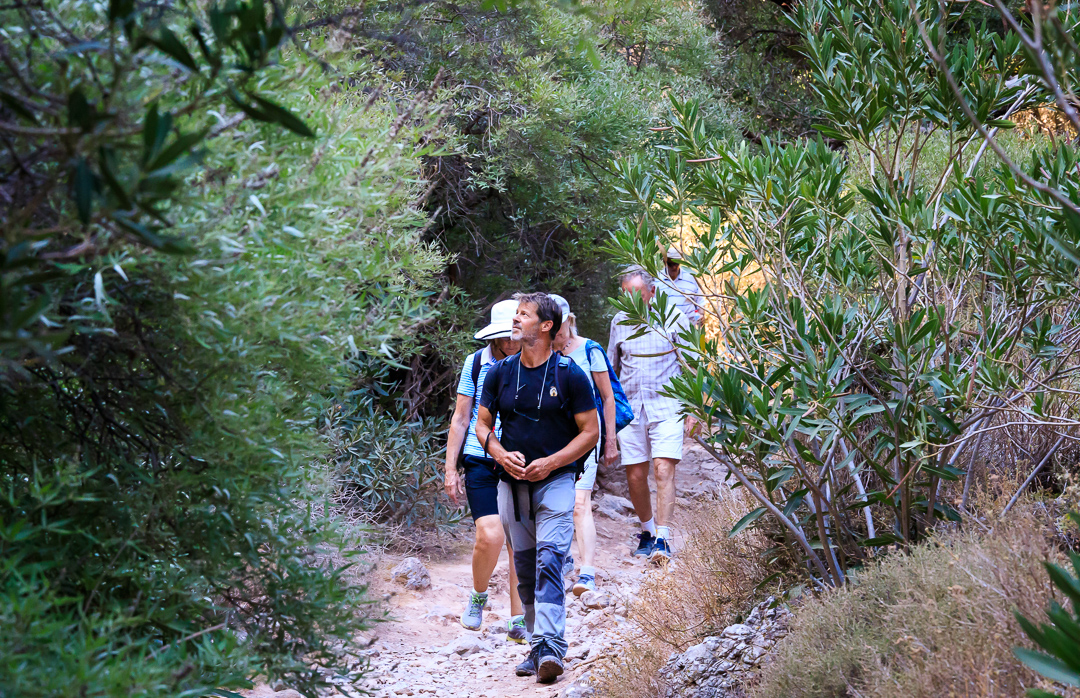 Samaria Gorge walk with Jonathan Peat (Saturdays)
Available for guests staying near Kalyves and Vamos in North West Crete.
Challenge yourself to tackle the longest gorge in Europe and you'll be richly rewarded by boulder-strewn landscapes, fast-flowing streams, towering cliffs and a fantastic sense of achievement. Follow Jonathan as the 16km trail winds through shady forest then deep into the canyon itself, finally emerging by the sea at Agia Roumeilie. Now all the hard work is done, sit back and relax on the private water-taxi ride through turquoise waters to Loutro village for a drink and a swim. Total walking time approx. 5hrs, picnic lunch included. Available from 28 June 2022.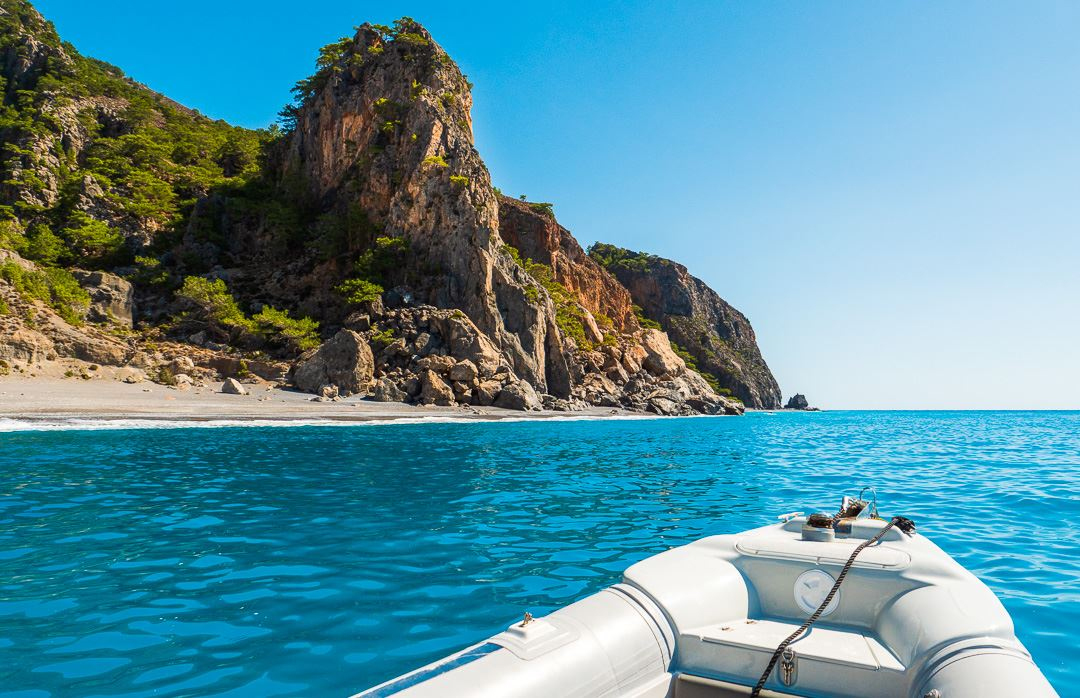 Charter a rib
Available in Western Crete for guests staying in Loutro or near Kalyves and Vamos.
Explore the spectacular, unspoilt coastline of south west Crete from the water. Deserted beaches, remote churches, hidden caves and dramatic gorges await on your half-day or full-day adventure across the warm waters of the Libyan Sea. Depart from Sfakia or Loutro and sit back as your local skipper shows you the very best of this stunning landscape.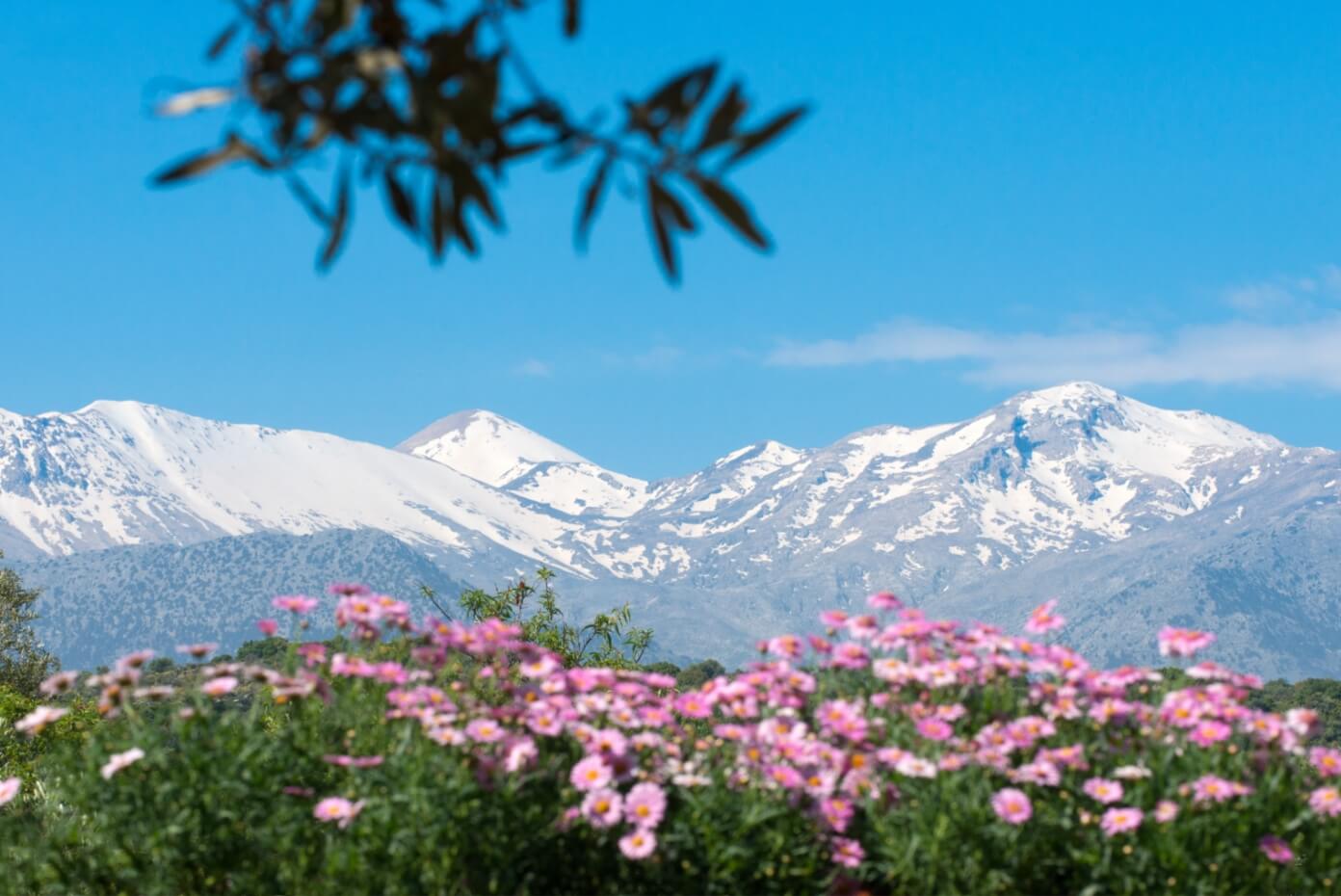 Akrotiri Peninsula walk & boat trip with Jonathan Peat (Thursdays)
Available for guests staying near Kalyves and Vamos in North West Crete.
Start your Akrotiri discovery with a dramatic descent on a paved path to the cave of St John the Hermit, and on through the wild landscape of Avlakia Gorge to the sea, where a Zodiac awaits to transport you to Marathi beach for drinks, mezze and a refreshing swim. Onward by boat across Souda bay to Kalyves and back to base; expect stunning views and a spot of paddling to board the boat! Total walking time approx. 1hr45. Available from 28 June 2022.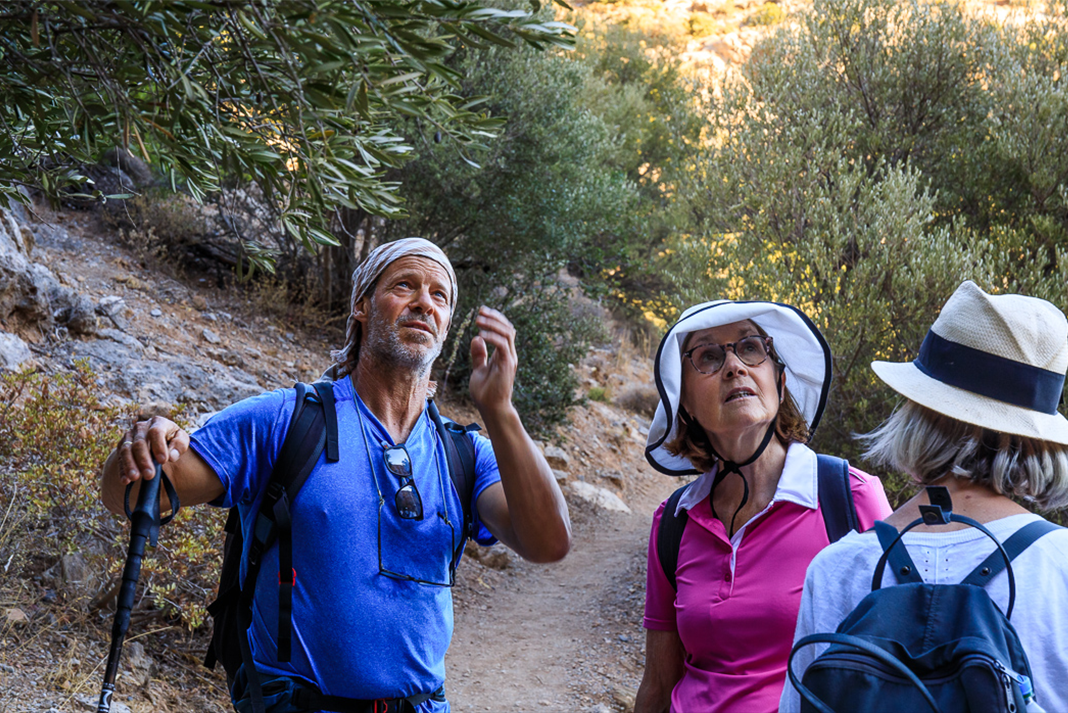 Walk from Samonas to Stylos with Jonathan Peat (Fridays)
Available for guests staying near Kalyves and Vamos in North West Crete.
Make the most of Jonathan's unrivalled local knowledge to enjoy a private peek into the beautiful frescoed 12th century church of Agios Nikolaos and a walk along a secret Minoan path to Stylos village, home to some famous scenes from Zorba the Greek. Round off a memorable morning with magnificent views of the majestic White Mountains and a traditional taverna lunch. Total walking time approx. 2hrs15. Available from 28 June 2022.
Stay longer...

If you're really looking to experience more in Crete, why not consider adding 3-nights in a boutique hotel to your 7-night villa holiday?


Call us on 020 8003 4937 for further information and to make a booking.
---
---
T&Cs
Simpson Travel activities and experiences are provided by independent local companies which are neither owned nor controlled by Simpson Travel and for whom we act only as an agent. Whilst every effort is made to keep the description of our experiences and activities up to date, the provider may cancel or amend your experience at their discretion for many reasons, including where it considers there may be a risk to your comfort, health or safety. Some excursions/activities (e.g self-drive boat hire, diving etc.) may contain an element of risk or require a good level of physical fitness, and, if in doubt, you should contact us so we can put you in touch directly with the local provider before you decide to confirm your booking. Please also check that you are covered for the activity(ies) in question by your travel insurance policy.
In acting in the capacity of an agent on behalf of the provider, your contract will be with that provider and will be subject to their standard terms and conditions, and it will not form part of your contracted holiday arrangements with us. Any complaint (including any allegation of breach of contract or negligence) should be taken up with the excursion/activity provider directly. We will do our best to assist you but will have no liability in relation to the performance of that contract.
View full Terms and Conditions