Explore holidays in Akyaka
Sheltered in the furthermost corner of Gökova Bay in Turkey with a sweeping backdrop of pine forests, Akyaka is a destination long favoured by discerning travellers for its location far from the madding crowds.
A perfect example of the attractive Ula-Muğla architecture and part of the Cittaslow movement, this small coastal town offers a real opportunity to take time out: your chance to sunbathe on the beach, sip tea in one of the local tea houses or explore the meandering river by boat or kayak.
And after an exhilarating day outside, we have a carefully chosen selection of villas in Akyaka to welcome you home.
---

Explore our pre-bookable experiences in Akyaka.
---
A selection of our holidays in Akyaka
* Prices include seven nights' accommodation, flights and transfers/car hire, based on the lowest rate for maximum occupancy.
Our guide to Akyaka
Introduction to Akyaka
Slow down, ease off, unwind
Akyaka has made a long-term commitment to peace and quiet. Rather than following the boisterous lead of busy Marmaris, just half an hour away, this small town decided to become a 'slow town' instead. In 2011, it joined the international Cittaslow movement designed to improve the quality of life by slowing it down.
The result is a destination loved by those seeking simple authenticity and a holiday that flows seamlessly on the gentle ebb and flow of daily life.
Naturally unspoilt moments
At the heart of Gökova Bay and in the shelter of Sakartepe Mountain, with protected woodland to the north and west and a wetlands conservation area adjoining, Akyaka sits in a blissfully unspoilt landscape.
Numerous coastal and forest hiking paths thread their way through the lovely scenery and you're perfectly positioned to explore the entire Carian Coast in all its glory.
The river running by it
Much of Akyaka's unique identity comes from the Kadın Azmak River which winds through trees and woodland on one side of the town – and its presence invites participation. Boat trips glide through the reed beds to and from the harbour near the estuary and kayaks paddle leisurely by. The water is crystal clear, making it easy to spot the fish as they dart for cover.
Picnic on the riverbank and watch the life aquatic play out around you or, in keeping with the town's peaceful demeanour, linger over a lazy lunch in one of the rustic fish restaurants perched above the water – their freshly caught cuisine making them a gourmet favourite.
A town of two parts
Daily life ticks over in the upper part of town – where you'll find the village centre with supermarkets and a weekly market, as well as the ubiquitous teahouses, full of men playing boardgames such as tavla and okey (backgammon and Rummikub).
Follow cobbled streets or take a walk through the woods to reach the lower part of town – the harbour, a few relaxed bars, little gift shops and promenade restaurants. There's also the river with its renowned fish restaurants and a family-friendly beach, complete with watersports, including windsurfing and, for the less intrepid, pedalos.
As you'd expect, during Turkish school holidays and the peak season months of July and August, the most popular beaches, including the beautifully scenic Çinar a ten-minute drive away, can get crowded. To find a little more space, there are smaller bays to explore between Çinar and Akbük.
However, it's around the water, be it river or sea, where you'll pick up the town's gentle holiday buzz and find yourself relaxing into the spirit of your destination.
Architectural innovation
Appearances count for a lot in Akyaka, specifically its distinctive Ula architecture, unique to the Muğla Province.
This traditional building style had new life breathed into it by poet-turned-architect Nail Çakırhan who built his own house there in the 1970s. A weaving together of Ottoman, Turkish and Aegean influences, his work led to the transformation of the town as others followed suit with the same whitewashed walls and shady balconies under pine-timbered eaves.
At a glance
Currency

Turkish Lira

Flight Time

4 hours 20 minutes

Time difference

+3 hours

Language

Turkish

Visa required

VISA REQUIRED for UK citizens
Food & drink
A taste of Turkey
Turkey is a foodie heaven, tailor-made for stimulating the tastebuds. Almost every town has a bountiful weekly market. In larger towns, they are so vast they deserve several hours of exploration, whilst in smaller places they are laid back and local.
At the heart of Turkish cookery is the concept of meze: small hot and cold dishes full of tantalising tastes served before the main course. Typically, they include seasonal vegetables and pulses coated in tomato sauce, garlicky yoghurt, fresh salads and irresistible dips. Oven-warm bread is always at hand to scoop up every last morsel.
Be sure to leave room for a choice of succulent chargrilled kebabs, slow-cooked stews or grilled fish, simply cooked with a brush of oil and a squeeze of lemon.
Turkish tipples
Throughout Turkey, you're never far away from a glass of warming çay tea, grown on the shores of the Black Sea and served black and strong in small, tulip-shaped glasses. Cooling, yoghurty ayran is a great accompaniment to pide (Turkish pizza) and pancakes, or if you'd prefer something alcoholic, try a refreshing Efes, Turkey's most popular beer. However, if you're tucking into a fresh fish dish, act like a local and choose an aniseedy raki on the side.
Eating locally
Dine in one of the riverside fish restaurants along the Azmak River and the only sounds you'll hear are the gentle hum of conversation and the water flowing by. These traditional eateries are renowned for their fresh catch and tasty regional specialities. There are also many places to eat by the beach, serving up authentic Turkish menus and familiar international dishes, as well as a number of low-key bars for live Turkish music in July and August.
One road in from the beach, you'll also find a number of smaller restaurants serving only Turkish food so you can really eat like a local, or make your way to the simple restaurants along the old Muğla road between Ula and Çiçekli village. Garlic is a favourite ingredient, and look out for regional dishes made with black-eyed peas, as well as galli patlıcan (aubergine-based) and ekşili tavuk (sour chicken).
Akyaka is also a place for picnics. Take a visit to the daily food market to pick up supplies and then choose a spot by the river or down by the sea in the shade of the pine trees.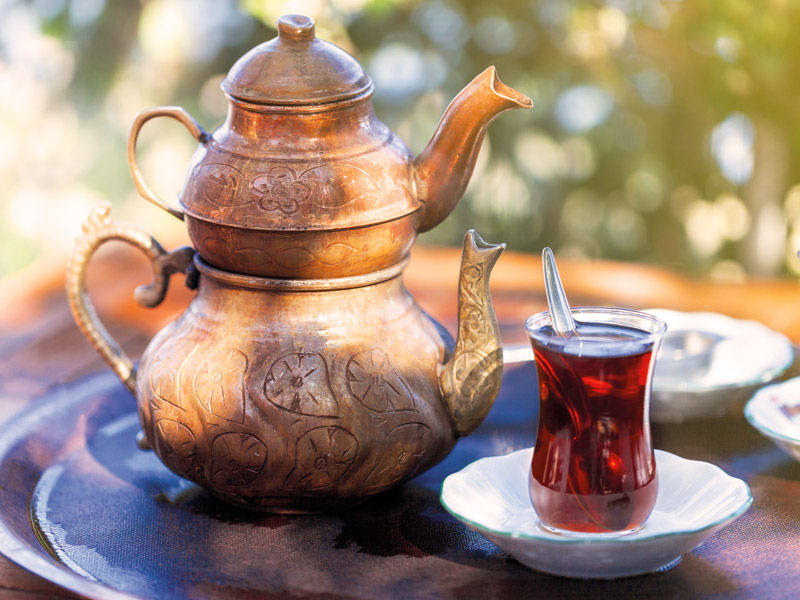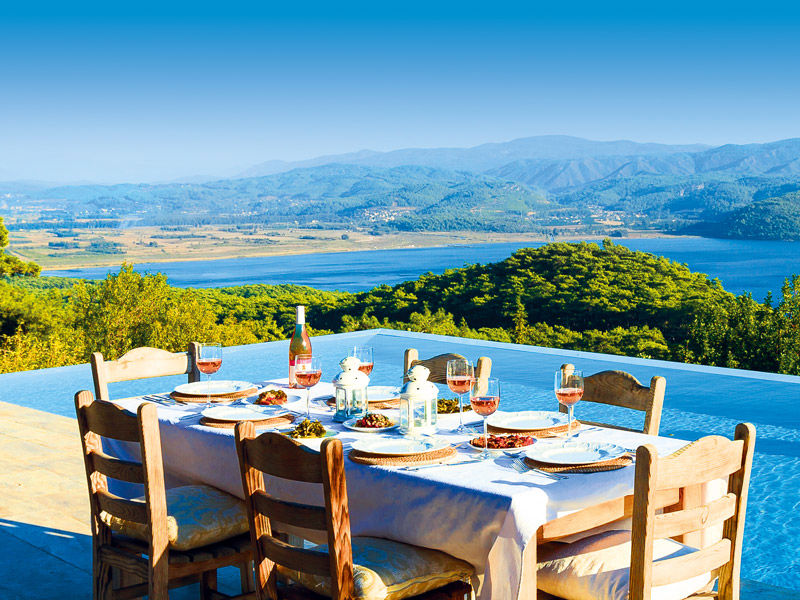 Beaches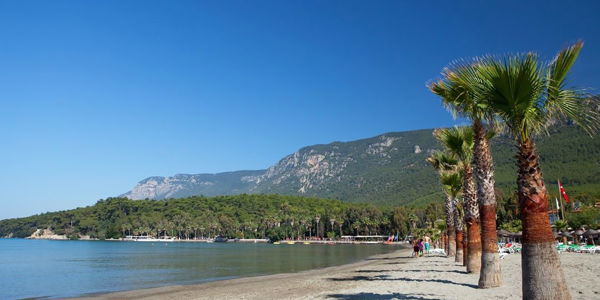 Akyaka
At the most inland point of Gökova Bay, this gently shelving sandy beach has family appeal with plentiful facilities, sunbeds, parasols and the nearby harbour's bars and restaurants. At the far end, you can hire pedal boats and kayaks.
Getting there…
The beach stretches between Akyaka's pier and the pine forest.
Footnotes…
Expect it to be busy during Turkish school holidays from late June to August.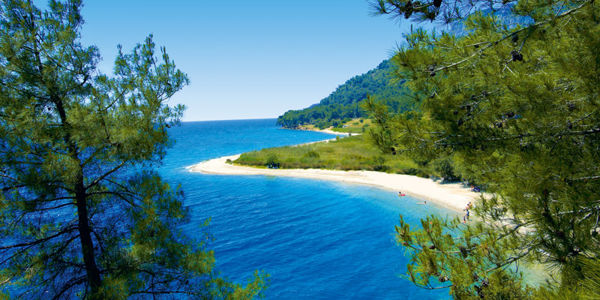 Çinar
The backdrop of forest-covered mountains more than makes up for the fact that it's pebbles, not sand. Hire a comfortable sunbed and parasol or sip a drink in the simple rustic restaurant.
Getting there…
It's a 15-minute drive from Akyaka or a walk along the road, with pine forest shortcuts. It's also a 5-10 minute drive from our villas in the forests above the beach.
Footnotes…
There's a small stream of crystal-clear freshwater that bubbles out from the rocks and flows down to the beach. This beach is also very busy in July and August.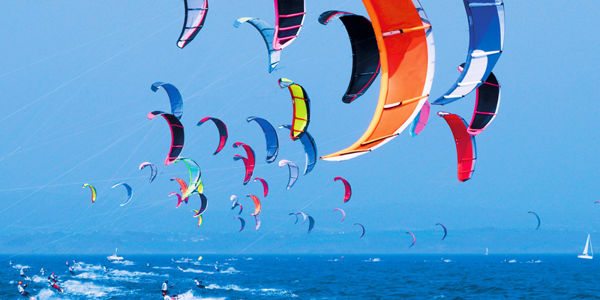 Kitesurf
This beach is only a few hundred metres long, but the steady, summer-long thermal winds. warm waters and sandy seabed, make it ideal for kitesurfing.
Getting there…
Next to Akyaka in the most inland point of Gökova Bay, this beach is an easy ten minutes from the village by car or boat.
Footnotes…
Lessons and rental equipment are available for all levels – or simply sit in the sun and soak up the action.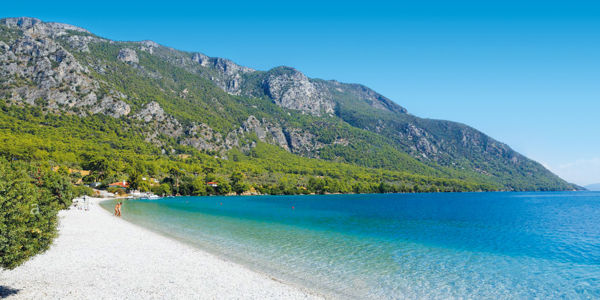 Akbük
Calm waters and a backdrop of olive tree and pine-covered mountains are reason enough to visit this narrow sandy beach. There are sunbeds and parasols for hire, showers and restaurants and snack bars.
Getting there…
The beach is a 25km drive along the magnificently scenic coast road.
Footnotes…
It's another popular beach that gets busy in high season. You'll also need to pay 20TL for parking.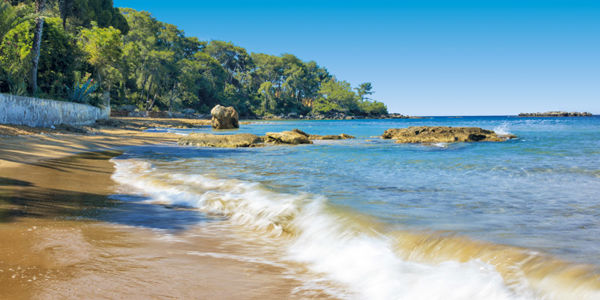 Incekum
A 2km stretch of small sandy bays, with rockier parts to explore too. There are a few picnic tables, changing rooms and a small snack bar. Enjoy the natural shade of pines or a hired parasol.
Getting there…
It's a 45-minute drive from Akyaka off the Marmaris road, close to Sedir (Cleopatra) Island. Park at the start of the trail and take the tractor shuttle service. Boat trips to Sedir Island also stop here.
Footnotes…
You'll need to pay for both parking and the shuttle. Get there early in high season before the influx of boat trip passengers.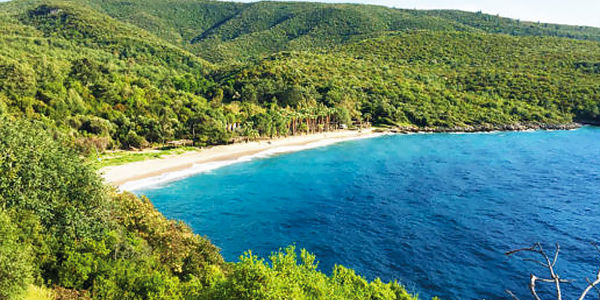 Boncuk
A sweep of pebbles in a beautifully unspoilt location. If you need shade, look no further than the huge palm trees. You can also hire chaise longues, tables and chairs from a small motel.
Getting there…
It's about a 45-minute drive from Akyaka, also off the Marmaris road.
Footnotes…
West facing, the beach is more exposed to the wind than the nearby north-facing Incekum. In recent years, the bay has also played host to a number of harmless sandbar sharks.
Things to do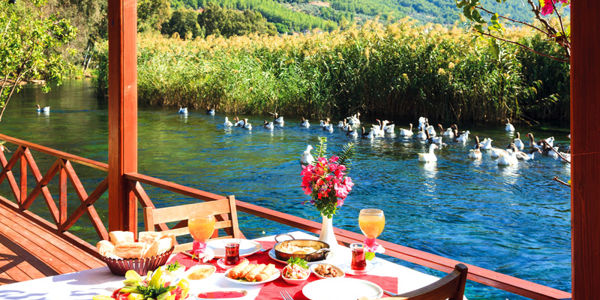 Dining by the river
For a very Turkish evening meal, choose one of Akyaka's atmospheric riverside restaurants. For the best experience, book a table in advance right on the waterfront among trees strung with fairy lights: the freshest of fish in a superb location.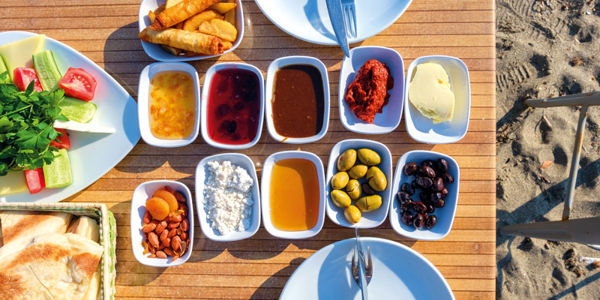 Breakfast on the beach
Although Çınar beach can get busy during high season (and, of course, very hot!) go early for a lovely morning swim followed by a hearty Turkish breakfast by the sea to enjoy this magical place at its most peaceful.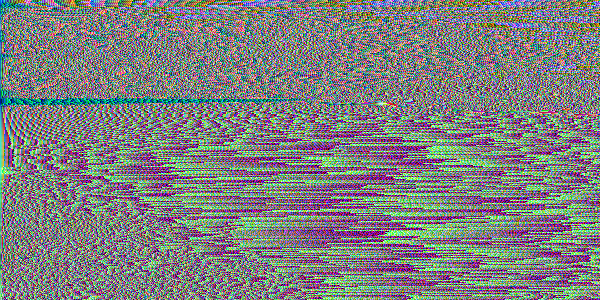 Sedir Island (Cleopatra Island)
The beautiful white sands of this conservation area are protected, but there are other beaches, along with walks and ruins. Drive the half hour from Akyaka to Camlı and it's 30 minutes by boat, or join an all-day boat trip from Akyaka.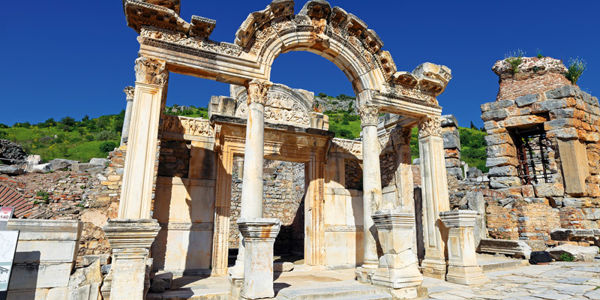 Ancient Ephesus
Established around 10 BC, this is the best-preserved classical city in the Mediterranean, and is about 2.5 hours from Akyaka. Buy an extra ticket to see the well-preserved interiors and wonderful mosaics in the Terrace Houses. There are stairs to climb but it's worth the effort.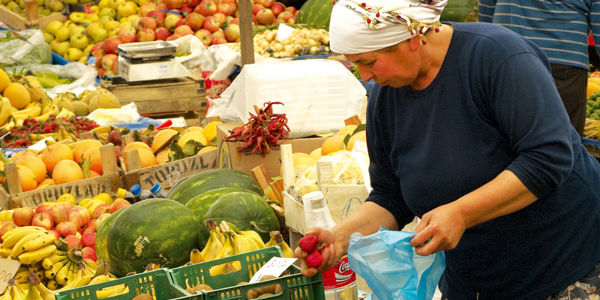 Bargain hunting
Muğla's Thursday market, 30 minutes away, is the largest in the area, packed with fresh local produce. Allow time to explore the Old Town where there are around 400 listed buildings, dating from the 18th and 19th centuries.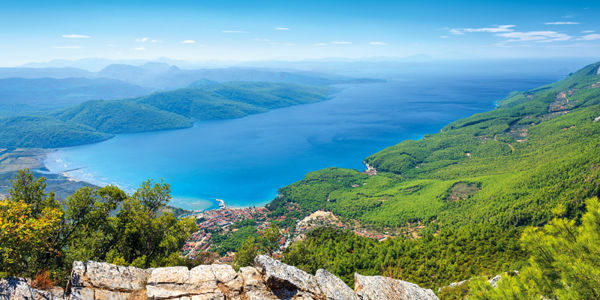 Morning in the mountains
Follow the road into the Sakartepe Mountains behind Akyaka. A track off the main Muğla road leads to a viewpoint overlooking Akyaka and the Gulf of Gökova. Here, you'll find a little café for great Turkish breakfasts with mesmerising views.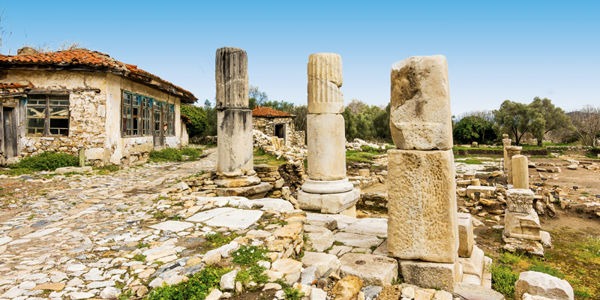 The Stratonikeia day trip
Explore the ancient ruins of Stratonikeia near Eskihisar village, about 90 minutes from Akyaka. The site includes an almost totally abandoned village, with some ruins dating back to antiquity. Round your day off nicely with dinner in Muğla.
Drive from Çinar to Akbük
The coastal road between Çınar and Akbük is stunning, with pine forests reaching down to the beach. Take a detour down one of the unmade walking paths and you will be rewarded with your own little beach, crystal-clear water and impressive views out to Gökova Bay.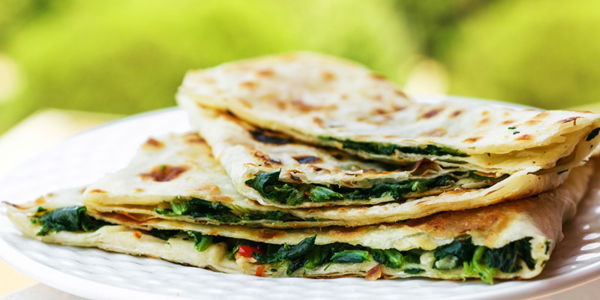 Lunch in Akçapinar
This small village is a ten-minute drive away, or a walk across the plains and down a mile-long avenue of eucalyptus trees. It's a great location to try some tasty gözleme and take a canoe tour down the Kanlı Azmak River.
Events
What's on in April
23 Apr
Celebrating the first assembly of the modern Turkish Parliament, combined with National Children's Day, celebrated in schools.
What's on in May
1 May 
Labour Day, banned by the government for years due to fear of protests, have been back on the agenda since 2009.
19 May
The highly patriotic Commemoration of Atatürk Youth and Sports Day, with performances from local children.
27 May
Ramazan, the Islamic Holy Month, a time for prayer and reflection, during which Muslims fast between sunrise and sunset. Dates change every year.
What's on in June
25 Jun
A three-day national holiday called Ramazan (Şeker) Bayrami: the Sugar Feast. Lots of sweet treats are enjoyed, children receive small gifts and cards are exchanged. Dates change every year.
End Jun
Caretta Caretta Festival is a six-day event of live music, exhibitions, shows and beach activities.
What's on in August
30 Aug
Victory Day is a very patriotic celebration of the end of the Turkish War of Independence.
What's on in September
1 Sep
The eve of the Feast of Sacrifice (Kurban Bayrami), a four-day celebration of charity and compassion for the less fortunate. Dates change every year.
What's on in October
29 Oct
Republic Day commemorates the creation of the Turkish Republic in 1923 and is marked by processions and fireworks.
The Road Less Travelled
We asked our representatives to share a few of their favourite 'off the beaten track' Akyaka experiences. Here are some of their suggestions…
Work up an appetite in a waterfall
Drive up to Toparlar – 20 minutes from Akyaka – park the car and walk up to the eponymous waterfalls. If all you do is admire the view, it's time well spent, but you can take a refreshing dip in the water too. And if you work up an appetite, the restaurants of Yuvarlakçay are just another 20-minute drive away.
Meet the local birdlife on a canoe trip
Excursions leave from Akçapınar and paddling your way along the Akçapınar Azmağı is the best way to get up close and personal to the wide variety of birds you'll meet along the way. Wear a long-sleeved t-shirt and a hat, as the trip lasts at least an hour – and if you haven't got a car, the organiser can pick you up.
Enjoy the campsite, no tent required
You don't need to be holidaying under canvas to appreciate the forests and pathways around the campsite in the south-west of town. You can park for free just outside and walk in, popping into the little café before or after a morning or evening walk or cycle ride. The sea is also just a 15-minute walk away.
Wake yourself up along the river
Take advantage of early morning peace and quiet for a wander along the riverbank to see ducks, geese and even otters if you're lucky. With breakfast tucked into a rucksack, you can also explore the ruins of a small castle across the river, dating from around 200 AD. The gentle morning light across the lowlands lends itself beautifully to photographs.
Take two wheels to Akçapinar
The beautifully scenic Aegean coastal road is popular with cyclists, but if a holiday is more about relaxing than clocking up the miles, try a short but sweet alternative. Hire bikes from the centre of Akyaka and head towards Çinar beach or go the other way to Akçapinar for lunch and a glass of refreshing ayran or freshly squeezed pomegranate juice.