Exploring the Val d'Orcia
Exploring the Val d'Orcia
Rossella Fiorenza shares a little of her love for Italy's beautiful south and the best ways to explore this most quintessential of Tuscan of landscapes.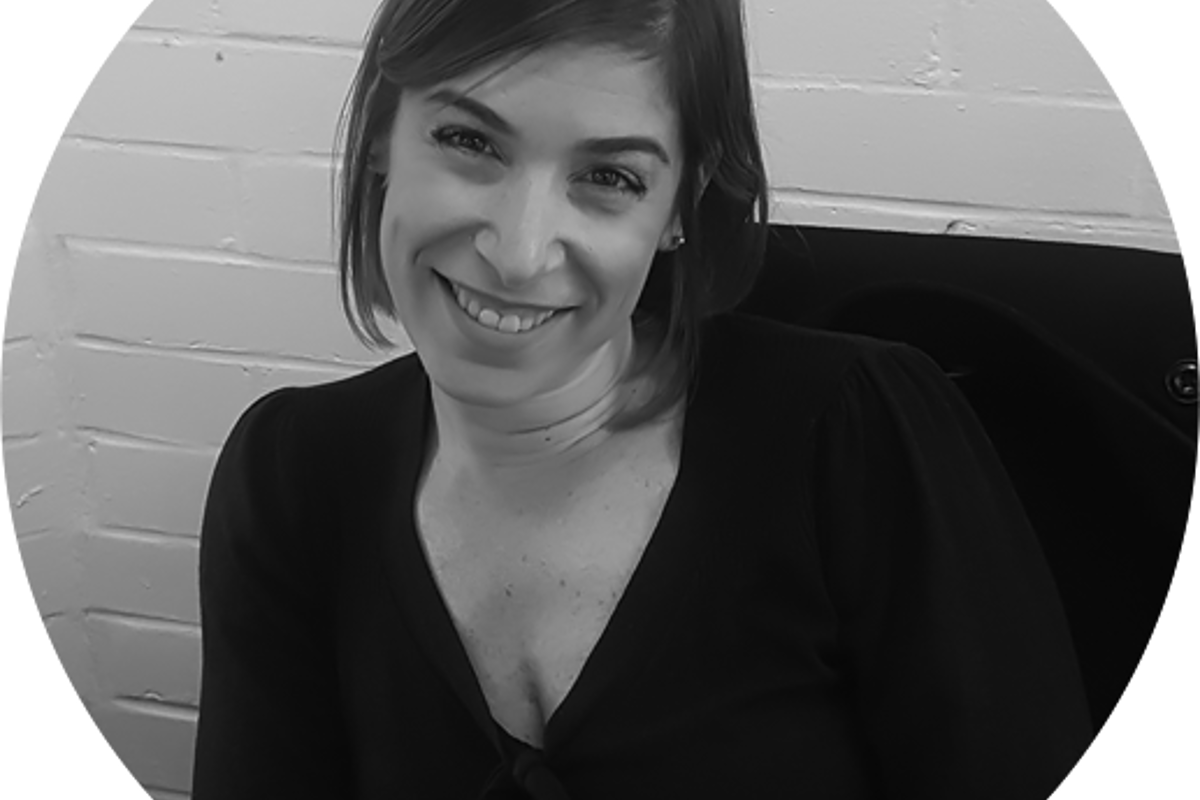 "Chianti is undeniably beautiful by anyone's standards, but there's something about the dreamily cinematic South of Tuscany, and, in particular, the Val d'Orcia, that allows me to breathe deeper. As mesmerising as the carefully cultivated landscape of olive groves and vineyards of home may be, this part of Tuscany offers me tranquillity beyond measure.
From the wheat fields that you saw in Ridley Scott's Gladiator to the crumbling monastery where Juliet Binoche nursed her English Patient, it's a landscape that's barely altered since the Renaissance and if you have a passion for painting or photography, it's not to be missed – the UNESCO World Heritage Status awarded in 2004 for the region's 'distinctive aesthetics' was long overdue!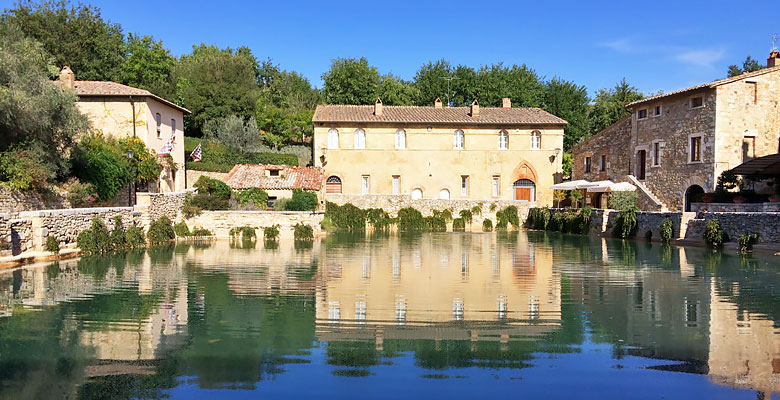 The holy walking trail and the healing waters of Bagno Vignoni
"The Val d'Orcia stretches south, from Siena to the volcanic peak of Monte Amiata, and the Via Francigena, a pilgrim's trail between Canterbury and Rome, weaves its way right through the middle. Since Roman times, the village of Bagno Vignoni has been a popular stop-off point, famous beyond its size for the healing waters that almost completely fill the main square.
Today, you won't see anyone soaking there – though you can visit the pools at the Hotel Posta Marcucci which are filled by the same hot springs. Instead, visitors will be sipping a coffee or lunching in one of the cafés or bars, watching the steam rise lazily off the water, or perhaps contentedly browsing the artisan shops nearby. But it's still a place for walkers to refuel, many of them following one of the five main walking trails that start from the village.
The last time I was there, my partner and I followed one of the trails that lead us down into the valley below Bagno Vignoni and there we found a ledge to sit on near a warm waterfall made of those same hot springs. There are some incredible moments in life you'll want to remember. For the views alone, that was one of them.
The Bagni San Filippo are another: thermal pools in an unspoilt woodland setting for bathing as nature intended, and yes – sometimes that means naked too. The warmest pools are closest to the roadside parking, but if you walk further along, following the stream, you'll find the spectacular and rather otherworldly Balena Bianco, the 'white whale' – a towering build-up of natural mineral deposits.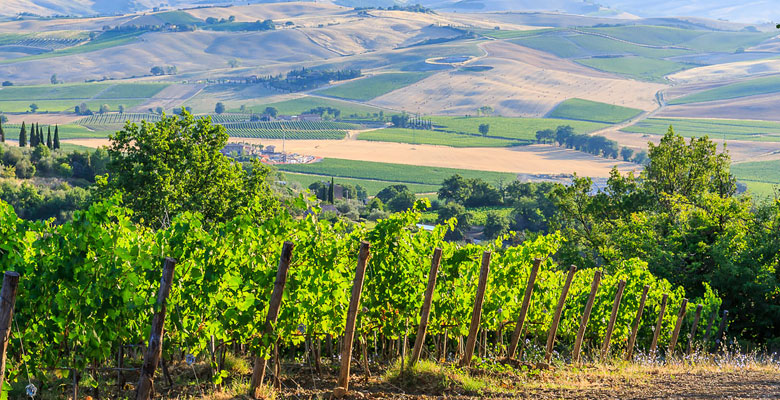 Exceed grape expectations in Montelcino
"Whilst it's just one of many medieval hilltop towns, little Montalcino has something more to talk about than its Etruscan past and imposing fortress – and driving towards it, you'll get a taste of what's to come. As well as views across the valleys of Ombrone, Orcia and Asso, the ancient settlement is surrounded by vineyards, each holding the potential to create a truly exceptional wine: the famous Brunello di Montalcino. The town flows with this bold, fruity red and you'll find it in numerous wine bars and cellars as well as nearby wineries, so you can sip away to your heart's content – unless you're the one driving the half hour back to Bagno Vignoni! As a general rule, the best bottles are ten years old or more, with a softer flavour that's almost impossible not to love.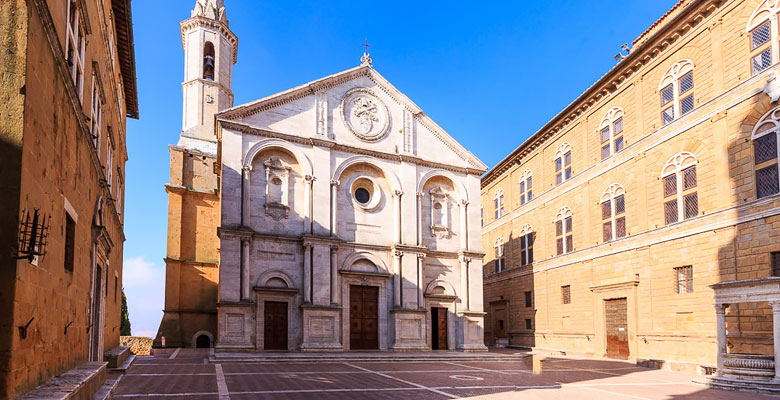 Make your way to Montepulciano from Pienza on foot
Approximately 14 km, around 3 hours walking
"You can tackle various sections of the Via Francigena in the Val d'Orcia between San Quirico and Siena, but if you're feeling less energetic, I suggest the easy walk from Pienza to Montepulciano – and dedicate some time to exploring both.
Pienza is a Tuscan 'new town' carefully laid out to meet the Renaissance ideals of beauty and liveability – and the views are jaw dropping. Around the main square, a cathedral, the Bishop's Palace (complete with hanging garden) and the city hall compete for attention, all part of a World Heritage Site.
If you fancy stopping there for lunch, the local speciality is pecorino, a sheep's milk cheese, tasty with pici, a type of pasta. It's also sold, fresh and aged, in impressive quantities throughout the town and even has a festival dedicated to it in early September: the Fiera del Cacio.
This walk will allow you to revel in the majestic landscape and as well as enjoying a flying visit to Monticchiello, a tiny fortified village known as the Balcony of Val d'Orcia. However, the grand prize is one of the jewels of Tuscany: lofty Montepulciano, celebrated for its Renaissance architecture, excellent nobile wine, and, more recently, as the setting for the Twilight sequel, New Moon. Allow yourself some time to soak up the atmosphere before catching the local bus back to Pienza.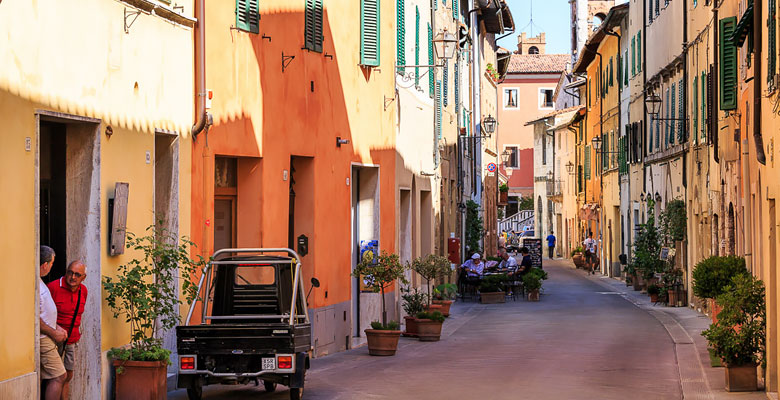 Explore the Val d'Orcia on two wheels
Approximately 30km, 360m of ascent, suitable for mountain or hybrid bikes
San Quirico – Bagno Vignoni – Pienza – San Quirico
"This is a circular cycling route designed for those more interested in getting great photos and enjoying long lunches than breaking any speed records. You can hire bikes in San Quirico d'Orcia – make sure you pre-book and remember to ask for a map and bike locks. Your hilltop starting point is one of the area's most noteworthy examples of medieval architecture and is dominated by its Romanesque church: a nod to its importance as a stopover on the Via Francigena. It's also a great spot for coffee before you set off or a late lunch or aperitif as a reward on your return. You can also stretch your legs in the formal gardens of Horti Leoni, a pleasure for anyone with a fondness for geometric perfection.
The final climb up towards Pienza, via Spedaletto, is hard work, but you'll ride through spectacular Gladiator countryside, so it's worth the effort. For the final stage of the route, continue uphill a little further out of Pienza before tackling the final 9km back to San Quirico d'Orcia.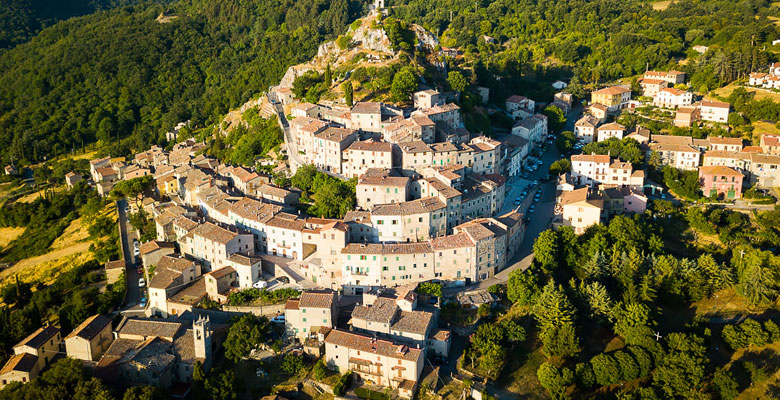 Drive your way around the Orcia valley villages
Approximately 50km
Bagno Vignoni – San Quirico d'Orcia – Rocca d'Orcia – Castiglione d'Orcia – Vivo d'Orcia – Campiglia d'Orcia – Bagno Vignoni
If, like me, you prefer to linger, this is a full day trip, although you can squeeze it into a morning or afternoon – but the roads are often winding, so take your time and enjoy the views. If you visit in August you might even catch a concert as part of the renowned Val d'Orcia Paessaggi Musicali Toscani, a classical music festival that's intended to match the harmony of nature's beauty with the world's greatest musical scores.
Travel from Bagno Vignoni to San Quirico and then wind your way through the hamlets of the valley, from Rocca d'Orcia to Castiglione d'Orcia and then south to Vivo d'Orcia and Campiglia d'Orcia. Most of the villages were involved in the long-running battle for supremacy between Siena and Florence and are fortified accordingly. Some of the best views are to be had from the fortress at Rocca d'Orcia, which was restored in the 1970s. By contrast, neighbouring Castiglione D'Orcia lies in ruins, though it's still worth stopping here and climbing up to the castle for the excellent views of Rocca d'Orcia.