Best beaches in Greece: the islands have it
Best beaches in Greece: the islands have it
The Greek Islands are well-known for their beautiful beaches and the variety is certainly impressive. From black volcanic pebbles to fine white sand, the choice is vast, but as experts on the Greek Islands, we do of course have some favourites of our own.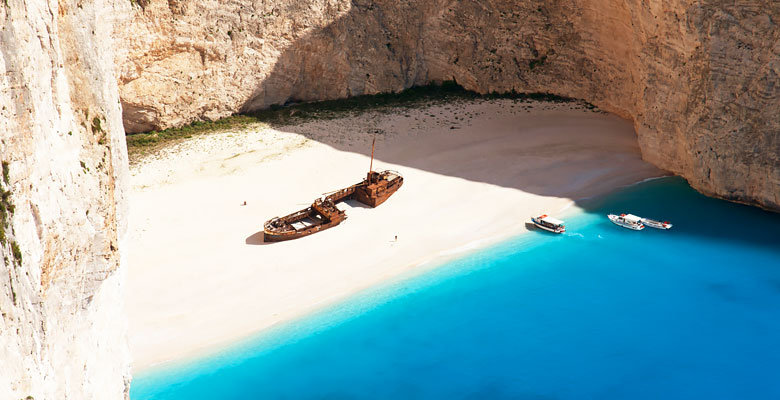 For a day trip:

Zakynthos and Lefkada offer endless stretches of white sand and crystal clear sea but Shipwreck beach, surrounded by spectacular cliffs on the island of Zakynthos, is one of a kind. Half-buried in the sand lie the remains of a ship which ran aground in 1980 after being pursued by the Greek Navy, who believed it was carrying smuggled cargo. Also known as Navagio, the only access here is by boat, and there are no facilities so don't forget water and a picnic. It can get incredibly busy in the main holiday months, when sunset from the cliffs above is a better alternative.


For Couples:

On Lefkada's southern tip, approximately 35km south of Lefkada Town lies the beach of Porto Katsiki. Located at the bottom of a concave pale cliff with fine sand, you'll have to walk down 100 steps carved into the cliff to get there, which tends to deter young families, but the effort is certainly well rewarded.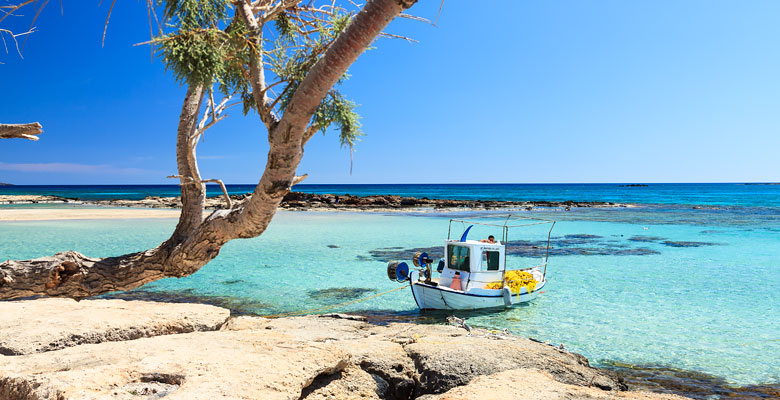 For families:

In the southwest corner of Crete lies the famous Elafonissi beach. An endless stretch of fine white sand with a slight pink hue and crystal clear waters, the beach has earned itself the name of the 'pearl of Crete'. The shallow waters of the lagoon are perfect for a paddle, and you can usually walk over to Elafonissi island without getting wet above your knees!