Arezzo, Italy: culture without the crowds
Arezzo, Italy: culture without the crowds
Micaela Carrozzo, shares a few of the treasures of this less familiar part of Tuscany, all the more beautiful for being slightly off the beaten track...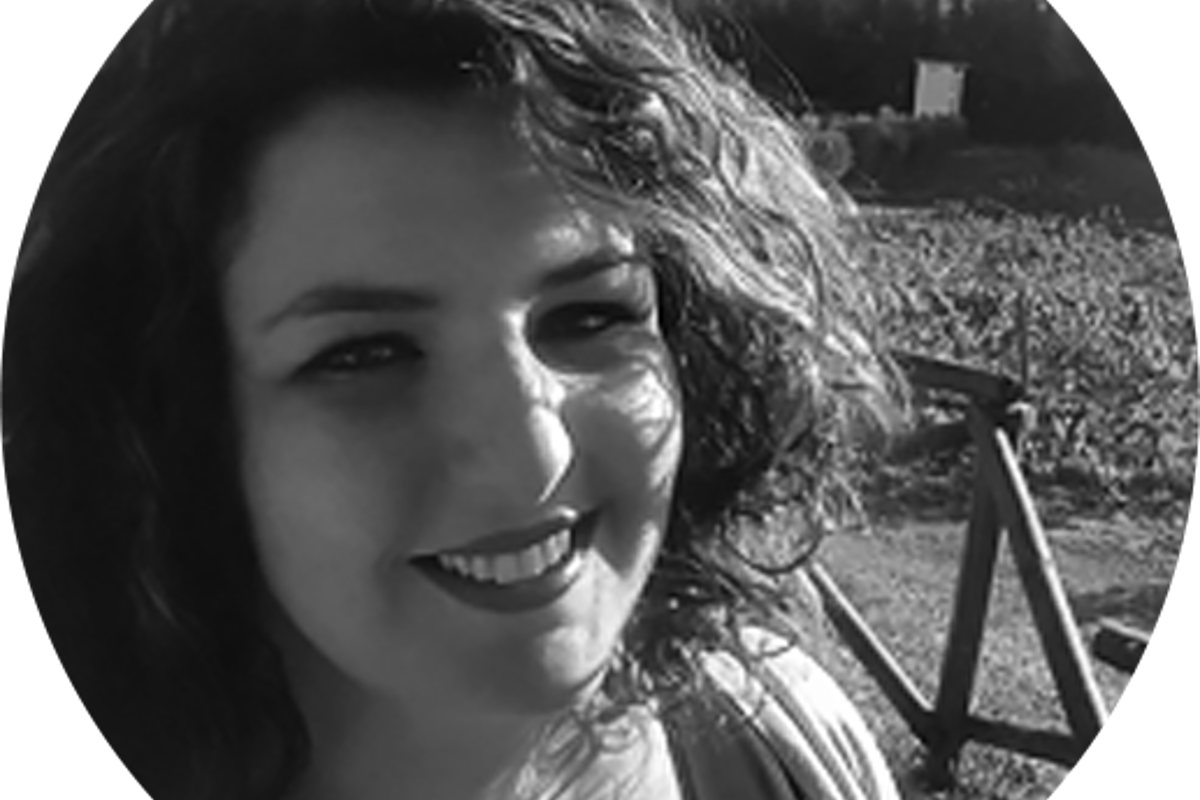 I'd like to dedicate this blog to a wonderful and widely travelled woman I met in Italy late last summer. We got chatting and, after telling me all about her Siena to San Gimignano to Florence itinerary, she sighed a little wistfully and said, "I came here to do Tuscany, but actually I think that Tuscany has done me!"
It's a feeling that will be familiar to many. Like a complex Chianti wine or a Piero della Francesca fresco, Tuscany is a destination to be savoured and studied, impossible to devour in one go. The great Renaissance cities are truly inspiring, but if you've no appetite for crowds, why not bypass the tourist hot-spots and head east into the lesser-known province of Arezzo?
Arezzo lies in peaceful eastern Tuscany, where the Arno, Tiber and Casentino valleys all meet. Here you'll find not only the classic Tuscan landscape of rolling hills and spiky cypresses, but also the vast flat plains of the upper Tiber valley and the splendidly isolated Alpe della Luna natural park. The province hosts a clutch of fine towns, including the capital Arezzo, hill-top Cortona – newly famous as the backdrop for Under the Tuscan Sun – and delightful Anghiari, one of 'the most beautiful villages in Italy' and a proud member of the Città Slow movement. Base yourself in one of the area's charming small hotels and take your time to explore: it's meant to be a holiday after all!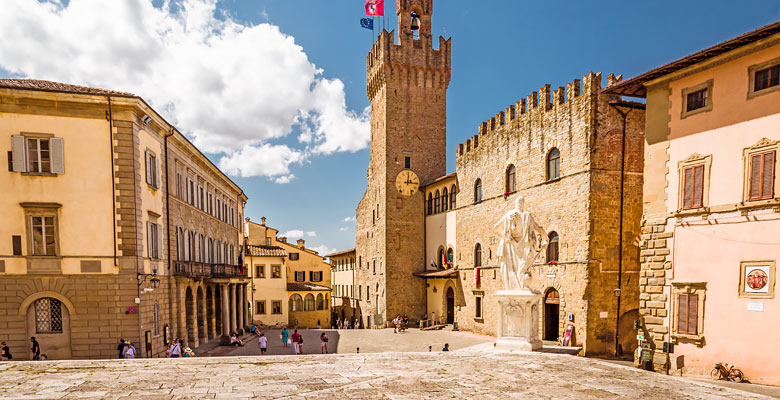 Arezzo
This regional capital dates from Etruscan times, set on hill top overlooking the Arno river plain and currently centre of Italy's gold jewellery trade. The focal point is the Piazza Grande, which hosts a huge antiques market on the first Sunday of the month. Take a stroll along the pedestrianised Corso Italia, where there's lots of opportunity to indulge in two great Italian passions: coffee and clothes. If you're looking for slightly more cerebral stimulation, Arezzo is the proud guardian of Piero della Francesca's masterful Legend of the True Cross frescoes, housed in the Bacci Chapel. Book in advance if you can. Arezzo's buzz is lively yet local, as though the presence of such artistic brilliance were merely commonplace, which of course, in Tuscany, it is!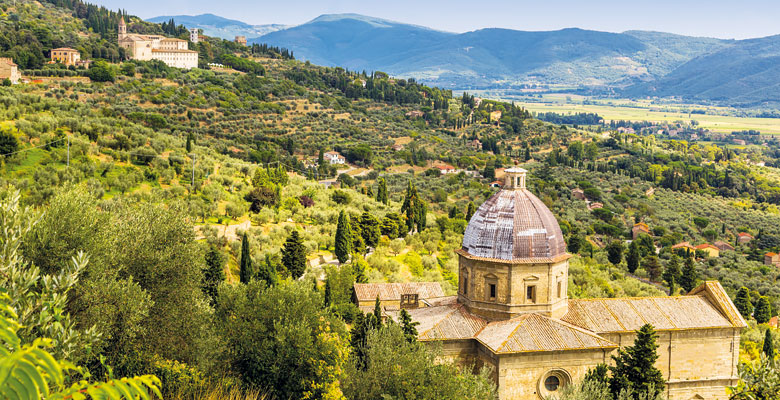 Cortona
As picture perfect as any of its more famous rivals, Cortona is seductively Tuscan, resplendent in terracotta and ochre with wonderful views across the Val di Chiana. The cultural richness and history are humbling yet very accessible; if you just want a flavour of the place then take a wander round the squares and city walls, or dig deeper into the guide books to get to grips with almost a thousand years of architectural styles. There are two very significant museums to fit in if you can: the tiny but outstanding Museo Diocesano, devoted mainly to religious paintings, and the much larger MAEC, regarded as the most important collection of Etruscan artefacts in the world.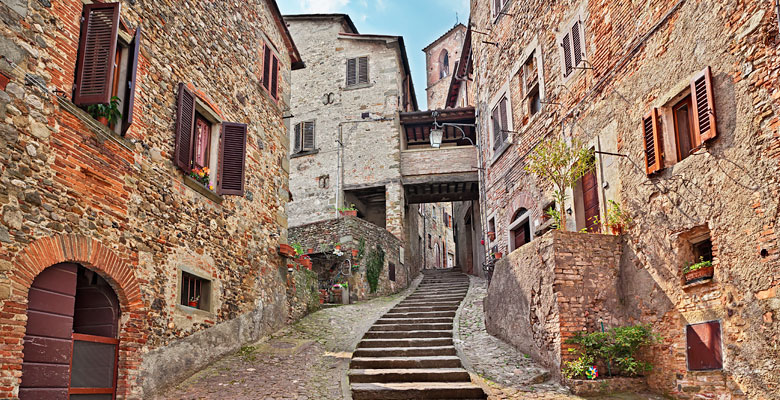 Francesca's Footsteps
This art-focused driving route takes in Arezzo, site of the Piero della Francesca's Legend of the True Cross frescos, Sansepolcro, where the artist was born, and Anghiari, a medieval gem encased in immense 13th- century walls. Even if you're suffering from fresco-overload, this is still a trip worth taking to enjoy the contrast between the winding roads through the Tuscan hills and the arrow-straight drive across the Tiber plain to reach Anghiari. This is a lovely place to linger; as Anghiairi is a 'Slow City', you'll find the pace very relaxed, with a noticeable focus on making time to eat well and appreciate your surroundings.  The round trip can be done easily in a day with stops in each place; serious della Francesca fans can extend their knowledge and follow a route all the way from Florence to Rimini.
Alpe della Luna
No-one seems quite sure what inspired the evocative Moon Alp title of this natural park. Some say it's the crescent shape of the peak or the pale, lime-rich marlstone of which is it made, while another theory holds that ancient moon-worshipping rites were once performed here. Whatever the reason, it's a stunning place to walk at any time of year, through shady woodland shared with wild boar, badgers, polecats, deer and even wolves. Your chances of spotting wildlife – a bird of prey circling overhead perhaps, or a shy, crested porcupine – are higher than average due to the isolated nature of the park, which has an extensive network of hiking trails, but no through roads.
Monterchi & Città di Castello
These two places sum up the special appeal of the region beautifully; neither has the heavy-weight attractions that bring overwhelming numbers of visitors, making both all the more delightful to wander at your own pace. Medieval Monterchi is little more than a hamlet, quietly unassuming despite the presence of a stunning Piero della Francesca fresco in the historic town centre. Set on a hillside overlooking the endlessly photogenic sunflower and wheat fields of the Cerfone Valley, this is a lovely stop for coffee or lunch on the way to Città di Castello, but worth a trip in its own right if you can catch one of the outdoor music concerts held at the Museo della Madonna del Parto throughout the summer.
Continue east from Monterchi and you'll reach Città di Castello – and Umbria – in under 20 minutes. This is the largest town in the Tiber valley, occupying a strategic trading position since Roman times. Today the town has artistic and architectural treasures spanning all eras from Roman to the present day, but the real stand-out surprise here is the Alberto Burri collection housed in a former tobacco-drying warehouse known as Ex Seccatoi; truly cavernous spaces that recall London's Tate Modern, yet on an even more impressive scale.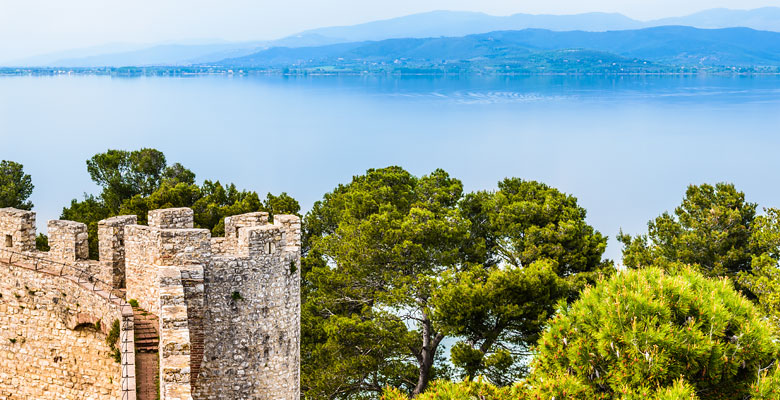 Lake Trasimeno
Italy's fourth-largest lake sits just over the border in Umbria, ringed by medieval towns and dotted with small islands. You can take a boat over to Povese island, which is a public park, or sleepy Maggiore, just large enough for a few little shops and restaurants, though it can be very busy during August. The water in the lake is clean and generally warm enough to swim in from May onwards or there are numerous places to rent canoes or small boats if you prefer to stay dry. If you happen to visit in July, the Palio of the Boats is an impressive race across the lake and up through the town, boats carried aloft, through the lake town of Passignano. You can circumnavigate the lake by bike on a 70km route, and there are many marked walking trails in the area, though you'll need to be quite fit for both as the terrain is distinctly hilly. The whole area is well set up for visitors, offering a vast range of experiences from wine tastings to a water park, but its status as natural park keeps tourism under control, even if it's not quite as 'slow' as the local tourist office might have you think!
Antica Querciolaia Thermal Baths
If you're feeling foot-sore after all those steep medieval streets or wound-up after a long journey, then a visit to a thermal spa is in order. Choose from hot, cold or temperate outdoor pools, all mineral-rich and fed directly from natural springs. You can opt for a simple soak to relax tired muscles for a rather reasonable 13 euros or book any number of health and beauty treatments to iron out tension and boost that holiday glow.