Bird watching in Turkey
Turkey is a vast country with an almost unparalleled variety of natural environments that are as attractive to wildlife as to people. The rugged contours of the southern coast around Kalkan have prevented any mass development, and away from the beaches, there are lush pine-forested slopes around Fethiye and the Bozburun Peninsula. Travel inland and you'll quickly climb to over 1500m, where coastal olive and citrus groves cede to Alpine scenery, cedar forests and snow-capped mountains.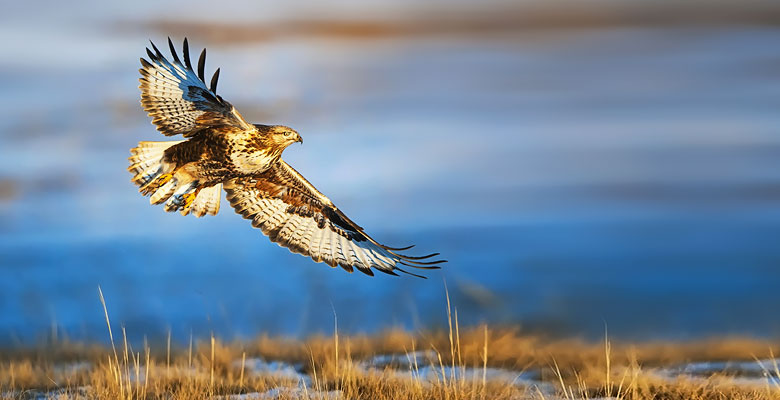 Turkey is situated at the crossroads of three continents, and forms a bridge for many species of birds between their breeding areas in the north and their winter nests in the south. This, combined with the great tracts of mountains, forests, rivers, reed beds and marshlands, enables keen birdwatchers to observe nearly 300 different species of birds. Amongst these are buzzards, golden orioles, yellow-headed buntings, rollers and even the lesser-spotted eagle and the rare Smyrna kingfisher. The marsh areas around Patara near Kalkan are a particularly rich environment, making it relatively easy to spot bee-eaters, kingfishers and the very distinctive hoopoes amongst many others. There are raptors here too, with sightings of peregrine falcons, marsh harriers and long-legged buzzards all at Patara.
One of the favourite sights for bird watchers during spring and early summer are the white storks. Spring heralds the return of the storks from their warmer winter home in southern Africa. Storks are known as 'pilgrim birds' in Turkey and are regarded as special guests. They build their distinctive nests on village houses, mosques and telegraph poles, and traditionally the presence of an occupied nest is regarded as a sign of good fortune. The clattering of their beaks is a familiar sound during the spring months.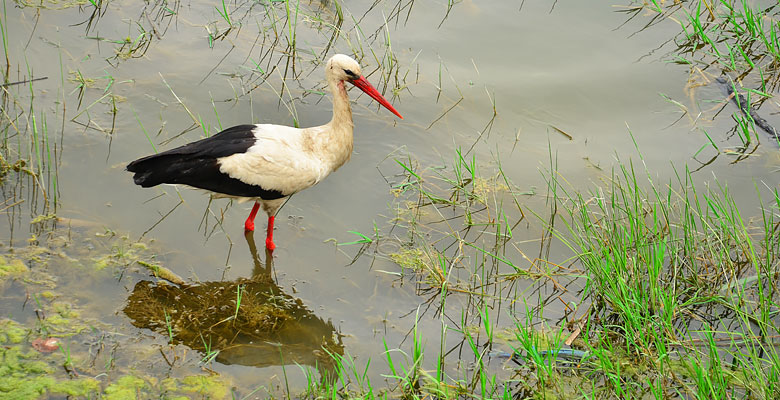 Storks mate for life and the breeding pair often return to the same nest year after year to raise new chicks. Preferred breeding grounds are in low wetlands and close to rivers and seas where it's easy to find food in the form of frogs, earthworms, and beetles, as well as lizards, mice and snakes. First, the male arrives to repair the nest after the inevitable wind and rain damage. He is then joined by the female days later. The hatchlings can usually be seen popping their heads up from around the middle of May, and by the middle of June they start practising flight from pillar to post. By the end of June, the entire family has departed until next spring. The number of couples breeding in Turkey annually amounts to between 15,000–35,000.
Whether you're a keen spotter or a casual observer, the birdlife of Turkey brings a whole new and rewarding aspect to a spring or autumn holiday here.