Discover Southern Crete
Escorted walks with Jonathan Peat
3 to 10 October 2023
23 to 30 April & 1 to 8 October 2024

THE WEEK IN BRIEF
• 
Flights and transfers included
• 
Accommodation and daily breakfast at
Porto Loutro
– On the Beach
• 
Welcome drinks and dinner
• Five walks escorted by Jonathan Peat, with transfers and lunch included
• All taxes and entrance fees
• Maximum 15 people
• Price from £1,755pp, based on two sharing
• Please call for single occupancy prices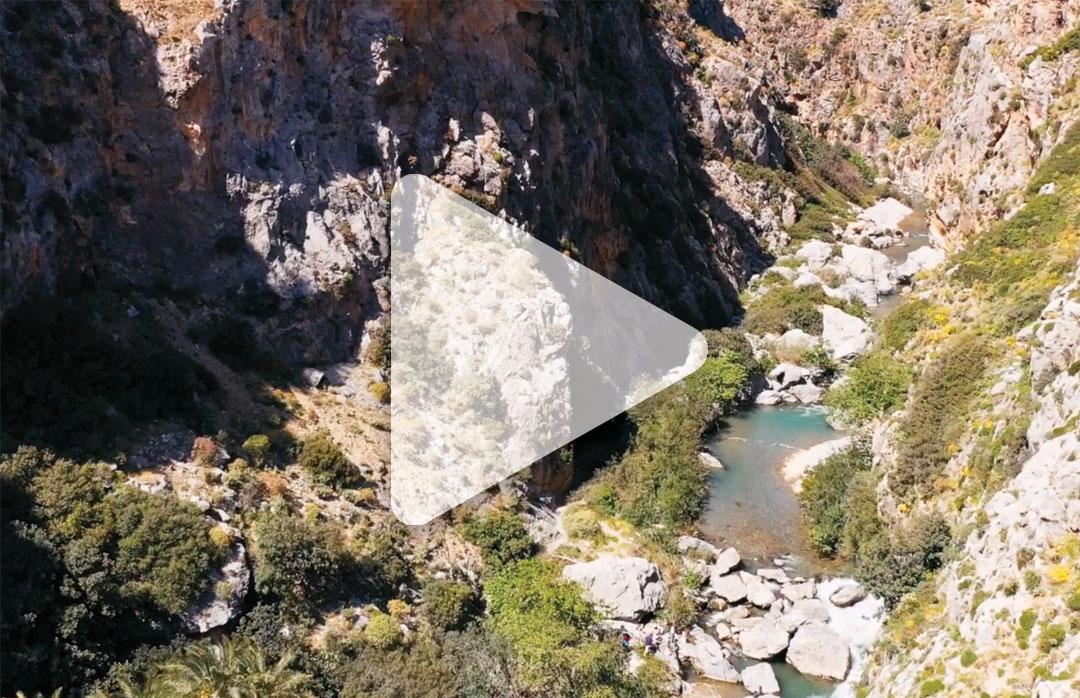 Based in Loutro, our walks in southern Crete cover the most dramatic terrain of all our walking holidays but the effort is more than rewarded by views so astonishing they remain etched in the memory for a lifetime. Loutro epitomises the sort of unpretentious fishing village that many visitors to Greece look for but never find; accessible only by boat, or by a walk along a cliffside path, it enjoys an idyllic position in a sheltered bay on Crete's impossibly blue southern shores. Led by Jonathan Peat, the five daily walks encompass deserted beaches, magnificent gorges and Byzantine wonders. Few visitors to Crete ever see this part of the island but once discovered, it stays under the skin and those who come here return to it again and again. Jonathan knows its secrets and the people who keep them and you could wish for no-one better to guide you safely across the wild terrain and put you in touch with such majestic surroundings. The deep affection he holds for Crete is as compelling as the humble stories and readings he shares along the way and whether you are walking, swimming, indulging in the hearty local cuisine, or gazing out across the water in quiet contemplation, this is a holiday for free spirits, trailblazers and anyone who appreciates the joyful liberation of life's simple pleasures. Good walking shoes essential.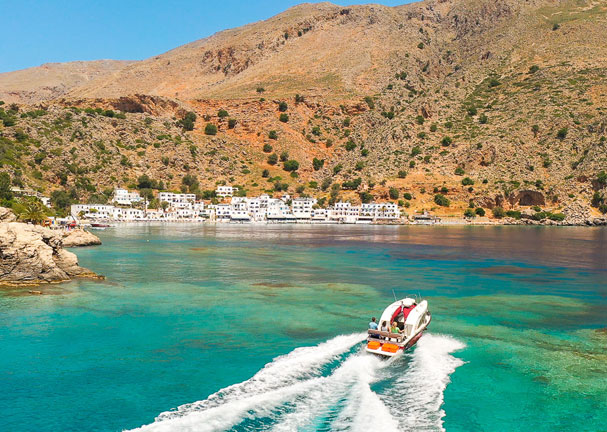 DAY 1 - Arrival 
Fly to Chania and transfer to Chora Sfakia (1hr 30mins) where you will board the boat for Loutro (15mins). Meet Jonathan Peat and discuss the week's program over drinks and dinner.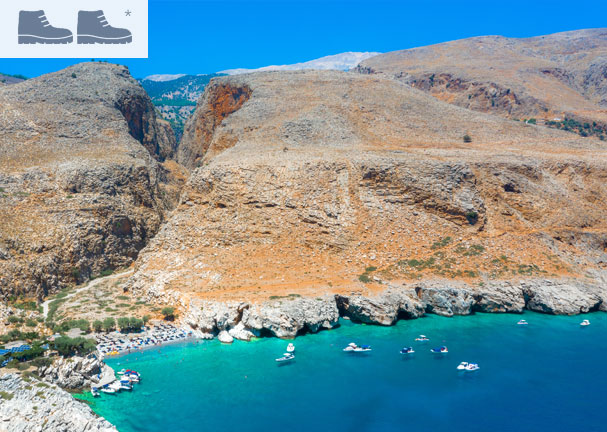 DAY 2 - Aradena Gorge
Take the boat to Marmaris (20mins) to begin your walk up the mysterious Aradena Gorge to Livanianna. Swim and enjoy lunch by the water before returning to Loutro on foot mid-afternoon.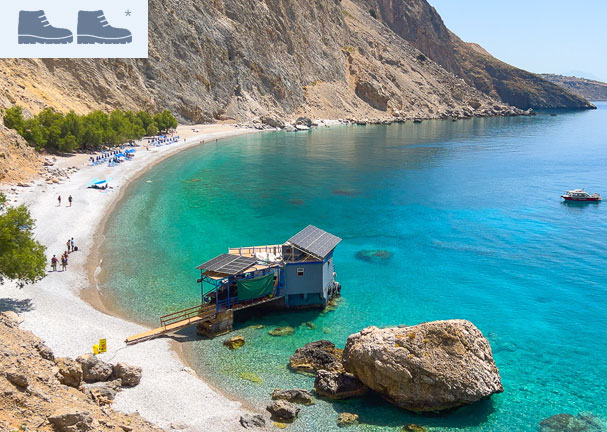 DAY 3 - Sweetwater Beach and local history
Take the short boat trip to Sweetwater Beach (10mins) for a morning walk back to Loutro along the coastal path. Enjoy lunch by the water before an afternoon stroll to explore the remains of the local Roman, Venetian and Turkish ruins.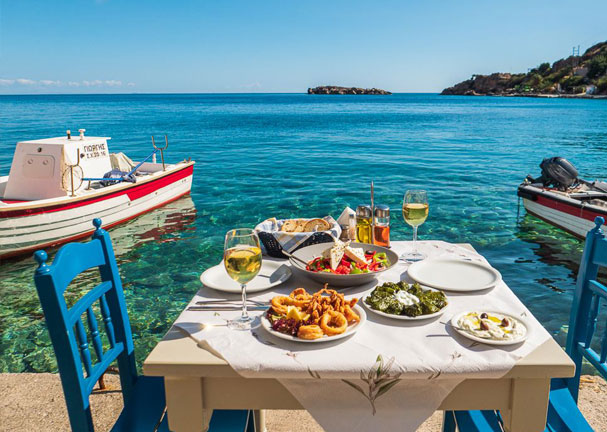 DAY 4 - At leisure
Put your feet up by the water or plan your own itinerary and enjoy a day of gentle exploration.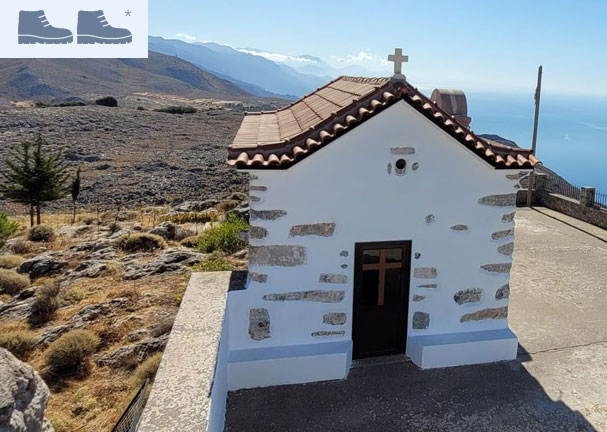 DAY 5 - Anopoli
Head out of Loutro on foot and walk the ancient cobbled footpath up to Anapoli, rising 600m. On arrival, visit St. Catherine's Chapel and take in the spectacular panorama as you enjoy a mouth-watering picnic lunch. In the afternoon, walk the historic pathway to the Byzantine village of Aradena and enjoy breathtaking views of the gorge before transferring by coach down to Chora Sfakia to meet the ferry to Loutro.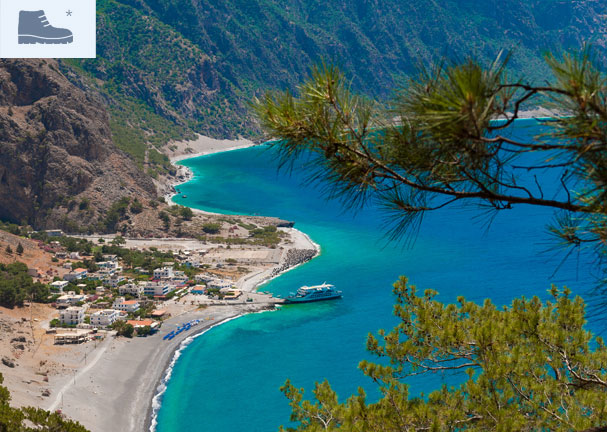 DAY 6 - Agia Roumeli
Take a private water taxi from Loutro along the coast to Agia Roumeli (35mins). From here walk inland to the entrance of the Samaria Gorge National Park and on to the start of the canyon to take in the spectacular scenery. Return to the village of Agia Roumeli for lunch and a refreshing swim before returning to Loutro by water taxi in the late afternoon.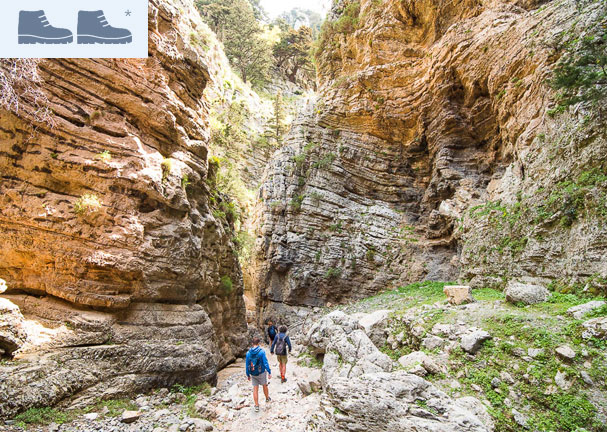 DAY 7 - Imbros Gorge
Take the early morning boat to Chora Sfakia and drive for 25mins to begin a magnificent walk along the Imbros Gorge towards Sfakia. Enjoy lunch in a local taverna before returning to Loutro mid-afternoon.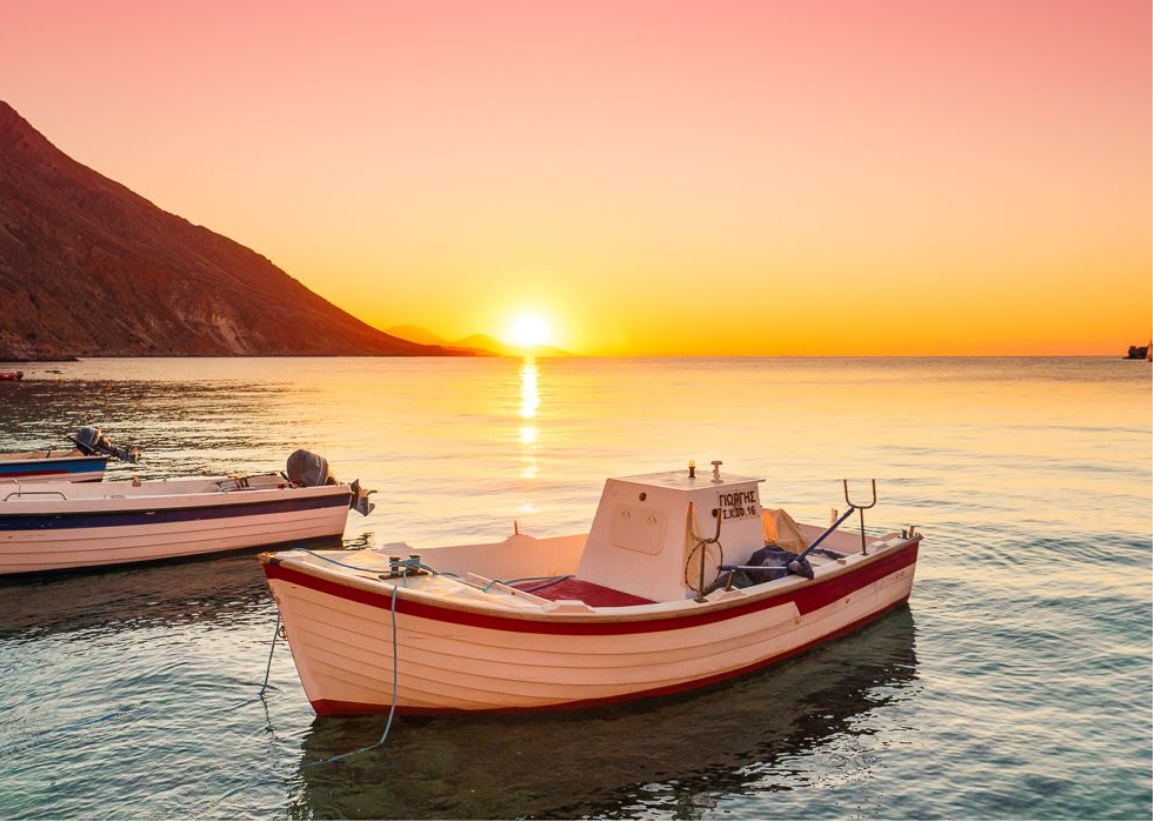 DAY 8 - Departure 
Bid a fond farewell to Loutro and catch the boat to Chora Sfakia for transfer to Chania and return flights to the UK.


GRADE 1

Up to 2 hours' walking, appropriate for those who take gentle regular exercise. Some inclines but nothing too taxing.


GRADE 2

Up to 4 hours' walking, appropriate for those who are used to a little more rigorous exercise. Some steep inclines.


GRADE 3

More demanding walking, appropriate for those with good levels of basic fitness and plenty of stamina.


Our walking itineraries may be subject to last-minute changes if conditions are unfavourable. Jonathan Peat also reserves the right to limit access to walks to those with the necessary levels of fitness and walking ability. To find out more about the basic fitness requirements for our walking holidays, please use the link below.